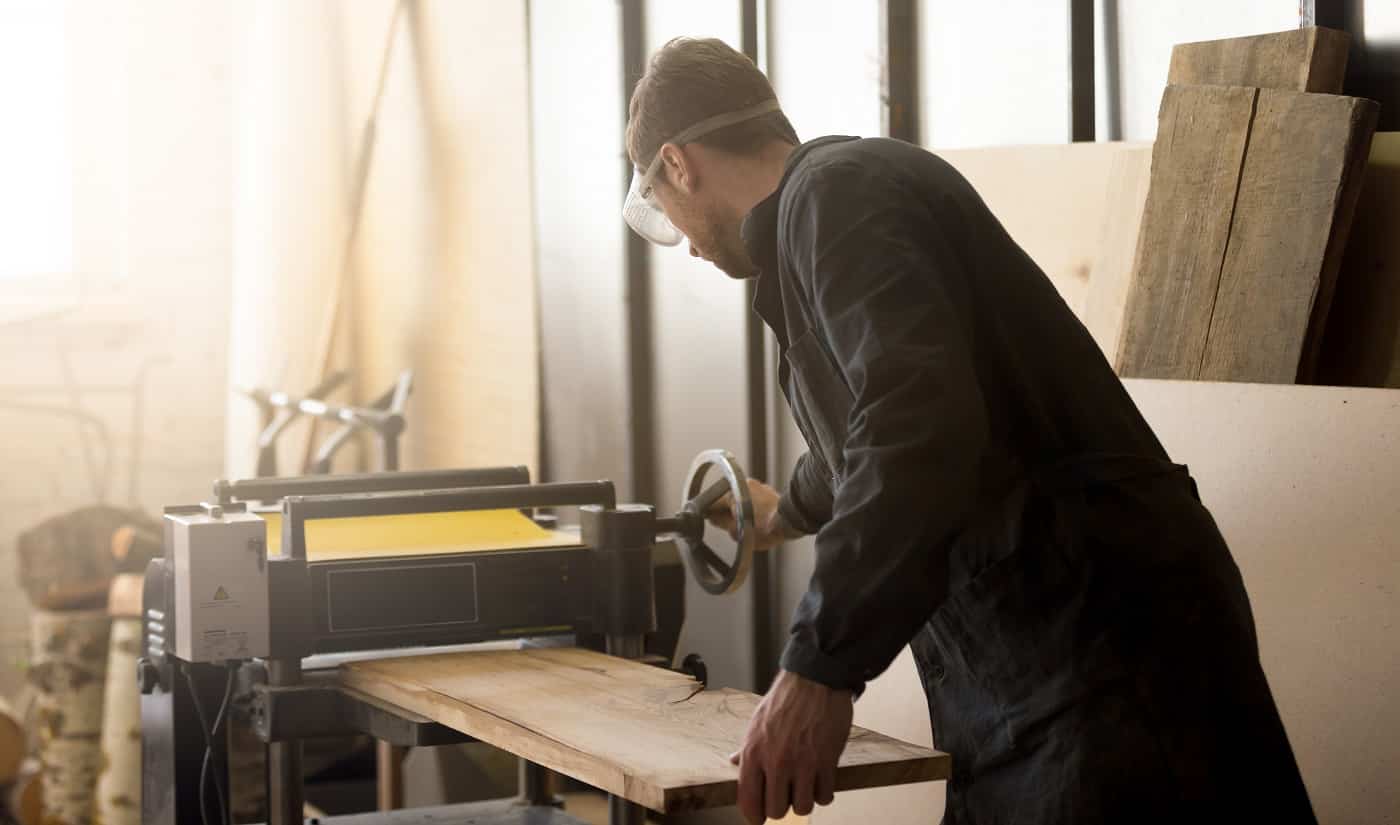 DeWalt DW735X is one of the best planers available on the market. But the question is – is it the right option for you? 
Honestly, it is not a simple question, and you do have to dig deep to know the nuances of this device to understand if it is a good fit for you. Depending on the kinds of wood that you plane, the level of proficiency, and workshop size, you have to take a call. 
The following review will give you a detailed run-through of the best features that this device has to offer. It will also enable you to have a better understanding and help you make an informed choice. We have even included a buyer's guide at the end, and answered some of your common questions. 
So, let's dive in and see what's what. 
DeWalt DW735X Planer Review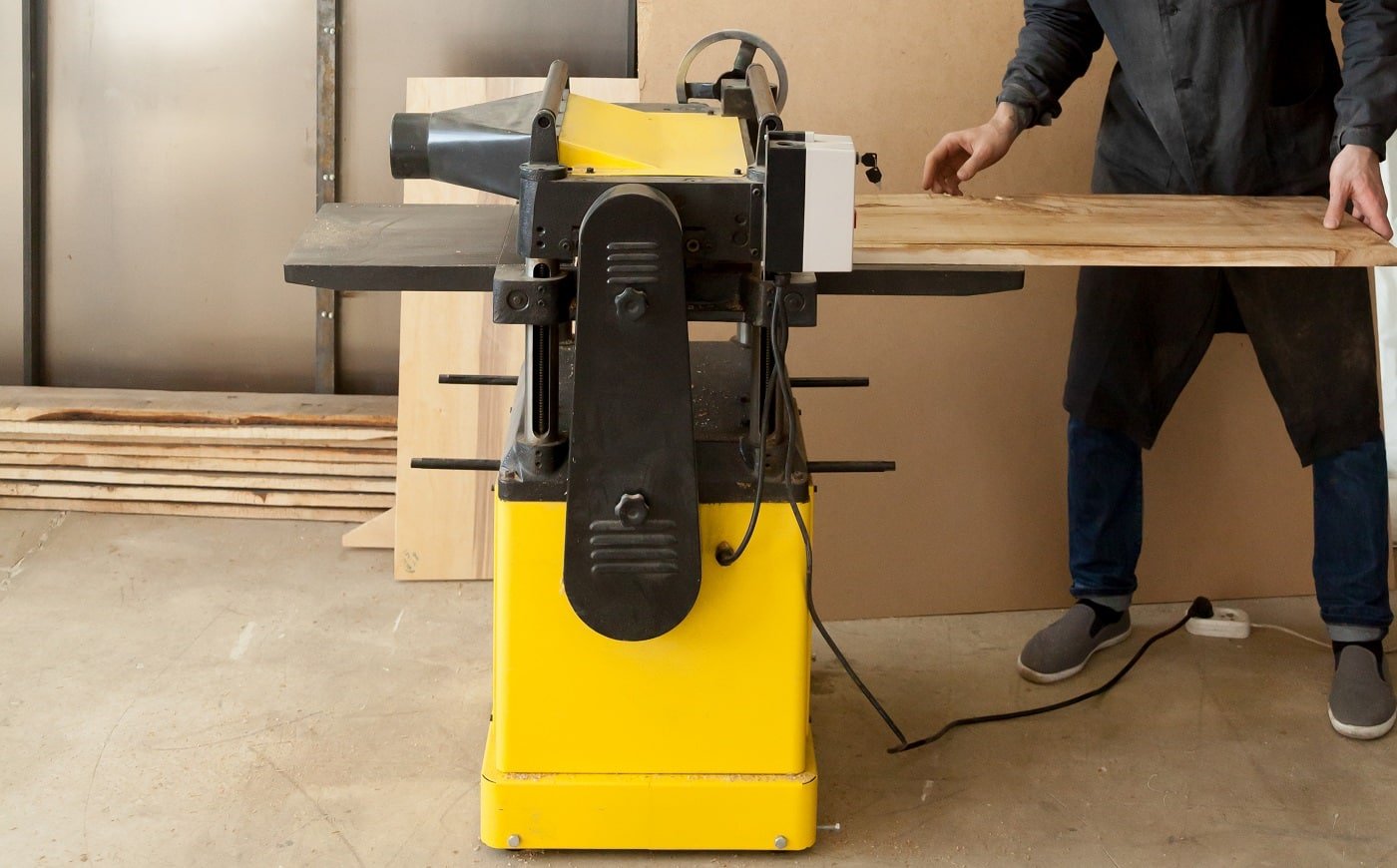 Sale
Why Buy This Product?
DeWalt is a very popular name on the market, and its brand reputation definitely makes this product a safe bet. However, let us tell you that the DeWalt DW735X Planer has a lot more to offer and in this section, we'll give you a look at some of its best features.
Feed Speed
Well, for everyone who works with planers, we understand how crucial the feed speed is. This item provides 2 options when it comes to feed speed.
The first variant enables you to have a fast thickness planing, and if you need a more detailed and intricate finishing, there's the second option. One option completely slows down the feed, and the workpiece gets cut 179 times/inch. This leads to creating a very smooth finish.
The second option increases the feed speed, which lowers the cuts to 96 times/inch. This does not create an intricate finish but helps to shape lumber very quickly.
You might wonder if you are going to use the finishing speed much; we thought the same. However, after using it for more than a week, we realized we were using it more often than we expected.
We often found ourselves using it during the last pass of the board to make it more smooth. This helped us cut down on our sanding time.
Dust Cleaning
If you have used planers before, you know how much dust the shavings generate.
To tackle that, this device has come up with an excellent solution. It comes with an in-built blower that is functional in cleaning the wood shavings that get collected on the blades. The blower has a strong airflow, and coupled with an efficient dust collector, it performs a brilliant job of keeping your workshop free of wood shavings.
This blower is very helpful, as it prevents dust and any unnecessary byproducts from accumulating on the blades.
Change Of Blade
Changing the blade seems quite a task, but not if you have the right set of tools!
You get an Allen wrench with this unit, which is useful in loosening the screws, for the blade and the cover of the cutter head. We had to talk about this particular feature because we found it extremely convenient and easy to change the blades.
Once you remove the cutter head, you will find ample space inside it, which makes changing the blade very easy. But what makes this workshop tool stand out is the magnetic attachment on the wrench's side. It is extremely helpful in making blade removal smoother than usual.
Power
After trying out the product for a couple of weeks, we can say that it is pretty simple to use. But besides ease, the power and accuracy of planers are quite crucial when you decide on buying one.
It is important to ensure that your device has enough power so that you do not end up tripping the breaker because of overloading or face a thermal shutdown. To run tests on it, we tried a variety of hardwood like mahogany, oak, and ash.
After thorough testing, we can say that this planer works quite well. And right at 15 amps, it displayed enough capacity to pull through and plane each and every hardwood with ease. We were able to plane almost 75 feet of 2.5 inches mahogany to 1.5 inches without facing any trouble. 
Accuracy
Accuracy is another aspect that we were concerned about since it is a very crucial part of the planing process. If the board is not flat after you are done planing it, what's the point?
This product is brilliant when it comes to accuracy. It allows you to very easily make small changes of depth with the oversized hand wheel.
For every revolution of the wheel, you will see an added 1/16th inches of depth. If you keep moving the wheel, it can give you a maximum of 1/64th of an inch of depth.
Also, the cutter head is put on a four-threaded post, thereby balancing the movement well. There's hardly any snipe that you will notice with this model. The 3 blade cutter spins at 10,000 RPM, and because of this, you can easily achieve a good cut.
And if you opt for a lower finishing speed, the wood gets a look that is so smooth that you can totally skip the sanding process.
Gear Box
The gearbox allows you to enjoy 2-speed levels. You can choose to go for the 96 CPI (Cuts Per Inch) option or the 179 CPI setting.
The first setting allows you to cut the hardwood fast but remember that in this setting, the wood will have a rough surface. However, if you put the planner on 179 CPI, it will take a long time to plane the surface, but it will leave your board with a very smooth finish.
The option to adjust the speed is a great thing as it enables you to enjoy some versatility. However, if you keep it in the higher CPI setting, it will lead to more wear and tear on the blades.
What Could've Been Better?
Despite the brilliant performance of this device, there are a few issues that need to be addressed as well.
Firstly, we noticed that the noise level of the planer is quite high, and some people might actually find that sound pretty bothering. We measured the noise level, and it was 126 decibels.
If you do not have much idea about decibels, let us tell you that, in general, a rock concert generates about 120 decibels of sound.
That being said, the box comes with a clear set of instructions about the high noise level. It also comes with the suggestion of using ear protection when the machine is in use. Also we have to mention that it is a little on the pricier end. 
However, we have to say that even if the price is steep for the performance it delivers, it is quite a good bargain.
Pros
Very durable and strong

Brilliant design

Good for perfect precision

Easy to clean
DeWalt Planer Buyer's Guide
Now that you know about the features of this product, we will delve a little into a few other considerations that you should have before buying a planer. It is important that you look into these aspects before you decide whether you should go for this item.
Let's take a look.
Durability
Durability is one of the major considerations when you are choosing a planer. We always suggest that when you are investing in a product, it is better to go for one that lasts longer, even if the price is a little high.
Choose one that has a strong base and a heavy-duty body structure. A durable product is one that you can rely on when you have to plane hardwood. Then you will have to spend minimal money and effort to keep it in good shape.
So, the extra amount that you invest in getting your hands on the product gets compensated with the low expenditure on maintenance. Also, you can concentrate better on your work without having to worry about the machine breaking down or similar mishaps.
Type of Knife
When buying planers, be careful with the kind of knife that your unit comes with. Mostly, these devices have either spiral-shaped, segmented or straight knives.
If you are a frequent user, we would suggest that you go for one that comes with a disposable knife. This way, even if the current one loses its sharpness, you can always replace it with a new one.
Each type comes with its own set of pros and cons and you should select one that suits your planing needs.
DeWalt DW735X Planer
Are There Any Accessories Included In The Kit?
With this device, you get an extra pair of blades and also 2 support wings. You can attach these wings either to the front or the rear portion to add some extra support to it.
Honestly, these two sets of accessories are great to add on. Moreover, if you feel like adding some more support accessories to your planing kit, even that can be done. Their mobile thickness planer stand is also a great addition that you can purchase.
The quality of this stand is better than the others that are available on the market.
Can It Be Installed By Beginners?
Honestly, it is so simple that even a beginner can set it up very easily and can start using it in a matter of a few minutes. All the blades are already pre-installed in the device when the package arrives. So, you hardly have many installations to do by yourself. 
To start the product, you simply have to put about an inch of the board into the end of the planer and just lower the cutter head. All you need to do to get the best results is to just start it! It will reveal its magic right after. 
Is The Product Easy To Use?
When it comes to usage, it scores very high because it is extremely simple to use. This item comes with 2 gauges, and both of them are very easy to work with. The gauge is put in place to act as a visual reminder of how thick your board is finally going to turn. 
The removal gauge that it comes with shows the exact amount of thickness that it will remove. It also shows the maximum amount that the device can remove without the board breaking. The gauge also reveals the final thickness that your hardwood board will reach once you pass it through the planer. 
However, if you feel that you do not need the readings, the gauge can also be very easily removed. All you have to do is loosen the screws and remove them along with the gauge marker.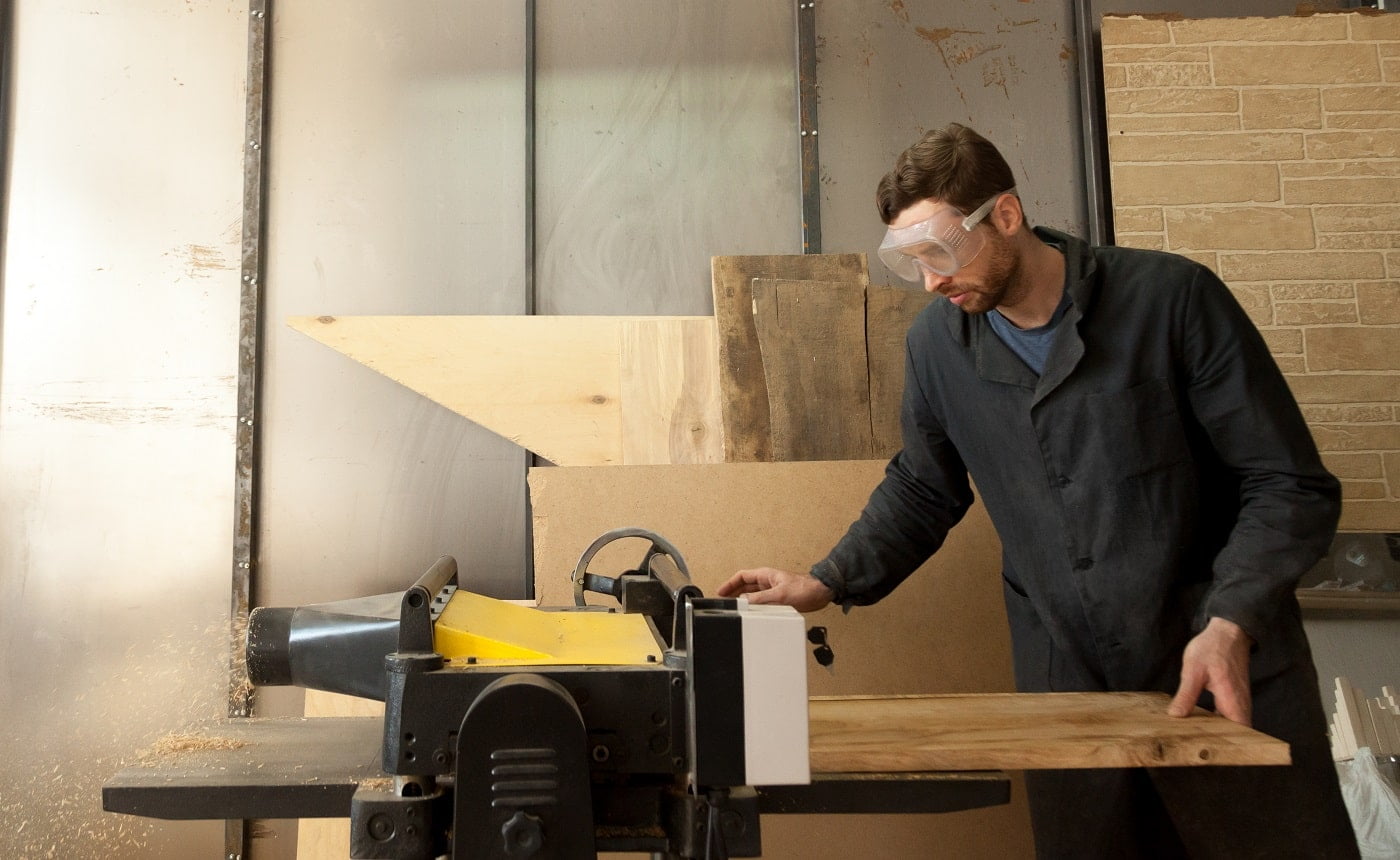 DeWalt DW735X Planer Verdict
Despite a few drawbacks, we felt that the device was pretty stellar on multiple fronts. If you are not a pro at planing woods, this can be an ideal option for you as it is very easy to get it installed.
Moreover, because it is extremely easy to clean, we can safely say that it will not give you a hard time. Now that you have gone through the review, go ahead and try it out.
What did you like the most about the DeWalt DW735X Planer? Let us know in the comments section below.
Until next time!
Related Articles
WEN 6550 VS 6552 [A Clear Winner?]
Different Types of Saws & How to Use Them
13 Best Screwdriver Sets on the Market
Simply the Best Stained Glass Ring Saws
49 FREE DIY Router Table Plans For an Epic Home Workshop
11 Best Angle Grinders on the Market
13 Best Chainsaws for the Money
11 Best Sliding Compound Miter Saws
9 Best Hybrid Table Saws Under $1000
11 Best Budget Bandsaw Reviews
11 Best Dry Cut Metal Chop Saw
11 Best Chainsaw for Milling Lumber
9 Best Sanders for Deck Refinishing
How To Sharpen A Bow Saw And Bow Saw Maintenance