While traditionally, carpenter levels were the go-to products for professionals, they soon realized that these do not fit into small spaces.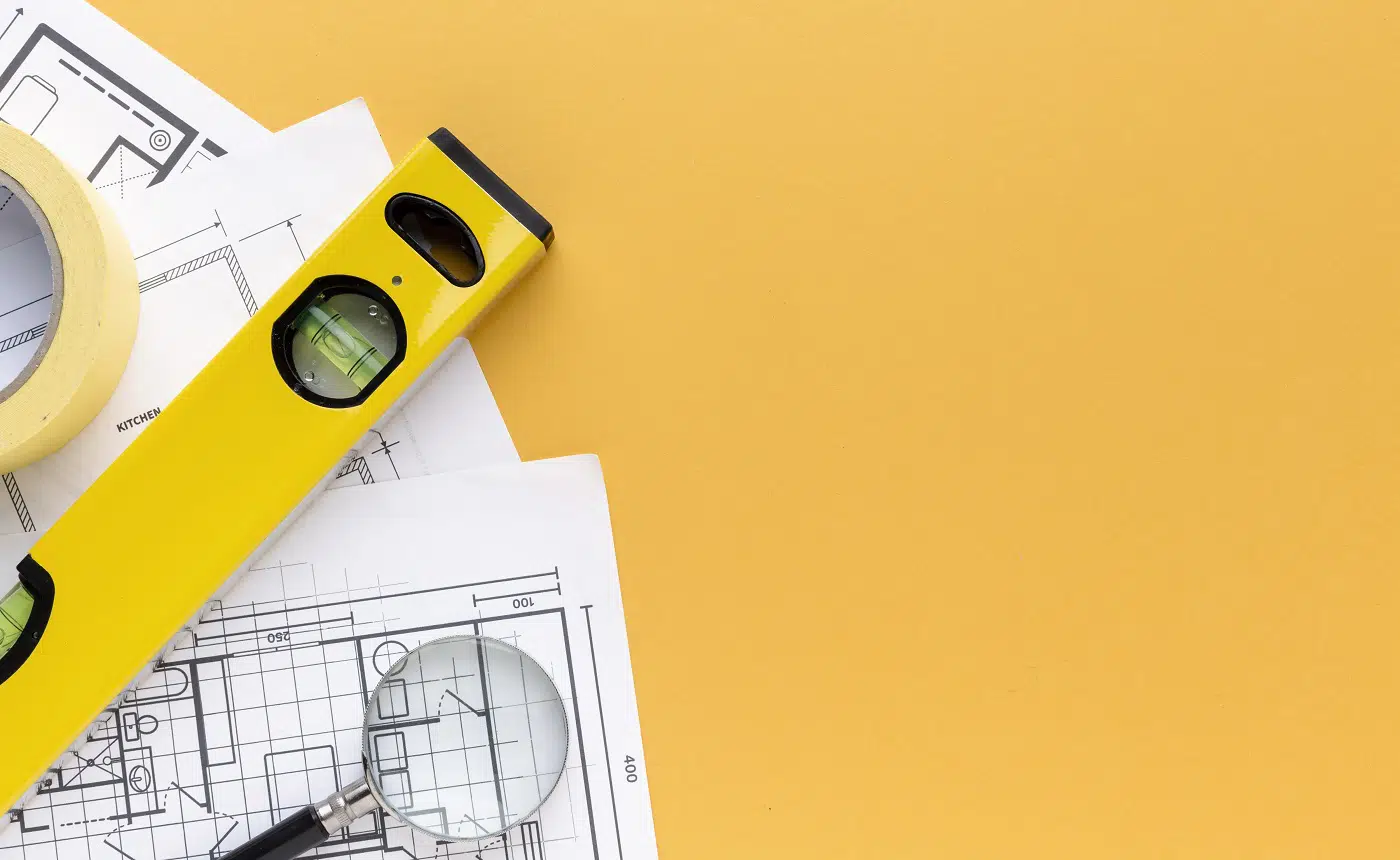 You would not want to be stuck with a 2-feet level, which then gets difficult to work with. And that is where torpedo levels come in. These are smaller versions that can be used by DIY hobbyists and professionals alike. The compact size makes them easier to carry around from one place to another. 
Having said this, there are multiple types available in the market, and it might become challenging to choose one. So, we conducted an in-depth study and curated a list of the top 15 torpedo levels in the market today. We have listed the pros and cons for each and have provided a buyer's guide at the end. 
So, what are you waiting for? Grab a cup of coffee and start reading now! 
Best Torpedo Levels Reviewed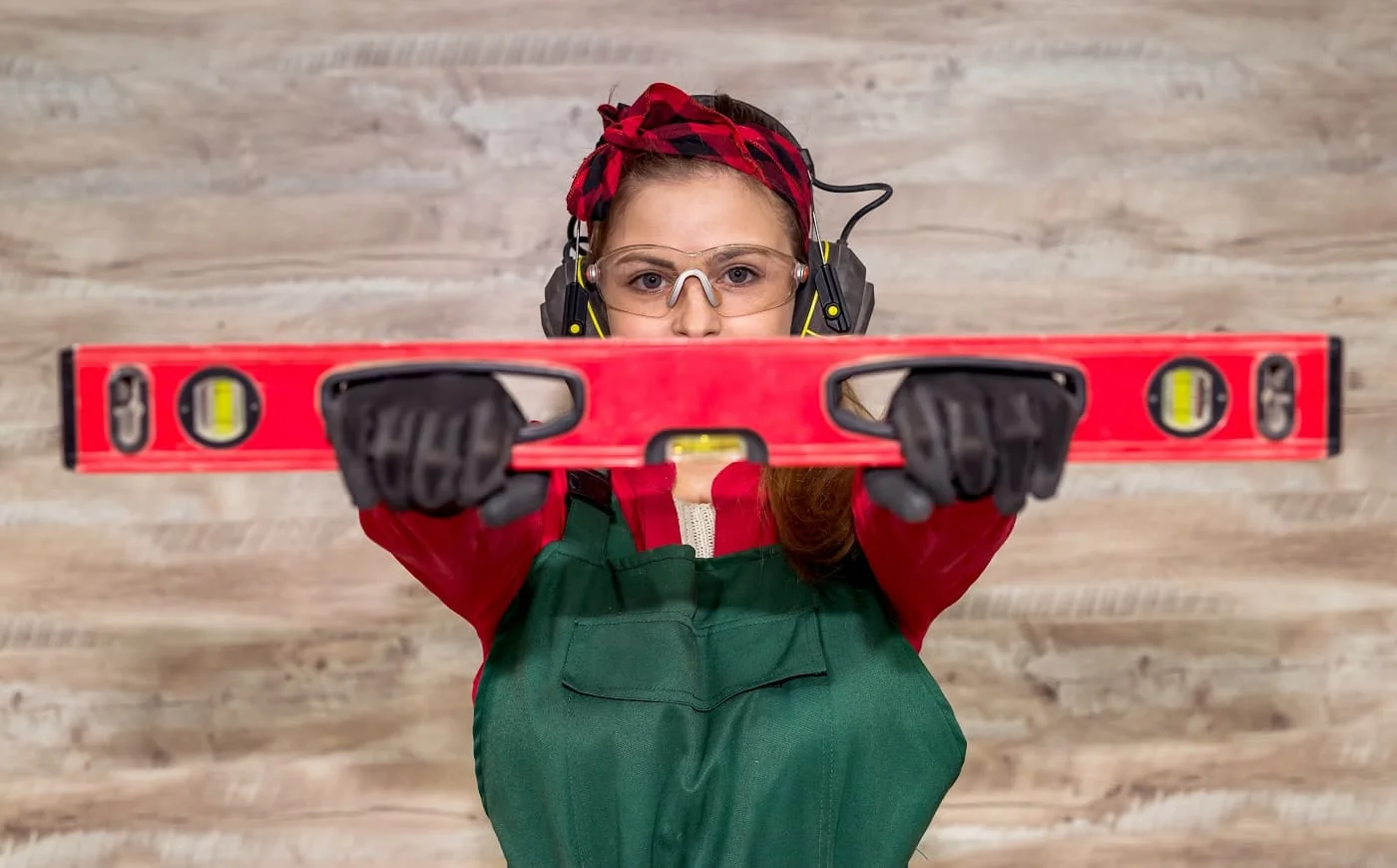 So, whether you're a homeowner, a carpenter, or a professional tradesperson, we've got you covered. Without further ado, here's the list of the 15 best Torpedo Levels that will help you achieve perfect alignment and ensure your projects are on the level.
One of our top suggestions for brilliant performance is the Craftsman Torpedo Level (CMHT82390). It is made to be very sturdy and will not break even if you drop it. We were thrilled with the peace of mind that this gave us.
Why Did We Like It?
First of all, this level has a strong body made of extruded aluminum. It provides more strength while being light on the other hand. The total weight is 3.91 ounces, and you can work with it for long hours without facing any kind of hand fatigue. 
The aluminum body is accompanied by over-molded rubber end caps. These will not only prevent the body from absorbing shocks in case it falls but will also ensure that it creates no marks on the surface. 
Plus, it comes with 3 vials which provide maximum accuracy. You can rest assured that all your measurements will be accurate. The center vial is very well placed for maximum user convenience. 
What's more, this is backed by a lifetime warranty, and you can contact customer service in case of any problem.
What Could've Been Better?
The only downside to this product is that it does not come with a magnet. This means you cannot use it for hands-free applications. Now, if you were going to work on walls, this would not be a problem. But it might be an issue if you are into steel construction work. 
Are you looking for a product for professional work? The Swanson TL043M is the perfect option for plumbing and electrical professionals who need to measure and work on construction sites. This comes equipped with great features and is made for heavy-duty use. Read on to know more about its bells and whistles.
Why Did We Like It?
First of all, this product comes with lights which will help you work in the dark. There is a battery compartment, and you will need 2 AAA batteries to switch the light on. 
Plus, this is equipped with 4 neodymium magnets which are very sturdy and will help professionals with hands-free use. These are considered to be one of the strongest magnets in the world, and we were very happy with this feature. You can place it correctly on any steel surface, and it will stick on. 
Coming to its body, this one is made of aluminum alloy, which is anodized to ensure that it lasts longer. The edges are cut with precision, and you will have a sturdy product to work with. It weighs 9.1 ounces and will fit into most toolboxes easily. 
What Could've Been Better?
While the product in itself functions well, we would have preferred if the on/off button was placed better. It keeps switching on when in the pocket or in the tool kit. You will have to keep it separate to prevent this from happening. The brand should have given a little more thought to this. 
Up next is another product with extremely strong magnets. The Klein Tools 935AB4V Level is known for its brilliant quality and will ensure complete precision and accuracy. It can be used by professionals and hobbyists alike because of its versatile nature.
Why Did We Like It?
First of all, this comes with a patented magnetic track that will prevent magnets from falling off. Very powerful rare magnets have been used to make this, and the track ensures that they stay in place when not in use. 
Secondly, this has a thumbscrew that will allow you to attach it to a conduit. This helps in measuring angles when you are bending. 
Adding to this is the strong billet aluminum body, which is colored orange. This ensures better visibility, and you can also easily spot the tool among many others.  
Lastly, we will have to mention the easy readability and vials, which are highly visible. There are 4 of them placed at 4 angles including, levels, 30, 45, and 90 degrees.
What Could've Been Better?
We found this to be one of the most expensive products on this list. Yes, it offers a lot of conveniences, but if you are on a budget, you might not be able to afford it. Having said that. If you can go over your budget, then this will be a great choice to make. 
If you are into a lot of woodwork that needs accurate drilling, the Winnsty Torpedo Level will help you out. It is short and works perfectly for tight and hard-to-reach spots. We loved the ease of use that it offered, and we were able to use it for attaching window trims and bookshelves around the house easily.
Why Did We Like It?
To begin with, this level comes with 3 distinct vials placed beside each other. These include level, plumb, and 45 degrees, and you can use them for various purposes around the job site.
Moreover, the reading window is clearly visible, and you can read from the top, even in tight areas. It projects vertical or horizontal lines, dots, and crosshairs which will guide you while working. We were able to hang cabinets, stick tiles, and photo frames easily on the wall, and they were all perfectly aligned. 
Moving on, levels should have a sturdy body as it will be prone to rough use. This one has a plastic shell that can take high impacts without breaking down. The body is lightweight, and you can work with it for long hours. 
What Could've Been Better?
The one point that disappointed us was the packaging quality of this product when it arrived. It was placed loosely in an envelope and shipped over. Although ours worked fine, it could easily have been affected by shocks received during the shipping process. We hope the brand looks into this. 
Are you looking to level conduits and pipes? Then the Kapro 227-08 Toolbox Level will prove to be a brilliant choice. It is extremely versatile and comes with a magnetic V-shaped groove. You can work on all sorts of DIY projects with this in your toolbox.
Why Did We Like It?
This is a 9-inch long level that is equipped with one plumb, level, and an incline vial. This will help you in determining both vertical and horizontal surfaces along with inclined ones. Also, the vials are made of injection-molded acrylic, which protects them from tampering and damage. 
Next, we will talk about the sturdy body, which is made of molded plastic. Molded plastic is light, and the total weight of the item is 3.9 ounces. You will find rubber end caps which are provided for both corners. This prevents shocks from being absorbed by the body. 
Plus, it is known to be lightweight and compact. Although this is longer than most of its peers, it will fit into most toolboxes easily. You can check the size of your toolbox and compare it with this tool before purchasing. 
What Could've Been Better?
This is another expensive product that might be a little heavy on your pockets. But you will be getting what you paid for, and this is going to work very well. So, if you have the liberty of going above your budget, then we will recommend getting this. 
Up next is a brilliant product that will help you with many jobs around the house. The DOWELL Box Torpedo Level can be used for home furnishing and decoration, and it offers stellar performance. You will love the user-friendly design and the accuracy with which it works.
Why Did We Like It?
First of all, this has 3 different bubbles or vials, which include levels, 45, and 90 degrees. It will enable you to work horizontally and vertically. 
Plus, we loved the magnetic edge, which is present at the back of this device. You can use it to attach to any steel surface. This will ensure that you can use both your hands while working while this sticks onto the metal surface. 
Coming to the body is made of aluminum and is extremely sturdy. There is a top opening that will allow you to view while measuring. We were very happy with the accuracy and durability of this option. 
Moreover, this comes with a hanger hole on top that will ensure you can hang it from anywhere. 
What Could've Been Better?
We found that there were a number of bubbles forming in the vial, and it was extremely difficult to bring it down to a single bubble. This made it a time-consuming process, and the entire job was prolonged because of this. 
Now that we are reaching the middle of the list, it is time to introduce the Swanson Tool Co TBL001M. This is going to be an excellent addition to your tool kit and will ensure that you can measure from any angle. Packed with great features, you will not be disappointed with this easy-to-view option.
Why Did We Like It?
First of all, this has an aluminum frame that is strong and durable. This protects the vials and will prevent damage in case it falls out of your hands. There is a full-length magnetic strip just below, which provides more strength and sturdiness. You can measure by letting the level stick to steel and metal surfaces. We loved the hands-free operation that this allowed. 
Moving on, there are multi-pitch white vials that will help you read from level to ½ -inch with increments measuring ⅛ -inch. The vials are white in color and can be easily viewed from all angles. Light reflects off the vials providing you with better visibility. 
Plus, this is equipped with a V-groove design that will allow you to use it with conduits and pipes. Overall, we had a great time using this, and it made our job way easier. 
What Could've Been Better?
Although we found no faults with the product in itself, this one arrived with scratches on the body. This probably happened due to inefficient packaging, and the brand should look into it. There was a tiny scratch over one of the vials, and that made it difficult to read. 
We were looking to replace our old level when we came across this. The Stabila 25100 Magnetic Level is a heavy-duty option that will assure you great accuracy. We were able to get the right readings every time, and all our frames were positioned accurately.
Why Did We Like It?
This sports a 10-inch die-cast frame which is made of metal. There are 2 acrylic vials placed in the center, including one vertical and another horizontal. We were very impressed with the vials as they were non-fogging and made of unbreakable material. 
You will get crystal-clear visibility at all times, and the surface is resistant to scratches. This ensures that the product will last long. It is also compact and durable and will easily fit into your toolbox. 
Plus, it has a certified level accuracy of 0.029 degrees when you are reading from the top. Accompanying this is a lifetime limited warranty on the entire item. In case anything malfunctions, you can immediately contact customer care for help. 
What Could've Been Better?
Although the 2 magnets present are strong, they are small and placed near the center. We would have preferred if there were more pieces of the magnet as that would ensure that it sticks to surfaces easily. We were constantly worried that this one would fall off when attached to a smaller piece. 
The next option in this list comes with excellent features that make it perfect for use by professionals on construction sites. The Empire Level EM81.9G is a trusted product and is popular among professionals. It ensures excellent visibility and makes the work process easier.
Why Did We Like It?
First of all, the Empire torpedo level comes with a magnetic edge that will allow you to mount the product on pipes and metal. This will ensure hands-free operation; you can work with other tools while it is attached to the surface.
Next, it has a pipe groove that is present on the edges of the level, and this will allow you to slide it easily. You can slide it above or below the piping to get accurate measurements. 
Plus, the vials are extremely beneficial; there are 3 of them, including level, plumb, and a 45-degree variant. They are placed on top with enough space between them. To make them more visible, all of them are surrounded with white color. This provides maximum visibility, and you can work in peace. 
Furthermore, it is made of plastic; now, this may not be as strong as an aluminum body, but it makes it light and easy to carry. 
What Could've Been Better?
Because the body is made of plastic, you will have to be careful while using it. A bad fall could lead to numerous scratches on the surface, which looks bad and can hamper accuracy. So, keep it away from kids and store it in a separate box if possible. 
Do you need to work on a number of vertical surfaces? The WORKPRO Torpedo Level comes with a vertical site view which will allow maximum readability from different angles. This will ensure that you can see the vials from the front, top, back, and other angles. Read on to know more about its features.
Why Did We Like It?
This is equipped with highly visible bubbles too, and there are 4 of them placed at different angles. This includes level, 30,45, and 90-degree angles, and hence you can use it on all kinds of surfaces. 
Coming to its body, this has a strong aluminum frame which is accompanied by anodized grit blasting. We were very happy with the sturdiness, and this product is known to be very durable because of the materials used. 
Moving on, this has a thumbscrew that will let you connect the device to pipes and conduits in order to measure the angle when you are bending down. 
Lastly, this has some strong magnets attached that will provide you with superior holding capacity. It will securely hold onto any metal surface while you work with both hands. 
What Could've Been Better?
The issue with this product is that it cannot be used in narrow and tight spaces. This is because the magnets are bulky and take up a lot of space. This makes it difficult to fit into small spaces. But for other work, this will provide you with accurate measurements. Make a note of your needs before purchasing. 
If you were looking for a high-impact frame that would ensure that the product stays protected even with prolonged rough use, the Johnson Level & Tool 7500M is perfect. It is made for job sites and construction sites where professionals would need to use this for long hours.
Why Did We Like It?
This is a small yet very efficient level that will work amazingly well for small jobs. With a length of 9 inches, fitting it into a toolbox will not be an issue. 
Plus, it comes with a magnetic edge that will help you attach it to steel surfaces. This has worked perfectly for us when working on sites with steel walls. There are 3 vials in the center that will guide you in making the correct measurement.
Moreover, this product has a thick plastic molded body that is not prone to corrosion and is non-conductive. Although plastic will not be as strong as aluminum, it is capable of preventing damage in case it falls. 
Lastly, this product is backed by a 1-year warranty in case of defects or workmanship errors. The company will get the product replaced if necessary. 
What Could've Been Better?
Many customers complain that the tag is tough to remove, and well, it is true. We took a lot of time to do that and ultimately had to use a hacksaw for the purpose. However, other than this, there are no significant drawbacks, and you should have a smooth experience. 
Do you want vials that are visible from a distance? Then the Skil Level LV941801 is going to be an incredible choice as it comes with blue vials that are very visible. It will ensure that you can see them even while working because of the vibrant blue color.
Why Did We Like It?
This is indeed one of those levels which will always provide you with excellent visibility. We have already spoken about the vials, but that is not all. This one comes with a digital LCD screen that is backlit. You can read it from any angle, and it is visible from a distance. 
Plus, there are arrows and audible tones which will guide you through the entire process. Then you can freeze the value of any angle. This will enable you to compare it with another angle, all thanks to the hold mode. It boasts of an internal memory and can hold up to 10 values which you can later refer back to. 
To work with this, you will need 2 AAA batteries which are readily available in the market. This company provides a set with the pack already and you don't have to purchase new ones in the beginning.
What Could've Been Better?
The only issue here is that the vials would not catch your eye. The bubble becomes very difficult to see and locate, and you will mostly have to follow the digital reading. Since the screen is backlit, the vials could also have been lighted up for enhanced visibility. 
Do you want a device that is known for its durability? The Milwaukee 4932459097 Torpedo Level will offer you just that with a compact design and a sturdy body. You can keep it anywhere easily, and it will meet all your measuring requirements too.
Why Did We Like It?
This is one of the slimmest products currently available in the market. It comes with a tapered design and can be easily kept in pouches and pockets. You do not need a large toolbox to carry this around. It only weighs 4.9 ounces and hence will not be a bulky product. 
Plus, the laser-etched rule edge is extremely beneficial and will help you measure quickly and accurately. 
Next, this is equipped with a V-groove design which makes it perfect for pipes and conduits. This will let you level over weld joints for non-ferrous pipes easily and will ensure better stability. . 
Lastly, the vials are made of acrylic and are known to be very durable. They offer maximum readability, and you can view them from all angles. 
What Could've Been Better?
Now while it can easily fit into pockets, remember that this has very sharp corners. So, ensure that the material is thick before sliding it in. Otherwise, the edges can easily tear away pockets and rip jeans if you are keeping them in them. 
If you are looking for easy reading, then the Calculated Industries 7210 AccuMASTER PRO is going to be a brilliant option. It comes with a display that can be inverted in case you are using the level upside down. Read on to know more about the other incredible features that it has. 
Why Did We Like It?
This one comes with strong magnets attached to the base. It is made of solid aluminum and, along with the magnets, forms a very sturdy and beneficial device. The base is steady and is also equipped with a V-groove design. This provides steadiness when working with pipes and conduits. 
What's more, you can directly take out the product from the box and begin using it. Yes, it comes with a detailed guide and 2 AAA batteries inside the pack. You will also get a tough case that will protect it in construction sites. The brand had surely thought it through, and this was very impressive. 
Plus, it works as a digital level and an electronic inclinometer or a protractor. This will let you measure the angles between different surfaces. You can then see the measurements on the large green LED display. 
What Could've Been Better?
You can work with it efficiently in the case of horizontal surfaces, but if you are considering vertical planes, then this might not work out. This factor was slightly disappointing but now that you know that, make a choice carefully. Otherwise, there were no significant drawbacks to the product. 
Now that we are nearing the end of this list, it is time to introduce the SOLA LSTFM Torpedo Level. It is very sturdy and will ensure easy readability. Now you do not have to squint your eyes to read anymore! You can view it from any angle, and this will provide you with a clear vision.
Why Did We Like It?
The brand takes a lot of precautions when it comes to its levels. The maximum deviation allowed is 0.55 mm/m, and that is strictly followed. Plus, you will be getting a luminous backing that will let you read in low light. This is a great feature and allowed us to work at night. 
Next, the vials are made of break-resistant acrylic and come with a magnifying lens. This further increases visibility while ensuring there is no form of leakage even if the device falls. 
Not only this, but it also has a strong aluminum die-cast body with V-groove. The body is sturdy and durable, while the V-groove allows working with conduits. 
We even loved the measuring accuracy, and you can keep it straight or inverted while measuring.
What Could've Been Better?
We feel that the magnet could be stronger as it does not stick to surfaces for long. Also, if you are working with bending pipes, it isn't easy to get the magnet to work since it is placed just in the middle. But again if you need to measure a brick wall, magnets would not be needed.
Best Torpedo Levels Comparison Table
Buying Guide For The Best Torpedo Level 
If you have a toolbox at home, you will need a level as it is an essential part of any kind of construction work. Now the list that you just went through has options for all and you would be able to find one which is suitable. 
To help you further, we have listed some of the basic factors that need to be kept in mind before purchasing. There are differences in the material, accuracy, vial types, and screens, to name a few. Learn more about it in the following section. 
Materials Used
Now generally, levels are made of either aluminum alloy or molded plastic. These are both good and have certain pros and cons. While plastic ones are more resistant to heat and cold, they can be less durable than aluminum. 
Aluminum, on the other hand, is sturdy, but the surface temperature can change. If it is very hot or you are working outdoors, the body will heat up, and the same goes for cold climates. Keep this in mind before making a purchase. 
V-Groove
Some products will come with a V-groove, while others will not. Now, this typically helps in working with pipes and will give you more control. The pipe gets into the groove snugly, and that will help in stabilizing this better. We will recommend that you determine the use first and then purchase accordingly. 
Vials
Vials can be made of plastic, glass, or acrylic, for that matter. Now, glass is the toughest and is most resistant to fogging. It will stay clear and will not crack or leak. It is indeed a great choice but may increase the weight of the product. 
Moving on, some brands are also trying to make UV-resistant vials that will work well under the sun. So, if you are planning to work outdoors mostly, then these could be a great option. 
Also, when your product arrives, check for the bubble inside the liquid. The bubble will move as you adjust the product, and that is generally how measurement is done. 
Magnet
If you purchase a level with magnets attached to the edge, it will help in working with both hands. The magnet will ensure that it sticks to the surface and will allow hands-free use. 
However, this is only true in the case of metal or steel surfaces. If you are going to use it on a wall, then the magnet will be of no use. Again we will recommend understanding your use before purchasing. 
Digital Display
Some products come with a digital display screen that will light up, allowing maximum visibility. This works best with people who have a problem with clear vision. Here the screens are large, and you can view them from all angles.
In some cases, the display is reversible, and you can use the level upside down without any issues. 
So, if you love to use the latest technology and are a fan of gadgets, then digital levels are a great option. These may be slightly more costly but will provide you with a lot of satisfaction. 
Size
The size of the product may vary with different models. While torpedo levels are not very big, there may still be significant differences. Check the size of your toolbox and see what size will fit. There are some small 6-inch ones that can even fit into your pocket, for that matter. 
Remember that magnets can make a level bulky and prevent it from entering tight or narrow spaces. Check the dimensions of the product carefully before purchasing. 
Also, pay attention to the weight as some products can weigh more than 14 ounces. These could cause a strain on your hand if you are going to work with them for long hours. Look for a lightweight model in such cases. 
Storage
Wheel toolboxes should be able to hold levels easily; there might be scratches formed on the body due to larger and sharp tools kept beside this one. Some options come with their own box, and that is the best way to store them. There remain no issues with scratches as the device is kept separately. 
We will otherwise recommend wrapping the level in a thin cloth before putting it in a box with other tools for complete safety. 
Torpedo Levels FAQ's
How is a Torpedo Level different from a standard level?

While a standard level is longer and typically used for larger projects, a Torpedo Level is smaller and more portable. It is designed for smaller-scale tasks, tight spaces, and situations where mobility is essential.

What are the main uses of a Torpedo Level?

Torpedo Levels are commonly used for a variety of tasks, such as hanging pictures, aligning shelves, installing appliances, checking the levelness of surfaces, and ensuring accurate measurements in construction and woodworking projects.

Can a Torpedo Level be used for both horizontal and vertical leveling?

Yes, a Torpedo Level can be used for both horizontal and vertical leveling. Its compact size and multiple vials allow for versatile usage in various orientations.

Are digital Torpedo Levels better than traditional ones?

Digital Torpedo Levels offer precise electronic readings, making them convenient for specific applications. However, traditional bubble vial Torpedo Levels remain popular for their simplicity, reliability, and ease of use.

Can a Torpedo Level be recalibrated if it becomes inaccurate?

Generally, Torpedo Levels do not require recalibration as they are factory-calibrated and built to maintain their accuracy. However, if you suspect a level to be inaccurate, it's best to contact the manufacturer or consult the user manual for guidance.

Can I use a Torpedo Level for professional construction work?

Yes, many Torpedo Levels are suitable for professional construction work. However, for highly precise and specialized applications, such as in surveying or engineering, more advanced leveling tools may be necessary.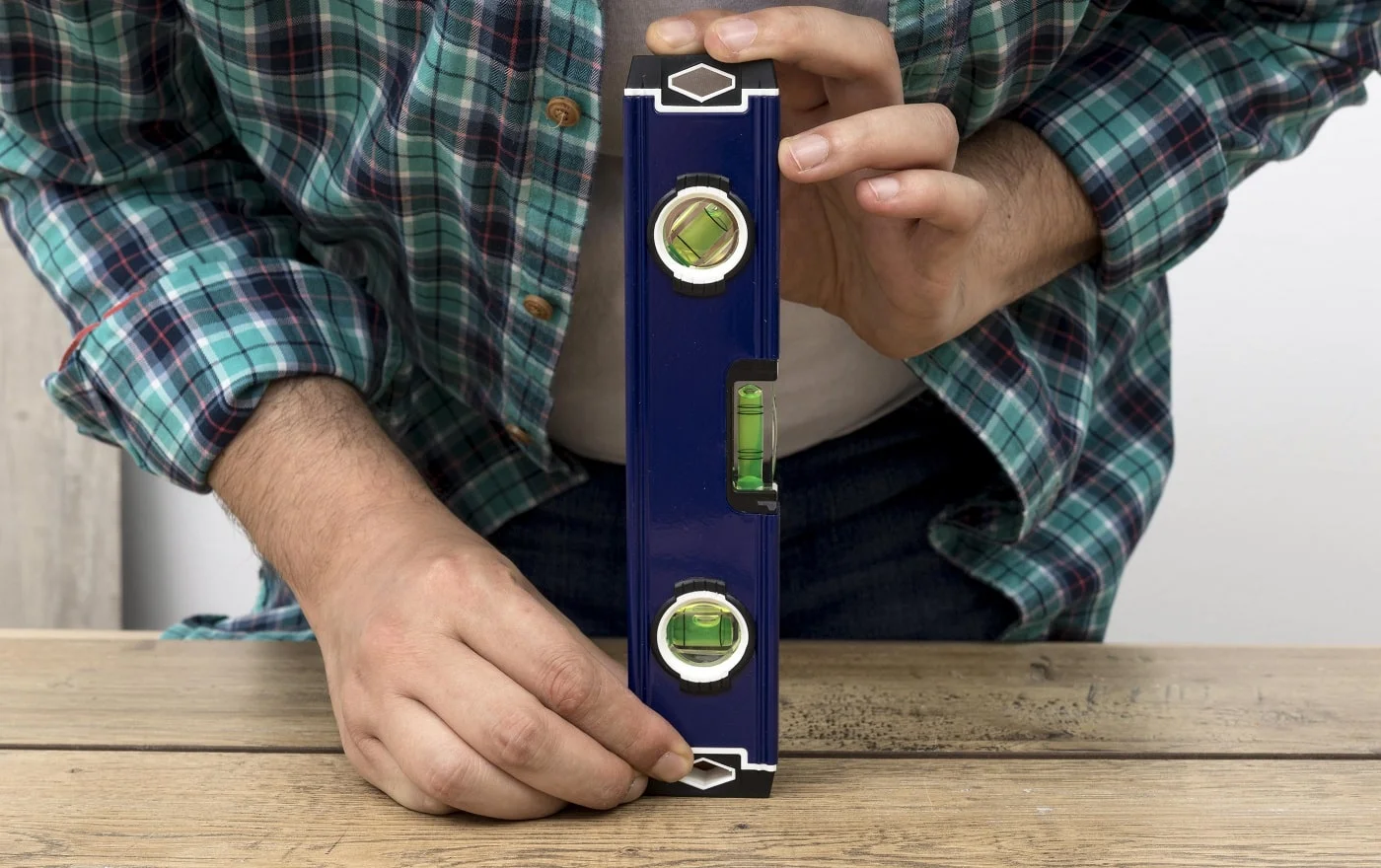 Conclusion
We are finally nearing the end, and we will give you a moment to take all the information in. It is indeed a long list, but we hope you were able to learn all about the various types of torpedo levels available in the market. 
Some products will just help you see if the surface is flat, while some come with extra features like magnets, thumb screws, and more. Make a choice based on your needs, and you should have a trouble-free experience. 
Finally, the Swanson TL043M is a great choice for professionals. We will bid you goodbye now. Have a great shopping experience! 
Related Articles