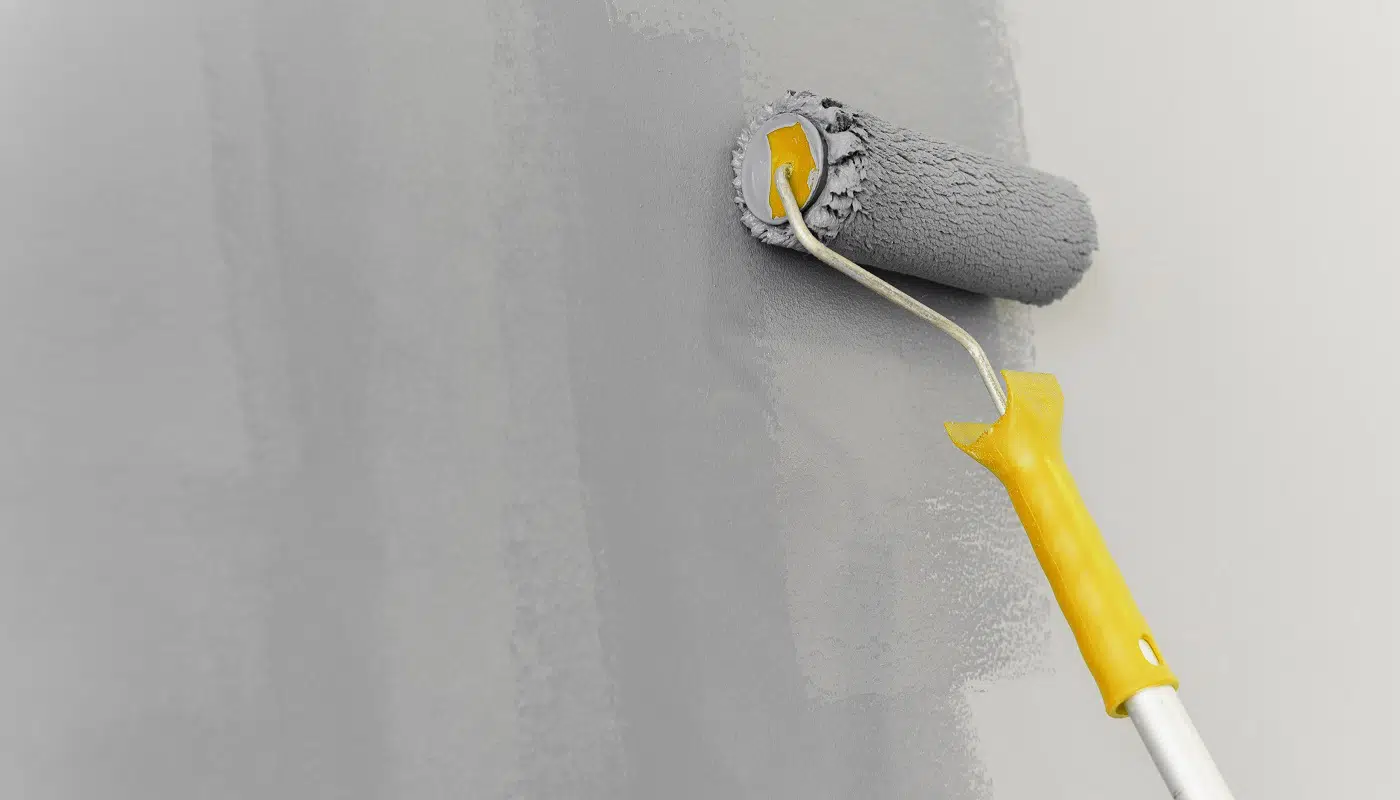 To take good care of your home, we recommend that you repaint the property every 5-10 years. 
While this seems easy enough, most homes lose their valuation because people remain ignorant about painting the basement, garage, or poolside. Since they are not the eye-catching areas of your house, it's natural to be negligent. 
But painting the basement significantly improves the life of the walls, keeping the house in fine shape. Understandably, the next question is what kind of paint to use. 
To help you, we've decided to review the 11 best paints for the concrete walls in the basement. These paints are usually water or oil-based solutions and possess incredible durability, making it worth the investment. 
So, let's put on our painting gear and dive into our first product review. 
Top Paint For Concrete Walls in Basement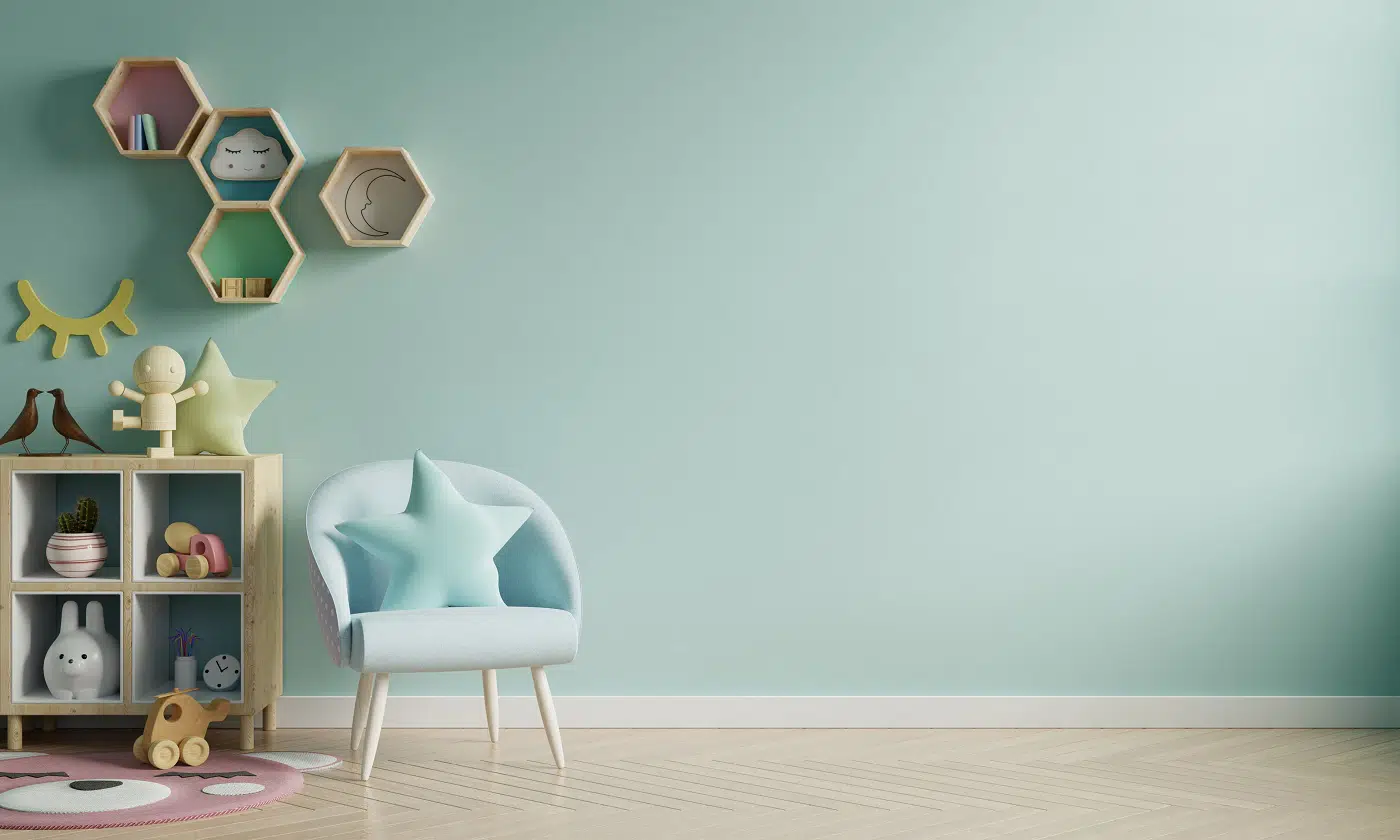 KILZ is a well-known brand in the painting world, producing premium-quality products at affordable prices. Its latest paint is incredibly durable, offers fantastic coverage, and has a satin finish, giving it the edge over other brands. There's a lot to like about it, solving most of your painting needs.
Why Did We Like It? 
To choose the best concrete wall paint, you'll need to consider durability. That's why this product is one of the top choices of customers, thanks to its water-based solution. You can apply it in hard-to-reach areas, and given its resistance to cracking and blistering, rest assured that it will last a long time. 
But that's not the only thing that it's resistant to. We found that it retains its color even under extreme heat and doesn't stain due to chemical or oil spills. What's more, its durability means that it's also exceptionally versatile, allowing you to use it on masonry, brick, and stone. 
After applying it, users can enjoy its satin finish, meaning it's easy to get a smooth coating on different surfaces. It dries in under two hours, allowing consumers to recoat the walls in four hours our findings show.
What Could've Been Better? 
The paint takes longer to dry, and you'll need to wait approximately four hours to apply the second coat. That said, you'll have to find a separate spot to keep your car for a couple of days because it often starts peeling under hot tires.  
Pros
Water-based solution

Versatile

Incredible durability

Doesn't crack or blister

Easy to clean
Cons
Takes time to dry

Peels under tires
Sale
This product is extremely reliable and safe for long-lasting use. Although it doesn't have sufficient coverage, you get an even coating on most surfaces to restore the quality of your basement or garage. Hence, if you have money to spend, this might be the most suitable option.
Why Did We Like It? 
We mentioned that the KILZ L377611 peels under car tires, and this is a problem that the INSL-X SU092209A-01 solves. Unsurprisingly, the paint is highly durable, with the manufacturer focusing on skid resistance for safety and longevity. 
We found that the color doesn't fade even after years of heavy use, thanks to its abrasion and water-resistant properties. And apart from the basement, you can apply it to the stairs, walkways, and patios of the property, guaranteeing safety for your family. 
What's more, users can use it to seal cracks and blisters, thanks to its fast-drying nature, reducing the waiting time to apply the second coat. Also, one gallon of paint can cover 80-120 square feet, ensuring that you get an even coating. 
What Could've Been Better? 
Since it doesn't have a wide coverage area, you'll need to apply multiple coats of paint, which increases the overall cost. Also, the solution is rather thick, and it takes time to reduce it to the required viscosity. Naturally, a single can of this paint isn't sufficient for painting large areas. 
Pros
Durable

Retains its color

Abrasion-resistant

Fast drying

Seals blisters
Our second product from KILZ has made certain improvements, generating mostly positive reviews from prospective buyers. We loved its quick drying time and matte finish, ensuring that your home stands out. And, thanks to its speckled coating, you get a unique appearance on most surfaces. 
Why Did We Like It? 
For starters, it's suitable for indoor and outdoor projects, allowing you to apply a beautiful coat of color to patios, decks, and porches. It livens up the walls and helps you repair cracks without any hassle. 
Speaking of repairs, you won't be able to fill in large gaps. Instead, the paint covers hairline cracks, measuring 3mm, preventing damage from debris, grease, and hot tires. Now, once you apply the coat, its skid-resistant properties kick in, making the pool and walkways safer. 
However, you'll need to purchase some additional components, like a ¼-inch roller cover, having strong adhesive properties. It will hold the paint together, preventing fading while covering 50 square feet in one gallon. 
Overall, your concrete surfaces will get a nice facelift, improving the valuation of the property. 
What Could've Been Better? 
Like the earlier model, this product too suffers due to its reduced coverage, but you do get a matte finish which is a silver lining. So, whether or not this is the right product depends on your preference. But a more serious issue is that it fails to mask the previous wall color. 
Pros
Fills hairline cracks

Prevents fading

Delivers safety

Versatile

Speckled coating
Cons
Low coverage

Doesn't cover the previous color
The Liquid Rubber 20602 features a sealant membrane, allowing the paint to spread over most surfaces smoothly. While the coverage is nothing substantial, it's not bad either, and we assure you that this water-based solution meets most of your painting needs. Particularly pleasing is that it's eco-friendly, meaning it doesn't have any harmful effects.
Why Did We Like It? 
If you're looking to add an extra layer of protection, this is the ideal product for you. It's durable and has a protective finish, making it suitable for painting shower liners, wood, metal, and basements. Like the KILZ L378601, we found that it also has a coverage area of 50 square feet. 
Interestingly, it has a sealant membrane which helps the solution spread evenly across all surfaces. The sealant offers 900% elongation to cover all cracks and blisters, allowing the paint to adhere strongly to the surface. 
Moreover, it's easy to use and doesn't require mixing. All you need to do is use a brush, roller, or paint sprayer and apply the necessary coating to different surfaces. Also, if there's paint left behind, simply close the lid tightly and store it for future use. 
Finally, it's eco-friendly, and its water-based solution is free of solvents and harmful odor.
What Could've Been Better? 
One downside is that it has a higher viscosity, meaning thicker coats. Naturally, this impacts the coverage area, and you'll have to reduce the mixture or apply multiple strokes with the roller to get the desired thickness. Understandably, painting becomes messy, and cleaning the splashes of color is another hassle. 
Pros
900% elongation

Highly adhesive

Easy to apply

Affordable

Eco-friendly
When it comes to acrylic paints, FIXALL has developed an innovative solvent that adheres to most surfaces. It's also incredibly safe, perfect for painting the garage or poolside. And users will especially like that it's available in numerous colors, ensuring your home gets a vibrant appearance.
Why Did We Like It? 
So far, we've looked at several water-based solutions, so it's time to change things up a bit. Our next recommendation is a textured acrylic paint that evenly spreads over most surfaces for a durable finish. Why do we say so? Because it has anti-skid properties, creating a high-grip finish so that your walls remain in top shape for a long time. 
It's the perfect option for painting high-traffic areas, delivering safety to keep your family safe. So, your car won't skid in the garage, nor will you lose your footing around the poolside. In fact, users have also used it for painting basketball courts. 
You'll find that it's suitable for domestic and commercial purposes, and available in multiple colors. Also, it's easy to use but always clean the surface before playing the first coat. Then, spread it over the desired area with a brush or roller before leaving it to dry. 
What Could've Been Better? 
Although it's available in several colors, the actual colors may vary slightly from the description. For instance, users reported that the green color often has a bluish tinge which is unwelcome. However, once you choose the right color, it would be best to carry out regular maintenance to prevent scuffing. 
Pros
Safe

Easy to use

Available in multiple colors

Highly adhesive

Fade-resistant
Cons
Prone to scuffing

Colors may vary
It offers nothing fancy, but this model is highly reliable and perfect for indoor/outdoor painting projects. We loved its wide coverage and durable mixture, which reduces the need for prepping the walls. Understandably, it's convenient for professionals and first-timers alike, leading to growing interest among buyers.
Why Did We Like It? 
To paraphrase Hamlet – variety, thy name is Rust Bullet. Very few concrete painting solutions offer so many colors for you to try out, ensuring that the basement receives a much-needed facelift. Moreover, it's perfect for use in garages, patios, sidewalks, and pools, making it the go-to option for many people. 
But why so? This is because it's resistant to scratching, rust, and chemical solutions, meaning there's no need to worry about peeling. You can reverse your car into the garage without worrying that the hot tires will impact the color. Also, it adds to the safety and reduces the chances of skidding. 
It's the perfect solution for indoor and outdoor use, having a 300 square feet per gallon coverage area. Usually, it takes two coats to get an even coating, depending on the solution's texture, porosity, and concentration. 
Lastly, you can apply it with a brush, roller, or sprayer. 
What Could've Been Better? 
We noticed that the paint creates a ripple effect in certain spots, which might be due to the texture of your choice of painting equipment. Hence, it would be best to smoothen the areas with a brush. Besides, it has a strong odor upon opening the lid, but it dissipates soon enough. 
Pros
Numerous colors

No peeling

Easy to use

Suitable for heavy traffic areas

Doesn't require acid etching
Cons
Rippling effect

Strong smell
As the name suggests, you don't need to worry about toxic chemicals or foul odors affecting the health of those around you. Eco Advance has developed a liquid concentrate formula that is extremely durable, protecting against the weather along with mold, mildew, and stains. If you're interested to know more, read the following section.
Why Did We Like It? 
Users living in moist conditions, and experiencing frequent rainfall, will love the performance of this liquid concentrate solution. It's waterproof, and a one-gallon container covers most surfaces smoothly to deliver a commercial-grade waterproof coating. Overall, it has a coverage area of 240 square feet suitable for painting basements and garages. 
Apart from concrete, you can use it on brick, stucco, stone, and pavers without any hassle. You'll also find that it's incredibly durable, protecting against mold, mildew, oil, and stains, thereby retaining its color for a long time. Plus, it's easy to clean, and all you need is some cleaning agent and a wet cloth based on our firsthand experience with the product.
Unlike the Rust Bullet 850154005631, Eco Advance has developed a non-toxic, non-flammable formula. So, it's not harmful to your pets, plants, or kids, keeping your family safe. 
Finally, the breathable solution sticks to the surface, resisting peeling or scratches. 
What Could've Been Better? 
You'll need to apply more than one coat to get the desired result. The good part is that you can use any equipment of your choice without any hassle. However, do add sand to the mixture because it remains slippery even after the paint dries. 
Pros
Durable

Versatile

Non-flammable

Non-toxic

Breathable
Cons
Requires multiple coating

Slippery
If you're looking to purchase paint with a glossy finish, this can of paint from Armor fits your requirements perfectly. It's an acrylic-based solution, adhering to most surfaces to deliver unmatched performance. So, your home will look good, and it will be a long time before the need for repainting arises.
Why Did We Like It? 
Another acrylic-based option that's captured the imagination of users is the Armor AR5005GAL. Acrylic paints have a fantastic texture, and their breathable solvent increases its adhesive properties. So, it can penetrate high solids, holding onto the surface strongly for long-lasting performance. 
Speaking of durability, it can withstand sudden variations in temperature without cracking, keeping the walls in top shape. Moreover, it's UV-resistant, prevents abrasion, and doesn't peel even if you drive a hot tire over the surface. Long story short, it retains its high-gloss finish, infusing life into dull surfaces. 
We believe that you'll need to apply at least two coats, guaranteeing a lifespan of 4-5 years. You can also apply it on surfaces already having an acrylic coating or on unsealed surfaces. But for the best results, it would be best to use it poured and stamped on concrete or pavers. 
What's more, it's suitable for indoor and outdoor painting projects. 
What Could've Been Better? 
Our only issue with this paint is that it's sticky and takes longer to dry. Moreover, you need to clean the wall of impurities and ensure that dust and dirt don't gather on the surface while the paint is drying. Also, refrain from using the garage if you paint the floor.  
Pros
Abrasion-resistant

Suitable for indoor/outdoor projects

Durable

Doesn't crack

Volume of five gallons
Sale
Solely, in terms of coverage, this product tops the charts compared to other models, but there are other factors to consider. Thankfully, we weren't disappointed and found that it has advanced acrylic technology, complete with a satin finish. So, you can brighten up your home with vibrant shades that won't fade quickly.
Why Did We Like It? 
In terms of coverage, few products can match the performance of the Rust-Oleum 225380. One gallon of this solution can cover 844-847 square feet, making it affordable and delivering a smooth coating. Hence, you can use it on interior and exterior surfaces by applying the solution with a brush, sprayer, or roller. 
The paint has an eye-catching satin finish, thanks to its advanced acrylic technology. You'll find that it's resistant to UV rays, weather, or chemical stains, ensuring that the color remains intact. Moreover, it can handle changing weather conditions, and you can rest assured that the color won't fade during the monsoon. 
Since it's suitable for painting the garage, the engineers have ensured that hot car tires don't peel the color from the surface. But there is a chance that it could gather impurities. So, all you need to do is clean the surface with soap and warm water. 
What Could've Been Better? 
We found that it isn't available in various colors and you can only choose from a few options. However, even if you find the color suitable, there could be slight variations compared to the description. So, keep this in mind before making a purchase. 
Pros
Easy to clean

UV-resistant

Weather-resistant

Doesn't peel

Versatile
Up next, the AQUA-X P1101G is a versatile model suitable for numerous tasks. Be it painting the garage, driveway, or patio; you will get an even coverage to restore the quality of your home. Moreover, it has high resistance against the weather, ensuring that the walls won't deteriorate after a couple of years. 
Why Did We Like It? 
This concrete sealer from AQUA-X is perfect for professional painters, delivering a clean yet natural feel. You can use it on concrete driveways, unglazed cement tiles, patio pavers, and cast concrete, enhancing the durability of any surface. Added to that, it looks good so that your property stands out. 
What's more, it's a water-based solution, protecting against stains, spalling, freeze-thaw, and pitting. Hence, even if the walls gather impurities, cleaning it won't be a hassle. You won't need to spend much time on maintenance, and a wet cloth works wonders, helping retain its natural color. 
Compared to other products, this unit doesn't have any harmful chemicals or a foul odor, keeping you and your family safe. It's perfect for painting your home while also maintaining the health of your plants and pets. 
What Could've Been Better? 
Users said that they needed to apply multiple coats to get a smooth texture. But that's the least of your troubles because different areas of the property take different times to dry. Meaning, there might be one wet surface while another part of the garage may be dry and ready for the second coating. 
Pros
Durable

No foul odor

Easy to clean

Low-maintenance

Doesn't contain harmful chemicals
Cons
Drying time may vary

Needs multiple coats
Engineers at United Gilsonite have developed this modern paint with advanced epoxy technology, which won't crack or blister under stress. We loved its semi-gloss appearance, proving waterproof and delivering safety in high-traffic areas. Additionally, the paint doesn't go to waste, and you can store it for later use. 
Why Did We Like It? 
This paint has advanced epoxy technology for long-lasting benefits, offering greater protection and durability. You can rest assured that seasonal changes won't lead to cracking or blistering, allowing you to seal wall imperfections without any hassle. 
We found that it's highly resistant to water and impurities, meaning even chemical spills won't harm your walls. Not surprisingly, it retains its color and won't fade easily, but we still recommend that you repaint the surface after 3-5 years. Until then, if there's paint left over, you can store the container for future use. 
Moreover, this paint is suitable for indoor and outdoor use, delivering a semi-gloss appearance to spruce up your property. What's more, maintenance is easy, and you can scrub the surface with water without worrying about peeling or scratching. 
Overall it ticks all the right boxes, and you're sure to get value for money. 
What Could've Been Better? 
It's essential that you prep the walls before applying the first coat, ensuring that it's clean and free of impurities. Additionally, while storing the leftover paint, close the can tightly to prevent leakage, and it would be best to secure the opening with clips. 
Pros
Long-lasting performance

You can store it for future use

Easy to clean

Suitable for indoor/outdoor use

Oil-based solution
Cons
Requires prep work

Tin can may leak
Best Paint For Concrete Walls Buyer's Guide
It's time now to discuss some of the essential characteristics of concrete paints, ensuring that you can choose between two similar products. So, make a note of the following points to purchase the paint most suitable to your needs. 
Durability
Irrespective of your choice, the paint must be durable for long-lasting performance. We suggest choosing a water or oil-based solution, protecting against external conditions while also reducing damage from hot car tires. 
Low-Maintenance
It must be easy to maintain because you can't afford to spend a monthly stipend on keeping the walls clean. Usually, the best paints require only a wet cloth and a cleaning agent for removing impurities. 
Cost
Finally, the per-gallon price of the paint mustn't be too high. Additionally, the viscosity of the paint plays an important factor, ensuring that you don't need to apply more than two coats to stay within the budget.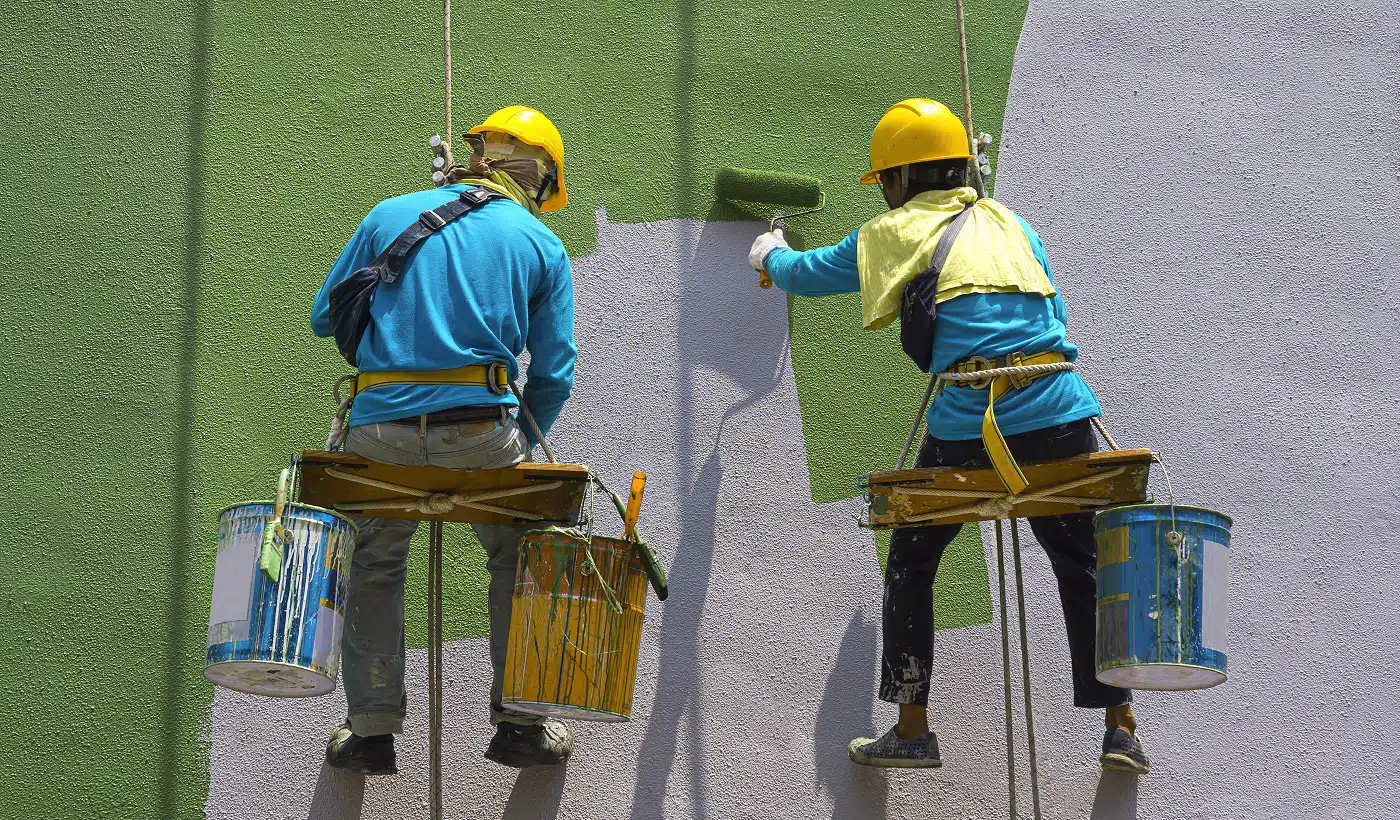 Best Paint For Concrete Walls Verdict
We hope you now have all the information when it comes to painting basement concrete walls. 
Do you feel confident about making a purchase? If you're still in doubt, let us assist you by highlighting our favorite options in different categories. If you're looking for durable paint, we recommend opting for the KILZ L377611. 
Apart from that, the INSL-X SU092209A-01 is incredibly reliable and delivers maximum safety around your property. That's all there is to know about painting concrete walls; it's time now to bid you goodbye. 
Before signing off, we'll leave you with this tip: it would help if you clean the walls every month to remove dirt and debris. This will keep the color intact and maintain a vibrant appearance. 
Until next time when we'll be back with more exciting product reviews, take care and see you soon! 
Related Articles
5 Best Sprayers For Plasti Dip
9 Best Pump Sprayers For Staining Fence
Learn How To Soften A Hard Paint Brush
9 Best Paint Brushes For Chalk Paint
13 Best Professional Airless Paint Sprayer
13 Best Paints for Bathroom Ceilings
13 Best Paint for Kitchen Cabinets
2 Luminess Silk Reviews [All You Need to Know]
HVLP vs. LVLP [All You Need to Know & Winner]
Alcohol Ink Art Tutorial [Alcohol Inks 101]
6 Best One Coat Paint and Primer
7 Best Primers to Cover Dark Paint
7 Best Exterior Primer For Peeling Paint
43 Insanely Cool Basement Bar Ideas for Your Home
6 Best Paint Primer For Rusted Metal
9 Best Paint Stripper For Metal
7 Best Cold Galvanizing Paints
11 Best Paint Scrapers to Rock
How to Remove Spray Paint from Concrete
7 Best Primers For Covering Red Paint
11 Best Paint Roller To Hide Imperfections
11 Best Concrete Bonding Agent
11 Best Concrete Crack Filler [Sealing and Repairing Cracks Easily]
11 Ideas for Basement Kitchens and Kitchenettes