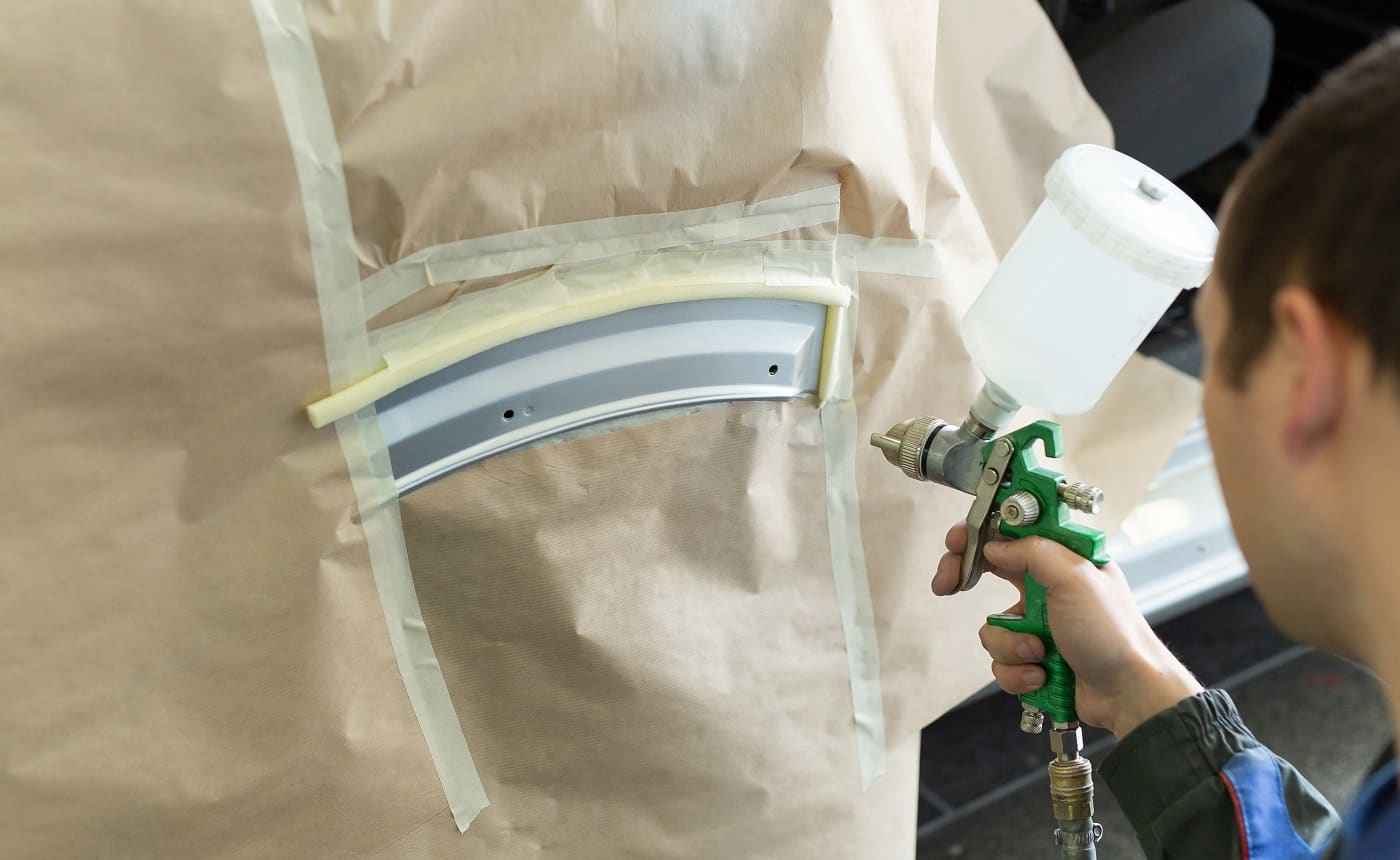 The HVLP and the LVLP spray guns are two of the most popular spray guns available on the market in 2022.
However, a ton of people do not know the differences between these two spray guns. If you are not an expert, we do not expect you to know all the subtle differences since both these guns look quite similar.
So, in this guide, we are going to take a close look at both these spray guns so that you do not end up making the wrong choice while buying one. Our team of experts has extensively tested both these spray guns and have shared the details with us.
After reading this article, we are confident that you are going to know all the nitty-gritty of both these spray guns.
So, without any further ado, let us get right into it.
HVLP vs. LVLP Spray Guns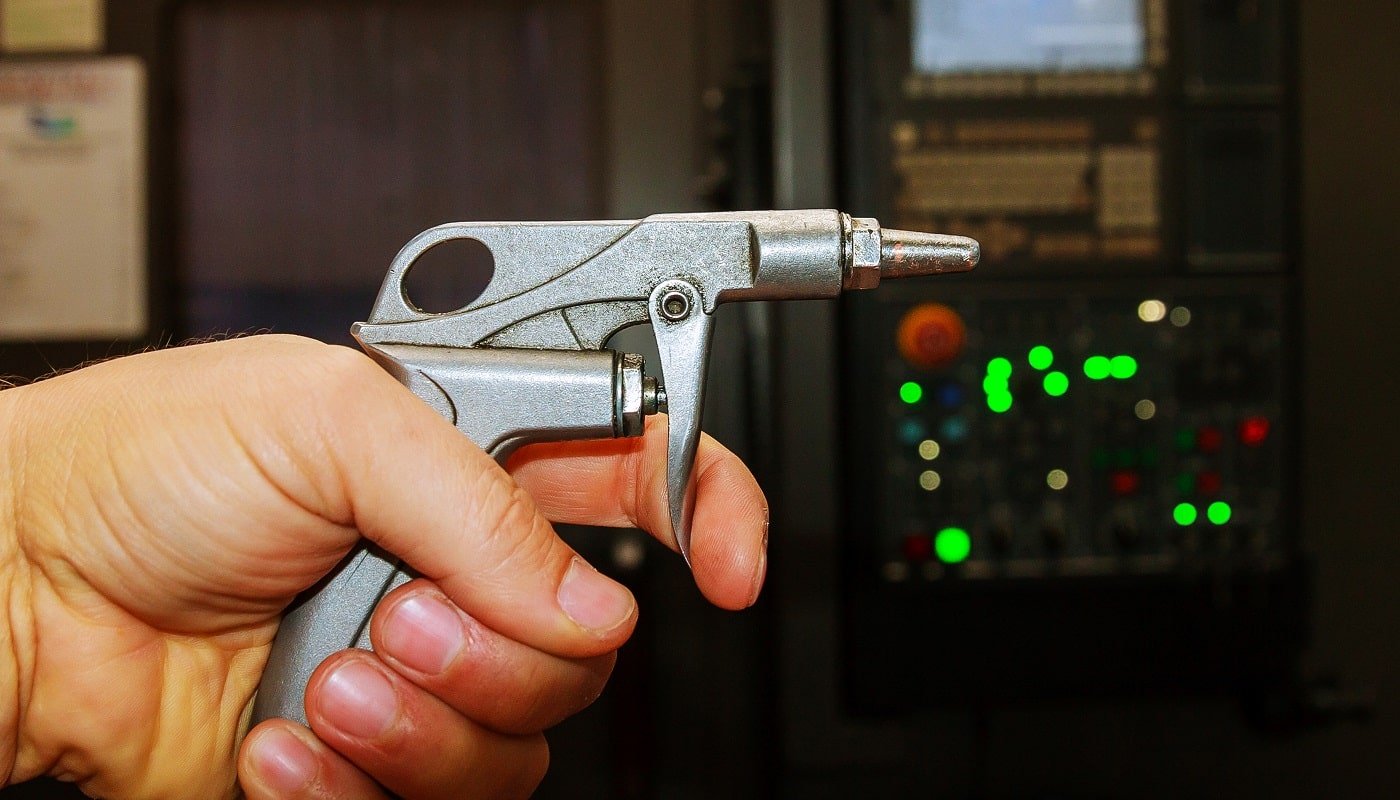 HVLP Explained
An HVLP is one of the most commonly used spray guns out there. HVLP means "high-pressure-low-volume." In simple words, these spray guns are capable of producing high volume output using very low pressure.
What this actually signifies is that you basically spend less material while maintaining high color quality. HVLP spray guns are known to produce around 100 CFM at 3-8 PSI.
However, their pricing is a little higher than LVLP guns since they use a lot more compressed air. HVLP spray guns come in handy for people who are inexperienced and for DIY purposes.
Keep in mind – they are not the best choice when it comes to professional purposes as they perform a lot slower than LVLP spray guns. Furthermore, they use larger compressors and often do not work well with thicker paints.
HVLP spray guns save a lot of materials and avoid wastage because of their high volume, which allows the paint to end up only on the surface. Also, they are ideal for projects that demand immediate solutions. Since it is one of the most commonly used spray guns, it means tech support and training are readily available.
Advantages Of HVLP
It is great for beginners and DIY projects

High-quality finish

Less material waste

Appropriate for being used on metallic surfaces
Disadvantages Of HVLP
Requires larger air compressors

It does not work well with thicker paints

Works slower than LVLP spray guns
LVLP Explained
LVLP spray gunsare some of the premium options on the market. LVLP means "low-volume-low-pressure." This type of spray gun is popular for delivering top-notch transfer rates, which means premium finishes and less waste. Additionally, it demands just about 10 PSI, which essentially means that you are free to use any kind of air compressor with this spray gun.
LVLP spray guns perform best with thinner paints. So, if you intend to apply metallic paints or work on surfaces that are sticky, we suggest going with HVLP spray guns. When it comes to design, finding out the differences can be quite challenging since there is not much. If you have a keen eye, however, you will definitely be able to spot the subtle differences.
Both HVLP spray guns and LVLP spray guns are built ergonomically in order to reduce fatigue levels.
Advantages Of LVLP
More affordable than HVLP spray guns

Uses lower PSI

Works perfectly with waterborne paints

Sprays a lot faster

Does not need a very big air compressor
Disadvantages Of LVLP
Its pattern size is very small

It does not work well on sticky surfaces
HVLP vs. LVLP – The Differences!
In this section, we will delve a little deeper and find out the exact points of differences between these two popular spray guns. You will have complete knowledge of both HVLP and LVLP spray guns after you go through this section.
Transfer Efficiency Rate
The transfer efficiency rate of spray guns varies from model to model; it also greatly depends on the kind of spray gun you are using – HVLP or LVLP.
Talking about transfer rates, LVLP spray guns do a better job as they can transfer up to 80%, which essentially means that there will be less paint wasted. Hence, it makes LVLP spray guns a more environment-friendly option.
As far as HVLP guns are concerned, the transfer efficiency rate is expected to linger around 65% to 70%. Since the transfer rate is lower than LVLP spray guns, it is a less efficient option. A lower transfer efficiency rate basically means more paint is wasted.
However, both LVLP and HVLP are a lot better than traditional spray guns that provide a transfer rate of barely 35%.
Width Of The Fan Patterns
The width of the fan patterns is yet another major difference between HVLP spray guns and LVLP spray. Not only does it affect its overall performance, but it also affects our comfort of using these products.
When it comes to the width of fan patterns, HVLP spray guns are the clear winners as they offer a larger pattern width than what LVLP spray guns have to offer. An LVLP spray gun usually offers a width between 8 and 10 inches which is deemed small.
Even though this might not be the biggest issue for most people, it is worth keeping in mind, less pattern width means more painting time. It becomes particularly more important for people who are starting new, smaller width fan patterns that affect the quality.
Usability
Usability is more of a subjective thing. What seems easy to use for you may not necessarily be easy to use for somebody else. It all boils down to the experiences you have of using a spray gun.
That being said, HVLP spray guns have been on the market for a long time. As we have already mentioned, you are likely to find better training and tech support while using HVLP spray guns simply because they have been around longer.
On the other hand, LVLP guns are quite new in the business, and there is a high possibility that a lot of people have not used this variant. So, when you buy this spray gun, keep in mind that you are not going to find tech support and training that easily.
We would strongly advise you to buy spray guns from a reputed brand as they provide detailed instructions, be it HVLP or LVLP spray guns.
Pressure
The pressure needed to operate both these spray guns is a very prominent difference between them. As the names suggest, HVLP spray guns provide a high volume but a low pressure which means it requires a big air compressor to do the job.
The lion's share of HVLP spray guns works at around 20 CFM and 50PSI, which implies that you would need nearly an 80-gallon tank. On the other hand, LVLP guns will work between a range of 10 and 25 PSI and 5 CFM, and this is where LVLP spray guns beat HVLP spray guns.
With an LVLP spray gun, you are free to use any air compressor, making them the more suitable option.
Cost
Both HVLP and LVLP spray guns come in different brands and models, so the prices keep varying. You can expect to get the lower-end models of both these products for under a hundred bucks. However, if you are looking for a brand that offers better specifications and advanced features, then you will have to spend more money on HVLP spray guns than LVLP.
The price of a quality HVLP spray gun can go above $500, whereas top-notch LVLP guns barely hit beyond $400. Also, keep in mind that while buying an HVLP spray gun, you will need to buy a larger air compressor as well, which makes it all the more expensive.
HVLP Spray Guns Are Best For:
Both HVLP and LVLP spray guns are some of the best spray guns out there. Not only do they perform a fantastic spray-painting job, but they are also quite efficient. However, both these guns work on different mechanisms, and hence they are perfect for different scenarios.
HVLP spray guns are perfect for people who do not have much experience in spray painting. Since their spraying rate is on the lower side, it is ideal for DIY projects. HVLP guns tend to waste materials, and hence they are not recommended for professional purposes as they increase the cost of the overall project by a lot.
Furthermore, HVLP spray guns require larger air compressors which makes them less mobile. So, it is better to use HVLP spray guns at home rather than on-site.
LVLP Spray Guns Are Best For:
Since LVLP spray guns are not that common, learning how to use them can be quite a hassle. This is why they are not ideal for DIY projects and people who have very little knowledge of spray painting.
LVLP spray guns, however, are perfect for professionals since they require small air compressors and waste a lot fewer materials. Not only are they portable, but they spray super fast as well. All these factors make them the absolute choice for professionals.
The transfer efficiency is like the cherry on top as it makes them the ultimate cost-saving spray gun option for professionals.
Frequently Asked Questions 
What are the safety tips I should keep in mind while using a spray gun?
Safety should be your prime concern! It does not matter what kind of paint you are using, you must always go through the instructional manual first. Most of the elements in the paint are toxic, so you need to ensure that they do not make their way up to your lungs, eyes, or skin. Here are a few points to keep in mind.
Wear safety glasses

Wear oversized clothes to fully cover your legs and arms

Wear nitrile gloves

Most importantly, wear respirators
Ensure that you do your spray-painting job in an open area or at least in an area that is sufficiently ventilated.
What should I mix with the material?
You need to thin down the material before using it so that it can easily go through the spray gun. You can mix fluids like lacquer thinner water or acetone with it to make it thinner. Ensure that your material is neither too diluted nor less diluted.
How can I increase the lifespan of my spray gun?
Increasing the lifespan of your spray gun is very easy; you need to clean it daily. Do not jerk the trigger as it may lead to trigger jams. You also have to ensure that you use good quality nozzles and needles.
Furthermore, if you are a user of coarse materials like Carc, then we would suggest you get a spray gun that has a metal body.
How many years does a spray gun last?
If you have bought a good quality spray gun, it should last for at least a decade, provided you take proper care of it. We would suggest you buy a spray gun with corrosion-resistant materials.
What are some of the best spray gun brands?
Some of the best spray gun brands are
Astro Pneumatic Tool

Spray It Up

Campbell Hausfeld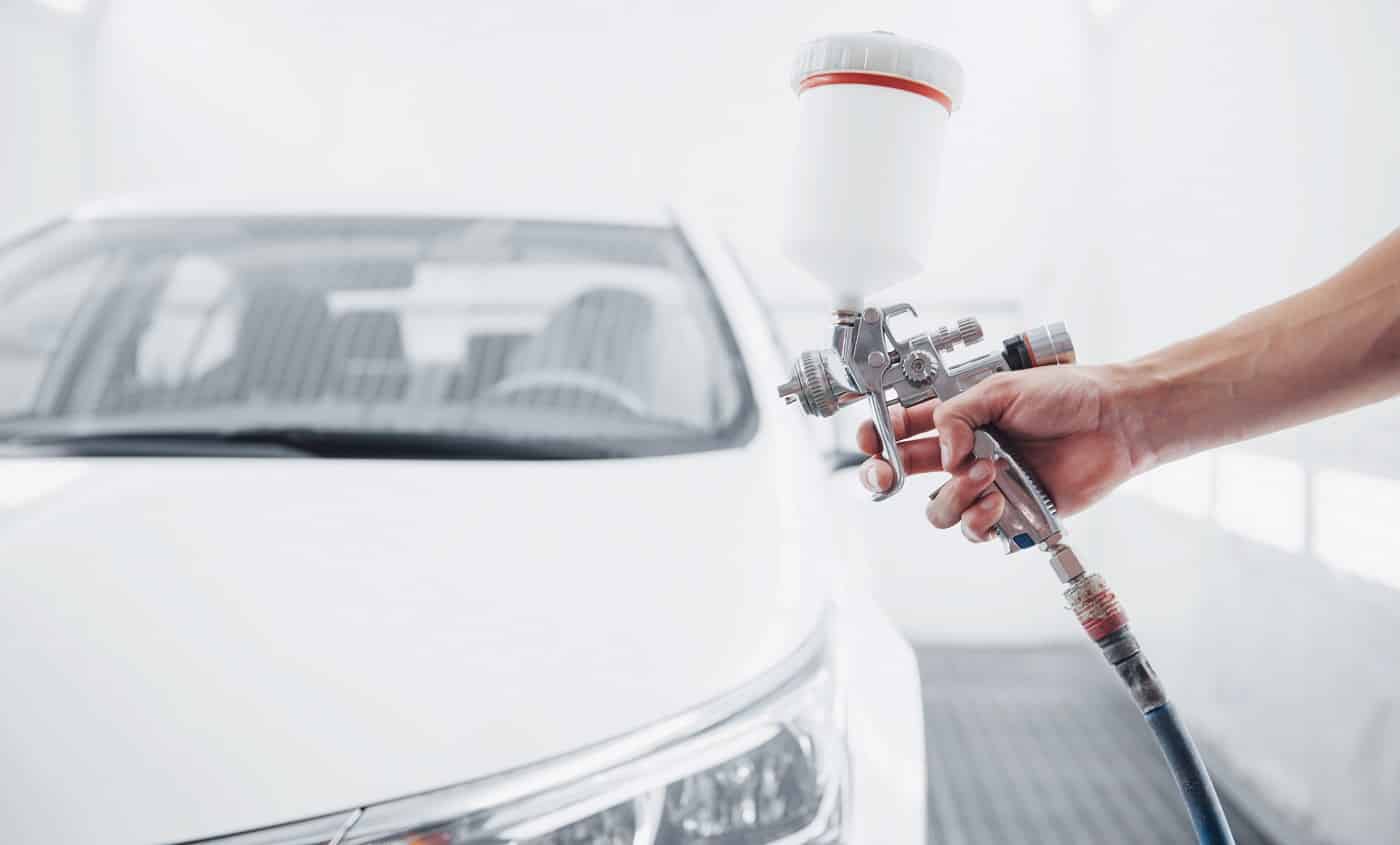 Final Thoughts
There you have it! We hope you know everything about HVLP and LVLP spray guns now. As we have already mentioned earlier, both these spray guns are for different purposes, so there is not really a winner.
If you are looking for a spray gun for DIY projects, go with an HVLP and if you are looking to use it professionally, go with the LVLP. But before we sign off, we would like to share a couple of pro tips with you.
When it comes to paint spray tools, irrespective of the one you choose to use, you need to keep safety as the topmost priority. Long story short, always wear protective gear while undertaking all your paint projects.
Also, any tool will only last long if you maintain it properly. And HVLP or LVLP spray guns are no exceptions. So, regular cleaning and upkeep will help you make the most of your purchase.
We really hope you found this article helpful. With this, we wish to take your leave; see you soon!
Related Articles
5 Best Sprayers For Plasti Dip
9 Best Pump Sprayers For Staining Fence
9 Best Concrete Stains to Consider
Learn How To Soften A Hard Paint Brush
5 Best Paints For Stucco Reviewed
11 Best Paint For Concrete Walls In Basement
9 Best Paint Brushes For Chalk Paint
13 Best Professional Airless Paint Sprayer
How To Paint Without Leaving Brush Strokes
How To Paint Aluminum [Step by Step]
10 Best Paint Primer For Drywall
How Long Should Primer Dry Before Painting
10 How to Remove Spray Paint from Concrete 
How To Remove Spray Paint From Plastic 
How Much Does It Cost To Paint A Car?
9 Best Paint Roller To Hide Paint Defects
7 Best Paint Brushes For Trim [Review & Buyer's Guide]
7 Best Primers To Cover Dark Paint
13 Best Professional Airless Paint Sprayer 
How Much Does A Maaco Paint Job Cost?
13 Best Paint for Furniture | Reviews & Buyer's Guide
The 7 Best Paint Sprayers for Chalk Paint 
13 Best Air Compressors  | Buyer's Guide and Reviews
10 Highest CFM Air Compressors  
9 Best 6 Gallon Air Compressors for Your Home & Garage
13 Best Paints for Bathroom Ceilings  
13 Best Paint for Kitchen Cabinets This Year
2 Luminess Silk Reviews [All You Need to Know]
Alcohol Ink Art Tutorial [Alcohol Inks 101]
7 Best Latex Paint Remover [Reviewed]
9 Best HVLP Spray Gun [Review & Buyer's Guide]
6 Best One Coat Paint and Primer
7 Best Primers to Cover Dark Paint
7 Best Exterior Primer For Peeling Paint
9 Best Deck Stains Today [Reviews & Buyer's Guide]
6 Best Paint Primer For Rusted Metal
13 Best Automotive Paint Gun for Beginner
7 Best Paint Stripper For Metal [Tested]
9 Best Paint Brush For Polyurethane