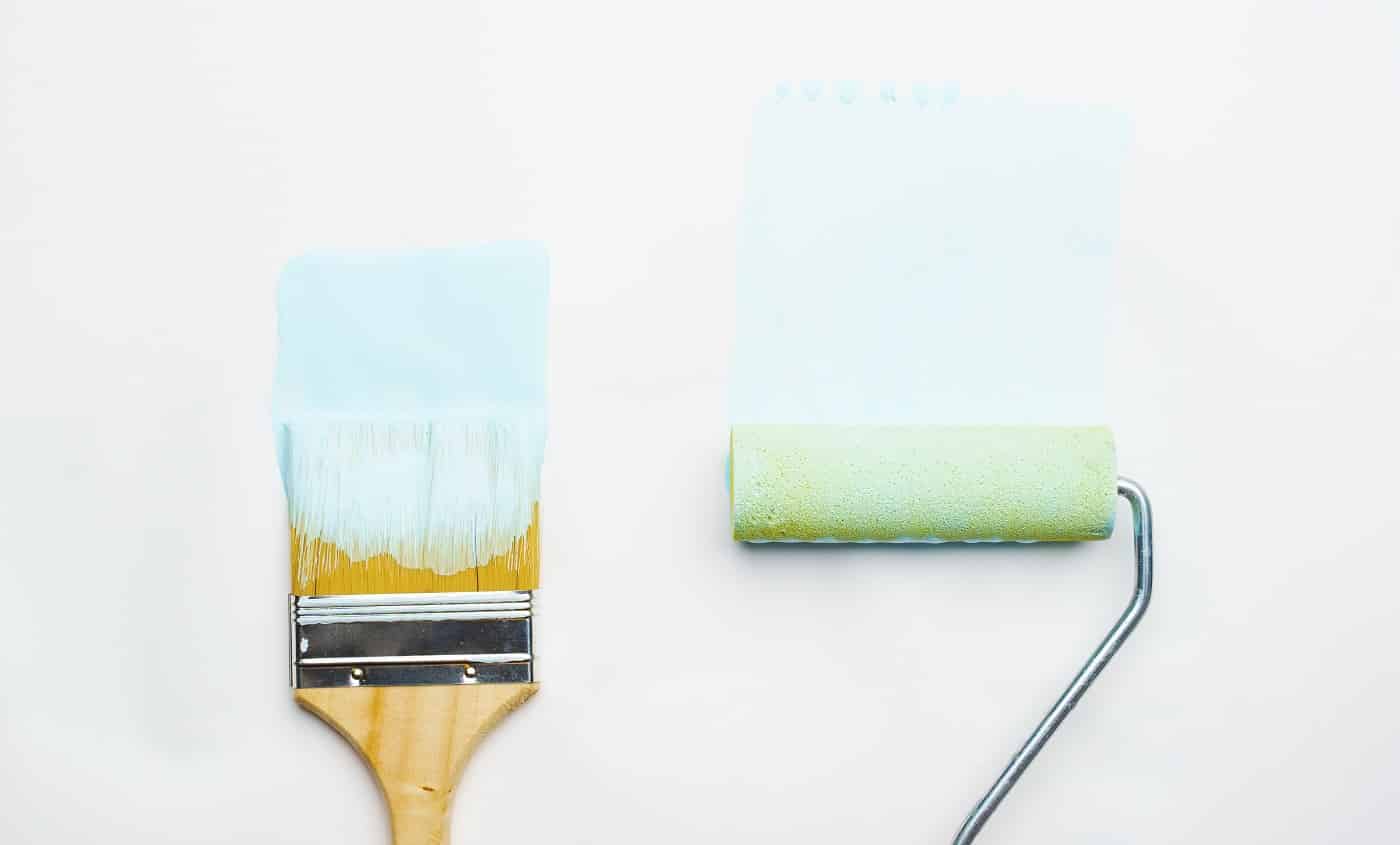 Do you want to embark on a painting project with your family? But you might be scared that it would take up a lot of time. 
Well, what if we tell you that it doesn't have to be like that? With one coat of paint and primer, you can give your home a complete makeover without having to wait for days to let the coats dry. This is the most efficient and time-saving way to give a spin to your old walls or hide existing stains. 
And the best thing is that it dries off very fast and helps you save money on buying primers and paints separately. But there's a tiny catch in this rosy scenario. Once you hit the market, you will be flooded with thousands of options, leading to confusion. 
So, to help you, we have designed this guide to recommend the top 6 products you can choose from. In the end, you will also find a buyer's guide attached.
Without further ado, let's proceed!
Best One Coat Paint and Primer  
IMAGE
PRODUCT
DETAILS

Our Top Pick

Our Top Pick

Glidden Interior 396936 GLOIN30MB/01 Elephant Paint + Primer

720 hours curing time
Low-VOC
Scrubbable interior/exterior paint

VIEW LATEST PRICE →

Prestige 30ABC-30Y-PARENT Interior Paint and Primer in One

4 hours cure time
Low-VOC
Interior/exterior use

VIEW LATEST PRICE →

The Spruce Best Home by KILZ 15125501 Interior Paint & Primer in One

Takes 2 hours to cure completely
Size is 1 gallon
Dry to touch in an hour

VIEW LATEST PRICE →

KILZ TRIBUTE TRI INT GL MATU TB-71 TENDER SHOOTS

Comes with a lifetime limited warranty
Acrylic-based paint
Low-VOC option

VIEW LATEST PRICE →

THE ONE Paint and Primer

Takes 2 hours to cure
Available in multiple shades
Water-based color

VIEW LATEST PRICE →

Microblend 73240-1-White Interior Paint and Primer

Suitable for interior use
Comes in liquid form
300+ colors available

VIEW LATEST PRICE →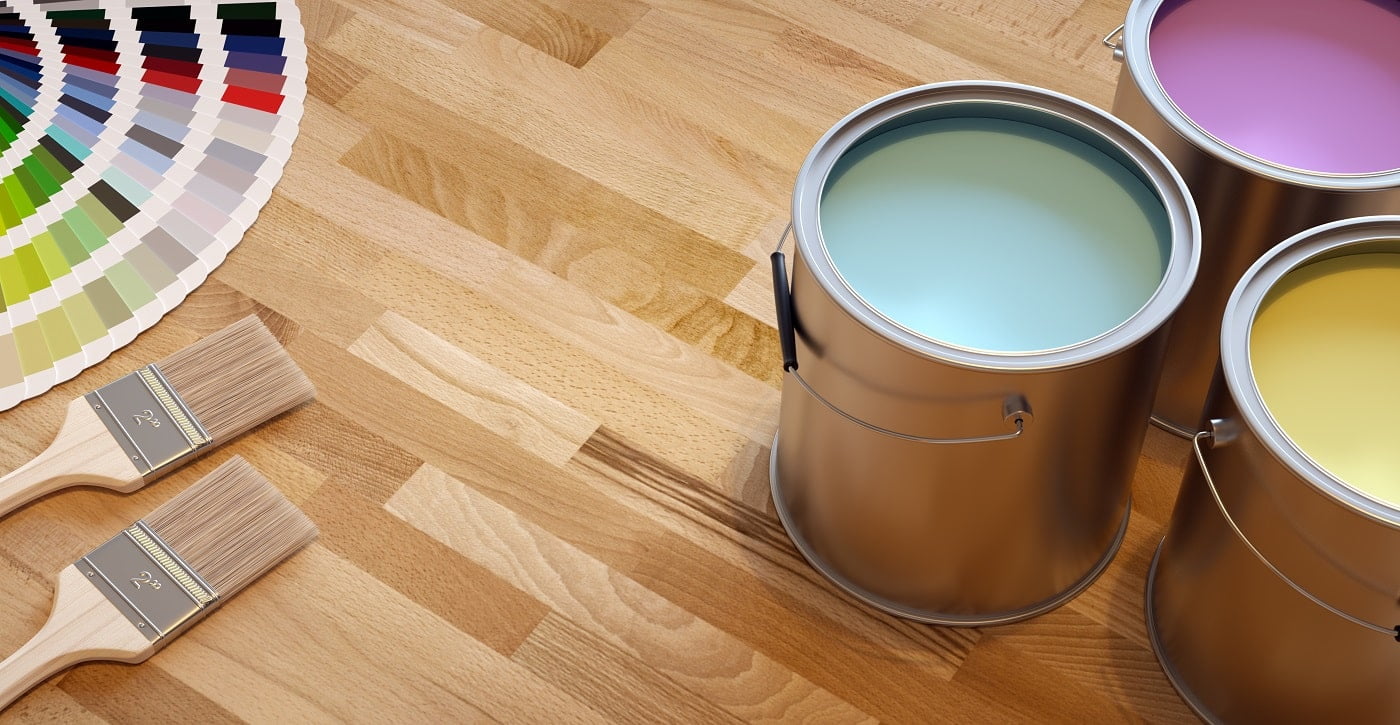 One of the first entries on our list is the Glidden Interior 396936 GLOIN30MB/01 Elephant Paint + Primer, which is best for an easy and stress-free application. Rest assured that you will get an even layer of paint and excellent coverage with just one application.
Why Did We Like It?
What we liked best about this item is that it makes your work pretty easy. Once you apply it to the walls, they become entirely washable. So, in case they get dirty, you can scrub and wash them till they get clean and the color would not become faint at all. 
Moreover, while using this paint, you will not have to face the trouble of breathing in pungent odor. It is low in VOC, and therefore it hardly smells. And because it is both a paint and primer combined in one, you do not have to waste time priming the wall before putting the color. 
And lastly, we were pretty impressed by the range of colors that Glidden offers. The versatility is much welcome as you can select different colors to go with the decorations in various rooms of your house.
What Could've Been Better?
The only problem we faced when opting for this product is that it gets a bit challenging to select the color. The names are such that it is tricky to decipher the real nature of the color from them. We recommend that you ask the seller for a sample before deciding on it to avoid any confusion. 
Pros
Does not catch dirt easily

Safe for the environment

Available in multiple colors

Easy to wash
Cons
Selecting a color can be tricky
Prestige 30ABC-30Y-PARENT Interior Paint and Primer in One is the perfect choice for putting a coat on uncoated drywalls and glossy surfaces. It is a renowned brand in the market, and there's no way you would go wrong with its product.
Why Did We Like It?
If you have an affinity for acrylic paints, you will totally love this item. Thanks to its thick viscosity, one coat is sufficient for light stains. However, if the stain is a little dark, it is best to apply a few coats to hide it completely. 
Additionally, it is both a primer and a paint combined in one. Unlike traditional paints, where you had to prep the wall with a primer before applying the color, you can directly apply this item to the wall. It is not only cost-effective but also saves you from the time and effort that you would have otherwise spent doing these two tasks separately. 
Furthermore, the latex acrylic finish is ideal for easy washing and scrubbing. If you end up staining your wall, there's no need to worry. Get some soap and scrub it off the wall, and the color will not budge! 
What Could've Been Better?
We have no complaint about the performance of the product. However, we were not impressed with the quality of the cap of the paint bottle. It comes off easily, and there's a chance of leakage. To prevent that, it is best to seal it well and ensure that there is no wastage. 
Pros
Does not require priming

Cost-effective

Saves time

Can be washed easily
Up next, we have the Spruce Best Home by KILZ 15125501 Interior Paint & Primer in One, which is perfect for beginners and pros alike. Application is pretty simple, and you do not have to spend hours figuring out how to do it. And it is also available in multiple colors that you can choose from. 
Why Did We Like It?
After experimenting with multiple products, we can say this with conviction that it is one of the most versatile paints that you can get your hands on. You get this in different variants, be it matte, eggshell, or semi-gloss finish. So, it is safe to say that it caters to the preferences of different customers. 
Whatever your preferences are, Kilz has an option for you. 
Moreover, the paint quality is exceptional. If you take the matte variant, for example, you will see that it has the least amount of sheen and is well-suited for bedrooms and ceilings where too many people do not end up touching it. And the semi-gloss finish has a nice light sheen that amps up the beauty of your room and makes it easy to clean. 
And we loved the thickness and the depth that this paint offers. So even with a single coat, your walls will get the protection they need and won't be damaged by sun rays. 
What Could've Been Better?
The area where the manufacturer needs to make an improvement is the packaging. The box in which the paint arrived was tapered around the corners, and we were worried if it was damaged. In case there's damage, make sure that you ask for a replacement. 
Pros
Versatile

Incredible paint quality

Easy to apply

Provides protection from external damage
Cons
Packaging needs to be improved
We have almost reached the end of our list, and next up, we have the KILZ TRIBUTE TRI INT GL MATU TB-71 TENDER SHOOTS for you. It has made it to our list because of the excellent coverage it provides and the durability it offers. Apart from that, it puts more things on the table. Keep reading to know about them.
Why Did We Like It?
It is available in multiple finishes and is 100% acrylic in nature. So, even if you are new to painting, you'll have no problem applying it as it is pretty smooth. This formula is great at providing a high-quality finish and coverage. And once you paint it, rest assured that it will last for a long time. 
On top of that, you do not have to restrict yourself to using it just on walls. Get as creative as you want to, and use it on wooden surfaces, drywall, plaster, and even masonry. It will deliver equally magnificent results on all of them. Once you spend money buying a can of this paint, you can put this to a different use. 
Additionally, you get this paint in more than 100 classic colors and colors that are in trend. So, whatever your likings are, everyone will get to choose one that they want for their room. And you can apply this both on interior and exterior walls. 
What Could've Been Better?
There's hardly any complaint that we have with how well this item performs. However, we were not impressed by their customer support team. We had some queries, and we wrote to them. But, unfortunately, it was weeks before they got back to us. 
Pros
Available in different shades

Does not smell

Can be used on various surfaces

Smooth application
Cons
Customer service needs to be more prompt
The next item on our list is the One Paint and Primer, which is well-loved by customers all across the globe. And with a water-based formula that ensures that application is as simple for hobbyists as for professionals, we are not surprised. You can use this paint to give your house a complete makeover.
Sale
Why Did We Like It?
For us, the highlight of the product is its efficiency. There is absolutely no requirement for any undercoats or primer as it is entirely self-sufficient. As you do not have to put multiple coats, you can save both time and money. The solution you get is incredibly thick and opaque, and only one coat is sufficient to get good coverage. 
On top of that, the item is very low on VOC. So, it hardly smells and is suitable to be used indoors. It is sustainable and safe for the environment too. So, whether you are a designer or a DIY hobbyist, you will like it equally well. 
Moreover, you do not have to worry about the paint getting stained anytime soon. It is well-pigmented and does a great job at resisting grime and dirt. This helps you wash the walls whenever you want without causing any damage to the color.
What Could've Been Better?
The only issue that we faced when using this product is a lack of proper user instruction. There was no detailed manual included in the package. We recommend that in such cases, you take the help of online tutorial videos. 
Pros
Thick and smooth paint

One coat provides excellent coverage

Easy to clean

Lasts for a long time
Cons
Absence of detailed user instruction
For our final entry, we have the Microblend 73240-1-White Interior Paint and Primer, which is well-known for its premium semi-gloss finish. This interior paint is suitable for all kinds of surfaces, be it walls, wooden furniture, or clay pots. The versatility it offers is nothing short of incredible.
Why Did We Like It?
All the finish that this item provides is on the glossy end. You will find flat, eggshell, and satin variations for this paint. It is also available in cans of different sizes. So, you can buy only as much as you need. However, if you are a hobbyist and want to give the fences a makeover with this, you can just buy a gallon of this paint. 
Also, the unique thing about Microblend is that none of the paints are premade. Only after you request for one, does their automated paint machine generate a fresh bucket of paint just for you. Thus, you would never have to worry about the stock running out as every can is customized according to the customer's needs. 
Moreover, its satin block and rust-resistant technology are nothing short of incredible. Once you put a layer of this paint on the walls, they will stay clean and trim for a long time without requiring much maintenance. 
What Could've Been Better?
All that said, we were not impressed with their customer care service and delivery. It took a long time before the company delivered our product. And when we reached out to them to complain, we got a response from them very late. 
Pros
Incredible finish

Can be used on different surfaces

Customizable

Cleaning is easy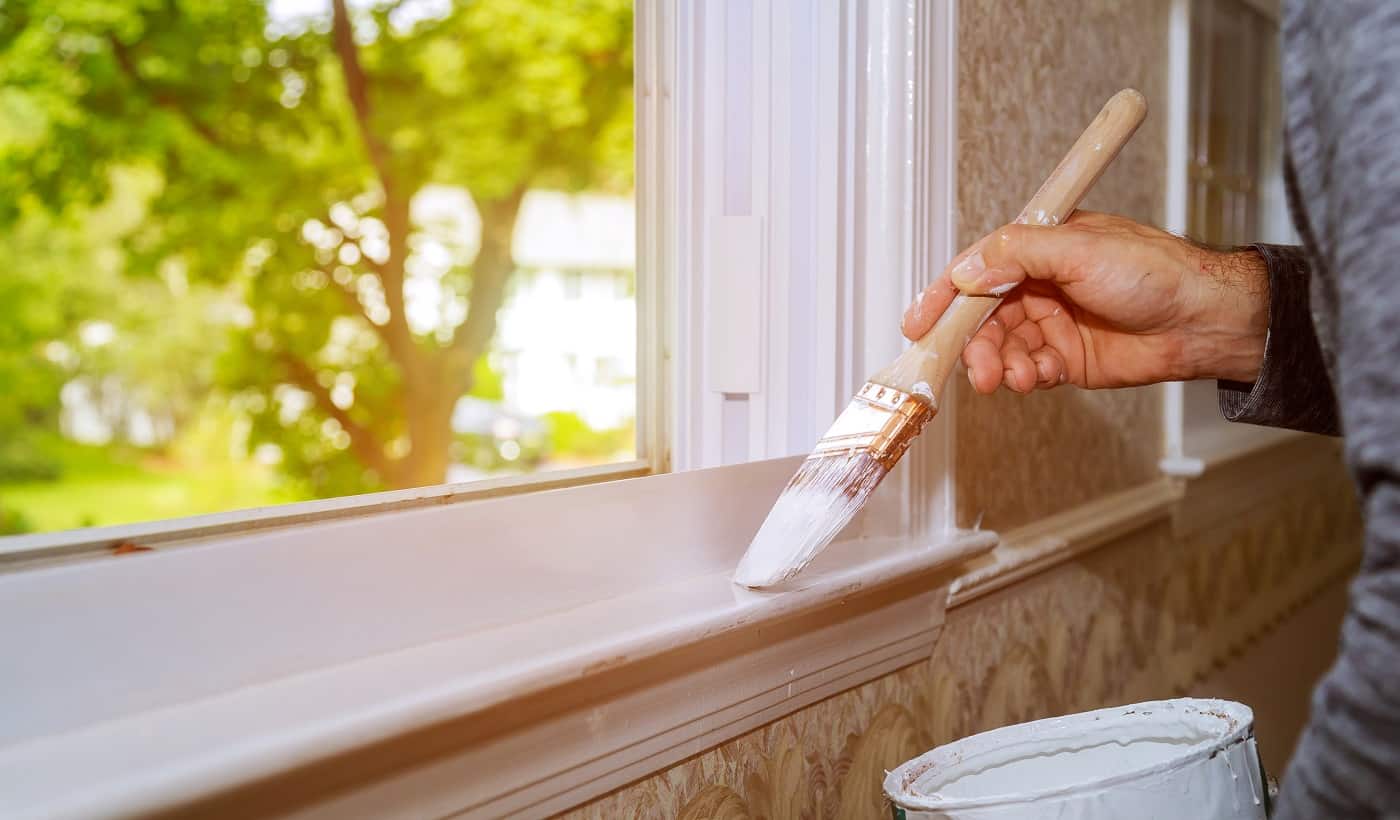 One Coat Paint and Primer Buyer's Guide
Now that we have discussed the top 6 one coat paint and primer in great depth, were you able to decide which one to buy? Well, we understand that it is not an easy task. Just knowing about the products is not enough to make a wise decision. To do that, you need to consider a few other factors. 
And in this section, we will discuss some of those factors to help you. Let's take a quick look!
Paint Coverage
If you have painted before, you would know that each variety has the capacity to cover a particular area. The amount of space a product can cover is usually mentioned in the package. Make sure that you read it well and identify if it will suit your purpose before deciding to buy it. 
The coverage mostly depends on the thickness of the paint. So you must pay special attention to understand if it can cover the space you plan on painting. Also, keep in mind that you might have to use more than one coat for some paints, which might lead to a decrease in the coverage. 
In that case, you will have to purchase more cans before starting with the project. In order to avoid any hiccups, it is best to read the labels carefully as you will find all the information there. If you face any difficulty understanding, just ask the seller. 
Color
Paint and primers are available in various colors, starting from earthy tones to vibrant shades. You might be tempted to buy the most refreshing color that you spot on the catalog. And you can go ahead with it if you are painting a new wall. However, if you are covering a stained or a damaged wall, you won't have so much freedom in choosing the color.
When covering a stain, you must remember that the coating color must be darker to hide the stain effectively. And for this purpose, you might even need to put on a coat or two. 
Type Of Finish
In the market, you will get mainly four different types of finish: semi-gloss, satin, eggshell, and matte. This is clearly a matter of preference about which one you want to opt for. But keep in mind, it is not just about the difference in appearance, but these paints have different properties too.
If you go for matte, it provides a shine-free and flat finish. This type is best when you need the most amount of coverage. Out of the four options that we have mentioned, this provides the highest coverage. So, when you have to fix a nail hole or an uneven surface, we suggest that you go for this variety.
Semi-gloss variants are best when you are putting them in areas that need protection from moisture and stain. This is helpful in preventing damage by moisture or mildew. Eggshell paints, on the other hand, are somewhere between gloss and matte finishes. They are highly durable and will last for a long time. 
And if you like to have a velvety satin texture on your walls, a satin finish is the best bet. It is smooth and pretty easy to clean. It does not hold stains easily, and a simple wipe with a damp cloth can remove all dirt from it. We recommend that you use it on interior surfaces. 
Depending on where you are using the paint, it is best to make the selection accordingly.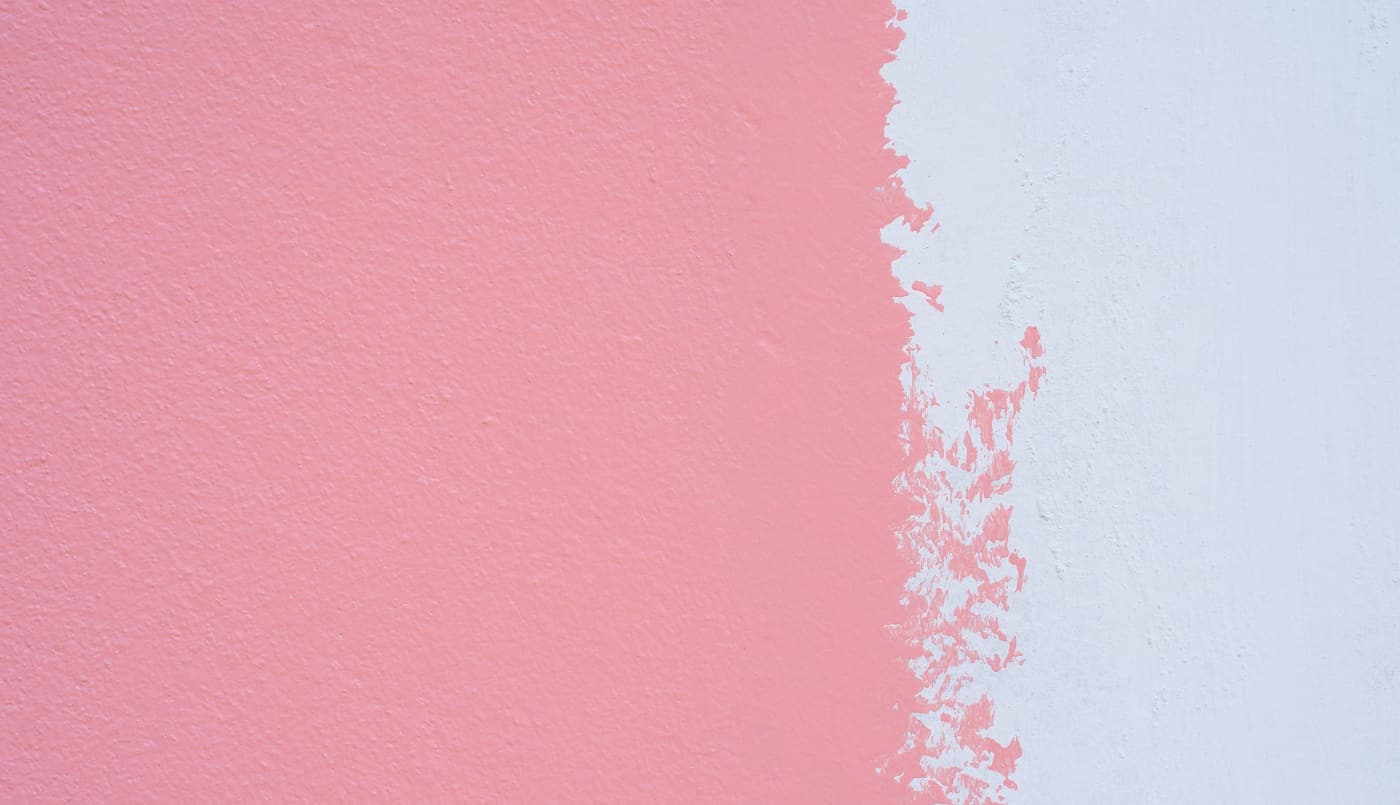 Verdict
That's all we have for you today, folks.
We surely did enjoy a lot while compiling all this information for you. We also hope you had a great time going through this comprehensive guide, and now you can make a wiser decision. 
But before we say goodbye, we would like to let you in on our favorites. Glidden Interior 396936 GLOIN30MB/01 Elephant Paint + Primer takes the award for being our favorite overall. And if you are on the lookout for an option that is cost-effective and also easy to wash, then the Prestige 30ABC-30Y-PARENT Interior Paint and Primer is an excellent bet. 
With that, it's a wrap. Don't forget to let us know about your favorites in the comments section below. Keep a watch on this space for more exciting reads. 
And until next time, fare thee well!
Related Articles
Alcohol Ink Art Tutorial [Alcohol Inks 101]
7 Best Latex Paint Remover [Reviewed]
9 Best HVLP Spray Gun [Review & Buyer's Guide]
7 Best Primers to Cover Dark Paint
7 Best Exterior Primer For Peeling Paint
9 Best Deck Stains Today [Reviews & Buyer's Guide]
6 Best Paint Primer For Rusted Metal
13 Best Automotive Paint Gun for Beginner
7 Best Paint Stripper For Metal [Tested]
9 Best Paint Brush For Polyurethane 
9 Best Pump Sprayers For Staining Fence
9 Best Concrete Stains to Consider
Learn How To Soften A Hard Paint Brush
5 Best Paints For Stucco Reviewed
11 Best Paint For Concrete Walls In Basement
9 Best Paint Brushes For Chalk Paint
13 Best Professional Airless Paint Sprayer
How To Paint Without Leaving Brush Strokes
How To Paint Aluminum [Step by Step]
10 Best Paint Primer For Drywall
How Long Should Primer Dry Before Painting
10 How to Remove Spray Paint from Concrete 
How To Remove Spray Paint From Plastic 
How Much Does It Cost To Paint A Car?
9 Best Paint Roller To Hide Paint Defects
7 Best Paint Brushes For Trim [Review & Buyer's Guide]
7 Best Primers To Cover Dark Paint
13 Best Professional Airless Paint Sprayer 
How Much Does A Maaco Paint Job Cost?
The 7 Best Paint Sprayers for Chalk Paint
13 Best Paint for Furniture | Reviews & Buyer's Guide
13 Best Air Compressors  | Buyer's Guide and Reviews
10 Highest CFM Air Compressors  
9 Best 6 Gallon Air Compressors for Your Home & Garage
13 Best Paints for Bathroom Ceilings  
13 Best Paint for Kitchen Cabinets This Year
2 Luminess Silk Reviews [All You Need to Know]
HVLP vs. LVLP [All You Need to Know & Winner]
Paint Sprayer Vs. Roller [All You Need to Know]
5 Best Sprayers For Plasti Dip
Learn How to Remove Paint From Brick
How Much Does It Cost To Bottom Paint A Boat?
How To Thin Latex Paint For A Wagner Spray Gun
How Much Does Benjamin Moore Paint Cost? [Guide]
7 Best Cold Galvanizing Paints
9 Best Paint Stripper For Metal 
7 Best Cold Galvanizing Paints
11 Best Paint Scrapers to Rock
How to Remove Spray Paint from Concrete
7 Best Primers For Covering Red Paint
11 Best Paint Roller To Hide Imperfections Tested
7 Best Primers For Covering Red Paint