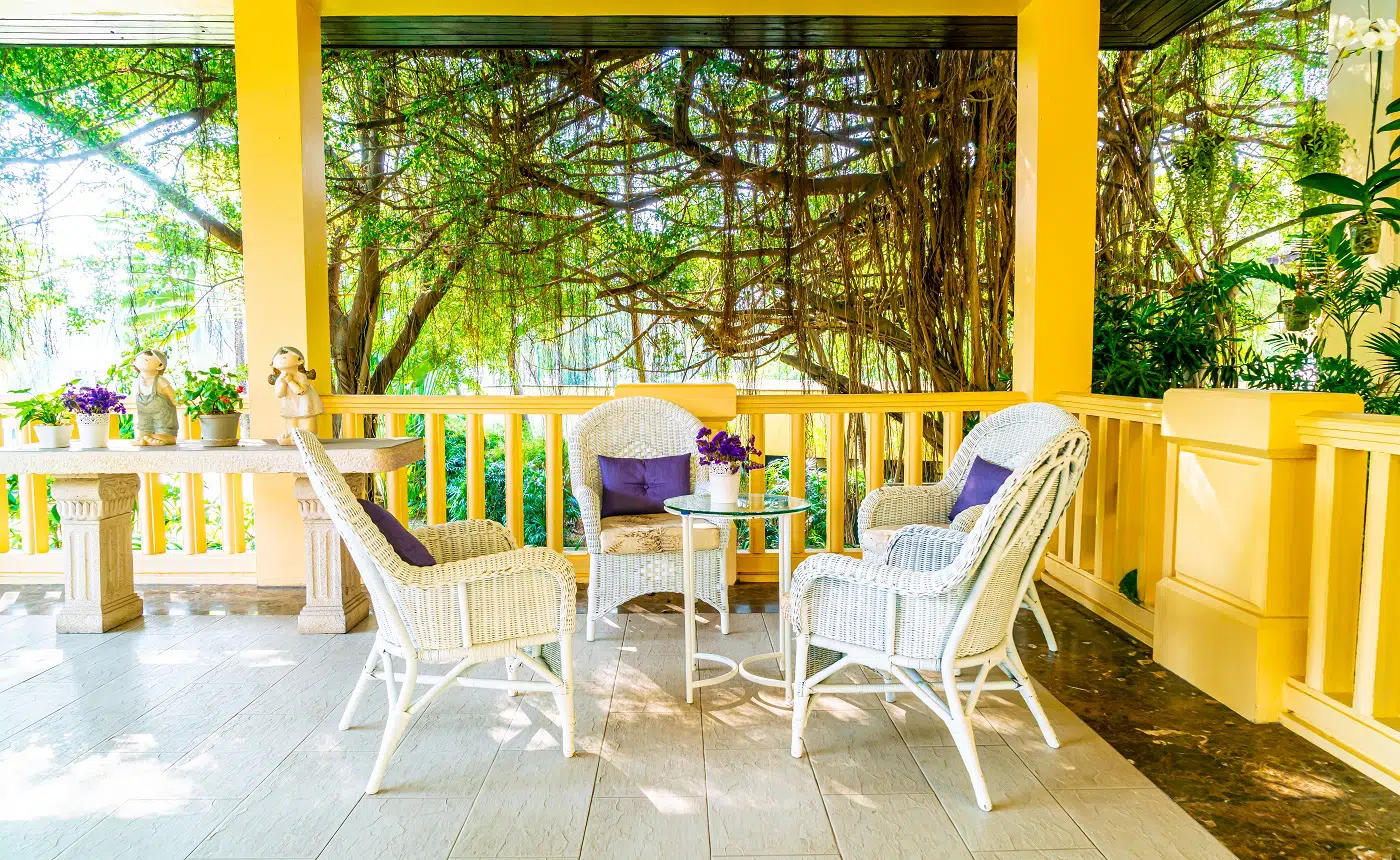 Are you looking to enhance your home's deck appeal? If your otherwise beautiful wooden deck is looking a little dull, there is a way to change that.
Cedar is one of the most common materials for making decks and furniture, but it can look dull or discolored over the years. A good coating with a stain can change the entire look and provide some much-needed shine and luster. 
We have recently renewed all our wooden furniture with stains, making them look brand new. In fact, we have already received a lot of compliments from our guests. 
That is when we decided to curate this guide with the top 9 stains for Cedar of 2022. Each of our recommendations comes with a list of pros and cons so that you can make an easy choice. 
So, without further ado, let's get into it! 
Best Stains For Cedar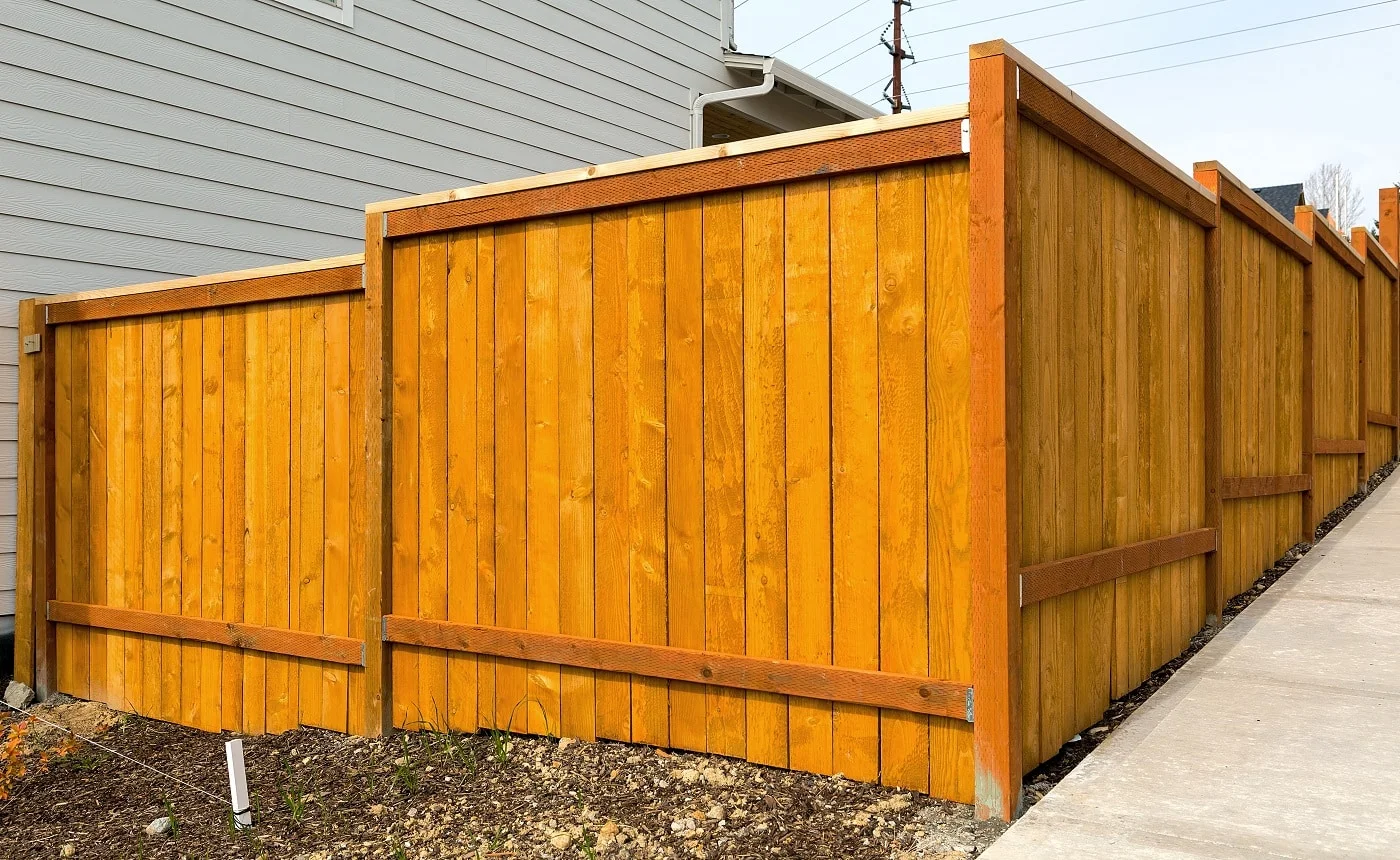 Whether you're looking for a clear finish or a color-enhancing stain, here's the list of the 8 best stains for cedar.
One of our top recommendations is the Ready Seal 512 Exterior Stain, which is known for its superior coverage and easy application process. If you are a newbie trying to work with stains, this is going to provide excellent results, and you should surely try it out.
Sale
Why Did We Like It?
The list of benefits is long, and we would like to begin with the fact that no primer is needed before applying this stain. Yes, you read it right, and now you would be saving so much time and effort, which would otherwise have been spent on applying the primer. 
Besides, it can be applied with various tools, including a roller, sprayer, or brush. The satin doesn't require any back brushing, and it will not runny marks or leave streaks on the furniture. 
Plus, there is no thinner needed, so you can start using it straight out of the pack. And owing to the no wet-line application, it can blend all by itself. No matter where you live, this stain can be applied in all weather conditions, which adds to its versatility.
Furthermore, the coating is very easy to maintain, and there is no need for reapplication. A single coat is enough without even sanding the surface. 
What Could've Been Better?
While it works very well, it's pretty transparent, so you may consider removing any mold or blemishes on the surface beforehand. Otherwise, they will be visible after staining the furniture and may not look good. Keep this in mind, and you should face no further problems. 
Pros
No primer required

Easy to maintain

Can be used in any weather condition

No thinner required
Cons
Molds or blemishes will be visible
Type: Oil-based | Base: Blend of tung oil and linseed oil | Finish: Semi-transparent | Coverage (sq. ft./gallon): 125-150 | Waterproof: Yes | UV Resistant: Yes | Color Options: 9
Up next is an eco-friendly option that is water-based and is known to dry quickly. The DEFY Extreme Wood Stain is made of the best quality resin and will ensure that your furniture looks new for a long time. It is easy to maintain, and you will not have to spend a lot of time doing it. 
Why Did We Like It?
The best part about this product is that it is equipped with zinc nano-particle technology, which acts as a sunscreen. There are zinc bits spread all across the stain, and that reflects UV rays preventing them from harming the surface. As a result, you will not see any form of discoloration or graying of the surface. 
Next, this option offers a matte and semi-transparent finish that looks great and will preserve the original look of the product. The natural matte finish will look great on patio furniture, fences, wooden decks, siding, and other outdoor wooden objects. 
Plus, it is very easy to maintain and does not involve any hidden costs. You will not need to strip or sand the surface after painting it with the stain. Just add a layer of wood brightener provided by the same company along with the stain, and it shall look clean for years. 
Also, it is VOC compliant, and you can use it in all states, including California. 
What Could've Been Better?
Please remember that this is a penetrating solution and will get into the top surface if you do not follow every instruction carefully. Read the back of the back well before going forward and painting, and that should give you great results. 
Pros
Known to be very durable

No need for stripping or sanding

100% VOC compliant

Resists darkening and fading
Cons
Penetrates into the surface
Type: Water-based | Base: Acrylic | Finish: Semi-transparent | Coverage (sq. ft./gallon): 100-150 | Waterproof: Yes | UV Resistant: Yes | Color Options: 7
If you wish to preserve the smooth wooden finish of the furniture or fences, then AMTELCO DIVISION OF GEMINI INDUSTRIE has something in store for you. The wood stain that this brand offers is known to provide smooth and even coverage wherever applied.
Why Did We Like It?
Do you have external surfaces in the house, which need to be refurbished or renewed? Then this stain will work wonders and will ensure that the entire surface is covered properly. You will love the smooth finish, and the color of cedarwood will be brightened along with it. 
Next, this item is pretty versatile when it comes to usage and can be used for a wide variety of purposes. From porch decking, shutters, and wood siding to shingles, fences, and fascia, to name a few. You can use it all around your house wherever needed to achieve smooth results. The company recommends that you should apply it on rough cedar to achieve the perfect look. 
Plus, no sanding is required after application, and that saves a lot of time and effort. Just apply one layer of this product, and your deck should look new. 
What Could've Been Better?
Before you begin using, please remember to check the color well and apply it on a small part if necessary to check. The color is slightly darker than the picture that is provided online, and it is best to check it for yourself. But generally, this should not be a huge problem as the difference is minimal. 
Pros
Protects from fungus and mildew

Prevents weathering and aging

Preserves the wooden color

Provides a smooth, even finish
Cons
Color does not match the picture
Type: Oil-based | Base: Linseed oil | Finish: Semi-transparent | Coverage (sq. ft./gallon): 150-200 | Waterproof: Yes | UV Resistant: Yes | Color Options: 6
If you're looking for a slow-drying wood stain for interior as well as exterior use, the Old Masters 11916 WIP Stain would work out excellently well. It can be controlled, and you can make easy adjustments before it dries. We were very happy with the finish and the excellent coverage that was provided.
Why Did We Like It?
First of all, this can be used on multiple kinds of surfaces that include bare and old wood, wood graining process, and finished wood. This can be applied on steel doors if needed over wood grains, and hence, you will mostly be able to use it for all types of projects. 
Next, this is very easy to apply, and you will be in control throughout. The stain is heavy and will not flow over unwanted areas. It also takes time to dry, and you can comfortably cover all the needed areas with it if you are working on small-scale projects. 
Moreover, this is used by professionals and homeowners who are enthusiastic about DIY projects.1 pail can cover 500 square feet with 1 gallon and should cover your entire project. Plus, it is very versatile and suitable for both interior and exterior surfaces. But if you are using it outdoors, use a clear protective finish on top to preserve the body. 
What Could've Been Better?
Since this product comes in small quantities, it works very well for home projects. But if you are professionally painting furniture of entire houses, then this might turn out to be a very expensive option. Keep the quantity that you require in mind before making a choice. 
Pros
Offers excellent color control

Easy to apply

For both interior and exterior use

Provides a protective color finish
Cons
Expensive for big projects
Type: Oil-based | Base: Tung oil | Finish: Semi-transparent | Coverage (sq. ft./gallon): N/A | Waterproof: Yes | UV Resistant: Yes | Color Options: 7
Are you a professional woodworker looking for a good-quality stain? Then the SamaN SAM-303 Wood Seal Stain will work out amazingly well, and it is well known to provide a hoard of benefits. We also found that the product is safe for use with low VOC content.
Why Did We Like It?
This is indeed one of the safest options to use, and it is best for those with pets and kids in the house. They might decide to come to the work area when the painting is on but rest assured that they would not be harmed. The formula has low VOC content and is completely odorless, providing no health risks to people. 
Next, this will help in multiple different activities at the same time. The formula acts as a sealant, as well as a stain and varnish. 
You do not have to apply multiple coats of different materials on the surface as this solution is enough. This saved us a lot of time, and we were able to get the work done within a day. 
Plus, the brand provides multiple color options other than cedar. If you have a different tone in mind, you can opt for one among the different options available. Just make sure that the chosen color is the closest to your furniture or deck surface. 
What Could've Been Better?
We found that its consistency was pretty thin, and you might have to apply more than one coat on the surface to get the right kind of finish. But again, this varies from surface to surface, and one coat may just be sufficient. Please check the texture after applying and then decide if a second coat is needed or not. 
Pros
Does not contain any odor

Can varnish, seal, and stain together

Sanding and stripping is not needed

One coat application
Type: Water-based | Base: Acrylic | Finish: Semi-transparent | Coverage (sq. ft./gallon): 150-200 | Waterproof: Yes | UV Resistant: Yes | Color Options: 24
Next in line, we have a product that promises to offer single-coat protection. The Olympic Stain 80110-1 Elite Woodland Oil Stain is an incredible option and comes with waterproofing technology to protect the wood. We were very satisfied with the look and the smoothness of the surface post-staining.
Why Did We Like It?
This product is specifically known to resist water and provides all-climate protection. One of the major problems that water causes is excessive warping and cracking of wood. But with its waterproofing technology, this stain will keep the wood safe from moisture-related damage. 
Additionally, it is equipped with UV ray-resisting and reflecting properties, which will prevent any form of discoloration caused by the sun. 
What's more, it offers one-coat protection, meaning you don't need to apply multiple coats to get the desired results. No sanding or stripping is needed post-application, and your deck or fence will look good as new. 
Plus, the brand has gone the extra way to provide stir sticks along with this pack. Mix the solution well with the stick before applying it to ensure consistency in texture, and you will be good to go.
What Could've Been Better?
Much like the Thompson Waterseal TH.042851, it may add a slight tinge to the surface. While this might not be a drawback for all, it surely is a problem for many whose deck's color may not match the color of the stain. 
Pros
Resists peeling and scratching

Contains urethane to prevent peeling

Prevents wood from cracking

Offers all-climate protection
Type: Oil-based | Base: Linseed oil | Finish: Semi-solid | Coverage (sq. ft./gallon): 250-350 | Waterproof: Yes | UV Resistant: Yes | Color Options: 5
Now that we are nearing the end of this list, it is time to introduce the SEAL-ONCE Nano+Poly Ready Mix. It is perfect for high-traffic areas, and we have applied it on our front porch. It is very easy to clean marks off the surface, and fluids would not penetrate into the wood if dropped mistakenly. 
Why Did We Like It?
This is a water-based solution that is known to be durable and does not pose any harm to pets and kids. It is non-toxic in nature, and you can apply it safely even when the kids are in the house. 
Adding on, this item will protect your wooden surfaces from water damage of all kinds, including molding and decay of wood. Cupping and warping are 2 other problems that occur when water comes in contact with wood, but this one adds a protective layer on top. 
Plus, this item is known for its durability and is made of polyurethane combined with nanotechnology. The brand says that it will last for 10 years straight without having to add any more layers to it. Also, you can apply it on all exterior surfaces, including wooden walkways and decks.
What Could've Been Better?
We noticed that after application on cedar, the surface turned orangish, which should not have happened. Then we read a number of customer reviews, and we found that this is a common complaint. Hence, make a note of this carefully before purchasing and see if you want the tint.
Pros
Protects high-traffic areas

Provides a durable coating

Preserves the natural color of the wood

Allows wood age naturally
Type: Water-based | Base: Polyurethane | Finish: Semi-transparent | Coverage (sq. ft./gallon): 250-300 | Waterproof: Yes | UV Resistant: Yes | Color Options: 11
If you are looking for a premium quality option that is easy to apply, then the General Finishes Exterior Wood Stain is the choice to make. It is designed especially for outdoor projects and will work on doors, furniture, and fences outside the house.
Why Did We Like It?
This unit works for all weather conditions, and you can apply it regardless of the kind of climate. It is equipped with UV absorbers, which will keep the surface safe and protected from harmful UV rays. This also works in reducing mildew and mold growth and will not allow the wood to change colors over time due to sun exposure. 
Next, this solution can be applied in different ways with the help of a sprayer, brush, or roller. You can use whatever you have in your house, or purchase one of the above based on the texture that you want. 
Moreover, it provides incredible coverage, and you will not need to apply a second coat. One coat shall do the job and may make the surface slightly darker. But that looks good and adds to the wooden texture. 
What Could've Been Better?
While this comes packed with a number of features, remember that this is an expensive option. If you are willing to spend a few bucks more, then we would surely recommend this, but it might have you going beyond your budget. 
Pros
Premium quality wood stain

Slows down mildew and mold growth

Can be applied in various ways

Provides a darker coverage
Type: Water-based | Base: Acrylic and urethane blend | Finish: Semi-transparent | Coverage (sq. ft./gallon): 150-200 | Waterproof: Yes | UV Resistant: Yes | Color Options: 6
Best Cedar Stains Comparison Table
Buying Guide For The Best Cedar Stains
The different strains, which are listed above have different properties, as you already know now. So, choosing can still be a little difficult, and hence we have come up with a buyer's guide. Here, we will mention all the factors that need to be remembered while making a choice. So, read on carefully, and you will not go wrong while picking. 
Location
The first question to ask yourself is about the location or furniture that needs to be painted. Some will work well in high-traffic areas, while others might not be able to sustain constant traffic. There are specific options designed to absorb or reflect UV rays, while some work well in preventing water damage. 
If you have a specific weather condition, see if the formula is designed to work with it. While most options can be used in full sunlight and rain, it is better to check the pack and description before proceeding. 
Color Tint
We noticed that some products offered a transparent finish while others will offer a semi-transparent finish with a slight tinge. You can opt for either one of them based on your needs. If there are stains on the surface, then a tinted one might work better in hiding it.
Also, if the color of the wood has become lighter over time, then a tinted polish can add color to it. However, if you do not want any form of color, then it is best to opt for one, which is absolutely transparent. 
Also, some options have a specific tint that we have mentioned in our review. The back of this pack may not reveal that but pay attention to its color tinge and see if it will fit the shade of cedar that you have.
Molds And Mildew
Molds grow on wooden surfaces if they are exposed to moisture and humid temperatures for a long. Now before painting, you will have to make sure that all kinds of mold growth are removed from the top. This is especially needed if you are using a transparent polish as otherwise they will be visible. 
Once the stain is applied, you will not be able to remove molds without tampering with the surface. Hence do it before, and the surface shall stay protected for years to come. 
Water V/s Oil Based
Stains are generally available in 2 forms, they can be water-based or oil-based. Now, both have their set of advantages and disadvantages. Some items might require oil-based paint for better longevity and water resistance. While others might benefit from a water-based formula that will provide the much-needed luster and are generally non-toxic. 
Stains For Cedar FAQ's
What type of stain should I use for cedar?
Cedar is a softwood that is naturally resistant to rot and decay, so it is best to use a semi-transparent or transparent stain that will allow the wood grain to show through while providing some protection against weathering.
How do I prepare cedar for staining?
Cedar should be cleaned and sanded before staining. Use a wood cleaner to remove any dirt or grime, then sand the surface with a fine-grit sandpaper to smooth out any rough spots.
How many coats of stain should I apply to cedar?
This will depend on the product and the level of protection you desire, but generally, two coats of stain are recommended for cedar. Be sure to follow the manufacturer's instructions for application and drying time.
Can I apply stain to cedar that has already been painted or stained?
Stain will not adhere well to a surface that has been painted or stained, so it is best to remove the previous finish before applying a new coat of stain.
How often should I reapply stain to cedar?
The frequency of reapplication will depend on the climate and level of exposure to the elements, but it is generally recommended to reapply stain every 2-3 years to maintain protection and the desired appearance.
What is the difference between oil-based and water-based stains for cedar?
Oil-based stains are more durable and provide better protection against weathering, but they require more time to dry and produce more fumes during application. Water-based stains dry faster and produce fewer fumes, but they are less durable and may not provide as much protection against weathering.
Can I use a sealer instead of a stain on cedar?
A sealer can be used on cedar to provide protection against weathering, but it will not enhance the wood's natural beauty or color like a stain would.
What colors are available for cedar stain?
There are many different colors available for cedar stain, ranging from clear or natural finishes to darker shades like redwood or mahogany. Be sure to choose a color that complements the natural beauty of cedar.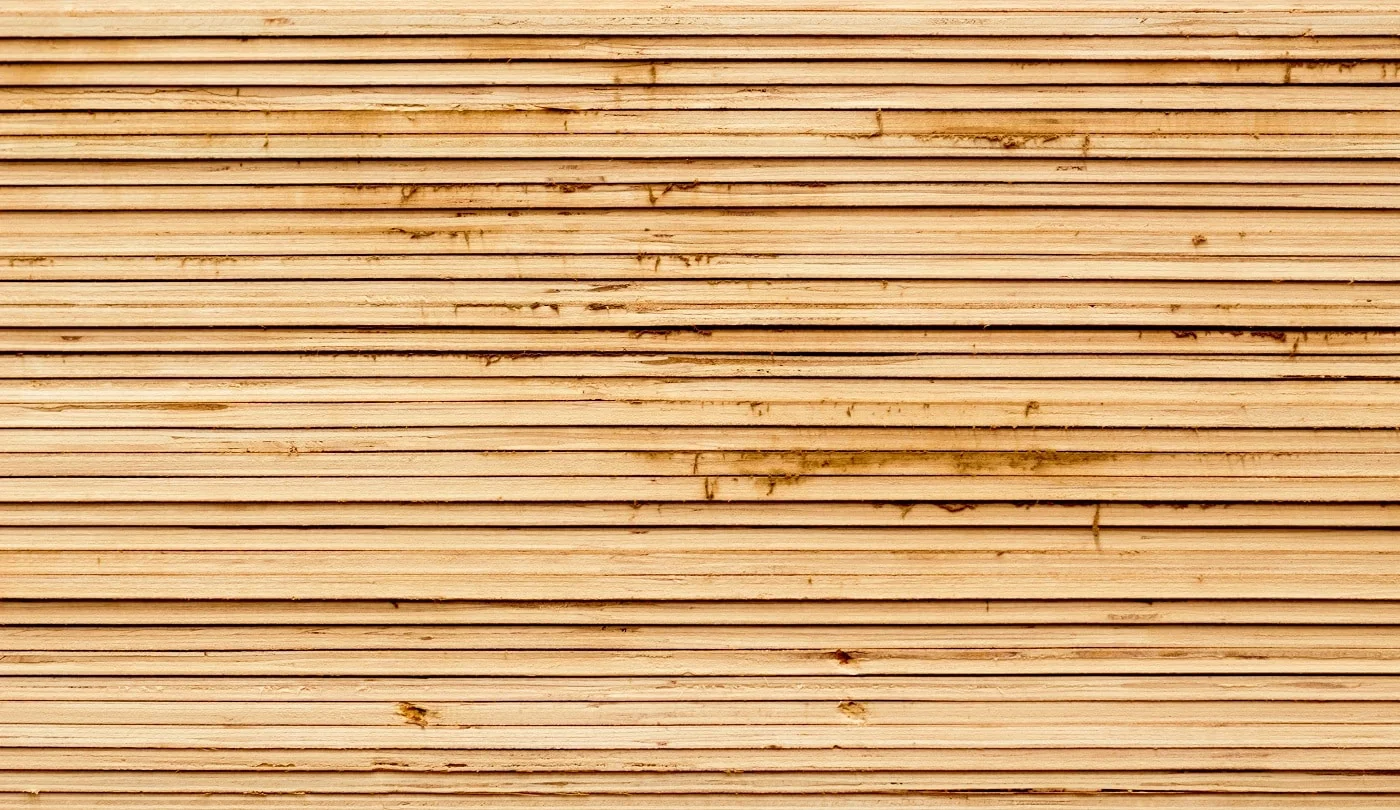 Conclusion
Some stains will always work better than others for specific surfaces, so make sure you know the surface to be stained. Otherwise, you might end up making an expensive mistake, and you could also have to redo the surface with another stain. 
Having said that, let us tell you about our top picks before ending this guide. 
The Ready Seal 512 Exterior Stain provides superior coverage and is our favorite. But if you are specifically looking to prevent water damage, then the Thompsons Waterseal TH.042851 is a great option. And if you are in search of an eco-friendly product, then DEFY Extreme Wood Stain will be a good choice.
Let us know your choice in the comment section below. Until next time! 
Related Articles
Alcohol Ink Art Tutorial [Alcohol Inks 101]
7 Best Latex Paint Remover [Reviewed]
9 Best HVLP Spray Gun [Review & Buyer's Guide]
6 Best One Coat Paint and Primer
7 Best Exterior Primer For Peeling Paint
9 Best Deck Stains Today [Reviews & Buyer's Guide]
6 Best Paint Primer For Rusted Metal
9 Best Pump Sprayers For Staining Fence
9 Best Concrete Stains to Consider
Learn How To Soften A Hard Paint Brush
5 Best Paints For Stucco Reviewed
11 Best Paint For Concrete Walls In Basement
9 Best Paint Brushes For Chalk Paint
13 Best Paint for Furniture | Reviews & Buyer's Guide
10 Highest CFM Air Compressors  
9 Best 6 Gallon Air Compressors for Your Home & Garage
13 Best Paints for Bathroom Ceilings  
13 Best Paint for Kitchen Cabinets This Year
2 Luminess Silk Reviews [All You Need to Know]
HVLP vs. LVLP [All You Need to Know & Winner]
5 Best Sprayers For Plasti Dip
How Much Does It Cost To Bottom Paint A Boat?
How To Thin Latex Paint For A Wagner Spray Gun
How Much Does Benjamin Moore Paint Cost? [Guide]
9 Best Paint Stripper For Metal 
7 Best Cold Galvanizing Paints
11 Best Paint Scrapers to Rock
How to Remove Spray Paint from Concrete
11 Best Paint Roller To Hide Imperfections Tested