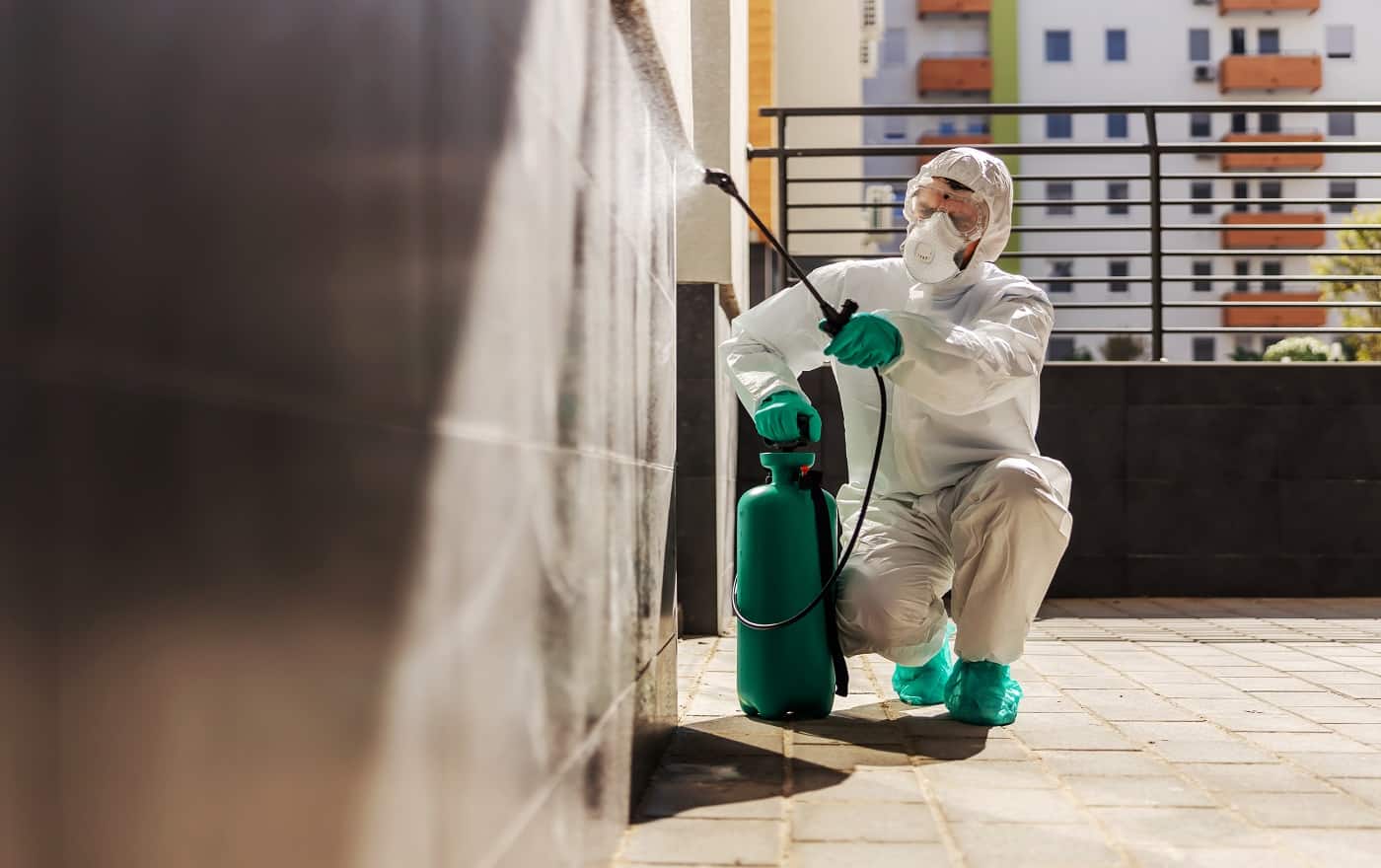 A well-maintained fence helps enhance the look of your home landscape. After all, it's the first thing that visitors tend to notice!
Thus, maintaining a fence properly is essential, which is why you need an effective pump sprayer for staining the fence. It will prevent any splitting, limit the damage due to exposure to UV rays, and most importantly, will increase its lifespan. 
But choosing a pump-sprayer is difficult when you have hundreds of options with different features. Hence, we have tried to ease the process for you by compiling this comprehensive list of the 9 best options to consider. 
So, without further ado, let's dive in!
Best Pump Sprayers For Staining Fence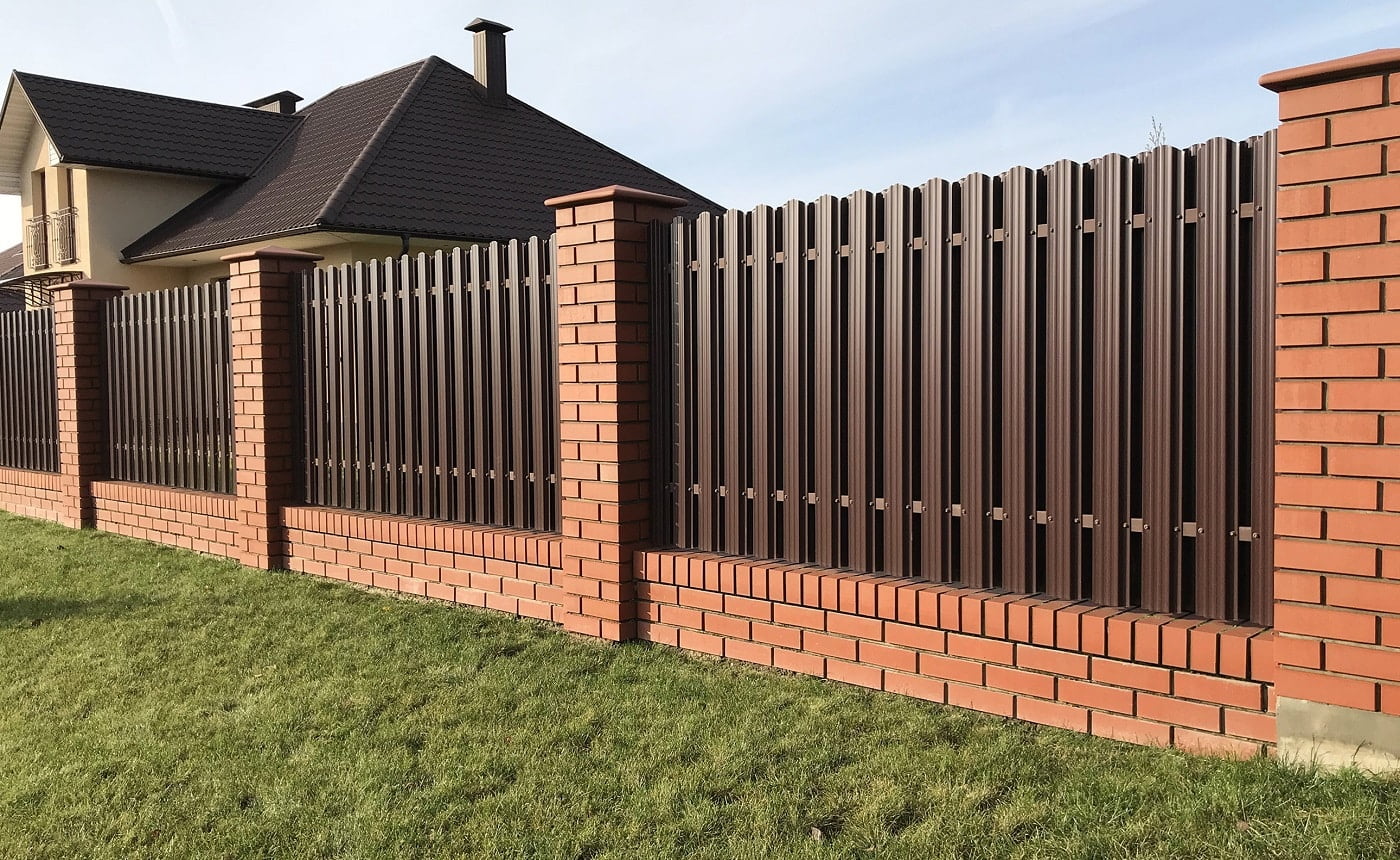 Spray staining your fence is most comfortable with this product from Deck & Home. Besides, it has a variety of other applications, such as detailing your car, controlling insects, and killing weeds. This product comes with a number of highly beneficial features that make it one of the best products you'll ever find out there.
Why Did We Like It?
First of all, this sprayer consists of an efficient lockable shut-off feature that lets you spray the chemicals continuously yet comfortably. Plus, the convenient grip on the shut-off helps prevent the fatigue felt as a result of working with it for a long time
The sprayer is also powered by a high-performing pump that requires 25% less pumping action than leading products in the market. And it comes with 4 different nozzles that make it more versatile. Among these, one nozzle is poly adjustable, 2 are flat fan nozzles, and the fourth one is a foaming nozzle. 
Furthermore, there are seals and gaskets from Viton fitted on many parts of the pump. These offer effective resistance against harsh chemicals, such as bleach. Lastly, the funnel top of the product will never cause any spills, thanks to its efficient design.
What Could've Been Better?
If you order this product online, make sure you check whether it has all the parts included. Sometimes one or more parts may be missing, which means the sprayer can't be used. For instance, we found that the rubber ring on the pump was missing, so we had to report the issue immediately, requesting the missing part. 
Pros
Enables continuous spraying

Provides ultimate comfort

Seals provide resistance from chemicals

Highly versatile
Cons
One or more parts may be missing
Next up, we've selected this pump sprayer from VIVOSUN, which makes spraying fun and easy. It delivers just the performance you desire, thanks to its set of amazing features. Note that this sprayer consists of a pump of 2 gallons and comes with a beneficial 1-year warranty.
Sale
Why Did We Like It?
What we liked the most about this product was its 56.5cm long watering wand. It provides a greater reach, so you can reach inaccessible places very easily. Plus, a strong and durable shoulder strap provides great convenience during staining sessions. 
Additionally, the spray bottle is translucent and has a calibration scale on it, which lets you check the fluid level and be alerted about when to refill. Also, the large mouth and funnel makes filling it quite easy and ensures that it's never messy. All you need to do is unscrew the cap, fill it and close it tightly.
Furthermore, the powerful pump of this sprayer lets you stain fences much faster than other average products. Operating it is also a breeze as you just need to pump up the pressure.
What Could've Been Better?
Packaging is the only issue that you might face with this product. Especially, the box in which the sprayer arrives is often weak and may be torn in several places during delivery. Also, the spray handle may leak sometimes, which can be managed by reducing the amount of water in the bottle. 
Pros
Provides greater reach

Lets you check the fluid level easily

Filling it up is easy and never messy

Operating the pump is a breeze
This Chapin International sprayer is among the toughest products available out there. It is suitable for both domestic and professional purposes and also delivers a top-notch performance. As such, you can be sure that the fence will be stained flawlessly. Note that this product comes with a spray bottle of 3.5-gallons and weighs 10.9 lbs.
Sale
Why Did We Like It?
If you are looking for a product with a spray-bottle of large capacity, this will be a great choice for you. Its 3.5-gallon capacity ensures that you are able to paint large fences at once.
Plus, the bottle is made from strong steel lined with protective tri-poxy coating to provide protection against denting, rust or corrosion. And its fan-tip nozzle facilitates uniform coverage each time, ensuring that your fence is entirely protected. 
Moreover, the hose of this sprayer is threaded with strong fittings and consists of Viton seals which enhance its durability further. What's more, the tri-lock feature of the bottle cap locks firmly and hence rules out any chance of dripping. 
And that's not all. The gaskets and seals provided with the product are resistant to a variety of chemicals, which adds to the durability and efficiency of the product.
What Could've Been Better?
This sprayer is much more expensive than other products, so it may not be the ideal choice if you have a tight budget. That said, the price is justified to some extent since it comes with a really powerful pump that can get the job done for larger projects within minutes. 
Pros
Lets you paint large fences at once

Facilitates uniform coverage

Strong fittings enhance durability

Seals and gaskets are resistant to chemicals
Cons
More expensive than other products
This sturdy all-purpose sprayer from TABOR TOOLS is ideal for staining your fences evenly and gives you great control over the job. It can be used to spray water and pest control chemicals as required and comes with a 1.3-gallon spray bottle, and a convenient 16.5-inch long spraying wand.
Why Did We Like It?
This product includes a 50-inch long hose with an adjustable nozzle that makes the work super easy and comfortable. When used along with the hose, the 16.5-inch long spraying wand provides a much greater reach than ordinary products. The nozzle helps you to adjust the spray as per your needs for an optimal application. 
Further, the trigger handle of the sprayer has a comfortable grip with a shut-off valve that lets you rest your hand while maintaining the flow. And the funnel top of the spray bottle allows for easy and mess-free filling. 
Additionally, the polyethylene material of the bottle provides great durability, and its translucent nature makes it easy to view liquid levels. Lastly, the secured o-rings, spray filter, and seals on the bottle ensure that there is no clogging.
What Could've Been Better?
The warranty that comes along with this product is not very useful, as you can seldom elicit a response from the manufacturer. And if you are lucky enough to get a response and can request a replacement, they might not revert back anytime soon. 
Pros
Makes spraying easy and comfortable

Nozzle helps adjust the spray

Allows for mess-free and easy filling

Prevents any clogging
Cons
Inefficient customer service
Sprayers from Chapin are designed to provide maximum satisfaction to the users. And this product from the brand perfectly lives up to that reputation, thanks to its high-quality build and convenient features. It can be used along with most deck cleaners, transparent stains, and sealers. Note that this product consists of a 2-gallon spray tank and weighs 6 lbs.
Why Did We Like It?
The most noteworthy feature of this pump sprayer is its three efficient fan nozzles. These nozzles let you adjust the spray pattern to coarse, fine, or medium as per your needs. Thus, you get the spray pattern suitable for each task and can complete it flawlessly. 
Another great feature is the reinforced 60-inch long hose which renders a very long-lasting service and provides maximum reach. Plus, the strong seals from Viton enhance the durability of the product further. And the curved sprayer wand is designed to spray on hard-to-reach areas easily. 
Moreover, the funnel top of the spray tank is 3-inch wide, which makes cleaning and filling hassle-free. Finally, the ergonomic handle lets you spray comfortably since it reduces hand fatigue arising due to continuous spray sessions.
What Could've Been Better?
We found that the shut-off valve with the wand didn't work properly at times. As such, it didn't lock in place during spraying, so we had to adjust it each time. That said, the manufacturers offer prompt customer service and would repair the fault free of cost if the issue is reported within the warranty period. 
Pros
Lets you adjust the spray pattern

Hose is durable and provides maximum reach

Viton seals enhance durability

Cleaning and filling is hassle-free
Cons
Shut-off valve may not work properly
The next pump-sprayer that we have for you is this premium quality product from D.B. Smith. You can use it with the toughest of chemicals, thanks to its superior-grade durable features. Note that this product comes with a 36-inch long hose and a 15-inch long spraying wand. Now, let's move on and find out about all that it offers.
Why Did We Like It?
To begin with, we found the poly nozzle of this sprayer to be very efficient for handling all spraying tasks. That's because it is made of high-quality material that is perfectly non-corrosive. Also, it lets you adjust the intensity of the spray according to your needs. 
What's more, there is a 36-inch reinforced hose with a shut-off feature for making long spray sessions smoother. Plus, a comfortable grip is also provided on the hose, which reduces the hand fatigue. 
Moreover, the gaskets and seals from Viton fitted on many parts of the sprayer make it perfect for use with caustic chemicals such as bleach. 
Lastly, it can be assembled in just one step and is very easy to use. You just need to fill, exert pressure and then spray the solution on the fences.
What Could've Been Better?
If you order the product online, it may sometimes arrive without the drilled hole for receiving the sprayer. This hole is required for attaching the sprayer connector. It also might be that the hole is drilled on the wrong side. Either way, the sprayer is unfit for use, and you should immediately ask for a replacement that has the hold drilled correctly. 
Pros
Nozzle can handle all spraying tasks

Makes spray sessions smoother

Comfort grip reduces hand fatigue

Can be used with caustic chemicals
Cons
No drilled hole for attaching connector
Powered by a lithium-ion battery, this Scott pump sprayer can be used with a variety of water-soluble chemicals. It uses advanced technology to deliver a perfect performance each time and comes with a range of beneficial features. Note that this product comes with a 21-inch poly wand and weighs 4.7 lbs.
Why Did We Like It?
We found the 3-in-1 nozzle of this product to be the most efficient among all its features. This nozzle is equipped with three different spray settings which include cone spray, fan spray, and stream spray. 
Each of these settings can be used for spraying on a different surface, and for staining fences, it will be best to use the fan spray. Plus, you don't need any additional tools for spraying when you have this product at home. 
Furthermore, a safety valve is also found on the sprayer, which relieves the extra pressure before the pump is removed. This prevents any chemical from being sprayed accidentally. Lastly, the lithium-ion battery is rechargeable and can spray up to 12 tankfuls of solution with one charge.
What Could've Been Better?
In case you report any issue with the product or request a replacement for any part, the response might not be immediate. In fact, it can take several months for the manufacturer to get back to you with the solution. This is a disadvantage and may discourage customers to go for such a product. 
Pros
Lets you adjust spray patterns

Safety valve relieves extra pressure

Can spray 12 tankfuls of solution with one charge

No additional tools needed for spraying
Cons
Customer service not prompt
Our next pick for you is this super-efficient pump-sprayer from ITISLL that lets you complete large projects with minimum fatigue. It is designed keeping in mind the convenience of the user and also includes an useful 1-year warranty. Note that this product weighing 3.49 lbs. comes with a 19-inch spraying wand and a 50-inch hose.
Why Did We Like It?
Straight off the bat, we were impressed by the heavy-duty brass nozzle of this sprayer. It could be adjusted to spray any solution with different intensities, such as a fine mist or a direct injection. 
Plus, the 50-inch hose along with the 19-inch extended spray wand helped spray over longer distances or on inaccessible places. 
Moreover, the professional-grade PE material of this sprayer makes the tank transparent and highly durable. Hence, you can clearly view the level of liquid in it, and also assured of getting a long-lasting service. 
In addition to this, there are anti-clogging filters and wear-resistant seals that also keep the product functioning effectively. 
Finally, an instruction manual included with the product, has all the steps for proper assembly explained in sufficient detail. It also has several tips and precautions for usage. This makes the assembly quicker and easier and also enables convenient use of the product. 
What Could've Been Better?
Filling up this sprayer takes longer than other products since its mouth is narrower. As such, cleaning it up thoroughly is also more difficult and time-consuming. This is a disadvantage compared to many other products which have wider funnel mouths. 
Pros
Can spray a solution with different intensities

Can spray over longer distances

Highly durable

Liquid level can be viewed easily
Cons
Takes longer to fill up and clean
We have also selected this commercial-quality product from SOLO, which comes with an improved and more convenient design. It facilitates a highly efficient spraying action and can be used with a variety of chemicals. Note that this product comes with a 20-inch spray wand and a 4-feet spray hose.
Sale
Why Did We Like It?
The feature that caught our attention was the 4.25-inch wide opening of the sprayer tank. Very few products come with such a wide opening, and it makes filling up the tank almost effortless. Plus, you can clean up the entire tank very easily after each use. 
In addition to this, the 28-inch long sturdy spray wand gives an extended reach with every use. And a commercial-grade shut-off valve, having a lock-on and lock-off function reduces hand fatigue. 
What's more, it consists of interchangeable nozzles, which let you carry out multiple spraying tasks. And high-quality seals that are chemical-resistant provide great durability to the product. Lastly, the ergonomic pump handle makes both pumping and carrying the product very easy.
What Could've Been Better?
The nylon strap fixed on the sprayer may snap or tear in some portions. That's because it is built with weaker nylon material that is not very long-lasting. So, it will be better to use the pump-handle instead of carrying the product using the strap. 
Pros
Makes filling up the tank effortless

Gives an extended reach

Lets you carry out multiple spraying tasks

Pump handle makes it easy to carry
Cons
Nylon strap is weak and less durable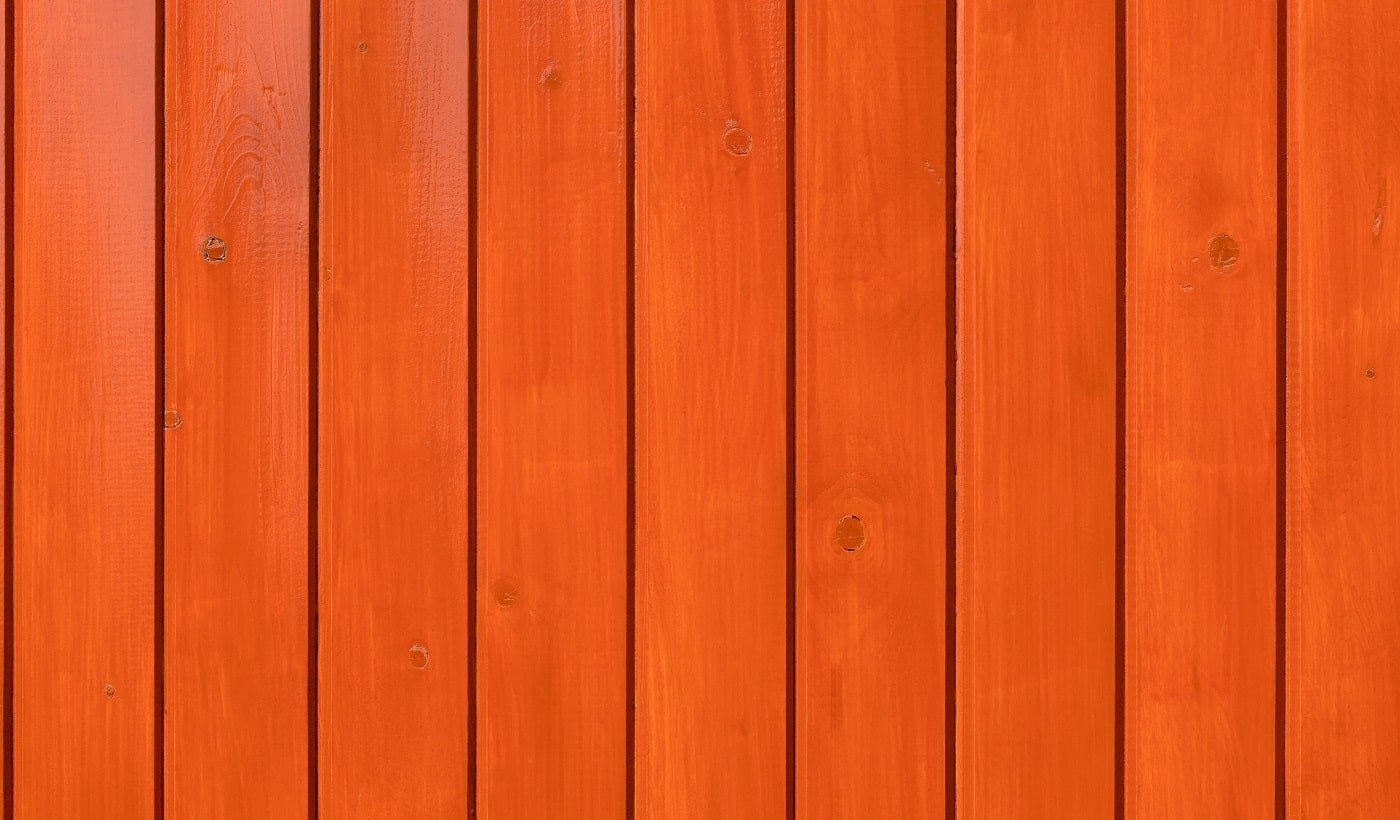 Fence Staining Pump Sprayers Buyer's Guide 
Before proceeding to buy a pump-sprayer, you need to consider a few key features that are characteristic to the product. Plus, you must also take into account your needs and preferences, as not all products shall have suitable features. So, let's look at two important points that you need to keep in mind. 
Tank Capacity
This is a very important factor to consider while you are buying pump-sprayers. That's because a smaller tank capacity would mean you will have to refill it more frequently while handling large projects.
 This can seem irritating and consumes much of your valuable time. So, do consider whether the fence you need to stain is large, and choose a product accordingly. 
Nozzle
Do remember to check the nozzle system of any particular product before making a choice. That's because there are products with single as well as multiple nozzles, and your purpose will determine which type is suitable for you. Note that we've included products with different nozzle systems in our list, so you have a range of options to choose from.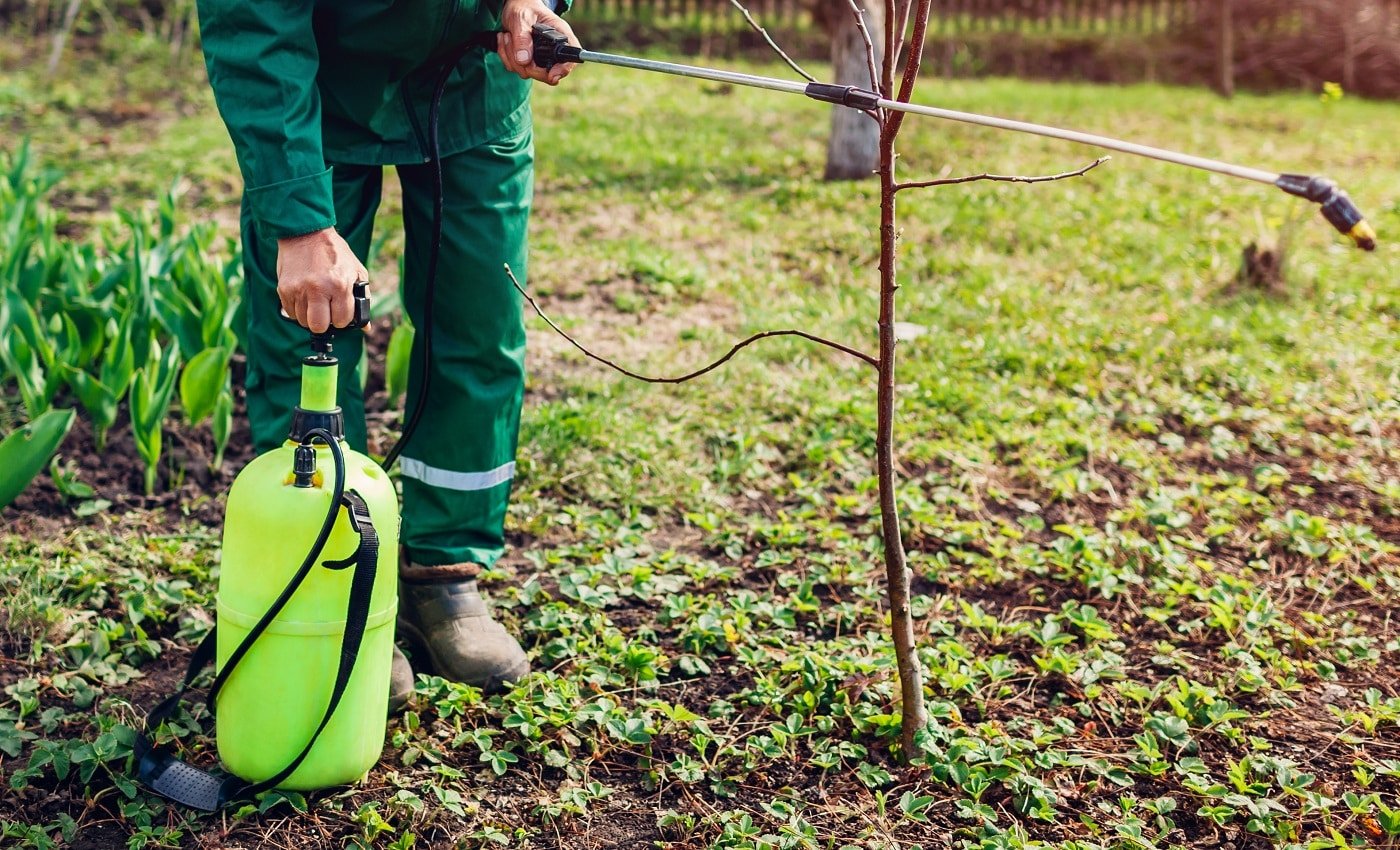 Verdict
So, here was our guide on the best pump-sprayers for staining fences. 
We hope it will be easier for you to make a choice now. But before we sign off, let us take you through our favorites from the list. 
The VIVOSUN 2.0 Pump Sprayer will be a great option to go for if you are looking for a high-performing product that is also priced reasonably. However, if you have a much larger fence to maintain and need a greater tank capacity, then the Chapin International 1949 sprayer will be the best choice. 
That's all the time we had for you today. Till next time, take care!
Related Articles
5 Best Sprayers For Plasti Dip
9 Best Concrete Stains to Consider
Learn How To Soften A Hard Paint Brush
5 Best Paints For Stucco Reviewed
11 Best Paint For Concrete Walls In Basement
9 Best Paint Brushes For Chalk Paint
13 Best Professional Airless Paint Sprayer
How To Paint Without Leaving Brush Strokes
How To Paint Aluminum [Step by Step]
10 Best Paint Primer For Drywall
How Long Should Primer Dry Before Painting
10 How to Remove Spray Paint from Concrete 
How To Remove Spray Paint From Plastic 
How Much Does It Cost To Paint A Car?
9 Best Paint Roller To Hide Paint Defects
7 Best Paint Brushes For Trim [Review & Buyer's Guide]
7 Best Primers To Cover Dark Paint
13 Best Professional Airless Paint Sprayer 
How Much Does A Maaco Paint Job Cost?
The 7 Best Paint Sprayers for Chalk Paint
13 Best Paint for Furniture | Reviews & Buyer's Guide
13 Best Air Compressors  | Buyer's Guide and Reviews
10 Highest CFM Air Compressors  
9 Best 6 Gallon Air Compressors for Your Home & Garage
13 Best Paints for Bathroom Ceilings  
13 Best Paint for Kitchen Cabinets This Year
2 Luminess Silk Reviews [All You Need to Know]
HVLP vs. LVLP [All You Need to Know & Winner]
Paint Sprayer Vs. Roller [All You Need to Know]
How Much Does It Cost To Bottom Paint A Boat?
How To Thin Latex Paint For A Wagner Spray Gun
How Much Does Benjamin Moore Paint Cost? [Guide]
Alcohol Ink Art Tutorial [Alcohol Inks 101]
7 Best Latex Paint Remover [Reviewed]
9 Best HVLP Spray Gun [Review & Buyer's Guide]
6 Best One Coat Paint and Primer
7 Best Primers to Cover Dark Paint
7 Best Exterior Primer For Peeling Paint
9 Best Deck Stains Today [Reviews & Buyer's Guide]
6 Best Paint Primer For Rusted Metal
13 Best Automotive Paint Gun for Beginner
37 Awesome and Cheap DIY Pallet Fence Ideas to Realize Swiftly
7 Best Paint Stripper For Metal [Tested]
9 Best Paint Brush For Polyurethane 
9 Best Paint Stripper For Metal 
7 Best Cold Galvanizing Paints
11 Best Paint Scrapers to Rock
How to Remove Spray Paint from Concrete
7 Best Primers For Covering Red Paint
11 Best Paint Roller To Hide Imperfections Tested
7 Best Primers For Covering Red Paint