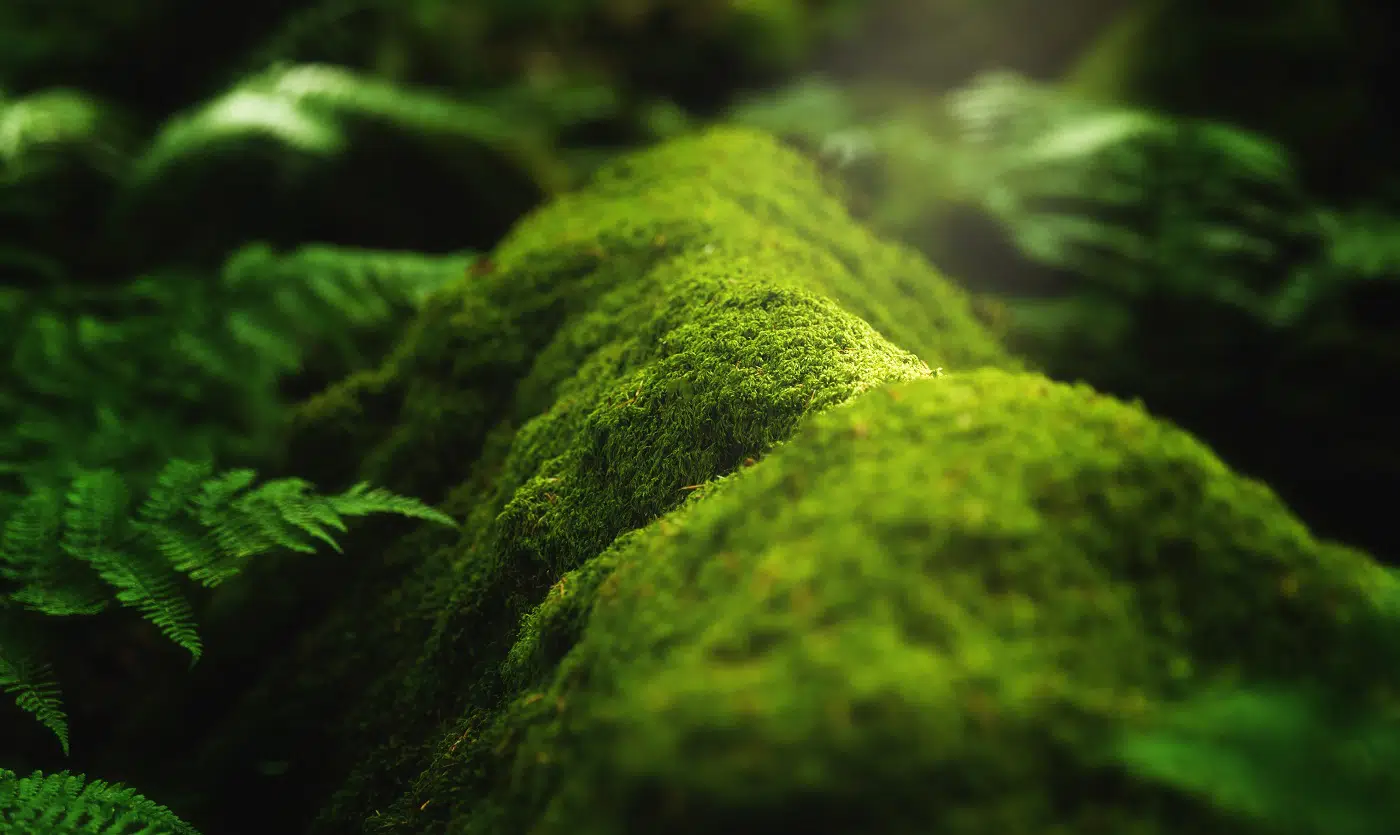 Has your lawn been taken over entirely by the unwanted growth of moss? Then it is probably time you got rid of them!
Moss can grow under most soil and environmental conditions, and this quality allows it to spread rapidly. Thus, if kept unchecked, it can overrun your garden or lawn within a matter of days.
How do you clear out moss from the lawn effectively? That is when moss killers come into the scene. These are chemical agents that can effectively kill off any unwanted moss growing on your lawn or prevent them from reappearing in the future.
Therefore, we have compiled a list of the 10 best lawn moss killers. There were numerous choices available, and we were able to finalize these 10 options through considerable research.
So, without wasting any more time, let's get to it!
10 Best Moss Killers For Lawns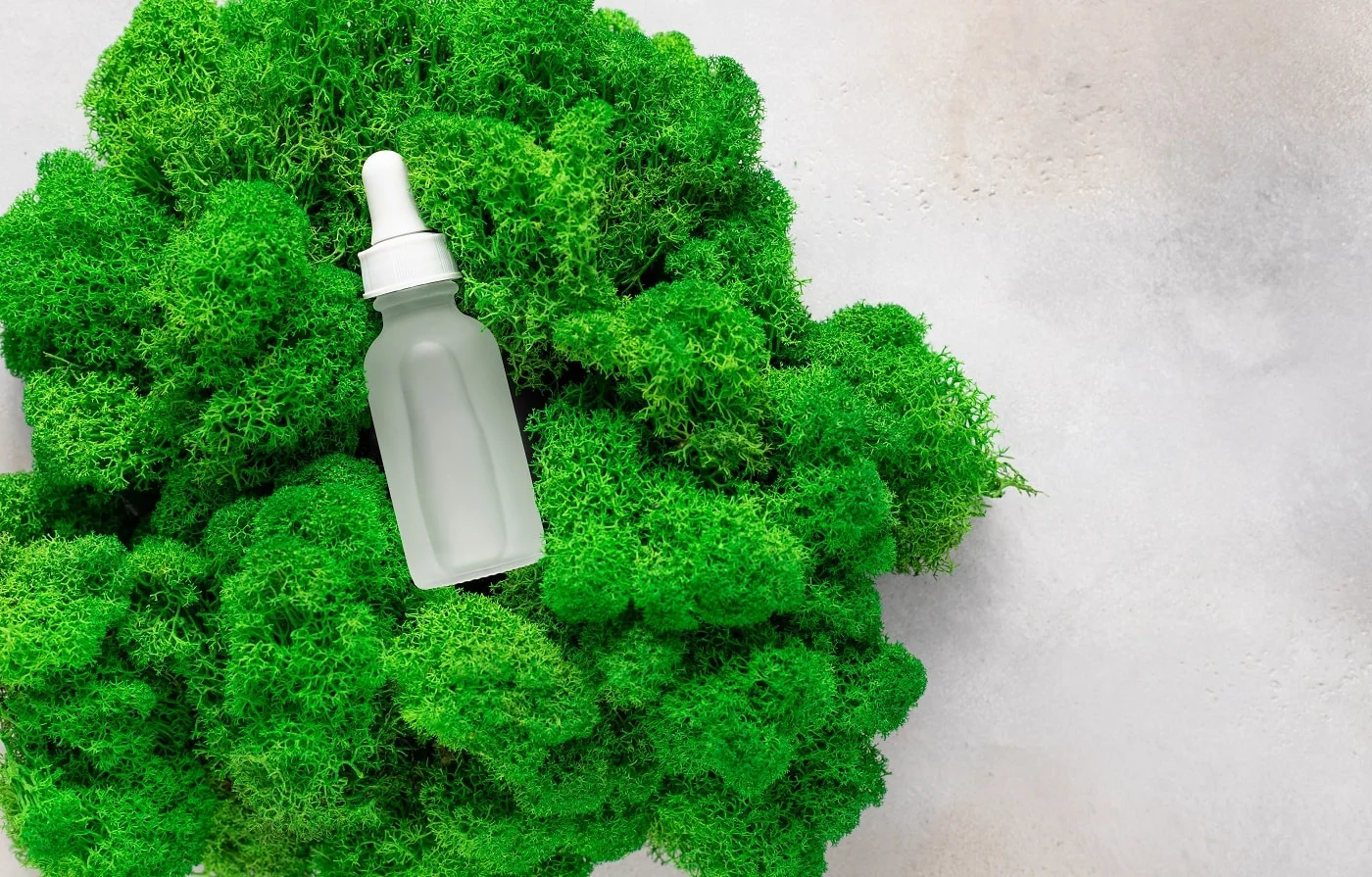 Scotts is a reliable and effective brand, especially when it comes to clearing your lawn off undesirable growth. That is why we have included the Scotts MossEx in our list. As a moss killer, it is a highly effective and safe option, as it does not kill any other plants on your lawn.
Sale
Why Did We Like It?
The Scotts MossEx is a pretty effective product for controlling the growth of moss on your lawn. It specifically targets the moss and leaves all of your other plants intact. This makes it a very worthwhile option, especially if you have a large number of plants on your lawn or garden.
It comes packaged in an 18.75-pound bag in the form of granules. These granules are relatively easy to use, even if you have little prior knowledge. And the pack is enough to cover a 5,000 square feet large area, so you can get an excellent value for money by using it on your lawn.
In addition, the Scotts MossEx can provide nutrition to your grass or any other plants that you may have. Meaning,  it not only removes moss from the lawn but also nourishes your existing plants, which thereby makes it a versatile option.
What Could've Been Better?
If you want an effective moss killer for your lawn, then the MossEx is undoubtedly a wise choice. However, you may notice that the grass blades turn black after it has been applied, which can give rise to black patches on your lawn. Regardless, this a minor inconvenience as they can be removed by mowing.
Pros
Can be used for medium to large-sized lawns

It is pretty easy to use

Keeps other plants healthy

Provides excellent value for money
Cons
The grass blades turn black after application
Wet and Forget makes some pretty strong cleaners and disinfectants known for being highly versatile and safe to use. Likewise, the 800003 is also pretty versatile, considering that it can be used for killing moss and the stains it leaves behind.
Sale
Why Did We Like It?
The Wet and Forget 800003 comes in a 0.5-gallon container, in a highly concentrated form. So, you can subsequently dilute it with water and apply it to your lawn, garden, or patio. After dilution, you get roughly 3 gallons of moss killer. Using it is also pretty straightforward, and it can keep your surfaces clean for almost a year.
Its use, however, is not just limited to moss or moss stains. You can use it to remove algae, mold, mildew, and their corresponding stains as well. This aspect makes it quite versatile compared to other moss killers available on the market.
In addition to its versatility and effectiveness, the 800003 is quite safe to use and is pretty sustainable. Its pH value is similar to water; it's non-acidic, does not contain any bleach or phosphates and is non-caustic. Thus, it is relatively safe for both you and your plants.
What Could've Been Better?
The Wet And Forget 800003 is a pretty decent option when it comes to killing moss and removing its stains. However, such a degree of versatility and effectiveness is not cheap – it comes at a relatively higher price compared to some other moss killers.
Pros
Yields enough moss killer for extensive usage

It is highly versatile

Easy to use

Relatively safe and sustainable for plants
For this review, we have another high-quality option from Scotts. The turf builder with moss control is a pretty commendable choice. As the name suggests, it helps build a lush turf for your lawn and simultaneously eliminates any moss that may grow on it.
Why Did We Like It?
Let's just be honest – very few moss killers can claim to have a coverage area as large as Scotts turf builder. With the capability to cover a whopping 10,000 square foot area, you can comfortably use it for considerably large lawns and and on all grass types.. 
It comes with additional components that provide nutrition to the grass on your lawn. These components help the plant roots to absorb water and nutrients from the soil effectively. Furthermore, you can use it on bare spots, which will then eventually fill up with grass. So, you can use it to build a lawn full of thick, green grass.
Aside from its dual role as a moss killer and lawn builder, it is also quite easy and safe to use. It is potent enough to prevent the growth of mosses on your lawn for a long time, which provides even more value.
What Could've Been Better?
While this moss killer allows you to cover large lawns with relative ease, it can be superfluous for smaller lawns. So, if you have a small lawn, you should use it carefully and only in the required quantities. If you use it in excess, the lawn will become slimy, which can be counterproductive. 
Pros
Great for large-sized lawns

Helps in the growth of grass on the lawn

Fills out blank spots on the lawn

Relatively safe and easy to use
Cons
Superfluous for smaller lawns
BioAdvanced is a renowned brand in the domain of pest and weed control. Its products are known for their effectiveness and versatility, and that is why we have included the 704710B in our list. It is a relatively popular moss killer that you can also use for killing other types of weeds.
Why Did We Like It?
This is a pretty impressive moss killer, thanks to its versatility. It contains a 2-in-1 formula that works very well in killing both moss and algae. In fact, we found that it can effectively kill other types of pesky weeds, such as mold, mildew, and lichen as well which makes it even more diverse in functionality..
The active ingredients of this moss killer are potassium soaps of fatty acids. Therefore, it is pretty effective in neutralizing weeds from different surfaces as well. So, besides your lawn and garden, you can use it on your patio, porch, driveway, or deck. In addition, it can protect these surfaces for quite a long time, ranging from several months to even a year.
Despite its potent chemical composition, it is entirely safe for your plants, which is excellent for the preservation and growth of your lawn or garden. It does not contain bleach, so you don't need to worry about odors or stains.
What Could've Been Better?
The 704710B, without a doubt, is quite an effective option for getting rid of moss – that is, if you have a relatively smaller lawn or garden. But, if you have a medium or large lawn, you may find it to be highly inadequate since it has a coverage area of only 500 square feet.
Pros
Highly versatile in killing different types of weeds

Great for small lawns, decks, porches, patios, and so on

Provides adequate protection for a long time

Does not stain and is completely odorless
Cons
Cannot be used for medium or large lawns
When it comes to cleaners and disinfectants, only a few brands can compete with Wet And Forget. And that is why we were inclined to add the 805048 to our list. It is not only great at killing moss growing in your lawn but also removing any stains that they might leave behind.
Sale
Why Did We Like It?
You will find that the Wet and Forget 805048 provides excellent value for your money. The 48 ounces of this moss killer is enough to cover an area of 2,000 square feet. In addition, it comes with a powerful spray that allows you to reach up to 30 feet. So, now you can easily kill mosses and remove their stains from those hard-to-reach areas.
It is pretty convenient to use as well since it does not require you to scrub manually after application. The dead moss and algae are automatically removed when it rains, so it cuts down on the labor. 
What's more, this moss killer comes with a potent yet bleach-free formula, which allows you to kill mold, lichen, and fungi alongside moss and algae. It is also non-acidic, which makes it completely safe for most plants, and it does not leave unsightly stains on any surface.
What Could've Been Better?
The Wet and Forget 805048 is a pretty great option for moss killing, except for one annoying aspect. While using it, you may notice that it leaves behind a thick and slimy soap-like residue. These can be difficult to remove from the lawn, and you may find it pretty bothersome.
Pros
Provides excellent value for money

Highly versatile

Hard to reach areas can be easily cleared

Requires minimal labor
Cons
Can sometimes leave behind a slimy soap-like residue
Lilly Miller moss killers are quite reliable and effective in killing moss from lawns, despite being not as popular as some other bigger brands. Likewise, the 5601151 Moss Out is a pretty efficient moss killer from this brand. It is a granular moss killer that provides excellent value.
Sale
Why Did We Like It?
If you choose to buy this granular moss killer, you will find it to be highly cost-effective. For an affordable price, you get around 20 pounds of moss killer that can easily cover 5,000 square feet of lawn. So, it goes without saying that it is an excellent choice for medium to large lawns.
This lawn moss killer acts pretty fast, as it can kill most of the moss within hours of application. The dead moss will quickly become brown, after which you can safely dispose of them. In addition, it is quite effective in preventing any further moss growth.
Its chemical composition makes it quite potent for killing moss or any other weeds without harming your lawn. Furthermore, the iron sulfate in this moss killer thickens grass and makes it greener and more vibrant.
What Could've Been Better?
While this is a great option to kill moss from your lawn or garden, it struggles to clear out moss from harder surfaces. You may find that it is somewhat ineffective when applied on roofs, porches, walkways, patios, and so on. That reduces its versatility when compared to some of the other options on our list.
Pros
Helps in eliminating moss very quickly

Great for medium to large lawns

Promotes the growth of green and thick grass

Highly affordable price
Eco Garden Pro is a brand that is known for its range of environmentally sustainable horticultural supplies. And the weed and grass killer that we have considered for this review stays true to this aspect. It is made entirely from organic sources and is, therefore, extremely safe to use.
Sale
Why Did We Like It?
If you've got a family with children and pets, then this is possibly the safest option that you can get. It contains natural white vinegar, organic rock salt, natural plant activator, and fermented co-factor, which not only kills moss but also eliminates other unwanted weeds. 
Moreover, it acts pretty quickly, as you can get results within 24 hours of application. One gallon of this weed and grass killer is sufficient for an area of 1,200 square feet. And you can use it for gardens, lawns, concrete, mulch beds, and so on. Therefore, besides being safe and effective, it is pretty versatile as well.
The application of this weed and moss killer is fairly straightforward, thanks to its ready-to-use formula. So, you don't need to worry about any additional preparations before applying it, which makes it quite convenient to use.
What Could've Been Better?
While it can be used to clear out moss and other weed from lawns, you should keep in mind that it can also remove grass. So, if you want to grow a lush and green lawn full of thick grass, you should opt for another option instead of this one.
Pros
Its fully organic composition makes it safe to use

Takes action very quickly

It is highly versatile

Applying it is simple and convenient
Cons
Not suitable for growing a grassy lawn
Bonide is a brand that has been around for quite some time. Throughout the years, they have built a reputation for providing reliable and effective pest control solutions, and the BND728 MossMax is also no exception. It is a worthy option if you want an easy and quick solution for removing moss.
Why Did We Like It?
The BND728 MossMax is a pretty fast-acting moss and algae killer, as you can get results within hours of its application. On top of that, it comes in a ready-to-spray bottle with a powerful hose end. So, you do not require to take any additional steps before using it, which makes it highly convenient.
It contains a water-based formula, so its pH value is almost neutral. This prevents the soil from becoming more acidic, which helps in plant growth. Furthermore, it does not contain any unnecessary zinc or iron substances, which is favorable for growing a grassy lawn.
You can also use it for removing moss and algae from structural surfaces, such as concrete, roofs, patios, and decks, among others. It does not leave behind any stain on these surfaces, thereby making it highly versatile to use.
What Could've Been Better?
While it can easily be considered as one of the best moss killers around, there is a minor issue that we observed while using it. It has a slight odor, mainly when you apply it in higher concentrations. This odor can persist for quite a while, which we found to be a considerable inconvenience.
Pros
Takes action pretty quickly

It is easy to apply

It has high levels of versatility

Promotes the growth of healthier and greener grass
Cons
Has a slight odor that persists for a while
30 Seconds Cleaners have been able to build quite a reputation for themselves thanks to their highly effective cleaning solutions. The spray and walk away concentrate is based on a similar principle. In addition to being efficient, you will find it pretty convenient to use as well.
Why Did We Like It?
This moss killer lives up to its name, as all you need to do is just spray it on your lawn and walk away. So, you do not need to scrub, rinse or wash the dead moss from your lawn, as they are automatically removed over time. Thus, if you choose this option, you can cut down on a lot of labor.
The solution lasts for quite a long time and prevents further growth of moss, algae lichen, and mold. It comes as a concentrate, which you can dilute with water to yield almost 6 gallons of moss killer solution. You can then use this solution to cover an area of nearly 750 to 2,250 square feet.
It is also quite handy for use on different types of hard surfaces, such as brick, concrete, or asphalt. Moreover, it doesn't have any bleach or phosphates, which gives it a neutral pH that prevents the soil from becoming acidic.
What Could've Been Better?
This moss killer concentrate is highly effective at clearing out weeds and moss completely. However, we noticed that it could affect other plants as well, which can become brown after they come into contact with it. So, you should use this carefully if you want to grow a grassy lawn or a garden.
Pros
Eliminates a lot of labor

Can be used on hard surfaces besides lawns and gardens

Lasts for a long time

Very convenient to apply
The 11457 lawn moss control is a granular moss killer by the brand Jonathan Green, which produces different types of gardening supplies. It is a pretty effective moss killer for lawns that takes action very quickly after it has been applied.
Why Did We Like It?
You can use the 11457 lawn moss control for both normal and heavy moss infestations. For normal infestations, you can easily use it to cover roughly 5,000 square feet. But for heavy infestations, the coverage area is lower since it needs to be used in higher concentrations.
Once its mico-particle granules are applied throughout the lawn, it begins its actions within a few hours. On that note, the granules can spread uniformly across your lawn, which makes for an easy application.
This lawn moss killer uses almost 50% more active ingredients compared to other similar moss killers, which provides enhanced performance in controlling moss growth. While it does not impact other plants or grass, it prohibits their excessive growth. So, you don't need to mow yours too frequently, which provides additional convenience.
What Could've Been Better?
The Jonathan Green 11457 is a pretty worthy option to remove or control moss infestation. However, it does not automatically remove moss from your lawn. So, if you do not want dead, blackened moss to accumulate on your lawn, you will need to rake them away manually.
Pros
Evenly spreads throughout the entire lawn

Has an enhanced performance due to more active ingredients

Starts acting very quickly

Eliminates the need for mowing your lawn
Cons
The moss needs to be manually removed once dead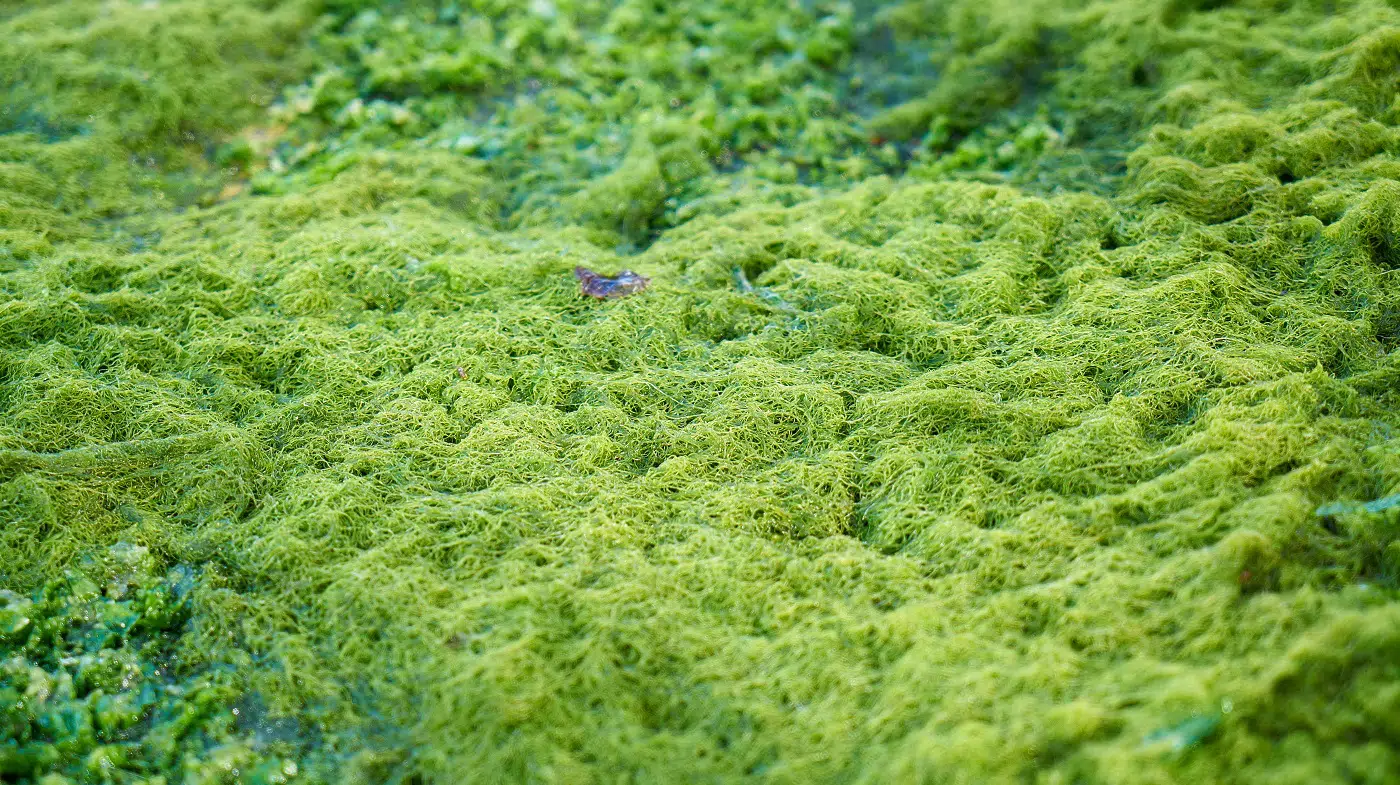 Moss Killer Buying Guide
And that was our list of the top 10 moss killers for the lawn. We hope that after going through the list, you have zeroed in on the one you want to buy.
However, if you are still in a pickle over what moss killer will be the best fit for your lawn, then we completely understand. With so many options available on the market, we admit that selecting the best one can be a little intimidating. 
Besides, it's not just the available choices that you need to worry about. To determine the best moss killer for your lawn, you need to evaluate how you want to use it first. Otherwise, you may end up buying a product that will be grossly inadequate.
Therefore, we have prepared this handy buyer's guide for you so that you don't end up regretting your decision after purchasing. It describes some of the most pertinent factors that you should consider before making the final purchase.
So, if you are eager to know what these factors are, keep reading below.
Lawn Size And Coverage Area
One of the foremost factors that you need to consider before buying a suitable moss killer is the size of your lawn. Different sized lawns require different amounts of it to control any moss infestations effectively. So, if you make a purchase before determining the size of your lawn, you may end up with either too little or too much of it.
In this context, the coverage area of the moss killer is also crucially linked to the lawn size. The ones with higher coverage are best suited for medium or large-sized lawns. Conversely, the ones with a lower coverage are suitable for smaller lawns.
So, before you make the purchase, you should first determine whether your lawn is large, small, or medium in size. Then you should get the moss killer that has the optimal coverage area that suits your lawn.
Effectiveness
In order to provide value to your moss killer purchase, it should be potent enough to kill moss or any other annoying weeds. Furthermore, it should be able to do that without damaging other plants or leaving odd stains on any surface.
That is why the effectiveness of moss killers needs to be considered. If the solution isn't potent enough, then you will find little use for it. Consequently, you may end up regretting your decision. 
And so, before you buy, you should ensure that it's effective enough to control any type of moss infestation on your lawn for a long time. It should also be efficient enough to complete this task without requiring it to be used in greater concentrations.
Composition
The composition of a moss killer solution is a major determining factor for its effectiveness. In addition to that, the composition helps to ascertain the safety and sustainability of the moss killer.
If it is composed of highly potent substances, then it can successfully eliminate moss or any other weeds that might be infesting your lawn. So, you should go for an option that is composed of such potent substances to get the job done.
However, another thing you should keep in mind is the safety and sustainability of the moss killer. Typically, the ones composed of organic materials or the ones free from harmful substances like bleach and phosphates are the safest and most sustainable options. So, you should also check on this aspect before making the purchase.
Versatility
The versatility of your moss killer will determine its overall usefulness for clearing out the moss. It essentially implies how flexible the solution is, especially when you need to apply it to a wide range of scenarios.
Moss doesn't just grow on the lawn, and you may often find them growing on your roof, walkways, fences, or other structural surfaces. Moreover, such an infestation may include a mix of different invasive weeds, such as algae, lichen, and mold, which are equally detrimental.
So, a moss killer that only works for lawns and is ineffective against anything but moss will provide little to your purchase. Thus, before you make the purchase, ensure that it is versatile enough to handle any type of invasive weeds besides moss across different surfaces. 
Type
Primarily there are two types of moss killers that you can get. These are granular moss killers and liquid moss killers. Each one of these types has its own characteristics and usage scenarios which you should consider. 
The granular ones often come in the form of dry, minuscule granules, which are absorbed into the soil. Suitable for low-growing moss, they are often applied with a spreader and give the best results when on lawns and gardens. In that regard, it does not absorb well on harder surfaces, and if you don't use a spreader, the application may be uneven. 
On the other hand, liquid solutions are often applied through spray hoses, and in most cases, you can use them on any type of surface. But you need to dilute them first since they often come as concentrates. So, if you get the dilution wrong, it may be ineffective in treating moss. Therefore, you need to decide what type of moss killer is best suited for your lawn.
Ease Of Use
When looking for a moss killer, make sure to check whether it is user-friendly or not. They may contain hazardous chemicals which need to be handled carefully. So, if it is not user-friendly, you may run into accidents.
Besides, there are certain guidelines and procedures you must follow to apply them to your lawn correctly. So, if the moss killer does not come with proper instructions to handle it or use it, you may find it a considerable challenge.
Therefore, before you buy, make sure that it comes with clear and precise instructions for its usage, storage, and handling. This will make it very convenient to use and thereby save you a lot of headaches.
Safety
We have already stated that moss killers comprise different potent substances that can kill moss. In many cases, these substances are very strong and are therefore not safe for children or pets. So, if you have them in your household, safety is a significant concern.
In addition, the substance should only kill moss while being safe enough for other plants on your lawn or garden. You wouldn't want your other plants to die alongside the moss, as it will defeat its entire purpose.
Thus, before you decide on a particular option, make sure it is safe enough, not only for your family and pets but also for your plants. That way, you won't need to worry about unnecessary accidents and can simultaneously develop your lawn.
Moss Killer Frequently Asked Questions ?
Do you have some lingering questions at the back of your mind? If you do, then consider yourself lucky. In this section, we have addressed some of the most common questions that people ask regarding moss killers. So, we suggest that you keep on reading through this section. Maybe you will find the answer to the question that has been bothering you.
Can you use regular weed killers to eliminate moss ?
The simple answer to this question would be no. Moss is a type of plant that is quite different from your regular garden variety weeds. The physiology of moss renders most weed killers ineffective. Besides, many weed killers also consider grass to be a weed. 
So, if you want to keep the grass on your lawn healthy and green, conventional weed killers are out of the question. Moss killers are manufactured so that they only target moss or other similar types of plants while leaving grass and other plants intact.
How long does a moss killer last after applying ?
Typically, most moss killers can last for several months to up to a year. However, it is also dependent on a variety of other factors, such as the amount of precipitation your lawn receives or the longevity of the constituents on the soil before they disappear.
For the former, there is nothing much you can do save to cover your lawn from precipitation to make it last longer. The latter depends on the quality of the moss killer, as potent constituents can last longer on the soil. In any case, most brands recommend that you re-apply moss killers once every 18 months to protect your lawn in the long term.
How quickly does a moss killer take action ?
Most moss killers today are composed of potent substances that take action within a few hours of application. However, in some cases, moss killers may take a while to kill the moss, so it would be best if you referred to the product details to ascertain its time of action. Regardless, once it takes action, the moss turns brown, so you can visually confirm it yourself.
What time is best suited for applying moss killers ?
While you can apply moss killer whenever it starts to spread on your lawn, the ideal time for applying it is during the late spring or early fall. During these seasons, the temperature is conducive to facilitating rapid action, and there is no risk of precipitation washing away the chemicals from the soil.
How do you stop moss from coming back ?
There are certain measures you can take to prevent moss growth in the future. You should break up compacted soil to improve soil drainage. This will strengthen the roots of grass and other plants, which, in turn, will prevent the growth of moss.
You can also reseed your lawn with grass seeds and supply sufficient nutrients to promote grass growth. This will fill out any blank spots and leave no room for the further growth of moss.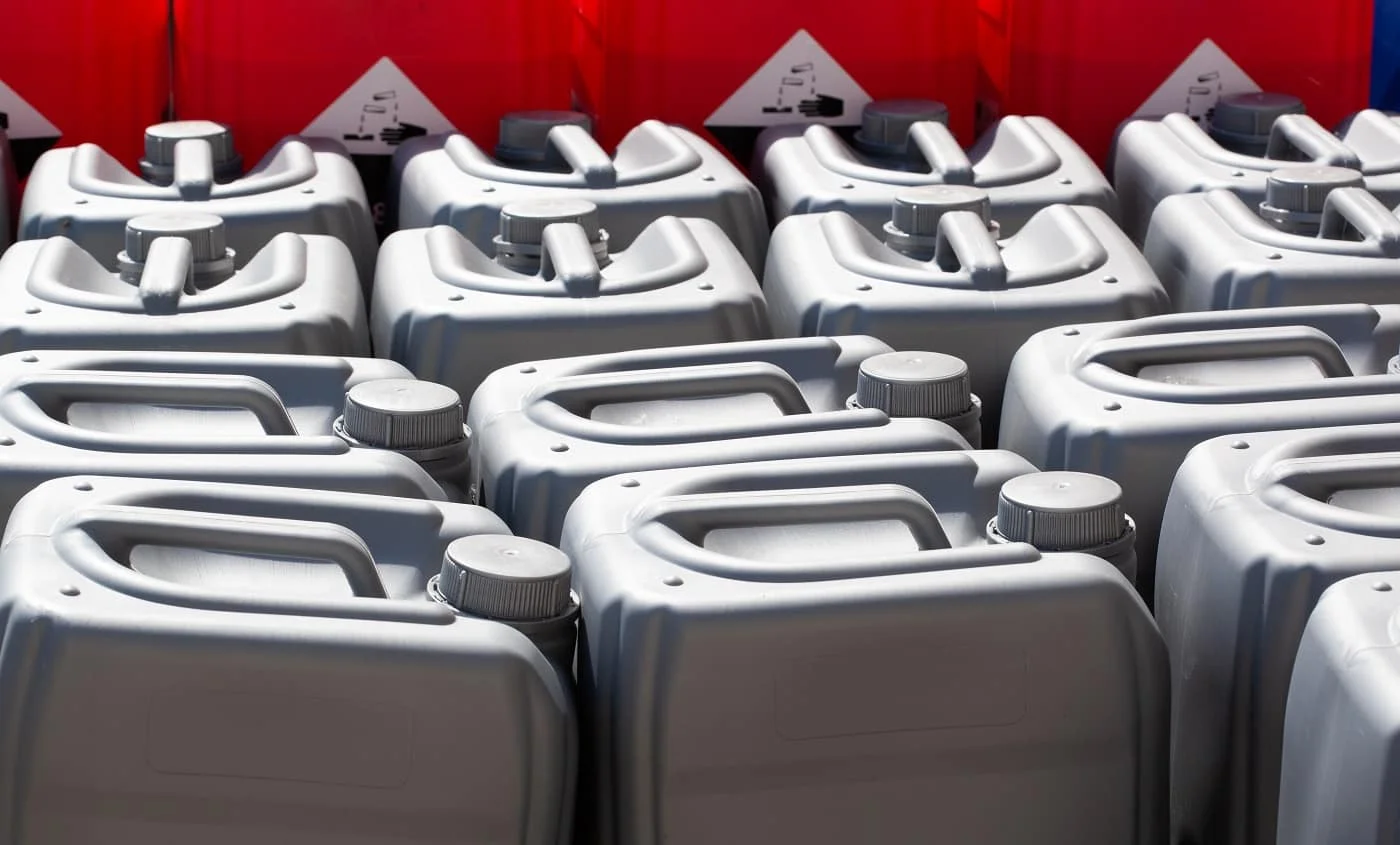 Top Moss Killer Verdict
Unless you are a moss enthusiast, you should clear out any moss from the lawn as soon as possible. Once they start to spread, controlling them can become a nuisance.
You need a good enough moss killer to get rid of them, which is why we have prepared this informative review-based guide. And now that we have reached the end, we hope that this article has helped you.
But before saying our goodbyes, let us look at our top picks once more. The Scotts MossEx is both affordable and highly effective, making it our best choice overall. 
If you want a more affordable option that is easy to use, then the Wet And Forget should be your pick. However, you should pick the Scotts Turf Builder if you have a large lawn since it has the highest coverage.
And now, it is time for us to part ways. Take care!
Related Articles
How to Install Landscape Fabric for Weed Control
13 Best Broadleaf Weed Killer for Lawns & Gardens