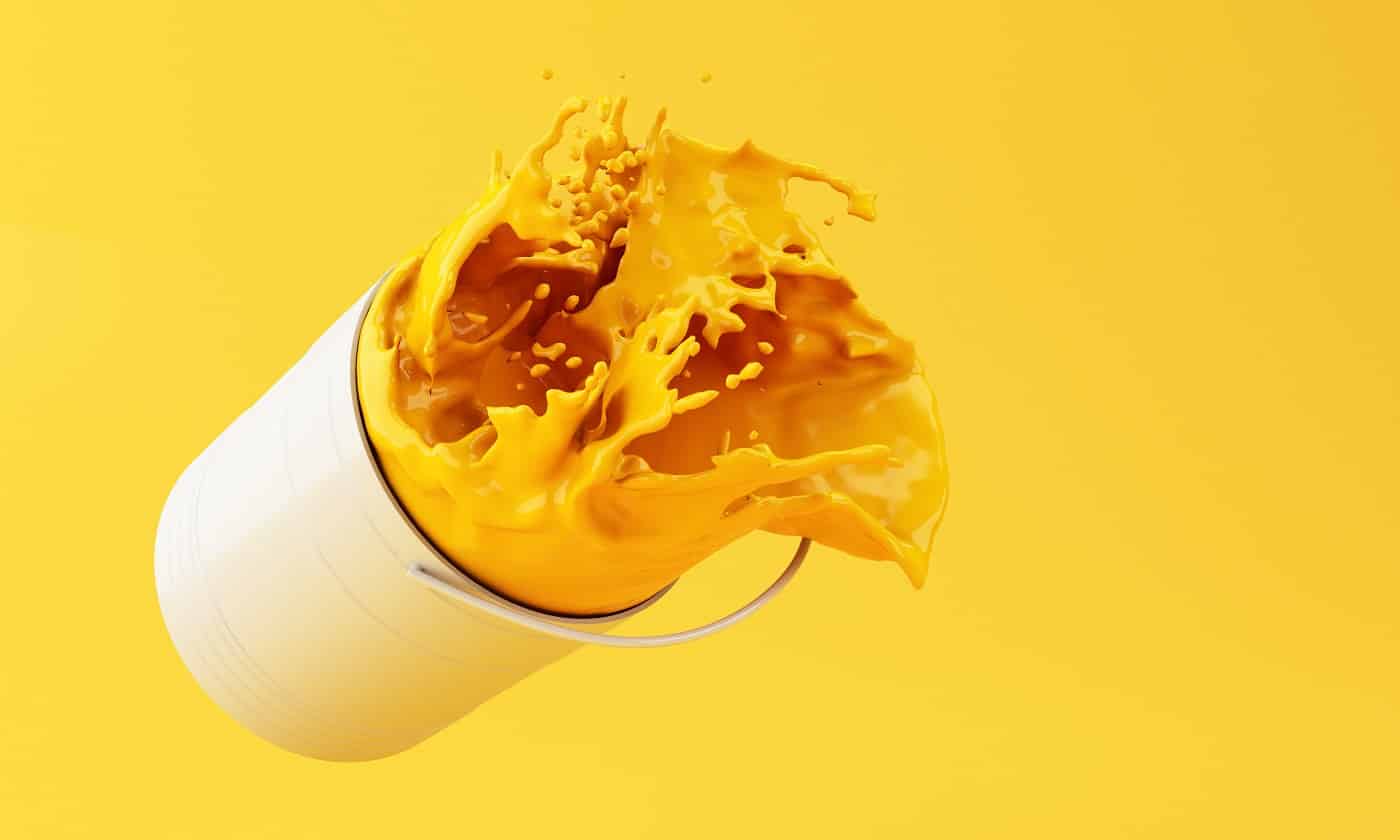 A fresh coat of paint can add pizzazz to any room. From rich hues to earthy tones – there's nothing a splash of color can't fix! 
If you don't have time or money for a full-blown renovation project, then a quick paint job is the best way to hide stains, deformities, and design flaws in your house or commercial property. However, you need premium quality paint for the project, and Benjamin Moore is one of the top brands that come to our mind. 
With an interesting history, a prolific range of top-quality products, and 3500+ color options, you couldn't have asked for a better alternative. 
If you are wondering about the paint costs, we will answer that question and much more. In this guide, we have compiled the different products from Benjamin Moore and elaborated on their features and price. 
So, without further ado, let's begin!
Brand Overview
Before we delve into details, here's a quick overview of Benjamin Moore and what makes it one of the most sought-after paint brands available today. 
Started in 1883, with the aim of selling premium quality paints and stains, Benjamin Moore has expanded its portfolio and strived to become one of the leading market brands. What makes it unique is its tie-up with thousands of independent retailers spread across North America and its focus on using innovative technology to produce excellent paints and finishes. 
In 2000, this brand was acquired by Berkshire Hathaway and since then has taken long strides to produce a sustainable range of paint coatings.
What Determines The Cost Of Benjamin Moore Paint?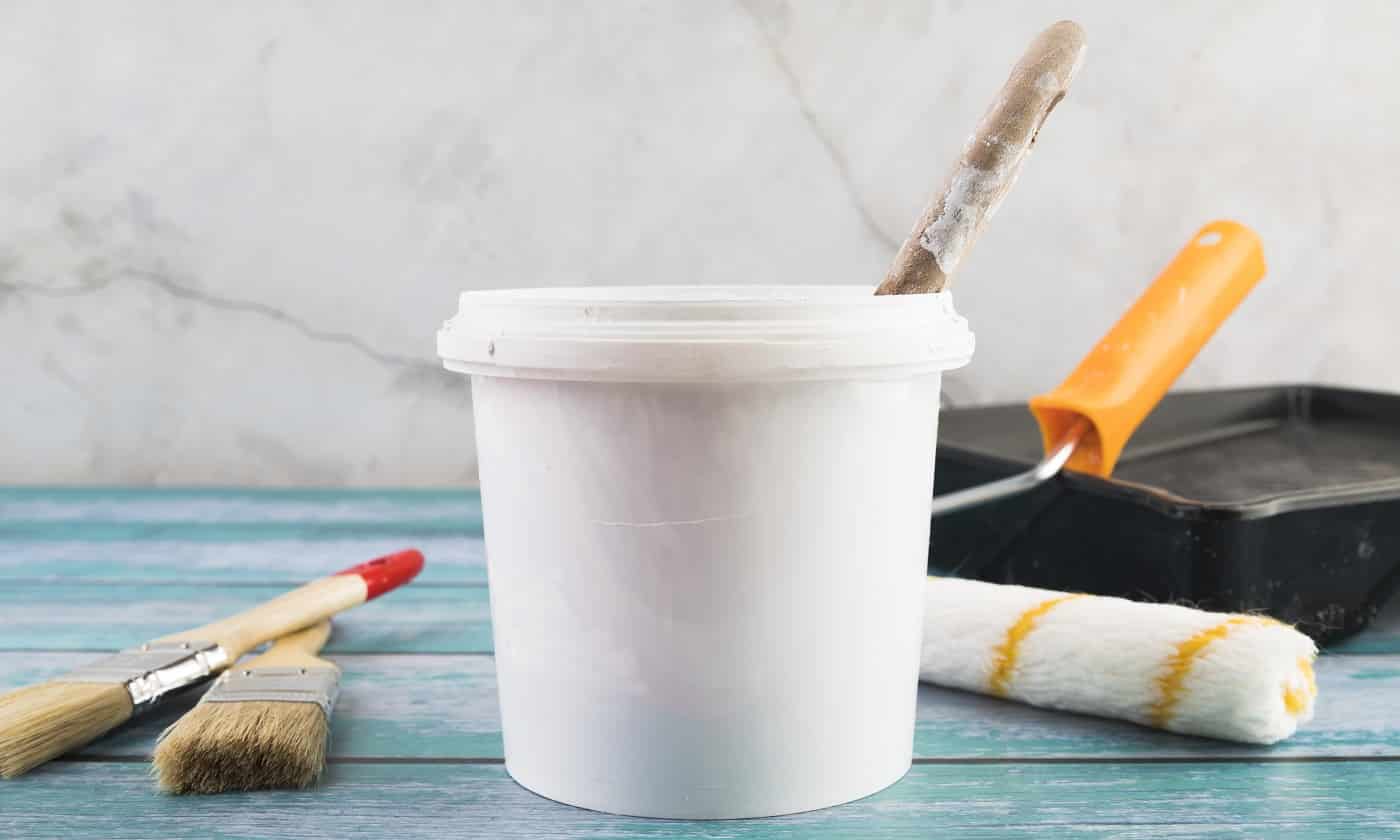 Benjamin Moore offers a wide variety of high-quality paint products, and although the prices are on the higher side, the brand also has some budget-friendly options. Having said that, we believe it is better to make a one-time investment and choose an expensive option that will provide a premium finish and look stellar for years to come. 
Before discussing specific product prices, we think it's best to look at the factors determining these prices. For instance, a paint that offers excellent coverage and can cover both interior and exterior surfaces is naturally going to cost more than one that can work only on interior surfaces. 
So, in this section, we will be looking at the factors that determine the cost of Benjamin Moore's paints. Let's get started. 
Finish Type
The foremost factor that determines the price of the paint is the sheen or finish type. Benjamin Moore offers the following finish types:
If your wall is uneven or has other imperfections, there's no better way to hide these than by opting for a flat finish. It provides excellent coverage and is not as reflective as some other finish types.  
This finish type is usually recommended for high-traffic areas such as the kitchen or family rooms as it is easy to clean. In addition, it provides a subdued polished glow that makes the area look elegant and sophisticated.
Matte finish is shine-free and can successfully hide surface imperfections. Besides, it is pretty long-lasting and is recommended for bedrooms, ceilings, and study areas. 
Satin finish lies midway between matte and high-gloss finish types. It has a velvety luster and is usually used in dining halls to give it a rich look. Since it can be washed easily, you don't have to break your back to maintain it. 
A semi-gloss finish provides a highly reflective surface and can work on doors, window frames, and cabinets. Besides, it has an easy-to-clean surface and can be used in high-traffic areas too.  
Sustainability
Different product lines from the brand, such as Regal, Ben, and Eco Spec, meet all safety standards and are formulated to release a low amount of VOCs (volatile organic compounds). 
The Natura range from the brand, in particular, was considered to be the benchmark in environmentally feasible paints and was certified asthma and allergy-friendly. Eco Spec, which received the Green Seal Certification, later replaced it. 
Given the growing emphasis on using sustainable paint products, Benjamin Moore has started focusing on manufacturing "greener" options that do not release any harsh fumes or emissions. As a result, the price of these products is higher owing to their advantages. 
Mildew Resistance 
Certain additional qualities such as mildew resistance, weatherproof properties, and durability affect the price of paint. 
If you are looking to paint the kitchen, bathroom, or other moisture-prone areas, then you'll have to shell out a more significant sum for mildew-resistant paints. Similarly, if you wish to paint exterior surfaces such as sheds, then you need durable and weatherproof paint. So, these additional features increase the price of paint per gallon but improve its functionality and longevity. 
How Much Does Benjamin Moore Paint Cost?
Now that we have analyzed the factors that determine paint cost, it is time to delve into the specifics. Having a comprehensive idea about the cost of different product lines from Benjamin Moore will help you get a ballpark estimate for your paint job. It will also help you decide what paint best suits your needs. So, let's look at all the deets!
Interior Paints
Benjamin Moore has a vibrant line of interior paint products that are fade-resistant and easy to work with. Besides, they remain smooth and are hard-wearing. So, there are no chances of chipping or cracking. Out here, we have listed the diverse range of interior paint products from the brand with their features and prices. 
Aura
Formulated using Color Lock Technology, Aura stands out because of its color vitality and durability. The colors are thick and vivid and can endure regular washing without fading. 
Besides, the paint retains color consistency over time and produces vibrant, accurate hues because of the Gennex Color Technology engineered to improve paint longevity and resist fading. This makes it stand out among its competitors, who use surfactants (chemicals) to disperse the pigments evenly. Although the colors are rich initially, they fade over time because of the presence of chemicals.  
Apart from durability, this color technology also has excellent 'hide' potential, and the paint itself is self-priming. So, you don't have to apply more than two coats to get a gorgeous finish. In addition, it is mildew resistant and can cover up to 400 sq ft per gallon, depending on the wall type. 
Coming to the finishes, we have this range available in matte, satin, eggshell, and semi-gloss finishes. 
Wait…there's more! The Aura Bath And Spa series is a subdivision of this range and comes with a matte finish for easy cleaning. Also, it is ideal for moisture-prone areas such as kitchen, bathroom, and other high-humidity areas. 
At last, we come to the price. Aura paints will cost you a tidy sum of $80 per gallon. Although this is by no means humble, we'd argue its features far outweigh the price.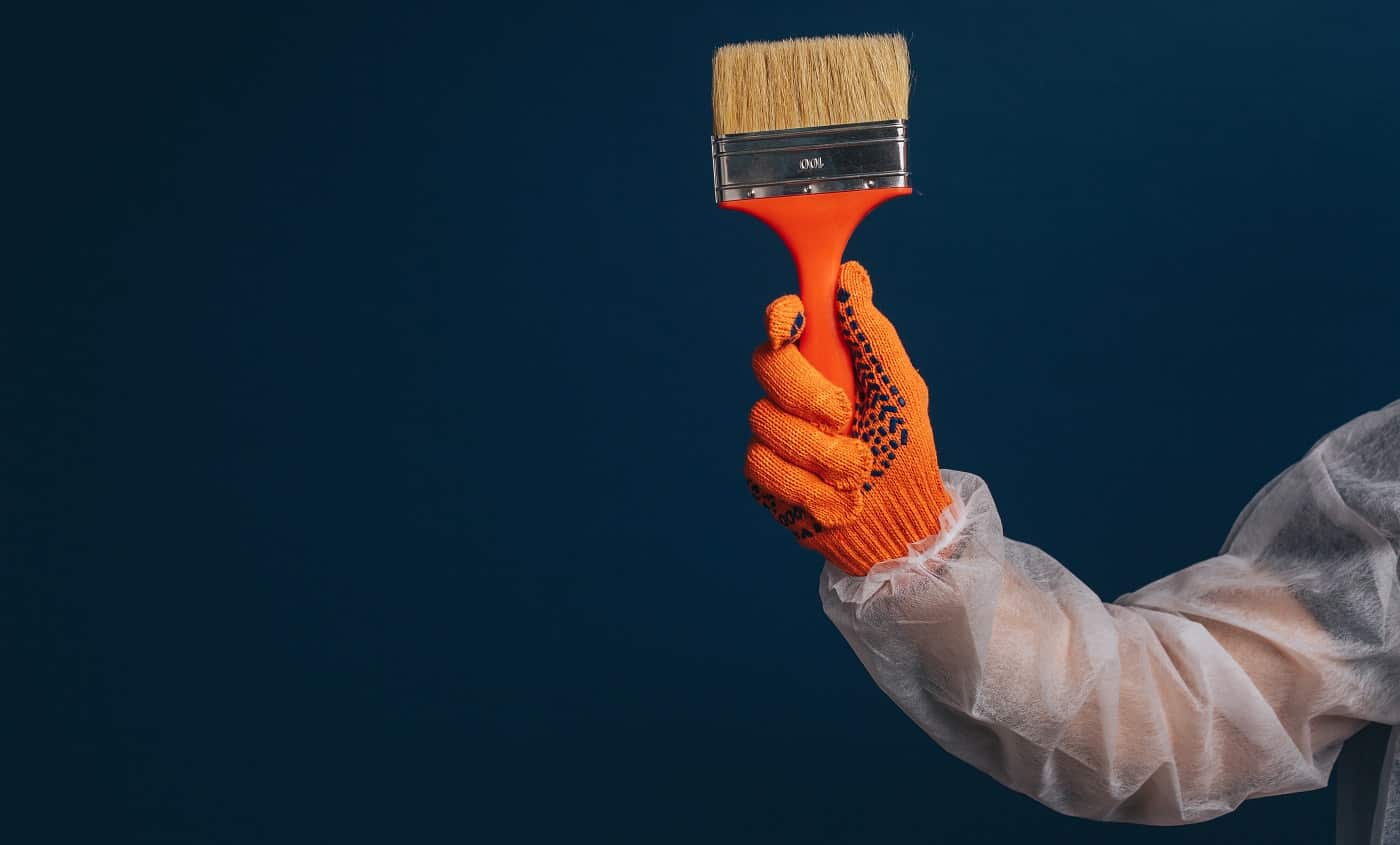 Regal Select
The Regal Select line from Benjamin Moore is acrylic-based and comparatively less expensive than the Aura range. It is spatter-resistant, blends seamlessly into corners without creasing, and is easy to work with, even for DIY enthusiasts or first-time painters.
This paint-primer is available in innumerable color options and provides excellent coverage. So, it can effectively hide previous stains, and you don't need to apply several coats to get a striking color. Moreover, the painted wall doesn't require active scrubbing and is easy to clean with a simple soap and water solution. 
This line is also formulated using the Gennex Colorant Technology. The absence of harsh chemicals makes it safe and sustainable, as does the low VOC concentration. Besides, it emits less odor, so you don't have to worry about pungent paint odor engulfing your house. 
The Regal Select line is mildew resistant and available in all five finishes – flat, matte, satin, semi-gloss, and eggshell. Thus, it can be your top pick for all home-improvement projects and can be applied to several surfaces such as ceilings, walls, drywall, wood, and plaster. 
Priced at $59 per gallon, the Regal Select range is worth every penny you spend on them. It provides an elegant, uniform finish, and one gallon can cover up to 450 sq ft without compromising on paint thickness or coverage. So, you get what you pay for!
ben Interior Paint
ben Interior Paints should be the ultimate choice when trying your hands at a paint job for the first time. It is much more affordable than the Aura and Regal Select line and formulated with the specific goal to provide an easy painting experience.
This premium-quality painter-primer gives a flawless finish to your hallway, dining room, cabinets, and other surfaces that require regular cleaning. In addition, the flat finish type is ideal for ceilings and other low-traffic areas. 
Apart from flat, it comes in two other finishes – eggshell and semi-gloss. Thus, you can rely on ben Interior Paints for your home improvement projects if the more expensive options go beyond your budget. 
It is spatter-resistant, contains low VOCs, and is formulated with Gennex Color Technology to get gorgeous and rich hues at nominal prices. What's more, it is washable and priced reasonably at $42 per gallon. 
Since you can cover roughly 400 sq ft per gallon, we can safely state that this is one of the most affordable paint solutions you can get from this brand.
ADVANCE Interior Paint
If you are looking for waterborne-alkyd hybrid paint specifically formulated for cabinets, wood surfaces, trim, or doors, then you'll be pretty impressed with the efficacy of ADVANCE Interior paint. 
It has a separate paint primer that can improve adhesion, block stains, and provide a level surface for your painting job. 
The paint line is spatter-resistant, easy to apply, and clean. Besides, it is durable and contains low volatile organic compounds. So, you can get a furniture-like finish on a wide variety of indoor surfaces without worrying about the paint chipping or cracking over time. 
Moreover, the paints can be tinted with waterborne colorants from Benjamin Moore to get different colohttps://homesthetics.net/best-ceiling-paint/rs and excellent coverage. It is available in several finishes, including matte, semi-gloss, high-gloss, and satin, and is priced a little over $50 per gallon. 
Muresco Ceiling Paint
We'll end our list of interior paint products from Benjamin Moore by talking about this Muresco Ceiling Paint. As you already understand, this paint is specifically formulated to hide imperfections, level, and coat ceilings. It is a paint-primer combination, so you wouldn't need multiple re-coats to get a flawless finish. 
Besides, it is only available in a flat finish type to eliminate chances of glare and goes over easily without splattering. It is priced at $42 per gallon, which is pretty reasonable given its fantastic quality. 
Exterior Paint
Exterior paint should be tougher, with the ability to withstand harsh weather conditions. Besides, it should be resistant to water damage and mildew formation, all the while providing excellent coverage for your outdoor surfaces. Benjamin Moore delivers on all these grounds and much more. Let us tell you more about its line of exterior paints!
Regal Select
Formulated using advanced alkyd technology, the Regal Select range provides superb adhesion, even to grained, chalky surfaces and other hard-to-coat surfaces like wood and vinyl. Since it has sufficient open time and superior flow, it is ideal for detailing jobs. 
Moving on, the paint can be applied and cured in temperatures as low as 35℉ and gives a durable finish that isn't prone to cracking, chipping, or peeling over time. So, your painted exteriors will look fresh for years to come. In addition, the colors are vibrant, mildew-resistant, and fade-resistant, thanks to the Gennex Color Technology. 
Benjamin Moore offers three finishes for its Regal Select exterior range – flat, soft gloss, and low luster. Also, the products come with a lifetime warranty. Given its numerous advantages and versatility, this range is priced at a pretty price of $64 per gallon.  
An exciting addition to this line was the Regal Select High-Build Paint, an acrylic-based formula for hiding small cracks and providing outstanding coverage. 
Available in three finishes, the high-build exterior range has excellent flow and can be applied to several surfaces to cover imperfections and get a smooth surface without several coats. This is priced at around $56 per gallon. 
Aura
Engineered with Proprietary Color Lock and Gennex Colorant Technology, the Aura line of Benjamin Moore's exterior paints provides rich, radiant colors that retain their vibrancy over time.
Moreover, it provides superior coverage and fantastic durability against varying weather patterns. It dries quickly and can be cured in lower temperatures besides being mildew-resistant. 
Also, it provides brilliant adhesion and can double as a primer in most instances unless the surface has major deformities. Available in four finishes, semi-gloss, low luster, satin, and flat, it is priced similarly to the interior paint range at $80 per gallon. 
The Aura Grand Entrance range of exterior paints is explicitly meant for doorways and trim and is available in two finishes – high-gloss and satin.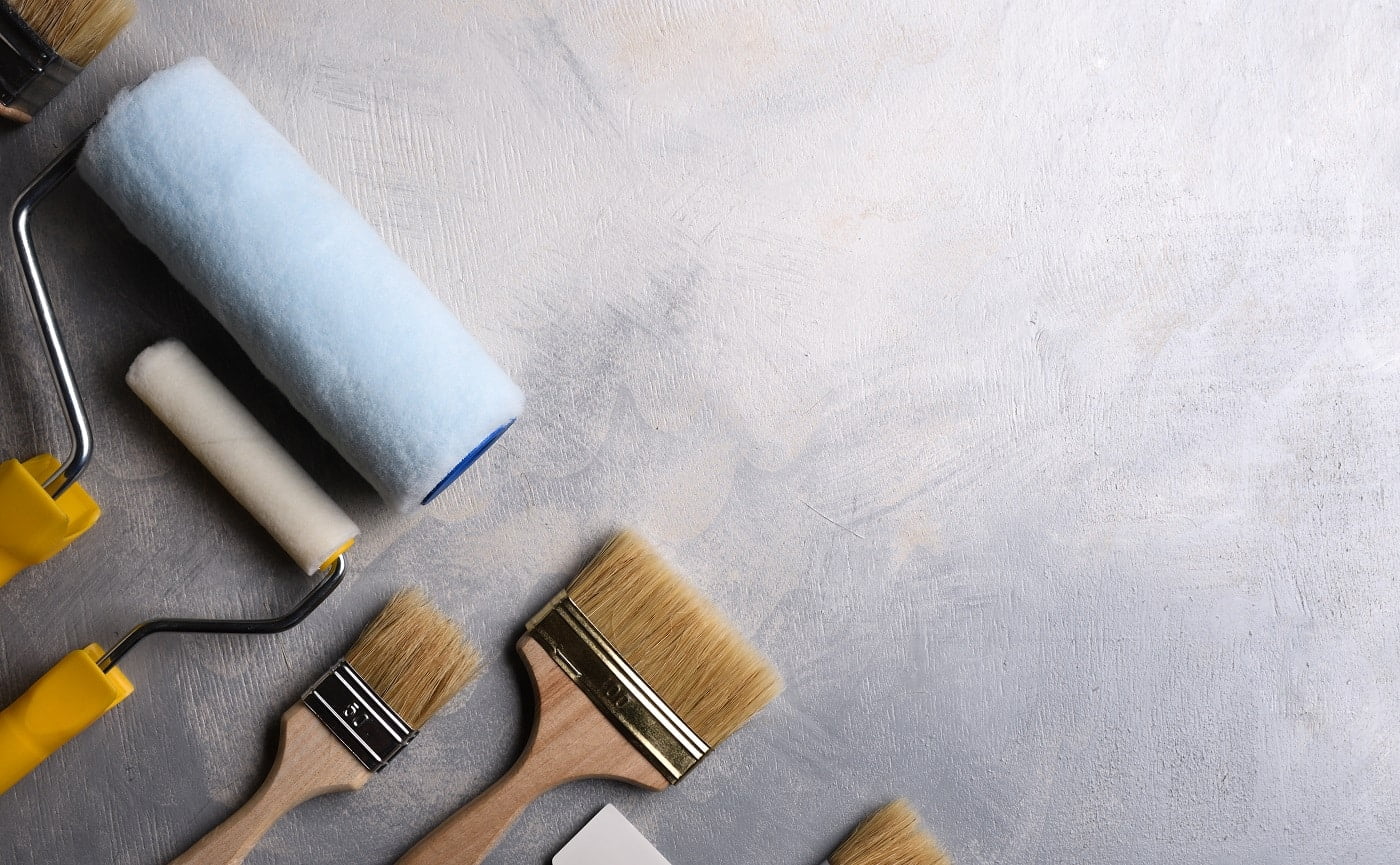 ben Exterior Paint
If you are looking for sustainable and affordable exterior paint, then Benjamin Moore's ben Exterior line is for you. There are several impressive features of this range. For starters, it offers brilliant coverage and has a superior flow for consistent application. Besides, it comes with a 25-year limited warranty – so your walls are likely to remain intact for years to come. 
The 100% acrylic resin formulation delivers unrivaled adhesion, mildew resistance, and fade resistance. The quick-drying formula makes wooden, primed, and previously painted surfaces weatherproof within two hours of application. 
In addition, it can dry in temperatures as low as 35℉, so you don't have to wait till summer to complete your paint job. It is available in three finishes, flat, low luster, and soft gloss, to fulfill all your exterior painting needs. 
The best part? It is reasonably priced at $48 per gallon, making it the least expensive product from the Benjamin Moore paint range. 
Coronado Rust Scat
If you are looking for rust-preventative coatings for your metallic outdoor surfaces, then the Coronado Rust Scat is a perfect choice. Easy to apply, even over painted surfaces, you can use this paint line over ferrous and non-ferrous metals. 
It provides excellent adhesion and is available in several attractive finishes, including gloss, semi-gloss, and satin. In addition, it is available in both water-based and alkyd-based forms and is priced at $55 per gallon. 
Exterior Stains
While we are on the topic of Benjamin Moore paints, we cannot miss out on its fantastic line of exterior stains that are specifically formulated for wooden surfaces. 
Arborcoat Stain
The Arborcoat stain line is available in different color options and can provide a durable and attractive finish to all wood types. In addition, it prevents blistering, stains, scuffs, and peeling. Its mildew-resistant and UV-resistant properties protect the wood while also enhancing its texture.
Besides, this self-priming stain is formulated with Gennex Color Technology to retain the original vitality and sheen. It is priced at $42.99 per gallon.
Coronado Maxum
Another excellent wood stain, the Coronado Maxum Stains and Primer range, provides mildew resistance and a durable coating that will accentuate the beauty of your wooden surfaces. 
Available in waterborne-alkyd, acrylic, and alkyd forms, this line has fantastic color retention and is resistant to scuffs and fading. Besides, it is available in solid color, semi-transparent, and translucent choices. The price varies according to the type but is usually around $30 to $35 per gallon. 
How Much Of Benjamin Moore Paint Is Needed To Paint A Room?
Before commencing with any paint job, you need to determine the amount of paint needed for your ceiling, windows, doors, and walls. Besides, you need to look into other essential items like rollers, brushes, tape, roller trays, etc., for the project. This helps you get a comprehensive idea about the tools you'll be needing and plan a budget accordingly. 
Now that you know the prices of all the different paint lines from Benjamin Moore, it is time to do some calculations and understand how much paint will be needed for the room. 
Several factors determine the quantity of paint needed for a room. For instance, a drywall that is being painted for the first time will absorb a lot of paint, whereas a room that has been painted before and has no prominent stains will require fewer coats. So, there can be no one-size-fits-all answer to this question. 
However, you can measure the length, width, and height of your room after subtracting the area of the door and windows to get a ballpark estimate of the room surface area. This will help determine the quantity of paint needed. As we have mentioned earlier, one gallon of Benjamin Moore paint can cover anywhere between 300 to 400 sq ft.
Since the standard room sizes in the USA vary between 132-144 sq ft, one gallon of paint can cover around two rooms.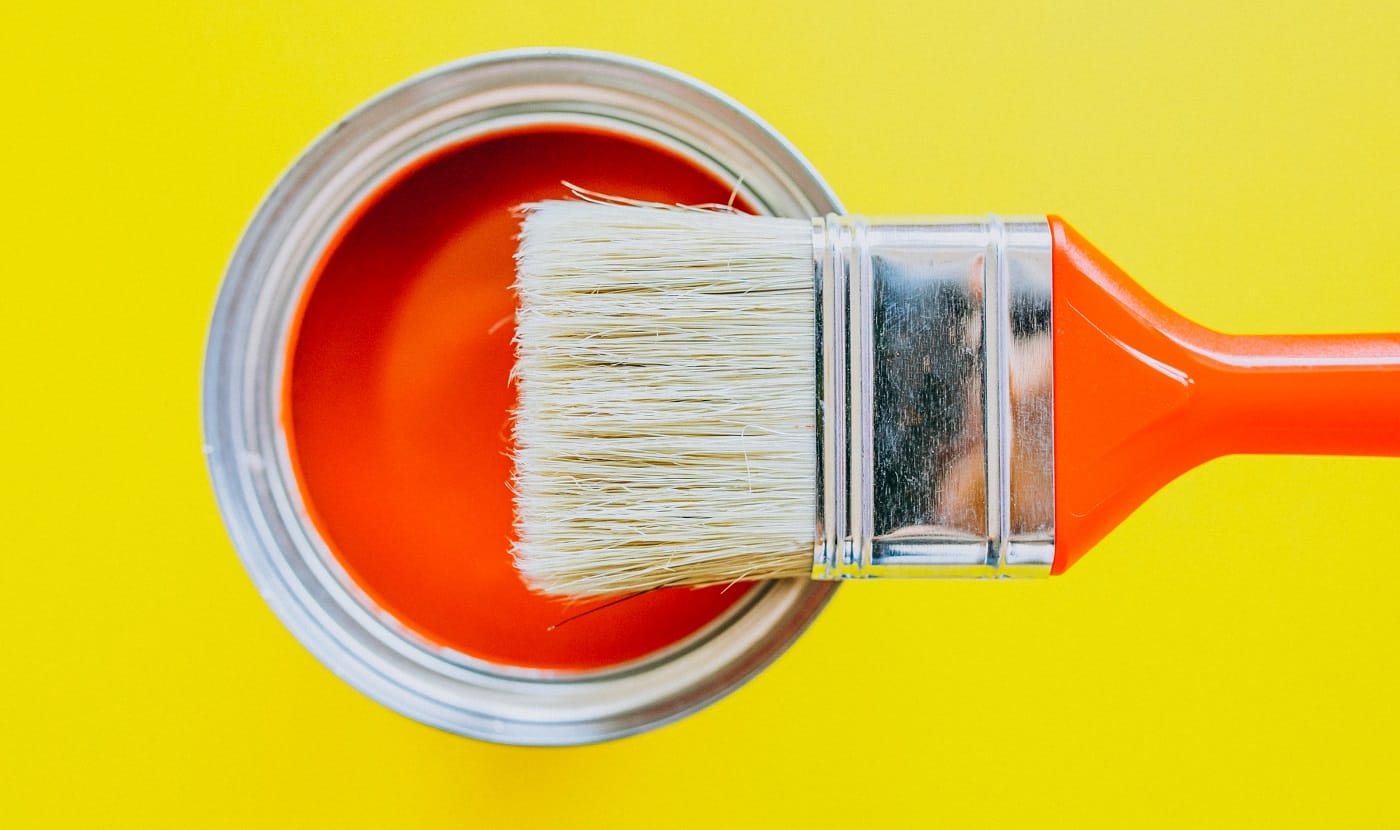 How To Minimize The Cost Of Benjamin Moore Paint?
There are no two ways about the fact that Benjamin Moore is one of the high-end paint brands on the market. However, its efficacy and features justify the expense, and its longevity makes it cost-effective. But, if you want to economize and reduce the paint cost, we have some tips out here that'll come in handy. 
Bulk Purchase
That's right! You can choose to purchase 5-gallon paint buckets that are available at a lower cost than one-quart or one-gallon variants. If you are remodeling and repainting the house, you'll undoubtedly be requiring over one gallon. So, it is advisable to purchase the paint in bulk to get discounts and lower the cost per gallon. 
Reduce The Number Of Coats
While it might seem like you are compromising on color vitality and coverage by reducing the number of coats, that's far from the truth. Hear us out!
A well-primed surface requires a lesser number of coats, and although the paint lines from Benjamin Moore are said to be "self-priming," there's no harm in applying a primer underneath. This improves the coverage, accentuates the paint color, and increases the paint's adhesion to the wall surface. As such, you'll be minimizing the quantity of paint used. 
This can particularly work wonders if you are painting on drywall or any other porous surface, especially for the first time. 
Shop From Local Stores
Local stores are more likely to offer discounts and slash prices from time to time. Besides, they sometimes have dented boxes that are kept at the back of the store. As long as the paint inside is good, you can use them for your renovation project. Also, you don't have to pay shipping costs on store-bought products, so that's a bonus. 
In addition, several hardware stores offer paint swatches that'll make color selection much more effortless. 
 How Does Benjamin Moore Fare Against Its Competitors?
If you have done ample research on Benjamin Moore paints, you might have inadvertently come across Sherwin Williams. Both of these brands have a prolific range of high-quality products for your interior and exterior painting needs.
But, what makes Benjamin Moore stand out is that it delivers the same performance (arguably better) at a lower cost. For example, let's take the most expensive products from both brands. The Aura line from Benjamin Moore is priced at $80 per gallon, whereas the Emerald line from Sherwin Williams is priced at $90 per gallon. 
The same goes for exterior paints. The Regal Select line from Benjamin Moore is priced at $64 per gallon, whereas the Superpaint Exterior Latex line from Shermin Williams is costlier at $70 per gallon. 
So, if you're wondering if there's any other brand that can offer the same characteristics at a lower price, the answer is no. Benjamin Moore, although expensive, manages to deliver quality products that pack a punch and justify the cost.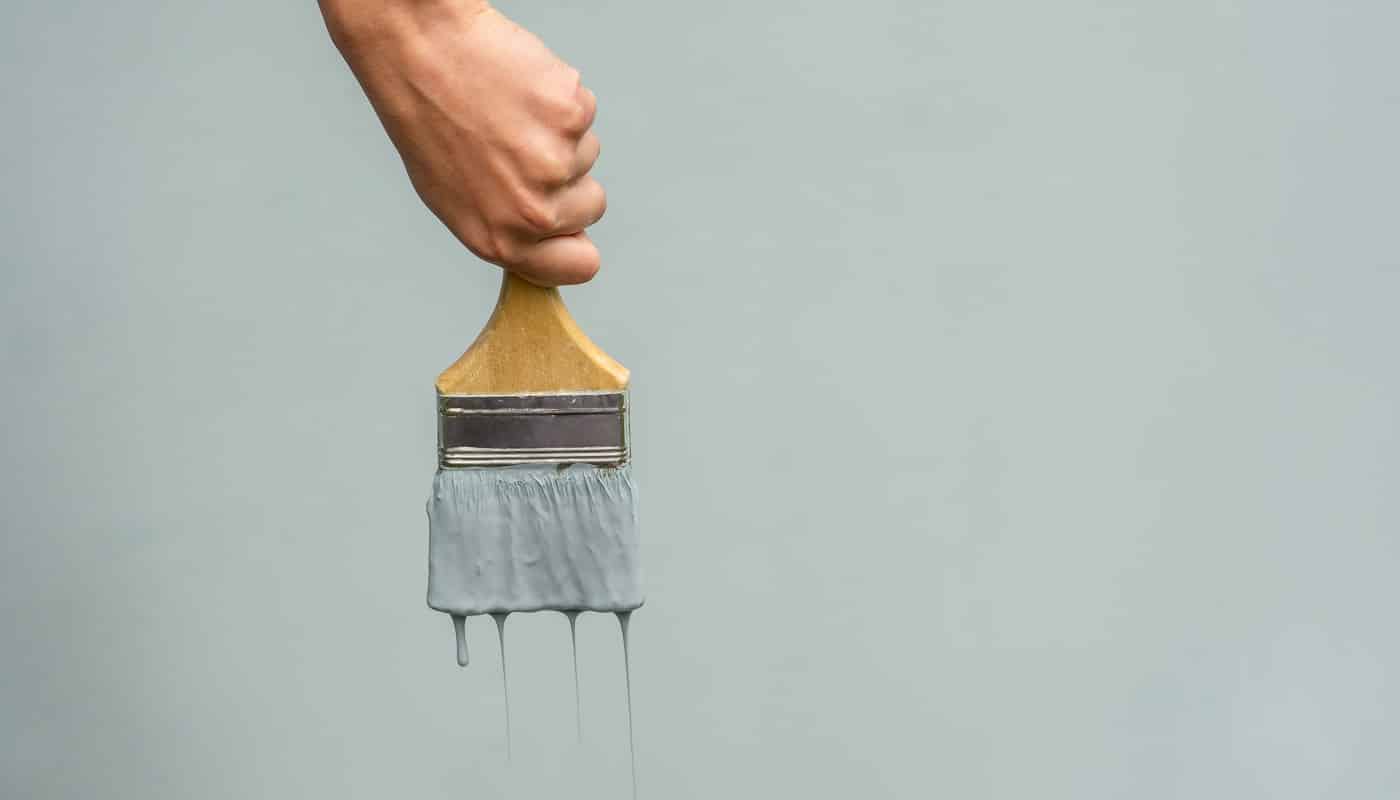 What Is The Best Way To Paint Walls?
If you are a person who loves DIY jobs, then taking up the task of painting your house is the best way to save quite a few bucks. So, instead of hiring a contractor and shelling out the extra cash, you can save up and invest in high-quality Benjamin Moore paints. 
One of the best features of this brand is that it's pretty easy to work with. All you need is a few good rollers, brushes, and other items required for painting, and you're good to go. In this brief guide, we'll tell you how to go about painting your interior walls. Let's take a look!
Step 1: Choose The Right Tools
For any paint job to be successful, you need the right tools. So, look for high-quality rollers, brushes, an extension pole, and a pan. You can find them online or at your local hardware store. You mustn't compromise on their quality since it can directly hamper your home improvement project. 
In addition, you can choose between Aura or ben interior paint line, depending on your requirements and budget. Both these lines have spatter-resistant paint that offers quick touch-ups and a smooth finish. 
Step 2: Prepare The Wall
The next step involves properly cleaning the wall to remove any grease, soot, grime, mildew, or other stains. Although most of the paints in the Benjamin Moore range are self-priming and do an excellent job of providing adequate coverage, you can save on the number of coats by priming the wall in advance. 
In addition, you can opt for a deep-colored or tinted primer if you are working with darker hues. 
Step 3: Cut Into The Room
"Cutting in" the room signifies painting along the edges, the ceiling line, switches, door, windows, etc. This can get quite tricky since it demands precision, and we'd advise you to be careful and choose an appropriate brush for it. 
Step 4: Start Rolling On The Walls
Pour the paint on the well-lined tray and load the roller by moving it back and forth on the pan till it's completely saturated. Then work on the walls with it, following the top-down approach. However, do not apply too much pressure because it might lead to the paint running down or dripping. Allow the roller and paint to do the job. 
 Step 5: Avoid Streaks
One of the most challenging tasks you will be faced with while painting walls is avoiding streaks. This usually happens when you try to paint a large area in one go.
So, paint smaller areas and keep the roller wet. In addition, every time you reload it, start by working on a fresh row and then merge it with the painted area. This minimizes the chances of lap marks and produces a uniform surface. 
Step 6: Let It Dry
It is advisable to apply at least two coats of paint to ensure sufficient coverage and hide previous stains. Besides, it improves the paint vibrancy. 
So, apply two coats and leave sufficient time in between them. Also, let the paint cure properly before you place the wall fixtures or frames back. 
Benjamin Moore Paint Cost FAQ
Can I Get Paint Samples From The Brand?
Yes! Benjamin Moore offers a wide selection of color swatches and paint samples for interior and exterior surfaces. You can order these online, and they are available in standard one-pint sizes that cost $10.99. So, before committing to any one color, you can try out multiple color samples.
Where Can I Find Benjamin Moore Paints?
As some of you might already know, you wouldn't be able to find Benjamin Moore paints at Target or Home Depot. This is because the brand has a longstanding commitment to local paint and stain dealers and sells its products exclusively to them.
So, you can find them at your local hardware shop in the US or Canada.
What Makes Benjamin Moore Products Eco-Friendly?
Benjamin Moore strives to produce environment-friendly products and has taken significant strides in this direction. It has a range of products with zero or low VOCs. Besides, the Gennex Color Technology is a waterborne tinting system that doesn't use any surfactants or chemicals to retain color consistency and quality.
In addition, you can easily access the Safety Data Sheet that elaborates on the toxicity of each paint type. All these factors, combined with the low odor emission, make it one of the most eco-friendly paint brands on the market.
Which Is The Most Eco-Friendly Paint From The Brand?
The Eco Spec range that replaced the Natura line is the greenest paint from the brand. It has minimal odor, adheres to stringent environmental safety policies, emits zero odor and VOCs, and has received several third-party certifications that hail it as one of the most sustainable paint options.
How Long Does The Paint Take To Dry?
There's no fixed answer to this question. As a rule of thumb, the paint dries quickly in a dry environment, and latex-based paints dry faster than alkyd ones. So, it is best to refer to the technical data sheet that the brand provides for its products. It has specific details about the paint-dry time.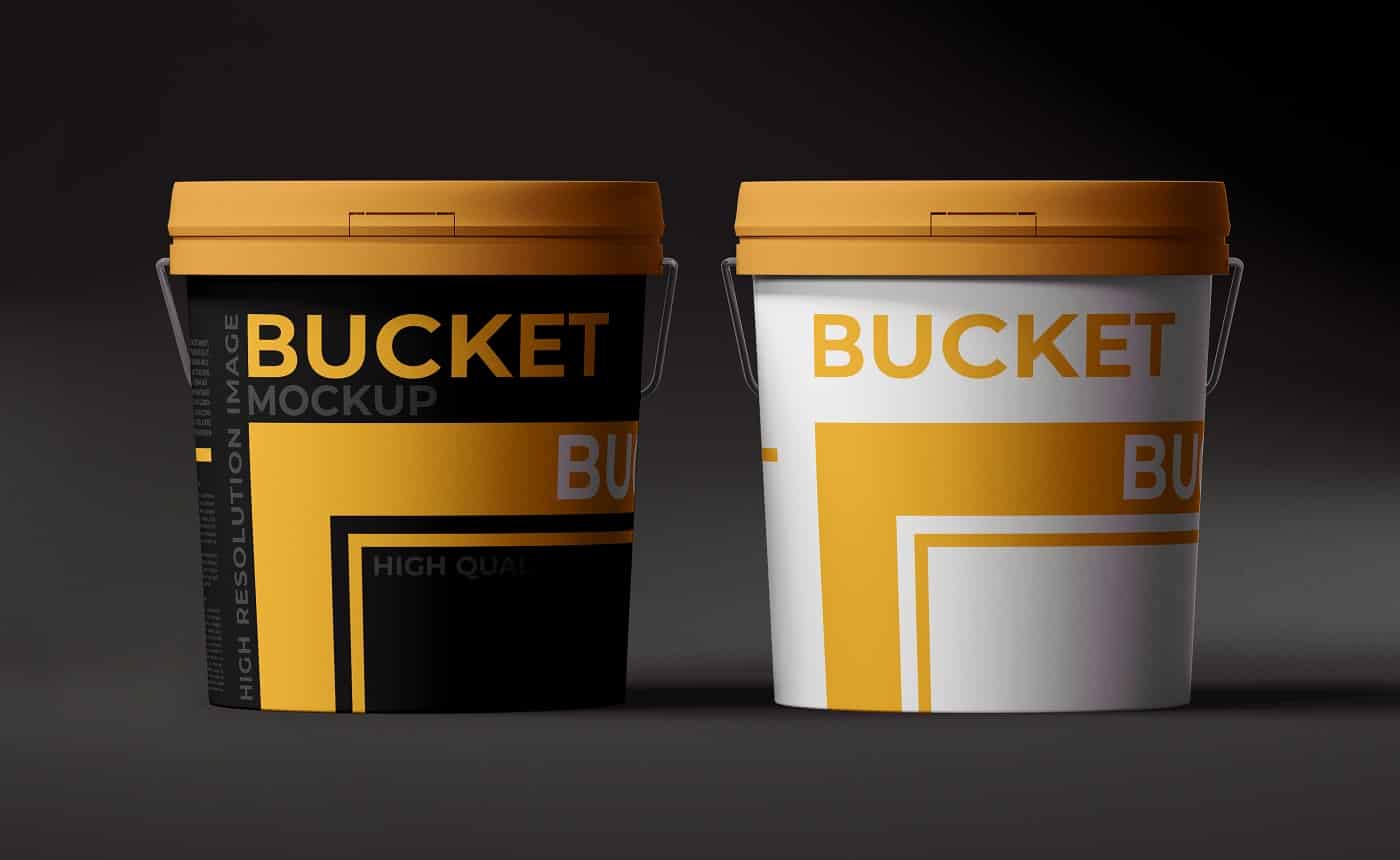 Final Words
Benjamin Moore has become a favorite among interior designers and coveted among homeowners for its carefully formulated product line with breathtaking colors, high coverage, and fade resistance. 
Even though the paints from this brand cost more, they prove to be quite economical in the long run, as you wouldn't have to re-paint the house for a very long time. In addition, the paint is immune to mildew formation and weather damage. So, even though its price is a pocket pinch, you will not regret it. 
If you are willing to splurge, the Aura range of interior and exterior paints will be your best bet. However, if you want something on a modest budget, the ben interior and exterior line should be your go-to choice. 
With that, we will take our leave. Do let us know what you think in the comments below.
Until next time, happy painting!
Related Articles
9 Best Pump Sprayers For Staining Fence
9 Best Concrete Stains to Consider
Learn How To Soften A Hard Paint Brush
5 Best Paints For Stucco Reviewed
11 Best Paint For Concrete Walls In Basement
9 Best Paint Brushes For Chalk Paint
13 Best Professional Airless Paint Sprayer
How To Paint Without Leaving Brush Strokes
How To Paint Aluminum [Step by Step]
10 Best Paint Primer For Drywall
How Long Should Primer Dry Before Painting
10 How to Remove Spray Paint from Concrete 
How To Remove Spray Paint From Plastic 
How Much Does It Cost To Paint A Car?
9 Best Paint Roller To Hide Paint Defects
7 Best Paint Brushes For Trim [Review & Buyer's Guide]
7 Best Primers To Cover Dark Paint
13 Best Professional Airless Paint Sprayer 
How Much Does A Maaco Paint Job Cost?
The 7 Best Paint Sprayers for Chalk Paint
13 Best Paint for Furniture | Reviews & Buyer's Guide
13 Best Air Compressors  | Buyer's Guide and Reviews
10 Highest CFM Air Compressors  
9 Best 6 Gallon Air Compressors for Your Home & Garage
13 Best Paints for Bathroom Ceilings  
13 Best Paint for Kitchen Cabinets This Year
2 Luminess Silk Reviews [All You Need to Know]
HVLP vs. LVLP [All You Need to Know & Winner]
Paint Sprayer Vs. Roller [All You Need to Know]
5 Best Sprayers For Plasti Dip
Learn How to Remove Paint From Brick
How Much Does It Cost To Bottom Paint A Boat?
How To Thin Latex Paint For A Wagner Spray Gun
Alcohol Ink Art Tutorial [Alcohol Inks 101]
7 Best Latex Paint Remover [Reviewed]
9 Best HVLP Spray Gun [Review & Buyer's Guide]
6 Best One Coat Paint and Primer
7 Best Primers to Cover Dark Paint
7 Best Exterior Primer For Peeling Paint
9 Best Deck Stains Today [Reviews & Buyer's Guide]
6 Best Paint Primer For Rusted Metal
13 Best Automotive Paint Gun for Beginner
7 Best Paint Stripper For Metal [Tested]
9 Best Paint Brush For Polyurethane 
9 Best Paint Stripper For Metal 
7 Best Cold Galvanizing Paints
11 Best Paint Scrapers to Rock
How to Remove Spray Paint from Concrete
7 Best Primers For Covering Red Paint
11 Best Paint Roller To Hide Imperfections Tested
7 Best Primers For Covering Red Paint