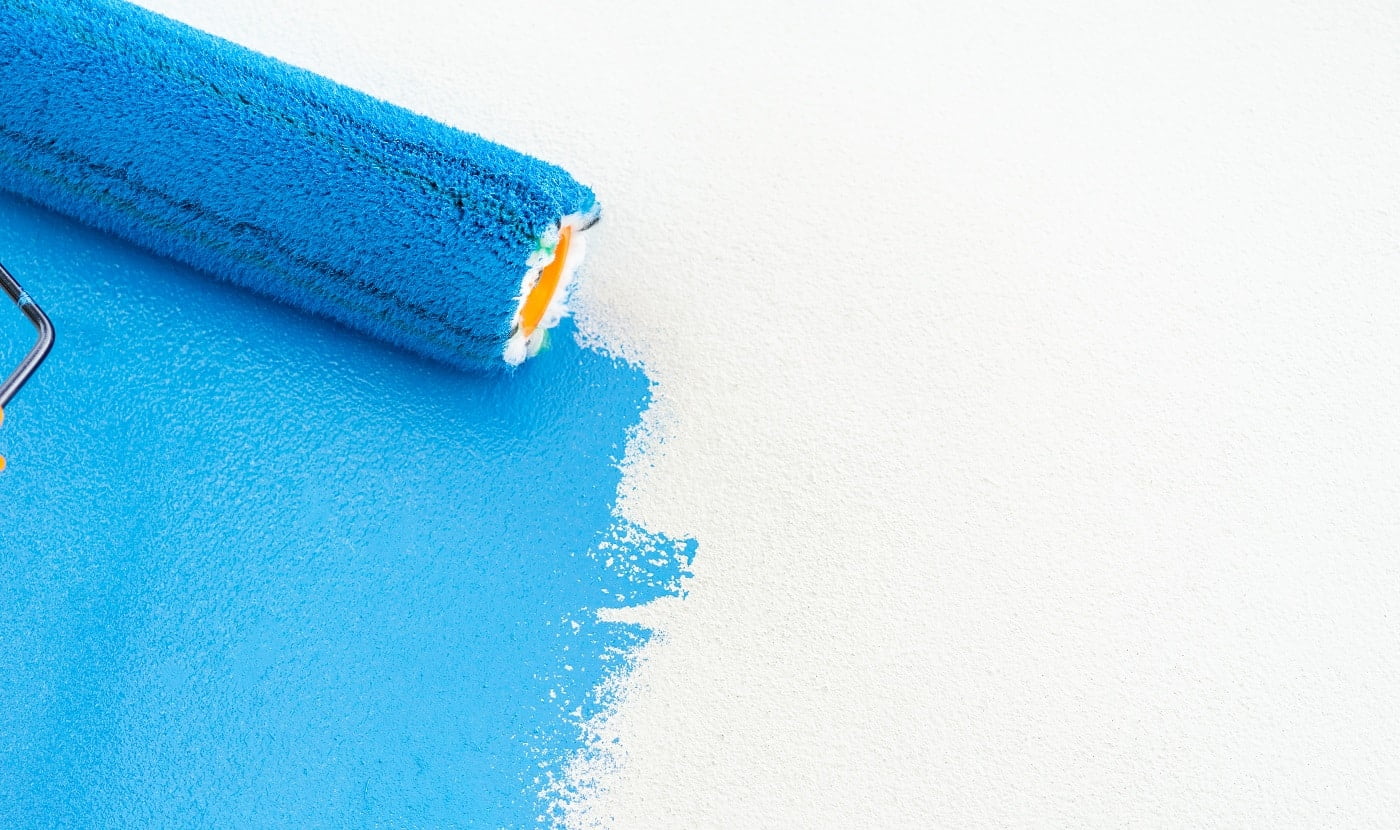 It's 7 in the morning, and you wake up to the sight of dark spots on your wall and ceiling. Not a pretty sight, is it? 
Your home is supposed to bring in positive vibes, and imperfections on the wall can be a major mood spoiler. But hey, do not worry as there is a way to bring about a change. It is time to purchase a good roller and then let it transform your walls with your favorite colors and textures. 
And guess what, there is no need to get professional help and spend loads of money on it. You can do it yourself at home with the right equipment. 
To make your job easier, we are here with a list of the top 11 paint rollers to hide imperfections. The top features, along with the pros and cons, have been listed in detail for your benefit. 
So, dive in to know more! 
Top Paint Roller To Hide Imperfections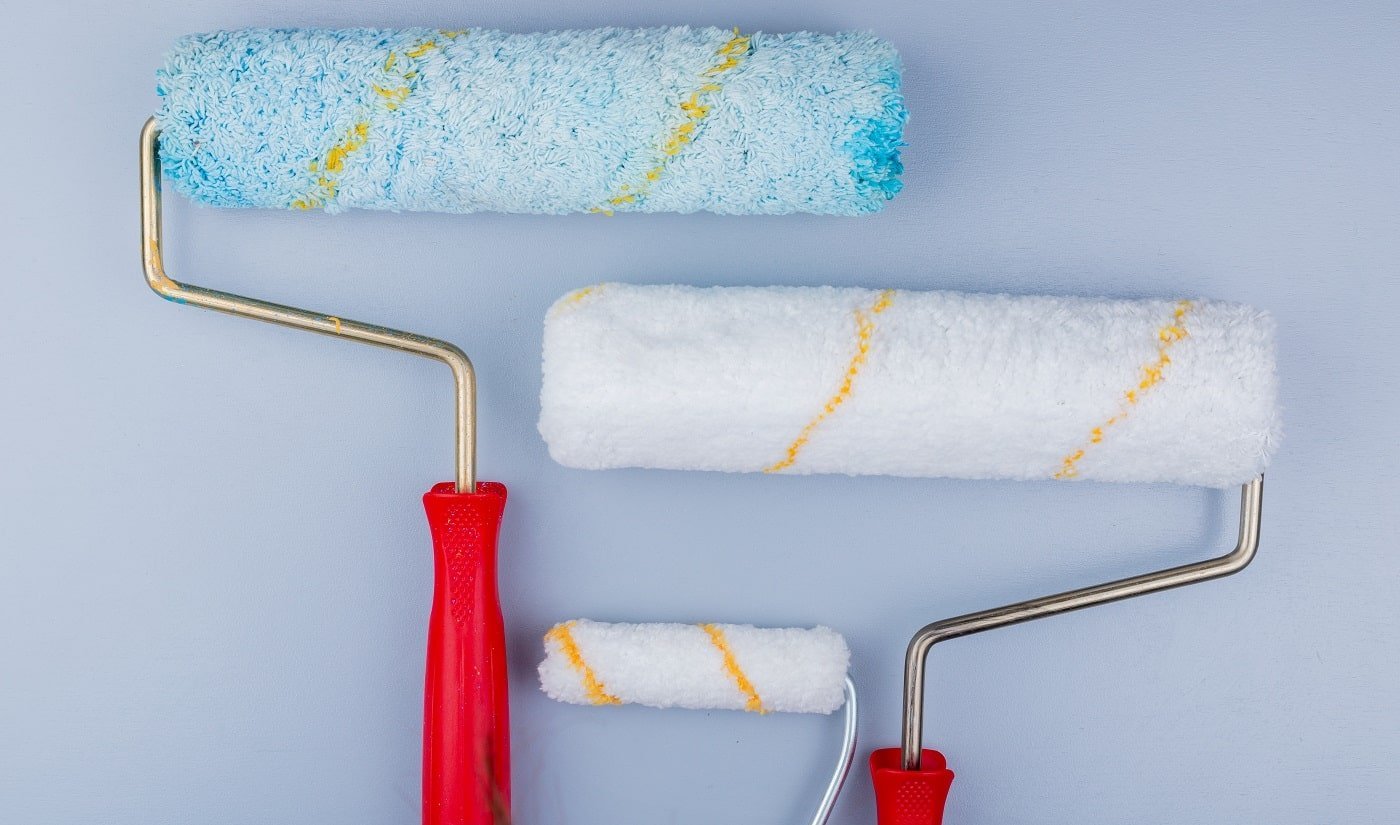 One of our top recommendations is the Bates Paint Roller, which comes with a set of 11 different pieces, providing everything that you may need. You can expect professional quality results as it provides a smooth finish that looks gorgeous on all kinds of surfaces.
Sale
Why Did We Like It?
First of all, let us tell you about the units in the kit. It includes a tray, 4 roller covers, one roller frame of 9 inches and another of 4 inches, an angel paintbrush, and a high-density brush made of foam. 
The two roller covers measure 9 x 1//2 inches, while the other two measure 4 x ½ inches. This should take care of both small and big surfaces, and you can achieve a smooth layer every time. 
It has synthetic filaments, which are specially designed to hold more paint than standard options. This made painting easier and saved us a lot of time, which would otherwise have been spent bending down, dipping it in the can, and picking up paint. 
Plus, the naps are ½-inch in diameter and will help you to paint all kinds of places that would have been otherwise difficult to reach. You can use this roller to paint over imperfections on both walls and furniture.
What Could've Been Better?
We would recommend that you check the tray carefully before pouring paint into it. There was a gaping hole in the tray we received, and some of the paint leaked out. On contacting the customer support team, we were offered a replacement immediately, but we did lose time in the process. 
Pros
Known to be affordable

Holds more paint

Can paint both big and narrow surfaces

Works for professionals and beginners
If you are only looking for a frame, then the Wooster Brush R017-9 Roller Frame will be an excellent choice. This is a very sturdy unit made of durable materials and will fit well with naps, measuring 9 inches. Read on to understand the bells and whistles in a better way.
Sale
Why Did We Like It?
First of all, this roller comes with a quick-release spring, which will help you change naps easily. It will not slip out of your hand, spilling paint in the process. The naps are tightly held and will not come off while painting. Paired with this is a chrome-plated shank, which measures 5/16 inches. 
What's more, it is made of green fiberglass and comes equipped with a nylon cage. There are end caps placed to prevent any dislocation while working. 
Now, if you are wondering about the grip, the unit has a polypropylene full-sized grip. This comes along with reinforced threads that will prevent you from straining your hand. We felt that it would be able to roll smoothly, and it does fit well into the palm.
What Could've Been Better?
The only issue with this product is that it makes a squeaky sound every time we use it. This sound can be disturbing, especially when you are using it for long hours. So, we would recommend putting on earphones and turning on your favorite music before beginning the process. 
Pros
Quick-release spring

Durable fiberglass is used

Polypropylene grip

Does not spill paint
Now that we have told you about a roller frame, it is time to discuss naps. One of our top recommendations is the Pro Grade – Paint Roller Cover, which will fit into any roller frames with a length of 9 inches. We were very happy to see the smooth and perfect finish that this helped us achieve.
Sale
Why Did We Like It?
This is a set of 5 naps that will fit in with most 9-inch frames. Each of them is made with microfiber and is not prone to shedding at all. We loved the smooth and even finish that this provided us. 
Plus, each of the naps is ½ inches thick and can hold a lot of paint. They work on both smooth and semi-smooth surfaces, and you can use them on drywall. We worked on both ceilings and walls with this, and it did not drip much. 
And if you are worried about durability, this option is known to be very durable, and you can use them multiple times. The naps can be easily washed and reused for other colors, and you will not notice any kind of shedding. 
What Could've Been Better?
There were some pieces of blue bits that were stuck on the naps. Initially, we were not concerned, but after we started to use them, there were blue spots being left on the wall. We immediately cleaned it well and then continued the process, and we have to say that this was time-consuming. 
Pros
No-shed microfiber used

Perfect for painting walls and ceilings

Known to be durable

Works on smooth and semi-smooth surfaces
Cons
Blue bits stuck in the naps
Up next, we have a brilliant product that works very well with glossy paint and enamels. The FOAM PRO 184 is a mini roller, which is a great choice for smaller and narrow places. It will provide a spray finish that keeps the glaze intact.
Why Did We Like It?
This is a perfect device to apply a number of solutions on surfaces, and that includes glossy paint, primers, stains, varnishes, and urethanes. It is small in size, measuring just 4 inches, and hence we were able to use it to reach difficult corners. 
Additionally, this item worked very well on cabinet furniture, doors, and moldings. The paint does not spread or get onto other surfaces on the sides. Plus, it can easily be put into 1-gallon cans, and you do not have to pour the paint first into a bigger container. 
Moving on, one of its standout features is that there are no naps attached, and hence you will just be getting a smooth and lint-free surface after painting. Many recommend using this for painting the topcoat to ensure a leveled finish.
What Could've Been Better?
Since there are no naps attached, you will not be getting any kind of texture on the walls or furniture. Remember this before making a purchase so that you do not end up buying something that does not fit your needs. Having said that, we will not be holding this as a drawback. 
Pros
Provides a smooth finish

Works well on narrow surfaces

Does not drip

Fits into 1-gallon cans
Cons
Does not allow a textured finish
Are you looking to use a roller with latex-based paint? The Purdy 144630183 Colossus Roller Cover will serve you excellently well as it is specially designed for this type of paint. It works smoothly on most surfaces and is a cost-effective option.
Sale
Why Did We Like It?
This product is made of woven polyamide and is known to be very durable. The woven fabric sticks to each other and does not shed much during the process. In the case of the small amount of lint that mixes with paint, you can easily pick them off. 
Next, you can use this product on semi-rough and semi-smooth surfaces. The texture of the roller cover will help in achieving a smooth finish if you are using oil-based stains or latex. 
What's more, this is big in size, measuring 18 inches, and will work on heavy-duty painting projects. Many professionals choose this as it can hold a lot of paint at one time. Plus it is big in size and can cover a larger area in a short while. Overall, it makes painting less time-consuming, and that is appreciated. 
What Could've Been Better?
Although it is known to work very well, you might have trouble fitting it with every frame. We will recommend calling customer care representatives and discuss the brands and models that this roller cover will work with. This would save time and money in the process, and you can make an informed choice. 
Pros
Measures 18 inches in length

Perfect for semi-rough surfaces

Can hold a lot of paint at one go

Making the process less time-consuming
Cons
Does not fit 9-inch frames
Up next, we have another product from the house of Bates. The BP-RS03N- Paint Roller is a set of 1 frame and 2 roller covers, and it works very well for different kinds of painting jobs. You will love the features that it is packed with, and you can read on to know all about them.
Why Did We Like It?
This is a lightweight product that is easy to handle and is widely used by professionals. We especially loved the high-impact handle that it comes with, which is made of rubber. This would provide you with a sturdy grip, and there are no chances of it slipping from your hand. 
Moreover, we loved the smooth finish that was achieved, and we were able to do the job like professionals. The sleeves were able to hold a lot of paint at one time, and you can cover surfaces in a short time itself. 
Adding on to that, these naps are very easy to clean and do not spill too much paint. They are made of microfiber and are resistant to shedding. We were able to get all kinds of painting projects done with this.
What Could've Been Better?
While this will work on smooth walls, we will recommend not using it on textured surfaces. We tried it on textured walls, and the layer turned out to be very uneven. We then had to apply multiple coats, and that involved a lot of effort. Take this into account, and there should not be any further problems. 
Pros
Comes with a rubber handle

Easy to clean

Resistant to shedding

Fits most extension poles
Cons
Not for textured surfaces
Do you need a kit for painting hard-to-reach places, such as trims, doors, and line striping? The Aixpi Paint Roller will help you achieve your goals in the easiest way possible. This set contains 9 roller covers and it's ideal for large-scale projects.
Why Did We Like It?
Each of the roller covers is made of 100%, premium-quality polyester. These synthetic filaments can hold a lot of paint, and you will not need to bend down and dip the cover in the can constantly. The pack includes 9 roller covers and a single frame. All you need is some paint, and you can get started with the job immediately. 
Plus, the naps are ½-inch in thickness and work very well with latex and oil-based paint. You will be getting a flat and smooth surface after painting, which works well with most of the furniture. Professionals and DIY enthusiasts can both use this to achieve great results. 
Moving on, the company provides fabulous after-sales service for up to 12 months. The customer service is very responsive, and you can reach out to them in case of any queries.
What Could've Been Better?
While we did not face any problems with this roller, we did find that it sheds often. Now, if you are applying thick paint, then the lint gets mixed and is not very visible; otherwise, you will have to pick each one off individually. 
Pros
Made of 100% polyester

Dense fiber reduces dripping

Perfect for difficult-to-reach places

Great customer service
The Wooster Brush RR662-9 is the next item on our list, and it is popular for providing clean coverage on all types of surfaces. This works very well for small-scale projects where you only need one nap to get the job done.
Why Did We Like It?
This is made of yellow fabric, which has a high capacity and is known to provide complete coverage. We have to mention the high density that it comes with, and that ensures that a lot of paint is absorbed and held at one time. You can easily resist matting and get a glossy finish, thanks to this. 
Plus, it comes with a polypropylene core, and this resists cracking, increasing the durability. It is resistant to water and solvents, making sure that the nap stays in place for longer. 
Moreover, we found that this unit weighs 1.6 ounces, and is one of the most lightweight options on this list. This will not cause any strain on your hand, and you can continue working for long hours. 
What Could've Been Better?
The downside to this product is that it splatters some amount of paint while working. So, we will suggest that you cover the entire area around you before beginning to paint. Also, wear proper gear so that the paint does not get into your eyes or nose. Once you are prepared, this should not bother you anymore. 
Pros
High-density fabric

Provides complete coverage

Known for its durability

Does not shed
Next, we have ALAZCO Paint Roller, which is one of the smallest options available on the market today. It measures only 3 inches and works for corners, trims, and hard-to-reach places. This is also made of strong material and can be used multiple times.
Why Did We Like It?
This product consists of 6 covers, which are made of a unique blend of polyethylene fibers that are woven together. You will find an interlocking pattern that is specially made to absorb as much paint as possible. 
We loved the unique dense nature that the roller has and that ensured it could hold a lot of paint at one time. This brilliant absorption capacity makes it stand apart from its peers. Plus, it is resistant to shedding, and you should not find a lot of lint while working. 
Next, this product is known for its smooth free-spin action, which will enable you to work freely and quickly. We were able to work with less elbow grease, thanks to this. 
Last but not least, this unit comes with a comfortable grip that would not slip out of hand.
What Could've Been Better?
This option works well for smaller projects, but it will not work for larger ones. This is because of the small size, which would take a lot of time to cover large surfaces. You can instead use a larger product measuring 9 inches or more for bigger walls. 
Pros
Known for smooth free-spin action

Comfortable, sturdy grip

Interlocking polyethylene fibers

Perfect for narrow areas
Now that we are nearing the end of this list, it is time to introduce the Purdy 140765014. This is a mini roller system that is meant for versatile use. You can use it to achieve all kinds of sheen types.
Why Did We Like It?
To begin with, this product works well with primers, stains, cleaners, and oil-based paints. You can also use it with latex, and you will get a glossy surface. We have used it on semi-smooth and semi-rough surfaces, which include drywall, floors, and ceilings. 
Moving on to the material used to make these rollers, we were pretty impressed with the woven dralon fabric, which worked great in absorbing and retaining paint. It offered a lint-free finish, and we did not have to waste time picking off the lint. 
Next, this can be used for heavy-duty work, and it will provide complete coverage from one edge to the other. The surface will have a flawless finish, and you can create softening and blending effects easily on the walls. 
What Could've Been Better?
This product works well, but the packaging was not done well. The handle was slightly bent due to this, and it could have been easily prevented if better packaging material was used. We wish that the brand would take this into consideration. 
Pros
Perfect for semi-rough surfaces

Free from lint

Made for heavy-duty use

Allows softening and blending
If you want a roller nap to fit standard-sized 9-inch frames, then the Wadason Paint Rollers will suit you well. This option will help you take care of multiple painting projects quickly. And it is super easy to attach or remove when using suitable frames.
Why Did We Like It?
This product works very well on walls, ceilings, and other surfaces, which are semi-smooth or semi-rough in nature. The ½-inch nap has great absorption capacity and will ensure that you can cover big and small surfaces easily. Plus, there are 6 of them in one pack, and you can use them alternatively for different colors. 
Next, once you are done painting for the day, these covers will be easy to clean and will not require you to spend a lot of time. But it is best to clean it immediately before the paint dries on it. 
Moving on to the type of paint, this nap works well with flat, matte, semi-gloss, and satin eggshell paint and will provide you with the right kind of finish.
What Could've Been Better?
This product is prone to shedding, and you will see a lot of lint on the painted surface. We had to spend a lot of time getting the lint out, and that could be a problem, especially for people with busy schedules. 
Pros
For semi-smooth and semi-rough surfaces

Easy to clean

Great absorption capacity

Known for its versatility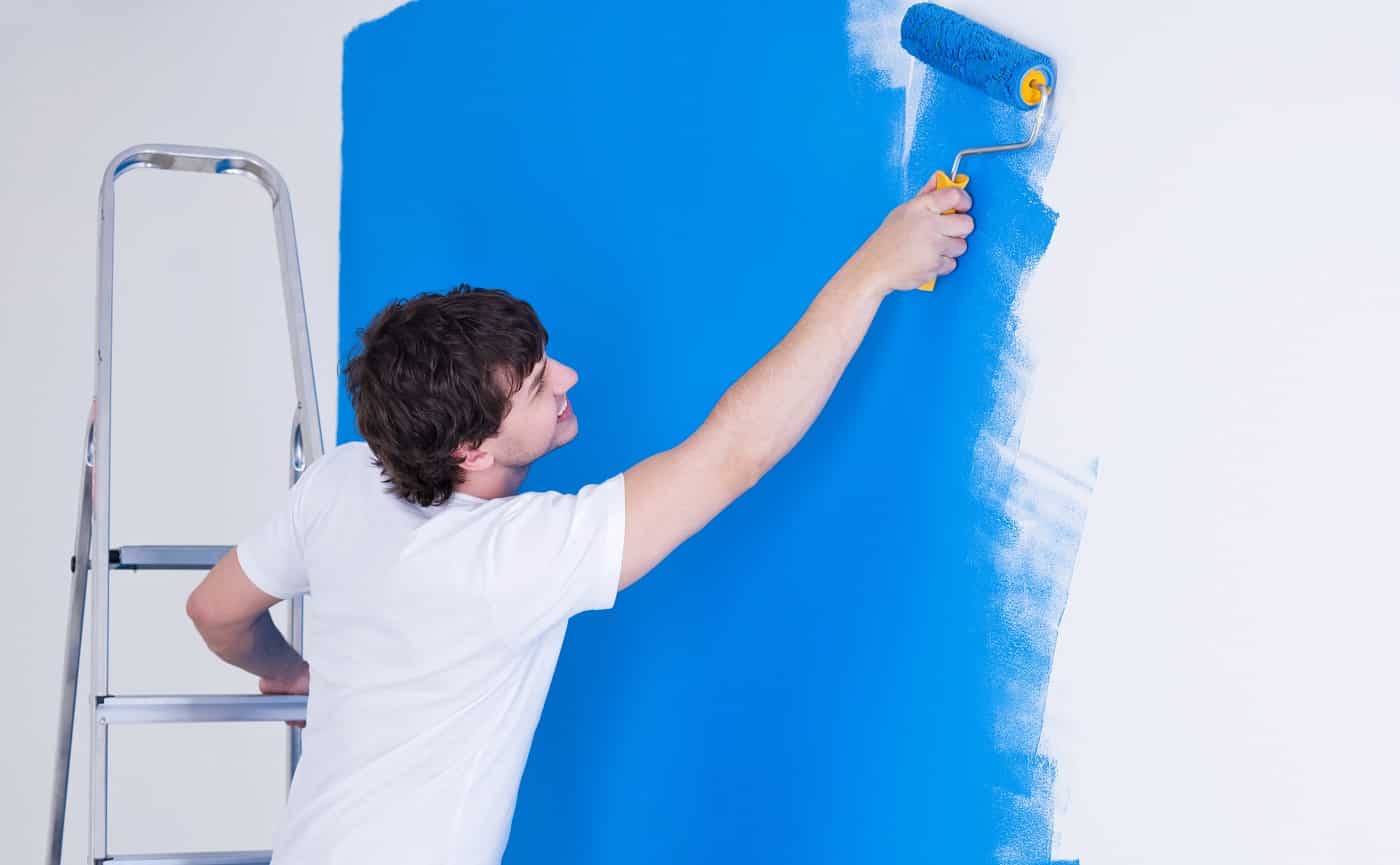 Paint Roller To Hide Imperfections Buyer's Guide
Now that you know about the top paint rollers to hide imperfections, let us help you further in choosing one. In this section, we have listed down the top factors, which will help in deciding upon an option that is perfect for you. Read on to know all about them. 
Size Of The Roller
The size of the roller is a very important consideration while purchasing one, and you should know that this determines a lot. If you are planning to work on corners and edges or you want to paint by the side of windows, a large option would create a mess. 
You will need a small roller between 3 to 9 inches for this job. The size will vary with the amount of precision that is required while painting. 
On the other hand, if you need to paint large surfaces like walls or furniture, it is best to opt for bigger rollers as they will help in covering large areas quickly. Plus, it will be able to hold more paint, making your job simpler. 
Handle
The handle is an important part of the product, and you should check it before purchasing. It is best to opt for a comfortable grip that will not cause your hand to strain. Also, a full-sized grip will make it easier to work with. Some handles are made of rubber and are softer to hold. 
Absorption Capacity 
The absorption level of a product will determine the time taken for you to complete your job. Naps that can absorb a lot of paint make the entire process easier, and this works best for large surfaces. 
However, if you are working with narrow trims or edges, a larger absorption capacity is not needed. Hence, make a note of your requirements before purchasing any one of the options.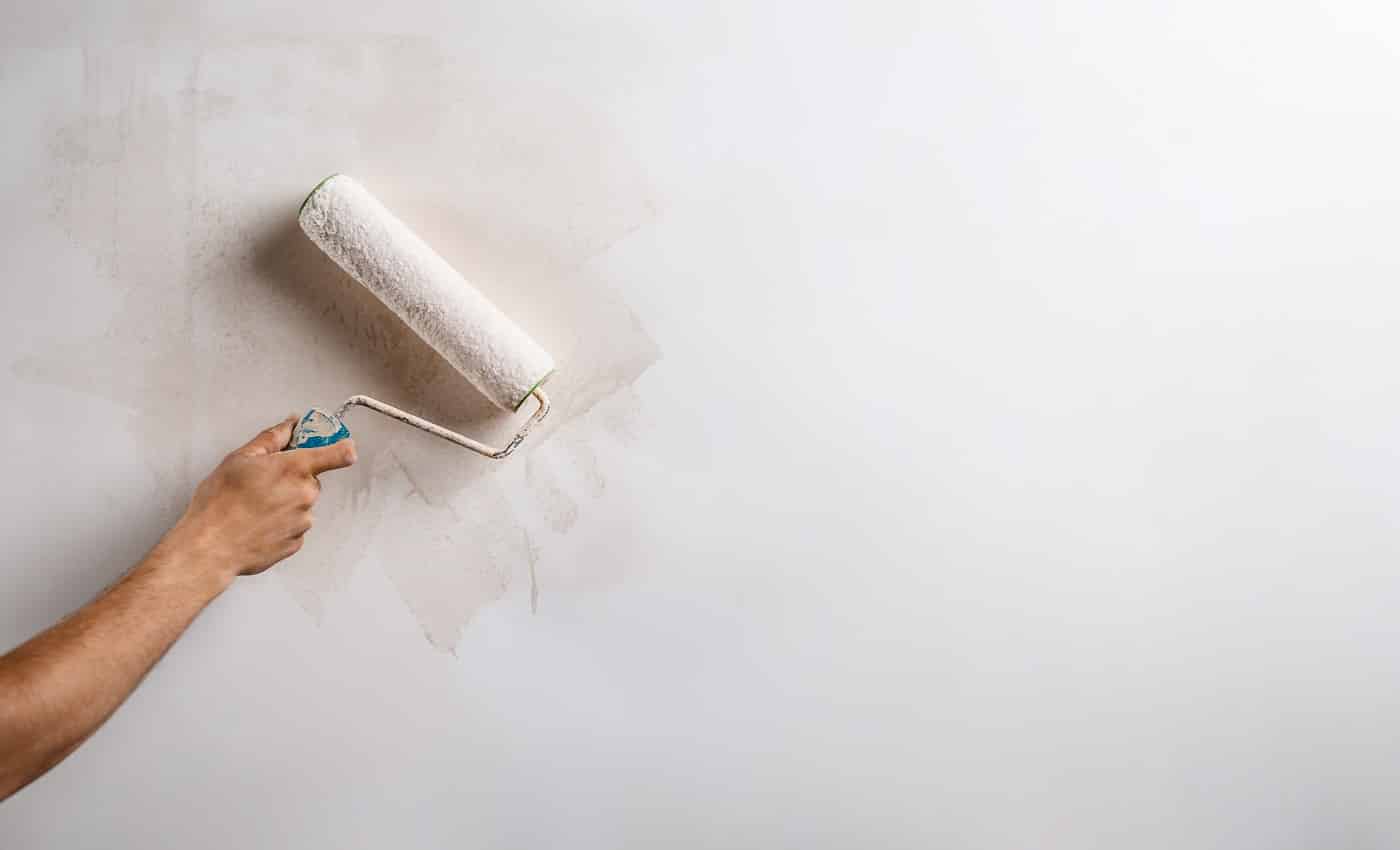 Verdict
Now before you begin painting, it is essential that you know everything about the process. We will recommend talking to an expert or a friend who has done it before. 
If not, you can watch YouTube tutorials to know better. Once you have a clear understanding and  all the tools needed, it would be the time to begin. 
Having said this, we will do a quick run-through of our favorites before taking your leave. If you intend on getting a complete kit, then our favorite option is the Bates Paint Roller Kit. But if you are only looking for a frame, the Wooster Brush R017-9 Roller Frame will serve you well. 
On the other hand, the Pro Grade – Paint Roller Covers will be a brilliant choice if you just need naps. Let us know about your favorite option in the comment section below. 
Related Articles
7 Best Roller For Polyurethane
Alcohol Ink Art Tutorial [Alcohol Inks 101]
7 Best Latex Paint Remover [Reviewed]
9 Best HVLP Spray Gun [Review & Buyer's Guide]
6 Best One Coat Paint and Primer
7 Best Primers to Cover Dark Paint
7 Best Exterior Primer For Peeling Paint
9 Best Deck Stains Today [Reviews & Buyer's Guide]
6 Best Paint Primer For Rusted Metal
13 Best Automotive Paint Gun for Beginner
7 Best Paint Stripper For Metal [Tested]
9 Best Paint Brush For Polyurethane 
9 Best Pump Sprayers For Staining Fence
9 Best Concrete Stains to Consider
Learn How To Soften A Hard Paint Brush
5 Best Paints For Stucco Reviewed
11 Best Paint For Concrete Walls In Basement
9 Best Paint Brushes For Chalk Paint
13 Best Professional Airless Paint Sprayer
How To Paint Without Leaving Brush Strokes
How To Paint Aluminum [Step by Step]
10 Best Paint Primer For Drywall
How Long Should Primer Dry Before Painting
10 How to Remove Spray Paint from Concrete 
How To Remove Spray Paint From Plastic 
How Much Does It Cost To Paint A Car?
9 Best Paint Roller To Hide Paint Defects
7 Best Paint Brushes For Trim [Review & Buyer's Guide]
7 Best Primers To Cover Dark Paint
13 Best Professional Airless Paint Sprayer 
How Much Does A Maaco Paint Job Cost?
The 7 Best Paint Sprayers for Chalk Paint
13 Best Paint for Furniture | Reviews & Buyer's Guide
13 Best Air Compressors  | Buyer's Guide and Reviews
10 Highest CFM Air Compressors  
9 Best 6 Gallon Air Compressors for Your Home & Garage
13 Best Paints for Bathroom Ceilings  
13 Best Paint for Kitchen Cabinets This Year
2 Luminess Silk Reviews [All You Need to Know]
HVLP vs. LVLP [All You Need to Know & Winner]
Paint Sprayer Vs. Roller [All You Need to Know]
5 Best Sprayers For Plasti Dip
Learn How to Remove Paint From Brick
How Much Does It Cost To Bottom Paint A Boat?
How To Thin Latex Paint For A Wagner Spray Gun
How Much Does Benjamin Moore Paint Cost? [Guide]
7 Best Cold Galvanizing Paints
9 Best Paint Stripper For Metal 
7 Best Cold Galvanizing Paints
11 Best Paint Scrapers to Rock
How to Remove Spray Paint from Concrete
7 Best Primers For Covering Red Paint
7 Best Primers For Covering Red Paint