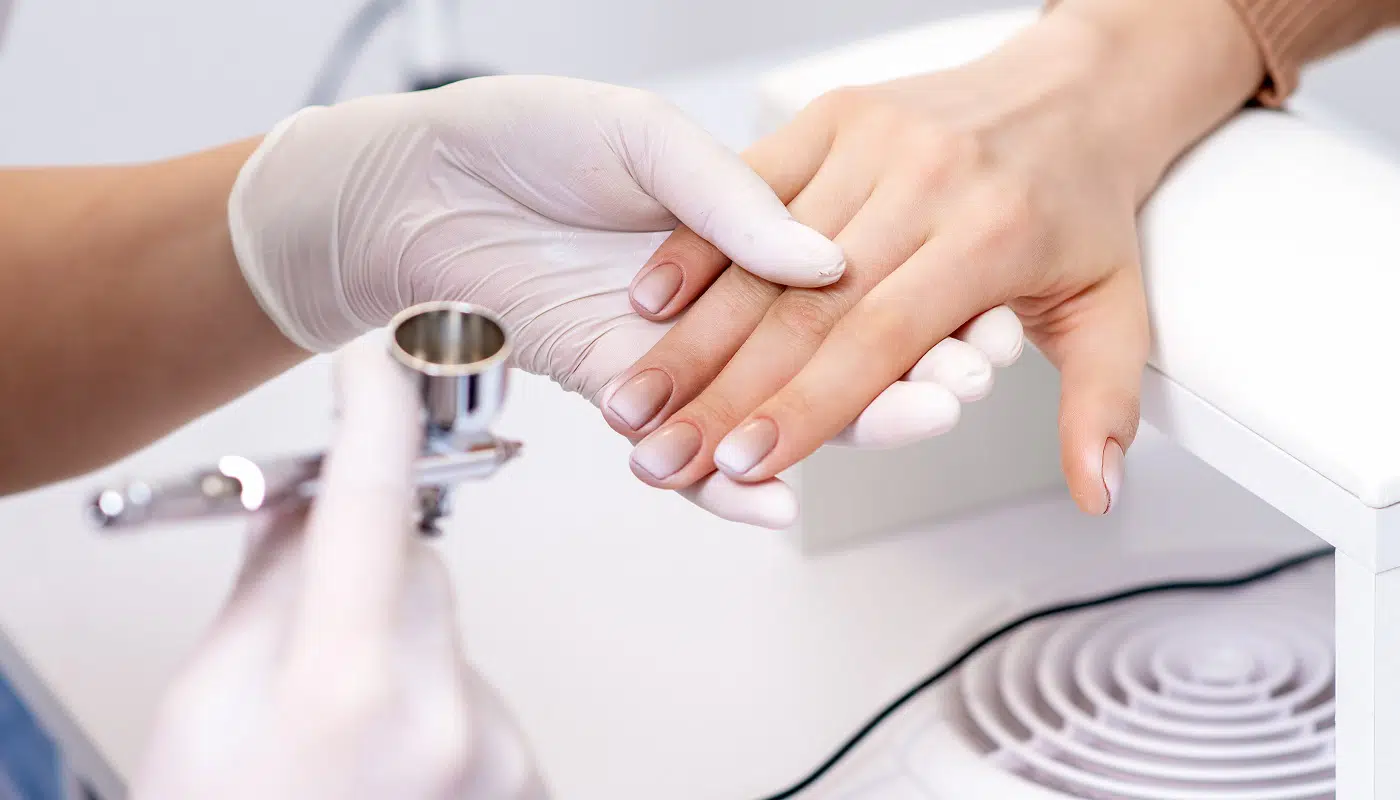 Marc Jacobs, an American fashion designer, once said, "makeup is the finishing touch, the final accessory," and we think this is absolutely true! 
While we believe that true confidence lies within ourselves, makeup can provide that much-needed boost. And Luminess has stepped in to help achieve just that. They are offering a wide set of products along with an Airbrush makeup system. 
So, if you have been craving to achieve that perfect professional finish, the airbrush stylus will help you achieve it. And do not worry if you have never used one before. 
The brand has thought it through, providing 2 kits. One is for beginners, while the other is for experts who have prior experience with airbrushing. 
Furthermore, we will introduce you to the kit and the brand offerings before moving on to its types. So, what are you waiting for? Dive in! 
The Luminess Air Airbrush Makeup Kit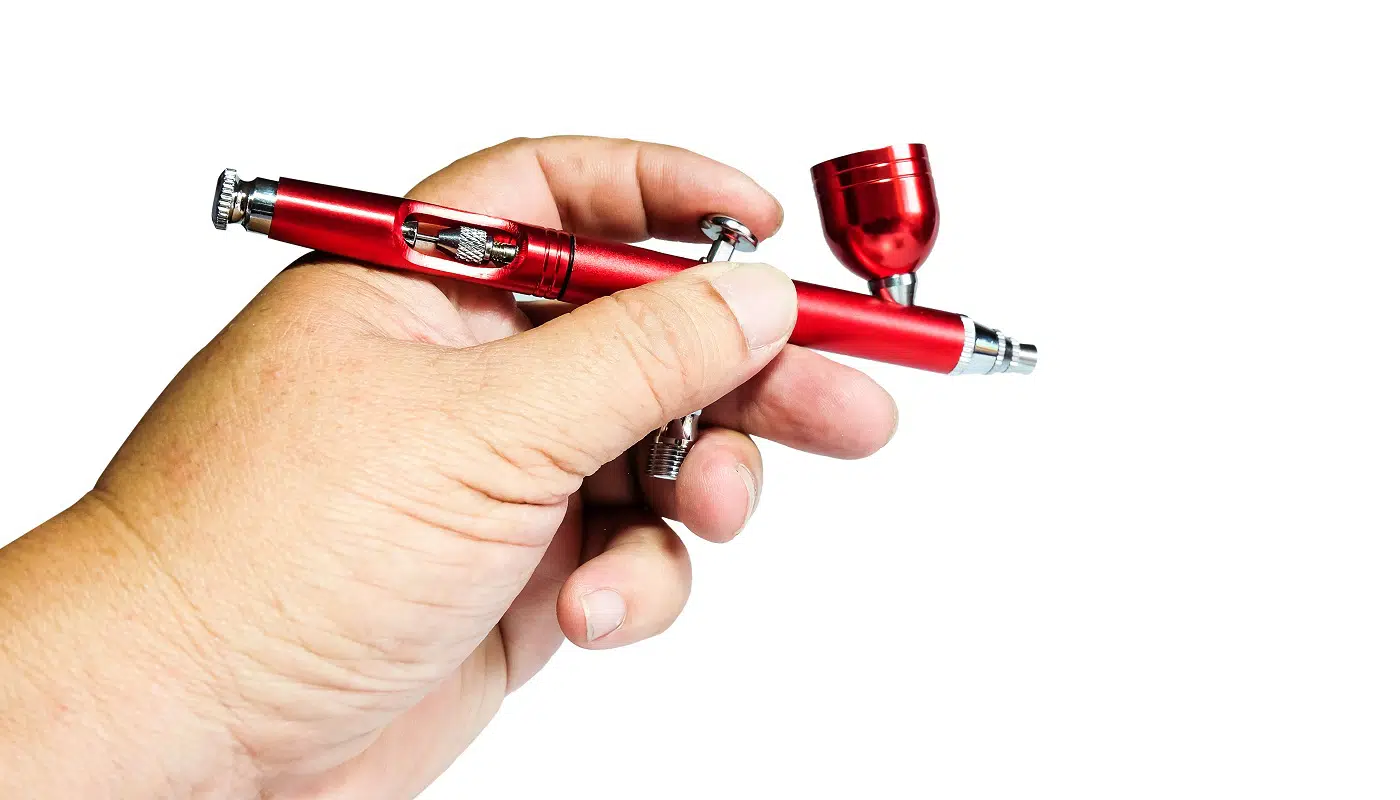 We want to put our best selves forward every time we step out of the house. And one thing that builds self-confidence is the perfect makeup kit. It will not only help in making one's face flawless but will also provide you with more confidence every time you walk down the streets. 
The Luminess Air Airbrush Makeup Kit makes use of an airbrush stylus to apply its different products, leaving you with a smooth and professional finish every time. 
What Is Inside The Kit?
This tool kit includes a number of components that will together provide your face with excellent coverage. In this section, we will discuss them in detail.
Instructional Video
The kit will always come with an instructional video that will provide necessary tips and tricks to make the application process easy. This will not only introduce you to the products but will also provide information on how to use each one of them. We will recommend watching it before airbrushing your face. 
Airbrush Stylus
This is one of the major parts of the system, and the stylus is actually a gun that will help you with spraying. It comes with a sliding trigger that will help you adjust and change the pressure of the makeup. 
If you pull it all the way back, you will be getting a pressurized spray that will spread over a small but focused area. Bring the trigger midway for a more balanced spread, and you should be able to handle it well. 
Compressor
For the airbrush to function, you will need an airbrush compressor. This will supply air and ensure that it works well in spreading the makeup.
It is also very simple to operate; you will only need to press one button to start and stop. Once you have switched it on, attach it to the compressor, and it should power up immediately. 
Moisturizer
Before you apply any form of makeup, it is important to use a good moisturizer. Now Luminess offers water and mineral-based makeup, which works wonderfully on dry skin too. But it is always better to moisturize before applying the foundation. 
Foundation
Now we know there are multiple shades when it comes to skin tones, and you would generally be looking for something that resonates with the best. That's why the company provides 12 different shades for the varied skin tones out there, including fair, warm, deep, tan, and medium shades, to name a few. They will blend well and work on most skin types easily. 
Also, you will not need a concealer while using this foundation. This will help in hiding sun damage, freckles, and acne marks easily. It will also hide fine lines giving you complete and flawless coverage. 
Plus, the formula is oil-free and will not clog your pores. Hence, you can wear it for long without worrying about rashes and acne. 
Blush
You also get a blush that is airbrush-specific, and it will work like standard blushes. Remember to use this sparingly to prevent tinting your face too much. Now there are 8 shades of blush, so you can select one depending on your skin tone. Choose among fair, medium, tan, deep and warm shades, and the blush will complement your shade perfectly. 
Hose
This company has been very concerned about the user's convenience; hence, it has designed the hose to be pretty long. The length is perfect, so you will not need the compressor very close to you. 
Highlighter
Last but not least, this pack includes a highlighter that works well in accentuating the cheekbones. It will make certain areas of your face lighter and enhance your look.
Advantages Of Using The Kit
Stylus and compressor is easy to work with

Carry case included for better portability

Provides a natural look if applied well

Lasts for a long time

Instructions provided in a DVD

Known to be sweat-proof
What Could Have Been Better?
This kit might take some time to get used to, and you will have to apply it carefully in the beginning. If you over-apply, the face might look cakey, spoiling the entire look. We will recommend that you practice at home a few times. 
Since this is a different way of applying makeup, it might take some time to be a pro. But once you learn, you can get the perfect natural look easily. 
Also, ensure that you clean the stylus once in a while. Otherwise, it can clog and prevent fluid from coming out. For unclogging it, you will require water and a thin brush. In case that is not available, you can use one of your fingers too. 
The 2 Luminess Air Systems
2 different types of brush systems are offered to the customers, and they are based on different levels of expertise. We will discuss both of them below, and you should read on to know all about them. 
The Luminess Air Legend System is designed for those who are trying out airbrushes for the first time. This will introduce you to the world of airbrush makeup, and you can try applying different types of foundations, highlighters, blushes, and primers with this. 
What's more, there are color options too, and you can get a set in your favorite color. That said, there are 4 unique colors to choose among, including:
Black and rose gold

White and black

White and aqua

Hot pink
Pick your favorite and get this makeup set to match the dressing table in your room. You will be getting a bottle of blush, skin brightening glow cream, primer or moisturizer, and 2 bottles of foundation in the kit. 
While the Legend system was for beginners, the Luminess Air Pro System is for those who have already experimented with airbrushing and are seeking a professional option. While some parts of both sets are the same, there are some differences. 
Firstly there is a difference in the kind of compressor used, and this one offers more modes. While the Legend system has a compressor that can be operated with an on/off button, this one uses a dial. This dial can be turned to regulate the speed of the compressor, and you can select among 3 modes. 
Its speed can be adjusted on the basis of pressure per square inch of the airbrush gun. This allows for more versatile use, and you can get more creative with this. 
Plus, this set includes a bottle of bronzer, which is not given with the previous one. 
Benefits Of Using Luminess Air Systems
These systems come with a number of benefits, and we have listed them down in this section. 
Discounts
The brand keeps offering discounts on its products and you might chance upon offers which would reduce the price by 50 percent or more. Keep a watch over their website, or you could also sign up for a newsletter from them. 
Now we know that the price of using this is high and you will have to keep paying as you use it. But the offers can bring down the price to a large extent, 
Plus, the makeup essentials, including foundations, primers, blush, are available in online stores. Finding and purchasing them is not going to be difficult, and we were truly happy about that. 
User-friendliness
This is a very compact system, and you can easily carry it around with you. For starters, a carrying case is provided, and you can fit in all the items inside. 
Secondly, the compressor is very small, and it can fit on tabletops, shelves, or in front of a mirror. You can even use it in vanity vans with extremely limited space. 
No Skin Reactions
The makeup contains water and mineral-based formula, which works very well for the skin. It would not react and will not clog pores. In fact, it is free of any alcohol and hence it does not irritate the skin at all.. 
Color Matching System
Are you confused about how to find that perfect shade? Do not worry at all because Luminess has a solution for you. The brand has a color matching system, and you will just have to upload a picture of your face in natural lighting. 
Based on your skin tone, one of the company's makeup experts will get back to you about the shade that will fit best. Then you can proceed to buy products of the same one.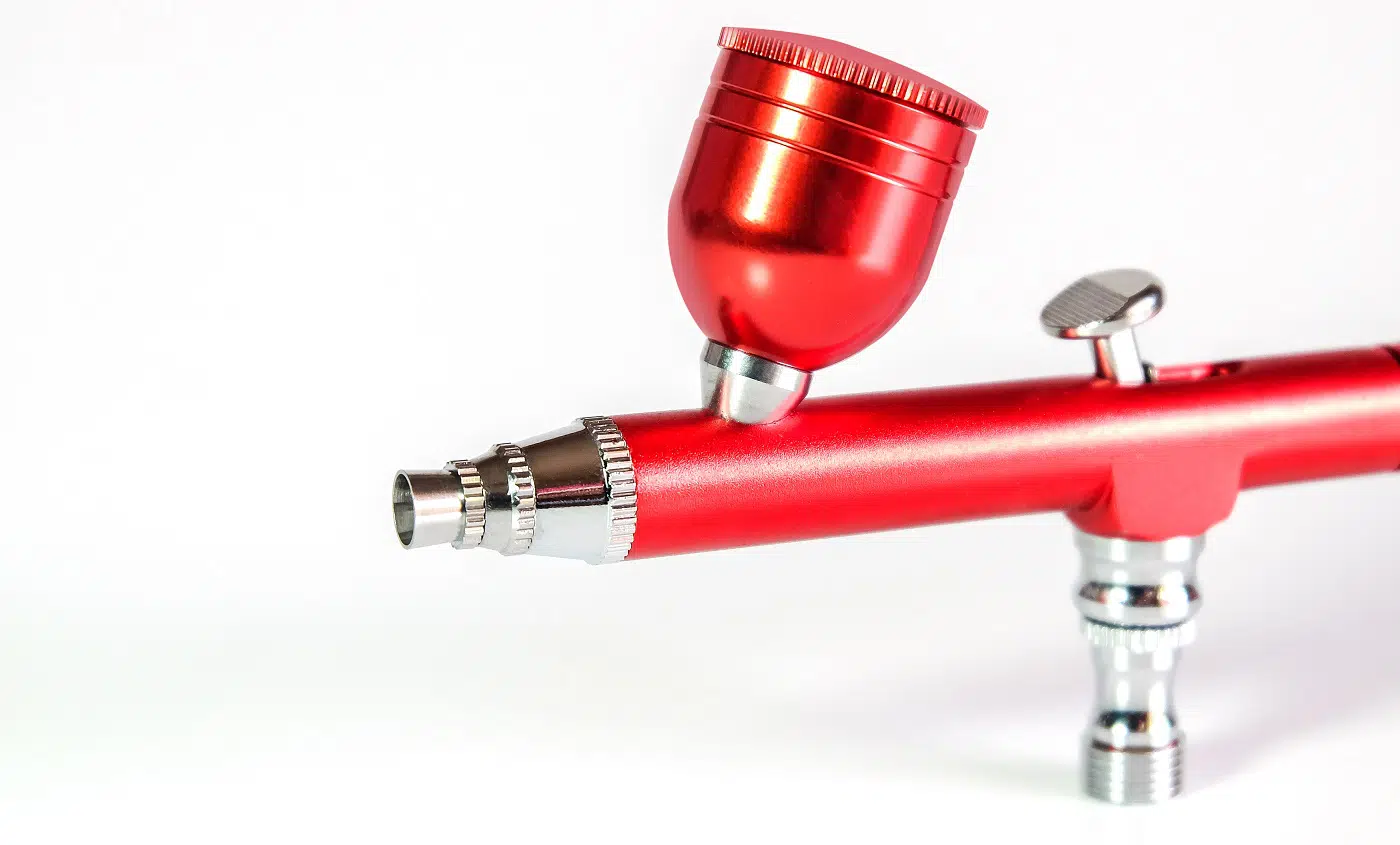 Final Words On Luminess Silk
If you are someone who needs to wear makeup throughout the day, then the Luminess Air Silk Makeup System is a great choice. It does not clog up pores and will not irritate the skin, making it perfect for sensitive skin. Also, if you are prone to sweating, do not worry about this makeup melting away. 
It will stay in place throughout the day and will provide you with proper coverage. Now, this is typically not made for large makeup projects, but it works perfectly well for daily-wear. You can begin using it every day for office or going out. 
With this, we will take your leave, and we hope you have got enough information about Luminess products. If you have any further queries, you can let us know in the comment box below. 
Take care! 
Related Articles
5 Best Sprayers For Plasti Dip
9 Best Pump Sprayers For Staining Fence
Learn How To Soften A Hard Paint Brush
11 Best Paint For Concrete Walls In Basement
9 Best Paint Brushes For Chalk Paint
10 Highest CFM Air Compressors
9 Best 6 Gallon Air Compressors for Your Home & Garage
13 Best Paints for Bathroom Ceilings 
13 Best Paint for Kitchen Cabinets
Alcohol Ink Art Tutorial [Alcohol Inks 101]
6 Best One Coat Paint and Primer
7 Best Exterior Primer For Peeling Paint
6 Best Paint Primer For Rusted Metal