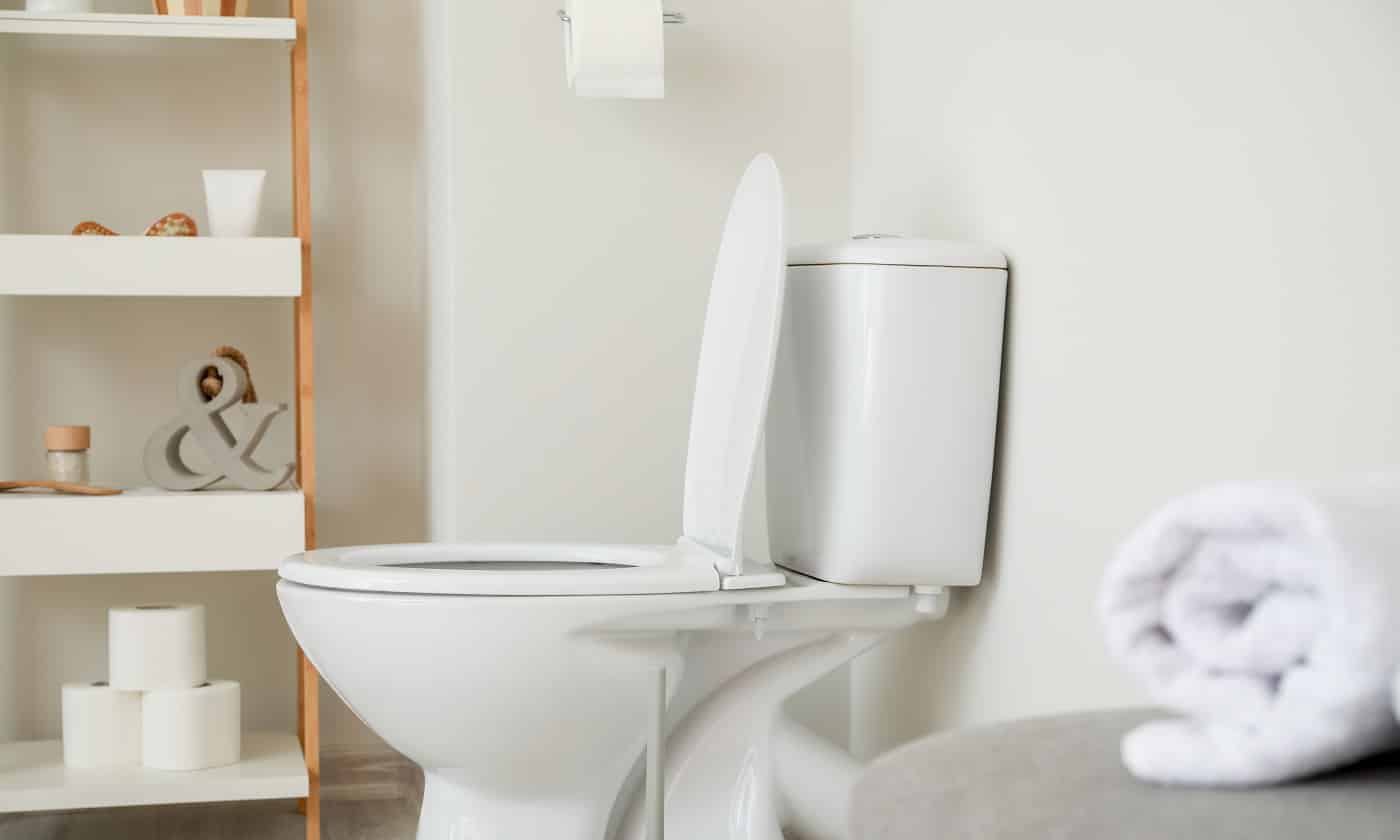 As far as toilets are concerned, you can never go wrong with Kohler. But is its latest Santa Rosa series worth the hype? Let's find out!
With its comfortable, one-piece design and modern features, the Kohler Santa Rosa Toilet range has taken the market by storm and has become a favorite among buyers. In addition, its water-saving technology, sturdy construction, and variegated color options make it even more appealing.
If you are wondering whether this toilet will be the best fit for your space, go through our detailed review to know the answer. To make things simpler, we've summarized its pros and cons and included a buyer's guide.
So, without further ado, let's begin!
Kohler Santa Rosa Toilet Review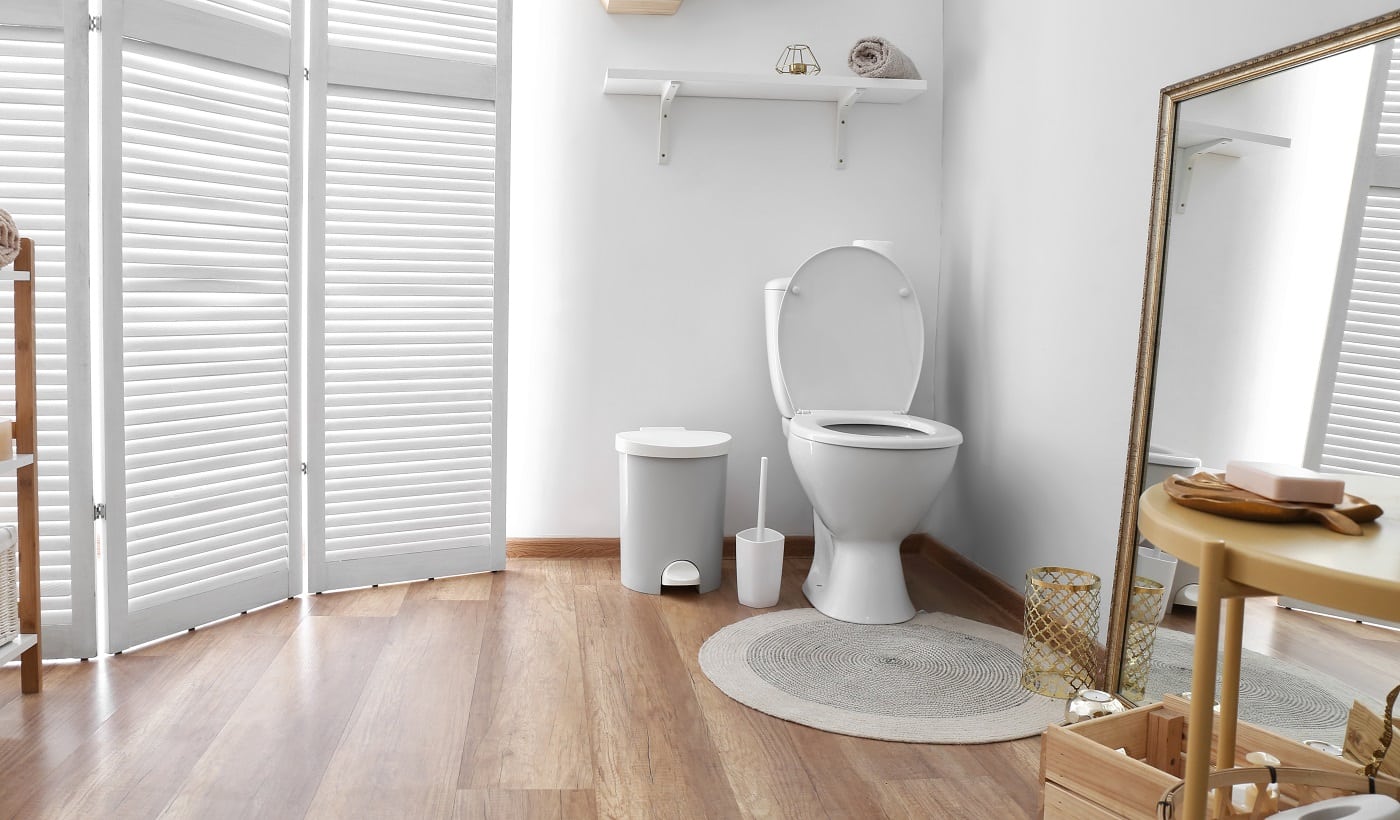 With its solid market reputation and unrivaled ergonomics, Kohler is one of the leading toilet manufacturers. If you are looking for a highly efficient toilet with a durable frame, then the Santa Rosa Toilet range from the brand will be your best bet.
In this section, we'll discuss all the reasons you should consider buying this product. Let's get started!
Advanced Flushing System
Kohler Santa Rosa Toilets uses AquaPiston Technology that releases water from the canister in a powerful stream with each push of the button. As a result, water flows downwards at a swift pace and cleans the entire bowl in one go.
Replacing the outdated flapper design that leads to clogs, we have the 360-degree valve that allows the water to shoot out from all directions. This will clean the bowl completely, leaving no residue behind.
With this toilet, you can put your plunger aside, as the chances of clogging or leakage are minimized.
Ergonomically Designed
While looking for new toilets, people often forget to take ergonomics into account, prioritizing low water consumption and a powerful flushing system instead. Although these features are essential, the ergonomics of the product also adds tremendous value to it.
Unlike traditional toilets with a height of 15 inches, Kohler goes not one but two steps further and has a 17-inch height. It is therefore ideal for taller people who are tired of uncomfortably bending their knees or people with back problems.
In addition, the elongated bowl is comfortable while being compact and can fit into small bathroom spaces with ease. Besides, all toilets from this range are ADA-compliant and can be installed in homes, offices, and public places for people with mobility issues.
One-Piece Toilet
Single-piece toilets are sleek and simplistic, adding a very contemporary look to the bathroom. Besides, they are pretty easy to install, even for an amateur. In addition, there are no hidden nooks or crevices where dust might accumulate, and a simple wipe down will keep it clean.
Also, since it's a one-piece system, the tank and bowl are fused, minimizing the chances of any seal leak or breakage. This adds to the durability of the unit and saves you from frequent repairs in the future.
Water-Conservation Technology
If mounting electricity bills are a concern in your household, then the Kohler Santa Rosa range will prove to be a massive boon. Traditional toilets consume a lot of water, with some models guzzling 4 gallons per flush. However, Kohler focuses on designing sustainable toilet models that aim at water conservation.
The Santa Rosa belongs to a group of high-efficiency toilets and consumes merely 1.6 gallons of water per flush. However, this doesn't mean that the bowl won't be adequately cleaned. The advanced flushing technology ensures that all the debris is thoroughly removed while keeping the water consumption minimal.
Lastly, we'd like to point out that this toilet is EPA WaterSense certified, making you eligible for tax rebates on water bills. Although the gallons of water used per year depend from user to user, on average, the toilet saves over 16 gallons of water annually.
Sturdy Construction
Another prominent aspect of this toilet is its durable construction. Made of vitreous china, it can withstand regular wear and tear and is not susceptible to cracks or stains. It comes with proper mounting holes that firmly ground the unit to prevent wobbling.
Moreover, the neat, well-rounded corners enhance the overall appearance of the toilet. And the flushing lever on the side with a chrome finish seamlessly blends with other bathroom fixtures.
Additional Features
Certain additional features add to the overall efficiency of the model. Let's see what they are.
A large surface area is desirable as it doesn't let waste stick to the bowl. In addition, the water level remains sufficiently high, thus preventing odors from lingering around the bowl.
The toilet features a glazed trapway with a diameter of 2 ⅛-inches. As a result, water flow is efficiently streamlined and exerts sufficient pressure for the waste to go down with ease.
Moreover, since the surface is glazed, there is a remarkable reduction in friction, and water can pass through smoothly and in full force without getting absorbed into the ceramic surface.
Some models in this range have a quiet-close feature that allows you to shut the toilet seat without disturbing anyone in the house.
If you are bored of the standard white color, then we've good news for you. Kohler Santa Rosa comes with different and attractive color options – from stylish black to subtle beige options.
What Could've Been Better?
Now that we have spoken at length about the functionality and efficiency of Kohler Santa Rosa, it's time to highlight some of its drawbacks. To begin with, the interconnected tank and bowl make the product heavier in comparison to two-piece sets. Besides, you'll have to replace the entire toilet set in case of damage to the parts.
Moreover, even though the flushing system is quite powerful, you might need to flush the toilet more than once to completely eliminate solid waste and tissue paper. This usually happens when the tank is not filled to its full capacity. So, allow the tank to fill to the brim before flushing.
We'd also like to point out that the range doesn't produce low-noise toilets. Although the flush is quieter compared to traditional toilet models, it is not soundless by any means.
Lastly, even though the 17-inch height is quite an advantage for taller people, it might be difficult for children to hop over the toilet seat.
Pros
Ergonomically designed, ADA-compliant toilet

EPA certified, water-saving technology

One-piece set facilitates easy installation

Different color options

Sturdy, vitreous china construction prevents cracking
Cons
Toilet set needs to be replaced if one part is damaged

Seating height is inconvenient for people with short stature
Kohler Santa Rosa Buyer's Guide
Buying toilets is not as easy as it seems. There are a few factors that you must consider. To simplify things for you, we've curated this buyer's guide. Keep on reading to know more.
Bowl Shape
Usually, toilets come in three shapes: elongated, square, and round.
Round toilets are smaller and can easily fit into narrow spaces. Elongated models are relatively bigger and more comfortable. You'll also find pretty stylish square bowls.
You can choose any of the shapes, depending on the availability of space and your preference.
Water Consumption
While purchasing new toilets, people often look for models that minimize water wastage. The Federal Standard is 1.6 gallons per flush, and models that abide by this limit are classified as High-Efficiency Toilets (HET).
In addition, the WaterSense certification can also vouch for the sustainability of the product.
Flush Efficiency
A powerful flush system ensures rigorous cleaning and keeps the bowl in top-notch condition. Some models come with a large surface area and a glazed trapway that allows water to accelerate downwards in full force.
It is essential to pick a flushing system that prevents clogs, efficiently flushes down waste, and uses less water.
Appearance
Homeowners often look for a suitable toilet set that blends with their bathroom decor. While the standard white color has been around for ages, today, you also get several color options – from beige to black.
So, if you wish to add a spark of color to the bathroom, you wouldn't have to look very far.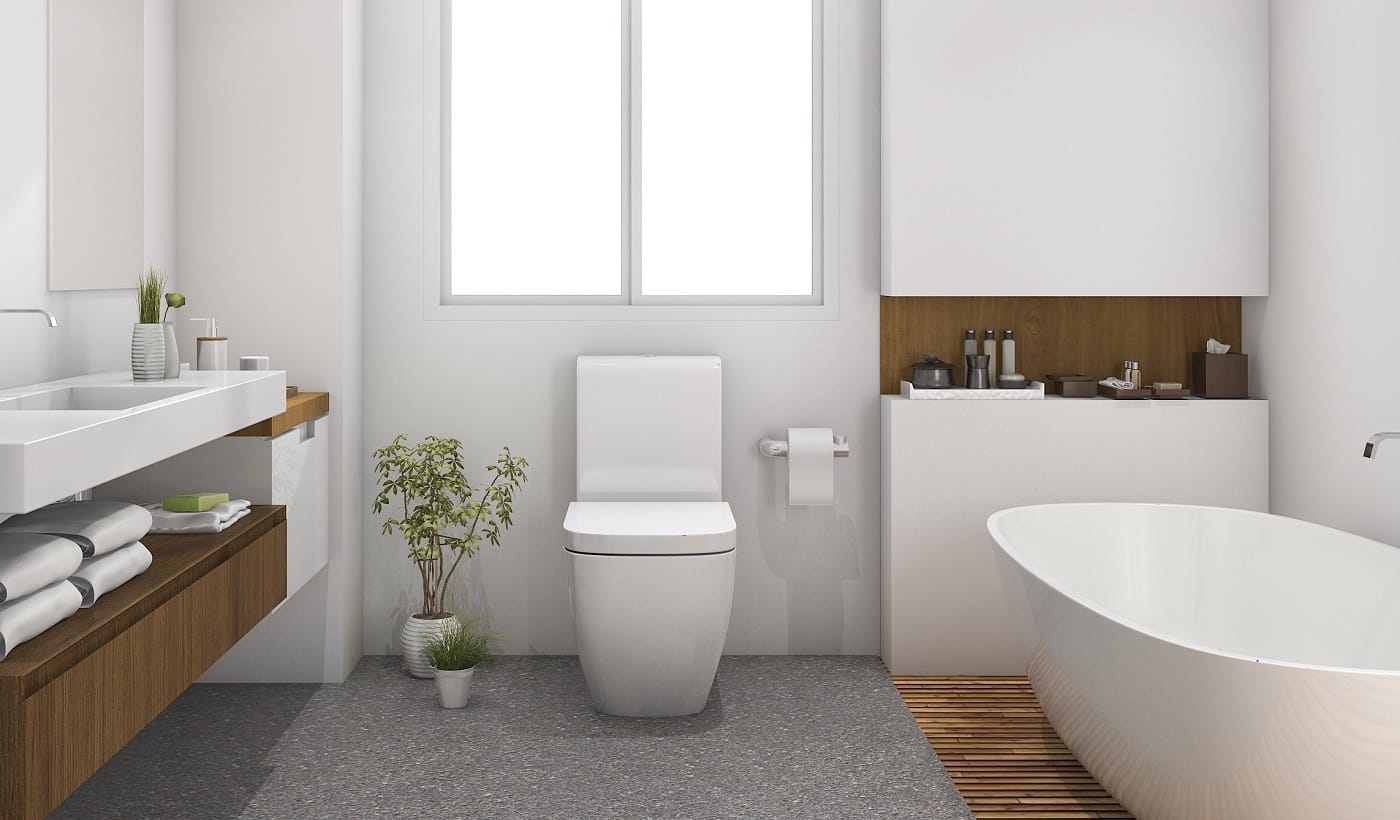 Conclusion
That's all, folks!
With its sleek design, sturdy construction, and powerful flushing technology, Kohler Santa Rosa has become one of the leading toilets on the market.
There are multiple color options available, but they are more expensive than the standard white variant. So, if you don't mind shelling out a few extra dollars, you can get a stylish toilet set for the bathroom.
Equipped with contemporary features and a scratch-proof design, this model will last for years to come. What's more, if you are a DIY-enthusiast, the installation will be a breeze, and if not, you can always hire a plumber.
Do let us know what you think in the comments below. Until next time, take care!
Related Articles
9 Best American Standard Toilet Right Now
8 Best Bidet Toilet Combos Right Now
13 Best Soft Close Toilet Seats
7 Best [Macerating] Upflush Toilets
13 Best Septic Tank Treatments
Toilet Won't Flush, Things to Do
7 Best Corner Toilet [Reviewed & Buyer's Guide]
7 Best Kohler Toilets Reviewed [All You Need to Know]
7 Best Dual Flush Toilet [Reviewed & Buyer's Guide]
Toto Neorest NX1, 550H & 700H [Reviewed & Buyer's Guide]
11 Best Toilet Seats [Reviewed & Buyer's Guide]
Convenient Height Toilet Review [All You Need to Know]
11 Best Toilet Flapper [Buyer's Guide]
5 Best Gerber Toilets Reviewed [All You Need to Know]
11 Best Toilet Clog Remover [Reviewed & Buyer's Guide]
11 Best Automatic Soap Dispenser 
Kohler vs American Standard [All You Need to Know]
Niagara Stealth Toilet Review [All You Need to Know]