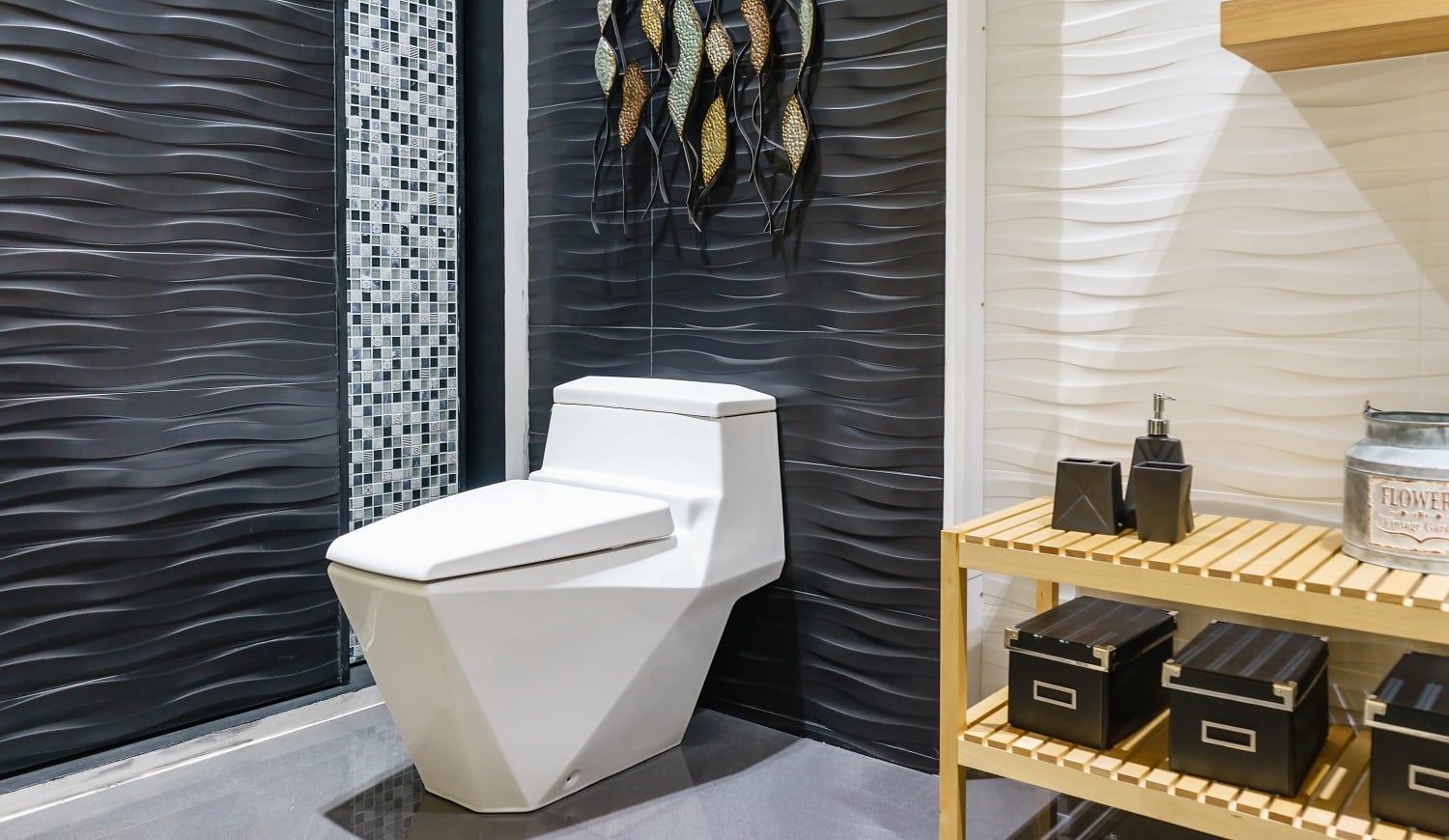 Do you want to enhance your bathroom ambiance? With toilets from the house of Toto, you can finally do so easily.
Designed to impress, this brand pays a lot of attention to style and performance. All of its products comply with the stringent regulations by CALGreen, ADA, and CEC standards and will provide you with a comfortable experience.
You will love the molded and sleek, streamlined design that the products feature. Be it traditional or modern decor; they fit in perfectly in almost every kind of bathroom.
But when we set out to purchase one, we found multiple choices in the market and choosing the best was rather challenging. To save you from that taxing situation, this comprehensive and unbiased list of 7 excellent options has been curated. We have also included a buyer's guide to help you choose the right one for your needs.
So, without further ado, let's get down to business!
Top Toto Toilets
IMAGE
PRODUCT
DETAILS

Our Top Pick

Our Top Pick

MS604114CEFG#01 UltraMax

1.28 gallons per flush
Equipped with Tornado Flush system
Sleek, one-piece design

VIEW LATEST PRICE →

CST454CEFG#01 Drake II

Double Cyclone technology
1.28 gallons per flush
Flush does not make any sound

VIEW LATEST PRICE →

CST244EF#12 Entrada

2-piece elongated bowl
Powerful flushing system
Fully integrated system

VIEW LATEST PRICE →

MS992CUMFG#01 Neorest

Double Cyclone flushing system
One-piece with skirted design
Heated seat controls

VIEW LATEST PRICE →

MS920CEMFG#01 G400 Washlet

Integrated dual flush toilet
5 temperature and pressure settings
Automatic open and close lid

VIEW LATEST PRICE →

MS964214CEFG#01 Eco Soiree

Double Cyclone flushing system
Elongated front bowl

VIEW LATEST PRICE →

MS814224CEFG#01 Promenade II

Known for its modern and classic design
Tornado flush system

VIEW LATEST PRICE →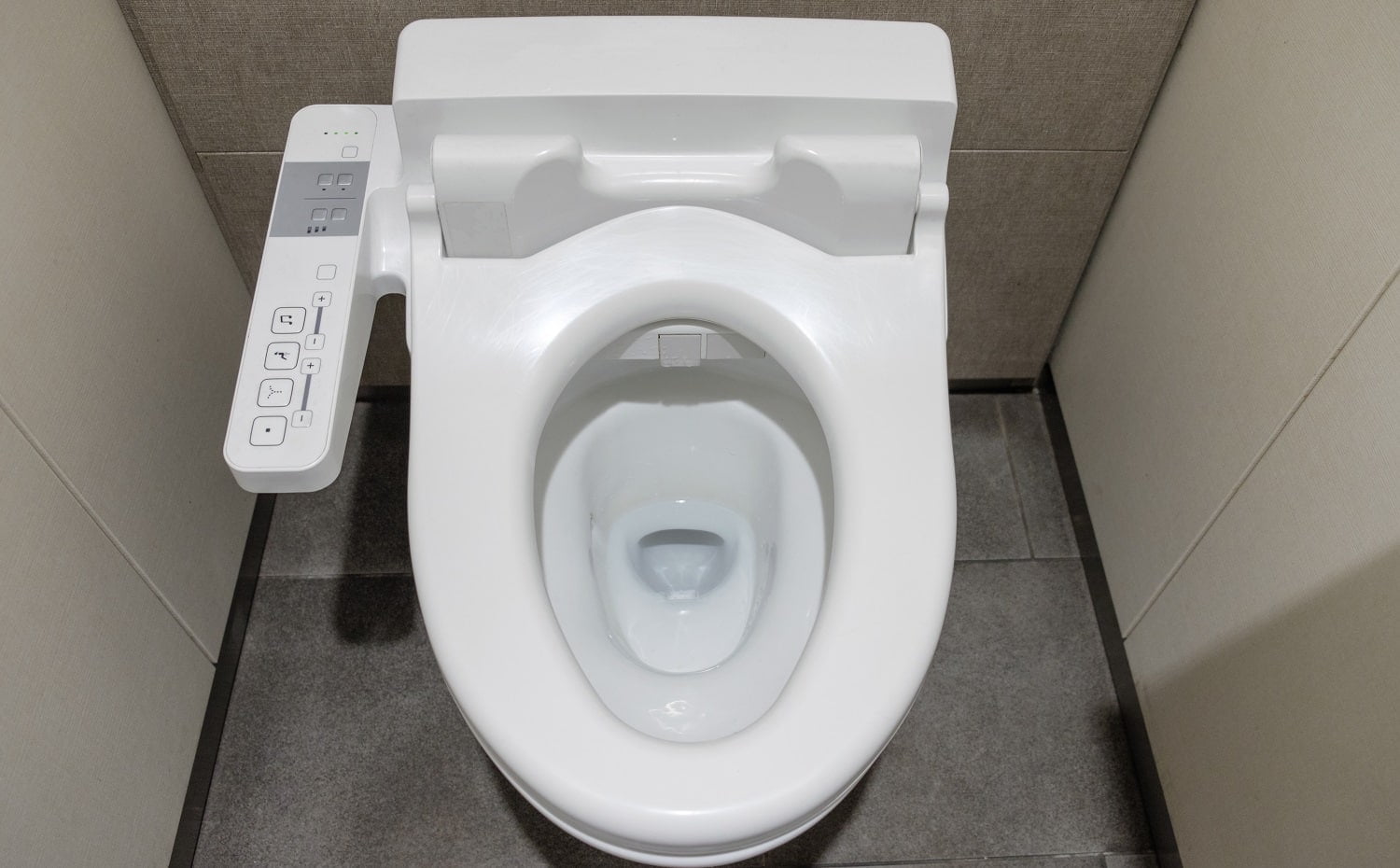 If you are looking for an attractive toilet that will add to the aesthetics of your bathroom, the MS604114CEFG#01 UltraMax is a great option. We loved its seamless appearance and the white cotton color. Paired with an excellent user-friendly design and outstanding performance, it is sure to impress you.
Why Did We Like It?
To begin with, the sleek one-piece design is not only attractive but also very beneficial in keeping dirt from accumulating. There is no gap between the tank and the bowl, and it will save you from having to clean every hidden place between the two.
To add to the beauty, the product is coated with a layer of CEFIONTECT. This provides a smooth glaze to the surface and prevents particles from sticking to the ceramic.
This is paired with the Tornado Flush technology, which brings down the number of times that you need to clean the toilet. Hence, it adds to efficient water use and does not require harsh chemicals to be used on the body. It even helps in cleaning the bowl efficiently.
Also, it is super easy to install, and you will be able to do it yourself. The company provides a detailed guide to help you in the process.
What Could've Been Better?
We have no complaints about the performance of this product, but it misses out on an item that has to be bought separately. A special outlet connection fitting is needed, which is not mentioned in the unit description, so we recommend that you order it along with this. That will ensure that you can install it immediately.
Pros
Universal height for versatility

Includes a SoftClose seat

Attractive CEFIONTECT glaze

ADA, CALGreen, WaterSense and CEC compliant
Cons
Special outlet connection fitting has to be purchased separately
If you are looking for a versatile product that will suit almost every individual, the CST454CEFG#01 Drake II is a great choice. Choose among 4 shades and let it match with the overall decor of the bathroom. Featuring an elongated design, this is sure to be an excellent and attractive fit.
Why Did We Like It?
First of all, this product is designed, keeping Toto's universal height in mind. This ensures its versatility when it comes to different heights. It will provide a comfortable seat to settle in for anybody regardless of their body structure. Not only that, but it also has a left-hand chrome trip lever for better efficiency.
The next feature that we loved was the quiet flush technology. While a loud flush sound can be irritating, especially if it's the middle of the night, Toto made sure that it did not happen with this product. With a hole-free rim design and dual nozzles, it cleans very efficiently, creating a centrifugal washing action.
Overall, we found this product to be highly efficient and very affordable too. If you have a tight budget, this can be a great pick and it meets ADA, EPA WaterSense, and California's CEC guidelines.
What Could've Been Better?
The only issue we found with this product is that the toilet seat is not included. You will have to buy it extra, and that is going to raise the total expenditure. This was slightly disappointing, but we will still be recommending this for its outstanding performance.
Pros
2-⅛ inch computer designed trap way

Left-hand chrome trip lever

Tornado flush technology

Features Universal height design
Cons
The toilet seat is not included
If you are a fan of minimalist designs, the CST244EF#12 Entrada will be an excellent option to pick. Featuring a 1.28 GPF flushing system, it is packed with all the facilities that Toto provides. Have a noise-free experience with one of our topmost recommendations.
Why Did We Like It?
One of the biggest advantages was the refill time. So, although the tank can hold up to 3 gallons of water, it uses 1 gallon to flush at one time. This means that the toilet can be used back to back without having to wait for the tank to fill up.
Furthermore, this unit is well-suited to be used by individuals with disabilities and limited mobility. It has an elongated design with a height that everyone will find comfortable.
Also, the flushing system does not make any sound. This is a key feature that Toto has introduced in most of its models. They are almost noise-proof and will not be a hindrance to houses with thin walls.
Coming to installation, the process is very simple, but it is best to get professional help in case you have never done it before.
Lastly, this is indeed one of the cheapest products in the market. It will give you all the benefits but at a lower price.
What Could've Been Better?
The only area of improvement is the flush valve. It is not adjustable and is pre-adjusted at 1/16″ of the overflow tube. We wanted it to be placed slightly lower, but that was not possible. This should not be a huge problem, and you will still be able to use it.
Pros
1 gallon per flush system

Perfect for those with limited mobility and disabilities

Choice of 2 color shades

Very affordable
Cons
The flush valve cannot be adjusted
Turn your bathroom experience into a spa-like one with this brilliant product. The MS992CUMFG#01 Neorest is an extremely convenient product and is known for its user-friendliness. If comfort is your priority, you will love it for its amazing set of bells and whistles.
Sale
Why Did We Like It?
This is one of Toto's most convenient models because of its temperature control features. You will be welcomed with a heated seat with an option to adjust the temperature when needed.
Not only so, but it also has built-in automatic features. This includes a hands free automatic flush paired with a nightlight and an open and close lid, which is bound to enhance your experience. We no longer had to switch on a bright light at night, which would disturb our sleep. Instead, the light glow of the nightlight proved to be very welcoming.
Plus, the unit also uses EWATER+ technology, which mists the toilet bowl and covers it with electrolyzed water. This keeps the surface shining and clean without needing to use harsh cleaning agents.
Finally, because of the fully integrated system, this is a perfect fit for those with disabilities and limited mobility. They can finally achieve independence and go to the bathroom by themselves.
What Could've Been Better?
Although this is not a very big drawback, we found that the lid sensor is very sensitive. Even if you pass by the seat while at a 3 feet distance, the lid will open up by itself. It would be great if the company would adjust the sensor to detect someone at a 1-foot distance or so.
Pros
Cyclone siphon jet flushing system

Gently aerated water spray

SoftClose seat

ADA, WaterSense, CEC, and CALGreen compliant
Cons
Lid sensor is very sensitive
Up next is a product that is known for its ultra-high efficiency and its self-cleaning features. The MS920CEMFG#01 G400 Washlet will provide you with the easiest facilities and ensure that almost all the functions are automatic. What's more! It is equipped with a deodorizer too, which eliminates unpleasant odor.
Why Did We Like It?
First of all, this model comes with 5 adjustable temperature control features, which will give you the ultimate comfort. You can control the temperature as well as the water pressure; however, you like it.
Furthermore, we loved its cleansing functions, too, with 3 different kinds of settings, including rear, rear soft, and front wash. While the rear spray has strong water pressure, the softer version aims for more comfortable cleaning.
Coming to the flushing technology, the 3D Tornado flush is equipped with 3 powerful nozzles. These create a centrifugal rinsing action and ensure that the bowl is cleaned perfectly every time you use the flush.
To add on, the skirted design is very attractive and will provide for easier cleaning of the exterior of this bowl. It looks very beautiful and fits in well with modern decor. Paired with CEFIONTECT glaze, the surface stays cleaner and prevents particles from sticking to the surface.
What Could've Been Better?
This model is loaded with features and hence, comes with an expensive price tag. Having said that, we believe it is worth its price, and if you have the capacity to go over your budget, this will be a nice addition to the bathroom.
Pros
Front and rear warm water cleanse

Warm air dryer and deodorizer

Does not let wastes stick on

Attractive CEFIONTECT glaze
We are almost nearing the end of this guide, and it is time to introduce the MS964214CEFG#01 Eco Soiree, which is known for its innovative in-built technology. This aims to maximize its cleaning functions while ensuring efficient water use. We loved the hoard of benefits and the high quality that we received.
Why Did We Like It?
The product is equipped with an innovative smart seat technology. The seat is made of solid, high-quality plastic that has a smooth surface with a comfortable ergonomic design. We were impressed by the molded bumpers and high gloss Polypropylene.
The surface has a subtle glaze that protects the porous ceramic surface and prevents dirt from sticking on to it. You will not need to use harsh chemicals to clean the body, which will save you a lot of work.
Also, the model is designed to reduce the sound caused by the slamming of your toilet seat. With a SoftClose hinge system, the seat makes no sounds when lowered down, reducing any injuries that may be accidentally caused.
Lastly, we have to mention the Double Cyclone flushing system, which provides for a powerful water rinsing, ensuring that all wastes are removed with the least amount of water.
What Could've Been Better?
We noticed that the drain hole faces towards the front of the toilet seat, and hence, it has to be fixed a little farther back than standard bowls. This means that if you have very limited space in the bathroom, it will be difficult to fit it in.
Pros
Equipped with a SoftClose seat

Chrome trip lever

One-piece with a skirted design

4 color shades to choose from
Cons
Difficult to place in a small bathroom
If you are a fan of minimalism, the MS814224CEFG#01 Promenade II will be a great pick. It boasts of a one-piece body and comes in a beautiful cotton white shade. Known for its modern and classic design, this will indeed give you comfort along with convenience.
Why Did We Like It?
We loved the Tornado flush system, which provided us with a powerful centrifugal rinse. It uses less water for complete and efficient cleaning and features a hole-free rim design with dual nozzles.
This helps in building up the centrifugal force, which then leads to stainless cleaning of the bowl. With a 1.28 gallons per flush capacity, this proves to be very efficient.
Another great feature is the spotless CEFIONTECT glaze, which is paired with a one-piece design. This provides for a beautiful surface that is easy to clean. Like most of its peers from the house of Toto, this is indeed a great addition to your bathroom.
To top it all, this has a lid that will never slam close. It not only prevents unwanted noise but will also give your bathroom a luxurious feel.
What Could've Been Better?
The one issue we had with this product is that the seat kept sliding from side to side if we moved while sitting. While it will not be a problem for adults, kids who fiddle a lot may risk falling down because of the seat's movement. So, make a note of it before considering this product.
Pros
Softclose seat preventing slams

Boasts of CEFIONTECT glaze

1.28 gallons per flush

ADA, WaterSense, CEC, and CALGreen compliant
Cons
Seat slides from side to side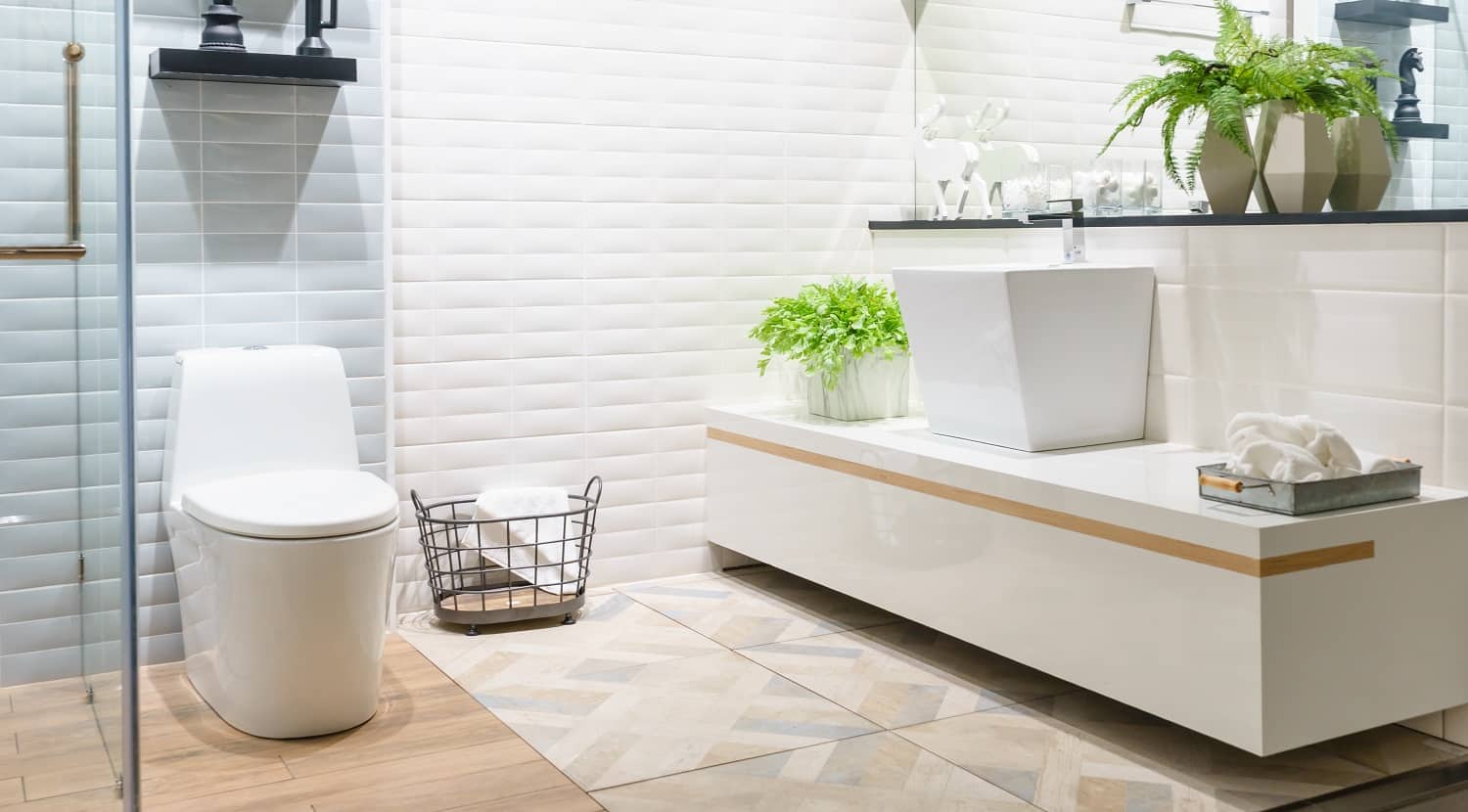 Toto Toilet Buyer's Guide
Let us face it; all toilets have the same purpose. But with the advancement of technology, you will no longer look at just its functionality. Now that you have gone through the 7 best Toto toilets, you must have noticed the multiple designs and features to choose from.
To help you out, we have put together a list of essential factors that you must consider before buying any of these options. Take a look now. We hope this guides you towards buying the one that fits the best.
Design
While some toilet seats have a 2-piece design, others come in 1 piece. There are advantages and drawbacks to both cases. While the 2-piece models are a cheaper option, 1-piece versions are easier to clean and have a more attractive surface.
There are some models with a skirted design that is extremely attractive to look at but are more expensive. So, make a note of these before you go to purchase one.
Flushing Power
Powerful flushing technology is something that Toto aims to provide with all its products. The power and the pressure differ with models, and you can choose between them. There are nozzles on both sides of the bowl from where the water comes out, and this helps in cleaning more efficiently.
Some products will offer you soft flush and heavy flush options, which makes the product environment friendly. In the case of liquid wastes, you can use the soft flush function, which will provide less than 1 gallon of water. On the other hand, the heavy flush will provide 1.6 GPF for heavy wastes.
Considering there is a water shortage all around the world and water costs are rising up constantly, this energy-efficient attribute will prove to be vital.
Seat
The seat is a very important part of the toilet, and Toto has made sure that it provides for a universal height that fits everybody.
While the standard height becomes too low for some people, this is a few inches taller and can be used easily by those with limited mobility too. Some of the seats come with a molded design and automatic lid on/off feature. These can be used in toilets for physically-challenged people.
Additional Features
If you have the budget for it, you can get a whole lot of extra features with some of the models. We loved the seat warming attribute, which ensured that the seat was always warm and welcoming. This is a great advantage for places with a very cold climate or with long winters.
Adding to this is the nightlight, which is another extra feature that works perfectly well for us. If you often get up at night to go to the toilet, this will help you out by providing the perfect glow. You will not need to switch on any bright light and disturb your sleep.
Installation Process
It is important that you check the amount of space that is available to install a toilet and then match it with the dimensions of a product. Always check for where the drain hole is located. This will have to match with the drain space that is available in your toilet already.
In case the drain hole is towards the front of a product, you will need more space. Make a note of these before investing in one. Also, it is best to get the help of a plumber to fix it. While some are easy to install, taking the help of a professional will get the job done more smoothly.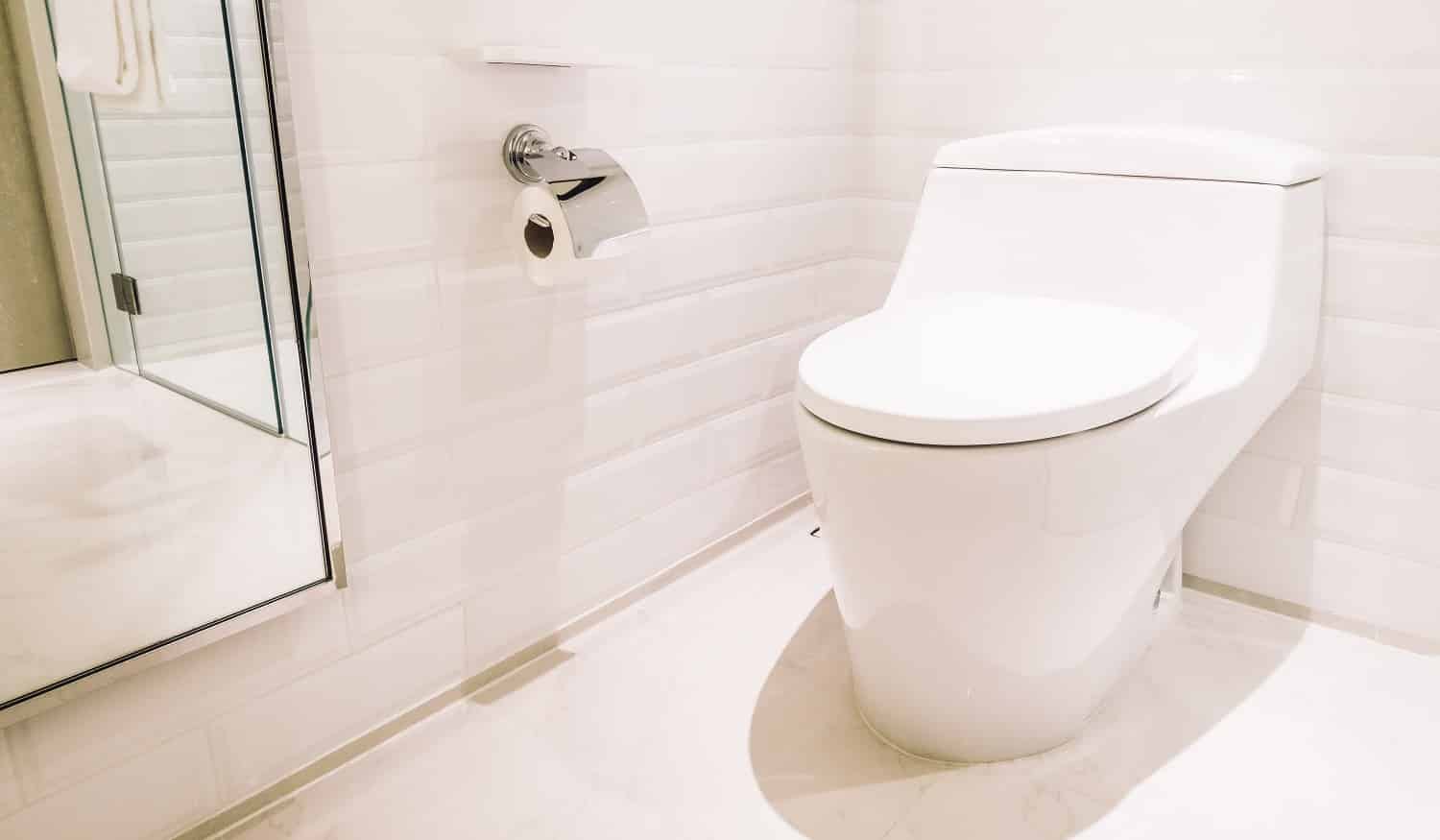 Verdict
Gone are the days when toilets were uncomfortable and overlooked. Today, they are engineered to provide you with maximum comfort. In fact, you can even get a spa-like experience right in your bathroom, thanks to this.
On that note, we come to the end of our detailed guide of the best Toto toilets. We hope that it has given you enough knowledge and helped in picking the one you require.
But before we sign off, here's a quick recap of our favorites. The MS604114CEFG#01 UltraMax is our favorite overall because of its user-friendly design and brilliant performance.
If you are looking for a versatile model, go with the CST454CEFG#01 Drake II. And if you want one that comes with advanced technological features, it has to be the MS992CUMFG#01 Neorest.
With this, we will take our leave. Happy shopping!
Related Articles
8 Best Bidet Toilet Combos Right Now
15 Toilet Brands for Your Future Home
13 Best Soft Close Toilet Seats
13 Best Septic Tank Treatments
7 Best [Macerating] Upflush Toilets 
5 Best Toilets For Basement  [Reviewed & Buyer's Guide]
Toilet Won't Flush, Things to Do
7 Best Corner Toilet [Reviewed & Buyer's Guide]
7 Best Kohler Toilets Reviewed [All You Need to Know]
7 Best Dual Flush Toilet [Reviewed & Buyer's Guide]
Toto Neorest NX1, 550H & 700H [Reviewed & Buyer's Guide]
Kohler Santa Rosa Toilet Review [All You Need to Know]
11 Best Toilet Seats [Reviewed & Buyer's Guide]
Convenient Height Toilet Review [All You Need to Know]
11 Best Toilet Flapper [Buyer's Guide]
5 Best Gerber Toilets Reviewed [All You Need to Know]
11 Best Toilet Clog Remover [Reviewed & Buyer's Guide]
11 Best Automatic Soap Dispenser 
Kohler vs American Standard [All You Need to Know]
Niagara Stealth Toilet Review [All You Need to Know]