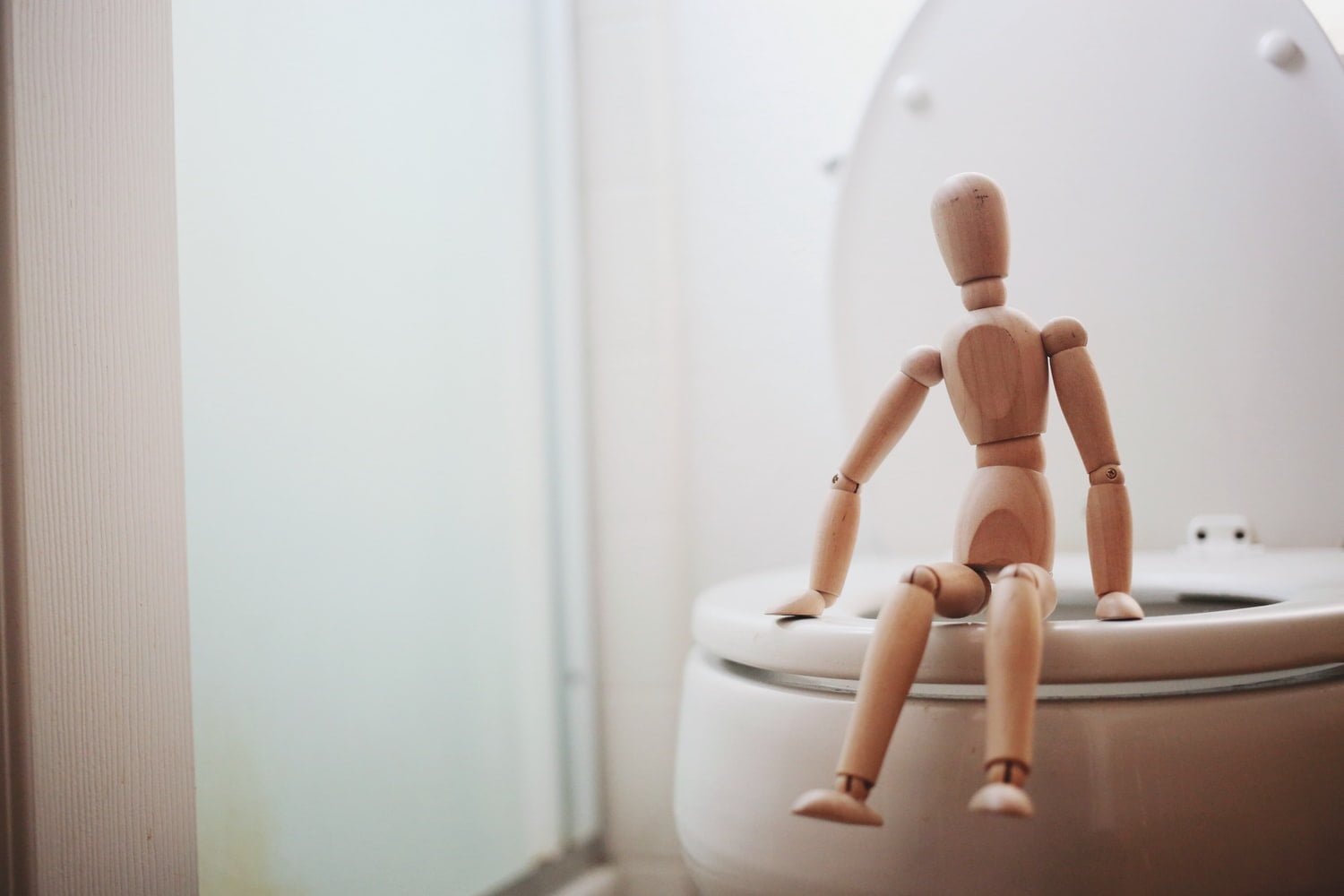 When nature calls, the eco-friendly composting toilet answers! 
So when we decided to review the top performers, we only chose composting units that are easy to use, well-constructed, and, most importantly, give you the best value for money. Also, since we wanted to separate the paydirt from the stinkers! We went through several options to find the most hygienic and odorless toilets. 
And it was only after countless hours of research and discussion with experts, we narrowed down to 11 best composting toilets that will perfectly serve your purpose.  
Now further ado, let's begin, shall we?
Best Composting Toilets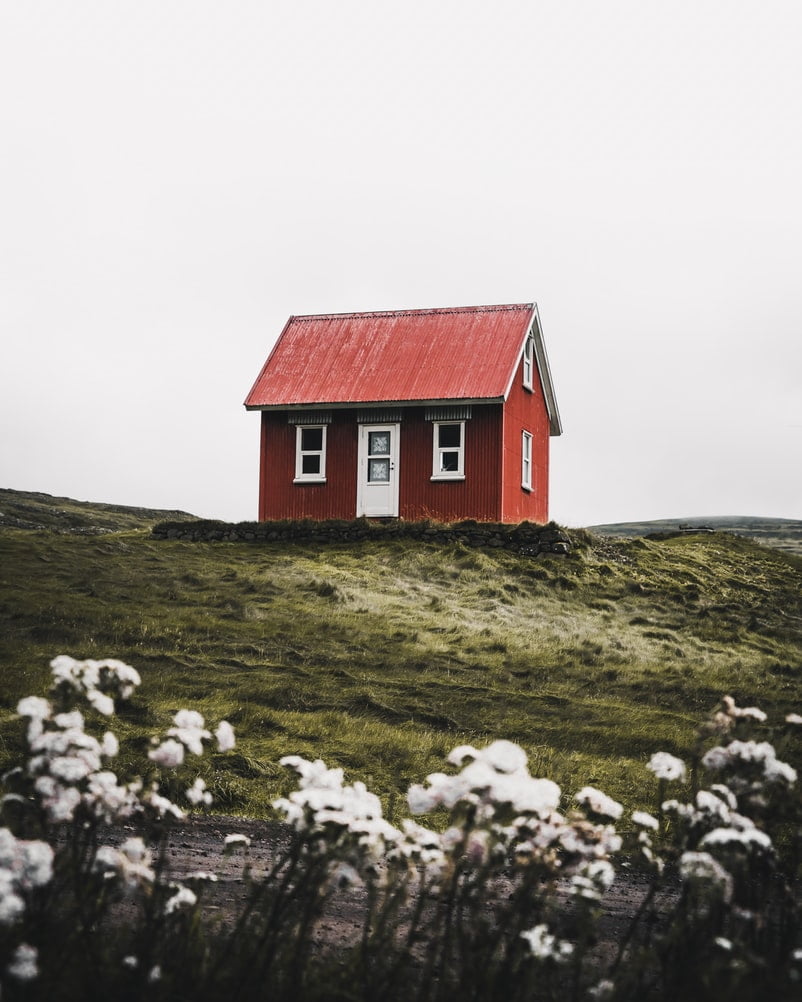 This model from Nature's head is our top choice and the overall best performing composting toilet, in our opinion. Although it was initially designed for marine use, the unit is suitable for all compact and tight spaces. So if you need an environment-friendly toilet for your boat or RV, we recommend this high-performance product as it also comes within an affordable price range. 
Why Did We Like it? 
First and foremost, we like the innovative design of the toilet, which can essentially work in any compact space. And since the unit doesn't require a sewage or water supply connection, the installation process is a breeze. 
Furthermore, this is probably one of the most durable models on the market and comparatively quite lightweight. And both these features are practically indispensable for people who mostly live life on the road.
Apart from that, we like how easy it is to remove and empty the waste containers. All you've to do is unhook the clips on either side of the liquid tank and then simply take it out by the handle. However, this is not a chore that you've to do often as the container can last for about 90 uses before it needs emptying.
But the smartest feature on this toilet is the spider handle that is cleverly engineered for use in compact spaces and can be mounted on either side of the unit. 
What Could've Been Better? 
The toilet seat can be a tad uncomfortable if you have to engage in a particularly long session. Especially for tall users, the space on the seat can be a bit too cramped and hard to sit on for long. Other than that, we are very pleased with the product as it can do the job without requiring a lot of maintenance. 
Pros
Quick and easy installation

Easy to disassemble container

Spider handle can be mounted on either side

Can last for 90 uses at a time
Cons
Toilet seat is a little uncomfortable
This model from Sun-Mar works perfectly well in residential areas, camp, cabin, cottage, or pool house. Besides, the overall design of the toilet makes for comfortable user experience and sets the bar for water conservation and waste recycling. Therefore, if you're looking for a high-capacity commode, capable of providing comfort and saving water, we suggest you invest in this item.  
Why Did We Like it? 
When shopping for a composting toilet, odor management is a primary concern among buyers. But this Sun-Mar product will ease your mind as it addresses the issue with practical features aimed at eliminating smells.
To begin with, the Excel model is a class apart from other composting units as it comes equipped with a thermostatically controlled heater that quickly evaporates liquids, thereby reducing odors. Furthermore, the rear fan on the toilet also helps in odor management by channeling a flow of air across the evaporating chamber before releasing it out a vent stack. 
Apart from that, this product is an NSF certified waterless toilet system. Meaning it had been continuously tested at maximum capacity for 6 months and produced no odor during this assessment. It has bagged this award as it is capable of generating safe and clean compost without any undesirable smells.
Lastly, this model is designed to handle heavy use and can accommodate 2-3 people in residential use and 5-7 persons for vacation use.
What Could've Been Better? 
The Excel model comes with a step in the front, which some users may find precariously tiny and lacking in quality. We would've preferred if the step was replaced with a slightly wider and more stable alternative as it seems kind of flimsy to sustain the weight of a full-grown individual. 
Pros
Equipped with thermostatically controlled heater

Odorless function

NSF certified product

Can work in both residential and vacation setup
For our third entry, we've yet another excellent option from Nature's Head, which is actually quite similar to our top model feature-wise. However, one distinct difference between the two is the design of handles. Unlike our top unit, this model has a standard crank handle that adds nearly two inches to the width of the commode. 
Why Did We Like it? 
First off, we like the waterless, self-contained operation of this toilet system that allows users to install the unit in any location. Besides, the lightweight and compact construction of the item works seamlessly, whether you want it at home, in the boat, or the RV.
Apart from that, we like that the sturdy design of the hand crank agitator at the bottom of the commode facilitates extra fast composting. Furthermore, the crank is not only easy to install but also convenient to clean and maintain. Also, to simplify the assembly process, the package includes a 5-inch vent hose and a 12V power plug that gets your toilet up and running wherever you need. 
But that's not all as the model also comes with an option of using an electric fan, which would be beneficial if the ventilation shaft has any bends. The fan usually draws little power, but if you opt for 110V power, then you will need an adapter.
What Could've Been Better? 
This Nature head item missed the top two places because of its handle structure, which adds more width to the overall unit. The crank handle might be slightly easier and quicker to operate than the spider design one, but it ends up occupying more space. Therefore, you must check out the space you've before attempting to install this unit.
Pros
Self-contained model

Much faster composting

All accessories included

Lightweight and compact design
Cons
Handle takes up more space
The Centrex 3000 model is a high capacity unit from the house of Sun-Mar that is designed for heavy residential or cottage use. Besides, it is a non-electric unit that can be extremely useful in off-grid applications where there is a lack of power supply. So if you require a reliable model that can work independently of electricity, this is a great option. 
Why Did We Like it? 
Firstly, a central composting system is the most effective solution if you need a high capacity unit since it comes equipped with a considerably larger composting system. On that note, the Centrex 3000 NE model is a fully assembled toilet that can handle 5 adults for residential use and up to 8 adults for seasonal applications.  
Besides, to set it up, you only need a connection to a gravity flush toilet of your preference that uses one pint (or less) per flush. Apart from that, we are impressed with the number of uses it can accommodate at a time before the unit has to be emptied. 
Unlike other self-composting models, this product requires emptying once every few months for full-time use and twice a year for occasional use. Therefore, we recommend investing in this item if you want to avoid the hassle of emptying the toilet quite often. 
What Could've Been Better? 
One of the preconditions for this central system to work is that it needs to be installed below the level of the toilet in terms of elevation. Even if it's installed outside the house, it should still be underneath the toilet level. This could be an inconvenience, especially if you don't have crawl space under your establishment.
Pros
High capacity self-composting unit

Ideal for off-grid applications

Does not require frequent emptying

Can handle up to 8 adults for occasional use
Cons
Has to positioned below the level of the toilet
The Separett Villa 9215 model is one of the best electric composting toilets available in the market. It comes equipped with a single-speed electric fan that can be easily powered by the DC supply from a battery pack, solar panels, or wind turbines. Likewise, it can also run on AC power if required.
Why Did We Like it? 
Let's just start by saying that this high-performing product features a unique pressure-sensitive seat. The moment it senses an individual sitting down, it will open the solid waste bin and later rotate the waste so that the contents are mixed. Consequently, the process streamlines the waste decomposition process and does not require manual operation of a handle.
Besides, the fact that it doesn't include a handle for mixing the contents means that it is truly space-saving and ideal for use in a small bathroom. Other than that, we like the simple procedure involved in emptying the waste bin. Unlike in other electric toilets, in this case, all you've to do is remove the toilet seat layer and then put the lid on the waste container to seal the bin.
However, the most functional aspect of this unit is the separate containers for solid and liquid waste that prevents smells. This way, even if you decide to live off the grid, you'll never have to deal with unpleasant toilet odor. 
What Could've Been Better? 
This model is quite a throne for the bathroom, at least price-wise. You may have a royal time using it, but it surely is one heck of a pricey unit. That being said, we recommend using this if you are too squeamish about manually operating the handle on a composting toilet.   
Pros
Compact, space-saving design

Self-composting model

Separate containers for solid and liquid waste

Easy and quick waste removal
If you want a composting toilet that you can squeeze into a small space, we suggest considering this Sun-Mar Self-Contained model as it can undoubtedly nail the job. Its elegant and low-profile design allows users to install it in the tightest of spots, making it quite popular among cabin and boat owners alike. 
Why Did We Like it? 
First off, we would like to highlight the patented Sun-Mar Bio-Drum, which is actually what makes this composting unit smaller. The drum comes equipped with an agitator handle that is used to stir the contents properly. 
Furthermore, this front operating handle syncs perfectly with the compact construction of the toilet as it does not increase the model's dimensions and is also easy to use. 
The best bit? This toilet does not require water to work. So if you plan to go on a long road trip and will probably be away from a steady water supply, you can count on this unit. However, it's not just the roadsters who can benefit from this model, but it's also suitable for boat owners and small portable offices as well.   
Also, we recommend this unit for residential use if you need a composting toilet for a small household. And since its a comparatively low capacity model, it can accommodate up to 2 persons. 
What Could've Been Better? 
The compact proportions of this Sun-Mar unit is a compromise on its capacity. Therefore, you have to empty the drum quite often as it can sustain a minimal number of uses. Nevertheless, it is still a highly functional unit that you can depend on whether you're on or off the grid.  
Pros
Sleek and compact unit

Features a front operating handle

Ideal for boats, recreational cars, and portable offices

Suitable for small households
Cons
Has to be emptied frequently
If space is a luxury for you, we recommend this electric, water-less model from Sun-Mar that can seamlessly fit into any tight spot. Moreover, it not only occupies less room but also requires minimum space for installation, something that you cannot say about every other composting toilet on the market.    
Why Did We Like it? 
To begin with, The Sun-Mar Spacesaver model truly lives up to its name as it is literally one of the most compact units that you can find on the market. And that's why it is a fail-safe option for boats, small RVs and tiny houses with limited bathroom space. 
Other than that, we like that this unit does not need a lot of space for installation. Since it is merely 19.5 inches wide and 23 inches deep, the Spacesaver requires a total depth clearance of only 38 inches. Whereas most other composting toilets demand up to 46 inches of clearance for installation.
Lastly, we are pleased with the capacity of this unit as it is quite satisfactory given its restricted dimensions. Long story short, it can be used by 3 adults for seasonal use, but if you plan on using it full-time as a residential system, it's more suited for 1 adult. 
What Could've Been Better? 
We could not help but notice a few possible concerns regarding some of its design features. Chief among them is the position of the toilet seat and the small step attached in the front. Some users may find the seat a little too high and may not be comfortable with the tiny step. 
Pros
Excellent space-saving unit

Works great in boats and RVs

Requires minimum depth clearance

Accommodates 3 adults for seasonal use
As funny the brand name may sound, this unit is a top of the line composting toilet suitable for use in RVs, boats, trucks, camping and off-the-grid ventures. Furthermore, it is a low-priced model with a futuristic design that has all the desirable features you'd want in a portable toilet. 
Why Did We Like it? 
First off, we want to highlight the aesthetics of the 550E as it looks very similar to a space pod. Furthermore, the design features of this unit, including the spacious bowl size and the adequate seat height, take care of the user's comfort and ensure maximum durability. 
Apart from that, we like that this model eliminates a lot of unnecessary guesswork as it comes equipped with a tank level indicator to prevent overflowing. Also, the tank compartment features an easy to carry handle for simple and efficient disposal. Besides, with this composting unit, there are zero chances of leakage or odor as the toilet includes a sealed valve.  
However, what we like best is that the product comes with a battery-powered flush system that allows you to use it anywhere with no power supply. The unit itself can hold 4 gallons of fresh water and 5.5 gallons of wastewater, which is a good capacity on a portability model like this. 
What Could've Been Better? 
We are, for most parts, satisfied with this unit's performance and design. However, we feel that sitting on this toilet could be a little awkward for tall people as there is no space to tuck their feet in. But that is not a major inconvenience as this Porta Potti item is still one of the most practical non-electric toilets available.   
Pros
Futuristic and sleek design

Equipped with a tank level indicator

Portable unit with easy to carry handles

Comes with a battery-powered flush system
Cons
Could be a tad uncomfortable for tall people
We may seem a little partial towards Sun-Mar products, but then they do have an exceptional range of composting units. And on that note, we've chosen Sun-Mar's Centrex 3000 Electric model for our ninth position. Therefore, if you're looking for the ultimate high-capacity unit for residential, we suggest you invest in this superior product. 
Why Did We Like it? 
For starters, this electric model is an extra-high capacity composting toilet system designed for very heavy residential or heavy cottage use. So if you have the required space and uninterrupted power supply, investing in the Centrex 3000 would be a smart move. 
Furthermore, this unit can handle the needs of up to 6 individuals for residential use and 9 people in occasional use. Hence we recommend this product if you need an odor-resistant composting toilet to accommodate a bigger family.   
Apart from that, we also want to highlight the streamlined function of this product. To explain further, we like the autoflow design of this model that moves composted contents along into a collection chamber. This is a unique mechanism that you will hardly find in other high capacity composting systems.  
Besides, this design element eliminates the typical 'drawer' apparatus that has to be emptied in case of other composting toilets. Instead, the collection chamber simplifies the disposal of finished compost. 
What Could've Been Better? 
Performance-wise, we are very impressed with this electric composting system, and there's hardly any flaw we could point out. However, it is an exorbitantly priced unit, and that may seem unfair, especially when you're trying to care for the environment. So we suggest you consider this option only if you do not find an economical alternative with the same performance standards. 
Pros
Ultra high-capacity unit

Features an autoflow design

Meant for heavy residential use

Odor-resistant model
If you did not like the price tag on our previous item, you'll surely appreciate this option. That being said, this portable toilet from Stansport is genuinely a bathroom on the go and also the most affordable product on our list. So if you're on a shoestring budget and need a composting toilet for your next camping trip, this is a great buy.  
Sale
Why Did We Like it?  
For a budget composting toilet, this product works incredibly well and brings together all the amenities of a private restroom in one portable unit. But what we like best is that this model comes lined with disposable composting bags. 
Moreover, these bags are biodegradable and have to be disposed of after each use. So If you don't mind making frequent trips to empty the commode, then using this Stansport item works as a great alternative to conventional composting toilets.
But that's not all! We also like how sturdy and well-made it is as it features a full-size seat and built-in handles that allow you to carry the product with ease. Furthermore, this unit can handle a weight of up to 350lb, which makes it more of an inclusive, one size fits all item. 
Lastly, for a composting system at a fraction of the cost, give this luggable unit a shot for your next camping trip, RV ride, or weekends at your off-grid cabin. We are sure that you'll appreciate this clean and sanitary alternative while staying close to nature.  
What Could've Been Better? 
Don't get us wrong, it is a very functional and sturdy composting toilet. However, it is not meant for long-term use. While its small size and dependence on biodegradable bags make it unsuitable to serve as a full-time composting toilet, it's still a good alternative for short-term use or occasional needs.
Pros
Compact and portable design

Comes with biodegradable bags

Feature a full-size seat and built-in handles

Can support weights up to 350lb
Cons
Unsuitable for full-time use
Now that we've reached the end of our list, we would like to finish off with another budget option and this time from the house of Camco. This portable composting toilet is designed to make life easier while camping, boating, or touring on the RV. Hence, if you need a low-cost, reliable unit for your close to nature escapades, this is one of the best options.
Sale
Why Did We Like it? 
First and foremost, keeping solid and liquid waste separate is an important aspect of compost toilet technology. And this Camco toilet attempts to do it by keeping the flush tank disconnected from the waste storage tank. Besides, these two compartments are linked by two secure latches that prevent contamination.
Moreover, these latches are cleverly designed to keep the toilet seat from sliding off while in use. However, their mechanism is quite easy to slide apart when you want to empty the 5.3-gallon waste tank. Furthermore, the sliding valve that separates the two tanks is both waterproof and odor-proof. 
Therefore, you can lift the entire unit without worrying about smelly accidents. Other than that, this toilet holds 2.5 gallons of fresh water and only uses a few ounces per flush, unlike conventional systems. Lastly, this model has a very comfy seat and is easier to clean and maintain compared to other portable units. 
What Could've Been Better? 
We are more or less satisfied with the performance of this unit, but the design of this Camco item is not the most practical. We don't like that this model is top-heavy as it can easily tip over and create a mess. So make sure that you install it in a secure location or pack it safely if you are taking it for a camping trip.
Pros
Separate flush and waste storage tanks

Uses few ounces of water per flush

Features a comfy toilet seat

Easy to clean unit
Cons
Top-heavy model; can tip over easily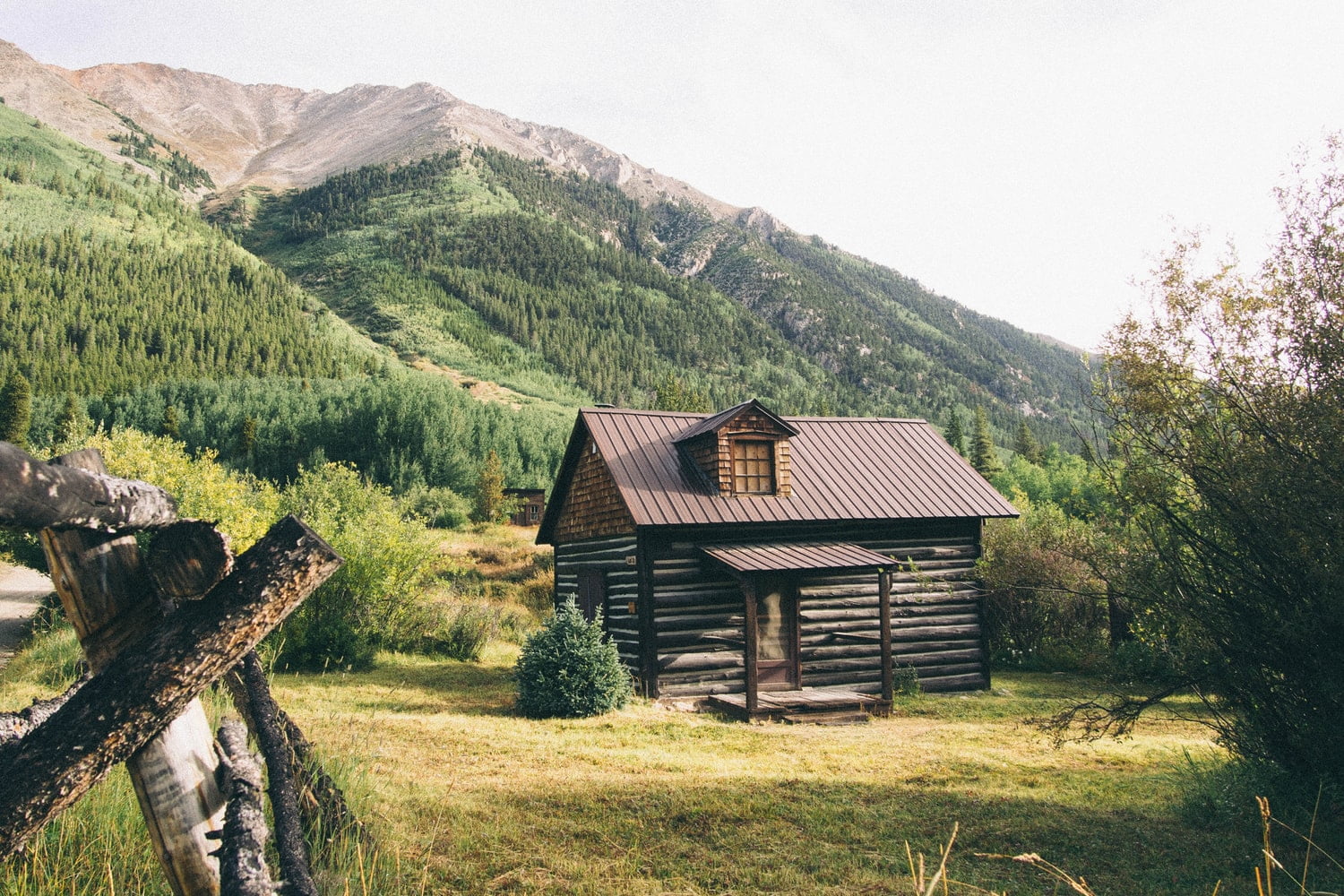 Best Composting Toilet Buyers' Guide
With composting toilets, the more you know, the better as you do not want to be stuck with an unsuitable one. That's why we put together this comprehensive buyers' guide so you can figure which one among 11 excellent options works best for you. 
We have carefully listed out the various factors you need to consider when investing in a composting toilet.
Read on to know more.
Self-contained, central or bucket style
The primary difference between the first two options is that the self-contained unit composts the waste within the tank connected to the toilet. Whereas the central system connects the toilet to a larger tank in a different location.
Therefore, self-contained models are a better choice for small households and compact locations. Conversely, toilets connected to a central unit work better for larger groups, since it has a larger capacity to compost more waste. 
But if you need something more portable and low-maintenance for your next camping trip, the bucket style model is a great versatile option. However, bucket toilets take a little longer to compost everything compared to the other two options. 
Capacity
The capacity of the toilet is an important consideration as it indicates how much waste it can hold and process without overflowing. Furthermore, the capacity you need will largely depend on how frequently it will be used, and by how many people within a given time frame.
If you need a toilet for your remote cabin that is not frequently visited, and will be most likely used by a few people, then you can get a lower capacity unit. If, however, you are looking for a toilet for residential application, you might want to purchase a larger capacity toilet that'll sustain heavy use. 
Maintenance
Conventional toilets do not demand a lot of maintenance. But that's not the case with these eco-friendly options as you've to literally take out the trash and clean the unit for subsequent use. Besides, if you invest in an electric model, you will need to regularly check up on the connections, as their failure could result in the toilet malfunctioning.
Price Range
Going through our itemized reviews, you already know that composting toilets come in a wide range of prices. Obviously, they are far more expensive than their traditional counterparts, mainly because they are a bit more technical to build. That being said, you can opt for a central system if you want to accommodate a bigger family, even though they are quite pricey. Alternatively, you can look for budget options if you need a toilet for short-term use. 
Verdict
A composting toilet is surely the way to go if you intend on minimizing your footprint on the environment. They not only save tons of water but they also help make fertilizer which you can use for flower beds and green spaces.  
On that note, it's a wrap on your brief and informative buyer's guide. And we hope that you could find the most suitable unit from among our top-notch selection. 
But before head out, let's go for a quick recap. Nature's Head Composting Toilet with Spider Handle is the best overall, while the Sun-Mar Compact Self-Contained Composting Toilet is the best portable option. Whereas the STANSPORT Portable Camp Toilet is the best budget buy, and the Centrex 3000 Non-Electric Central Composting Toilet System is the most eco-friendly option.
Let us know in the comments section below if you liked our reviews. 
Till next time!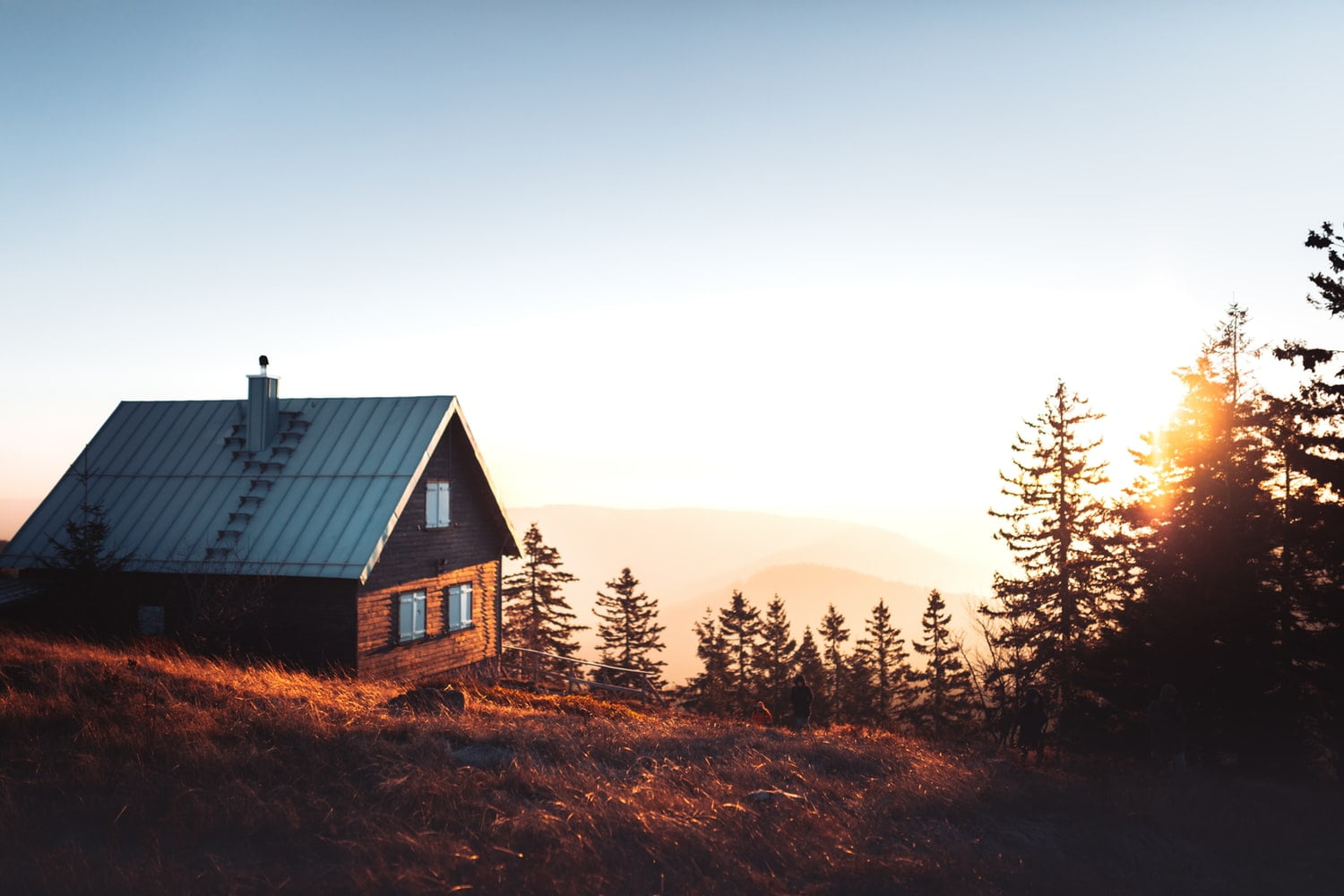 Related Articles
13 Best Soft Close Toilet Seats
11 Best Compost Aerators Right Now
9 Best American Standard Toilet Right Now
13 Best Septic Tank Treatments
7 Best [Macerating] Upflush Toilets 
15 Toilet Brands for Your Future Home
5 Best Toilets For Basement  [Reviewed & Buyer's Guide]
Toilet Won't Flush, Things to Do
7 Best Corner Toilet [Reviewed & Buyer's Guide]
7 Best Kohler Toilets Reviewed [All You Need to Know]
7 Best Dual Flush Toilet [Reviewed & Buyer's Guide]
Toto Neorest NX1, 550H & 700H [Reviewed & Buyer's Guide]
Kohler Santa Rosa Toilet Review [All You Need to Know]
11 Best Toilet Seats [Reviewed & Buyer's Guide]
Convenient Height Toilet Review [All You Need to Know]
11 Best Toilet Flapper [Buyer's Guide]
5 Best Gerber Toilets Reviewed [All You Need to Know]
11 Best Toilet Clog Remover [Reviewed & Buyer's Guide]
11 Best Automatic Soap Dispenser 
Kohler vs American Standard [All You Need to Know]
Niagara Stealth Toilet Review [All You Need to Know]