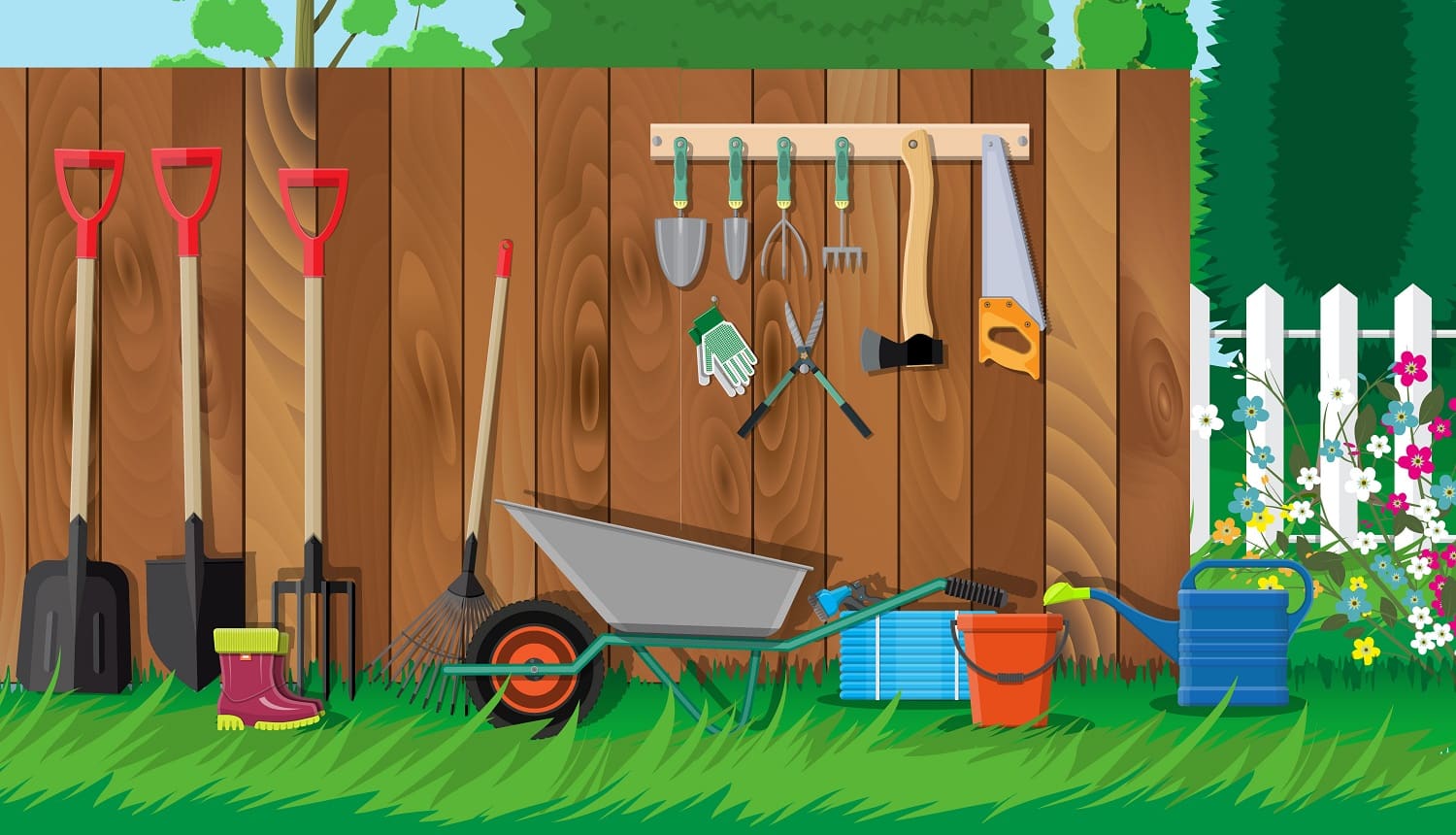 If you have a compost pile that needs maintenance, you will probably agree that turning it is the best way to maintain the system.
Compost piles need perforation with holes to make sure water flows freely through it, and so does air. Not only that, even while gardening or maintaining the general hygiene of your backyard, it is essential to turn the soil so that roots get every nutrient they need.
Buying a compost aerator makes sure that you are providing your garden and bins with the added help. Now the problem arises when you look to buy an aerator. With so many options flooding the market, the selection becomes challenging.
But do not worry at all! We understand the issue, and we are here with 11 top-notch compost aerators to take care of your needs. Along with it, you will find a buyer's guide towards the end, which will help in the decision making process.
So, without further ado, let's dive in!
Top Compost Aerators
IMAGE
PRODUCT
DETAILS

Our Top Pick

Our Top Pick

Martha Stewart MTS-TEC Telescoping 3-Prong Garden Cultivator

3-prong carbon steelhead
35 inches tall

VIEW LATEST PRICE →

Yard Butler ITNT-4 Twist Tiller Tool

38 inches in height
Equipped with six claw spikes

VIEW LATEST PRICE →

True Temper 2812200 4-Tine Spading Digging Fork

4 diamond pointed steel tines
30-inch hardwood handle
Poly D-Grip

VIEW LATEST PRICE →

Yard Butler Garden Weasel Carbon Steel Claw Pro

38 inches tall
½" powder-coated steel shaft
Foot placement option

VIEW LATEST PRICE →

Redmon Wingdigger Compost Aerator

Galvanized steel construction
34 inches long handle
Angled handle grip

VIEW LATEST PRICE →

FreeGarden FORK Enviro World Compost Turner

32 inches tall
Made with durable steel
Weighs 2 lbs

VIEW LATEST PRICE →

Lotech Products Compost Crank Compost Aerator

Handcrafted in Tucson
45 inches tall
Effective depth of 29 inches

VIEW LATEST PRICE →

Compost Crank Twist Compost Aerator

Made of solid ⅜ inch stainless steel
32 inch in length
Comfortable non-slip grip

VIEW LATEST PRICE →

Yard Butler ICA-36 Compost Aerator

Folding wings
Promotes faster decomposition
All steel construction

VIEW LATEST PRICE →

Bosmere P845 Compost Aerator

2 sets of activating wings
Vinyl hand grip
36 inches in length

VIEW LATEST PRICE →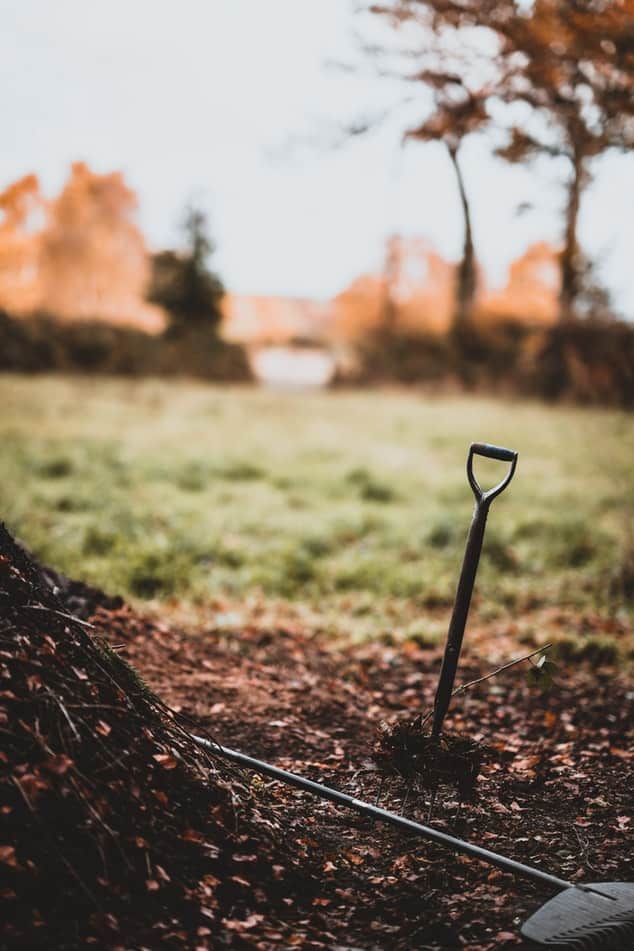 Do you have a small garden that needs to be taken care of, or are you bothered about the compost bin in the backyard? The Martha Stewart MTS-TEC Telescoping Cultivator will make sure your needs are fulfilled and give you a beautiful and aerated garden to boast.
Why Did We Like It?
With a height of 35 inches, this cultivator will ensure you do not have to bend down while working. We know the terrible back pains which can accompany heavy hours of work. But with this, you do not have to change postures giving you a pain-free experience.
Besides this, we found that the body is very sturdy and is made for heavy-duty work. You can use it with hard clay, and it will pierce through it with ease. The body does not bend or get disfigured, as we found after having used it for 7 months now.
Also, it is very compact and can easily be stored in your storeroom. It fits into almost any space and does not weigh much at all. So you would not need to be struggling with the product in any way.
What Could've Been Better?
The one drawback that this product comes with is that it cannot dig too deep. This is good for turning over soil and compost in small amounts. But it does not have the capacity to operate on deep pits. So buy according to your need.
Pros
Easy to store

Turns over clay dirt with ease

Reliable and durable

Helps minimize back pain
Cons
Cannot be used to dig deeper
Are you looking for an aerator to work on raised gardening beds? The Yard Butler ITNT-4 Twist Tiller Tool is one of the best options out there. It will take care of small compost bins and soil loosening it enough for plants to be able to breathe and the water to pass through easily.
Why Did We Like It?
We have a small but dense garden bed, and we needed a tool to turn the soil over. This proved to be the perfect device to do so. It may have a smaller capacity but is very sturdy and can easily work with dense vegetation. We had the whole bed loosened up till 4 to 5 inches deep.
Along with it, the six angled claw spikes are very sharp and will get the aeration process done very quickly. All you have to do is take the equipment, push it into the soil, take some of it, and turn it over. The claws should make it an easy job for you, even if there is clay in the soil.
Besides this, It does have a very sturdy body that allows you to apply pressure without worrying about it breaking or bending.
To add on, the company provides a No-Risk 30 Day Satisfaction Guarantee. This ensures that you do not face any difficulties with exchanging the product in case you face any kind of challenges with it.
What Could've Been Better?
The product mentions that it contains lead and may be harmful if it reaches your body. So the company advises everybody to wash their hands after using it. This should be strictly followed, and it is best to keep it away from your kids.
Pros
Promotes water to flow through the soil

Perfect for raised bed gardens

Can be used to dig holes before planting

All metal construction
Cons
Comes with California lead warning
Next up is an effective tool that works excellently well with compost tanks as well as gardens. The True Temper 2812200 4-Tine Spading Digging Fork is suitable for all types of compost bins and can help you aerate your garden soil with ease. Read on to know the other features.
Why Did We Like It?
With 4 diamond steel tines that can work with hardened clay as well as soft soil with equal ease, we were impressed by the sharpness and the precision that this offered. Clay is the most difficult to turn over and penetrate as it can become quite hard. But it should not be a problem with a product as strong as this.
Also, it is 30 inches long. This length makes sure that you can stand up straight while working. It also enables you to reach deeper into the compost bin if required. It is best to pull up materials from the bottom and then turn them over when they are on the top.
To top it all, this is one of the most affordable products till now. It comes at a very reasonable price, and you would not have to go over your budget for sure.
What Could've Been Better?
We found that the handles were not as sturdy as the rest of its body. It had loosened up on putting a little more pressure than normal. We had to then get it fixed before using it again. So it is essential that you use it very carefully.
Pros
Easily penetrates soil

Known for its strength and durability

Steel tines are very sharp

Forged spading fork head
Cons
The handle could be stronger
Known for its adjustable tines and high durability, the Garden Weasel Carbon Steel Claw Pro is a convenient choice to make. It will weed and aerate with absolute precision leaving you with a properly mixed compost bin and a neat garden.
Why Did We Like It?
We felt that the six angled claw spikes were very sharp and would drive deep into the ground when pushed hard. The sharpness makes it easier for it to pick up weeds and unwanted plants while the soil gets aerated, and water flows freely through it.
Also, coated with carbon steel, the body is very tough and is known to be super durable. We were looking for a unit that can be used on a daily basis when we found this. It can easily account for heavy work without any form of frequent maintenance.
Another advantage we got was the foot placement option. There is a compartment where you can place your foot for added pressure and more convenience. This will enable you to work with thick materials and clumps.
What Could've Been Better?
The one issue we found with this device is that it would need more pressure than usual to get it to work. While this should not be a problem with physically strong adults, it may not be a great choice for senior citizens.
Pros
Rubber grip for easy handling

Claws can be adjusted

Centralized handlebar

Can go deep in the soil and uproot the weed
Cons
Could be tiring for senior citizens
Next up is another brilliant option that will turn your compost perfectly well. The Redmon Wingdigger Compost Aerator is a superb addition to your gardens and will be one of the best companions for your green culture compost bin. This will spread the bacteria nicely throughout the material, adding to its efficiency.
Why Did We Like It?
First off, this is one of the longest products in this list with a handle of 34 inches. The long handle is a benefit for anybody trying to reach deeper into a bin without bending. Accompanied by an angled handle grip, we were very impressed with the smooth performance.
The handle allowed us to move the unit around easily without having to twist our hands. Since turning a compost involves a lot of movement, this extra provision made sure we had a very smooth experience.
Adding on, the body is pretty strong, too, and will not bend or break from the middle while you are tackling heavily packed compost. It aerates and makes sure there is the right amount of moisture and air penetrating the mixture. You will have a properly loosened pile very quickly, thanks to this.
What Could've Been Better?
Honestly, it is a great fit for smaller compost bins but is inefficient when it comes to larger ones. Because the wings are not too big, it is incapable of handling huge masses of compost. But these wings are pretty strong and can manage smaller amounts easily.
Pros
Does not twist or bend

Convenient to use

Turns materials easily

Aerates well to prevent the smell
Cons
Not meant for large compost bins
With solid steel wings, the FreeGarden FORK Enviro World Compost Turner is a great aerator which takes care of your compost bins with ease. It is sturdy enough to handle bins of all sizes and shows excellent performance. This is much appreciated for being an inexpensive option with ergonomic design to boast of.
Why Did We Like It?
At a length of 32 inches, this is one tall product that can be used easily while standing up straight. You would not need to bend down, eliminating back pains. We were very relieved with this feature.
Along with it comes two wings with specially designed tips for better aeration. They helped in easily turning compost, and you would be able to do it in very little time. All you need to do is push the wings in a pile and turn. The wings will take care of the rest, letting air and moisture into this pile and making sure it is properly mixed.
Apart from this, the steel frame adds on to the sturdiness. It is powder coated and can face strenuous work with ease.
We also liked the handle, and the grip is provided. You could use any hand to hold it in place, and the comfortable grip will allow you to work easily without straining your hands.
What Could've Been Better?
We found that the product is not resistant to rust. This was a disappointment as we were constantly working with wet compost, and the wings were very prone to rust. We saw a slight reddish tinge in about 7 months.
Pros
Specially designed wing tip for better aeration

Powder-coated for added sturdiness

Easy to use

Lightweight at just 2 lbs
If you are looking for a versatile tool to aerate, loosen, and cultivate your garden, the Garden Weasel 91316 Garden Claw is our topmost recommendation. It can be used to turn compost materials in a composter to easily break it down, thus providing you with a well aerated pile and a healthy backyard.
Standout Features
38 inches long

Comfort grip handles

Sturdy body
Why Did We Like It?
This product has 4 tips, which can turn to produce a spiral action. This is essential for aeration when you are turning organic heaps in a compost bin. You are sure to see results very quickly, thanks to the brilliant tips.
To add on, you can do all of this while standing upright; there is no need to bend down and try to work through the heap. This prevents you from getting back aches from long hours of working in the garden.
And that's not all; the tool is 38 inches long, making it more convenient for you to reach deeper into compost bins. For those of you who invest a significant amount of time tending to the gardens, this will help you get the job done quicker and much more easily.
Lastly, the package arrived wholly assembled, and we did not need to go through any hassle for installing it.
What Could've Been Better?
The only issue we had is that while trying to move about and turn tightly packed materials or thick clumps, one would need more muscle strength. It is not a Herculean task for sure and can be done by most people. But some users may have to put some extra effort into it.
Pros
Can work in an upright posture

No need to assemble

Can cultivate and loosen

Easy to clean
Cons
Requires more muscle strength to turn densely packed materials
If you are worried about turning composting materials inside a tank with high walls, fret no more. The Lotech Products Compost Crank Compost Aerator is one of the longest options available and is made to tackle deep tanks without you having to empty them. Also, you don't have to bend while working.
Why Did We Like It?
We loved how well it functions. It can pull up 2 quarts of materials every time you pull with it and then carry the entire amount to the compost bin. Almost no residue is left behind and even if there is, you can easily rinse it off with water at the end of your gardening session.
The body is made of stainless steel and would not catch rust, however much you wash it. This is an excellent advantage as it needs to be washed frequently if you are a gardening enthusiast.
Also, we loved the handles and the smooth rotations that it allowed. It is made of plastic with glass-filled nylon and is exceptionally sturdy as well as comfortable to hold.
Besides this, we have to talk about how durable the product is. It is made to last and will not bend or warp under pressure. It has a very sturdy body and can handle heavily packed materials.
What Could've Been Better?
With such brilliant features comes a slightly expensive price tag. But we believe that it is worth spending the few extra bucks if you are going to get such an excellent device. It also lasts long giving you true value for money, so if you have the money to spend, go ahead and choose this.
Pros
Works through vines and thick roots

Reliably aerates bins

Glass-filled nylon free-spinning handles

Made of solid 3/8 inch stainless steel
Being one of the most lightweight options out there, the Compost Crank Twist Compost Aerator will impress you a lot. Designed in an innovative fashion, this is a popular choice among DIYers and gardening enthusiasts. It is very efficient and easy to use, so even beginners can handle it well.
Why Did We Like It?
We loved the innovative handle design. The handle is designed in such a way so you can use either one hand or both hands to grip it depending on the pressure needed. Also, it is suitable for both left and right-handed people and will work with ease for both. It has a non-slip grip that takes care of the hold that you have.
Accompanying this is the sturdy body. Made with stainless steel, the body is very strong and is resistant to rust too. This makes it a great choice to have and can be left outside without worrying about anything.
Along with this, we found that the claws do not clog. This is one problem we have noticed with a few of aerators here. They tended to get clogged, and it became time-consuming to clear it. But this product does not clog and makes it very easy to keep clean.
What Could've Been Better?
While it works well when the compost amount is small, it is not a good fit for larger quantities. When we used it on bigger bins, it only left a few holes for aeration and was very difficult to move around, So make a note of the amount of materials you are looking at before purchasing.
Pros
Highly durable

Easy to handle

Does not clog

Can be used with one or two hands
Cons
Not for large compost pits
If you are searching for an affordable option for your compost bins, the Yard Butler ICA-36 Compost Aerator is the one to choose. It is packed with all the essential features and will give you real value for money. Circulate and aerate your compost with ease, thanks to this incredible option.
Why Did We Like It?
The T handle is very impressive. You can easily put your weight onto it while plunging the unit into compost, which has a lot of closely packed materials. The grip provided is very helpful in turning the compost around.
Further, we loved the steel body. It is sturdy enough to tackle all kinds of wastes without bending or breaking off. The wings can be folded and opened according to your movement, and when working with it, they claw at the compost efficiently. You will have loosened and aerated materials within no time at all.
All you got to do is push it in the soil, and while pulling up, its claws will open, helping you to turn the compost. It is as simple as that. We found this to be a very affordable option that took care of our needs in the simplest way possible.
What Could've Been Better?
The one issue we kept facing was how roots and clumps would continuously get stuck in the wing pivots. This took us a little time to clean, and we wished the job could be done faster. Other than this, there were no issues faced, and the product has been working well for a while now.
Pros
Aerates and circulate compost

Length of 37.2 inches

Very durable

Simple to use
Cons
Clumps get stuck to the wing pivots
Do you need a perfect companion that will assist you while working with compost heaps? The Bosmere P845 Compost Aerator is an excellent product that will come to your rescue. It is lightweight and can easily be stored when needed. Also, this comes with a set of features that will get the job done easily.
Why Did We Like It?
Designed for decomposition, this tool is a perfect fit for all compost bins. It is 36 inches in length, easy to operate, and will not have you bending down too much.
Another feature we loved was the handle. It is made in such a way that it could be adjusted for both left-handed and right-handed people. With a vinyl hand grip that provides a comfortable grip, you should not face any kind of hand fatigue afterward.
Also, the body of the product is made of steel which will not rust. This is a very beneficial feature as you are going to be working with a lot of wet wastes, and there is a chance that you may be leaving it outdoors. We could easily store it in the garden itself, thanks to this property.
What Could've Been Better?
The only problem we had was with hard to penetrate piles. The wings are a little fat, and it gets difficult to push and penetrate into the pile. It takes a lot of physical effort to do so and may not be the best option for physically weak individuals to use.
Pros
Effectively activates compost heap

Made of non-rust steel

Is suitable for both left and right-handed people

Lightweight at 2.1 pounds
Cons
Wings are wide making it difficult to use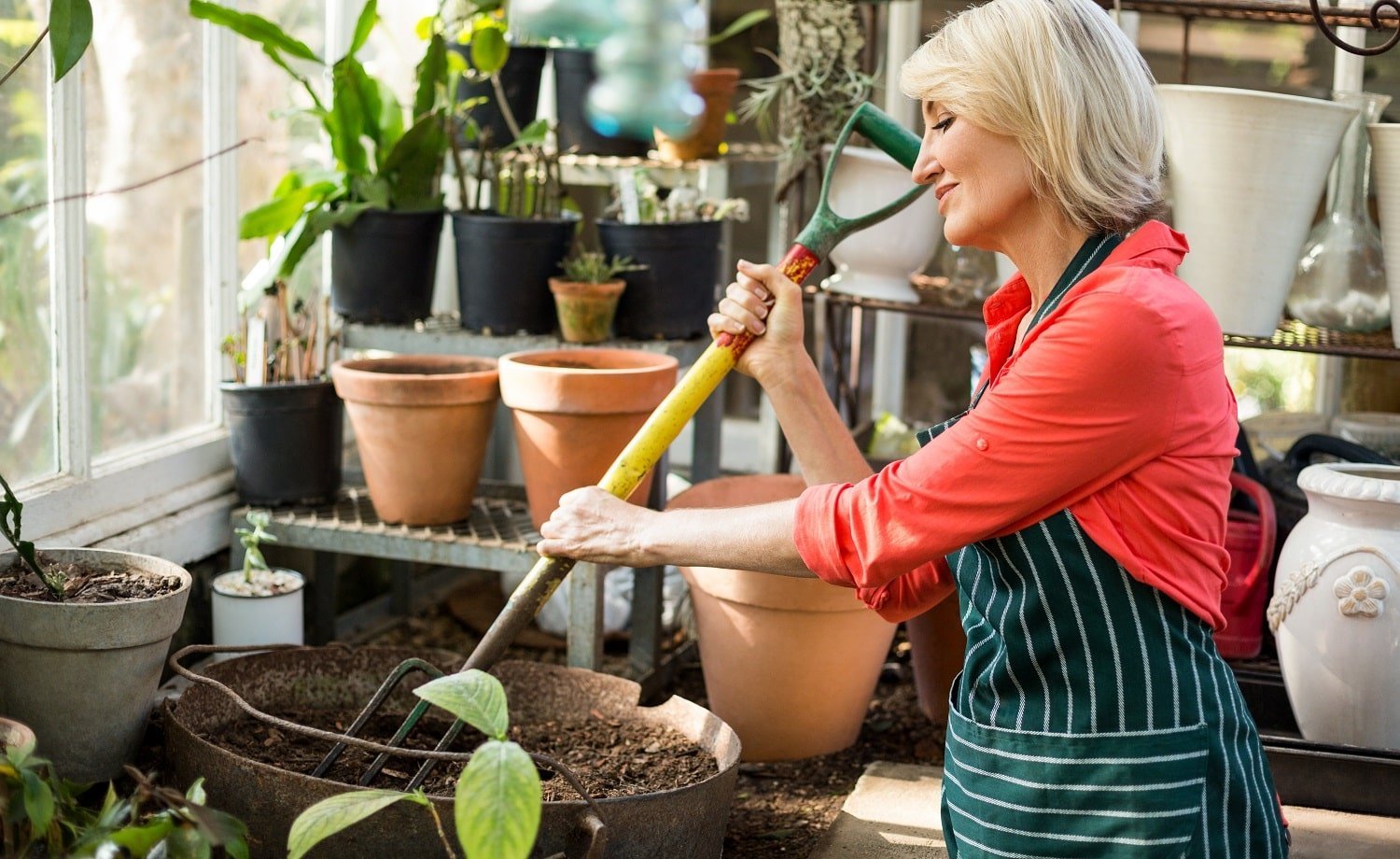 Compost Aerator Buyer's Guide
A good compost aerator will be the one which suits your needs perfectly. It is important to buy one according to your garden, its size as well as your specific needs. We have tried to make the choice easier by listing down some of the points you should make a note of before purchasing.
Length of the handle
The handle is one of the most important parts of this product. A long handle ensures that you can easily reach great depth and is perfect for deep compost bins. It also works well in uprooting weeds, which have grown deep into the soil. But while they work well for people of average height, it may not be a good choice for those who are very short.
A shorter length would better suit them. Also, handles that are smaller allow you to exert more pressure and are the best choice for compost bins, which are not too deep.
Claws
The claws at the end of an aerator play a vital role in turning compost and soil. Always choose the ones which have sharp claws as this will help you get your job done quicker. Some claws are closed when you push it into the soil and then open up when you pull out. These are very beneficial, especially when digging through a lot of closely packed compost materials.
Material used
The material determines the longevity of a tool and thus should be paid attention to. Many of the bodies are made of stainless steel, while some are made of aluminum. Some have a protective coating on them, which prevents the body from catching rust.
Since it is a product that will see a lot of water, wet wastes, and soil, it is best if the body is resistant to rust or rust-proof. You could also not remember to carry it inside always if you are working very frequently with it. Leaving it out could mean that it would catch rust easily if the body is not resistant to it.
Also, a strong body ensures that it does not bend or break due to constant pulling, plunging and twisting.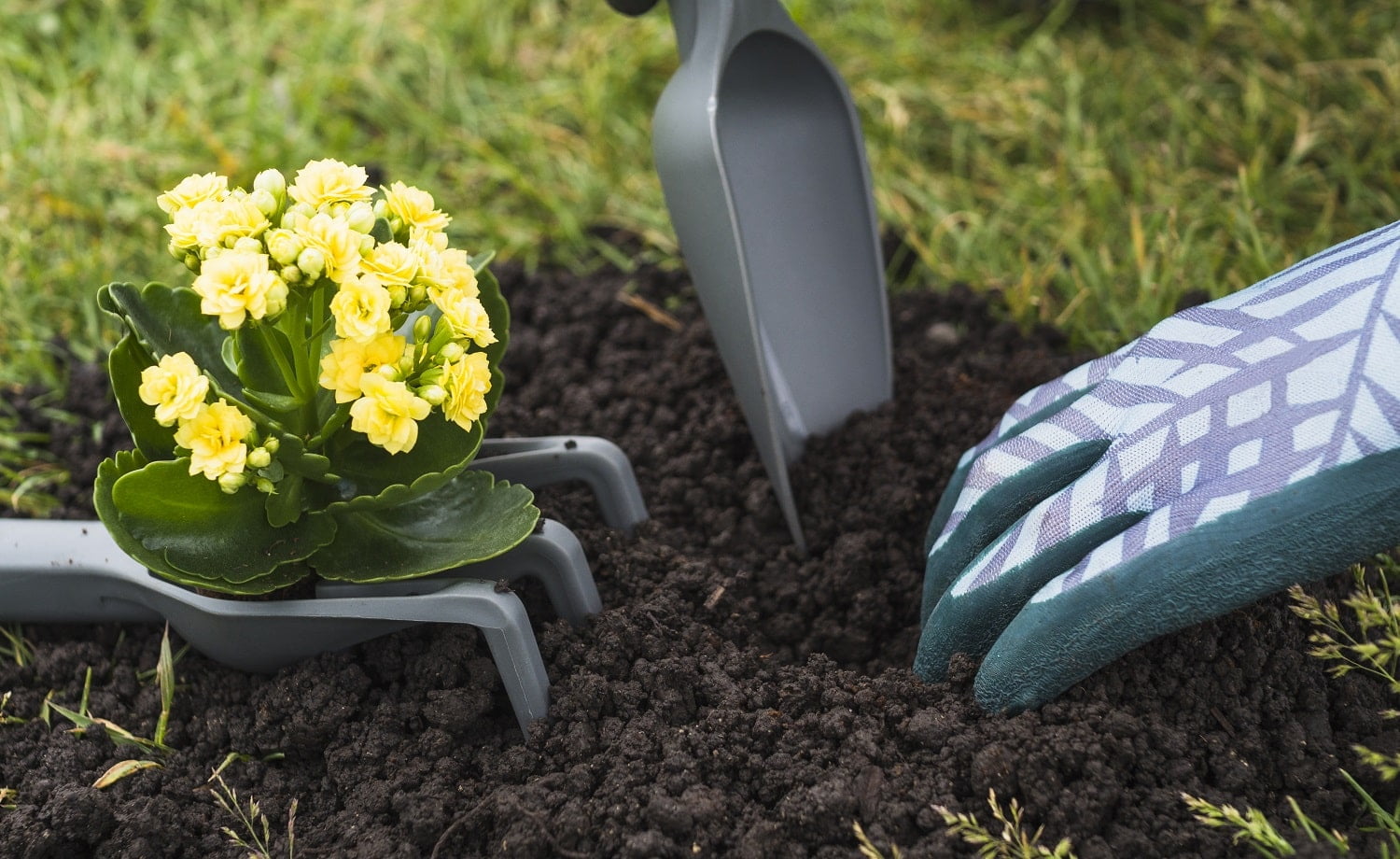 Verdict
When it comes to compost aerators, we expect convenience along with an ergonomic design. The Garden Weasel 91316 Garden Claw is the one that meets these requirements and is packed with features. Thus, it is our topmost recommendation.
If you are looking for a long device to take care of deep bins, the Lotech Products Compost Crank Compost Aerator is an ideal choice. With its impressive length, it can take on any sizes of containers without you needing to bend at all.
On this note, we are finally at the end of our guide, and we hope you have found it informative. We are sure it will help you select the compost aerator that suits you the best.
Bid farewell to backaches and smelly bins while you invest in healthy gardens and aerated compost bins.
Happy shopping!