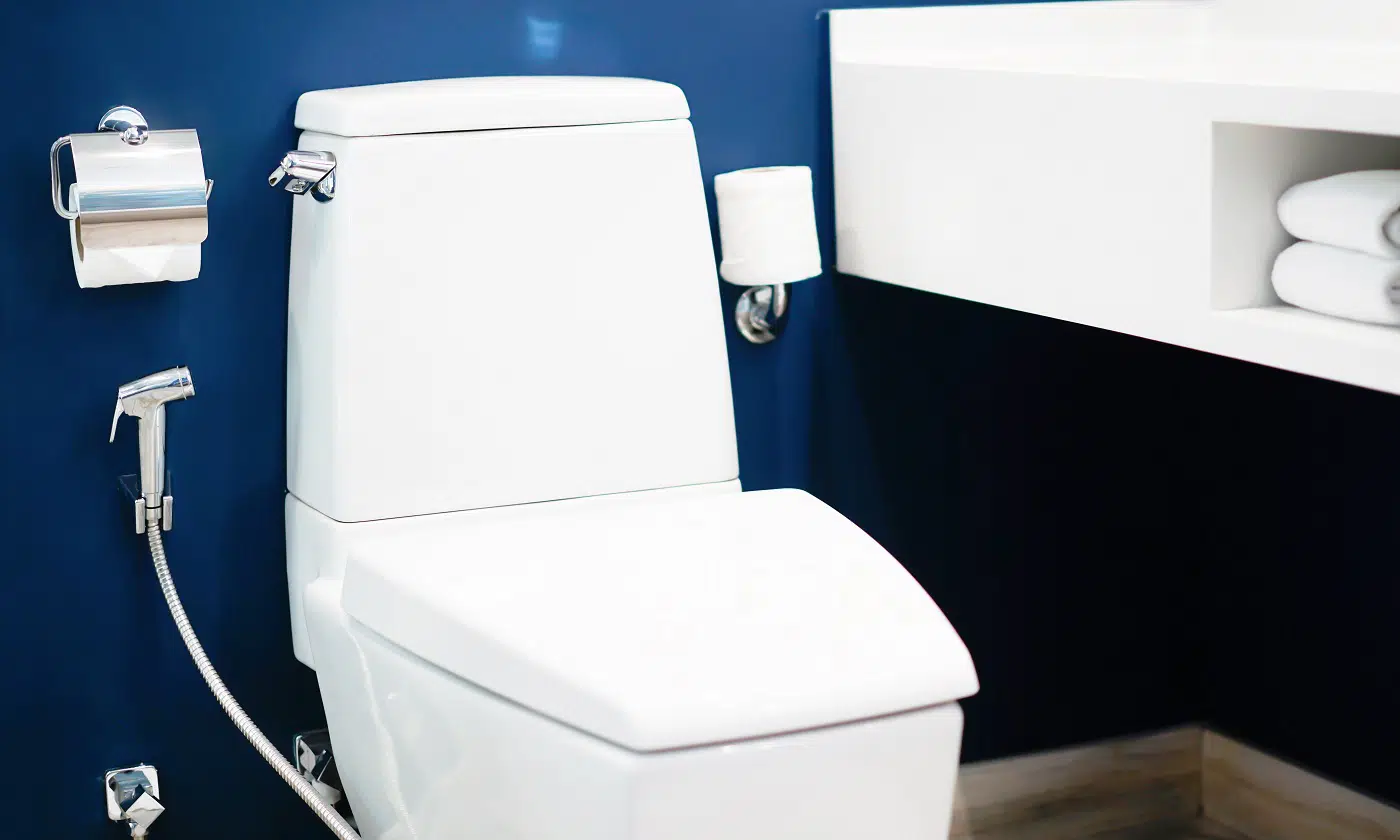 If your toilet won't stop running after each flush, it's probably time to bid the flapper goodbye.
After all, who would like to spend money while literally wasting water? That's why installing a flapper with a tight seal and robust construction becomes crucial. But if you think it's a job best left to plumbers, then you might want to think again.
Now, we know that choosing the best unit from the hundreds of options available at your disposal may make you want to just call the professionals right away. However, we are determined to save you from the cost (and make you develop a liking for DIY repairs).
With this thought in mind, we have compiled a list of the 11 best toilet flappers that are worth investing in, 15 flappers have showed up for the group test but only 11 made it. In addition, we have included a buyer's guide at the end to help you make a well-informed decision.
Without further ado, let's begin!
Best Toilet Flapper Replacements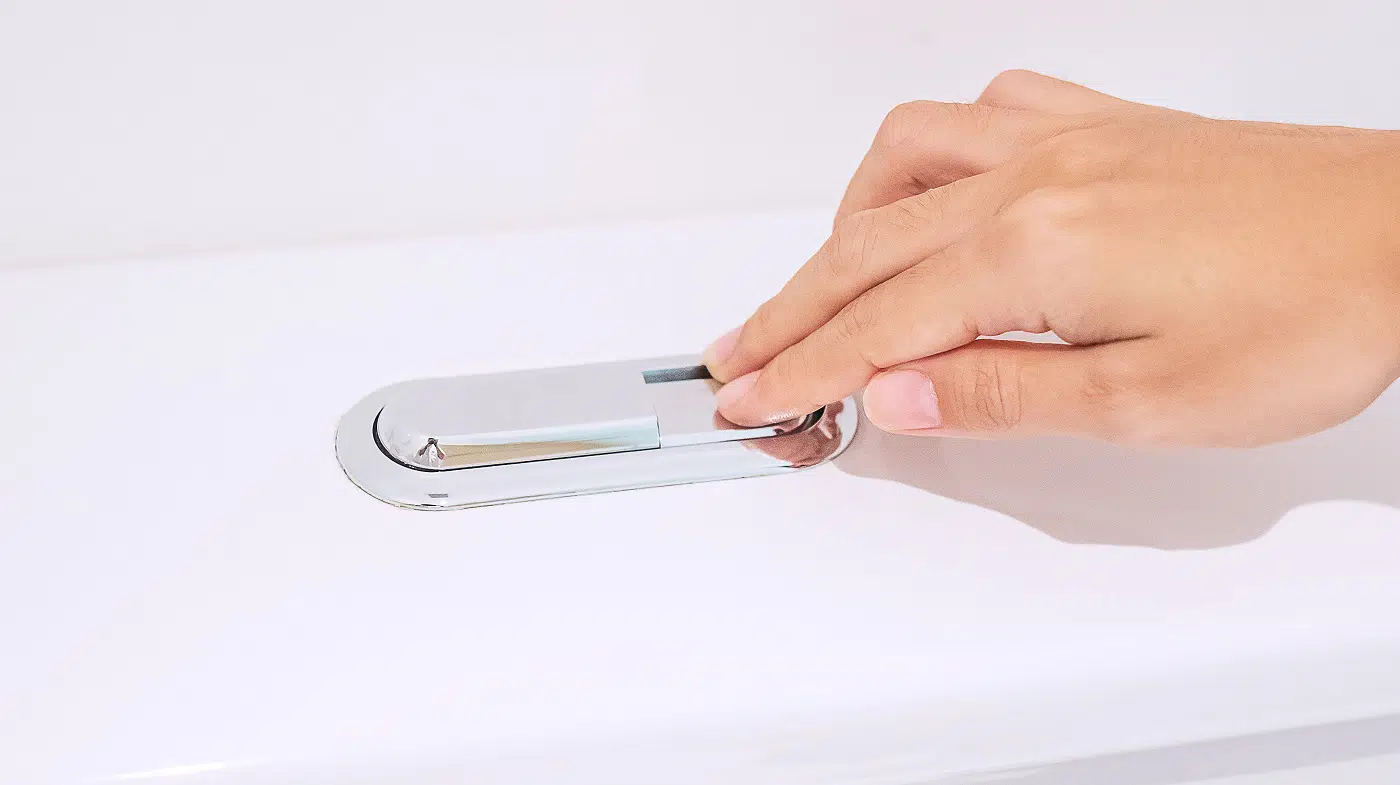 First up, we have this super affordable option from Fluidmaster. The 502P21 PerforMax has a universal design to fit most 2-inch flush valves and high-efficiency toilets. What's more, its durable construction takes care of longevity while you can adjust it to save considerable water with every flush.
Sale
Why Did We Like It?
Aside from affordability, there are various other reasons why this unit makes for one of our top recommendations. 
Talking about construction, it's made of a durable Microban material that prevents the growth of mold, bacteria, and mildew on the flapper. Not only that, but it also resists corrosion resulting from constant exposure to water. These two features ultimately combine to render a long-lasting service life.
Apart from that, the solid frame design effectively protects the flapper from twisting and losing its shape, thereby resulting in a tighter seal. We also liked the effortless installation, meaning you can set it up in about 10 minutes. 
It's compatible with most 2-inch flush valves and works best for toilets with 1.28 to 3.5 GPF (Gallons Per Flush) or higher. And its adjustable dial mechanism lets you decide the amount of water released per flush to save water. Complete with a 5-year warranty, there's hardly anything more than we can ask for!
What Could've Been Better?
After getting a feel for the product, perhaps the only minor inconvenience is that you may need to press down the flush handle for 2 to 3 seconds longer than usual for some of its lower settings. But considering its performance for the price point, this is far from being a deal-breaker for us. 
Pros
Prevents ghost flushing

Solid, corrosion-resistant frame

Adjustable for optimum flush efficiency

Easy to install

5-year warranty
Cons
The flush handle may need longer engagement at lower settings
True to its name, the Korky 100BP High-Performance Flapper gets the job done effectively and without burning a hole in your pocket. Much like its predecessor, this flapper is made of high-quality materials for longevity and durability purposes. So, if you're looking for a quality flapper on a tight budget, then this one is worth considering.
Why Did We Like it?
Korky is a name that's known for its commitment to making replacement parts for both old and new toilets, and this product upholds that reputation to the fullest. Similar to the Fluidmaster 502P21, this 2-inch flapper is fit for a majority of high-efficiency toilets, be it Kohler, American Standard, or Sterling with 1.28, 1.6, and 3.5 GPF.
It's essentially made of Cholorozone red rubber, which resists several damages caused by chlorine, bacteria, city water treatment, well water, or hard water in general. The flexible rubber head creates a tight seal to "lock" the flapper in position. 
Moreover, you don't need any tools for installation. Simply attach the chain to the flush lever while ensuring that it's not too taut, and you're good to go.
Lastly, the adjustable dial comes with 6 settings, the numbers for which are engraved on the dial itself to help in setting the desired water flow, thereby saving on your utility bills.
What Could've Been Better?
We felt that the brand could have included detailed instructions for setting the adjustment dial according to the specific model number of the toilet. This results in the installation process becoming time-consuming as you have to adjust the dial till you find the perfect flow rate, our team concluded that can take quite a while when done by the average consumer, which is far from ideal.
Pros
Long-lasting rubber construction

Resists bacteria and water-related damages

Universal fit and tight seal

No tools are required for assembly
Cons
The adjustable dial is slightly complicated to set
Impressed with the Fluidmaster 502P21, we decided to try yet another unit from the brand and went with the 5403 Toilet Flapper. Designed for 3-inch flush valves, it fits a majority of high-efficiency toilets, irrespective of the brand or model, to cut down on your water bills.
Sale
Why Did We Like It?
At the helm of affairs is a durable silicone seal that lasts up to 10 times longer than the regular flappers. This feature will be especially beneficial if you use bleach tablets for water treatment in the flush tank.
Additionally, the solid injection molded frame structure protects the flapper from corrosion, hard water, and chlorine to prolong its service life. It's designed to be compatible with high-efficiency toilets in the 1.28 1.6 GFP range.
Giving it a try showed us that as far as the installation is concerned, the kink-free chain makes it easier to hook the flapper to the flush lever. Hence, you don't need to bring out your tool arsenal for the purpose. We loved how the package has a detailed table containing the commonly used toilet brands, their models, and the corresponding setting for the dial. 
Last but not least, it comes with a 10-year long warranty for greater peace of mind among users.
What Could've Been Better?
Since the chain is a bit longer than what's usually found in most flappers, users have to put in some effort for adjustment, so it doesn't get underneath the flapper to obstruct the flush. Here again, you'll find the suitable chain length for different toilets on the package.
Pros
Hard plastic body and tight silicone seal

Injection-molded frame

Kink-free chain

10-year warranty
Cons
The long chain may get under the flush
Another one of our top recommendations is the Korky 54BP Toilet Tank Flapper, which is a simple yet efficient unit from the brand. Made of high-quality rubber, it's designed for 2-inch valves without straining your nerves for installation. On that note, let's take a look at everything that's on offer.
Sale
Why Did We Like It?
Honestly, we weren't too confident about its performance considering the super-affordable price tag that comes along. However, we were in for some surprise as the Korky 54BP gave some of its premium-priced competitors a run for their money. 
Firstly, it's made of 100% flexible rubber, which creates a tight seal on the flush valve. All you have to do is attach the two arms to the valve so that the small ball below fits the valve opening. Next, lock the stainless chain in place to let it control the opening and closing with each flush. And that's about it!
What appealed to us the most is that although the product description says that the flapper is compatible with 2-inch valves, it effortlessly fits the 2.5-inch valves, which is otherwise quite an odd size. Moreover, its efficiency remains uncompromised for both valve sizes. While we opted for the single pack, you may choose the two, three, or four-pack variants.
What Could've Been Better?
As we experienced it first-hand, similar to the Fluidmaster 502P21 Toilet Flapper, we found that the chain on this one was longer than usual. But in the absence of adequate instructions, we'd suggest measuring and cutting the chain to ensure that it maintains the right amount of tautness. 
Pros
Durable rubber construction

Tool-less installation

Creates a tight seal

1-year manufacturer warranty
No list of toilet accessories or parts is complete without mentioning Kohler, so here goes its GP85160 Flapper. In fact, this model also marks the entry of float flappers on our list. It's engineered for use in most two-piece toilets of different makes and brands.
Sale
Why Did We Like It?
For starters, we were impressed with the positive customer reviews that compelled us to try this product. And it did pretty well to justify the reputation of the brand. Its sturdy construction is marked by a styrofoam float, whose position can be controlled by the attached chain. 
The lower you place the float, the longer the flapper will keep the valve open for a longer flush. Likewise, when you place it higher, it will shut off the valve faster to keep the flush shorter. And since both the flapper and the float remain submerged in water, the styrofoam construction helps the structure resist damage and corrosion.
Here, we should also mention that this particular flapper can be used with various Kohler and Kallista 1.6 GPF toilets with a 2.5-inch flush valve. However, we'd advise checking its compatibility with the particular model name or number to avoid any hassle.
What Could've Been Better?
After trying it in various situations although we don't have a lot to complain about its performance or quality, some users may be disappointed as it suits only low GFP toilets. In that sense, the utility of the flapper is somewhat restricted compared to some other affordable options on the list. Also, you may have to try different float positions to achieve the perfect water flow.
Pros
High-quality construction

Adjustable float

Easy installation

Efficiently seals the flush valve
If you're looking for a cost-effective and easy-to-install flapper, then the Essential Values EV-Toto-Flapper-G is worth considering. Its durable build and secure seal take care of your running toilet with minimal installation efforts. Plus, it comes in a 4-pack variant for multi-bathroom properties.
Sale
Why Did We Like It?
Despite coming across as somewhat flimsy at first glance, we were decently satisfied with the performance on offer. The red rubber construction is backed by high-quality craftsmanship and plays a crucial role in ensuring longevity by tackling chlorine content and germ issues. 
Apart from that, the oversized rubber seal is beneficial to prevent existing and potential leaks. The hand-like attachments maintain a seamless fitting around the valve.
We appreciate the brand's attention to detail, viz., the smooth, burr-free surface so that users don't scratch their hands during installation. Simply attach the flapper to the valve and clip the hook-on chain. 
It fits most 3-inch toilet valves, including G-Max, THU499S, THU175S, and others. The brand also specifies some models (like the Toto Power Gravity toilet line) for which the flapper can't be used. This is a good way to ensure that users don't deal with the trouble of trial and error. Overall, we feel that its durability and efficiency justify the price tag. 
What Could've Been Better?
We are a bit bummed out that the brand doesn't specify the suitable GPF range for which the flapper can be used. And by the looks of it, we don't think that it's very efficient for high GPF toilets. It is worth noting that the team discovered through using this product that you may have to trim the metal chain for fitting purposes, so be careful with the measurements.
Pros
Polished surface

High sealing value

Withstands chlorine, bacteria, hard water, and well water

Available in single and multi-flapper packs
Cons
May not be suitable for high-GPF toilets
Yet another unit from Kohler that earned our praise is the K-GP1078441 Flapper, which is designed for two-piece toilets. Its sturdy frame and wide seal are ideal for various toilets built with class-five technology. Moreover, its efficient performance comes with a pocket-friendly price tag.
Sale
Why Did We Like It?
Having tried a Kohler unit before, we had high expectations from this flapper, and thankfully, it didn't disappoint. Straight off the bat, we were impressed with the large size as most flappers on the market measure either 2 or 3-inch in diameter. On a side note, the patented Kohler genuine parts logo assures users of its authenticity.
Owing to the flexible rubber body, it grips the flush valve with almost zero effort. Once it's in place, attach the chain to the handle assembly and check the flapper to make sure it's working properly. The clip-on hook is a good feature to strike the right balance between tautness and slackness.
For your better convenience, the brand mentions the compatible lines and model numbers. But if you want to double-check, remove the lid of your Kohler toilet's cistern, and the list of compatible parts will be mentioned on the flip side.
What Could've Been Better?
It may be helpful to know that the Kohler  K-GP1078441 Flapper may not work with the old Kohler toilets. Some users have also reported that it doesn't fit their 3 and ¼-inch flapper, which is likely a manufacturing defect- an area where the brand can improve.
Pros
Corrosion-resistant material

Simple installation

Hook on metal chain

Tight seal
Cons
May not fit in older cisterns

Manufacturing issues
More than halfway through the list, the American Standard 7381129-200.0070A Flapper finds an honorable mention. Like the Kohler GP85160, it's a float-equipped flapper that can be adjusted to control the water flow. In tandem with durable engineering, it's meant to prevent leaks for extended periods.
Sale
Why Did We Like It?
For starters, we were happy to break the monotony of rubber construction with the plastic body of this flapper. And although looks should be the least important factor on the priority list, the vibrant black-and-yellow color combination caught our eye. So, brownie points for that! Its 2-inch universal design means it's compatible with most brands and models.
We liked how the unit comes completely assembled with the float and chain attached to the flapper. This way, you don't have to put in a lot of effort for installation, aside from adjusting the float and attaching the chain to the flush lever. Moreover, the beaded chain has a flexible hook so that you don't need to trim it for adjustment purposes.
As we have already mentioned above, the placement of the float (higher or lower) will depend on the desired water flow with each flush. Remember that the lower the float, the more will be water flow. Lastly, the flapper is covered under a 1-year manufacturer warranty.
What Could've Been Better?
Although we don't have much against its performance per se, we feel that the plastic body could snap during installation, especially if you apply undue force. Hence, it's better to go slow about the process and check the compatibility of the flapper with the said toilet.
Pros
Styrofoam float

Includes chain and adjustable hook

Beaded chain for reinforced durability

No-tool assembly
Cons
The plastic body may snap under excessive force during installation
As we near the end of the list, here's the Toro Power Gravity C5621 Toilet Flapper. Its oversized design creates a secure seal while the robust body takes on germs, bacteria, and poor water quality. Accompanied by a durable steel chain, it's an effective measure against leaking toilets.
Why Did We Like It?
Starting with the construction, the Toro Power Gravity C5621 is made from durable TPR material, and the highly flexible blue silicon provides it with a much-needed tight seal. In hindsight, the effective seal is designed to prevent leaks as soon as the flapper is installed. Besides, the surface resists chlorine, additives, and other impurities for long-lasting service life.
Unlike a majority of our other recommendations, its universal design fits 3-inch valves. The flapper also includes a chain and hook for easy and quick installation. You will find the illustrated steps on the package. 
Other than that, the hinge ears go around the valve in one smooth motion to prevent installation-related damage. So, if you're a first-timer, rest assured that installing it won't require herculean effort. 
What Could've Been Better?
Being a premium-priced product from the brand, we feel budget can be a significant constraint for potential buyers. Beyond that, some users have reported delayed delivery, which can again be problematic if you're looking for an emergency flapper.
Pros
Resistance to rust and corrosion

Trouble-free installation and operation

Tight seal works instantly to fix leaks

Long-lasting material
We thought it'd only be fair to include another 3-inch unit, so here goes the Plumb Pak K833-3 Tank Flapper. This easy-to-install and use unit has a robust construction that prevents wearing down for both physical and chemical reasons. Not only that, but it's also one of the more affordable options out there.
Why Did We Like It?
Undoubtedly, the vinyl construction is the biggest highlight of this flapper as it's highly resistant to chemical breakdown. Hence, it's expected to last long in areas that receive hard water or if you employ heavy water treatment processes. And its premium construction comes at a very affordable price tag, which calls for brownie points!
We like the depth of the float ball, which accounts for the efficient sealing of the flapper, provided the rim is cleaned thoroughly before installation. 
Moreover, it fits almost every 3-inch flush valve toilet, thanks to its universal design. The chain is equipped with an open hook so that adjusting the length becomes simple. 
Besides, the flexible structure can handle rough installation better than its plastic counterparts. Last but not least, the brand offers a 1-year limited warranty to cover specific damages.
What Could've Been Better?
We did not encounter this issue in our group test but some users have reported that the float ball is slightly bigger than the ones found in standard 3-inch flappers, which can cause problems with the fitting. Other than that, we are satisfied with its efficiency for the pocket-friendly price tag.
Pros
Flexible frame for a tight seal

Deep float ball

Easy to install

1-year limited warranty
Cons
The ball may be too big for some 3-inch flush valves
If budget isn't a concern for you, then the Jacuzzi HF04000 Toilet Flapper may be a suitable fit for your 3-inch toilet flush valve. Sporting a durable construction, it's backed by a tight seal and simple installation design for hassle-free functioning.
Why Did We Like It?
To begin with, the robust plastic construction assured us of durability and longevity like nothing else. Unlike the American Standard 7381129-200.0070A flapper, we didn't have to worry about damaging the frame during installation. And since plastic is pretty resistant to water damage, it can handle the water flow of medium to high GFP toilets.
Likewise, the metal chain with a hook keeps it securely in place without unnecessary slacking or tightening. We also liked that the hinges maintain an adequately firm seal to prevent present and future leaks. The lightweight design means you can practically install it with one hand!
All in all, the Jacuzzi HF04000 Toilet Flapper is a premium OEM (Original Equipment Manufacturer) part that will suit many brands and makes of toilets.
What Could've Been Better?
For its exceptionally high price tag, we wished the flapper would have been made compatible with high GPF toilets as well. But sadly, during our trial, we found out that it doesn't work very well for toilets with 1.8 GPF or higher. 
Pros
Durable and long-lasting

Solid metal chain

Lightweight design

Simple installation
Cons
Very expensive

Not for high GPF toilets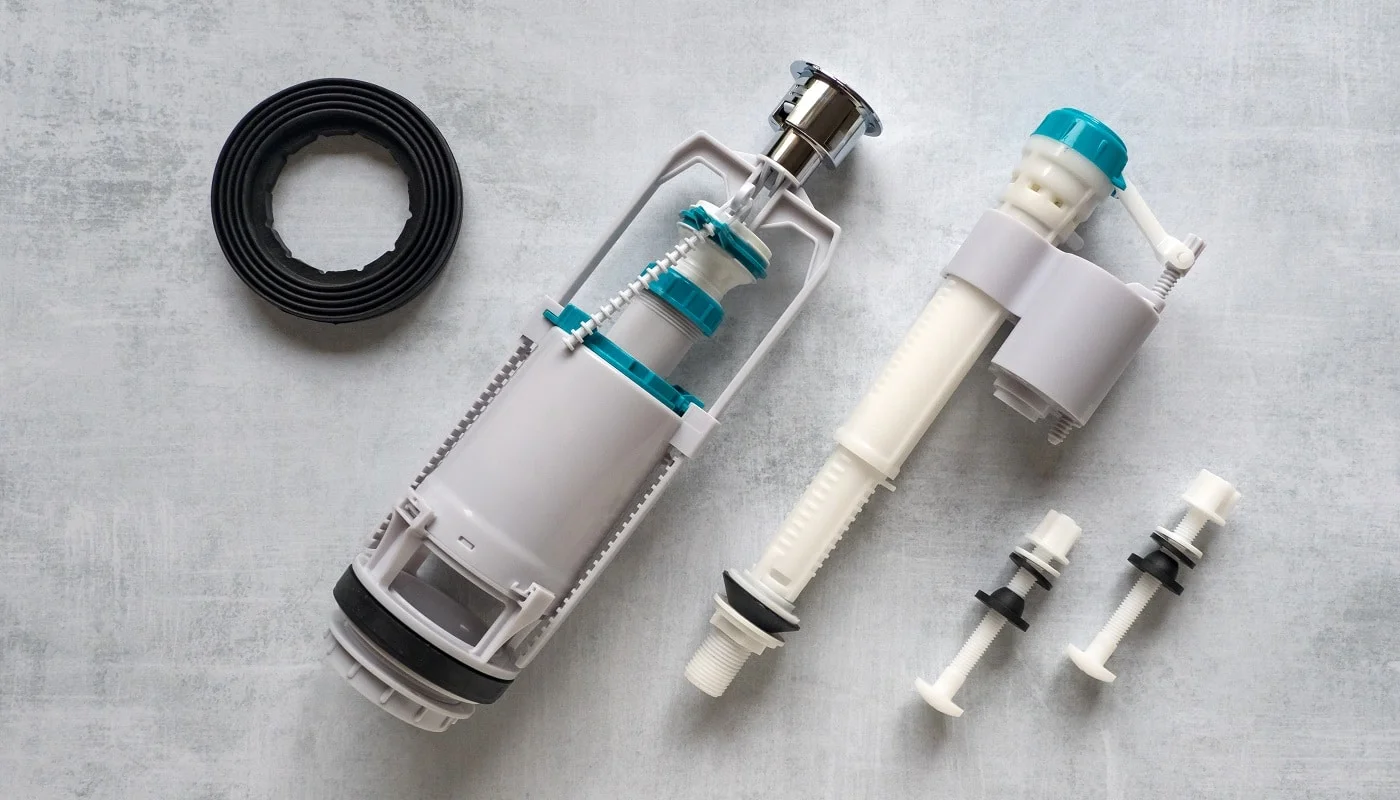 Toilet Flapper Buyer's Guide
Sure, most toilet flappers won't cost you a fortune. But that doesn't mean that you can pick the first option that you come across. Apart from the size, there are a few other important points to factor in to ensure taking the right pick. And in the following sections, we will walk you through some of those.
Material
One of the most important things to look out for is the material of the flapper, viz., rubber and plastic. Although both these materials can be sturdy and long-lasting, we are slightly in favor of the rubber flappers because of their flexibility. 
Other than that, many flappers are made from a combination of plastic and rubber. While the plastic facilitates a rigid connection to the overflow valve, the ribber creates a tight seal to prevent the leak. 
No matter which material you're opting for, make sure it's resistant to corrosion and damage from water, bacteria, and other impurities. Likewise, a universal design will fit almost all brands and models according to the size of the flapper.
Types 
Generally, flappers can be categorized into the following types:
Rubber flappers usually consist of a rubber cap (hence the name) that attaches to the flush valve. It's, in turn, controlled by a metal chain that hooks onto the flush lever. When the toilet is flushed, the chain pulls away the flapper to release the water and when the tank is drained, the flapper falls back into position.
Float flappers consist of a styrofoam ball-like structure that's attached to the main body of the flapper through a chain. While the flapper prevents leaks, the placement of the float decides the amount of water being released.
GPF Compatibility
A majority of the brands specify the GPF range for which the said flapper can be used. In this regard, you'll find adjustable and non-adjustable variants. While the former is suitable for toilets ranging from 1.28 to 1.6 GPF, the latter can be used for 3.5 to 5 GPF. Furthermore, adjustable flappers can either have an adjustable dial or float. 
Size
Last but not least, consider the size of the valve before heading out to buy a flapper. As you may have already figured out from our list, most units have either a 2-inch or 3-inch diameter. We'd strongly recommend measuring the drain valve opening with a measuring tape instead of relying on eye estimations.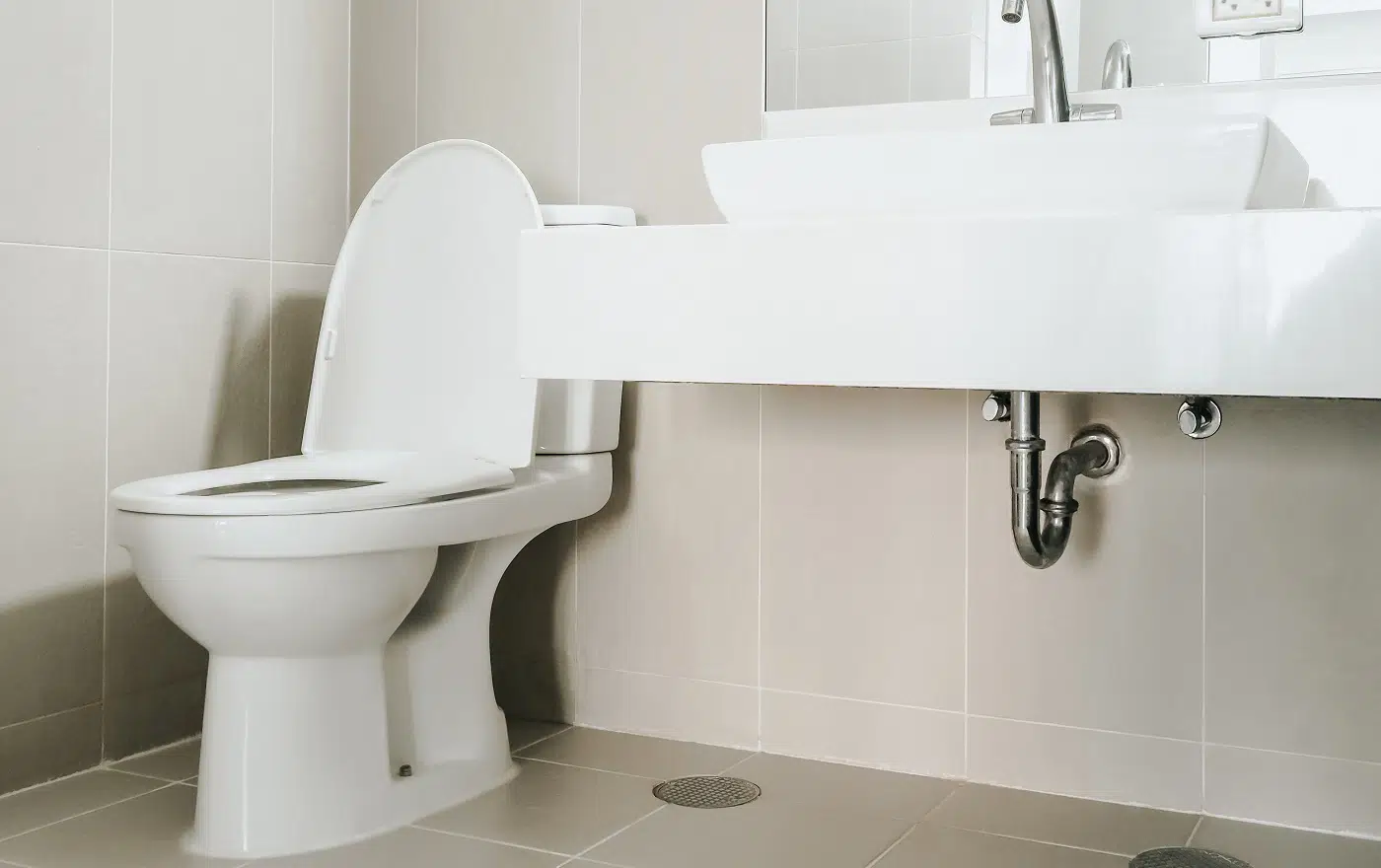 Toilet Flapper Replacement Verdict
With that, it's time for us to wrap up today's list. 
We hope our efforts will lead you to the ideal flapper according to your needs and budget, testing toilet flappers is actually rather difficult as we've encountered numerous compatible issues but in the end, some stood out. If you're still in two minds about deciding on a name, let us help you a bit more by naming our favorites.
The Fluidmaster 502P21 PerforMax is one of the best adjustable models in the market and takes the top spot. Similarly, the Fluidmaster 5403 Toilet Flapper is a long-lasting option, followed by the Korky 54BP Toilet Tank Flapper for its super-tight sealing.
Allow us to take your leave. We'd also love to hear your verdict in the comments section below.
Till next time, take care!
Related Articles
9 Best American Standard Toilets Right Now
8 Best Bidet Toilet Combos Right Now
13 Best Soft Close Toilet Seats
7 Best [Macerating] Upflush Toilets
13 Best Septic Tank Treatments
7 Best Dual Flush Toilet [Reviewed & Buyer's Guide]
Toto Neorest NX1, 550H & 700H [Reviewed & Buyer's Guide]
Kohler Santa Rosa Toilet Review [All You Need to Know]
Convenient Height Toilet Review [All You Need to Know]
5 Best Gerber Toilets Reviewed [All You Need to Know]
11 Best Toilet Clog Removers [Reviewed & Buyer's Guide]
11 Best Automatic Soap Dispensers