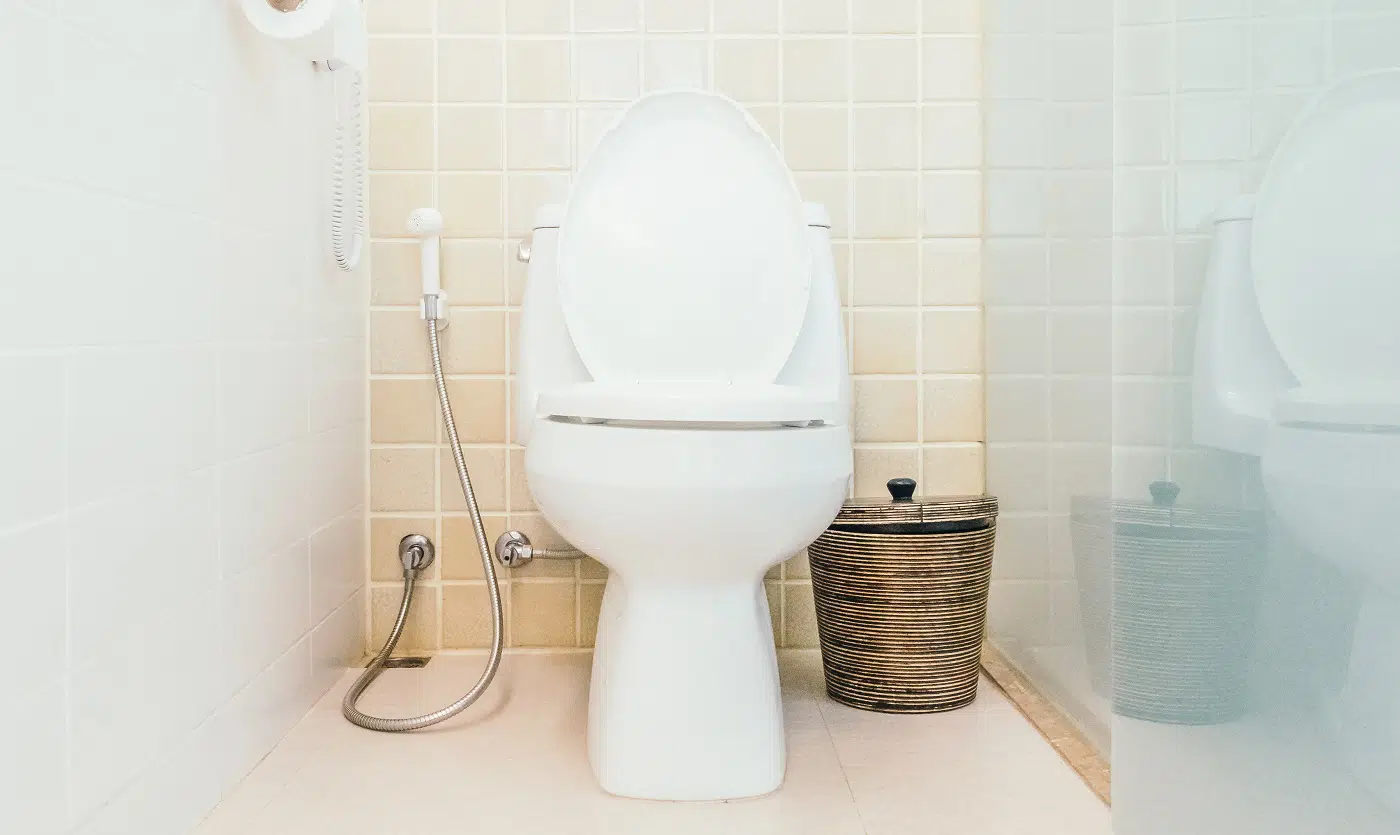 The Convenient Height Toilet is here to improve how you sit.
Designed and manufactured by the Convenient Height Company, the toilet and its makers are undoubtedly committed to designing sanitary facilities that are easy on the knees. Possibly the first of its kind – the vision behind this 20-inch toilet was to engineer a porcelain throne that can facilitate sitting and standing. 
Although targeted towards a niche audience, its benefits can certainly be reaped by all. This niche audience refers specifically to the specially-abled, the elderly, and long-legged folks, who might have trouble using regular toilets. 
We are talking about doing away with toilet accidents, ludicrous toilet seats, and ugly platforms. To sum it up, these tall toilets are bringing a well-thought-out change – and they are being well-received for it. 
Read on to know the reasons behind the success of the Convenient Height Toilet with our in-depth review. We urge you to please remain seated for the entire duration (of this review, of course!).
Convenient Height Toilet Review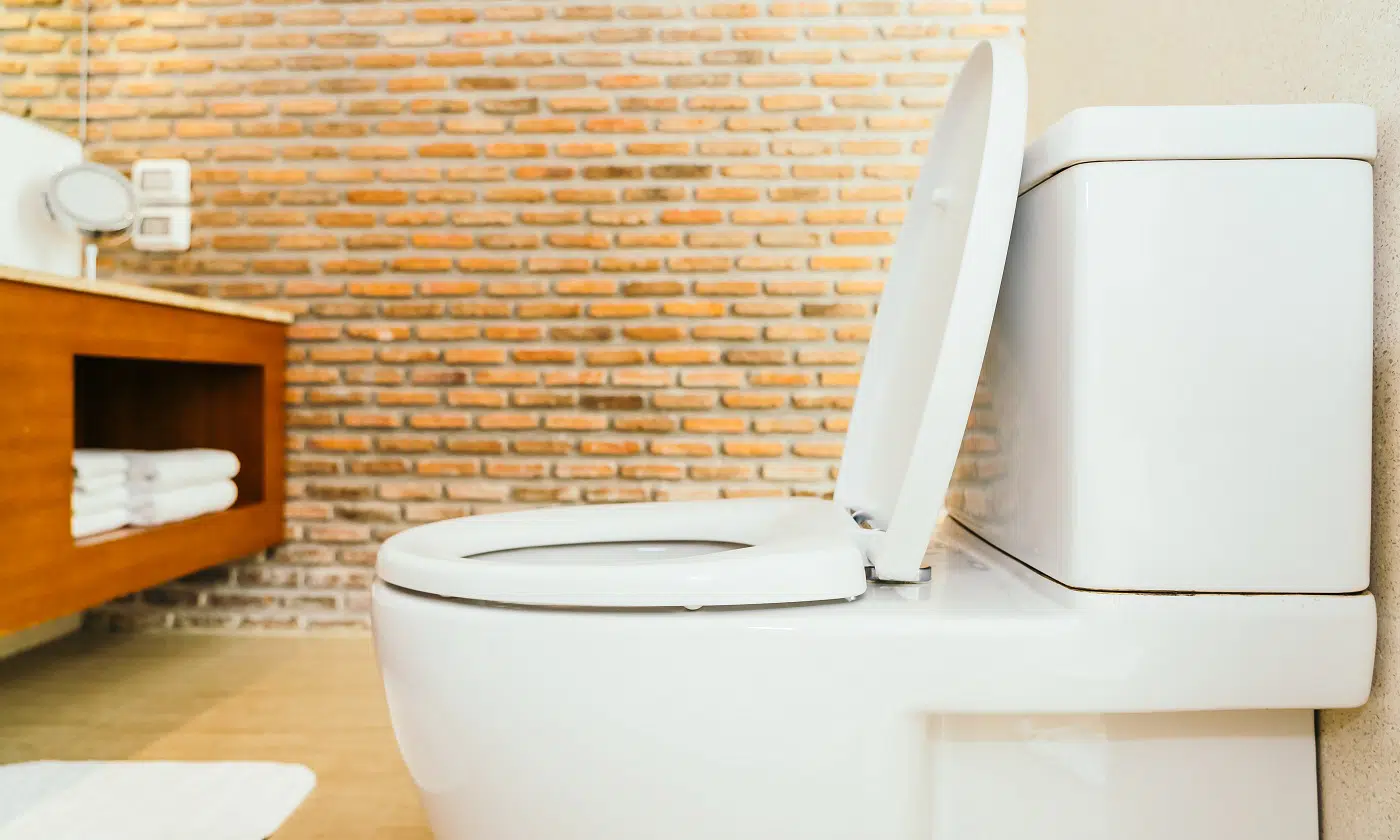 Before we start weighing the pros and cons of this product, let's get to know it first. 
Tall Height
The USP and main feature of this product is decidedly the 20-inch toilet bowl height. It comes as a two-piece set with the toilet seat included in the deal. With the seat, the overall height comes to an impressive 21 inches. 
Elongated Design
Upon looking at this toilet bowl, you will automatically notice that it has an elongated design. The distance between the back wall and the front rim of the bowl is around 27 inches. As you will notice, there is a significant height difference but the length of the Convenient Height Toilet is the same as most standard compact toilets. 
Dual-Type Flush
The flush lever can be lifted and pushed down, depending on the volume of water that is required.
Standard Bowl Width
When the widest points of the bowl edges were measured, it came up to about 14 ½ inches. This is about the same dimension as most standard height toilets. 
Handle/Lever Placement
Like most standard toilets, the flush handle is on the top left corner of the front of the tank. 
Why Buy This Product?
Each feature has been meticulously planned to maximize the convenience and practicality of the Convenient Height Toilet. You may have already guessed how the parts come together to make this product great. Read on to find out if any of these surprise you. 
Convenient Height
This one is certainly a no-brainer. The extra height that one gets from this toilet will serve the interests of taller people, senior citizens, and those with mobility issues – such as arthritis patients. 
Glutes, hamstrings, and other muscle groups are involved in the simple act of sitting and getting up. Although these may be routine actions of every day, not everybody can perform them effortlessly. Tackling the issue of bathroom-related injuries and inability to independently use the john – this is what the Convenient Height Toilet was built for. 
Space Saver
We have already discussed how the bowl width and length match those of standard-height toilets. This gives it an elongated design and a tall body, without compromising on the leg space. 
Needless to say, those who are looking to remodel small bathrooms don't have to hesitate when adding this tall toilet to their plans. Because the measurements more or less conform to those of standard toilets, you don't have to take great pains looking for custom seats and replacement parts. 
Long Lasting
This sturdy toilet is made of vitreous china – vitreous china being the protective enamel coating that gives it a clean shine. With proper maintenance, your toilet can last years or even decades.
All the parts are coated with vitreous china, except for a less than impressive plastic handle. However, it has come to our notice that the company has since replaced the plastic handle with a metal one.
Powerful Flush System
Since the height has been increased but the bowl length is pretty much left as it is, the trapway becomes higher. Standard height toilets generally have a softer bend and an S-shape trapway. The trapway on Convenient Height Toilets has a steeper incline. 
Because of this elevation, and a siphonic flush system that works with gravity, the force of the flush proportionately increases. With great gusto, all contents are successfully, and ironically, flushed down the drain each time. Plungers can take a break – great flushing does away with the not-so-great problem of clogged toilets. 
Saves Water
Who knew that toilet bowls could have such noble intentions? Apart from providing accessibility, this toilet is equipped with dual-type flush technology that saves water efficiently. 
The dual flush mechanism gives users two options – one for flushing liquid waste and one for solid. Simply turn the handle upwards to activate a full flush, and push it down for a partial flush. The water efficiency of this toilet makes it qualified for the EPA WaterSense certification. 
This means it's a great addition to the bathrooms of drought-prone areas. And, of course, users in other areas can also help the environment by using this toilet, not to mention reduce their water bills at the same time.  
Slow-Close Seat
A good toilet seat is a sturdy one that doesn't move around and doesn't slam down. It's interesting to note that a lot of bathroom-related injuries happen because of too much seat movement. Rest assured, it won't be happening with this toilet. 
The slow-close or soft-close mechanism makes sure the seat doesn't shut with a bang. It's great to prevent finger injury, and the sound of seats slamming down can be considered a tad tacky. At the same time, this delicate movement ensures that the seat doesn't come off its hinges, so it remains intact for longer.   
Standard Rough-In
Most toilets are fitted with a 12-inch rough-in, although some bathrooms may have a 10-inch or 14-inch rough-in. As far as the standard goes, the 12-inch rough-in is the most common – which is perfect for the Convenient Height Toilet.  
All-Inclusive Deal
What makes this product all the more convenient is its easy installation. No need to look for parts separately; the makers of Convenient Height Toilet will send you all that you require. This includes the toilet bowl, toilet tank, toilet seat, flush, bolts, and other mounting parts. 
As long as you have a handy plumber around, an hour will be enough to install the toilet.  
Responsive Customer Support Team
The Convenient Height Toilet was built to help others. So it is only natural that they would have an excellent customer support team that goes the extra mile to give users a better experience. 
Aside from personal anecdotes by users, we have more proof that the design team takes complaints seriously. After receiving feedback about the flimsy plastic handle, the entire flush mechanism was redesigned for greater ease of use. 
What Could've Been Better?
After much fine-tuning, the Convenient Height Toilet has slowly, but eventually, become the best version of itself. It's not hard to see the company's commitment to rectifying its flaws. 
Customer feedback and reviews like ours are what helps them improve. With that being said, there was still some room to improve in terms of cost and variety. 
Compared to other 21-inch toilets, the Convenient Height Toilet is priced a bit higher. Another thing it lags in is the variety of colors. As of now, the toilet only comes in a plain white color. 
Pros
Provides ease of sitting down and getting up

Space-saving elongated design

Long-lasting

Clog-resistant

Dual-type, powerful flush

WaterSense-certified
Cons
Relatively expensive

Offered in only one color
Frequently Asked Questions
Can I buy this toilet if I have a 10-inch rough-in?
As mentioned earlier, the Convenient Height Toilet has a rough-in of 12 inches. You can still add this to your bathroom, but it will require slight modifications. The easiest way is to buy an offset flange – with this extra tool, any competent plumber can easily adapt the toilet to fit.
Will this toilet fit in a small or mobile home?
If you check out the dimensions of the toilet bowl, you will realize that it is not too different from your standard toilets. As long as the rough-in is 12 inches, and your bathroom is designed to accommodate standard toilets, then why not? 
Can I install this toilet by myself?
Installation of toilets is a complicated task for most of us. Whether you can install this toilet depends on your experience and skill set. However, we highly recommend getting a professional to do the work for you. 
What does the WaterSense label mean?
EPA WaterSense certification is a standard for sanitary facilities that are water-efficient. The federal standard is 1.6 GPF, and any toilet which meets this is labeled EPA WaterSense-certified. Since the Convenient Height Toilet uses 1.28 GPF, it undoubtedly meets the requirement.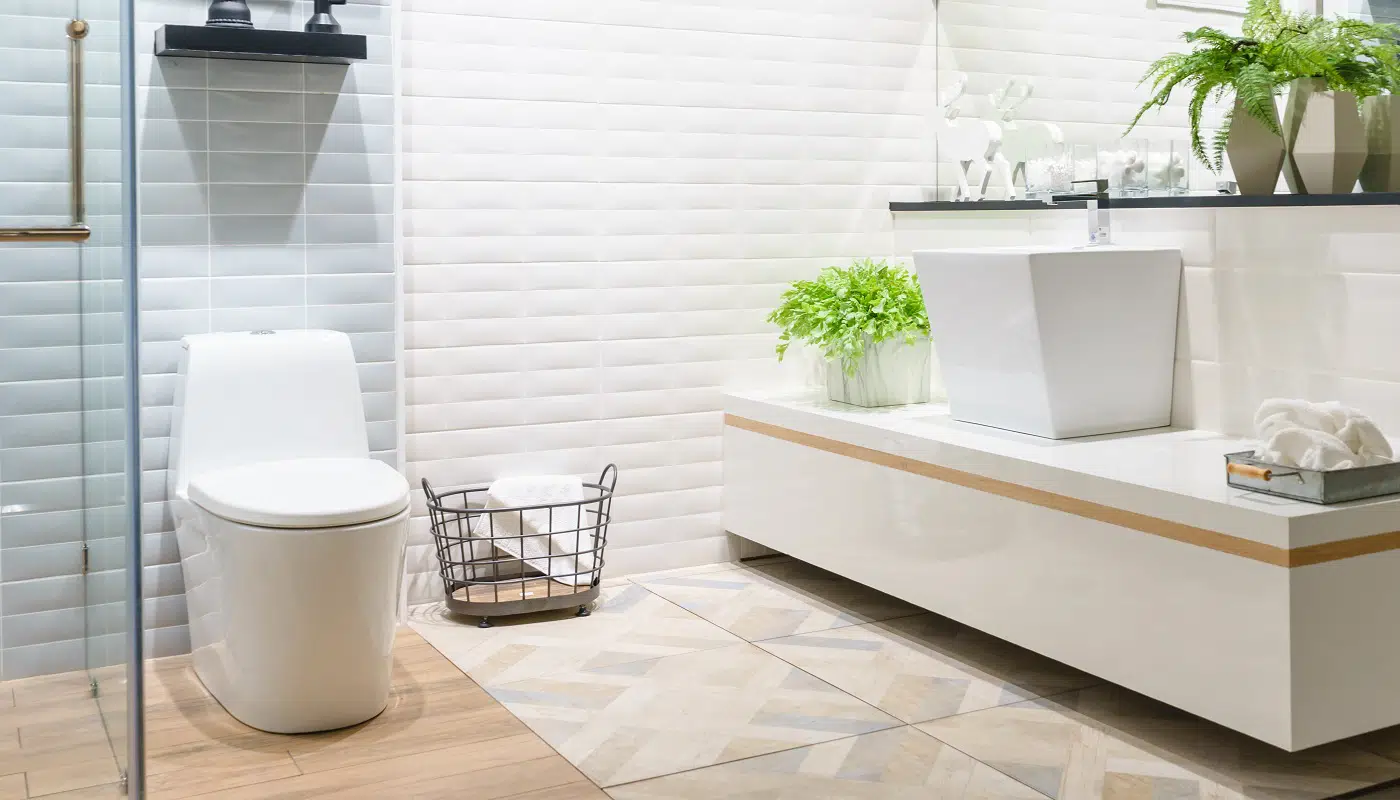 Final Words
It's great to have a toilet that understands your needs. After all, they say you are at your most vulnerable when seated on it. It is easy to see that the makers have put a lot of thought and care into devising a product that will ease the lives of many. 
Not simply a high seat for tall people, the elderly, and those with mobility issues; this is an everyday tool that levels the playing field. After all, it is intrinsically unfair that one must deal with discomfort while performing their natural obligations! 
Fighting prejudice aside, the Convenient Height Toilet is designed specifically with the user experience in mind. Be it ease-of-installation, durability, space efficiency, or sustainability – it doesn't disappoint. An excellent customer support team simply gives us more reason to trust the brand.
With this, we can safely say that the Convenient Height Toilet has taken the toilet experience to greater heights!
Related Articles
9 Best American Standard Toilet Right Now
8 Best Bidet Toilet Combos Right Now
13 Best Soft Close Toilet Seats
7 Best [Macerating] Upflush Toilets
13 Best Septic Tank Treatments
7 Best Dual Flush Toilet [Reviewed & Buyer's Guide]
Toto Neorest NX1, 550H & 700H [Reviewed & Buyer's Guide]
Kohler Santa Rosa Toilet Review [All You Need to Know]
11 Best Toilet Flapper [Buyer's Guide]
5 Best Gerber Toilets Reviewed [All You Need to Know]
11 Best Toilet Clog Remover [Reviewed & Buyer's Guide]
11 Best Automatic Soap Dispenser