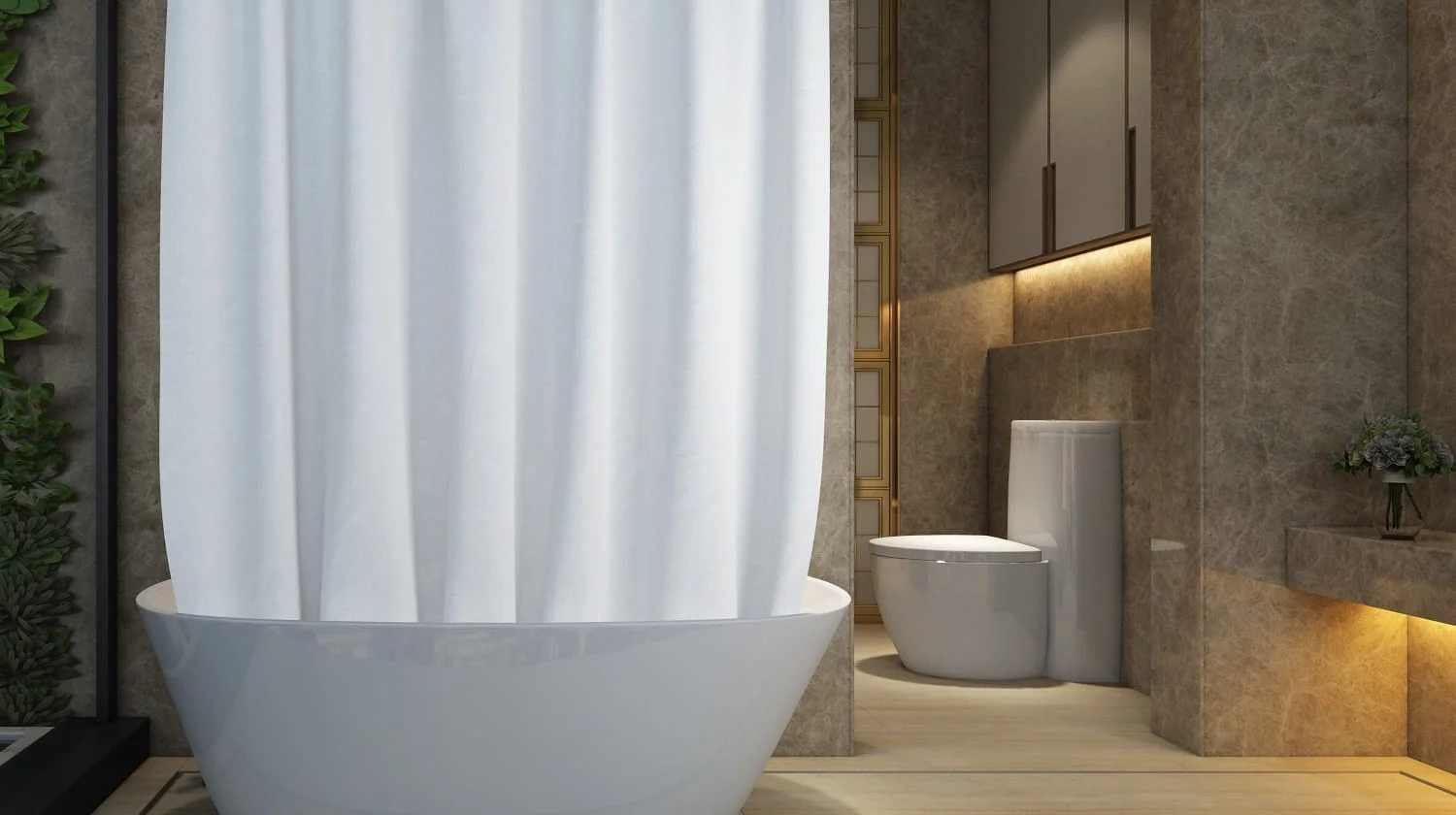 For most of us, bathrooms are much more than a space for cleaning our bodies. It's where we find peace, solitude and impeccable decision-making skills!
Naturally, when it comes to buying bathware, we put in a lot of research behind each product. And one such brand that makes the best of everything is American Standard. However, if we had to pick one, their toilets will grab the first place on the pedestal any day.
With that thought in mind, we set out to buy a suitable toilet, only to realize that the job was easier said than done. After all, who wouldn't get confused with all those options out there?
So that you don't face the same problem like we did, we've compiled this list of the 9 best American Standard toilets available on the market. There's something for every requirement, budget and space!
Now, let's get to the deets, shall we?
Top American Standard Toilet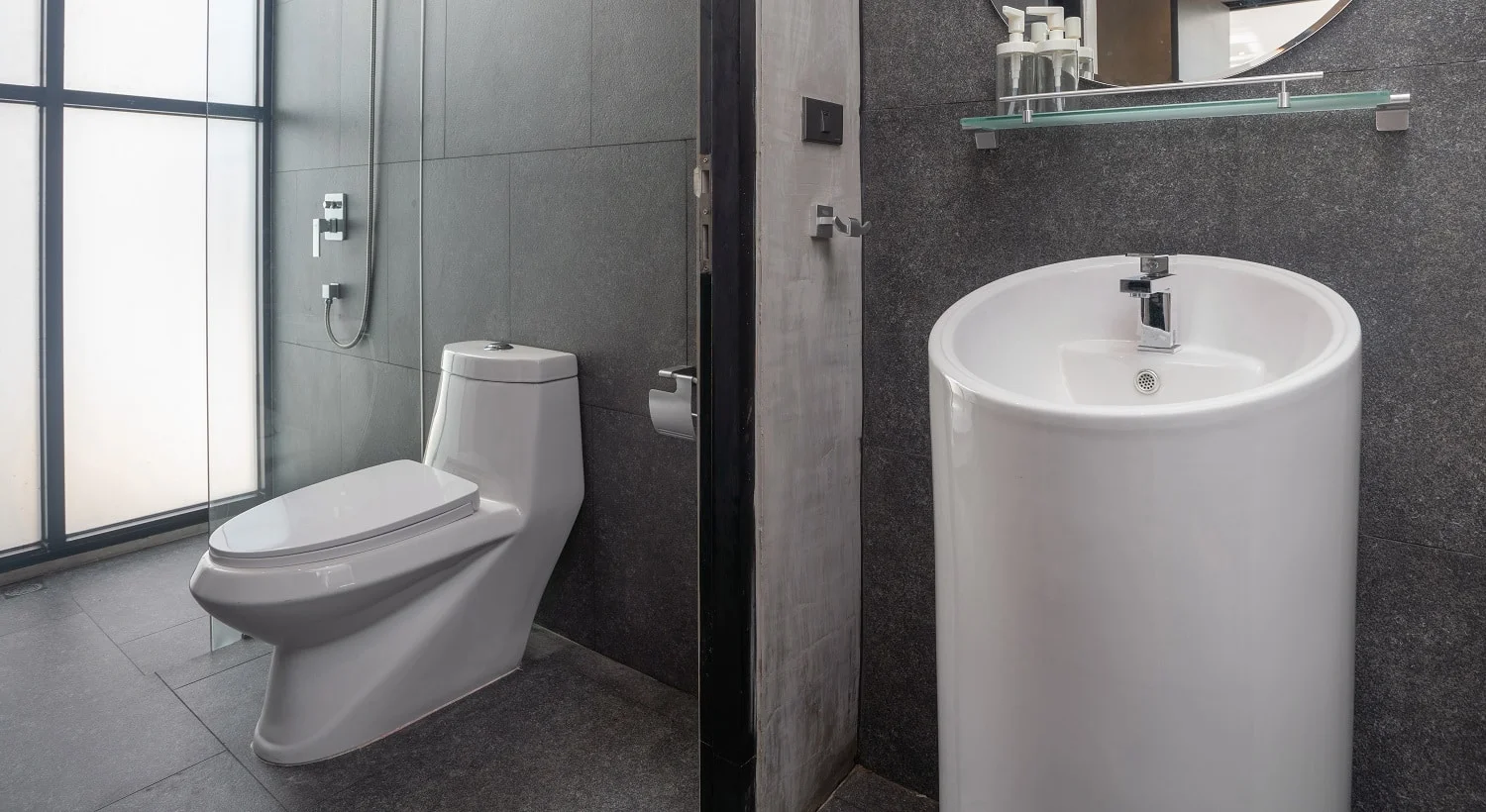 To start things off, we have the H2Optimum Siphonic Round Toilet. Sporting a simplistic yet elegant design, it facilitates maximum water-saving without compromising on performance. Plus, the installation process won't make you rack your brain.
Sale
Why Did We Like It?
For starters, the positive reviews from existing customers got us interested in this model. Its vitreous china build is extremely durable, while the white finish renders an elegant appearance. Moreover, its 12-inch rough-in with the rounded front, makes it ideal for smaller bathrooms.
What appealed to us the most is the number of water-saving features in this unit. Firstly, it meets the EPA WaterSense criteria for water efficiency and performance. Besides, it's built to be a UHET (ultra high-efficiency toilet), meaning it has a small tank to store 1.1 gallons per flush. And although this may not sound very impressive, its flushing ability is at par with toilets having larger tanks.
As far as maintenance is concerned, the toilet's siphon jet technology uses a high-pressure system to pull waste from the bowl effectively. And its EverClean surface prevents the growth of mold, mildew, and bacteria, which cause odor and stains.
Likewise, the PowerWash rim scrubs the bowl with every flush, thereby cutting on your cleaning efforts and time. So, count the brownie points!
Lastly, its two-type installation process is fairly simple, which is a huge advantage if you don't want to spend extra on professional services. Overall, the H2Optimum Siphonic Round Toilet is one of the most cost-effective models in its price range.
What Could've Been Better?
Perhaps our only area of complaint is the absence of a compatible toilet seat, requiring some extra effort to find its perfect match. But considering its quality performance, we won't consider this problem as a deal-breaker.
Pros
Elongated bowl design for ease of use

15-inch rim height for trouble-free access

Powerful, water-efficient flush

Package comes with necessary parts
The H2Option Dual Flush Round Front Toilet is another excellent product from American Standard. With almost the same set of reliable features as its predecessor, this model is a favorite among users who want a two-piece set without breaking the bank.
Sale
Why Did We Like It?
At first glance, its compact design drew our attention. Featuring a petite tank and rounded front, this unit is engineered to be a true space-saver. In addition, the pure white finish goes well with practically any color pallet.
Similar to the H2Optimum Siphonic Round Toilet, this one is rated to be an ultra-high-efficiency toilet for optimum water-saving. It employs a dual flush system that allows you to choose between a full or partial flush after each use. Simply use the push button actuator located on top of the tank to decide how much water you need for flushing.
A distinct feature is the unit's twin float valves, which take water-saving a notch higher. While the first valve controls the tank fill, the second one is responsible for filling the bowl. Unlike other toilets that waste some water in refilling the tank and bowl simultaneously, this one fills the bowl to the right height and stops the flow immediately.
While we tried out the normal height design, you can also opt for its right height variant that is more suitable for older people and users with restricted mobility.
What Could've Been Better?
It may be useful to know that the H2Option Dual Flush Round Front Toilet also doesn't come with a seat. Additionally, the level of water in the bowl may seem a little low for some users, who might then require more than one flush for solid waste.
Pros
EverClean surface to prevent bacteria and stains

PowerWash rim for self scrubbing

Also available in elongated style

Has three color variants
Cons
Bowl doesn't hold much water
Next up on our list is the Cadet 3 FloWise Right Height Round Front Toilet. Featuring a straightforward design, it fits in the most cramped bathrooms without requiring much maintenance. Besides, the low water consumption doesn't add to your expenses.
Why Did We Like It?
After testing two models that didn't come with a seat cover, having a compatible seat included in the package was a relief. On top of that, it's engineered to have a slow and silent closing for extended durability. So, even if the lid slips from your hand, there will be minimal damage caused to the rim.
Each of American Standard's toilets is equipped with PowerWash rims and EverClean surfaces, and this model is no exception. But what takes the cake is its concealed trapway design, which eliminates curves and creases, thereby facilitating easy cleanup. With so many features at your disposal, you will hardly strain your muscles for maintenance needs.
Coming to its water consumption, the FloWise technology ensures optimum water efficiency while also taking care of performance. For this, the 3-inch wide valves combine with the brand's patent Siphon jet technology to use 1.28 gallons per flush. Hence, it's able to clean the bowl with the same high-pressure system but without using a lot of water.
Last but not least, the right height design provides adequate support to the knees and back for a comfortable experience.
What Could've Been Better?
The access to the bolts that are used to screw down the toilet is tight and cramped. Thus, you will need more effort and time for its installation. Also, we feel that the instructions manual could've been better illustrated for easy understanding.
Pros
Surface prevents stain and odor formation

No slam seat

Bowl refills in less time

WaterSense certified
Cons
Installation is somewhat difficult
Since the Cadet-3 Right Height Toilet was nothing short of impressive, we deceived to try a second model from this series. The Cadet 3-FloWise Tall Height 1-Piece is engineered to complement smaller bathrooms with less installation space.
Sale
Why Did We Like It?
For starters, we loved its elongated bowl design, which doesn't take up a lot of space. If you're looking to change your existing rounded front toilet with this one, you won't require extra space. Furthermore, its tall height provides the right kind of support for your body posture. So, brownie points were awarded!
Moving on, its WaterSense certification means that it's built to use 20% less water than usual models. And just like the Cadet 3 FloWise Right Height Toilet, its wider valves maintain high-pressure water flow even in the absence of a dual flush mechanism. In fact, at 1.28 gallons per flush, this toilet won't add substantially to your water bills.
Although it doesn't have a concealed design per se, we are still happy with 1-piece construction that removes the gap where dirt and grime are likely to collect. When combined with the PowerWash rim and EverClean surface, the maintenance efforts come down to a bare minimum.
Finally, you can choose between a left-hand or right-hand trip lever tank according to your convenience. Plus, it's available in three light colors to suit varied interiors.
What Could've Been Better?
Despite being satisfied with its performance, we don't really see a point in paying more for a particular color, especially when it has no extra features. Also, you may need to keep the flush handle down for some time for a harder flush.
Pros
Compact, elongated bowl

Slow-close seat and lid included

Tall height design provides comfort

1-piece construction prevents dirt buildup
Cons
Some color variants are expensive

Requires more effort for harder flush
Almost halfway through the list and the Colony One-Piece Right-Height Elongated Toilet makes a deserving entry. One of the brand's more premium models, it's low-profile design and compatible seat make installation a breeze!
Why Did We Like It?
Like most other models, its low-profile design is one of the first things that made us want to try this product. This has largely been possible due to its elongated oval bowl, which extends just to the right length to fit well in compact spaces.
On that note, it's also worth mentioning that the toilet's right height feature will come in handy for taller people, who need that extra support to their knees.
Similar to the Cadet 3 FloWise, its one-piece construction effectively hides any corners or joints, which generally catch all the dust and grime. This, in turn, makes it easier to clean the outer surface when required. Moreover, being an ultra-high-efficiency toilet, it uses only 1.28 gallons per flush, as opposed to the standard 1.6 gallons of other models.
Complete with a side-mounted metal trip lever and slow-close seat, this unit scores high on both looks and performance. If premium pricing isn't an issue, then the Colony One-Piece Right-Height Elongated Toilet is worth considering.
What Could've Been Better?
For all its advantages, there are a couple of things that we'd have liked to improve. First, the seat lacks a smooth finish, so it may pinch at times when sitting for too long. However, you can change it to a more comfortable one.
Besides, the bowl is slightly shallow, meaning the incoming water may not clean everything at once, especially when there is too much to clean.
Pros
Sleek design

Uses 20% less water

Polished chrome trip lever

Hassle-free installation
Cons
Shallow bowl may require more flushes
Champion by name and champion by the game is this right height model from the brand. If you're looking for a toilet with powerful flush, hygiene, and comfort features, then the Champion 4 Right Height might just fit your needs.
Why Did We Like It?
To begin with, we were impressed with the one-piece construction of this unit. Additionally, the glossy EverClean surface and elongated bowl design give it a contemporary look with a touch of old-school charm. It's a nice compromise between modern and traditional build. Plus, it resists the formation of stains, thereby keeping it clean all the time.
Perhaps its biggest advantage is the 4-inch accelerator piston flush valve, which ensures a high-pressure flush that washes the bowl effectively. Furthermore, it doesn't create any significant noise, and the tramway is sufficiently wide to prevent clogging with heavy-duty use. And with 1.6 gallons per flush rating, you also don't waste a  lot of water.
One-piece toilets like these generally weigh heavier than their two-piece counterparts. So, you might need an extra set of hands during installation. But since the process is quite trouble-free, you will hardly have to strain your muscles.
Last but not least, it comes with a compatible slow-close toilet cover. Overall, we are pretty satisfied with how the Champion 4 Right Height performs for its moderate price tag.
What Could've Been Better?
Unlike some of our other recommendations, this toilet might not be very suitable for smaller bathrooms. But the thing that we are disappointed with is its flimsy seat. You will most likely have to run for purchasing a replacement as soon as the package arrives!
Pros
WaterSense certification

Siphon action jetted bowl

Quiet and powerful flush

Available in two heights and three colors
One of our affordable favorites is the Cadet 3-Round Front Two-Piece Toilet. With the same comfort and hygiene-friendly features as that of the more expensive models, it takes care of both looks and performance.
Why Did We Like It?
Frankly, we weren't too convinced about its performance, considering the ultra-affordable price tag. But we were in for some good surprise. Firstly, the vitreous china build provides the unit with much-needed durability. Apart from that, its linen-colored finishing is ideal for those looking to break the monotony of white toilets.
While the oversized 3-inch valve ensures a high-pressure flow, its water efficiency mechanism doesn't make it use more than 1.28 gallons per flush. For a model that looks so simple, we couldn't have asked for anymore!
We also loved that it didn't miss out on the patent EverClean surface that resists the growth of bacteria. Moreover, the rounded bowl design is such that it holds just the right amount of water with every fill. Again, this is a good feature to prevent water wastage.
Finally, the convenient installation process is perfect for first-time users. If you're on the hunt for a high-performing unit that doesn't make you break the bank, then the Cadet 3 Round Front Two-Piece Toilet is your ideal match.
What Could've Been Better?
Although we have practically no complaints about its design or performance, it's the poor packaging that made us rank this product so low. So, make sure that you check it thoroughly for potential damage before installing it.
Pros
Easy to clean

Two-piece construction

Flush valve has chemical resistant flapper

Standard 15-inch height
Cons
Poor packaging may cause damage
As we near the end of today's list, the Boulevard Siphonic Dual Flush Toilet finds an honorable mention. Its stylish design oozes elegance with equally superior performance. Besides, the dual flush mechanism conserves water with each use.
Why Did We Like It?
First and foremost, allow us to shower some praise on its extremely elegant appearance. Not only does the concealed trapway hide the joints, but it also accounts for its durability and stability in the long run. Additionally, the push button metal dual flush ensures that no part sticks out, thereby making it more suitable for compact spaces.
This brings us to its dual flush mechanism, which lets you choose between a full or partial flush, depending on the type of use. Here, we should mention that while the former uses 1.6 gallons per flush, the latter dispenses 1.1 gallons per flush. Simply put, it saves about 21% more water than regular toilets for flushing liquids.
Furthermore, the elongated oval bowl is equipped with a siphon jet action that maintains a high-pressure wash for both flushes. And with its self-maintenance features, there are almost no chances of stains and odor.
Finally, the Duroplast slow-close toilet seat and cover have a concealed seat ring, facilitating easy lift-off for hassle-free removal and reattachment.
What Could've Been Better?
Our only point of concern is its considerably expensive price tag, which may well be a constraint for potential buyers. That being said, its durability and performance are expected to last for a longer span, thereby saving you from getting frequent replacements.
Pros
Smooth-sided trapway

Elongated bowl

Chrome-plated top mounted actuator

EverClean surface and PowerWash rim
Closely resembling the Boulevard Dual Flush toilet is the Studio Concealed Trapway Right Height Toilet. With a low water consumption and space-saving design, it's one of the most popular models in the price range.
Why Did We Like It?
American Standard's Studio range is known for its simple, geometric designs, and this model justifies that reputation. Its concealed trapway construction is meant to give a compact feel that will be suitable for both bigger and smaller bathrooms.
Coming to its performance, there are multiple likable features that make it a preferred choice among users. For starters, the pressurized rim mechanism feeds water to the bowl directly from the tank while trapping the air. Once the water enters the rim area, a set of specially configured rim holes release this pressurized water to power wash the toilet with each flush.
Similar to the Cadet 3 Round Front Two-Piece Toilet, the 3-inch flush valve is equipped with a chemical-resistant flapper, which brings water more quickly to the bowl. On top of that, it doesn't warp or distort like some traditional designs, thereby maintaining a steady water flow for a cleaner flush.
All in all, the Studio Concealed Trapway Right Height Toilet is an affordable version of the Boulevard variant, which will be especially appealing for those who are on a tight budget.
What Could've Been Better?
We did feel that the round seat is a bit smaller than what we'd have liked. And although it won't cause any significant problems, the resultant cramping may trouble some users. Also, there is an open area in the toilet's rear that will require regular cleaning.
Pros
Uses 21% less water

80% faster water flow into the bowl

EverClean surface resists mold and odor

Easy lift-off seat
Cons
Seat is a bit small

Has an open joint
American Standard Toilet Buyers' Guide
Knowing the best American Standard toilets is only the job half done. As you may have noticed, there are several designs and features to choose from. So, no matter how little (or much) you spend, you'd want your investment to be worth it. And to help with that, we've listed the crucial factors that should influence your purchase decision.
Bowl Design
One of the first things to consider is the bowl design since it has a huge role in the overall size of the toilet. While rounded bowls are better for compact bathrooms, the elongated oval shapes do require a fair bit of space. Thus, the decision depends on your bathroom space.
But whatever the size, we'd strongly recommend opting for a siphon jet mechanism for powerful flushing.
One-Piece Vs. Two-Piece
Frankly, whether a toilet has a one-piece or two-piece construction hardly has an impact on its performance. The only thing to know here is that two-piece toilets are often packed separately, meaning that they may not arrive on the same day. Hence, you will have to plan the installation accordingly.
Single Vs. Dual Flush
From our experience, it's safe to say that both single and dual-flush toilets save a lot of water. However, if you still want some more water efficiency, you may choose a dual-flush mechanism.
Right Height Vs. Normal Height
In a nutshell, right-height models are slightly more comfortable for users who are tall or may have mobility issues.
Toilet Seat
In our opinion, toilets that come with a compatible toilet seat are preferable, since they save you from the hassle of buying one upfront. But if you want to opt for such a model, ensure that it has an easy lift-off mechanism for maintenance and replacement needs.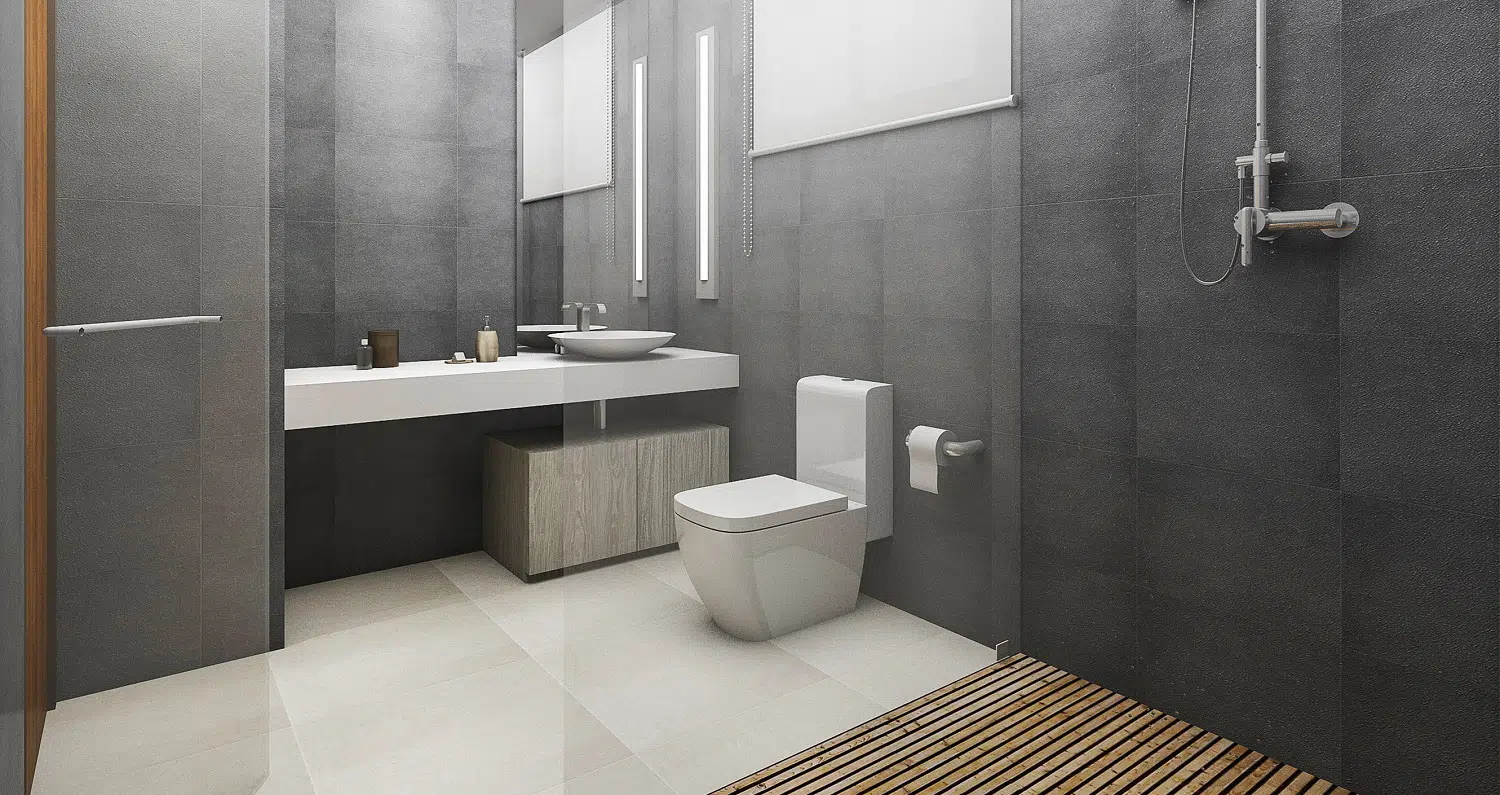 Verdict
Bathrooms are no less than the pride of our homes. So, when it's time to buy a toilet, you'd want the best one out there! And American Standard is a brand that you can rely on.
With its water efficiency and user-friendly features, it comes as no surprise that homeowners worldwide have a special inclination toward its products. That's why, we decided to list the top 9 models that fit varied requirements.
But if you're still in two minds, let us ease your troubles further by naming our top 3 favorites from the list.
While the H2Optimum Siphonic Round Toilet is a superior single-flush toilet, the H2Option Dual Flush Round Front Toilet is one of the best in its category. On the other hand, the Cadet 3 FloWise Right Height Round Front Toilet has a concealed trapway design for trouble-free maintenance.
With this, it's time for us to wrap up today's guide. Hope our efforts help you find the best model in your budget. Do let us know in the comments down below about your ideal option.
Until next time!
Related Articles
8 Best Bidet Toilet Combos Right Now
13 Best Soft Close Toilet Seats
13 Best Septic Tank Treatments
7 Best [Macerating] Upflush Toilets 
15 Toilet Brands for Your Future Home
7 Best Dual Flush Toilet [Reviewed & Buyer's Guide]
Toto Neorest NX1, 550H & 700H [Reviewed & Buyer's Guide]
Kohler Santa Rosa Toilet Review [All You Need to Know]
Convenient Height Toilet Review [All You Need to Know]
11 Best Toilet Flapper [Buyer's Guide]
5 Best Gerber Toilets Reviewed [All You Need to Know]
11 Best Toilet Clog Remover [Reviewed & Buyer's Guide]
11 Best Automatic Soap Dispenser