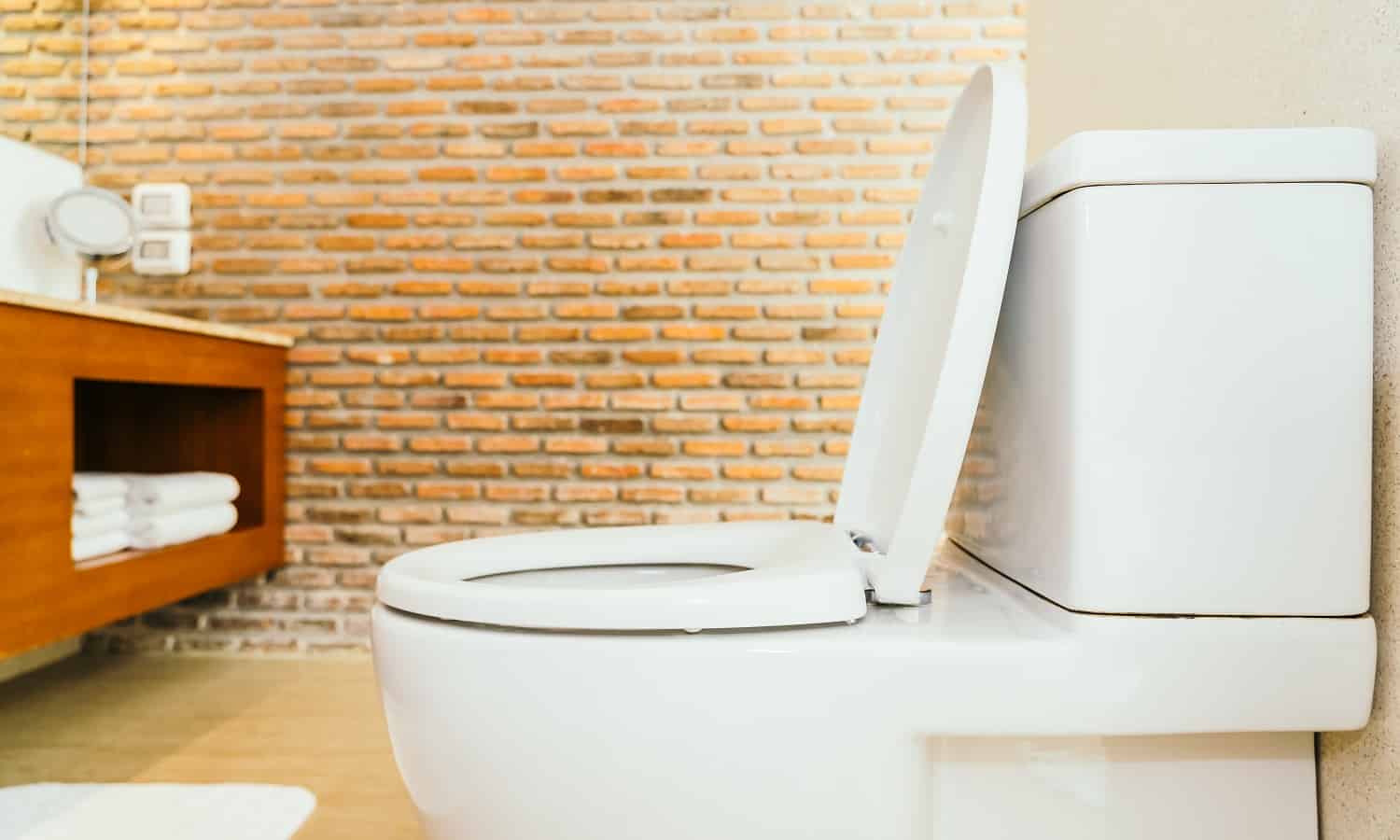 Going to the bathroom at night is already troublesome and a toilet seat that bangs while closing only adds to it!
For this reason, it is time to switch to a more convenient option. Wondering what we are talking about? Well, with the advancement of technology, today, we have soft close toilet seats, which make sure that you can have a noise-free experience every time you visit the toilet.
While these are becoming more popular by the day, there is a vast list of options to choose from, and it is quite challenging. But don't worry, we have got you covered.
To help with the decision making, a comprehensive and unbiased list of 13 exceptional options has been curated by us. Also, we have included a buyer's guide that will help you choose the one that fits your needs.
So, without further ado, let's dig in!
Best Soft Close Toilet Seat
IMAGE
PRODUCT
DETAILS

Our Top Pick

Our Top Pick

Kohler K-5588 Purefresh Self-Closing Toilet Seat

Neutralizes odors for up to 6 months
8-hour dual LED nightlight
Battery operated

VIEW LATEST PRICE →

BioBidet Supreme BB Toilet Seat

Wireless remote control
Energy Save Mode
Pulsating massage technology

VIEW LATEST PRICE →

Brondell LumaWarm Heated Self-Closing Toilet Seat

Blue nightlight
Ergonomic seat with intuitive controls
Color options available

VIEW LATEST PRICE →

BATH ROYALE BR620-00 PremiumToilet Seat

Fits standard and non-standard mounting holes
Quick-release seat

VIEW LATEST PRICE →

MAYFAIR 841EC 047 Toilet Seat

Made with Earth-friendly materials
Resists chipping and scratching

VIEW LATEST PRICE →

Centoco 700-001 Round Wooden Toilet Seat

Molded, thick, polypropylene shell
Scratch-resistant
Fits regular sized round bowls

VIEW LATEST PRICE →

The TOTO SW2034#01 Automatic Toilet Seat And Bidet

Heated seats
Warm air dryer
Air-In-Wonder Wave technology

VIEW LATEST PRICE →

KOHLER K-4636-K4 Cachet Toilet Seat

Made of solid polypropylene
Quick Attach hardware
Anti-skid bumpers

VIEW LATEST PRICE →

BioBidet BLISS BB-1700 Elongated White Bidet Toilet Seat

Hybrid heating hydro flush technology
Energy save mode
Pulsating massage technology

VIEW LATEST PRICE →

The Brondell S300-EW Swash Elongated Bidet

Dual self-cleaning nozzles
Water pressure controls
Wireless remote control

VIEW LATEST PRICE →

LAGUTE Automatic Toilet Seat with Cover

No-touch self-closing system
Simple and easy step-by-step installation guide
Fully automatic lid

VIEW LATEST PRICE →

iTouchless Touch-Free Sensor Controlled Automatic Toilet Seat

Dual sensor operation
Can be used by people with disabilities
Completely automatic

VIEW LATEST PRICE →

The Flush Down Automatic Toilet Seat

Slow close toilet seat
Available in two shapes
Completely mechanical

VIEW LATEST PRICE →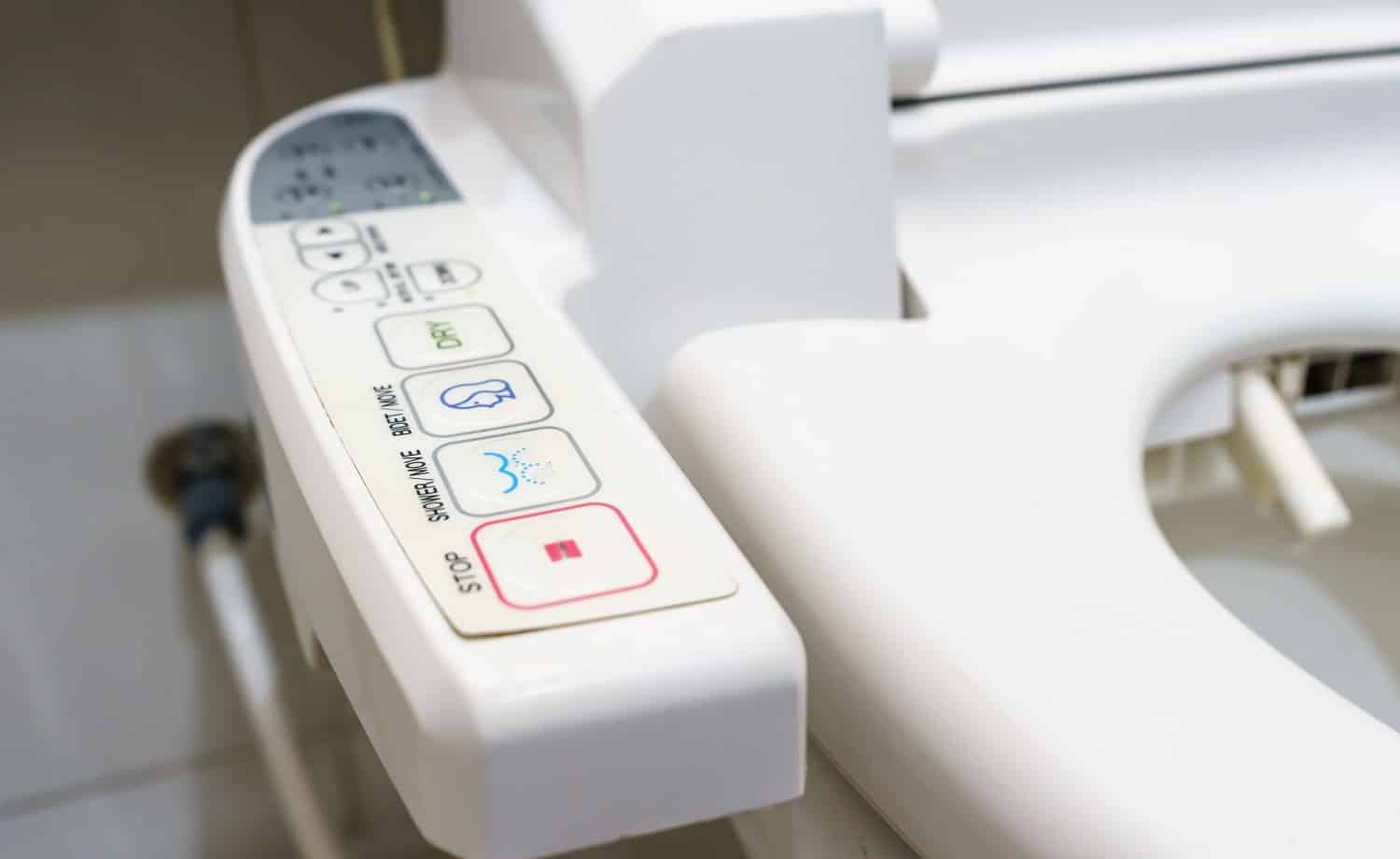 Bid goodbye to bathroom odors with our top product of the list. The Kohler K-5588 Purefresh Self-Closing Toilet Seat is sure to make you question your usage of cover-up sprays for so long. With an odor-locking filter, you can use the toilet seat with the touch of a button.
Why Did We Like It?
To begin with, we loved the carbon deodorizing system. It neutralizes odor with the help of an air freshener, which is built-in. It is hidden inside the seat's streamlined design and is not visible to anybody. Hence the aesthetics are not disturbed while a refreshing fragrance fills the room.
Also, we thought that the seat was very comfortable and not bulky. It was streamlined entirely to the toilet base, and you do not have to slam it down after use. The lid closes quietly without making any sound.
Furthermore, the nightlight is one of its brilliant features. It is not too bright and will provide the bathroom with a soft glow. Optimized for nighttime, it will not hurt your eyes, at any point. This light shifts from around the seat to inside the bowl on opening its lid.
Additionally, the seat is battery operated and needs two D batteries to function. You will only need to replace them after 6 months. We found this to be very cost-effective.
What Could've Been Better?
The product comes with an inbuilt fan, which is supposed to boost the scent further. This fan is not very sturdy and stopped working in a few months. But the company cares about their customers, and they got the seat replaced for us. So, we did not consider this as a major drawback.
Pros
The carbon filter can be replaced

Light and subtle fragrance

Lid closes quietly

6 months of battery life
Cons
Fan malfunctions within months
Winning a tag for the most convenient and hygienic toilet seat, the BioBidet Supreme BB Toilet Seat will surely get you to spend your sweet little time in the bathroom. Forget about hurrying to get out of the bathroom with the technologically advanced features that this has. With three-in-one cleaning technology, this one definitely packs a punch.
Sale
Why Did We Like It?
We will begin with the smart seat features, making sure that you have an adjustable heated seat where you can control the temperature. The lid will close slowly by itself without you needing to tap it.
Now, if you are thinking that this will consume a lot of energy, rest assured that it will not happen. With an energy-saving mode, it reduces the use of electricity as well as toilet paper. This, in turn, makes it environment-friendly as well.
Besides, we were also surprised by the pulsating massage technology, which we haven't seen in any other device. Along with it, you will be delighted to see the water stream with aerated bubble technology where the stream can be adjusted for full cleaning.
To control all of this, there is a wireless remote with large buttons. You can make changes and adjust the functioning with the help of this.
What Could've Been Better?
A product with so many benefits is bound to cost more than the rest. Yes, this is expensive and may not be affordable for the average homeowner. But if you can spend a little extra and want to go for a premium option, choose this. We were extremely happy with our choice.
Pros
3-in-1 nozzle

Wireless remote control

Posterior feminine and vortex wash

Adjustable heat settings

Self-cleaning capacity
It is time to shift to warm seats with the Brondell LumaWarm Heated Self-Closing Toilet Seat. Bid farewell to uncomfortable and cold options, especially if you live in cities with lower temperatures. Treat yourself to this wonderful upgrade and impress your family members too.
Sale
Why Did We Like It?
How would you imagine the perfect toilet seat to be? Think of a heated seat, a glowing toilet bowl, and a lid that closes quietly. Does it sound, right? This product will give you all of it and more! With 4 temperature settings, you can easily adjust the temperature according to your needs.
Adding to this is the slam-free seat and lid. These will never make noise while closing making the whole process noise-free.
Also, we loved the soft glow of the light. It is blue in color and glows with enough brightness for you to see at night while not having it disturb your eyesight.
Overall we found this product to be remarkable, and it was effortless to install. We did it ourselves without any professional help. A detailed guide is sent with the kit, which explains the process in detail. Read it carefully, and you are good to go!
What Could've Been Better?
We wished that the toilet seat could have a longer power cord. The one we got was pretty short, and we had to use an extension cord to connect to the power outlet. If you do not have an extension cord, purchase it together so as to save time. Other than this small inconvenience, we have had no problems at all.
Pros
Four seat heat settings

Easy to install

Round and elongated seat sizes

Powered by a standard GFI wall outlet
Next up is a toilet seat, which is known for its versatility and a slip-resistant surface. The BATH ROYALE BR620-00 PremiumToilet Seat is sturdier and more long-lasting than traditional vinyl covered or wooden alternatives. These stand out because of the remarkable bells and whistles.
Why Did We Like It?
One of the best features is that it fits non-standard mounting holes, too, which have a diameter of 4.5-6.5 inches. While most toilet seats do not come with this attribute, this one makes sure every toilet bowl is taken into consideration.
Besides this, it is very easy to clean. It boasts of a one-touch quick-release button, which immediately detaches the seat and lets you take it out. Since the surface is stain resistant, the cleaning process will take very little time.
Coming to the material, this unit is made of polypropylene, which is soft and chemical-free. It will not absorb fluid and has a high gloss finish. We found that the seat can be flexed easily, but it still does not crack or break.
Overall, we found it to be pretty durable, and the product is able to take heavy weight easily. We tested it until 300 pounds, and it did not get deformed.
What Could've Been Better?
The only issue here is that scratches form very easily. If any sharp object touches the surface, you will see scratches. So, it is important to keep all kinds of sharp objects away. Also, beware of what kids are taking into the bathroom as sharp edges of toys could be dangerous in such a case.
Pros
Resistant to stains

Made of polypropylene

Equipped with 4 slip-resistant bumpers

Available in both round and elongated style
Cons
Scratches form very easily
Are you very environmentally conscious and want a seat made of sustainable materials? The MAYFAIR 841EC 047 Toilet Seat will be a great choice with its carefully crafted body and no artificial chemicals. We found the black color option to be stunning and very uncommon.
Why Did We Like It?
If you are tired of the white or light-colored toilet seats, this is the best choice to make. With a perfect finish, this one looks like a designer product that is very affordable and will enhance the decor of your bathroom.
Further, the molded wooden lid, along with a high gloss finish, adds to the look of this unit. We have been asked time and again about where we purchased this beauty. There are a number of color options to choose from, and you should go for the one which matches the color tone in your bathroom.
Furthermore, we found that this seat is easy to install, and you will only require a wrench. No professional help was needed in this case, and we completed it within an hour.
To top it all, it is very affordable, and you would not need to exceed your budget. We will surely be recommending it to everyone who is looking for a mechanical option.
What Could've Been Better?
The surface is prone to get damaged if you put any kind of strong cleaning liquid on it. We had used one, and it started corroding immediately. It is best to stick to water and very light soap to clean the top when needed. This should prevent any kind of damage.
Pros
Easy to install

Can be removed quickly

Fits round toilets of all brands

Will never come loose
Cons
Surface reacts to chemicals in toilet cleaners
In the 13th position, we have the Centoco 700-001 Round Wooden Toilet Seat known for its high quality and modern design. These molded wooden seats are known for their innate capacity to resist dirt and scratches while being super sanitary. This made us trust this option completely.
Sale
Why Did We Like It?
One of the best qualities of this product is the material used while making its seat. It is made of thick and molded polypropylene plastic shell with a wooden core. This is non-porous and will not be absorbing any fluid at all.
Also, the surface is resistant to scratches as well as chipping, cracks, and dents. We found that it could be used safely with kids and pets in the house. Even if they try to scratch the surface, it will hold on to its smooth finish.
The top is indeed smooth with a glossy finish, which can withstand strong chemical cleaners without corroding. This is a very vital benefit as we did not have to be extra careful while choosing a bathroom cleaner.
Adding on, the product also has bumpers that are integrally molded and will not come loose. They do not collect dirt and stay firmly in place.
What Could've Been Better?
Although the seat came with a hoard of benefits, there is one issue we faced. It slides off the porcelain when you sit on it, and you may need to adjust it slightly before it can stay in place. So, be aware when you are sitting down so that you do not get imbalanced or fall over.
Pros
Sanitary and non-porous top

High gloss attractive finish

Ergonomic contour fit

Molded bumpers which will not fall off
Cons
The seat may slide when you sit on it
Do you want an electronic luxury seat with customized settings? The TOTO SW2034#01 Automatic Toilet Seat And Bidet with its set of exceptional features will give you just that. Get a spa-like experience every time you enter your bathroom with this. Created with the best quality materials, it is known for its durability and performance.
Why Did We Like It?
We loved the self-cleaning wand, which automatically cleans the toilet bowl every time before and after using it. Also, the water supply is used to mist the bowl before you use it, ensuring that no wastes stick on to its surface.
To further provide you with a premium experience, there are air deodorizers that neutralize bathroom odor. These are very powerful and have air filters attached. A warm air dryer is also present, which helps in cleaning up the air.
Besides this, you can adjust the water pressure and temperature according to your preference. This is a boon, especially in cold weather, when the chilled water can be extremely unwelcoming.
To control all of these features easily, there is a side panel that will let you customize your experience. The presence of 2 user memory settings will help you and your partner to access all of the preferred customizations quickly.
What Could've Been Better?
In our opinion, the only downside would be the size of this seat. We wish it were slightly bigger to fit people with a larger structure perfectly. In fact, this seat is smaller than most of the other options and will work very well with thin or slight-framed bodies but not with overweight individuals.
Pros
Water pressure can be adjusted easily

Air deodorizer with efficient air filters

Self-cleaning wand

Side panel to adjust settings
Cons
The seat is slightly smaller than other products
Designed to deliver exceptional performance, the KOHLER K-4636-K4 Cachet Toilet Seat stands out among the rest. It comes with smooth built quality, and it is known to be one of the most affordable products here. Rest assured that you will not have a hole in your pocket after purchasing this.
Why Did We Like It?
With a solid polypropylene body, which is quite sturdy, we have seen no scratches after using it for 6 months. It also has anti-skid bumpers, which will further help the seat to be in place.
Furthermore, nobody wants to hear a loud, banging noise in the middle of the night. It will not only disrupt others' sleep but will shake you up immediately too. To prevent this, the lid will not slam down, and you can look forward to a silent experience, thanks to this product.
Besides, it comes with Quick-Release functionality, which makes it very easy to remove the toilet seat. It will take a second to do so, and this is very beneficial when it comes to cleaning. You can clean it up in a jiffy.
Overall, we have been delighted with this simple and affordable product. There are a wide number of colors to choose from. Choose the one which fits the bathroom decor, and you are good to go!
What Could've Been Better?
In our opinion, the only downside here is that the seat could be more comfortable. The sides may hurt your thigh if you are sitting for long. In order to prevent this, you could opt for a seat cover. Once that is in place, there should be no more complaints.
Pros
Slamming is eliminated

Quick-Release functionality for easy cleaning

Not prone to peeling, chipping and fading

Available in different colors
Cons
It is not very comfortable to sit on
With a user-friendly design and a state-of-the-art exclusive nozzle system, the BioBidet BLISS BB-1700 Elongated White Bidet Toilet Seat is an excellent choice. We were surprised to see how well it maintained itself while giving us a luxurious experience. Keep up your hygiene with this wonderful product.
Sale
Why Did We Like It?
We will begin with the adjustable heated seats, which turned out to be very comfortable. You can adjust the heat according to the outside temperature.
Also, there is an energy-saving mode that will help you save energy by reducing electricity usage as well as toilet paper rolls. This makes it very good for the environment.
To add on, the oscillating wide clean and pulsating massage technology helps in maintaining hygiene and keeping the bowl clean. While this took care of removing stains, the automatic deodorizer worked well in keeping bad odor away.
Along with this, we were impressed by its hybrid heating technology, which ensured that the temperature of the water is exactly how you want it. Control the water stream with its remote control that is provided with the package.
What Could've Been Better?
While we got the best of features, we feel that there is room for improvement when it comes to the lid. It does not close automatically and will need you to tap it slowly. Nonetheless, this is not a very big deal, and we will not be holding it against other brilliant attributes.
Pros
Bubble infused wash

Patented 3 in 1 nozzle

Powerful deodorizer to mask smells

Wider water stream for better cleaning

Warm air dryer
Cons
The lid does not close on its own
Packed with all the essential features, this product is one of the most recommended choices by customers. The Brondell S300-EW Swash Elongated Bidet is technologically advanced while not burning a hole in your pocket. It has a combination of efficiency and affordability that guarantees customer satisfaction.
Why Did We Like It?
Imagine being able to customize your wash! Yes, now you can do that with this toilet seat cover. Adjust the water pressure and temperature according to your liking. That's not all; you can shift between front and rear wash too. This makes it a brilliant choice for everybody who is seeking comfort.
To add on, the heated seats are the perfect companion on a cold winter night. We have been spending way more time in the bathroom after we bought this.
To control all the functions, this product has a wireless remote control. It comes with a magnetic duck to store easily. You can manage the water pressure and temperature with the help of this.
All of these brilliant features, paired with a stylish body, completed the look and feel of the seat. It looks beautiful and is very smooth to touch. Also, the slightly curved design will add to the aesthetics of your room.
What Could've Been Better?
We have to admit that this product delivers brilliant performance. But one factor which did not impress us is the seat capacity. It can carry weight up to 200 pounds without any issues. But if you are heavier, then you will be seeing cracks and scratches on the top.
Pros
Easy seat removal option

Stylish design to enhance the decor

Heated seat for more comfort

Adjustable water Temperature
Cons
The seat is not for individuals above 200 pounds
Are you looking for a premium toilet seat that closes automatically? Here is one of the most affordable options for you. The LAGUTE Automatic Toilet Seat with Cover works brilliantly well and is better than many more expensive models. With a sturdy plastic construction and rubber bumpers, this one does stand out.
Why Did We Like It?
First off, we loved the no-touch closing system. You will not have to touch the seat at all. It closes automatically once you are done. There are sensors present which trace your movement and act accordingly.
Also, these seats fit any ordinary-sized toilet bowls easily. If you have not gotten the toilet custom made to the size of your choice, this seat will fit perfectly.
Besides, the battery that is provided along with the product lasts for 3 months on a single charge. You would not have to replace it after that. Take it out of the seat and use the charger provided. This saves you the cost of replacing batteries.
And that's not all. The glossy finish seemed very attractive, and the seat is very elegantly designed. We found it to be very comfortable to sit on. Overall, it gave us everything that we could ask for.
What Could've Been Better?
Although there are no problems with the functioning, we felt that the light could be slightly dimmer or turned into a soft glow. The one that is provided is very bright and not good for night vision. However, this does not change the effectiveness with which the unit works.
Pros
Fits all standard sized toilet bowls

Multiple sensor controls

Comes with Lithium-ion rechargeable battery

Elegantly designed but affordable
Cons
Laser blue light is very bright
Next up is a fully automatic toilet seat, which will impress you with its bells and whistles. The iTouchless Touch-Free Automatic Toilet Seat provides round and elongated options to fit all the general kinds of bowls easily. Ensuring minimal contact, this is a great choice to make.
Why Did We Like It?
We found the dual-sensor operation to be very impressive. The seat will lift up by itself when you come close to it and will again close after you move away. This ensured that we did not have to touch it at all. You can also control the range of the sensor and change it according to your bathroom size and placement of your toilet bowl.
Also, the unit is very energy efficient and is powered by an AC adapter. Now, if you are wondering if the cord is long enough to reach the plug point, do not worry at all. With a 5′ 10″ cord, you can easily reach any plug point even if it is farther away.
Additionally, this can be a great option for people with disabilities for the convenience that it provides. Because of its automatic features, they will only have to sit down on their own while everything else is taken care of.
What Could've Been Better?
We feel that there is room for improvement when it comes to the smooth functioning of the seat. Though it closes automatically, sometimes the motor may leave it midway and not close it fully. In such cases, it might require assistance. So, we recommend you to wait till it closes before leaving the bathroom.
Pros
Easy DIY installation

Powered by an AC adapter

Fits standard round and elongated toilet bowls

Sensor range can be controlled
Cons
Lid may not close all the way every time
If you are looking for a mechanical unit that will not need batteries or plug points to work, this is the best option available. The Flush Down Automatic Toilet Seat closes automatically and will do so softly without making any sounds. This was indeed a fantastic addition to our bathroom.
No products found.
Why Did We Like It?
The product comes in two variants keeping in mind the two common toilet seat shapes. So, you are bound to find the one that fits, and this is indeed a great benefit.
Not only will the lid close when you walk away, but also it will close every time you flush. This is a great advantage, especially if you have kids in the house who may tend to play with the water.
Also, we have had our pet playing with the water inside the toilet bowl. Yes, it sounds gross, and those with pets will completely understand the problem. But with the lid closing by itself, this should not be an issue anymore.
To add on, the seat is resistant to stains and is also very easy to clean if required. That saves you the trouble of spending time washing it.
What Could've Been Better?
This seat may not work well with overweight individuals. It tends to get displaced, and with more weight, there are more chances that it will happen. This is the only drawback that it has, and we would recommend you to consult the customer service in such a case.
Pros
Automatically closes toilet seat when you flush

Easy to install with no tools needed

Stain-resistant seat

Compatible with most bowls
Cons
The seat may get displaced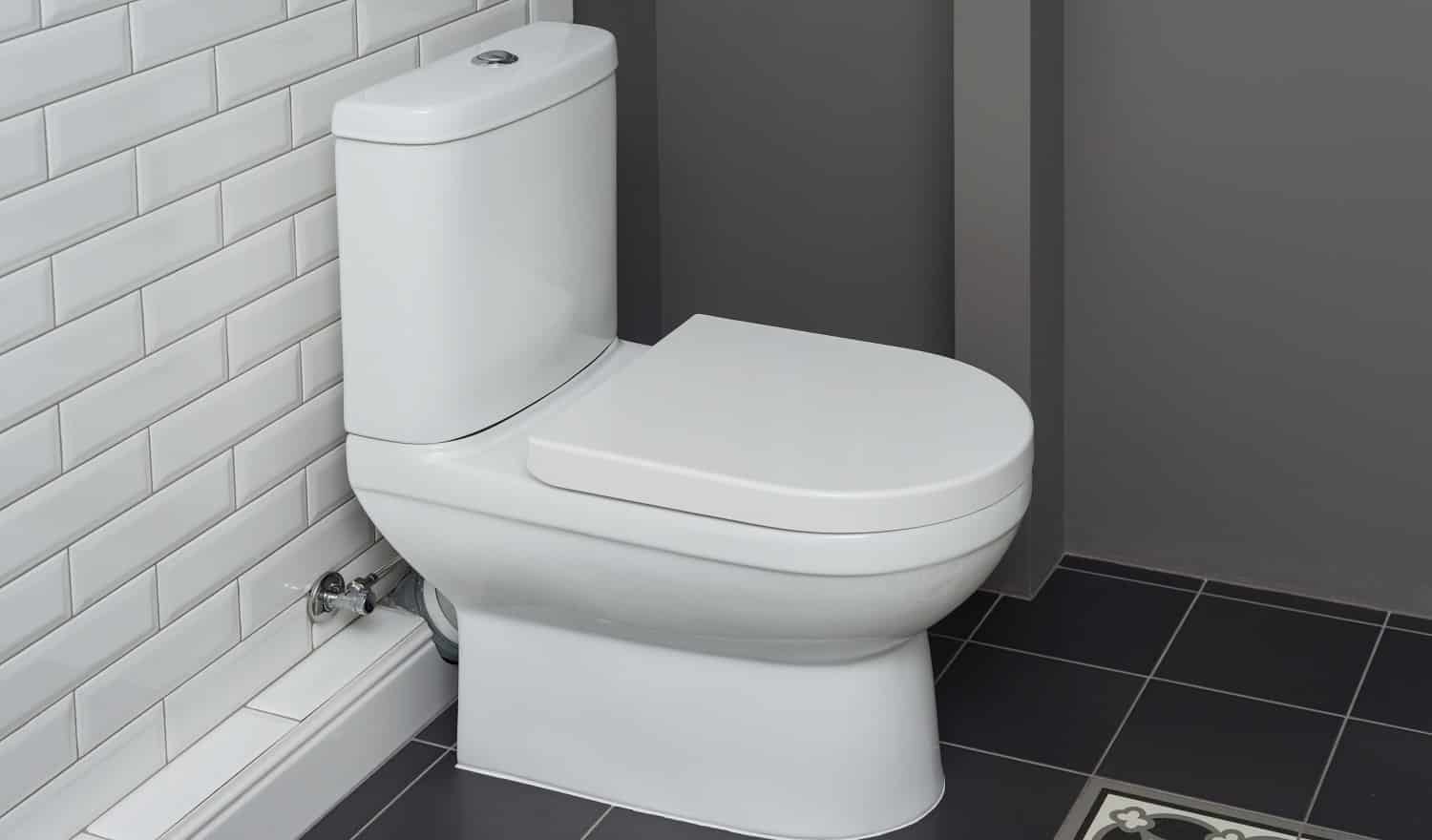 Soft Close Toilet Seats Buyer's Guide
By now, you must have gone through the top picks and realized that it is indeed difficult to settle on one. There are various factors at play, and you will have to evaluate based on size, comfort level, and other features that may be essential.
To help you make a choice, we have detailed down the critical points that need to be kept in mind. We hope this guides you towards buying the one that fits the best.
Size Of The Seat
The size varies from brand to brand, and you must know what you are picking. Some seats are very narrow and will not be able to accommodate individuals with larger frames comfortably. It is essential that people with heavier frames should go for an elongated version rather than the round one which is generally smaller.
Check and compare sizes to see if the seat is broad enough before purchasing. You do not want to be uncomfortable at any point in time.
Warming Features
Temperature controlled seating is one of the best examples of advanced technology today. We know how tough it is to go to the bathroom at night in cold weather, but this will make it a lot more comfortable. If you have the budget for it, go for a seat where you can modify the heat level according to preferences.
There are some products where you can even set temperatures and customize it for different users. Save your settings, and you can directly access it with the tap of a button.
Mechanical v/s Electric
There are two types of toilet seats available. One is completely mechanical, and you will not need any power sources for it. These work well for the environment but will only have the basic features.
On the other hand, the electric option usually comes packed with technologically advanced features. These are mostly automatic and will take care of cleaning all by itself. You will either need a power outlet or batteries to operate.
This factor is important, and you have to check where the nearest power outlet is. If there is none, you may want to stick with batteries. While these might be more expensive, the comfort of warm seats and temperature-controlled water will not make you regret spending a little extra.
The Right Fit
It is essential that you check how the product fits in with your existing toilet bowl. Now, if you are buying both together, then it is not going to be an issue. But in case you want to place it on an existing bowl, it is important to measure and compare the sizes.
The common shapes are round and oval, and you will mostly be able to find a perfect match. It may only be an issue if you have a custom made toilet bowl.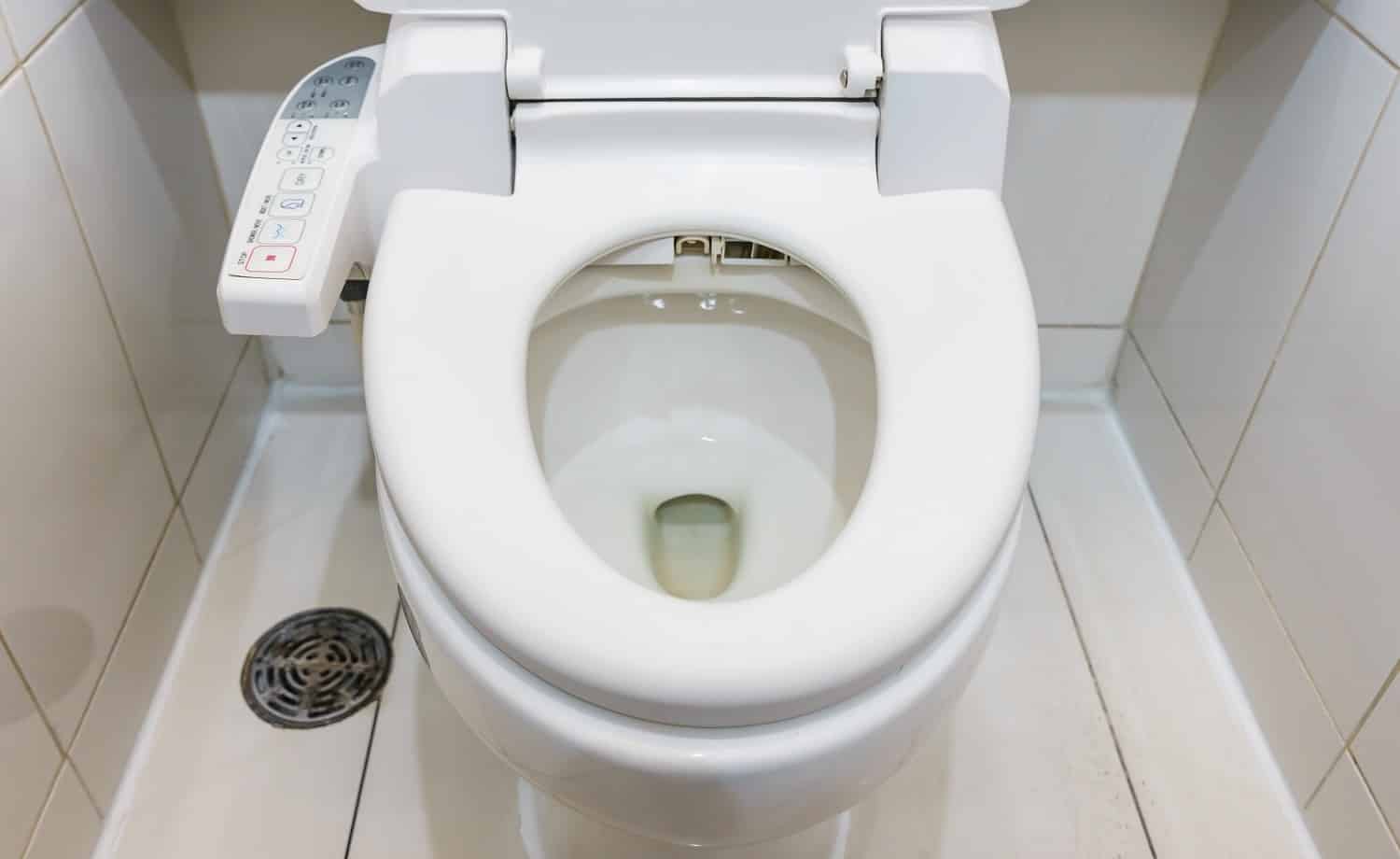 Verdict
Gone are the days when going to the bathroom at night or in cold temperatures would be a taxing experience. As you've already seen, with the innovation in technology, there are toilet seats that close without a sound and are known for their warming attributes. Such is the extent of comfort you can get.
With this, we come to the end of our comprehensive guide of the best soft close toilet seats of 2022. We hope that it has given you enough insight and will help you make a decision.
However, before concluding, let's go for a quick recap of our favorites. The Kohler K-5588 Purefresh Self-Closing Toilet Seat is our favorite overall because of its brilliant set of attributes and long-lasting batteries.
Our most technologically advanced pick would be BioBidet Supreme BB Toilet Seat. While if you are looking for an affordable option, the LAGUTE Automatic Toilet Seat with Cover should fit in perfectly.
With this, we will take our leave. Happy shopping!
Related Articles
Wall Mounted Toilets 101 – Love or Hate, Advantages and Disadvantages 
9 Best American Standard Toilet Right Now
13 Best Septic Tank Treatments
7 Best [Macerating] Upflush Toilets 
15 Toilet Brands for Your Future Home
5 Best Toilets For Basement  [Reviewed & Buyer's Guide]
Toilet Won't Flush, Things to Do
7 Best Corner Toilet [Reviewed & Buyer's Guide]
7 Best Kohler Toilets Reviewed [All You Need to Know]
7 Best Dual Flush Toilet [Reviewed & Buyer's Guide]
Toto Neorest NX1, 550H & 700H [Reviewed & Buyer's Guide]
Kohler Santa Rosa Toilet Review [All You Need to Know]
11 Best Toilet Seats [Reviewed & Buyer's Guide]
Convenient Height Toilet Review [All You Need to Know]
11 Best Toilet Flapper [Buyer's Guide]
5 Best Gerber Toilets Reviewed [All You Need to Know]
11 Best Toilet Clog Remover [Reviewed & Buyer's Guide]
11 Best Automatic Soap Dispenser 
Kohler vs American Standard [All You Need to Know]
Niagara Stealth Toilet Review [All You Need to Know]