Do you not hate it when you have a lot of cooking to do but no way to multitask?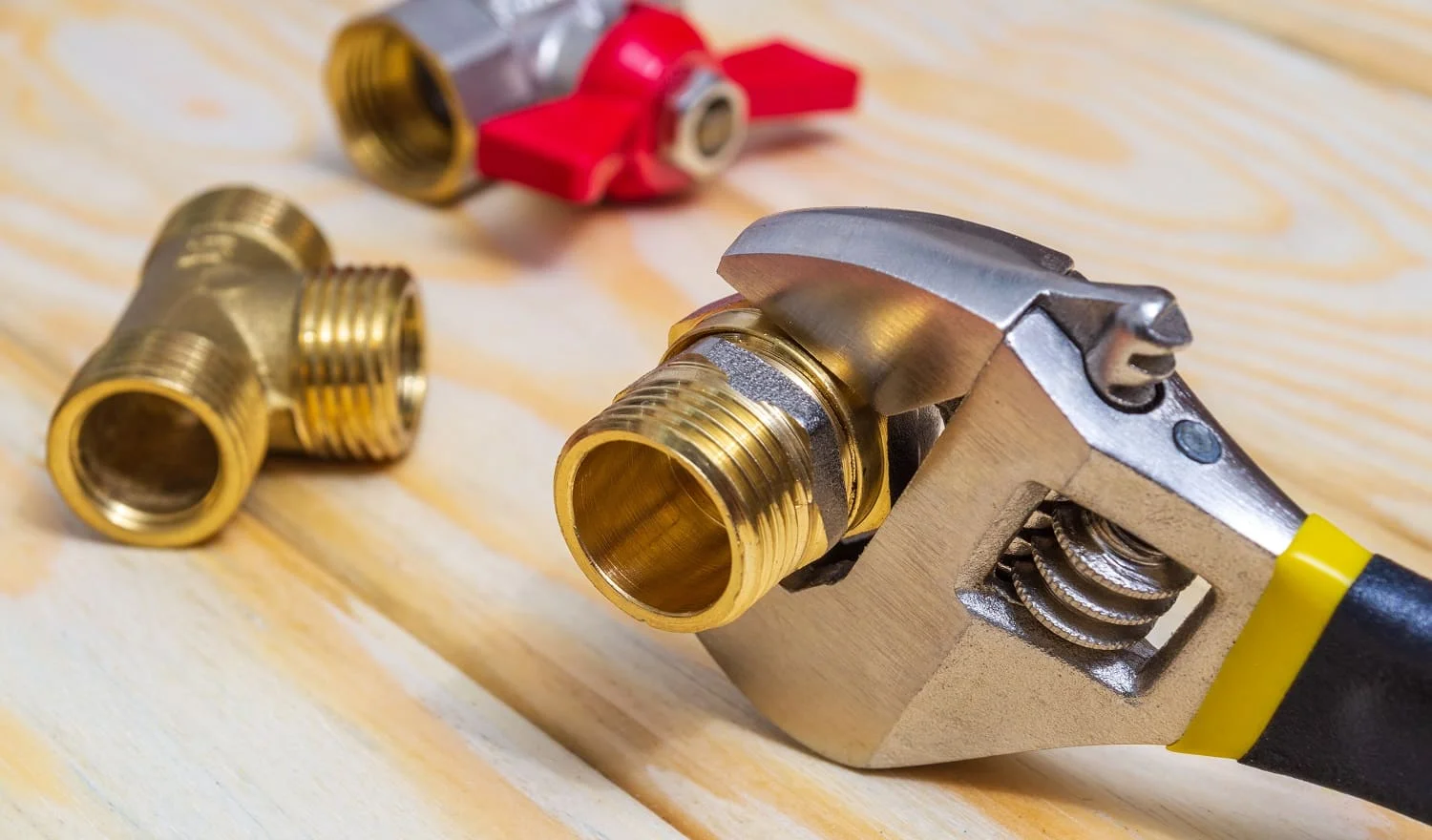 The modern-day propane splitters offer an effective solution allowing you to cook with two appliances plugged into a single tank. Therefore, you can multitask with ease and even take it with you on outdoor trips such as camping.
You can use it with BBQ grills or your heater without any difficulty. Plus, thanks to state-of-the-art technology, working with propane splitters is easier than ever. Moreover, it is safe because you are working with heavy-duty equipment and so there can be no compromises.
But there is one question that still needs answering. How do you choose from the numerous products dotting the market? To help, we have a list of the 5 Best Propane Tank Splitters right now!
So, sit back, relax, and get ready to change the way you multitask.
Best Propane Tank Splitters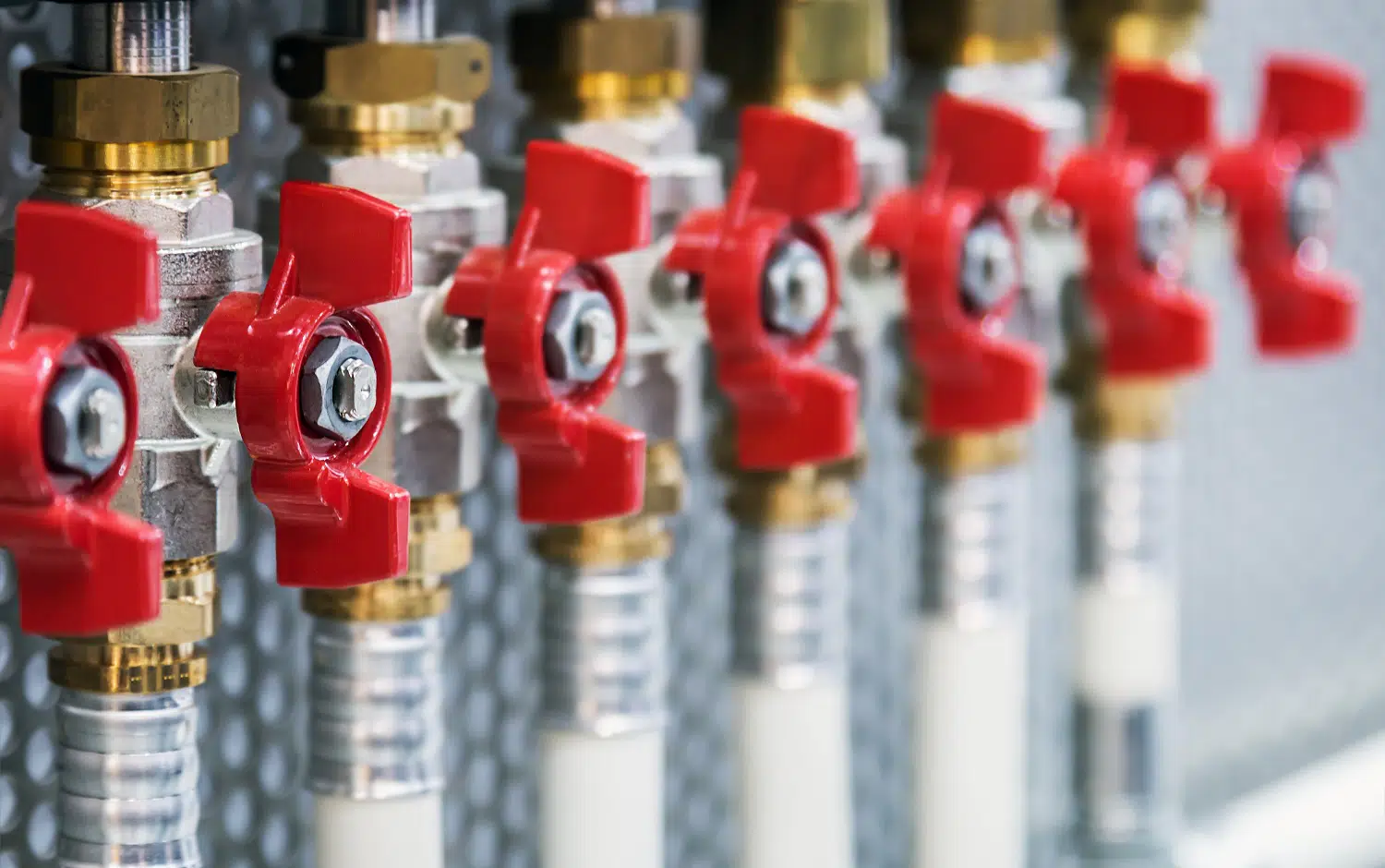 Here's the list of the 5 best propane tank splitters of 2023, so you can cook with two appliances simultaneously and make multitasking easier than ever.
The first product on our list is the SHINESTAR Propane Splitter which proves to be a highly versatile option. You can connect the regulator to both hoses and tanks, so you will be able to use it for many different tasks. As a result, it is highly regarded by customers.
Sale
Why Did We Like It?
The splitter adapter is equipped with a valve to which you can connect one hose, thereby allowing you to use it with camper cylinders, BBQ grills, and heaters. Plus, it is excellent even for the outdoors, and when you are on the road, you can use it as a grill during camping, like a stove or a propane smoker.
Meanwhile, it is made totally from brass which ensures that it can withstand your demands to deliver a strong performance. Likewise, it is versatile, given that you can connect two propane appliances in one tank. 
Furthermore, it has one male and two female ends, ensuring that you can connect it with both POL and QCC fittings. The ends contain threads on the inside, both on the left and right-hand sides. All you need to do is turn it clockwise for the QCC ends and anticlockwise when you want to engage the POL fittings.
What Could've Been Better?
One of the significant issues with the model is that it has the propensity to start leaking after regular use. Therefore, it is bound to be a hassle for frequent users. Plus, the designers have not used a high-quality sealer, which could be a reason for the leaking issue.
Pros
Affordable

Durable

Corrosion-resistant

Versatile

One male and two female ends
Cons
Leaking issue

Problem with the sealer
Material: Brass | Dimensions: 4.33 x 4.21 x 1.14 inches | Weight: 10.2 ounces | Built-in Gauge: No | Versatile: Yes | Durable: Yes
In the second spot, we have a product that is not only reliable but will also last a long time. Meet the GAS ONE Propane Y-Splitter Tee Solid Brass, which is made from the best materials so that you have no issues with the connection. Thus, it is one of the most sought-after units.
Why Did We Like It?
It is made from brass, which makes it durable and ensures that you can use it for a long time. Moreover, due to the brass construction, you get a tight air connection that is sure to put your worries to rest. Additionally, it is very user-friendly, so much so that you can use it out of the box.
If you do need any extra accessories, you can attach them to the propane tank, and you are good to go. Long story short, it can allow you to use two propane appliances at once. You only need to connect them to the 5-20lb propane tank. 
Another crucial aspect of it is that it has universal fittings consisting of QCC-1 that ensures you can use it with all your propane appliances. As a result, you can fit it into various cooking and heating components that make it great for outdoor use.
What Could've Been Better?
It does not provide much pressure, which could be an inconvenience for many people. So, it is likely to affect the performance, causing you to consider some other model. Besides, it has different internal threads, and you need to make sure that all your components are compatible with the upgrade.
Pros
Corrosion-resistant

Easy to use

Sturdy

Airtight connection

You can connect two regulators to one tank
Cons
Low pressure

Different internal threads
Material: Brass | Dimensions: 6 x 6.6 x 3 inches | Weight: 12 ounces | Built-in Gauge: No | Versatile: Yes | Durable: Yes
The DOZYANT Propane Splitter just missed out on being among the top three products, but it still delivers a powerful performance. Users have given it positive reviews because of how easy it is to use. And added to that, you get all the functions at a low price, which has made it desirable.
Why Did We Like It?
It is made from solid brass, which means that it provides you with a longer lifespan thanks to the quality materials. Additionally, it is durable, giving you the choice of using other appliances if you need to. Meanwhile, it has a valve that ensures you form a safe connection with the hose.
Likewise, the connection between the grill and the propane tank is sturdy, so you have no worries. On top of that, you can use Y fittings to fit the regulators with the tanks and hoses. Moving on, it has a QCC connector that features two male pipe ends. 
As a result, you can use the model for joining two regulators to a single tank, which will allow you two to use two propane devices at once. By connecting the Y filter to the fuel and then to the burners or grills, you can use it without any hassle.
What Could've Been Better?
All the regulators and hoses have different terminal ends, which makes hard piping the appliances difficult. Therefore, it is an inconvenience that most people would want to avoid. Plus, it does show an inclination to develop a leak when you have used it for a certain amount of time.
Pros
Airtight connection

Durable

Check valve

Easy to install

You can hook up additional appliances
Cons
Leaking problem

Regulators and hoses have different terminal ends
Material: Brass | Dimensions: 5.1 x 2.3 x 5 inches | Weight: 7.2 ounces | Built-in Gauge: No | Versatile: Yes | Durable: Yes
If you are looking for a product that has focused primarily on making your life easier, you will love the KIBOW Propane Tank Y-Splitter Tee Adapter. It is not overburdened with functions, but some features will make you take notice. It is one tool that is on most buyers' lists.
Sale
Why Did We Like It?
It is effortless to install so much so that you will not need any tools. However, the significant addition is the in-built safety feature that makes sure you get a tight connection between the gas appliances and the propane tank.
In fact, given that you can connect two hoses to one tank, it provides you with an economical option. As a result, you can effectively use two cookers on one tank. Another exciting feature is that it has an indicator that makes you aware of the unit's level of gas.
This is something that is not seen in other models and therefore helps it to stand out. It also has the added benefit that you will never run out of gas and will be able to refill it quickly. Thus, you can carry on with your cooking uninterrupted. Lastly, it comes with a QCC1 connector having two male ACME threads.
What Could've Been Better?
There are a couple of issues with this unit, and both relate to the gauge. It is not the most accurate and may fail to depict the level of gas in the model. But the more severe issue is that it may break off, leading to propane spilling out of it.
Pros
Made of brass

Airtight connection

Economical

Two male ACME thread

Easy to install
Cons
The gauge may come apart

Inaccurate
Material: Brass | Dimensions: 4.9 x 4.9 x 2.4 inches | Weight: 15.7 ounces | Built-in Gauge: Yes | Versatile: Yes | Durable: No
The SHINESTAR Propane Y Splitter with Gauge is a versatile and convenient device designed to make your propane usage more efficient and secure. This high-quality brass adapter allows you to connect two appliances at once to a single propane tank, making it perfect for various outdoor activities.
Sale
Why Did We Like It?
We liked the SHINESTAR Propane Y Splitter because it provides a convenient and practical solution for connecting two appliances to one propane tank, making it perfect for various outdoor activities.
The built-in gauge is a valuable addition that allows you to check fuel levels and detect possible leaks, ensuring safety and preventing accidents.
Moreover, the splitter is compatible with a wide range of appliances, offering users the versatility they need. Its check valve ensures safe operation, and its solid brass construction guarantees durability and reliability.
What Could've Been Better?
While the SHINESTAR Propane Y Splitter boasts many fantastic features, it could still benefit from some improvements. The inlet and outlet connections tend to loosen up after a period of usage, causing leaks. A more robust connection mechanism could enhance the longevity of the product.
Pros
Connects two appliances to one propane tank

Built-in gauge to detect leaks and monitor fuel levels

Compatible with multiple appliances

Check valve ensures safety and flexibility

Made of solid brass for durability
Cons
Connections may loosen over time and cause leaks
Material: Brass | Dimensions: 5.39 x 4.21 x 2.13 inches | Weight: 15.3 ounces | Built-in Gauge: Yes | Versatile: Yes | Durable: Yes
Best Propane Tank Splitter Comparison Table
Buying Guide For The Best Propane Tank Splitter
Now, before you venture into the market, we thought it might help you to know some of the points that distinguish the top products from merely the good ones. It is based on these points that we have formulated our list.
Knowing these essential aspects will allow you to make an informed choice and let you understand the intricacies of propane tank splitters. No top product can make do without incorporating the following facets.
Durability
It must be durable and more so because you are working with a heavy-duty tool. Plus, it comes with several appliances designed to make your daily chores easier. In that regard, the manufacturers cannot be complacent. It must be made from the best materials to survive the daily demands of cooking or weekend trips.
Moreover, if it does break down or there are issues with the sturdiness, then it could be dangerous and lead to leakage. All products leak after a certain point in time, but it must not happen suddenly. It should be within controllable limits as far as possible.
You cannot afford to be left stranded in the outdoors if it breaks down, and it is also not possible to have to keep buying a new tool. Therefore, your model, along with the appliances, must last long for the best results.
Ease of Use
It must be easy to use; otherwise, there is no point in purchasing it. All the extra additions and the primary model must be easily understandable to you as you do not have a lot of time. You cannot ponder over what each part does.
Plus, it must be easy to install so that all the connections are tight, and you can carry on with cooking or other activities. It must be as uncomplicated as possible, as its primary purpose is to reduce your strain during work.
It would be best if you had a fast, efficient model which, at the same time, delivers a strong performance. And all of this is possible if it is user-friendly.
Versatility
Finally, it must be versatile as in today's age, you cannot afford a one-dimensional tool. It must be able to multitask so that you can get your work done quickly. Rather than just focusing on one facet, you must be able to simultaneously carry out cooking or grilling.
The appliances that come with it must ensure that despite the many tasks going on at once, performance is not affected. It must offer you a range of functions and operations to choose from. So, you will be able to handle many different tasks with aplomb.
Propane Tank Splitter FAQs
Why should I use a propane tank splitter?

Using a propane tank splitter offers the convenience of multitasking with different propane appliances. It eliminates the need for multiple propane tanks and allows you to save space and money. It is particularly useful for outdoor activities like camping or hosting outdoor events.

Are propane tank splitters safe to use?

Yes, propane tank splitters are generally safe to use when used correctly and following safety guidelines. It is essential to ensure proper connections, check for leaks, and follow the manufacturer's instructions for installation and usage. Regular maintenance and inspection are also recommended to ensure safe operation.

Can I use a propane tank splitter with any type of propane appliance?

Propane tank splitters are designed to work with a variety of propane appliances, such as grills, heaters, stoves, or smokers. However, it's important to check the compatibility of the splitter with your specific appliances and their fittings before making a purchase.

Can I use a propane tank splitter with different sizes of propane tanks?

Most propane tank splitters are compatible with standard propane tank sizes, such as 20 lb or 30 lb tanks. However, it's essential to verify the compatibility of the splitter with your specific tank size before making a purchase. Some splitters may require additional adapters for different tank sizes.

Are there any maintenance requirements for propane tank splitters?

Regular maintenance is crucial to ensure the safe and efficient operation of your propane tank splitter. It's recommended to inspect the connections and hoses periodically for any signs of wear or damage. Clean the splitter and hoses as needed, and replace any damaged parts or components to maintain optimal performance.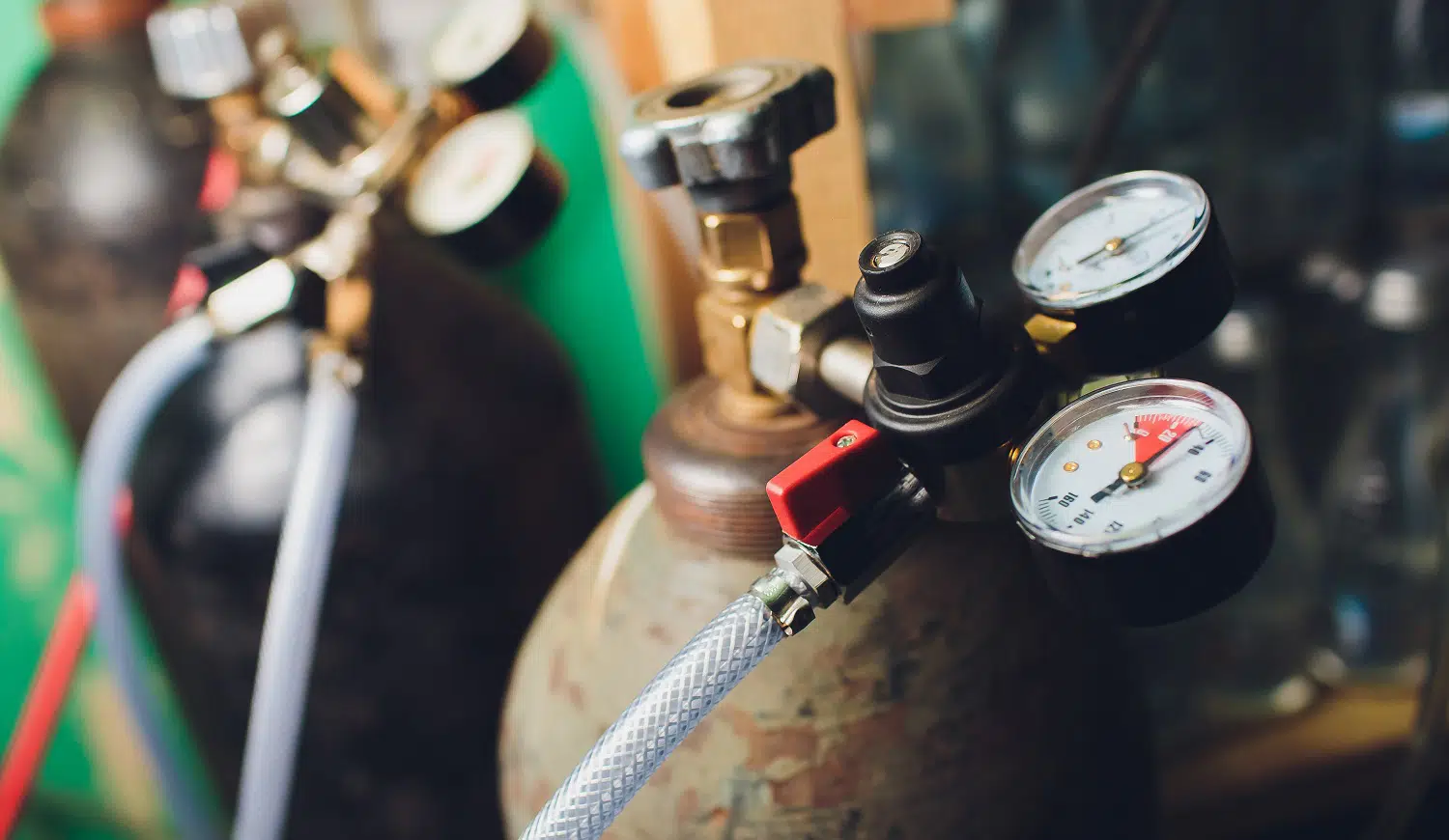 Conclusion
We hope that you have formed some ideas about propane tank splitters.
These are highly useful tools that can make your life much more comfortable. But before you buy one, we have decided to assist you a bit more by mentioning our top three favorites. Hence, you will get a clearer picture of which one to buy.
We have reserved the first spot for the SHINESTAR Propane Splitter, which is a highly desirable unit based on the many features that it comes with. In the second place, we have chosen the GAS ONE Propane Y-Splitter Tee Solid Brass, a reliable unit that you can trust in carrying out various tasks.
And finally, we have the DOZYANT Propane Splitter is the right choice for those seeking a powerful performance at a low price.
That is all from us. Until next time!
Related Articles