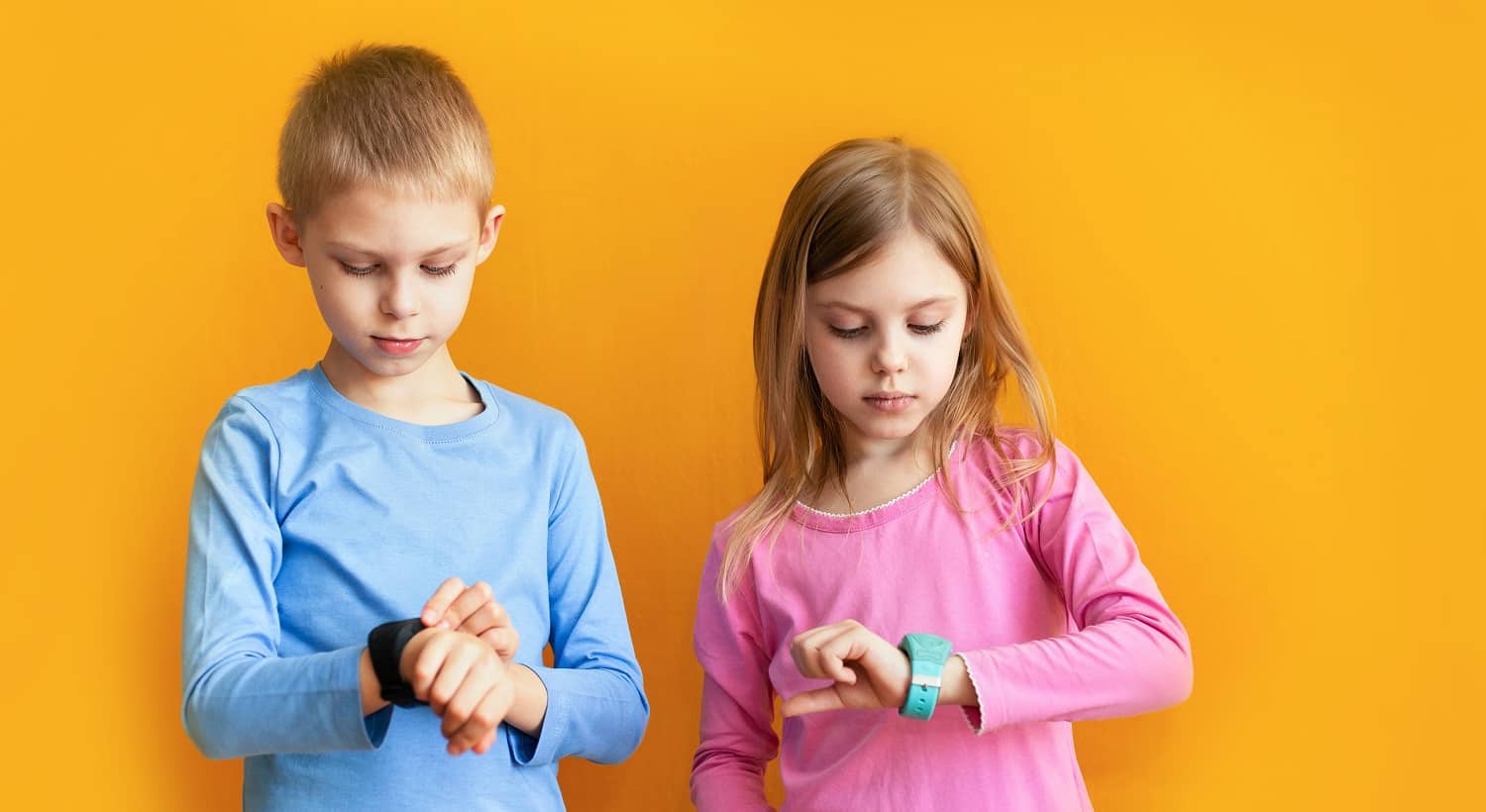 If you're racking your brain thinking about the next useful gift for a friend or family, then walkie talkie wrist watches may be it!
After all, who doesn't like a portable and hassle-free communication device that can just be strapped on the wrist? Hence, we were not surprised by the number of options out there. But little did we know that this very abundance will make us retreat real fast.
So, to help you (and us) narrow down on the most worthy names, we've compiled this list of the 8 best walkie talkie watches that money can buy. And if that still doesn't solve the problem, we are sure our handy buyers' guide will.
With all said and done, let's begin!
Top Walkie Talkie Watch 
IMAGE
PRODUCT
DETAILS

Our Top Pick

Our Top Pick

Zizwe Kids Walkie Talkie Watches

7-in-1 functions
LCD display
Transmission antenna

VIEW LATEST PRICE →

VECTORCOM Portable Digital Wrist Watch Walkie Talkie

Headphone jack
Volume control
500mW TX power output

VIEW LATEST PRICE →

QNIGLO FRS Walkie Talkies

In-built FM radio
2 miles long range
Colorful flash light

VIEW LATEST PRICE →

Emovendo Walkie Talkie Watch

10 hours talk time
Seperate batteries
LCD screen

VIEW LATEST PRICE →

Mattel DC Super Hero Girls Walkie Talkies

Image changing dial
30 feet range

VIEW LATEST PRICE →

JSMKX Two Way Radio Watch

LCD panel
Extendable transmission antenna
Secret capsule holder

VIEW LATEST PRICE →

AGPTEK Advance Walkie Talkie Watch

Wrist-operated technology
backlit LCD panel
Auto-scan

VIEW LATEST PRICE →

Flexzion Digital Wrist Watch Walkie Talkie

Multi-channels
Backlit LCD
3.5mm jack socket

VIEW LATEST PRICE →

ToyPark Walkie Talkie Digital Wrist Watch

8 frequency channels
Rechargeable batteries
Backlight LCD

VIEW LATEST PRICE →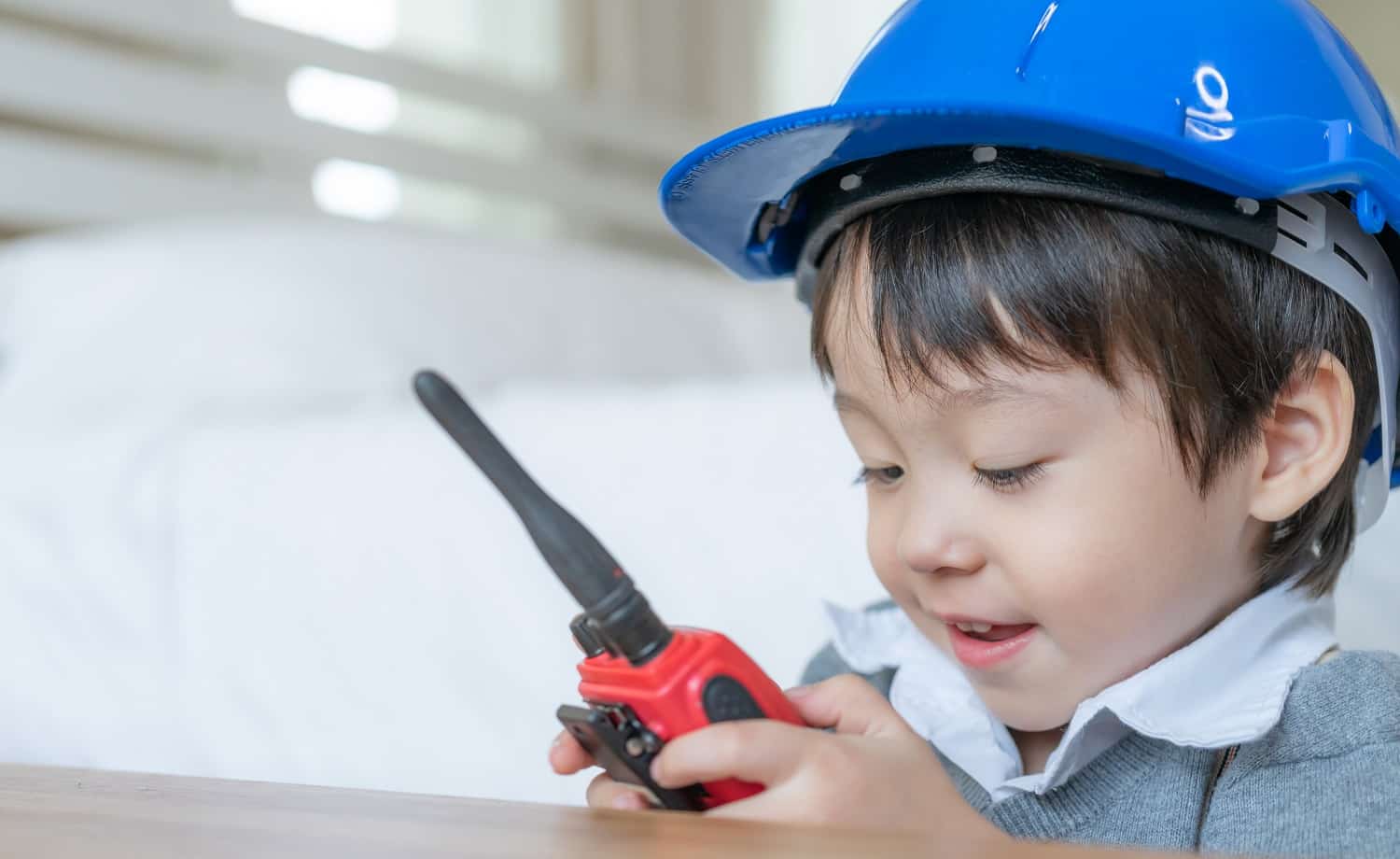 First up, we talk about the Zizwe Kids Walkie Talkie Watches. This multi-functional set is loaded with a variety of features and will become your kid's favorite in no time. What's more, the price won't make you break the bank.
Why Did We Like It?
For starters, the positive customer feedback tempted us to try the product. Its compact design is well complemented by a camouflage color, which accounts for its appealing appearance. Moreover, the buttons are located conveniently for quick and hassle-free operation.
Coming to its utility, the set is capable of performing multiple functions, one-by-one. Firstly, the walkie-talkie feature can be activated by simply engaging the press-to-talk (PTT) button located on the side. The built-in speaker doubles up as the microphone, and you get a distance range of about 150 meters with the extendable transmission antenna.
Furthermore, the unique background sound is made from hundreds of synthesized sounds like on a real-life battlefield that make those play sessions all the more fun. And thanks to the night vision beam, it can also assist viewing during low light conditions.
Although it's ideally meant for kids above 5 years, we don't discourage adults from having a go at this fun and useful walkie-talkie set. Also, for the best results, we advise holding it farther from the mouth while speaking for clear output.
What Could've Been Better?
It may be useful to know that these watches don't have a waterproof design. Also, the antenna is a bit flimsy and may not tolerate excessive force. But given its affordable price, we are happy to accept these little flaws in the design.
Pros
Has a magnifying lens, compass and reflector

Adjustable band

Extendable antenna

Lightweight dial
A close second on our list today is this digital walkie talkie watch set from Vectorcom. Sporting a traditional yet stylish look, this set is suitable for both indoor and outdoor use. The durable construction is meant to provide a long service life.
No products found.
Why Did We Like It?
Right off the bat, we were impressed with the user-friendly features of this product. Sure, it's not a multi-functional watch per se, but it works well to stick to the basics, i.e., digital time telling and two-way communication. While the backlit LCD takes care of the former, a powerful 500mW TX power output ensures noise-free transmission.
We tested it out for communicating through thick walls and didn't face any significant problem. On that note, we should mention that it has a distinct noise blanking/auto-squelch function that minimizes hum noise to provide clear sound in noisy environments.
We also loved the auto-scan feature that detects a range of channels for uninterrupted communication, especially in areas with no cell reception.
Thanks to the twin volume buttons located on the side, you can adjust the audio as per convenience. Additionally, it has a headphone jack that doubles up as the charging port.
Since it's meant for kids as young as 3 years, the PPT/call button is centrally located for them to have quick access in case of emergency. Lastly, the built-in lithium batteries retain enough charge to provide 24-hour standby and 3-hour talk time.
What Could've Been Better?
We felt that the instructions guide is rather difficult to follow, especially for first-timers. As the dial is larger than normal, it may feel slightly heavy on the wrist but won't fall off. However, its premium price tag may be a constraint for potential buyers.
Pros
Long frequency range up to a mile

Includes compatible earbuds and AC power adapter

Call tone function

Extendable antenna
Cons
Complicated instructions

Expensive
The QNIGLO FRS Walkie Talkie watches are another one of multi-purpose favorites. Featuring a quirky design and conveniently located controls, this watch set is quite popular among kids and adults alike. Its superior performance makes it ideal for various indoor and outdoor activities.
Sale
Why Did We Like It?
Honestly, the adorable kitty-like appearance compelled us to get our hands on this product. And we are glad that the fun design doesn't compensate for its utility in any way. To start off, these watches have a transmission range of up to 2 miles in unobstructed areas. Thus, they can become the perfect sidekick for a range of activities like hiking, climbing or even running.
Once switched on using the button on the top, you can then long press the PTT button on the side to activate transmission. When in walkie-talkie mode, the 'eyelids' emit a colorful light that, in turn, ensures proper functioning. Furthermore, the volume buttons provide optimum audio adjustment.
Another likable feature of this unit is the built-in FM mechanism, which supports 22 channels. Combined with the headset jack, it also makes for an effective entertainment source on the go.
Last but not least, the package comes with both a watch band and lanyard for usage flexibility. All in all, the QNIGLO FRS Walkie Talkie watches are among the most cost-effective products in its price range.
What Could've Been Better?
Perhaps its biggest disadvantage is that it can't be used as a watch since there's no time display. This may disappoint some users, especially considering its relatively high price. Similar to its predecessor, it may take some time to figure out the operation despite having an instructions guide.
Pros
5 day standby and 24 hours talk time

Can be worn on the wrist or around the neck

Works with other devices on the same frequency

10 different call tones

Available in two attractive colors
Cons
No time display

Instructions are difficult to follow
At number four, the Emovendo Walkie Talkie watches make a deserving entry. These multi-connection units can connect with other devices on the same frequency to create a larger communication channel. Besides, the package comes with all related accessories to save you the trouble.
Why Did We Like It?
The Emovendo Walkie Talkie watches are designed for medium-range communication up to 150 meters. Backed by 10 powerful LR44 batteries, they provide a remarkable 10 hour talk time. Since separate batteries power the microphone and watch, they don't drain as quickly as some other models.
All you have to do is remove the insulation sheet to activate transmission before the first use.
Similar to the Zizwe Kids Walkie Talkie Watches, these come with a clear LCD panel to display time. Apart from that, two small buttons located just below allow you to adjust time as and when required.
Owing to the multi-connection mechanism, these can simultaneously connect with other devices on the same frequency range. If you're looking for something that can be used by large groups and families on a budget, then these walkie talkie watches may just suit your needs.
What Could've Been Better?
Frankly, we aren't too convinced about the sturdiness of its plastic construction. In the absence of a speaker, you may not be able to hear clearly without using the included earphone. This feature may not come across as very appealing, especially when used by younger kids.
Pros
Antenna for clear and strong signal

High-quality casting

Adjustable band and comfortable to wear

Easy to locate PTT and switch on/off buttons
Cons
Can't be used properly without earphones
Taking a break from the more traditional looking walkie talkie watches, here's a superhero themed set at number five. The Mattel DC Super Hero Walkie Talkie watches have a fun and quirky design that may just become your princess's next birthday gift!
Sale
Why Did We Like It?
No surprises here as the super hero theme stole our attention at first glance. Being dedicated walkie talkies, the 30-feet range may not sound very impressive. But given its super-affordable price, we can't really ask for more. The built-in speaker/microphone is larger than normal, which doesn't require your kid to find an ideal spot for speaking.
Atop the speaker is the plastic dial communicator, which has two printed characters, viz., Batgirl and Supergirl. A simple rotation lets your little girl select her favorite character. And once done, all she has to do is press the PTT-like button to activate transmission.
Finally, the strap can be adjusted to achieve three different sizes as per the wrist size. Overall, it's attractive design and satisfactory utility definitely packs a punch for its extremely pocket-friendly price.
What Could've Been Better?
We were disappointed to observe that the sound tends to crack, possibly due to a lack  of proper signal reception. For a unit that's meant exclusively for communication, we'd expect it to perform better.
Pros
Lightweight and compact

Adjustable and colorful wrist straps

Powered by 4 AAA batteries

Easy to use

Affordable
We started with a multi-purpose walkie talkie watch set, and it only makes sense to continue the list with one. So, our sixth recommendation for the day is the JSMKX Two Way Radio Watch. Its various uses and comfortable strap make it suitable for wearing for long hours.
No products found.
Why Did We Like It?
Having tried the Zizwe Kids Walkie Talkie Watches, we were curious to know what this look-alike set had to offer. And these watches are not too far behind in terms of performance either. Firstly, its transmission has a range of 2 to 3.7 miles, depending on the environment and terrain. Additionally, the extendable antenna comes in handy for reinforced clarity.
Upon switching on the power key, you're likely to hear a rustling sound while the watch begins receiving signals. Next, press the PTT button to initiate transmission. It's that simple!
Besides, the built-in compass feature on the upper left corner enables the product to have per all-round navigation. Moreover, both the upper and lower wrist straps have a secret capsule holder, which can be used to store small chits containing messages.
Finally, the protective panel on the LCD panel also doubles up as a magnifier, thereby amping up the versatility factor.
What Could've Been Better?
Despite having a robust look, the durability of these watches is nowhere near their counterparts. The rather flimsy construction can develop serious damage with the slightest bump. We aren't sure if they are ideal for outdoor use.
Pros
Night vision lamp

Adjustable wrist strap

Magnifying glass

Doesn't switch channels easily
The AGPTEK Advance Walkie Talkie Watch is a leader of the next generation communication devices, and as such, finds an honorable mention in our list. With a strong signal reception and easy-to-use features, this product is worth your consideration.
Why Did We Like It?
Although the term 'second generation' may sound all geeky and technical, operating these watches won't make you rack your brain. Similar to the Vectorcom Walkie Talkie Wrist watches, this set utilizes a strong 500m TW power output to provide undisturbed transmission.
In fact, each of these watches has a range of up to 2 miles in unobstructed outdoor spaces and up to 1.25 miles in residential areas. Additionally, the foldable antenna facilitates stronger and clearer transmission.
What appealed to us the most is the wrist-operated technology, which takes user-convenience a notch higher. Upon sensing a gentle upward wrist motion, the watch automatically engages a call button located on the right bottom side. Alternatively, you can also use the PTT button located on the front for a more traditional operation.
Despite the seemingly simple design, it doesn't miss out on other useful features like auto-channel scan and transmit call-button. Complete with batteries and chargers, the AGPTEK Advance Walkie Talkie Watch is a handy and lightweight communication device for your outdoor needs.
What Could've Been Better?
Much like the  Emovendo Walkie Talkie watches, the plastic construction of these watches doesn't come across as very sturdy. In that sense, you might have to pay extra attention to protect it from possible damage.
Pros
Backlit LCD screen is readable in dark

24 hours standby and 5 hours talk time

12 hour AM/PM time display

Volume control
For the last pick of the day, we'd like to introduce the ToyPark Walkie Talkie Digital Wrist Watch. Its lightweight and compact design make it suitable to wear for long hours and be connected in both indoor and outdoor spaces.
No products found.
Why Did We Like It?
To begin with, we were impressed with the nearly 4 mile range of this product. In tandem with a high-frequency output, these watches help you stay connected in varied environments and terrain, whether indoor or outdoor. Moreover, it works for 8 frequency channels, thereby allowing greater adaptability.
Similar to the Vectorcom Walkie Talkie Watches, the auto-squelch mechanism reduces background noise for clear transmission.
With moderate use, the lithium batteries can last up to as long as 4 days on a single charge. However, the battery saving feature activates automatically when the charge falls below a said percentage. Apart from that, the low battery sign flashes on the LCD as a visual reminder.
Last but not least, this set comes with compatible earphones for hassle-free and hands-free use. Sure, this isn't the cheapest option out there, but if you ask us, we are quite satisfied with how the product performs for its price.
What Could've Been Better?
As we've already mentioned, the ToyPark Walkie Talkie Digital Wrist Watch may not be your go-to if you're on a tight budget. We also feel that these watches are a bit too complicated for younger kids.
Pros
Has a digital clock display

Transmission end reminding tone

8 level volume

Rechargeable batteries with circuit protection<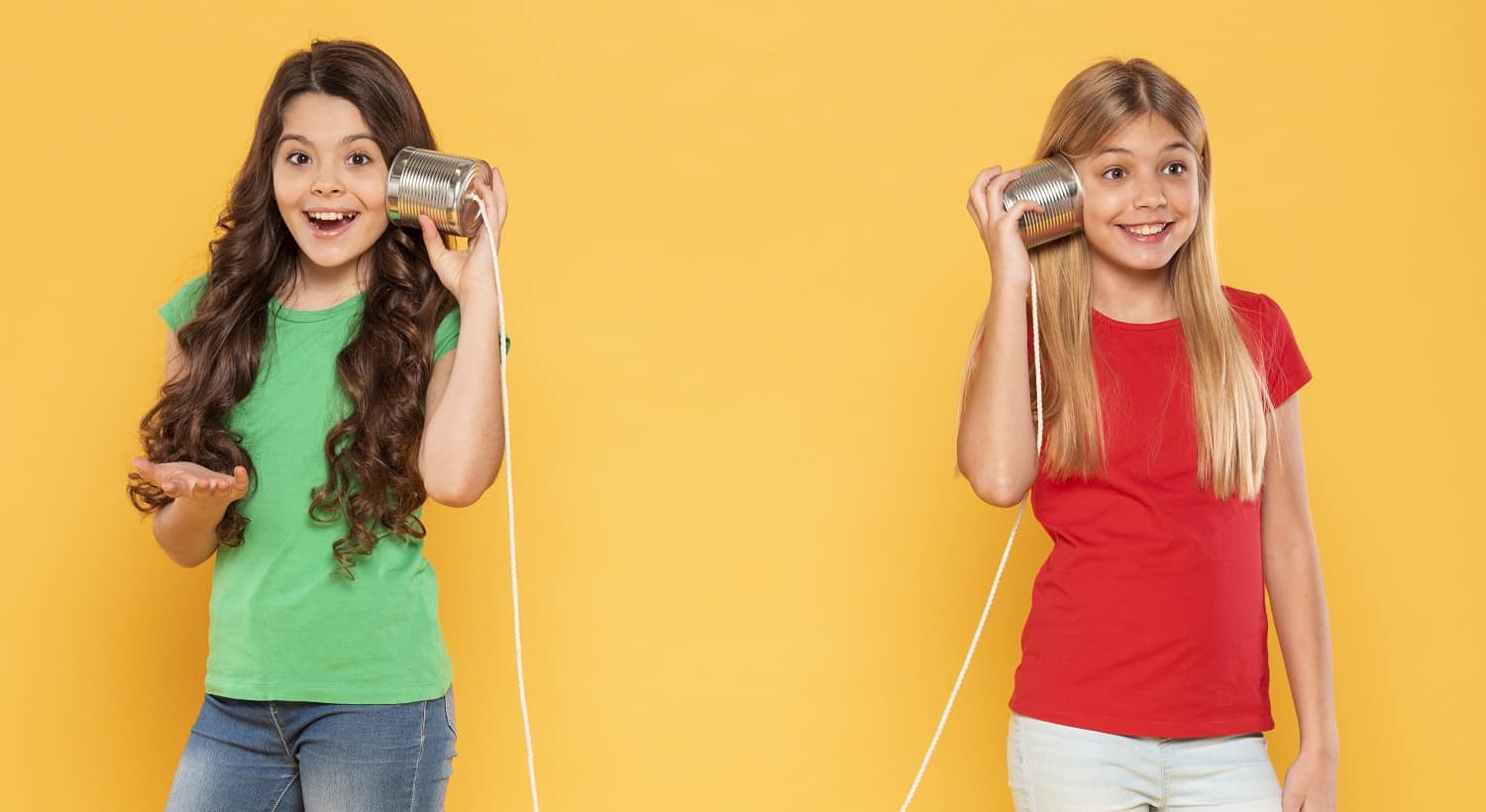 Walkie Talkie Watches Buyers' Guide
While buying a standard watch, the very first thing that you may consider is its look. However, in case of a walkie-talkie watch, there are understandably several other factors that need to be assessed. Now, we are not saying that looks shouldn't be on your to-have list, but it should be below some more essential features.
So that your purchase decision becomes a tad bit easy, we've curated this short and quick buyers's guide to assist you better. Hang on for some more and you will be right there!
Transmission Range
Undoubtedly, the first and foremost thing to consider is the transmission range of the walkie-talkie watch. Although they won't work as the professional units, you'd still want to communicate with these over a reasonable distance.
Generally, models that have a range of up to 2 miles or above are preferable by most users. Here again, it may be good to know that the range can vary according to the environment and terrain.
Battery Life
Whether the batteries are rechargeable or not, a good way to figure out its service life is by noting the talk time. Watches that have a talk time or 3 hours or more are better for daily use. Similarly, in case of rechargeable batteries, a look at the standby time will give you a fair idea about the frequency of charging.
In both cases, make sure that the package has all related accessories like extra batteries (if applicable) and compatible chargers.
LCD Panel
Because walkie talkie watches at least have a digital time display (if not more), it's important that the LCD panel has clear visibility. Likewise, for models that have various modes and channels, an informative screen will help you keep track of necessary information. In our opinion, backlight LCD panels are more suitable as they are 'read in the dark'.
Additional Features
Additional features like night focus beam, magnifier, built-in FM, etc. reduces the need to switch between devices. Plus, they also provide more value for money. On a side note, if your preferred model has an earphone jack, ensure that the package comes with compatible earphones.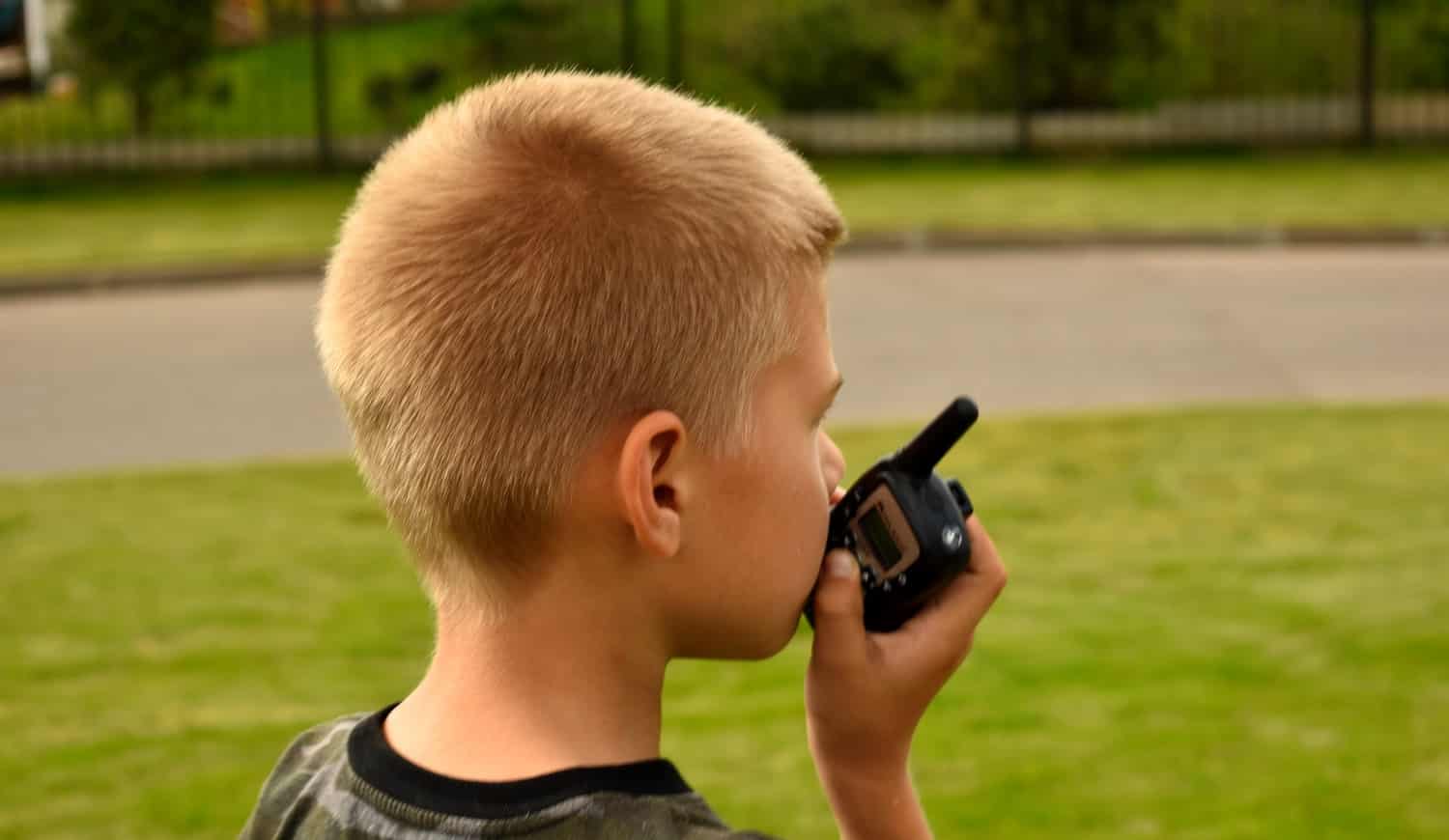 Verdict
Walkie talkie watches are one of the most practical accessories out there. Be it for fun playtime or outdoor explorations; you can rely on them to keep you connected. So, now is the time to get a pair.
However, the plethora of options may make you think otherwise. And so that you don't do away with the idea altogether, we've reviewed the nine best products that you should consider. But before calling it a day, here's a quick recap of our findings.
The Zizwe Kids Walkie Talkie Watches are one of the best versatile units, while theEmovendo Walkie Talkie watches have long talk time. On the other hand, the QNIGLO FRS Walkie Talkie watches have built-in FM and can also be worn around the neck.
With this, we leave you to make the final selection. We are eagerly waiting to hear about your favorites in the comments down below.
Adios!
Related Articles
16 of the Best Bauhaus Watches That Simply Do Not Age
13 Best Solar Atomic Watches Right Now
9 Best Cheap Men's Watches that Look Expensive & Timeless
17 Best Stuhrling Watches Right Now
11 Best Solar Atomic Watches Right Now [Buyer's Guide]