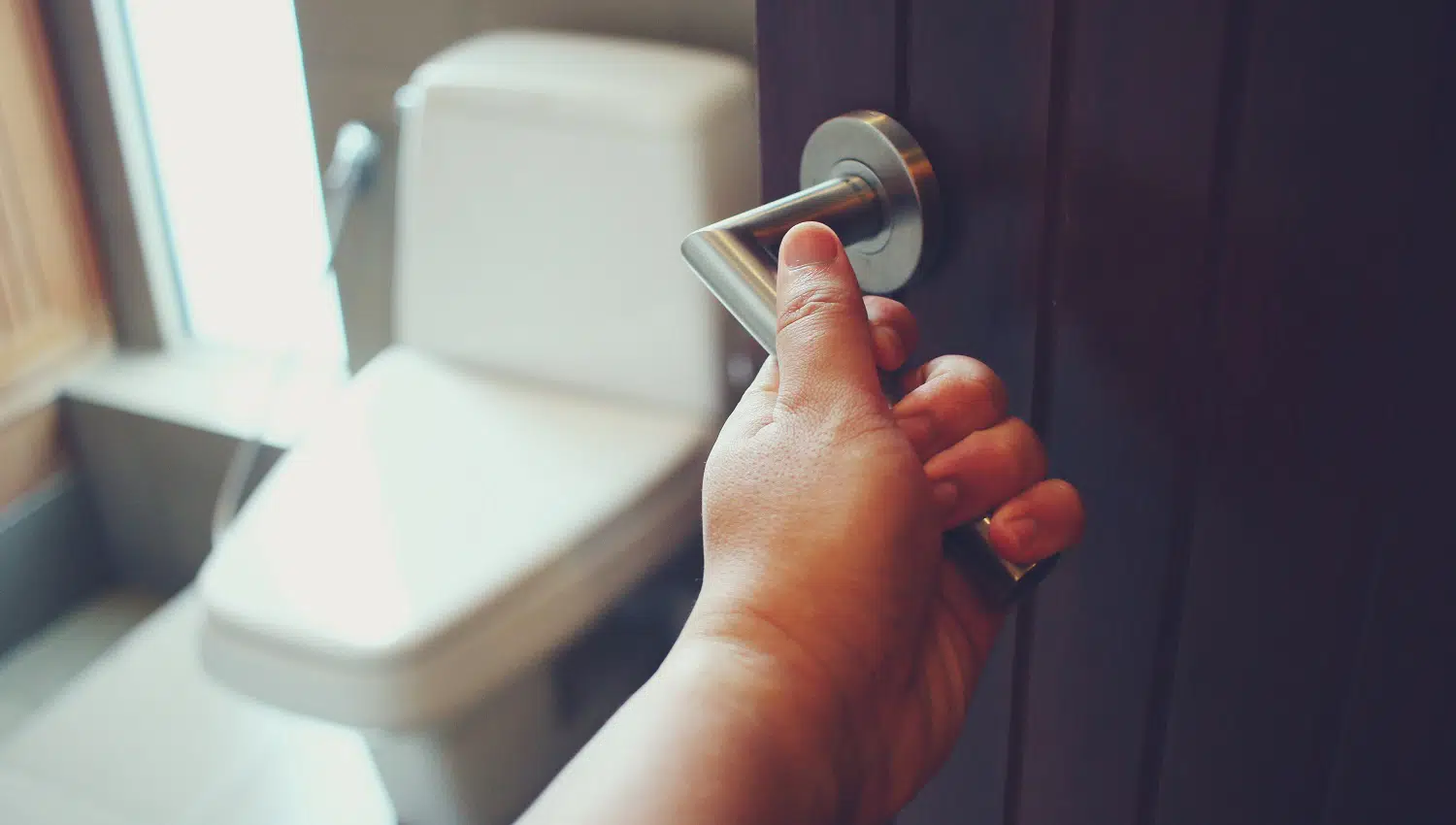 Are you tired of using conventional toilets and having to spend a lot on maintenance?
With modern-day macerating upflush toilets, you can flush your problems away. These toilets come with all the latest additions to deliver a power-packed performance. Moreover, you can also choose the water level you need, thanks to the state-of-the-art control panel.
It's easy to install and reasonably lightweight, allowing you to have it fixed on a height. Furthermore, it forms tight connections to prevent leakage, and with comparatively low water usage, it produces a cracking output. Consequently, it's incredibly eco-friendly despite having all that power.
But the question is, how do you choose from the numerous options lining the market? To help you, we have picked the seven best units which you can enjoy for a long time.
So, without further ado, let's begin.
Best Macerating Upflush Toilets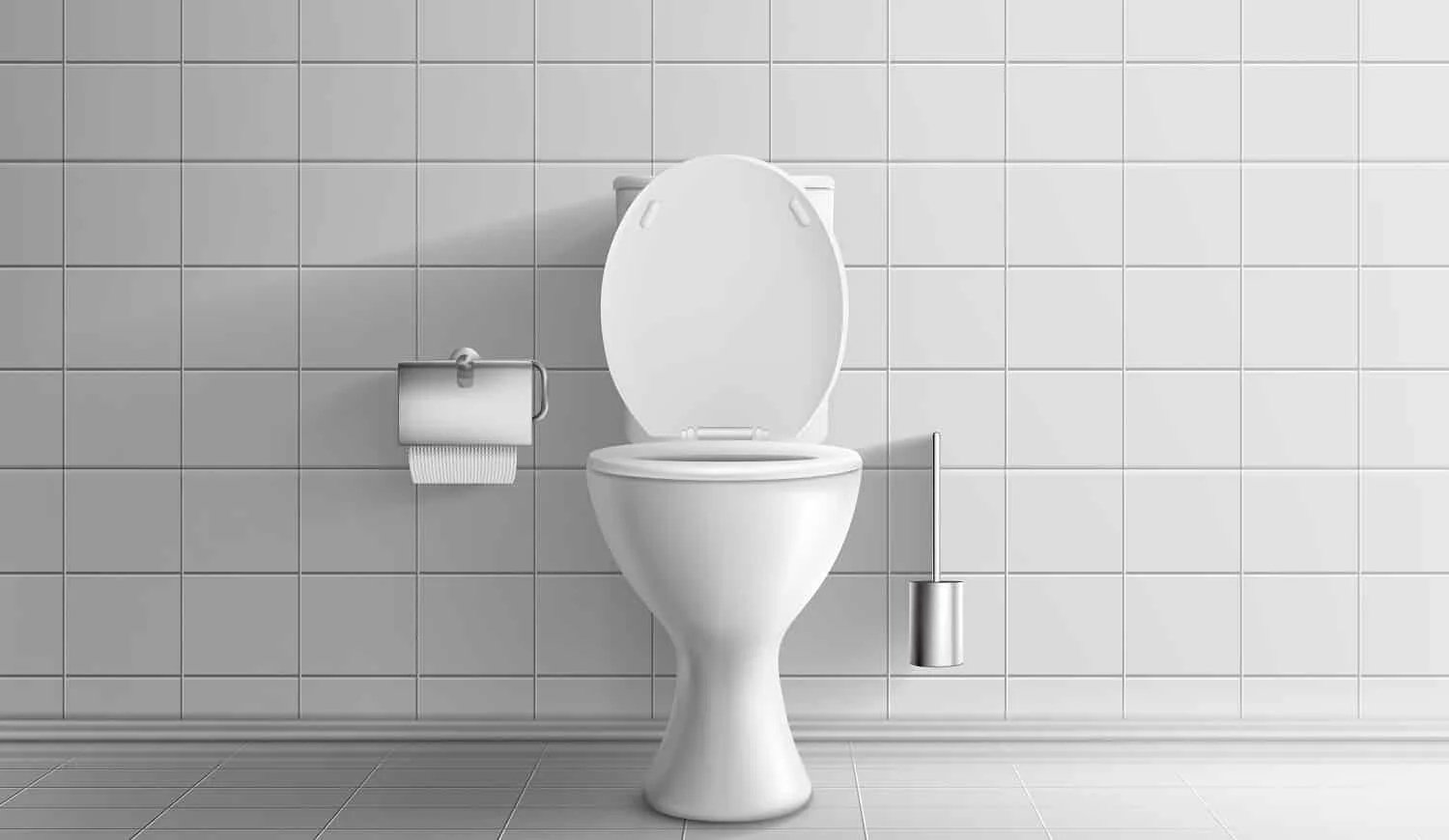 The Saniflo 023 Self-contained Toilet is one of the top products in the market and with valid reason. It has been specifically designed to cater to most bathrooms while ensuring it doesn't take up much area. No surprise then that it's quite a favorite among users, generating mostly positive reviews.
Why Did We Like It?
First and foremost, it's made from porcelain, ensuring you get the best in terms of quality, while the material can last a long time. It comes with two types of pumping – vertical pumping has a reach of 9 feet and horizontal pumping 100 feet.
As a result, you get a china toilet bowl's efficiency combined with the macerator in a single unit. However, the significant aspect is its compact nature, allowing it to fit into tight spots, thereby leaving you with enough space in the rest of the bathroom. Furthermore, you can also form a connection with the sink. 
It's reasonably easy to install, and you can do it yourself. Plus, it doesn't use much water to deliver a strong performance, which is sure to please many people. It uses 1.5 gallons of water per flush, meaning there's no wastage, with the chrome hinges lending a degree of style to the unit.
What Could've Been Better?
The ejection line consists of a plastic mold that may tend to develop cracks over time. It would be best if you kept a close eye on it because even the smallest cracks will lead to leaking. Additionally, while the installation is easy, many users found the instructions to be a bit complicated, meaning it takes longer to complete the process.
Pros
Made from porcelain

1.5 gallons per flush

Compact

Adjustable

Quiet
Cons
Plastic mold

Confusing instructions
The Saniflo Saniplus Upflush Toilet Kit has many similarities with some of the other top-notch units, but it also comes with exciting additions. It has quickly shot up the charts to be regarded as a highly reliable product and has received mostly positive reviews. Read on to know all the deets about this unit.
Why Did We Like It?
Firstly, you'll find a pressure chamber on the inside of the toilet, playing a vital role in starting and stopping it. Meanwhile, the motor generates power for all the functions, including driving the stainless-steel blades for a fantastic performance. And its sturdy nature ensures that you can use it for a long time without any hiccups.
The blades rotate at 3,600 RPM, making it capable of generating 12 feet of vertical pumping while you get horizontal pumping of 150 feet. Moreover, due to its compact nature, you can conveniently fit it without compromising much of the bathroom area. Now, when you press the flush, a microswitch causes the pressure chamber to trigger the motor. 
The centrifugal force allows the reduced solids to be ejected through a grill from where it goes to a container. Additionally, it features an elongated design making it easy to install while delivering the best results.
What Could've Been Better?
You may need to buy an extra 4″ hose clamp for better fittings and to make sure the unit doesn't start to leak over time. So, you'll have to spend more money apart from the model's cost, which may prove to be an inconvenience. Besides, the toilet seat tends to shift, which isn't the ideal scenario.
Pros
Compact

3,600 RPM

12-feet vertical pumping

150-feet horizontal pumping

Adjustable
Cons
May need extra components

Unstable toilet seat
The Liberty Pumps Macerating Toilets has all the features, making it one of the market's top buys. It has built quite a reputation for itself, leading to prospective buyers taking notice. It comes with state-of-the-art technology to deliver strong performance and effectively take care of your bathroom needs.
Why Did We Like It?
Straight off the bat, you'll notice it has an oblong shape that isn't usually seen with other models. It makes for a comfortable floor mount installation, and you can do it yourself without having any difficulties. Among the other benefits is the inclusion of the advanced RazorCut technology enhancing the maceration of waste.
Apart from that, the toilet seat has been included, thereby saving you any added expenditure. However, the most significant is the inclusion of the powerful 8 Amp motor generating 920 Watts of power. As a result, you get 1.28 gallons per flush, just enough to avoid wasting water without compromising performance. 
Additionally, the removable service panel allows you to access the cutter area without disconnecting the plumbing. So, you won't face any interruptions, and with the durable build, you can enjoy it for a long time. Lastly, it's adjustable and works well with concrete floors without requiring breaking it.
What Could've Been Better?
One point of contention is you need to conduct frequent checks to make sure everything's in order. While doing so, remember to clean the electrical probes because any residue build-up will cause the toilet to malfunction. Plus, the toilet seats are difficult to center, and they may be a little off in some cases.
Pros
Oblong shape

8 Amp motor

1.28 gallons per flush

Floor mounted installation

Quick access
Cons
Regular maintenance needed

Toilet seats may not be centered
We are at the halfway point of our list, but there are several top-notch products we are yet to cover. Our next recommendation is the Sanimove Macerator Pump Toilet, which has ticked the right boxes to present itself as a dependable unit. People have said positive things about it, and it has quickly made a name for itself.
No products found.
Why Did We Like It?
Right away, the dual flush system grabs your attention, and you can choose between the Eco-flush function or the regular full-flush feature. You usually get one gallon of water per flush, but it comes down to 0.75 gallons with the Eco flush. But no need to worry as there's no let-up in performance and it helps prevent loss of water.
Meanwhile, the entire system is automatic for a seamless experience. You won't require a toilet tank, thereby saving space, and activating the push button allows the macerating pump to take care of the rest. The flushing action generated can pump 20 feet vertically and 160 feet horizontally. 
Moreover, you'll enjoy the easy installation, allowing you to fit it into any space, thanks to the unit's compactness. As a result, it doesn't require a big drainage hole, and a 40mm pipe is enough. Besides, its environment-friendly nature is a crucial aspect.
What Could've Been Better?
We have received reports stating it tends to develop cracks after regular use, proving to be a deterrent for most people. It also means it's prone to leaking, and you'll have to get it fixed or opt for a new model, leading to a reduction in the buyer base.
Pros
Easy installation

Compact

1 gallon of water per flush

Eco-flush function

Automatic system
The Jabsco Electric Marine Toilet may look like an innocuous unit, but don't be fooled. Although it's primarily based on power, it has the necessary functions to back it up. It has covered various aspects, and you get much-needed longevity due to the quality of materials used for construction.
Sale
Why Did We Like It?
First and foremost, it's incredibly robust with the macerating discharge pump capable of breaking up the waste and evacuating the toilet. Furthermore, the 12V motor runs all the functions, allowing the designers to include some fascinating upgrades. Among them is the control panel providing three different water levels.
You can choose from either of them for flush and drain cycles, making it highly efficient. Plus, with the 1″ hose, you don't need a big drain hole, saving you space in the bathroom. And talking of space, it comes with easy installation, and you can lift it 3″ above or below your waterline. 
As a result, it ensures you can get adequate plumbing whenever required. Additionally, you'll love that despite having enough power, it's a quiet flush, which makes it extremely convenient. Finally, the pump has a vertical discharge of 4 feet, while the horizontal discharge is 15 feet.
What Could've Been Better?
It doesn't have a 90-degree discharge fitting, and you don't have the option of getting it installed later on, which may be a cause for concern. It isn't a major worry, but some people would prefer to have the option of using it. Plus, you may like the seating elevation to be higher.
Pros
Easy installation

Quiet flush

Compact bowl

Lightweight

Three water levels
Cons
Incompatible with 90-degree discharge fitting

The seat could be higher
We are nearing the end of our list, but we have a couple of products left to go through. Next up, we have the Saniflo Bundle-16 Toilet, which has stuck to the basics while making the necessary additions to top rival brands. It has quickly climbed the ladder, turning quite a few heads in the market.
Why Did We Like It?
Straight off the bat, the toilet uses a 9 Amp motor capable of delivering 1.6 gallons of water per flush. It comes with numerous components ensuring it'll last a long time and save you any added expenditure. The plastic anchors keep the weight within reasonable limits while the china protectors and lag screws support it.
Moreover, the tank is insulated to prevent condensation, and the zero-refill valve can be easily adjusted, making it incredibly user-friendly. The flush itself comes with a silicone flapper seal providing a tight connection. It prevents the water from going over the mark and subsequently solves the overflow problem. 
Meanwhile, it's compact and doesn't require much space leaving enough room in your bathroom for added convenience. You get a vertical discharge of 18 feet while the horizontal discharge is 150 feet, and with the extension pipe, you can form a strong connection helping to avoid leakage.
What Could've Been Better?
The installation procedure can get tricky because the hole in the membrane and cover may not line up in some cases. You'll therefore have to spend more time and may need to fit it at an angle. Besides, it's a loud unit that may not be to your liking.
Pros
Trap and spigot rear outlet

China protectors

Lag screws

Plastic anchors

1.6 gallons per flush
The Thetford Marine Macerating Toilet has been making all the right noise in the market and promises to be a valuable acquisition for your bathroom. All the features are designed to cater to user-friendliness, while the new additions aren't seen in other models. You're sure to like all that it offers.
Why Did We Like It?
Firstly, it has one of the smallest heights of any unit at just 12," making for easy installation and enabling you to raise it on a platform. It comes with Italian vitreous china ensuring it can last a long time, so you get an uninterrupted performance. Moreover, the seat is made of plastic, helping to keep the weight in check.
Plus, the lid's slow close feature makes it stand out and is well complemented by the fast flushing. You'll be pleased to know it doesn't emit much noise, thereby making it highly convenient. Meanwhile, it has a powerful 12V motor driving the pump along with the pressurized jet nozzle. 
The nozzle cleans the bowl quickly while keeping the water usage minimum, to allow more flushes per tank. Similarly, you can control the flush, featuring a rocker-style switch, and decide the amount of pressure you need, thanks to its energy-saving design.
What Could've Been Better?
It's an expensive unit that may prove to be a deterrent for potential buyers. The price is one of the first things users notice, and while we believe quality should get preference over money, you may have to stick to a tight budget. In such a scenario, you're better off opting for some other product.
Pros
Fast flushing cycle

Low water usage

Quiet

Slow close lid

12″ height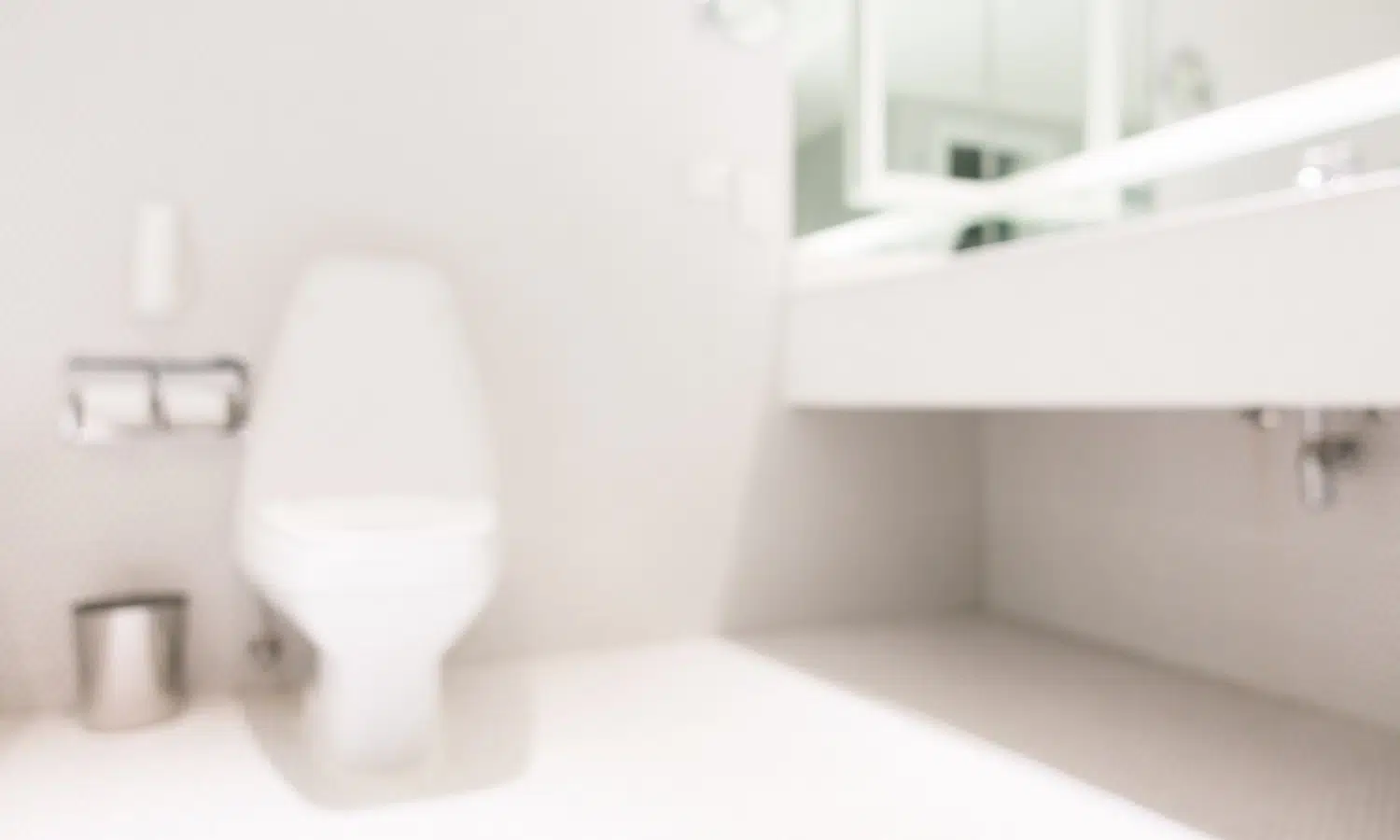 Macerating Upflush Toilet Buyer's Guide
Before you venture into the market, we would like to give you a couple of pointers to help you pick the right unit. Macerating upflush toilets have many components, making it difficult for you to distinguish between the top products and the merely good ones.
We are here to discuss the essential aspects based on which we have formulated our list. A piece of knowledge about these functions will place you good stead and help make an informed choice.
Durability
Your unit must be durable to handle the wear and tear of daily use. As an upflush toilet, it will have to deal with being fast while keeping the noise to a minimum, among other things. It should be no surprise that only quality materials must be used for construction to ensure it doesn't break down.
Buying any tool is an investment, and you cannot afford to spend resources to buy a new one ever so often. You must enjoy both the product and the components that come with it for a long time.
In that regard, the manufacturers cannot afford to make any compromises. So, having a steel or metal construction is of primary importance to deliver faultless output.
Ease of Use
Macerating upflush toilets come in various sizes, but that shouldn't mean designers have to compromise with user-friendliness. The primary objective of any unit is to reduce your workload, and therefore you must be able to control it effectively to get the best results.
You should be able to adjust the components and the central unit, while the functions must be understandable, almost at a glance. You should know what each part does rather than pondering over how to get it right. Plus, the installation process and the disassembly must be written clearly to ensure it's uncomplicated.
There is no point in having a plethora of functions if the users find it challenging to use. Rather any good model must keep the basics right and then add the necessary features to deliver a better performance.
Power
Finally, you must have sufficient energy to make sure that you get through your work quickly. Removing waste is tedious, so you cannot afford to take it carelessly.
It shouldn't start leaking, and your unit must be up to speed to ensure you get a cracking performance. More power doesn't always guarantee a better output, and you must have the ability to control the intensity you need.
Verdict
We hope you have a much better understanding of upflush toilets to make an informed decision.
These are highly desirable units, and with features like a slow-closing lid and pressurized jet nozzle, you get optimum comfort. It doesn't take up much space, and you'll be left with enough room to get the most use out of the remaining bathroom area.
But before signing off, we have decided to assist you a bit more by narrowing down the best products in different categories. If you're looking for the best overall performance, you can opt for the Saniflo 023 Self-contained Toilet. The Saniflo Saniplus Upflush Toilet Kit is the most trustworthy when it comes to durability.
Plus, there's none better than the Liberty Pumps Macerating Toilets in terms of power. So, all that's left is for you to pick the ideal toilet to spruce up your bathroom. 
Related Articles
9 Best American Standard Toilet Right Now
8 Best Bidet Toilet Combos Right Now
13 Best Soft Close Toilet Seats
13 Best Septic Tank Treatments
15 Toilet Brands for Your Future Home
7 Best Dual Flush Toilet [Reviewed & Buyer's Guide]
Toto Neorest NX1, 550H & 700H [Reviewed & Buyer's Guide]
Kohler Santa Rosa Toilet Review [All You Need to Know]
Convenient Height Toilet Review [All You Need to Know]
11 Best Toilet Flapper [Buyer's Guide]
5 Best Gerber Toilets Reviewed [All You Need to Know]
11 Best Toilet Clog Remover [Reviewed & Buyer's Guide]
11 Best Automatic Soap Dispenser