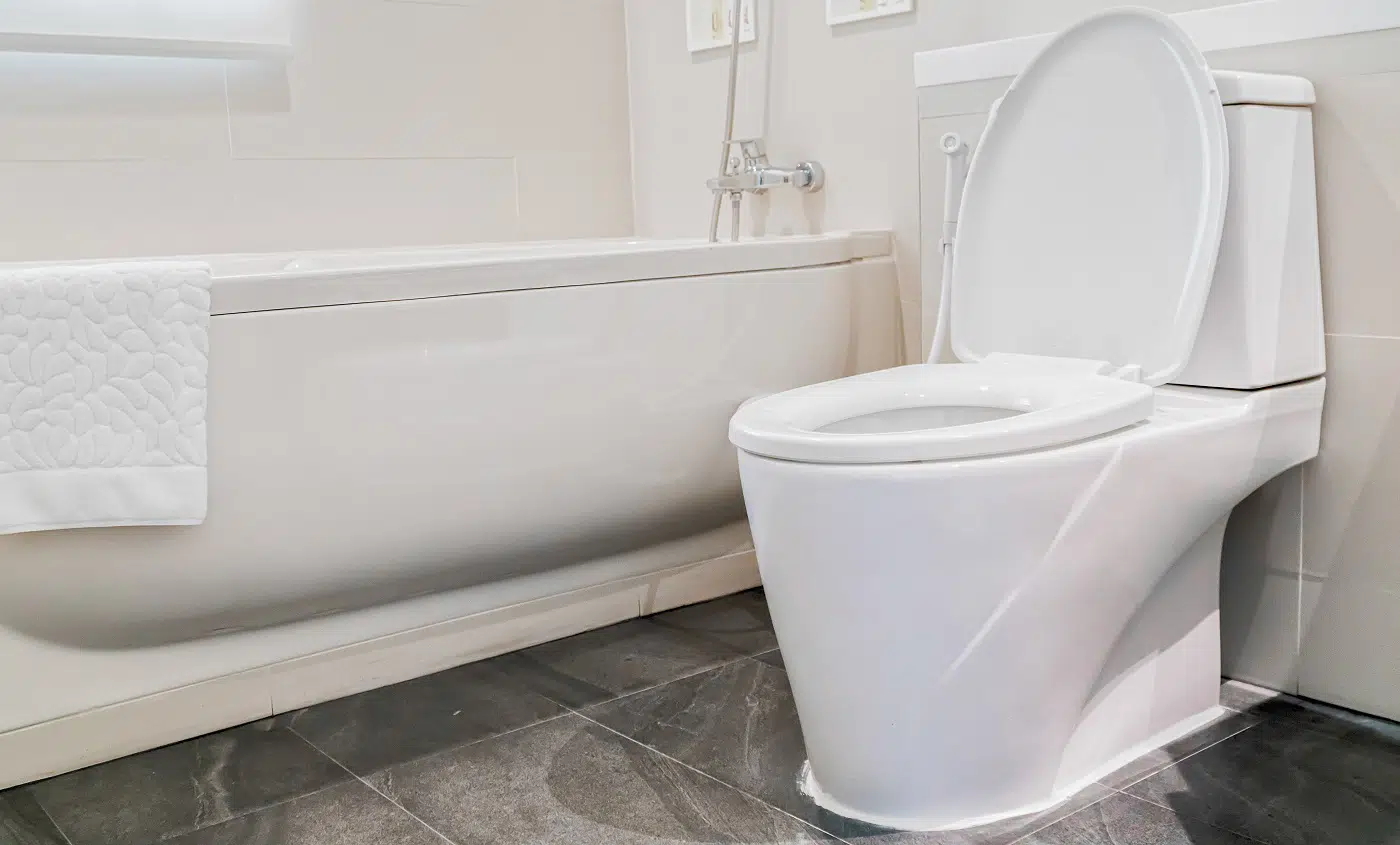 Buying a new toilet calls for a lot of brainstorming and intensive research!
Given how indispensable toilets are, you don't want to end up with a sub-par model that provides neither comfort nor efficiency. So, shelling out a few extra dollars and getting a reliable model might be the most intelligent way to go about your purchase.
Toto is one of the leading toilet manufacturing brands since 1917, and we're sure the internet has told you as much. With its durable frame and powerful flush technology, its appeal and functionality are unrivaled.
The Neorest range from the brand, in particular, offers several smart toilets with highly advanced features. In this guide, we've reviewed the best Neorest toilet models and included a buyer's guide to help you make an informed decision.
So, without further ado, let's begin!
Top Toto Neorest Toilets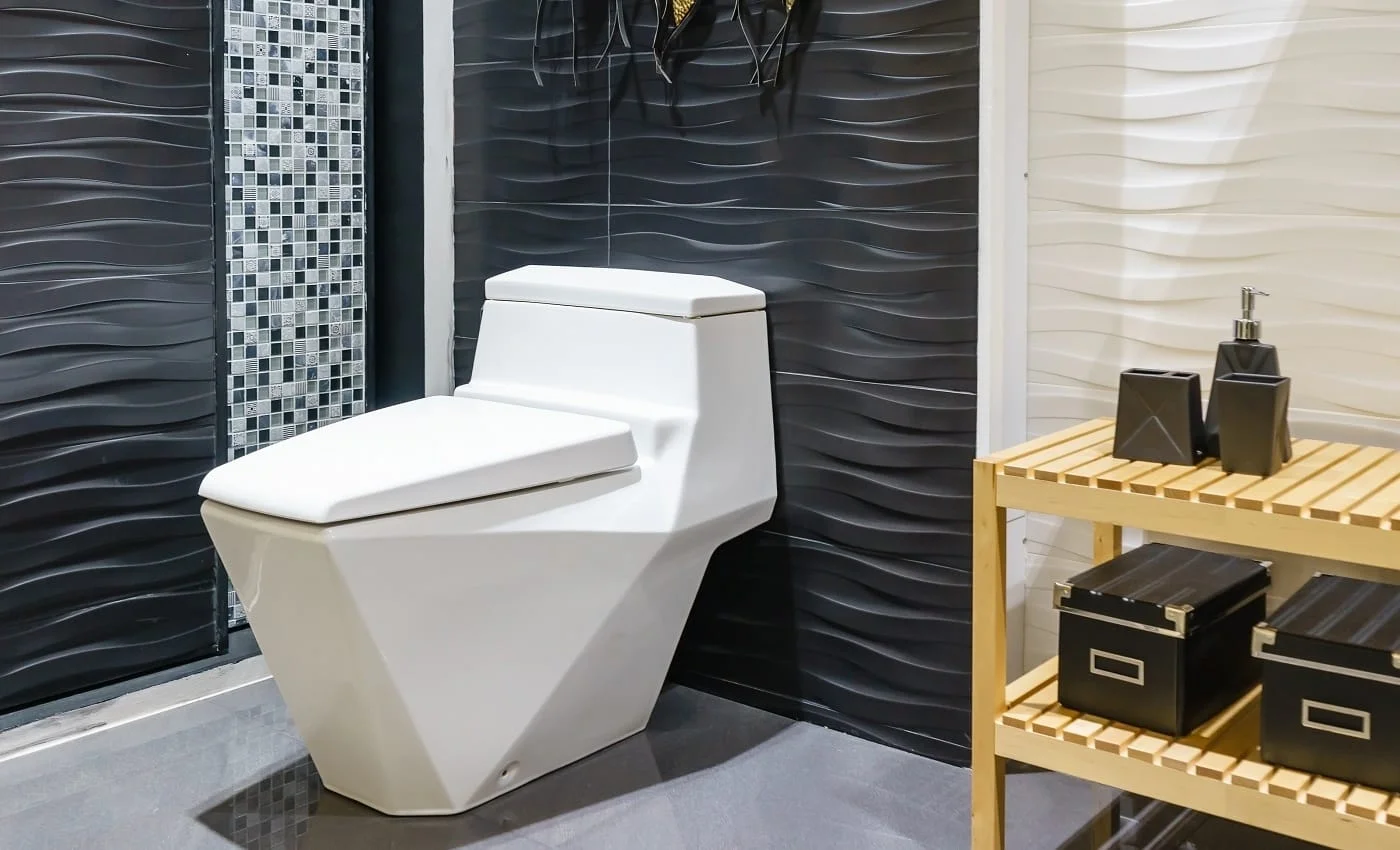 The perfect integration of luxury and comfort, the NX1 is one of the finest models from this series. Its elliptical silhouette becomes a stylish addition to your bathroom, and the durable ceramic framework enhances longevity. Besides, several hi-tech features add to its overall appeal.
Why Did We Like It?
The Toto Neorest NX1 offers a customized experience with its adjustable spray that includes pulsating, oscillating, rear, and soft rear cleanse options.
It comes with a dual, automatic flush system that operates on siphon jet technology and focuses on water conservation. As a result, the flush works independently and alternates between 0.8 GPF and 1 GPF, depending on the requirement.
Besides its Tornado flush system, we have Ewater+ technology that automatically sprays electrolyzed water to keep the bowl in top-notch condition and reduces the need to use harsh cleaning chemicals. In addition, the Cefiontect glaze ensures that residue doesn't stick to the bowl.
Also, we'd like to highlight certain features like the nightlight, remote control, and seat sensors that activate automatically and enhance the overall toilet experience. Finally, there is the air deodorizer that keeps the air around the toilet clean and odor-free.
What Could've Been Better?
With the inclusion of numerous deluxe features, it doesn't come as a surprise that this unit is pretty expensive. Besides, although the one-piece design makes it easy to clean and install, in case of any damage to one part, the entire toilet needs to be replaced. This can be pretty inconvenient, given the price of the model.
Pros
ADA-compliant construction

Luxurious design

Powerful tornado flush system

Minimal maintenance requirements

Remote control operation
Cons
Expensive

Integrated design makes replacement difficult
Another favorite among buyers, the 550H is for all the minimalists out there! With its Sedona beige finish and one-piece design, it can blend with your bathroom décor and fit into small spaces. But that's not it; read on to know what makes this product such a popular pick.
Why Did We Like It?
A cold toilet seat on winter mornings is an inconvenience we'd all like a solution to, and you have to look no further than this Toto Neorest 550H model for it. The seat sensors open and shut the lid automatically, and you'll always be met with a comfortable, heated seat.
Moving on, we have its cyclone flush technology that pushes down water at an accelerated pace for efficient flushing. Adding to the water conservation efforts of Toto, this model features a dual, automatic flush option, using 0.8 GPF and 1 GPF for different requirements.
Focusing especially on hygiene, the Ewater+ technology uses electrolyzed water to rinse the bowl and disinfect the wand, thus preventing dirt and debris accumulation. In addition, the SanaGloss glaze minimizes the chances of mold, gunk, or bacteria sticking to the surface and keeps your toilet in a sanitized condition throughout.
Finally, we have the three adjustable washlet modes – rear, soft, and front – for proper cleaning.
What Could've Been Better?
Although single-piece toilets are usually easy to install, that is not the case with this Toto Neorest model. Even if you are an expert in DIY plumbing jobs, the task at hand is quite tricky, and you should go through the instruction manual carefully.
Alternatively, we recommend hiring a professional to install the toilet for you.
Pros
Durable vitreous china construction

Robust flushing technology

In-built air purifying system

Prioritizes hygiene
The Toto Neorest 700H is the meeting point of opulence and quality. Its sleek appearance and single-piece design can fit into any bathroom space and enhance its overall appearance. Despite being compact, it doesn't compromise on comfort and is ADA-compliant too. Keep reading to know all the deets about this brilliant product!
Why Did We Like It?
Made of high-quality ceramic material, the toilet is durable and features an elongated bowl for added comfort. Besides, the Cefiontect glaze doesn't let debris or mold cling to the surface, thus improving the longevity and hygiene of the toilet.
The tornado flush technology releases a powerful stream of water that cleans the entire bowl in one go while merely using 1 GPF.  In addition, the rimless bowl design prevents the sticking of dust or bacteria.
Moving on, the Ewater+ technology acts as a bleaching agent and cleans the bowl and the wand with an electrolyzed solution. This helps in keeping the toilet stain-free and well-sanitized.
Furthermore, the toilet comes with a wand that offers multiple washing options such as front, rear, pulsating, and oscillating modes to ensure efficient cleaning.
With automatic seat sensors, a night light, an air deodorizer, and remote control operation, this model has a range of hi-tech features that improve its performance.
What Could've Been Better?
The 700H model from Toto is a near-perfect unit, and we don't have any complaints as such. However, it's quite an expensive purchase, thanks to its numerous new-gen features.
Besides, since this model is tankless, it depends on electricity to function correctly. This can be an inconvenience in case of a power failure.
Pros
Low water consumption

Focus on proper sanitization

Efficient flushing technology

Multiple wash options

Stylish and comfortable design
Cons
Costly

Needs electricity for optimal performance
Toto Neorest Toilets Buyer's Guide
Those were our reviews for the top three models from the Toto Neorest range. These models have made quite a name for themselves with their numerous and highly advanced features and intrigued potential buyers. But, which model should you buy? To make the decision easier for you, we've curated this buyer's guide. So, let's take a look!
Water Consumption
The growing focus on sustainability across the globe has compelled leading brands to launch toilets with water-saving technology. Incorporating a powerful flushing system and dual flush technology are surefire ways to guarantee low water consumption.
The water consumed is measured in gallons per flush (GPF), and the industry standard is 1.6. Any toilet model that consumes 1.6 GPF or less can be classified under high-efficiency toilets.
Besides, brands like Toto have teamed up with WaterSense to combat water wastage and design highly sustainable models.
Flushing Technology
A toilet is only as good as its flush. Cyclone flush or tornado flush technology creates a powerful siphon that allows water to flow downwards in full force. This eliminates the waste while also ensuring the residue doesn't stick to the surface.
Furthermore, the dual flush option allows the user to alternate between half and full flushes, depending on the type of waste.
Design
Toilets come in different shapes and sizes. The type of toilet you need primarily depends on the space availability, bathroom aesthetics, and of course, the features.
Single-piece toilets are compact with an integrated tank that makes installation easy. Owing to its stylish appearance, it has gained widespread popularity on the market.
Moving on, toilet bowls usually come in three shapes – elongated, circular, and square. The elongated design is the most popular, given its comfort and large surface area. Today, most brands, including Toto, focus on manufacturing elongated yet compact bowls that can fit into narrow spaces.
Lastly, we'd like to point out that all models in this range are ADA-compliant, with seat sensors and auto flushing, making it a fantastic choice for people with mobility issues.
Advanced Features
Besides the fundamental factors, there are certain advanced features that enhance the overall efficiency of a toilet. Let's see what they are!
The Toto Neorest range offers multiple cleaning options, such as front, rear, soft rear, oscillating, and pulsating modes. The adjustable wand helps you set your preferred positions and ensures proper cleaning.
In addition, you can also modify the water pressure and temperature as per your needs.
Perhaps the most striking feature of this range is the Ewater+ technology. In this, regular tap water is converted into an electrolyzed form that cleanses the bowl and prevents the accumulation of dust and residue.
It acts as a bleaching agent and breaks down any stains that might form on the ceramic seat. Once it is done cleaning, the acidic water goes back to its original form. Thus, you don't have to waste time scrubbing your toilet with harsh chemicals to get a clean washroom.
Certain smart features such as night light, seat sensors, remote control operation, and auto open/shut lid add tremendously to the overall user experience. Minimizing the need for human intervention, these features create a comfortable atmosphere for you.
It also makes controlling the device a breeze, thus simplifying operation and increasing user satisfaction.
The in-built air deodorizer comes with a carbon filter that absorbs unpleasant odor from around the toilet, creating a pleasant atmosphere. You can activate and control the deodorizer through the remote control or the side panel.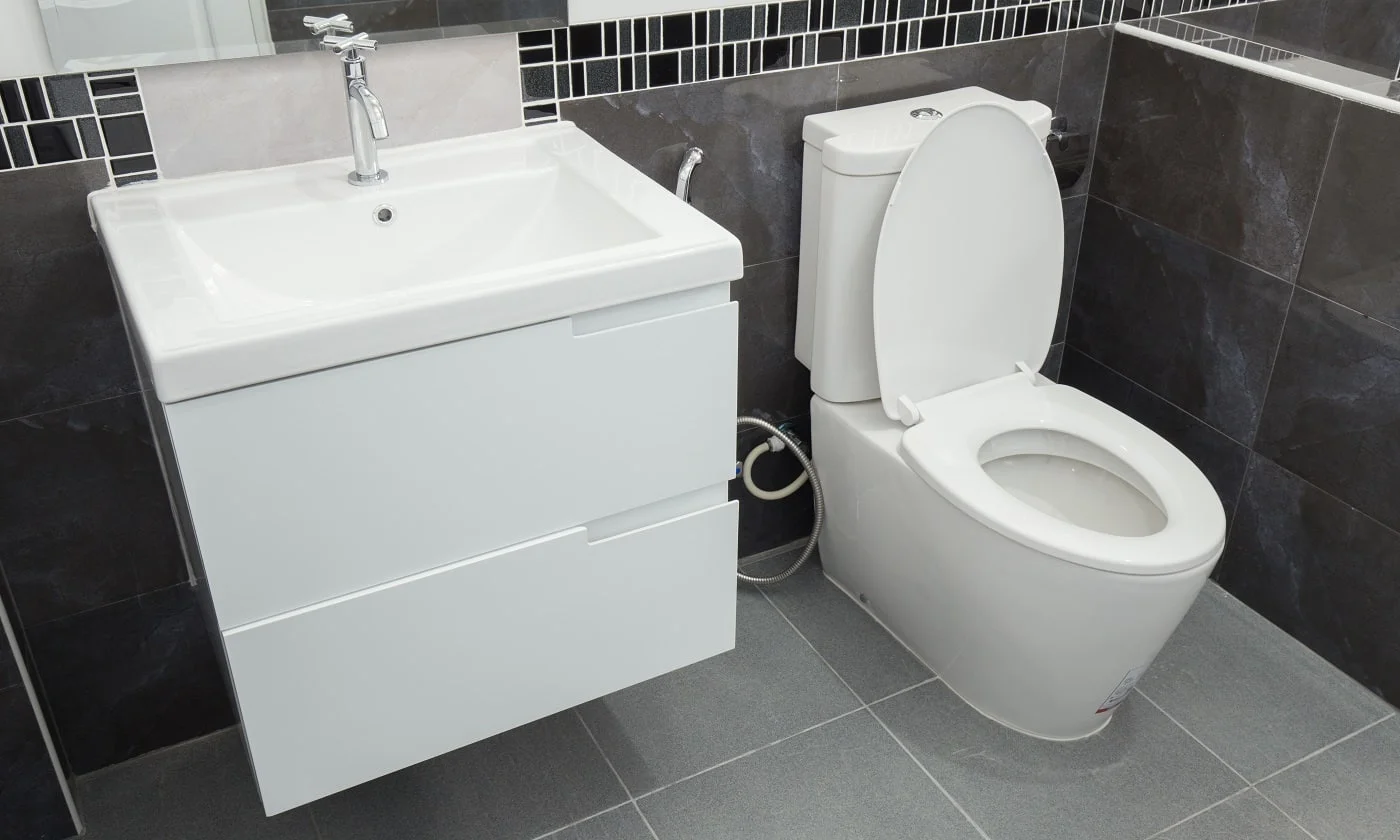 Toto Neorest Toilets Verdict
With that, we come to the end of our reviews and buyer's guide.
The Toto Neorest series is one of the most reliable and efficient toilets on the market, with a particular focus on hygiene and user comfort. It's exceptionally advanced features and luxurious design makes it an excellent addition to your bathroom space.
Besides, with in-built deodorizers and a self-sufficient cleaning system, it saves time and effort. We hope our guide has helped highlight the key features and advantages of the three best models in this range.
Although their characteristics closely overlap, we'd still recommend the 550H unit for those looking for a relatively low-priced model. If you want a highly advanced toilet with all the upgraded features, then look no further than the 700H model.
That's all for today. Do let us know which model caught your eye in the comments below.
Until next time, take care!
Related Articles
9 Best American Standard Toilet
13 Best Soft Close Toilet Seats
7 Best [Macerating] Upflush Toilets
13 Best Septic Tank Treatments
11 Best Automatic Soap Dispenser