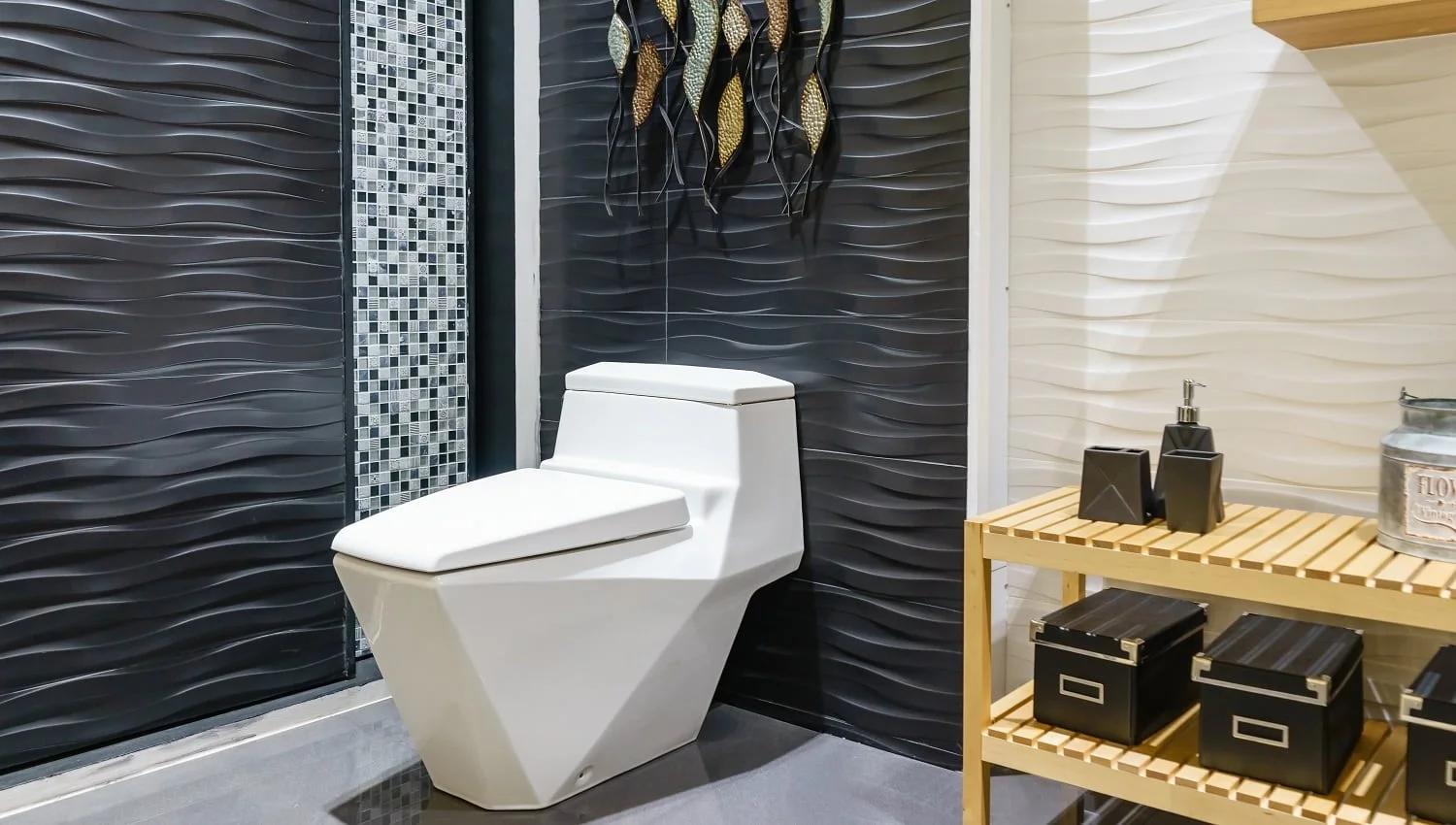 When it comes to toilets, there's no match for bidet toilet combos. Smart, futuristic, and comfortable, these are the stuff tech hygiene is made of and we have the best bidet toilet combos right here!
A bidet toilet is more than a mere technological innovation. Instead, it's a device that makes life cleaner, better, and more hygienic. These toilets allow you to clean yourself thoroughly in a hands-free manner.
What's more, they also help to save water and economize on toilet paper. This makes them environment-friendly as well. For anyone who is technologically inclined, these toilet combos are a must-have.
Today, we are going to take a look at the eight best bidet toilet combinations in the market at the moment. Along with that, we're also going to delve deep into the intricacies of what you need to consider for making the right choice when it comes to bidet toilets.
Let's take a closer look, shall we?
Top Bidet Toilet Combinations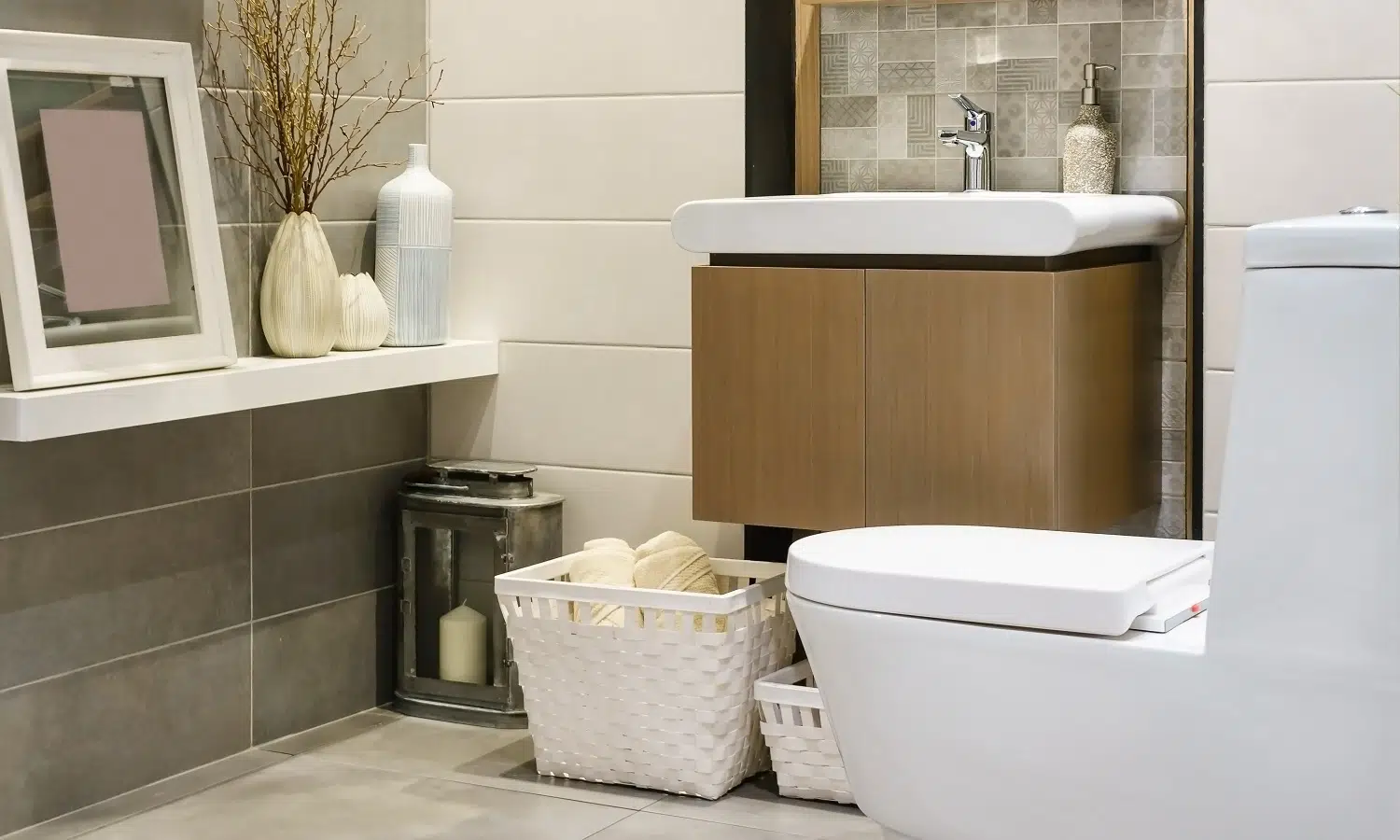 First off, we have for you the Toto Neorest 700H, which is a premium bidet toilet combo that costs a good bit. Nevertheless, it gives you a brilliant toilet experience that's sure to offer a great bang for the buck. The perfect blend of environment-friendliness and advanced technology, this is one to root for.
Why Did We Like It?
One look at this toilet and we knew we had to test it. Ergonomically designed and perfected, this product exudes class like a few others. And that's not all that this toilet has to offer.
The double cyclone flushing system that it uses promises a 100% clean flush every time. Add to that the cyclone siphon jet flushing technology, and you've got a device that guarantees cleanliness and efficiency. 
We also like how the toilet integrates a hands-free operation and a dedicated remote control. This means you don't have to get your hands dirty in any way and can maintain your hygiene at all times.
We learned from our time with it that we must absolutely mention the heated seat with temperature control, specially designed for comfort in cold weather. Combined with the oscillating water spray, this makes you look forward to that next trip to the bathroom, our testing team confirmed great times with the Toto, hence its place on the list.
What Could've Been Better?
Decidedly the price is on the higher end of the spectrum. Honestly, with such features, this should not come as a surprise. Nevertheless, it cannot be denied that the high price will surpass the purchasing capacity of many buyers.
Pros
Sensor-based auto-open and close lids

Highly efficient tornado flush

Night light illumination for guidance in the dark

Adjustable water pressure and temperatures
Cons
Premium pricing may not be affordable by most
The next item that we've chosen for your bathroom is also from Toto and is a clean and simple bidet toilet that exudes smartness. Available in a smooth, cotton-white color, this product is inviting, comfortable, and entirely hands-free. Interested? Then continue to read all about it.
Why Did We Like It?
To tell the truth, we were thoroughly impressed by the advanced operational features of the G400. The toilet lid automatically opens and closes as you approach and leave, which means you don't have to touch it.
Next, we like how the automatic Premist function sprays the bowl with a cleansing stream that ensures impeccable hygiene. Also, the CeFiONtect ceramic glazing helps to prevent waste from sticking to the bowl. The combination of Premise and CeFiONtect works to conserve water and improve the cleaning efficiency of the product.
Next, we checked out the comfort factor, and here also the G400 took the cake. It has five temperature settings that heat the toilet seat just the way you like it. Plus, the air deodorizer reduces any unpleasant smells.
As we tested it, the remote-operated bidet with variable temperature and pressure settings cleans your nether regions with optimal efficiency. Finally, the air dryer works its magic, and the Dual Max 3D Tornado flush cleans the toilet spotlessly.
What Could've Been Better?
It would have been better if the dryer were a bit more powerful. If you're relying entirely on the dryer to get the job done, you'll have to spend quite some time on the toilet seat our scientifical tests show, this may not be comfortable or feasible for everyone, but it was not for our testing crew though.
Pros
Auto-open and shut lid

Automatic flush

Self-cleaning wand

Powerful deodorizer
Cons
Dryer function leaves something to be desired
The third position is occupied by the BDI-01 from Woodbridge, a name that needs no introduction in the world of bathroom fittings. This piece boasts a luxuriously modern design, stainless steel nozzle, and adjustable settings that provide the right amount of comfort, convenience, and hygiene.
Why Did We Like It?
One look at this, and we knew it was something we had to try out. The model is extremely versatile and fits most elongated toilets. Plus, the luxurious design helps enhance the appeal of any bathroom it's installed in.
The device comes with multiple washing options such as feminine wash, pulsating wash, and posterior wash. It also has five levels of spray and water pressure adjustments, which serve to increase the versatility of the toilet. 
The air dryer function is impeccable and helps to dry you out thoroughly after the job's done. What's more, it reduces the need for toilet paper, thus helping to conserve trees and do its bit for the environment.
Add to that a self-cleaning, stainless steel nozzle, and certifications that testify to its quality, and you've got a product that's bound to grab eyeballs. Also, it's pretty easy to install and has a durable and long-lasting build. Plus, it's affordable, which is a big bonus for those looking to upgrade to a bidet toilet at an affordable cost.
What Could Have Been Better?
We are of the opinion that the water pressure level could have been better. Even at the highest pressure settings, we didn't feel the spray pack that much of a punch. Other than that, there's really nothing wrong with the device.
Pros
Comes with all the required parts

Fits most elongated toilets

Highly comfortable and convenient

Multiple washing options
Cons
Less-than-impressive water pressure
When it comes to bidet toilets, KOHLER is a brand to reckon with. And the K-5401-0 is a testament to the quality and advanced technology that this brand promises with all its products. Made from premium vitreous china, this all-white piece is perfect for any bathroom of the 21st-century family.
Why Did We Like It?
The compact design, universal height, and sleek aesthetics make this one of the best bidet toilet combos on the market. The one-piece elongated bowl with an integrated cleansing capability further adds to the appeal of this product.
The tankless dual flush supply allows the user to perform a complete or partial flush, depending on the requirements. The flushing mechanism works directly from the water supply lines; hence it can maintain adequate water flow. 
We also like how the thoughtful LED lighting illuminates the bowl and enhances its aesthetic appeal. With the adjustable spray, various water pressure and temperature settings, and an oscillating bidet wand, this is the complete package for all your bathroom needs.
Finally, we must mention the air dryer function and the heated seat with an adjustable temperature control that ensures complete comfort. And all this comes with a touchscreen remote, so you don't have to touch anything by hand. How cool is that!
What Could've Been Better?
We found two points of concern while evaluating this product. The first is the lighting, which doesn't operate well at times. The second is customer service, which leaves a lot to be desired.
Pros
Touchscreen LCD remote for hands-free operation

Comes with dual flush technology

Multi-function bidet wand

Air dryer with heat-adjustable seat
Cons
UV lighting doesn't work that well

Lack of proper customer service
We've already included one product from Woodbridge on this list previously. But once we feasted our eyes on the T-0008, we knew this deserved a place of mention. Sleek, modern, and providing enhanced comfort and cleaning, this is a premium sanitation product that surprisingly comes with an affordable price tag.
Sale
Why Did We Like It?
First thing: is the elegant design, that has the potential to grace any modern bathroom. Second: the universal height that's comfortable for a majority of people. Third: a highly efficient flushing system that also conserves water.
But these aren't the only three things that are landed this device on our list. The dual flushing system allows users to adjust the intensity of the flush; for bulk wastes, you can use the heavy flush, while for urination, the lighter flush is enough. Plus, the self-cleaning nozzle is handy as well as convenient and lowers the amount of maintenance required.
Since it's made from high-quality stainless steel, you can expect the toilet to last a long time. Also, the impeccably contoured design ensures that waste doesn't get trapped in any nooks and crannies, thereby leading to a build-up of grime and dirt.
Finally, we must mention the multiple washing options, five temperature adjustments, and comfortable massage-pulse functions. Combined, all the above facilities make this a toilet that's worth the money.
What Could've Been Better?
The only notable flaw with the T-0008 is the flushing button, which sometimes gets stuck on a particular function. Plus, the button quality is a bit flimsy and doesn't seem very durable. These two apart, the T-0008 is an extremely well-made product and can serve you for a long time.
Pros
LED night-light

Efficient flushing mechanism

Multiple temperature settings

Self-cleaning nozzle
Cons
Flimsy flushing buttons tend to get stuck
If we're talking bidet toilets, Toto is a brand that one has to keep coming back to. This is the third entry from the brand on this list, and with good reason. For those looking for a toilet that's hygienic and stylish at the same time, this is the best option there is. Let's see what it has to offer.
Why Did We Like It?
Toto has always been known for its innovative and enticing products, and this one is no exception. Proof of that lies in its Ewater+ function, which transforms tap water into electrolyzed water with enhanced cleaning capabilities. This makes it better at cleaning than toilets that use regular water.
The SanaGloss ceramic glaze helps to enhance the bowl's cleaning capabilities. This makes it hard for waste materials as well as contaminants to stick to the surface. Plus, it also prevents the growth of bacteria and similar harmful microorganisms. 
Next, the Premise technology cleans the bowl before you sit, and once you're done, the Aftermist function comes into play and sanitizes the bowl again. This means you're sure to get a fully hygienic toilet experience each time you use it.
On top of all this, the 550H includes dual flush technology, triple washing modes, and an adjustable wand. Plus, the device is temperature adjustable, hence you'll have no trouble using it in any season.
What Could've Been Better?
Since this is a rather advanced model, installation is a bit tricky. Which means you'll need professional help for getting the job done. Plus, as with most Toto products, this one is on the costlier side of the price spectrum.
Pros
Heat-adjustable seat

Air-purification system

Automatic lid function

Efficient flushing mechanism
Cons
Requires professional help for installation

Pricey product
For many, a toilet need not be fancy, but rather functional; if you count yourself among that crowd then the IB385 from Bio Bidet is just the thing. Without any of the additional bells and whistles, this is an affordable option that packs the bare necessities and gets the job done without any hassle.
Why Did We Like It?
Aesthetically speaking, this is a pretty great model. The low profile, seamless design, and modern cuts lend it a clean look. The compact reservoir is integrated at the back of the toilet seat, giving it a tankless look and feel.
The automatic flushing system sends a powerful jet of water into the bowl, which sweeps out all waste materials effortlessly. Plus, the dual cleansing wand provides the perfect cleaning experience for both him and her.
What's more, the unit is temperature adjustable and provides you with precisely the right amount of comfort that you desire. Plus, the dryer is highly efficient and helps to dry you out in a jiffy.
And the icing on the cake comes in the form of a wireless touchscreen remote that makes this device a delight to use. All this comes at an affordable price, so you won't have to break the bank and build the bathroom.
What Could've Been Better?
We know this isn't a fancy toilet, but we really missed the Premist function that comes with other brands. But we guess at such an affordable price you can't expect to have all the frills and thrills.
Pros
Advanced remote control function

Deodorizer function

Dual-operation nozzle

Power saving mode
Cons
Doesn't have Premist function
For the final item on the list, we have for you the BB600, also from Bio Bidet, and this is a bidet toilet seat that fits with most modern toilets. Offering posterior as well as feminine wash functions, it's also kid-friendly and extremely hygienic.
Sale
Why Did We Like It?
What's not to like? The dual nozzle is ideal for both men and women, plus the device is also incredibly kid-friendly. Plus, it's high on hygiene, which makes it a perfect installation for any family home.
We also like how the toilet is extremely streamlined, together with being heat adjustable. Add to that the pulsating massage technology with bubble infusion, and you've got an advanced toilet that's convenient and user-friendly.
Another fact that is impressive about the product is the energy-saving mode, which reduces power consumption and saves on the electricity bill. The efficient flushing system also helps to conserve water and save toilet paper.
Finally, we cannot leave without mentioning the two years warranty that this unit provides. This means that you can rest assured about its quality. Should something still go wrong, you can always contact the manufacturer and get things sorted out.
What Could've Been Better?
The drying function, which we feel should have been more powerful. Even after spending considerable time, we still couldn't get completely dried and had to resort to toilet paper. This is not something that one would expect in a unit that has so many eco-friendly features.
Pros
Heat adjustable seat

Smart side panel with controls

Suitable for the entire family

Streamlined and elegant design
Cons
Drying function is not adequate
Bidet Toilet Combo Buyers' Guide
That brings us to the end of our list of the eight best bidet toilets right now. But don't think that we're done, for selecting the best bidet toilet is more complicated than it appears at first sight.
Since a bidet toilet is two devices in one (a toilet and a bidet) you'll have to be extra careful to ensure that you don't end up with a low-quality unit. A flimsy toilet can lead to much frustration and unwanted hassles in the long as well as short runs.
To make sure you don't have to face any such problem, we have compiled this easy-to-digest buyers' guide. Here, we discuss the various factors that you need to pay attention to while choosing the best bidet toilet for your bathroom.
Let's take a closer look.
Available Space
First, take stock of the amount of space in your bathroom, because you certainly don't want to end up with a toilet that takes up an excessive amount of space. Also, the available space determines the shape of the bowl you need to opt for.
Currently, bidet toilets come in two shapes: elongated and round. As can be easily understood, the elongated shape is meant for larger bathrooms that have more room. For smaller spaces, the round bowl is ideal.
Toilet Material
Next, you need to understand the material that the toilet is made of. Most toilets today are constructed from either ceramic or porcelain, though there are models that utilize stainless steel.
Also important is the glazing that's applied on the bowl surface. A properly glazed surface ensures that waste material doesn't stick on it.. For example, all Toto models are coated with CeFiONtect technology.
Comfort Features
The main reason that anyone opts for a bidet toilet is that it usually provides a high level of comfort. That's why, when going for one, make sure it has a variable temperature-controlled seating for use during winter months.
Also, a self-cleaning bidet is worth shelling out a bit extra. These take care of the maintenance and offer hands-free hygiene. Before buying, test the bidet and understand the amount of water pressure that the product delivers.
Controller Type
Currently, bidet toilets come with a separate control panel for all essential settings. From this panel, the user (that's you) can make all the necessary adjustments. More advanced toilets may also feature a wireless remote control that further eases the controlling task.
Flushing System
Finally, you need to pay special attention to the toilet's flushing mechanism that you're going for. Bidet toilets usually come with a dual flushing mechanism, which allows you to control the amount of water released based on whether the waste is solid or liquid.
Make sure that the flush delivers an adequate amount of water, and strikes the right balance between hygiene maintenance and water conservation. We suggest you go for a unit with an automatic flush that offers hands-free operation.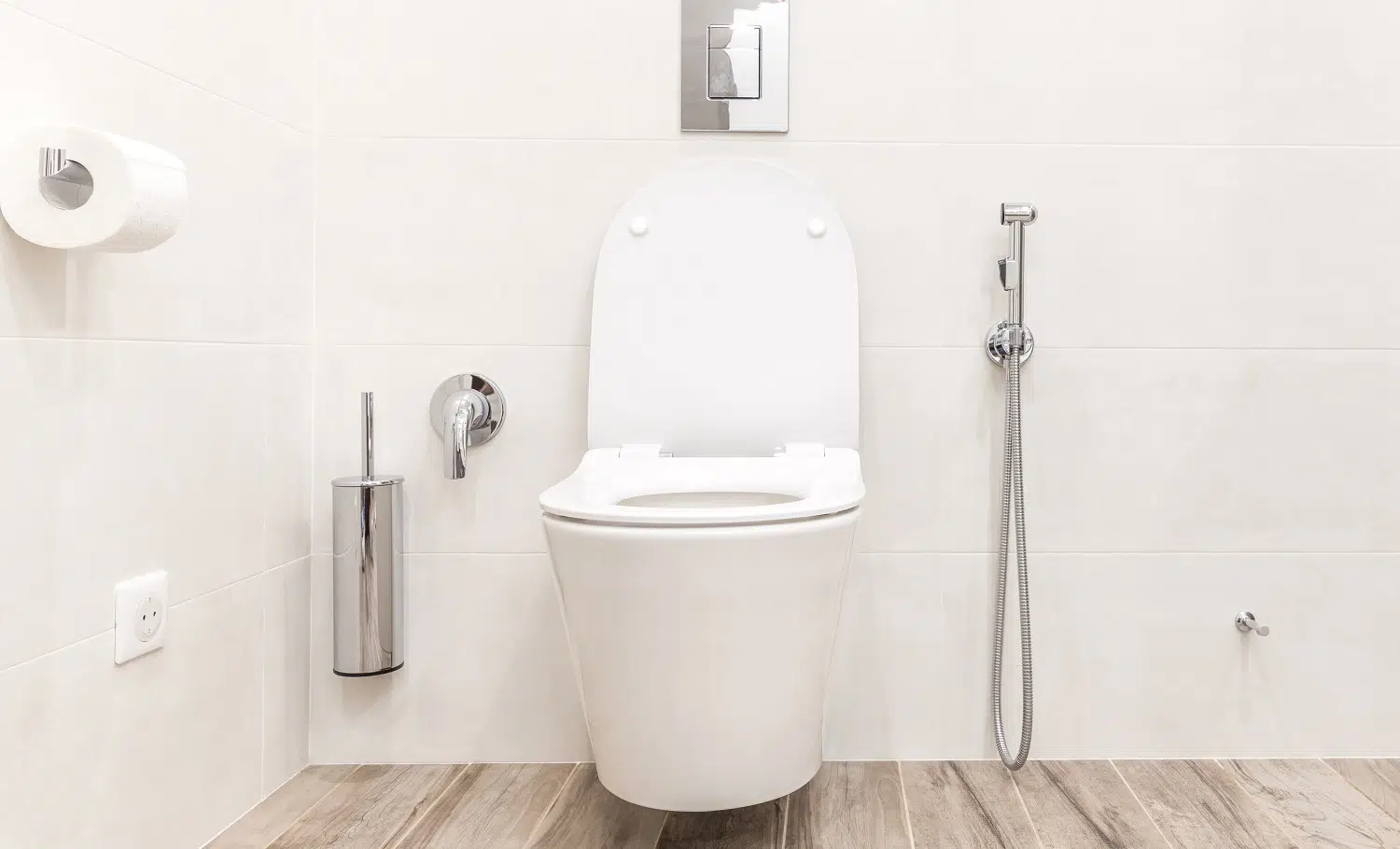 Verdict
By now, you're an expert at all things to do with the best bidet toilet combos and are ready to go out and select the one for your bathroom. Before we leave, we'd like to share our favorites from the list after spending so much time with these toilets, or better said, on these toilets.
If you're ready to shell out top dollar for a premium experience, then nothing comes close to the Toto Neorest 700H. Its dual flush mechanism and other nifty features help to enhance your every trip.
Occupying a second place of pride is the G400, also from Toto. This unit combines advanced features and quality materials. And for a more affordable experience, we recommend the Woodbridge BDI-01.
And with that done, we'll take you to leave. Till next time!
Related Articles
13 Best Soft Close Toilet Seats
9 Best American Standard Toilet Right Now
13 Best Septic Tank Treatments
7 Best [Macerating] Upflush Toilets 
15 Toilet Brands for Your Future Home
7 Best Dual Flush Toilet [Reviewed & Buyer's Guide]
Toto Neorest NX1, 550H & 700H [Reviewed & Buyer's Guide]
Kohler Santa Rosa Toilet Review [All You Need to Know]
Convenient Height Toilet Review [All You Need to Know]
11 Best Toilet Flapper [Buyer's Guide]
5 Best Gerber Toilets Reviewed [All You Need to Know]
11 Best Toilet Clog Remover [Reviewed & Buyer's Guide]
11 Best Automatic Soap Dispenser 
Toto Neorest NX1, 550H & 700H [Reviewed & Buyer's Guide]
Kohler Santa Rosa Toilet Review [All You Need to Know]
Convenient Height Toilet Review [All You Need to Know]
11 Best Toilet Flapper [Buyer's Guide]
5 Best Gerber Toilets Reviewed [All You Need to Know]
11 Best Toilet Clog Remover [Reviewed & Buyer's Guide]
11 Best Automatic Soap Dispenser