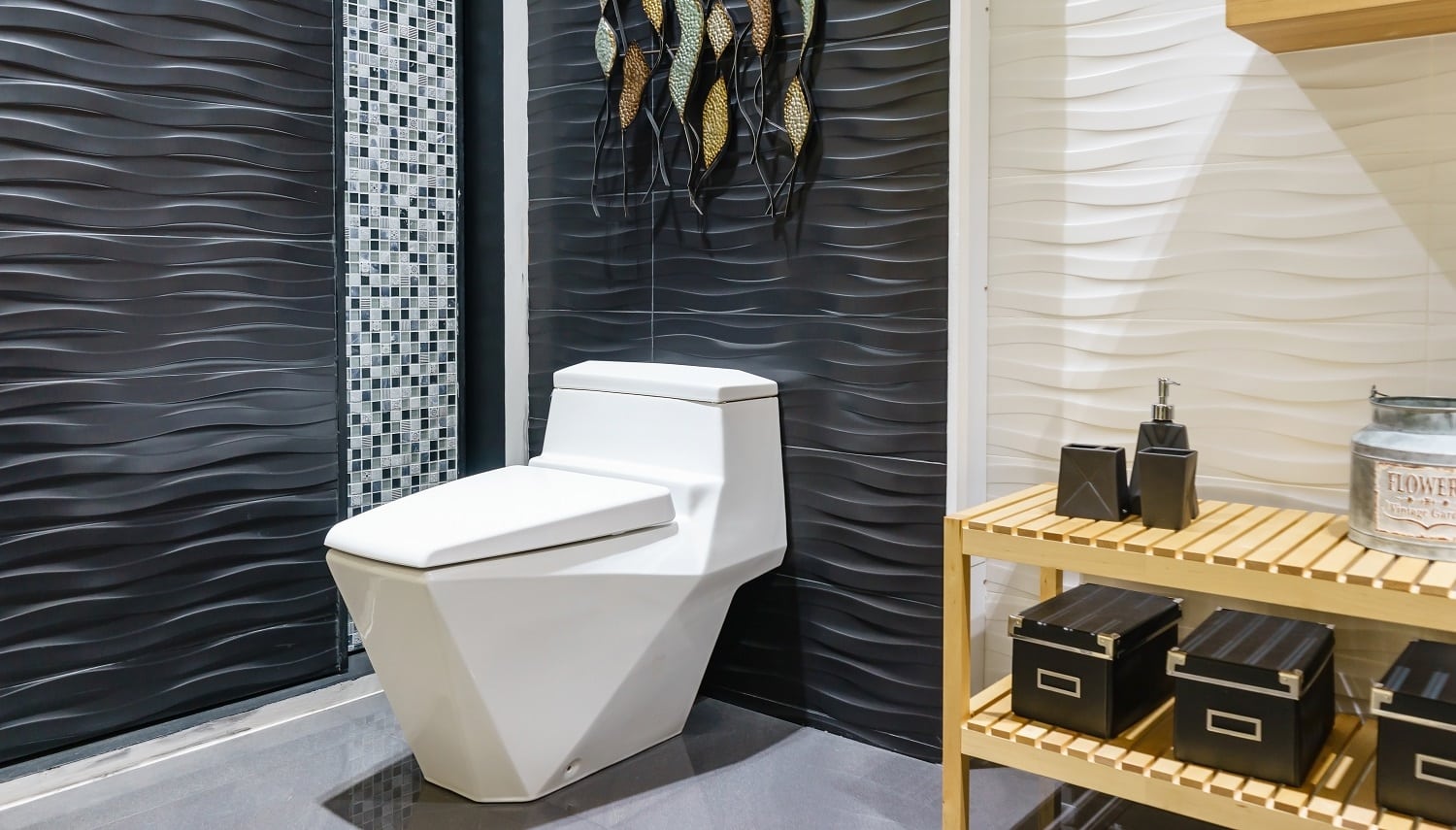 Did you know that historically, toilets were the sole reason behind the invention of bathrooms?
As impressive as it is, a toilet offers us great comfort to handle our business in solitude, making it a fundamental part of our lives. And that's why when it comes to buying one for your ideal home, it's best not to compromise quality for the price.
However, the main barrier restricting us from buying a reliable toilet is the lack of sufficient buyer info. Most of us wonder – what brand should I go for? How do I know if it'll cater to my needs precisely?
We know how it feels to make an expensive purchase that you'd regret very soon. That's why, we have handpicked a wide range of premium-quality toilet brands with the highest user ratings. Besides, our comprehensive buyer's guide will also help you make a better decision.
Now, without any further ado, let's dive into the deets!
Best Toilet Brands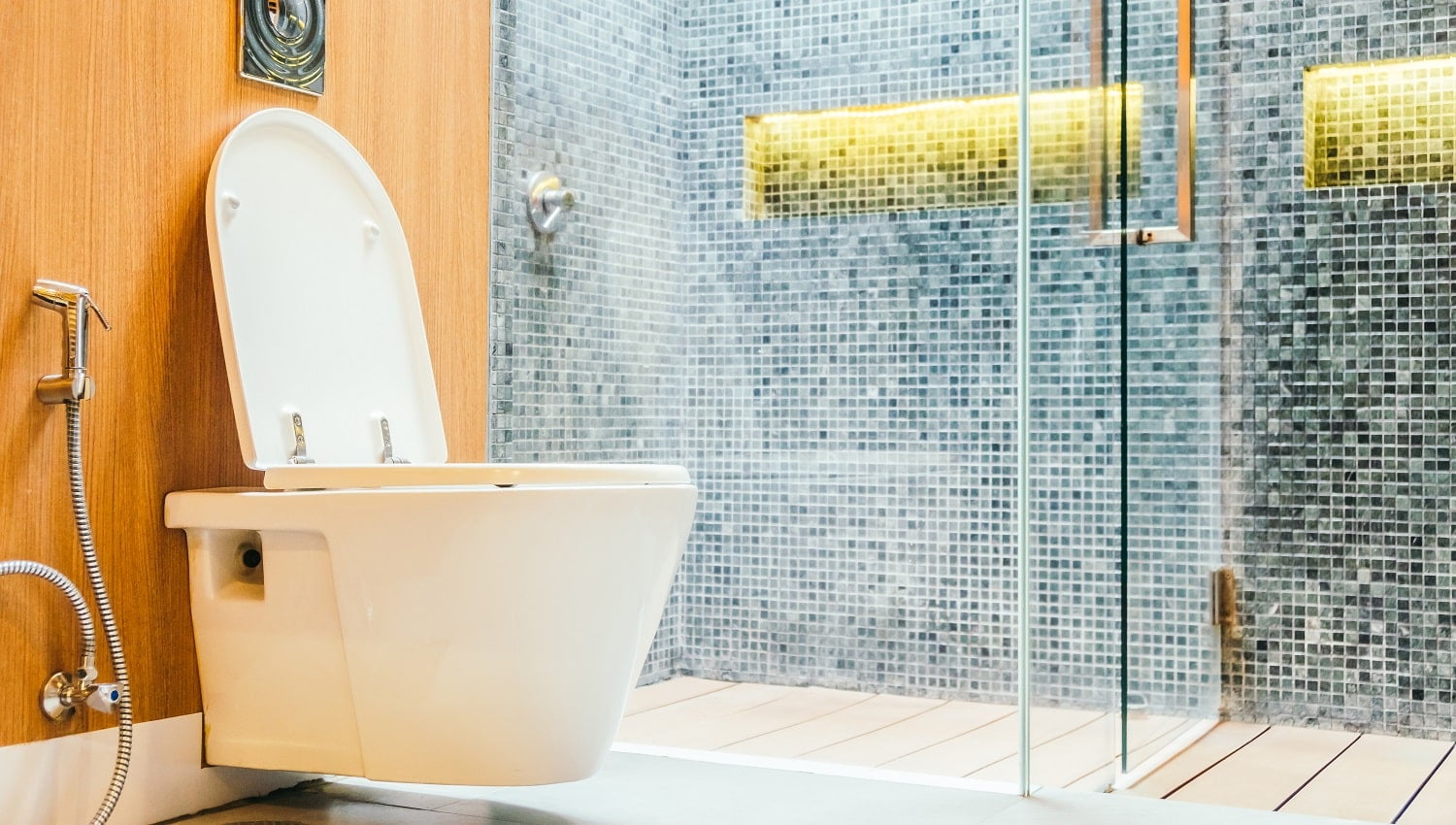 Kohler
Beginning our list with inarguably one of the best-selling brands in the toilet market, Kohler boasts the catbird's seat when it comes to innovations ahead of its time. The brand has a rich history of manufacturing groundbreaking innovations since 1873, which is why most customers trust it blindly.
Whether it's kitchenware or sanitary ware products, the smart engineering of Kohler is second to none. To be precise, this brand has flooded the market with class-leading sinks and plumbing fixtures. However, the reason why it makes an excellent toilet brand is its undying focus on developing smart bath products that offer a peaceful and relaxing user experience.
Noteworthy to mention, the brand has always strictly adhered to sustainability standards and used environment-friendly materials to manufacture energy-efficient products. Other than that, its active participation in charity events also raises its value as a socially responsible brand.
Listed below are two of the best products to consider if you're planning to give Kohler a try.
Top Products & Standout Features
American Standard
Not everyone can afford to spend a fortune on upgrading their toilet – if you can relate to that, American Standard should be your go-to option. It'll be quite a tough job to find a rival brand that delivers as innovatively as this brand under such an affordable budget.
This North American brand mainly deals with manufacturing fixtures, sinks, whirlpool tubs, sinks, and toilet products. It is one of the most preferred names that customers rely upon for their day-to-day toilet needs.
American Standard boasts a history of offering trailblazing innovations for more than 140 years, and that's what puts it in six out of every ten American Households. Ranging from plumbing solutions to primary sanitary/toilet ware, this brand has never compromised on quality.
Let's take a look at two of its highest-rated products that can make an appropriate addition to your toilet without punching a hole in your pocket.
Top Products & Standout Features
TOTO
If you understand toilet products a little better than the average Joe, you're likely to be a fan of Japanese engineering and excellence. With an unmatched legacy that goes back to the early 1900s, TOTO has always stayed one step ahead of its competition in innovations. Whether it's one-piece or two-piece designs, this brand has shaken the market with toilets that offer unmatched comfort.
Here's a fun fact – did you know that TOTO is the largest toilet manufacturer across the globe? With production bases spread over nine countries, TOTO is rapidly becoming a common household name worldwide. Although it's priced towards the higher end, you just can't put a tag on the quality and relaxation it offers!
Moving on, the brand has also raised the bar higher for convenience with an array of futuristic models, including the Neorest and Washlet product range. These innovative toilet products come with remote control functionality and automatic water flow for easy cleaning.
Nevertheless, let's check out some more products manufactured by TOTO that offer the most bang for your buck.
Top Products & Standout Features
Saniflo
As we're discussing brands that have reshaped the toilet industry with their advanced next-gen technology, our list would be incomplete without mentioning this famous American brand. Saniflo is one of the first few names that pop up whenever we speak of brands that have significantly contributed to the evolution of the plumbing industry.
Do you know why? Back in 1957, Saniflo introduced a trailblazing SFA technology that was much ahead of its time. Since then, it has been consistently bringing a wide array of innovations, suitable for commercial and personal usage. When it comes to above-floor plumbing solutions, it's one of the few names that professionals can trust blindly.
One of the biggest reasons why Saniflo toilets sell like hotcakes is the trending Up-Flush technology, which saves you a lot of extra bucks by increasing flexibility during installment. Nevertheless, the brand's build quality has always been its USP, which speaks volumes about how long-lasting it is, generally.
Now, without any further ado, let's check out some of this brand's best products.
Top Products & Standout Features
Woodbridge
Despite being a relatively new entrant in the toilet industry, Woodbridge is a brand that has consistently surprised the market with a diverse range of high-performance innovations. Although it was established in 2005, Woodbridge has shown impressive growth and established a reputation through its best-selling kitchen and toilet products.
One of the reasons why this brand is the go-to option for millennials is the optimal efficiency it offers for the price. To be precise, the toilet products it manufactures compete strongly against significant players like Kohler and TOTO, based on next-gen features.
As this brand specializes in developing high-end products, you get luxurious designs that rank very high in durability. To be precise, most of its designs are either rounded or square, catering to the customers with great options to choose from.
Although, this emerging Californian brand offers much more than just extraordinary designs, as you also get features such as dual-flush technology, elongated bowls, and whatnot. Let's check out two of its products and learn a little more!
Top Products & Standout Features
Swiss Madison
Although it's not one of the common names in the market, Swiss Madison is still an excellent toilet brand that offers high-quality products under an affordable price range. Especially if you appreciate subtlety and minimalism when it comes to bathroom decor, this brand has some of the best design options in-store.
Most of us Americans came to learn about this brand since the best-selling St. Tropez product range began to trend, and it has always surpassed our expectations with its unique design ever since. Swiss Madison is, without any doubt, one of the most appropriate brands to look out for, in case you're looking for pocket-friendly one-piece toilets to upgrade your bathroom.
One of the significant reasons why it makes an ideal choice for busy millennials is the low maintenance the products ask for in the long run. This brand always ensures to manufacture of easy-to-clean designs, which raises the standards very high for user convenience.
On that note, let's take an in-depth look at two of its top-rated products and find out whether the brand indeed offers an excellent bang for your buck!
Top Products & Standout Features
Niagara
Niagara is yet another emerging American brand, establishing a name for itself through a versatile range of bathroom products. Although its foundation was laid in 2009, this brand has eventually become one of the big names you'd find in almost every American household.
This brand rose to fame through its flagship Stealth toilet, which had changed the game with its advanced technological features. To be precise, the toilet product utilized air and water for efficient functionality. This way, it could perform the strongest of flushes with very little water.
The advanced engineering of this brand enables the users to save around 80% of water, compared to most other alternatives in the market. Long story short, it's an absolute delight for those who always look forward to products that cut down costs in the long run.
That being said, let's check out some of its best-selling models to determine whether it lives up to the hype or not!
Top Products & Standout Features
WinZo
Right off the bat, WinZo is one of the topmost brands in the market that have created an image by offering the best values. The best thing about this brand is how simple it prefers to keep everything, whether design or usability. However, do not mistake its simplicity for its performance, as it gives intense competition to numerous big names like American Standard and Swiss Madison.
Speaking of innovating technology that stands the test of time, this brand has aced this criterion with a host of modern features. Its flagship models have EPA WaterSense certification, which helps in conserving water while offering excellent performance.
Moreover, WinZo was one of the first few brands to popularise 360-degree three-cyclone technology among toilet products. The inclusion of such convenient features makes this brand an appropriate choice for bathroom renovation, regardless of the size and theme.
On that note, let's check out two of its top-rated products!
Top Products & Standout Features
Delta Faucet Company
Delta Faucet Company is another leading brand in the global market, which has consistently introduced innovative products to address customer needs precisely. Not many of us can afford premium-class toilet products that cost an arm and a leg, and that's where Delta comes in with its cost-effective solutions. However, the quality and technology that it offers for the price make it a no-brainer.
If you've shopped for bathroom appliances before, you've probably come across trending features like MagneTite, H2OKinetic, and Touch2O. Don't be surprised, but all of these technologies have been developed and manufactured by the Delta Faucet Company.
Not only that, but the brand has also raised the bar higher for the bathing experience with its best-in-class showers, which can be available in different variants such as the Two-In-One and In2ition shower ranges.
Now, let's check out some of its top products!
Top Products & Standout Features
STERLING
We're already very familiar with the legacy of Kohler, one of the most trusted names in the worldwide market. That said, STERLING is a company run by Kohler, which speaks volumes about the quality you should expect. Considering that both these companies share the same umbrella, Sterling products generally possess a few significant similarities with its mother brand.
However, the major difference relies on design and appearance. For those who aren't satisfied with Kohler's versatile designs, the simplicity and elegance offered by this brand will blow your minds. It comes with multiple color variants and design structures like elongated, rounded, etc., which are guaranteed to amplify your bathroom's visual appeal.
Let's take a sneak peek at some of its best-rated products, shall we?
Top Products & Standout Features
Fresca Bath
Fresca Bath is one of those few names that customers rely on whenever it comes to buying premium-quality toilet products under a fair budget. One of the best things about this brand is how it stays updated with the toilet market trends. If you need contemporary design toilets that are technologically advanced, it's an appropriate choice to consider.
This brand has manufactured some of the best-value products in the market, including the Antila and Apus toilet range. Fresca Bath always focuses on providing a relaxing user experience with every usage, which explains its toilet products' universal height and soft close seating.
Not to forget, Fresca Bath doesn't compromise with quality- all of its products are UPC certified as an assurance of quality.
That said, let's take a look at some of its best-selling products!
Top Products & Standout Features
Gerber
Since 1932, Gerber boasts a successful history of manufacturing premium-quality plumbing fixtures under a meager budget. The brand has always researched customer needs like no one else, so its products are loaded with highly user-convenient features. Furthermore, it's admirable how efficiently Gerber has historically merged the gap between luxury and affordability with its competitive pricing.
Gerber always stays one step ahead of the competition with the diverse range of options in its product catalog when it comes to styling. To be precise, this brand deals with almost any design, ranging from wall-mount to one-piece variants. Also, every single product is designed quite ergonomically to offer the best experience possible.
However, the main reason why this brand is recognized so widely is its excellent flush technologies. Gerber has introduced some of the most efficient flush settings, including the dual-fed siphon jets that maximize its efficiency by increasing the overall speed. It was also one of the first few brands to popularise the usage of 3-inch flush valves.
Now, without any further ado, let's check out some of its top-rated toilet products!
Top Products & Standout Features
EAGO
If you're naturally inclined towards designs that stand out from the rest, EAGO is a toilet brand that'll complement your taste in household products. The USP of this brand is, without a doubt, its utterly artistic approach to designing toilet products. Each product comes with a unique design, coated with a ceramic finish to enhance its look.
However, be assured that EAGO is more than just looks- its commitment to remaining eco-friendly and efficient has attracted thousands of loyal customers across the globe. Every single toilet product is equipped with a next-gen dual flush technology for proper water conservation. Other than that, the usage of eco-friendly products while designing its products also gives it a considerable advantage.
Last but not least, the brand has made sure to employ high-performance WaterSense technology in every product to maximize efficiency. Now let's take a look at some of its top products!
Top Products & Standout Features
Zurn
The penultimate recommendation is Zurn, an emerging Wisconsin-based brand giving rigorous competition to the big sharks with its best-in-class innovations. It has been in high demand currently, and the credit go to its exceptionally modern looks and efficient features. Under such a low budget, not many brands offer the quality you get from here.
Speaking of which, this brand has topped the list as one of the most eco-friendly toilet brands in the market, mainly through the low water consumption that it actively promotes. To be precise, the brand assures a 31% less water consumption than the average counterparts in the market that come equipped with a 1.6 GPF setting. In case you're interested, check out their flagship model, EcoVantage!
Speaking of designs, Zurn offers a very diverse range of products that are guaranteed to have your guests talking. To be precise, it's available in steel wall-hung variants, floor-mounted, and even elongated variants for higher versatility.
Now, let's check out two of its highest-rated products in the market!
Top Products & Standout Features
Duravit
Finally, as we've reached the end of our list, let's look at one of the most budget-friendly bargain hunters' options. That said, Duravit has gathered our attention with the excellent values it has provided over the years, under such competitive prices. This brand has something for everyone in its versatile product catalog, ranging from pocket-friendly compact toilet solutions to high-performance, luxurious alternatives.
When it comes to appearance, Duravit sets itself apart from the competition with its iconic and unique designs. The "WonderGliss" coating also amplifies the products' visual appeal, giving it a premium look. Besides, the brand had created waves in the market with its patented "washout technology, " enabling the wall-mount toilets to be operated through two different flushing options.
Now, without beating around the bush, let's check out its best products!
Top Products & Standout Features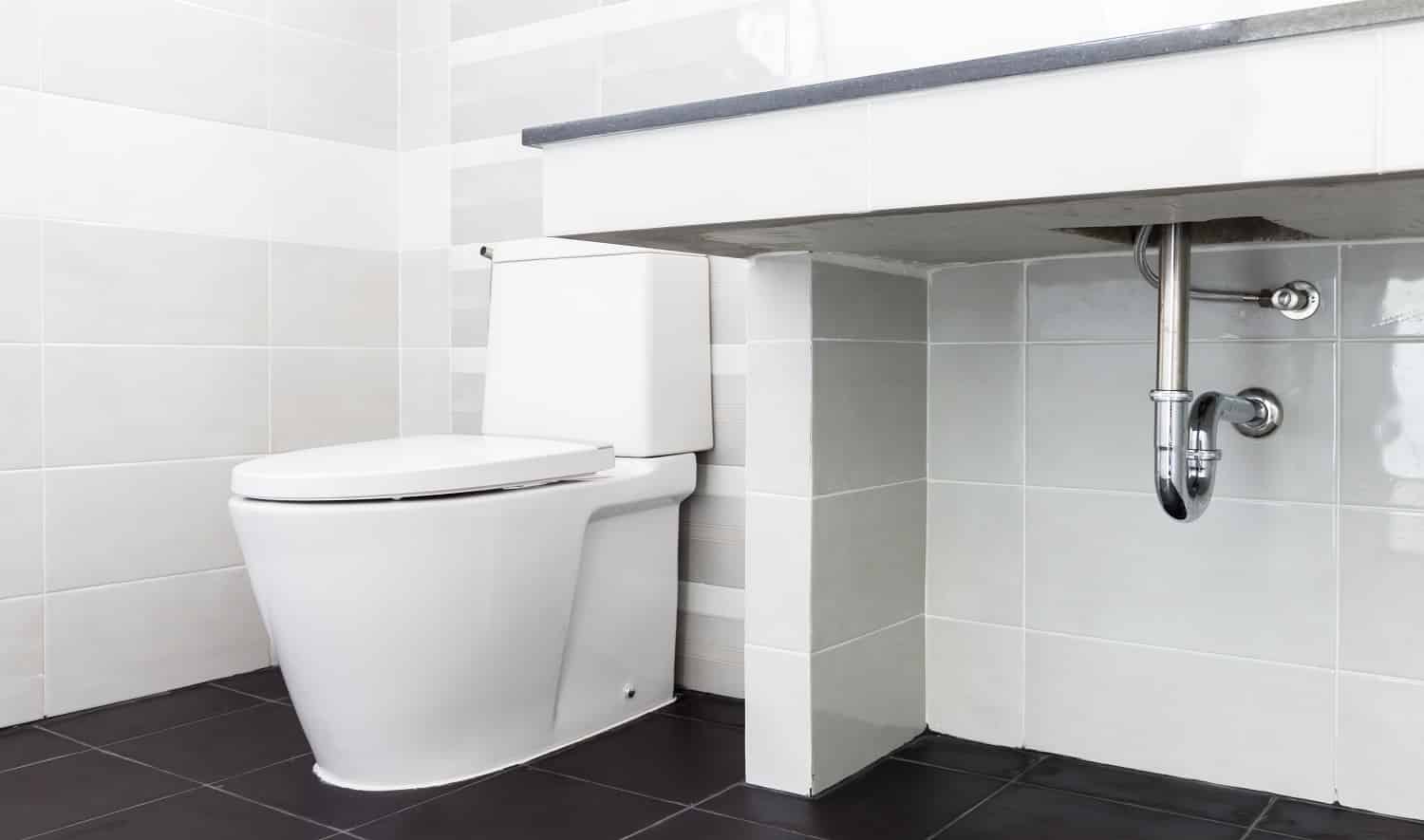 Buying A Toilet Buyer's Guide 
Now that you're familiar with the best brands in the market, let's take it a step forward and learn a little more. Our following section will be walking you through the key factors to consider while choosing the right toilet brands. Keeping these points may help you avail of the best bang for your buck.
Now, let's take a look!
Toilet Type
The most important part of selecting a toilet is determining the type you'd want, which again depends on your budget and preference. Those with a lower budget always opt for a 2-piece toilet, considering it is the least expensive catalog.
For those who want to add a modern and contemporary addition to your bathroom decor, one-piece toilets seem to be a more appropriate fit. It has been the most popular style among millennials in recent years. Nevertheless, if you can pay a little more extra for style and quality, choose in-wall toilets and high-tank toilets for the best results.
Flushing Type
Toilets were infamous for excessive water consumption, but significantly improved over time through excellent technological upgrades. That said, various brands have integrated the dual flushing technology that enables you to use just as much water required to drain down the excreted waste.
To be precise, this feature allows the flush to operate in two different modes, such as 0.8 GPF and 1.6 GPF, depending on the hour's need. Other than that, if you can afford to pay a little more for enhanced flushing, it's best to opt for pressure-assisted mechanisms. These systems create higher power and pressure, both of which combine to offer excellent performance.
Seat Height
Before buying a toilet, it's essential to customize the seat height as per your convenience. Although the universal size is more or less 17 inches, you can also personalize the product and opt for greater heights.
That said, various users also tend to choose 19-inch models, popularly known as the "comfort height." It's a very appropriate choice for tall or broad people who find it challenging to use the average 17-inch toilets.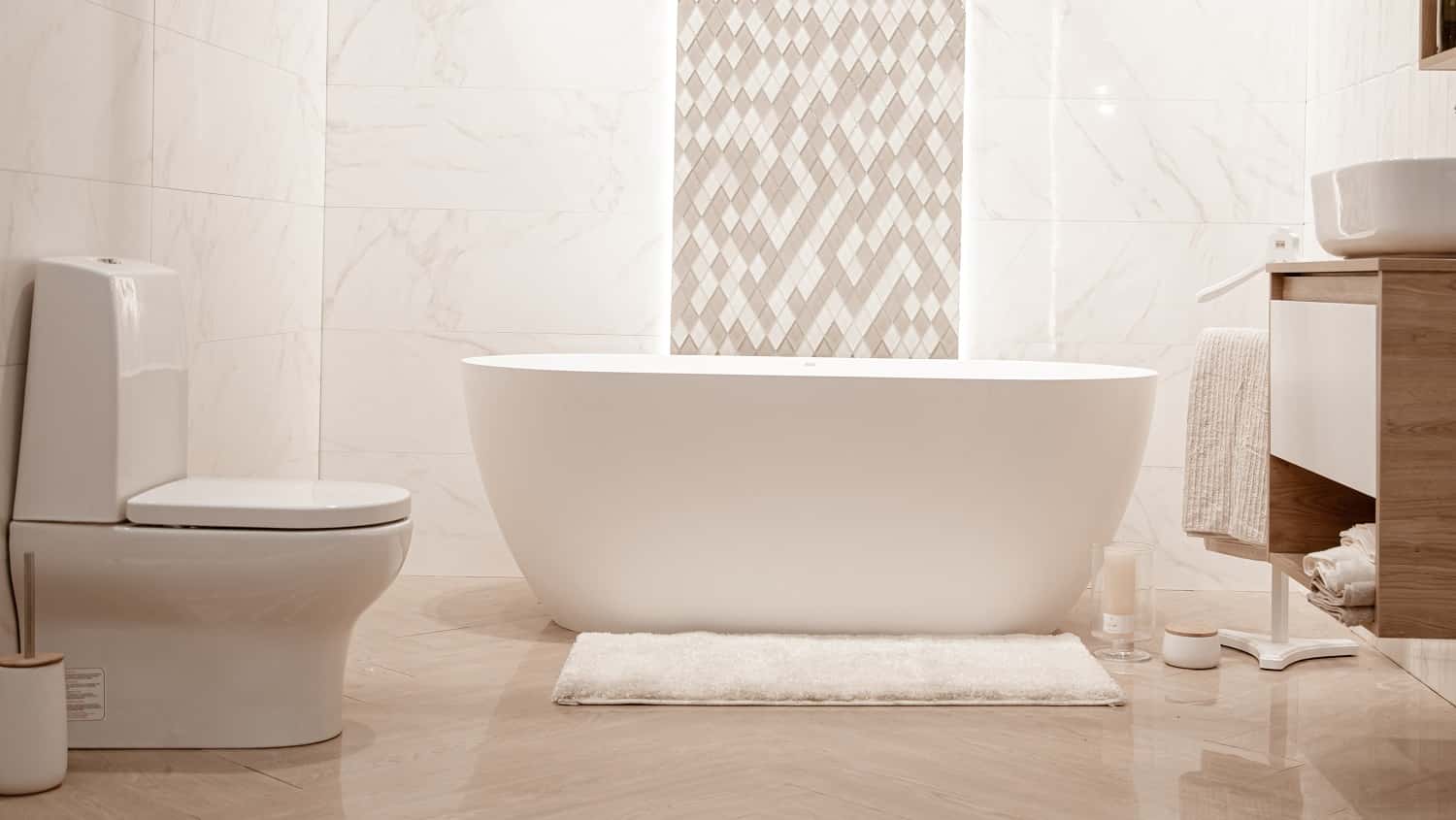 Final Words
We hope that you've enjoyed going through our list of the 15 best toilet brands to consider while upgrading your future home. Products from these brands help you spend quality private time, so we'd recommend choosing the one that best fits your requirements.
Moreover, we recommend going for more energy-efficient alternatives, as it's time we collaborate to protect our environment. That said, have you found your pick yet? Don't hesitate to let us know in the comments below!
We'll see you soon with more informational guides. Till then, stay tuned!
Related Articles
9 Best American Standard Toilets Right Now
8 Best Bidet Toilet Combos Right Now
13 Best Soft Close Toilet Seats
7 Best [Macerating] Upflush Toilets
13 Best Septic Tank Treatments