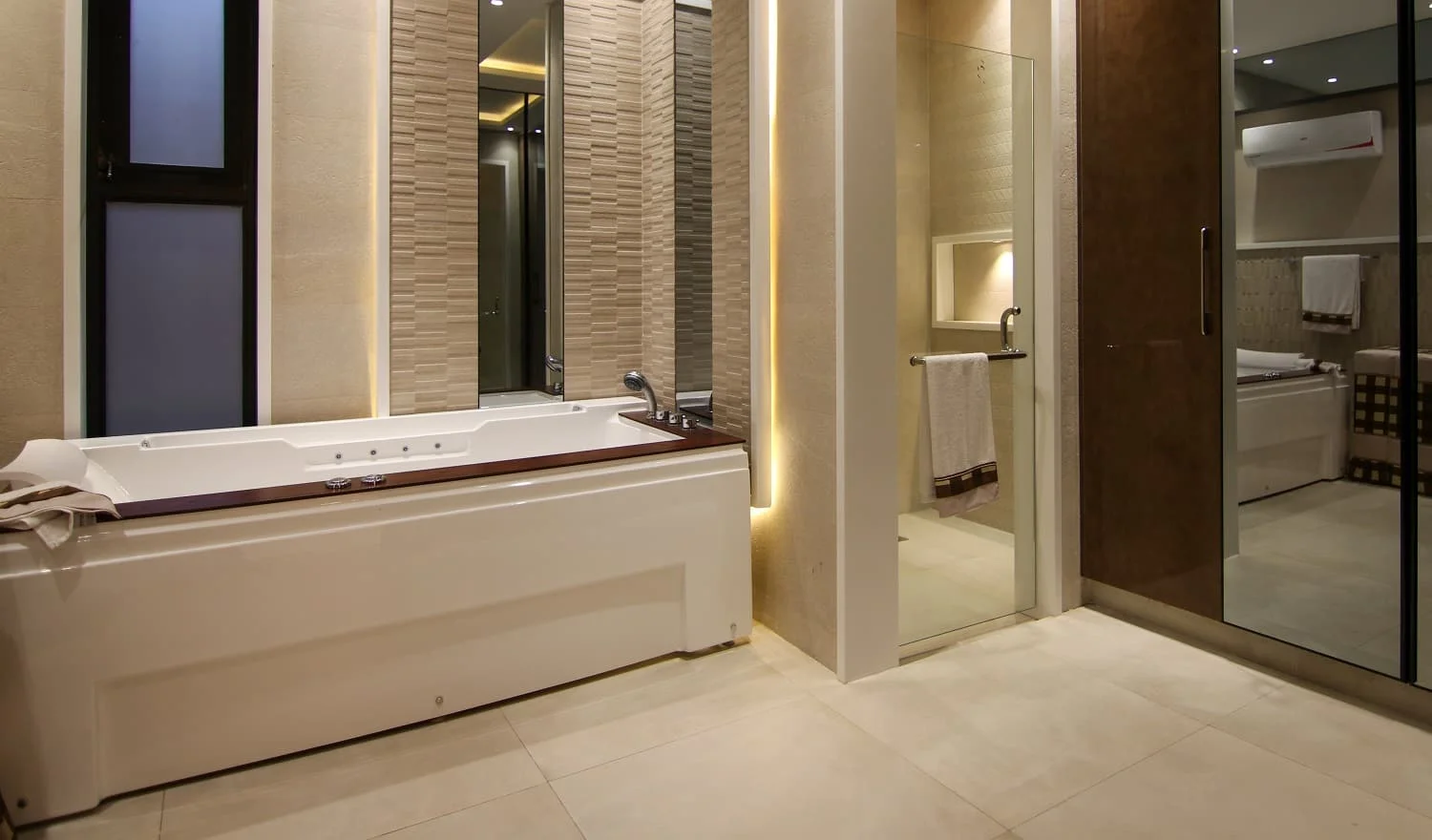 Everyone loves a beautiful and elegant bathtub to unwind in after a long day, don't they?
And an alcove bathtub is designed to deliver that sought-after luxurious bathing experience. These tubs are ideal if you want to add a classic style to your bathroom that will remain fashionable for a long time. 
Plus, they are a great option if you don't have ample space in your bathroom. Besides, these are suitable for people with disability or limited mobility to have a comfortable bathing experience. 
Whatever be your purpose, an alcove bathtub is a valuable addition to your gorgeous bathroom. But they come in various sizes, shapes, and colors, which makes the selection even more difficult. 
So, keeping in mind the various needs of our readers, we bring to you the 10 best alcove bathtubs available on the market. Without further ado, let's dig in!    
Top Alcove Bathtubs
IMAGE
PRODUCT
DETAILS

Our Top Pick

Our Top Pick

Kingston Brass Aqua Eden Alcove Bathtub

58.2-gallon tub capacity
Acrylic construction with fiberglass
95 pounds weight

VIEW LATEST PRICE →

American Standard Cambridge Right Hand Soaking Bathtub

14-inch depth
StanSure slip-resistant textured floor surface 
Formed steel center layer

VIEW LATEST PRICE →

American Standard Cambridge Left Hand Soaking Bathtub

Americast construction
ADA-compliant
Glossy porcelain finish

VIEW LATEST PRICE →

Empava Alcove Whirlpool Bathtub

11 hydromassage jets
Acrylic construction reinforced with fiberglass
14-inch soaking depth

VIEW LATEST PRICE →

Fine Fixtures Alcove Bathtub

Measures 48 inches x 32 inches
Sloped lumbar support
Prefixed tile

VIEW LATEST PRICE →

Kingston Brass VTAP543022L Aqua Eden

55.6-gallon tub capacity
14-inch water depth
Acrylic construction

VIEW LATEST PRICE →

KOHLER K-1118-RA-0 Expanse

Molded lumbar arch
Curved basin and integral apron
Textured bottom surface

VIEW LATEST PRICE →

KOHLER K-837-0 Bellwether

Enameled cast iron construction
14-inch deep tub
Wide ledges

VIEW LATEST PRICE →

PROFLO

75-gallon holding capacity
5 years warranty
Acrylic material construction

VIEW LATEST PRICE →

Kaldewei Cayono Alcove Bathtub

100% green material
30-years limited warranty
Scratch, chemical, UV, and burn resistant

VIEW LATEST PRICE →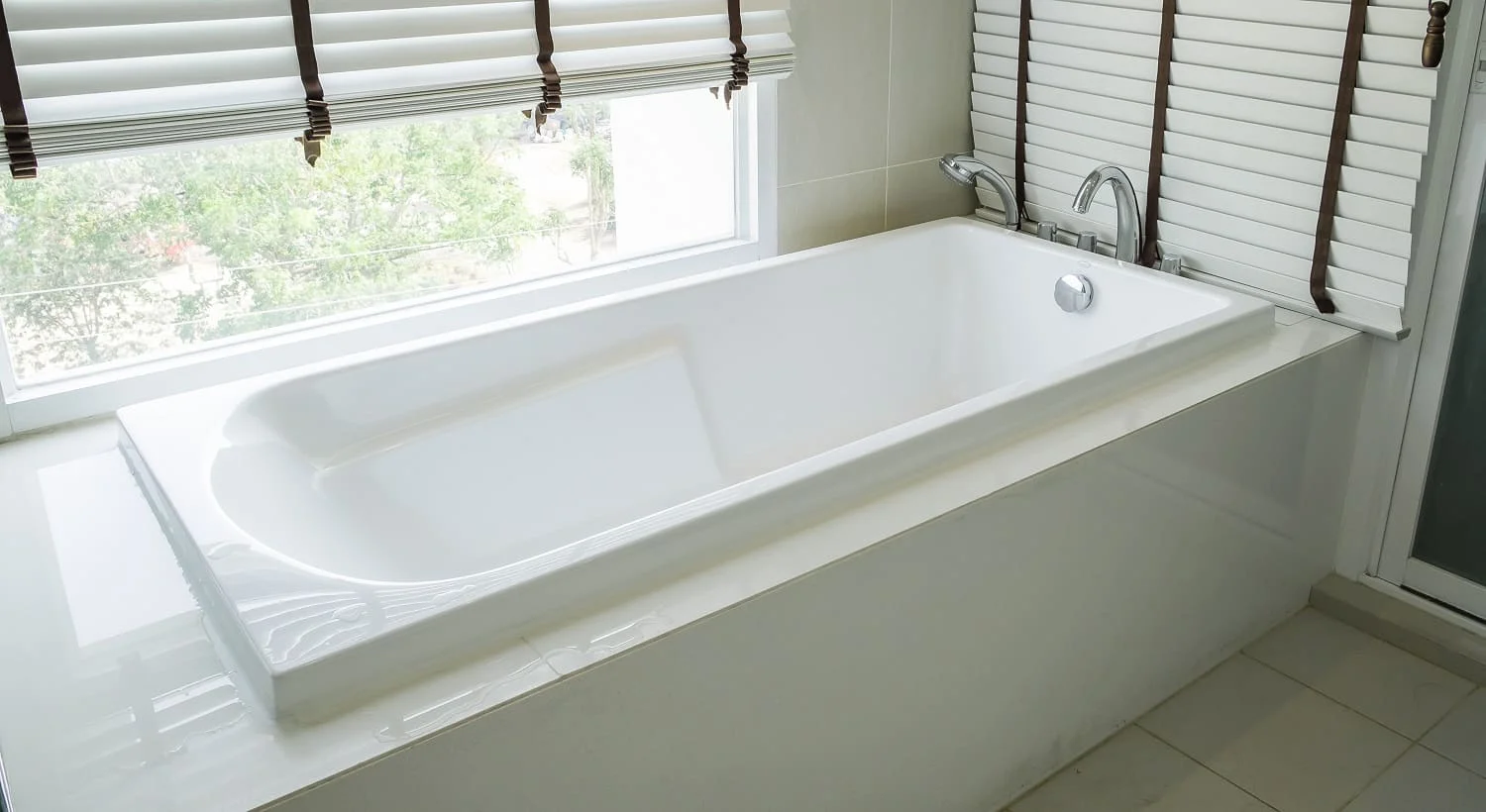 Sale
One of the top products on our list is an acrylic alcove bathtub by Kingston Brass that guarantees to please both your body and eyes. Kingston Brass is best known for its Aqua Eden Collection, including this unit. And buyers can choose from a variety of aesthetically pleasing and high-capacity bathtubs in this collection. 
Why Did We Like It? 
This perfectly-sized tub is suitable for everything, from a relaxing bath after a tiresome day at the office or spending an intimate evening with your better half. And the best part is that it's available in various sizes, styles, and materials. 
Not only does the acrylic construction with fiberglass and resin reinforcement deliver a classy look but they also add to its durability. Plus, the acrylic material keeps your water warm for longer and doesn't stain easily. 
Apart from that, it's not much of a challenge to install this bathtub. You won't have to make any changes in your space to fit it there. Just take the measurements of the space and get a suitable one. 
In terms of capacity, this versatile tub holds up to 58.2 gallons of water, so you can immerse yourself into the water completely, making the bathing experience more relaxing. Also, you can choose the right-side or left-side drain for added convenience. 
What Could've Been Better? 
The Kingston brass bathtub doesn't come with a drain kit included, and you need to purchase it separately. It's not much of an issue unless the kit is out of stock, in which case you need to wait before using the bathtub till you have access to the drain. 
Pros
Sturdy construction

Large capacity

Right or left-side drain available

Stain-resistant

Keeps water warm for long
Cons
Doesn't include the drain kit
Next on our list is a lightweight, affordable, and durable acrylic soaking tub by American Standard, a company known for manufacturing award-winning designs for kitchen and bathroom products. Creating a perfect harmony between style and function, this unit has become one of the most desirable products on our list.  
Why Did We Like It? 
With a glossy porcelain enamel finish, this bathtub by American standard is a beautiful addition to any bathroom. Boasting a sleek style, it blends in any bathroom, regardless of the decor or size, and the porcelain enamel finish is scratch resistant and durable. And with a 14-inch depth, it delivers the ultimate soaking comfort. 
The unit is made of durable americast, which is lighter than cast iron, and much easier to handle. Plus, the material retains heat, so that you can enjoy warm water for prolonged periods. 
Apart from that, its durable and easy to clean floor surface is Staysure slip-resistant, which eliminates the risk of falling. 
Lastly, a formed steel center layer adds stability and strength so that you can dump away your worries of corrosion and saggy surfaces. Overall, this bathtub takes the beauty of your million-dollar bathroom to a whole new level and lets you have a peaceful bathing experience for a long time. 
What Could've Been Better? 
When we used the bathtub, we discovered that the bottom surface was not very flat. It may not be a big deal if you're just lying down in the water. However, because of the uneven surface, it may cause drainage issues.
Pros
Made of durable and high-quality material

Lighter than cast iron

Scratch-free

Slip-resistant floor

Steel layer is durable
Cons
Bathtub floor is not that flat
This is yet another soaking alcove bathtub by American Standard that is also made of robust and durable Americast material. It's designed in a left-hand layout and comes with three color options: linen, white, and arctic color. And similar to the sibling product, it comes with a glossy porcelain enamel finish and is suitable for any bathroom. 
Why Did We Like It? 
It's built with an Americast porcelain material, which is patented by American Standard and guaranteed to be heavy-duty, just like the right-hand layout model. And, the glossy enamel is scratch-resistant while promoting insulation and making its maintenance somewhat easy. 
The most noticeable feature that differentiates from its counterpart is its ADA-compliant technology. In simple words, it's designed to deliver a safe, easy and comfortable bathing experience for people with disabilities or limited mobility. Users can install a seat in the head end if required. 
Besides, installing this unit is much easier, especially if you're a DIYer. It features an integral tile flange on three bathtub slides that allow the tub to stay in its place. 
Also, its classic design establishes harmony between style and comfort. Moreover, it's integrated a beveled headrest and a lumbar supportive contour to ensure optimum comfort for users. 
What Could've Been Better? 
Many customers reported that the surface of the floor is not resistant to slips, as has been described by the company. Its counterpart is much more effective in this respect. So, it'll be necessary for the company to take note of the issue and address it properly. 
Pros
IS ADA compliant

Easy to install

Americast construction

Delivers a great bathing experience
This whirlpool bathtub is a premium quality modern alcove unit that delivers the best possible bathing experience. It comes with 11 hydromassage jets that can be controlled to feel pampered and relaxed every time. Apart from that, it comes with a range of other exciting features, which we'll discuss shortly. 
Why Did We Like It? 
This alcove tub by Empava comes with a range of advanced features, but we absolutely loved the 11 hydromassage jets. Out of them, four jets are located at the lumbar region, three around the body, and the rest are around the foot region. Furthermore, you can easily control their angles and flow rates to have a relaxed bathing experience. 
The unit comes with a modern design, a tempered, transparent glass front panel, a slip-resistant floor, and an acrylic body with a stainless steel bracket, making it robust, durable, and long-lasting. Plus, defined lines on the rectangular body make the bathroom seem more spacious. 
Moreover, it comes with a 60 minutes auto shut-off protection technology that prevents any pump failures. And lastly, with pre-installed and pre-drilled accessories, the tub is much easier to install. 
What Could've Been Better? 
The only downside of this unit is its price, as its cost is much higher than a traditional alcove bathtub. Regardless of the advanced features and luxury, we believe the price could have been much lower.
Pros
Delivers optimum relaxing experience

Easy to install

Prevents any pump failures

Modern and sleek design
As we've reached halfway through our list, we present a small-sized alcove bathtub by Fine Fixtures. Irrespective of its size, the tub features everything one seeks in a bathtub. Be its high-quality construction, easy installation, or convenience, it comes with everything to make your investment worth it. 
Why Did We Like It? 
This alcove tub by Fine fixtures is probably one of the most compact alcove bathtub models available, measuring 48 inches x 32 inches. Its compact and small size makes it suitable for people with small bathrooms or those who don't have the space to accommodate a large bathtub. 
In terms of construction, it boasts a premium-quality acrylic material with a glossy porcelain finish and fiberglass reinforcement that is durable and is resistant to any scratch or crack. Also, it's safe against any kind of oils and salts. 
Moving on, its installation is pretty straightforward, meaning you won't have to call a plumber for it. The models also come with a pre-fixed tile flange that prevents water from seeping out of the walls. And its sloped lumbar support delivers an exquisite bathing experience. 
Last but not least, the tub's ledge can accommodate items like shavers, soaps, and other toiletries for convenient accessibility. 
What Could've Been Better? 
If you're looking for a large and spacious bathtub to spread your legs and relax, this unit might not be the ideal option. For taller people, the tub might be much smaller to fit in. Apart from that, the unit comes with only a 1-year warranty, which is not much for such products. 
Pros
Compact design

Easy to install

Accommodates bathroom items and other toiletries

High-quality finish
Cons
Might be too small for some users

Comes with only a 1-year warranty
Next, we have another model by Kingston Brass that has a decent tub capacity and water depth. The model belongs to their Aqua Eden series, primarily engineered to become cost-effective and affordable for most buyers.
Why Did We Like It? 
Like any other product on our list, this unit also boasts an acrylic construction with resin reinforcement and fiberglass. So, you have a robust and lightweight bathtub that is resistant to any scratches or cracks. Moreover, the material possesses a superheated resistance quality that keeps your water warm for long. 
Talking about its convenience, it has a dimension of 57 x 32 x 23.5 inches. Now, this may come across as a little smaller, but its 55.6-gallon capacity makes up for it to a large extent. After a tiresome day, just immerse yourself completely in hot water and eliminate all your anxieties or tiredness. 
Talking about the installation, it's incredibly user-friendly and doesn't require much effort to get installed in your space. Furthermore, its acrylic construction makes it easier to clean and maintain. 
What Could've Been Better? 
As reported by most customers, the finish of the unit could've been much better. And people taller than 74 inches might find it difficult to fit inside the bathtub properly. So, the unit might not be the go-to for taller people.  
Pros
Lightweight and robust

Easy installation

Large capacity

Keeps water warm for long
Cons
Finish could've been better

Not suitable for tall people
Kohler has been committed to improving people's living standards by delivering exceptional plumbing products. Likewise, the KOHLER K-1118-RA-0 Expanse is a stylish, comfortable, and compact bathtub that delivers a graceful elegance to your bathroom. And its modern design blends with several bathroom fixtures and bathroom decor.  
Why Did We Like It? 
We loved the modern design of the bathtub by Kohler that works well with any bathroom decor. This curved basin design looks absolutely classy, especially with an integrated apron, which adds to the look. Plus, its acrylic construction and glossy finish make it scratch-resistant and long-lasting. 
Due to its compact size, it fits into any bathroom and makes space for other accessories to fit in. But despite having a small size, it has a capacity of approximately 56 gallons, thereby holding a lot of water.  
Apart from that, this unit has a tile flange design that doesn't allow water to seep through walls and holds the tub in its place. Plus, its floor surface is textured, which minimizes the risk of falling. All in all, it is a great compact tub with a lot of advantages.  
What Could've Been Better? 
KOHLER K-1118-RA-0 Expanse has a depth of 13 inches, which might not be enough for some people. And, the curve takes up some extra floor space, which might be off-putting for some as being disqualifies its original purpose of being compact-sized. 
Pros
Unique design

Slip-resistant

Large capacity

Tile-flange design holds the tub in its place
Cons
Depth might not be adequate

Curve takes extra floor space
Next, we have another product by Kohler that boasts a cast iron construction, making it their staple product. Most of the alcove tubs of Kohler are made of enameled cast iron, which, although heavy, are robust and durable. Also, the bathtub is available in three different colors, white, biscuit, and dune, and each finish is glossy and smooth. 
Why Did We Like It? 
Apparently, with clean and sleek lines, the bathtub gives out an elegant and classy look. In fact, its clean lines and integral apron deliver a complete and comfortable bathing experience. The manufacturer offers three different color options to its customers, each of which has a smooth finish and glossy outlook. 
As the unit is constructed with premium-quality cast iron, the material is durable and features stain, scratch, and impact resistance mechanisms. Besides, the tile flange holds water to seep out of the wall and makes it easier to install. 
The unit is installed with a safeguard slip-resistant surface, so you won't worry about slipping off while bathing. And lastly, it keeps the water warm for an hour or longer, so you can enjoy a warm shower for a longer period. 
What Could've Been Better? 
Being made of heavy-duty cast iron, this unit is much heavier compared to ones made of acrylic material. And if your current bathtub has product galore lined on its side, this might not be an option for you. The narrow and sloping sides are not suitable for keeping bottles on. 
Pros
Durable and long-lasting

Easier to install

Slip-resistant

Keeps water warm for long

Elegant looks
Cons
Very heavy

Narrow and sloping sides
Sale
One of the final products in our list of top alcove bathtubs is a heavy-duty and high-capacity drop-in tub by Proflo. Its 75-gallon capacity might be the highest on our list and is designed to fit in an average-sized bathroom. And, it is backed by as high as five years of warranty, which is quite reasonable compared to other big brands. 
Why Did We Like It? 
There are a lot of exciting features of the product to look forward to. For one, its pre-leveled tub bottom makes for an easy installation process and comes with a slip-resistance surface that offers a solid and firm grip footing for standing on the bathtub. Having a textured bottom surface minimizes the risks of accidents, making it a suitable choice for aged people. 
Further, its massive 75 gallons capacity makes it stand out amongst many big names on the market,  you have a quality alcove soaking bathtub. And, being 15-inch deep, it is probably one the deepest alcove tubs you'll get. 
Like other models on our list, it's made of heavy-duty acrylic material, with properties like scratch resistance, crack resistance and heat holding. Plus, the model is backed by a whopping five years of warranty, more than some notable brands. 
So, the Proflo alcove tub is ideal for those seeking high capacity and depth. 
What Could've Been Better? 
Here, we must mention it is a very bulky and big drop-in bathtub that might not be suitable for people with small or congested spaces. Drop-in tubs provide more aesthetic benefits than a standard three-wall alcove bathtub, but they are typically much more expensive and difficult to install. You might need an experienced plumber for this purpose. 
Pros
Durable construction

High capacity and depth

5-year warranty

Easy maintenance
Cons
Not suitable for small bathrooms

Heavy and difficult to install
As we are about to conclude our list, we have a rectangular alcove bathtub by Kaldewei. It's made of enameled steel capacity, which is 100% eco-friendly material. And this material is resistant to all kinds of burns, scratches, chemicals, and UV rays. 
Why Did We Like It? 
This rectangular-shaped Kaldewei cayono alcove bathtub is made of enameled steel which guarantees durability and robustness. The unit is made in Germany with the highest design standards that last long with minimal maintenance required. Apart from being a 100% eco-friendly material, the material has several characteristics, including resistance to chemicals, burns, scratches, UV rays, and impacts. 
The manufacturer offers a 30-year limited warranty, so you won't have to worry in case any manufacturing defects arise during the period. They have covered you with any kind of replacement or repairs. 
Apart from being sturdy and robust, this is a pretty large tub you have. Measuring at 60 x 30 x 14 inches, the width, and length is adequate for any-sized person. And its glossy alpine white finish delivers an aesthetic look to your bathroom. 
What Could've Been Better? 
On the downside, Kaldewei Cayono lacks significantly in terms of its depth. With an 11-inch depth, it's not suitable for many who love to immerse themselves in the water fully. Apart from that, its 35 gallons water holding capacity was also a pretty big disappointment for us, considering its bulkiness. 
Pros
Enameled steel ensures durability

30-year long warranty

Safe from scratches or cracks

Longer and wider for any sized person
Cons
Lesser depth

Lesser water holding capacity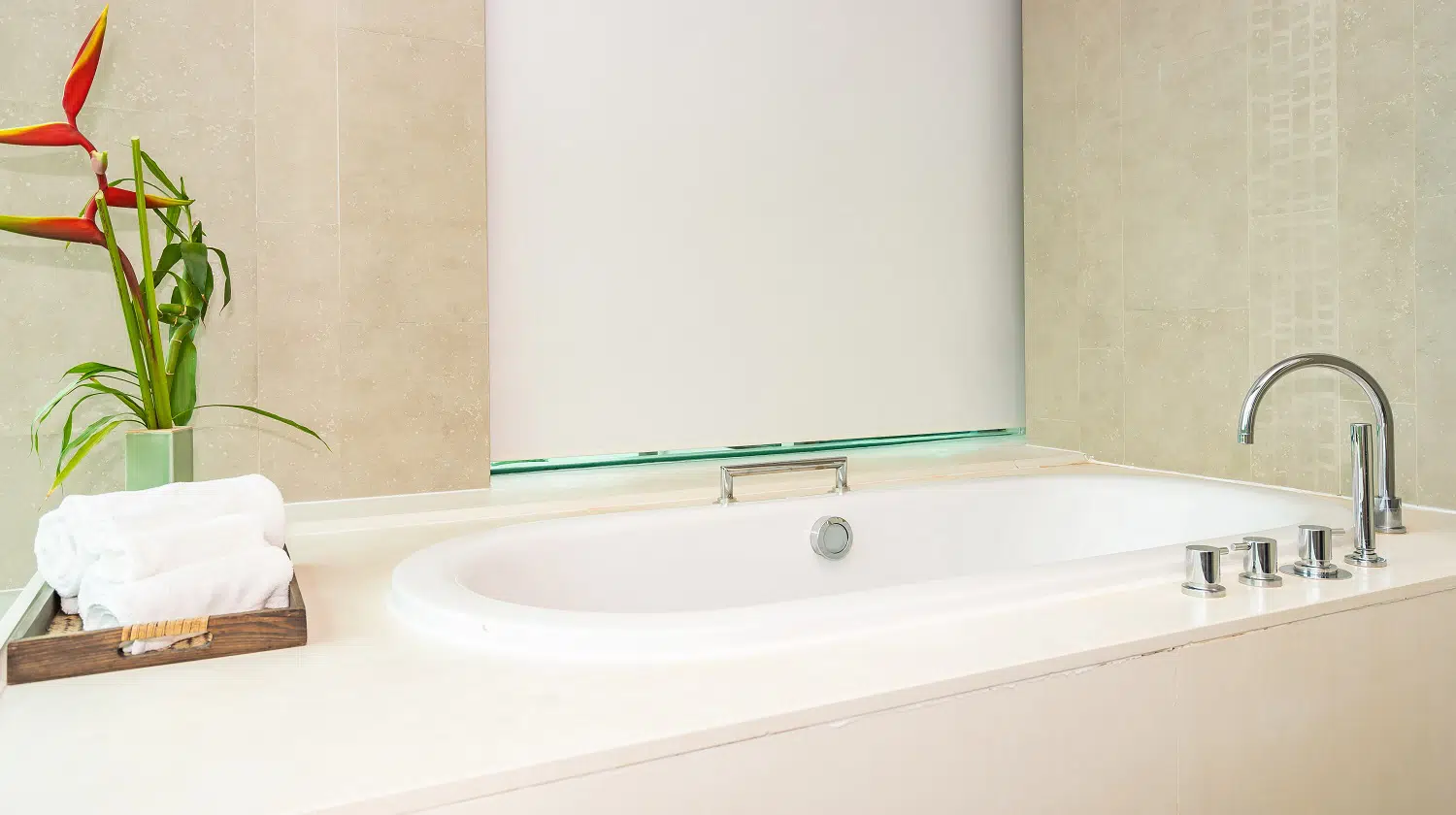 Alcove Bathtubs Buying Guide
Now it's time to explain the factors to consider when selecting the best bathtubs for your bathrooms. It will help you select a product that fits your needs. 
1. Material
The first and probably one of the most important factors to consider when selecting the best alcove tub is the material it's made of. These are available in multiple materials like fiberglass, acrylic, cast iron, etc. 
A fiberglass material warps and is prone to breaking down in the event of a heavy fall. Plus, it's not durable or solid as acrylic, porcelain, or cast iron, they are more expensive and can handle heavy falls or color fading over the years. Most of the products on our list are made of acrylic material and are resistant to cracks, scratches, or color fading. 
On the other hand, an alcove cast iron bathtub keeps bath water warmer longer, so if you love bathing in warm water for long, we'd recommend going for these. Plus, it's also suitable for houses with children running around. 
2. Use
When taking note of the shape or size of your alcove bathtub, consider how you will use it. Whether you're only used to washing or soaking pets, or if your family is going to take a bath in it, bathtubs serve different purposes. 
Pay attention to its height and width, as taller people need longer tubs with a minimum of 8 inches step-over heights. Fatter people need ones with greater width. 
3. Design
The different shapes and sizes of an alcove bath fulfill various needs. An alcove bathtub makes the most of the space you have got. When selecting a suitable unit, you need to consider the available space you have and if the unit looks good there or not. So, first, measure the size of your bathroom space and the overall interior decor like mirrors or window treatments before you make a purchase decision. 
If you have ample space in your bathroom, a freestanding tub is also a viable option. 
4. Weight And Size
Before putting on your shopping glasses, think about the weight and size of your alcove bathtub. For instance, enameled steel or cast iron bathtubs are much heavier compared to acrylic bathtubs. So, you need reinforced flooring before you place such a heavy load on them. Keeping them over poorly structured flooring can damage them over time. 
And if you don't want to change the flooring anyway, go for a lightweight alcove bathtub option. 
5. Installation
Alcove installation is pretty much a straightforward process. Firstly, ensure your bathroom has enough space to accommodate your new bathtub, and then screw the studs on either side of it. Ensure the drainage pipes are placed in an appropriate direction from where water can flow out. 
6. Floor And Safety
The bathtub is enclosed in an alcove that is generally surrounded by tiles. There are two kinds of flooring in an alcove bathtub, smooth surface, and textured surface. The former is best for peaceful soaking, while textured is best when you have elderly people or children in your house. A textured floor minimizes the risk of accidental falling down. 
7. Features
Most modern alcove bathtub comes with water jets which turns it into a luxurious spa, where you can have a peaceful bathing experience. You also have features like different neck grooves or seating depths. More the features, the more costly your alcove bathtub will be. So, make sure you have in mind your budget before opting for these. 
Alcove Bathtubs FAQ
How long are alcove bathtubs expected to last ?
Alcove bathtubs generally have a lifespan of around 10-15 years. And its lifetime depends on the kind of material your bathtub is made of. For example, a cast iron bathtub lasts more than 25 years, while the porcelain ones have a lifespan of merely 5-6 years.
Does the weight of alcove bathtubs matter ?
Yes, the weight of alcove bathtub matters as your floor needs to be reinforced to install a heavy alcove bathtub, the installing process can be extremely challenging with a heavy alcove bathtub. With fiberglass-reinforced or cast iron bathtubs installation is much easier.
Are alcove bathtubs suitable for daily use ?
Yes, these bathtubs are a perfect addition to your everyday bathing needs. Every member of your family can use these anytime they want with ease.
Is it safe to order large bathtubs from e-commerce websites ?
Yes, it's perfectly fine to order these alcove tubs from online stores. Like in physical stores, these products are delivered right to your doorstep, and you won't have to worry about any damage or wear during shipping.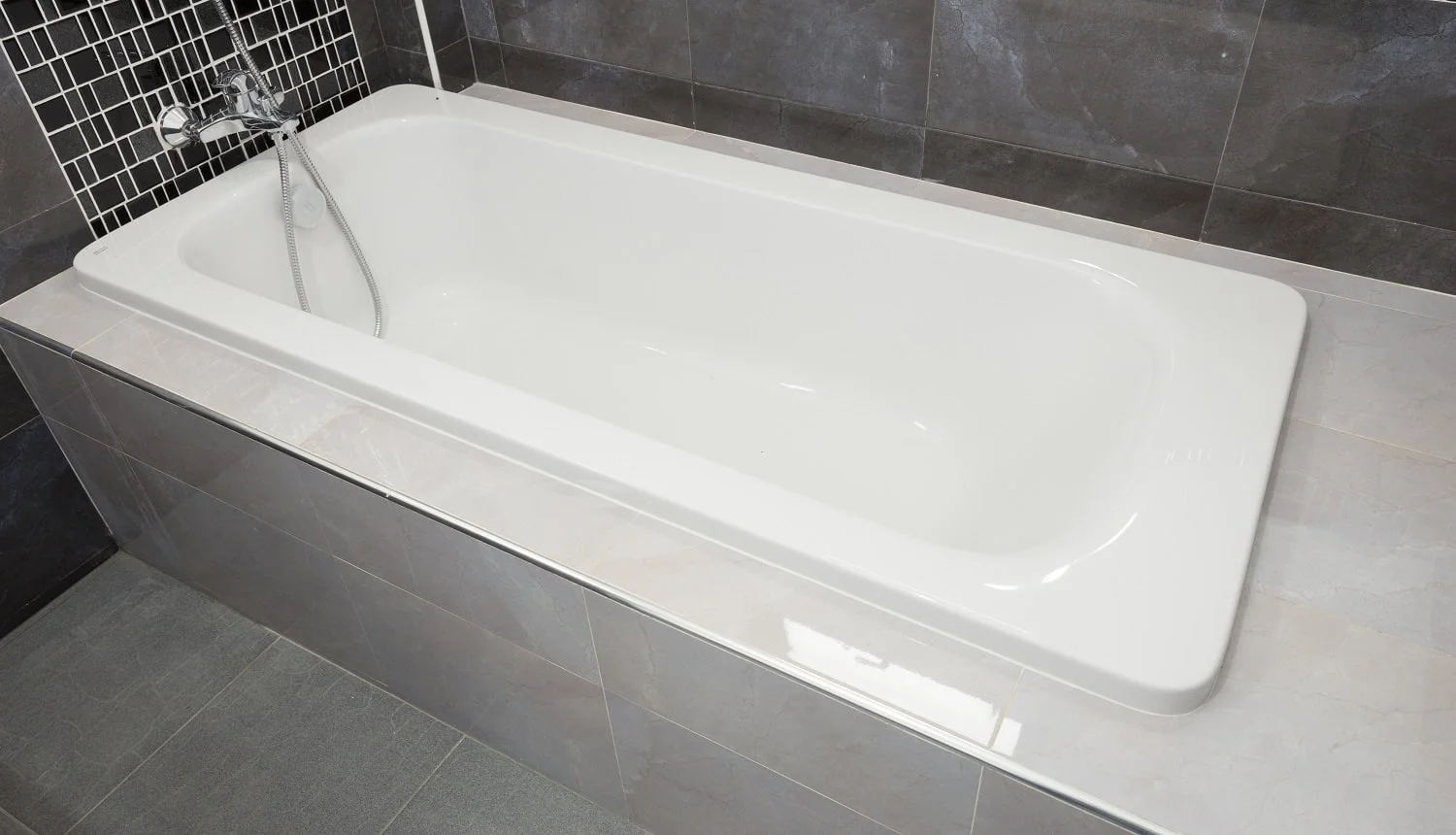 Verdict
With this, we've come to the end of our in-depth review-based guide to the best alcove bathtubs on the market. We hope these alcove bathtub reviews paves the way towards purchasing an ideal bathtub for your space. But before we leave, we'd like to mention a few of our favorites. 
The Kingston Brass Aqua Eden Alcove Bathtub would be the best acrylic alcove bathtub, as it brings a perfect blend of style and functionality. Its glossy enamel top layer delivers an aesthetic look to the space and blends well with any interior decor. Plus, its robust and sturdy material makes it durable and long-lasting. 
Our next favorite from the list would be American Standard Cambridge Left Hand Soaking Bathtub. Although its right side model offers almost similar features, its ADA-complaint, making it suitable for people with mobility issues. 
Take care and goodbye!
Related Articles 
9 Best Caulk For Your Showers and Bathtubs
22 Natural Stone Bathtubs Emphasizing Their Spatialities
35 Super Epic Wooden Bathtub Design Ideas
61 Luxuriant Outdoor Showers & Outdoor Bathtubs Exuding Supreme Tranquility and Serendipity
Black Oasis of Serenity:The Hammock Bathtub by Splinter Works