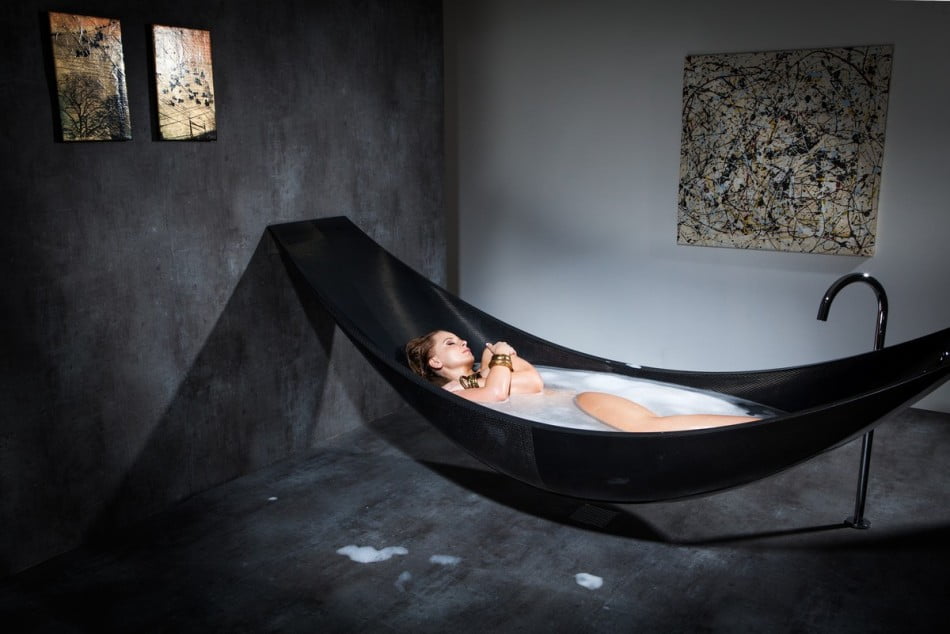 When it comes to the bathroom, everyone can admit that nowadays it has become a place of relaxation and serenity.In order o accentuate this particular aspect, Splinter Works has come up with a new, unique design for the bathroom's main item:the bathtub.
Inspired by a hammock and conceived out of carbon fiber, this one of a kind piece can be transformed and modeled into complex curves,transforming the room into an oasis of peace.
Who wouldn't like to break free from the craziness of the daily routine we surround ourselves with everyday?! Splinter Works has given us the perfect reason for taking a break from time to time.You can relax and contemplate while hanging in the hammock like bathtub, floating above the floor, because it is suspended from the walls, emphasizing thus the peaceful experience.The vessel is available in custom sizes as well and it can come in blue,red,yellow,pink,silver and bronze but we would go for the black one definitely, would fit a black and white bathroom magnificently.