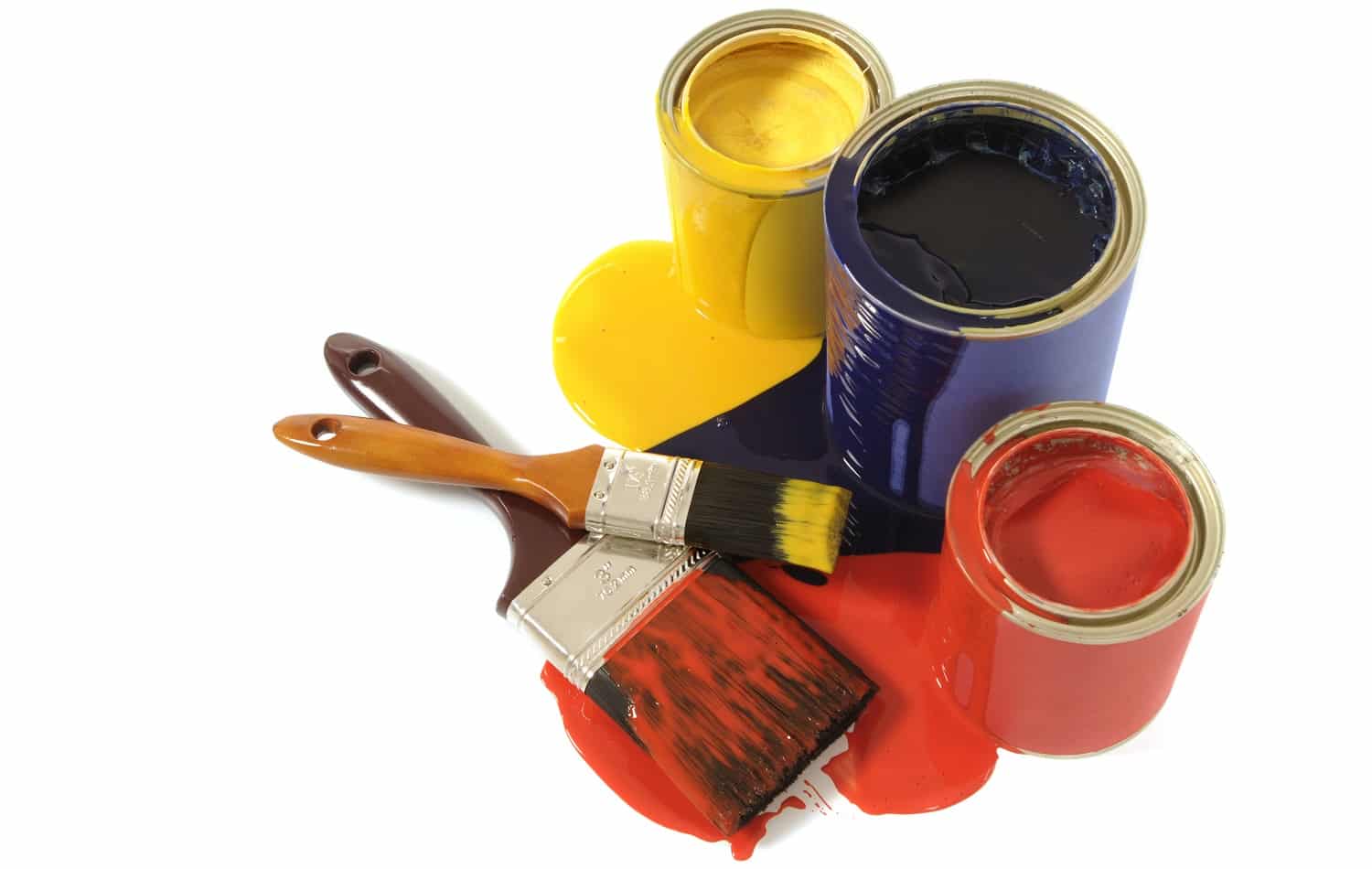 You have finally decided to devote the weekend to painting the garage floor. But have you found one that'll hold up against tire marks?
Ordinary concrete paints do little else apart from adding a fresh coat. However, painting bare masonry surfaces is not only about creating a new look but also lending protection and resistance against elements of nature, chemicals, powerful tires, and heavy traffic.
Naturally, buying the first thing on the shelf is hardly the best course of action. That's why we went on a spree and searched across multiple brands, websites, and catalogs to find the top-performing products and best concrete paint.
And after all that research, we ended up with 10 best concrete paints of 2023, worth every dollar.
Checkout our other article on how to remove paint from concrete to know more on concrete paint removal processes for better painting ideas. What to do in future with concrete paints and what not to do?
Without further ado, let's get down to business.
Best Concrete Paints
IMAGE
PRODUCT
DETAILS

KILZ Over Armor Smooth Wood/Concrete Coating

Covers about 75 sq ft per gallon
Designed to conceal splinters and cracks

VIEW LATEST PRICE →

RUST-OLEUM 225359 Concrete Floor Paint

Advanced acrylic technology
Has both interior and exterior durability

VIEW LATEST PRICE →

KILZ L377711 Exterior Concrete Paint

Does not scuff, fade or crack
Delivers a high satin finish

VIEW LATEST PRICE →

RTG Concrete Floor Paint

Fast drying paint
Low odor and VOCs 

VIEW LATEST PRICE →

KILZ L378601 Decorative Concrete Paint

Dry to the Touch in 1 Hour
Slip-resistant finish

VIEW LATEST PRICE →

INSL-X Sure Step Acrylic Anti-Slip Concrete Coating

Covers 200-250 sq ft per gallon
Anti-slip coating

VIEW LATEST PRICE →

KILZ Basement and Masonry Waterproofing Paint

Waterproof formulation
Mold and mildew-resistant finish

VIEW LATEST PRICE →

Colored Epoxies 10002 Epoxy Resin Coating Paint

Impact-resistant durable finish
Zero VOC and vohap free

VIEW LATEST PRICE →

UNITED GILSONITE LAB 23813 Drylok E-1 Semi-Gloss Floor Paint

1 part epoxy semi-gloss floor paint
Cleans up with water

VIEW LATEST PRICE →

Eco Advance EACON16CON Waterproofer

Liquid concentrate formula
Eco-friendly, low VOC product

VIEW LATEST PRICE →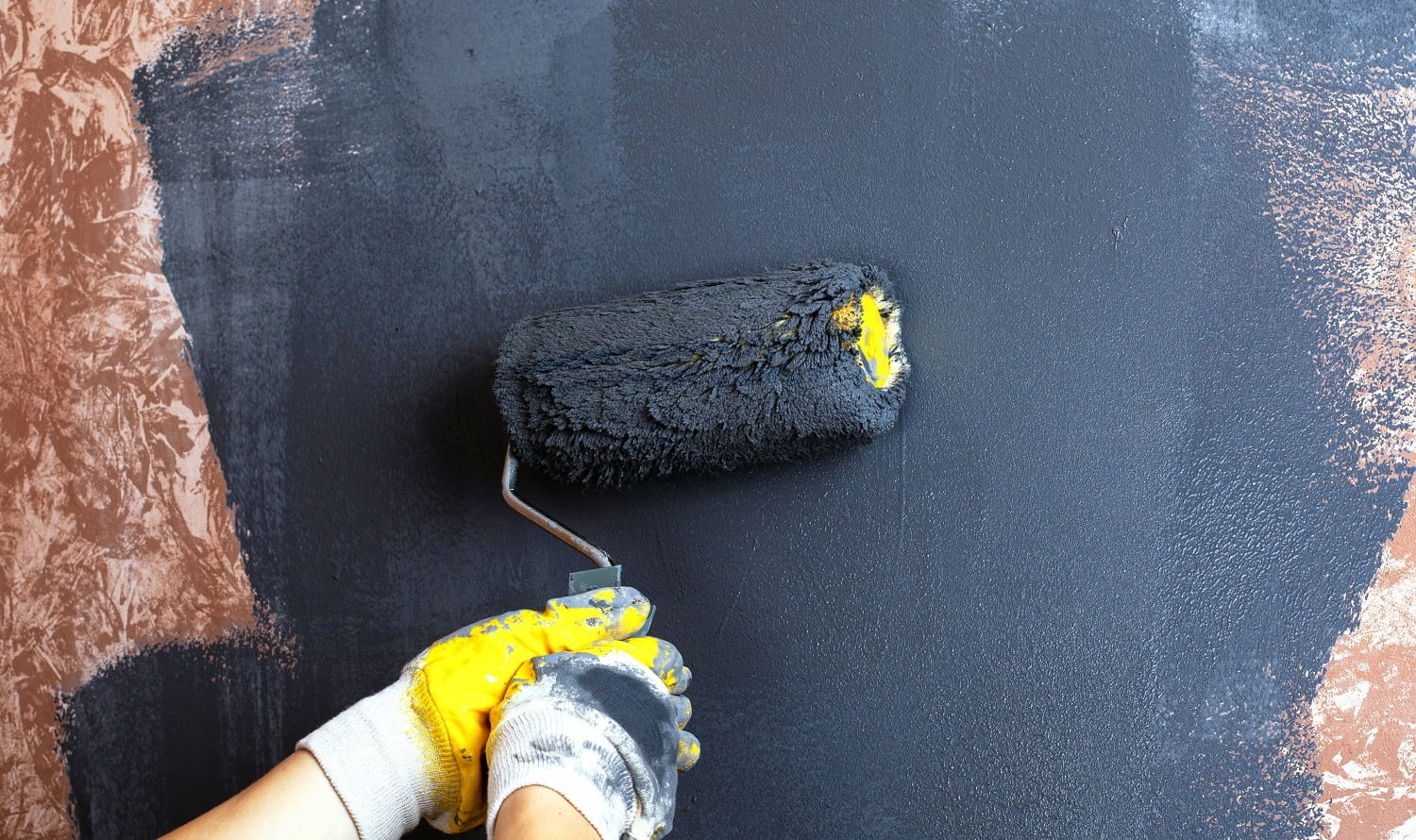 For our second spot, we've picked the KILZ Over Armor Smooth Coating, which has wowed us with its incredible reviving formula, that works on any old, weathered wood and concrete. Therefore, if you want to hide imperfections, peel-offs, or marked–up surfaces, we suggest using this tried and tested product.
Why Did We Like It?
Whether it's a dull concrete floor or lifeless lumber, this premium quality paint can conjure a new look with just one coat. For starters, the advanced and durable acrylic resin formula can deliver a solid and uniform finish across multiple surfaces.
Long story short, you can use this floor concrete paint on any weathered or cracked surfaces such as decks, porches, and boat docks. Also, on railings, pool decks, patios, and sidewalks and, for that matter, any concrete stretch that looks worse for the wear.
Moreover, the Over Armor is specially designed to conceal splinters and cracks up to 1/4-inch with a smooth, slip-resistant finish. So, if you need to cover up deep gouges and imperfections with a fresh coat of paint, it's best to choose this high utility product.
Plus, it's quite easy to apply, be it with a brush, roller, or sprayer, thanks to the spatter resistant application, which makes it simple to clean up as well.
What Could've Been Better?
You must be wondering why we placed this item second on our list despite its superior performance. Well, the only catch is that it's not suitable for drivable surfaces like garage floors or driveways. Given the price, we would've liked it better if the product offered a wider applicability.
Pros
Provides a uniform finish on worn-out wood and concrete

Hides splinters and cracks up to 1/4-inch

Spatter resistant application simplifies clean up

Can be applied with a paintbrush, roller, or sprayer
Cons
Product is unsuitable for driveable surfaces
Rust-Oleum has become a household name in the USA, and frankly, we're not surprised given their unique range of products and superior quality. But that's not the only reason we picked this Concrete Floor Paint for our third spot as it has genuinely outperformed most other competitors with its durable, ultra-smooth coating. 
Why Did We Like It?
This single part epoxy paint can deliver an ultra-smooth, resistant layer on your uncoated concrete spaces and freshen up the look of those dull gray patches. Furthermore, it seals cracks and renders surfaces weatherproof, which are otherwise exposed to the elements of nature, suffering from damage, round the year. 
What impressed us most is that it works both indoors and outdoors, meaning that you can use it in your basement, garage, or workshop, as well as on the driveways and walkways. Honestly, it could not get any more multipurpose, as its advanced acrylic technology prevents the paint from chipping, fading, and staining, regardless of foot traffic intensity. 
Other than that, the coating retains its finish under a scorching sun and remains unaffected by hot tires or chemicals. Basically, all you have to do is apply one coat of this on the designated area, and since it's self-priming, you don't even have to sweat over surface preparation. This paint could be a good fit for garage floor coatings or as a patio floor paint. 
What Could've Been Better? 
We're not exaggerating even a little bit when we say that this paint can completely transform a barren stretch of concrete. However, it has to be applied thoroughly and evenly across the chosen surface, and you may need some expert help here as the paint tends to look blotchy if it gets clumped together. 
Pros
Seals minor cracks and makes surfaces waterproof

Can be applied to both indoor and outdoor areas

Advanced acrylic technology prevents chipping and fading

Self-priming paint requires only one coat
Cons
Has to be applied evenly as the paint tends to clump a little
Sale
The KILZ L377711 is an excellent choice for painting concrete floors and is perfectly usable for both interior and exterior surfaces. So if you seek a durable finish on high–traffic areas like walkways, garage, driveways, basements, etc., you can never go wrong with this resilient and versatile Exterior Concrete Paint. 
Why Did We Like It? 
Painting bare concrete floors seems to be a complete waste when the paint rubs off, cracks, or fades too soon. But the L377711 is an exceptional product that is specially formulated for heavy use surfaces, where the paint creates an ultra-hard coat that won't budge regardless of the conditions. 
Furthermore, this water-based floor paint provides a sophisticated satin finish, which is not only resistant to staining but also prevents damage caused by chemicals, oil, and gasoline. So if you need a high-utility, protective paint for the basement, garage, porch, or lobby, we recommend investing in this item. 
Moreover, it's not only limited to concrete, but you can also apply this on uncoated masonry, stone, and brick. Coverage-wise, we're very impressed with our fourth pick, as it can accommodate 400-500 sq. ft. of smooth surfaces and 300-400 sq. ft. of rough areas. 
Lastly, this low–maintenance paint can handle hot tires and extreme temperatures, so you don't have to worry about peel-offs or blisters. 
What Could've Been Better? 
We're delighted with the quality and resistant capabilities of the product, but applying this needs a lot of preparation, which is not only elaborate but also time-taking. The floor must be cleaned thoroughly to remove all dirt and grime that may otherwise interfere with the texture and finish of the paint. 
Pros
Ideal for use in garage, basement, porch, and lobby

Prevents damage induced by chemicals, oil, or gasoline

Product is resistant to staining, blistering and peeling off

Can withstand hot tires and heavy activity
Cons
Requires elaborate surface preparation before application
RTG Concrete Floor Paint
Fast-drying, 1-part, water-based acrylic paint for garages,...
Ultra-durable, waterproof coating resists chemicals,...
Now that we've reached the end of our list, we would like to finish off with the RTG Concrete Floor Paint. Although it features last, its bottom position is not a comment on the overall quality as we simply consider it to be the last of the best 10 performers. 
Why Did We Like It? 
This 1-part, water-based acrylic paint is what you'd want for high–traffic areas like garages, basements, and workshop floors. For starters, it's easy to work with and dries much faster than ordinary concrete paints, making the floor usable within a short time.
Furthermore, if you're looking to enhance curb appeal, we suggest applying a generous coat of this paint on bare masonry and concrete surfaces. Even though it's meant for interior use only, we're pleased with the superior binding and coverage of this product, yielding tangible results at a reasonable cost.
It can cover up to 300 sq ft per gallon and provides a high-performance finish, resistant to scuffing, tire marks, automotive fluids, and household chemicals. Besides, it requires minimal surface preparation and can be applied using a brush, foam, or a roller. Apart from that, we're very impressed with its low odor, low VOC formula, which keeps the indoor environment cleaner and safer.
What Could've Been Better?
The reason we placed this item last is primarily its low weatherproofing capabilities. Meaning you cannot use this paint if your area has a hot and humid climate as it can peel off or not adhere to the surface. Therefore, we suggest investing in other options if you need a paint that will last under sweltering weather conditions.
Pros
Water-based acrylic paint ensures high adhesion

Covers up to 300 sq. ft. per gallon

Resistant to automotive fluids and household chemicals

Can be applied with a brush, roller, or foam
Cons
Not suitable for hot climate areas
We're back with another Kilz product, and this time it's the L378601 Decorative Concrete Paint. This is a premium-grade product that can breathe new life into gray, dreary concrete surfaces while also creating a protective film, designed to last for years. So if you think your indoor, uncoated floors need a little spunk, give this item a shot. 
Why Did We Like It?
First off, this paint is available in two unique finishes – speckled coating and textured matte. Therefore, depending on the setting, you can create a unique outdoor or indoor look using either of these options. 
Also, it can be applied to multiple surfaces including driveways, garage floors, pool decks, patios, and porches. Therefore, the possibilities with the Decorative Concrete Paint are practically limitless, and the best part is that it has an anti-slip formula, which reduces the risk of wet floor hazards. However, what impressed us most is its resistant capacities against hot tires, dirt and grease, and household stains. 
Plus, the paint can fill in hairline cracks up to 3mm long and delivers a durable and protective coating that enhances overall look and texture. Other than that, it provides excellent drying as the painted surface is ready for light foot traffic within 24 hours and becomes drivable in just 72 hours of application. 
What Could've Been Better?
Literally nothing else other than the coverage. Let's just say that 1 gallon of this covers about 50 sq ft, and you'll be needing at least two coats for a long-lasting finish. Therefore, this product is on the costlier side, and we recommend buying this only if you don't find a cheaper, equally good alternative. 
Pros
Suitable for use on driveways, garages, patios, and porches

Non-slip formula eliminates wet floor hazards

Fills cracks up to 3mm long for a uniform look

Surface becomes drivable in just 72 hours
Cons
Low coverage of 50 sq ft per gallon
In case you're looking for a full coverage concrete paint at an affordable price, don't skip the INSL-X Sure Step Acrylic Anti-Slip Concrete Coating. This high-quality paint can take a beating regardless of the weather conditions and density of foot traffic, providing users with an even turf to walk over. 
Why Did We Like It?
To begin with, we're very impressed with the skid-resistant coating of this paint that ensures better traction than most other anti-slip products in this price range. So, if you're worried about hyperactive children being at risk, we suggest getting the bare surfaces covered with the Sure Step paint. 
Other than that, we like the durability of this product, which is capable of withstanding heavy use without peeling, cracking, or fading over time. Therefore, this is a cost-effective solution for slippery spots like poolside areas, patio, decks, and busy stretches, including walkways, driveways, and garage. What took us by surprise is its versatility, meaning you can use it on both vertical and horizontal masonry surfaces. 
This is not something you'll usually find in floor paints and least of all at this price. Furthermore, its clear texture comes in handy while filling cracks of previously painted areas without creating a stark difference. Besides, you have the option of using it as a seal coat primer or as a standalone coating, depending on the requirements. 
What Could've Been Better?
Well, there's no sugarcoating this, but the formulation of this paint is not SCAQMD and CARB compliant, so it's better to check with your local regulations before buying this product. Nevertheless, it's one of the most reliable products that can offer security in every step, without compromising on coverage. 
Pros
Cost-effective, anti-skid coating for heavy use areas

Durable quality prevents cracking, peeling, or fading

Ideal for poolsides, patios, walkways, and driveways

Can be applied on vertical and horizontal masonry surfaces
Cons
Product is not SCAQMD and CARB compliant
Sale
We're halfway through our recommendations, and now is a good time to introduce the KILZ Basement and Masonry Waterproofing Paint. We may seem a little partial towards this brand, but they truly have the best line-up when it comes to high-quality concrete paints, and as such, our eighth entry is not an exception. 
Why Did We Like It?
There's little to not like about this paint, but we'll first discuss the unique formulation that makes it one of our top favorites. To explain further, it uses nanotechnology to form a barrier, preventing water infiltration and seals porous concrete, thereby extending durability. 
Furthermore, this premium quality product can be applied to both interior and exterior surfaces, as it's designed to adapt to the environment without showing any signs of damage. Long story short, you can use this on everything, including masonry walls, retaining walls, cinder and concrete blocks, stucco, and brick. 
So if your basement walls need a touch-up, we recommend opting for this long-lasting decorative coating, resistant to mold and mildew. Plus, it's tintable for pastel and mid-tone colors, so you can enhance the aesthetics while also adding a protective layer. Lastly, you can apply it with a brush, roller, or sprayer, which simplifies things for DIY enthusiasts. 
What Could've Been Better?
Despite its waterproofing properties, this KILZ item missed more than a few spots primarily for its limitation when it comes to resistant capacities. The paint cannot be used on floors or walls with active water leaks or existing mildew. Also, all uncoated, patched, and chalky surfaces must be primed before applying this paint. 
Pros
Superior nanotechnology prevents water filtration

Can be used on both internal and external surfaces

Tintable for pastel and mid-tone colors

Can be applied with a paintbrush, roller, or sprayer
Cons
Cannot be used on walls with active leaks or existing mildew
The Colored Epoxies 10002 Epoxy Resin Coating Paint is one of our current favorites despite its ninth position on our list. It is unlike other conventional concrete paints and works on a 2-component system to create an eye-catching finish. So if you've been waiting to install a dreamlike epoxy floor, get your hands on this smooth number. 
Why Did We Like It? 
Artists, DIY-ers, and professionals unite! Because our ninth entry can bring the most innovative and aesthetically appealing textures to life. If you thought that installing an epoxy flooring was too damn difficult, let's just say that this product not only streamlines the job but also includes a step-by-step guide. 
Each kit includes 2-parts of resin and 1-part hardener, which mixes in a 2:1 ratio to create a durable and elegant paint. You can achieve coverage of between 125-170 sq ft per gallon, which although is not the best on the market but is worth it for the premium finish. 
Besides, it's scratch, UV, and heat resistant, so you can retain the look for years to come. What we liked best is its unique range of 45 colors, featuring multicolor, stone, shining crystal, and wood flakes, ideal for putting together a dramatic and attractive flooring. Moreover, it stands against chipping, cracking, peeling, and indenting, truly giving your money's worth. 
What Could've Been Better? 
There's no pointing beating around the bush, but this is easily the most expensive item on our list, and we suggest buying this only if you don't have budgetary constraints. Also, you must follow the instructions to the T, since it has a pot life of 40 minutes and is completely unusable after that. 
Pros
Premium quality, durable finish using two components

Comes with an easy to follow application guide

Scratch, UV, and heat resistant paint; can last for years

Available in 45 attractive colors with multiple finishes
Cons
Item is on the pricier side
The UNITED GILSONITE LAB Drylok E-1 Semi-Gloss Floor Paint is a popular pick among professionals and DIY-ers mainly for its performance and resistant capabilities. Also, we suggest investing in this option if you want a low-maintenance, no-frills paint that can restore sorry-looking masonry floors with holes, cracks, and stains. 
Why Did We Like It?
The Drylok E-1 combines the strength of acrylic epoxy with the ease of application of regular paints to give your concrete floors long-lasting protection. The paint creates a thicker layer to provide an extremely durable rubbery finish that will not peel or crack with heavy use. 
Also, the advanced epoxy technology ensures waterproofing functions and prevents filtration even when there's pooling on the surface. Therefore, if you need dependable paint to retouch the garage, basement, or any other floor in a vulnerable condition, you can rely on this to deliver a beautiful, hard-wearing finish. And since it's UV-protected, you can put it on outdoor areas like walkways, driveways, and patios as well. 
Besides, it supports color retention and is resistant to chemical, oil, grease, and gasoline stains, so you don't have to worry about spotting the treated area. Lastly, it contains low VOCs, keeping the environment unpolluted and safe throughout the application. 
What Could've Been Better?
You must be wondering why we placed this so low on our list despite performing exceedingly well under extreme conditions. That's only because you'll need more than one coat on severely affected spots and sometimes even multiple layers to get a uniform look. This product is quite reasonably priced, but more coats add to the cost. 
Pros
Provides a durable, rubbery finish that does not crack

Advanced epoxy technology prevents water filtration

Paint is resistant to chemical, oil, grease and gasoline stains

Contain low VOCs and keeps the environment unpolluted
Cons
Some areas may need more than one coat
For our eleventh position, we've picked the Eco Advance EACON16CON Waterproofer that, although different from conventional paints, is the perfect solution to protect concrete stretches. That being said, it can be used on most masonry surfaces since the clear liquid formula does not change the appearance of the applied area. 
Why Did We Like It?
The EACON16CON is a liquid concentrate solution available in 16-ounce containers that can make about 1-gallon of commercial-grade waterproofer. You can use this repellent formula on multiple surfaces, including concrete, brick, masonry, natural stone, artificial stone, pavers, stucco, split-face block, etc., to provide lasting protection and durability. 
Furthermore, it dries without changing the surface appearance, so you can confidently apply it on newly laid out concrete to make it last longer. Plus, it's resistant to water damage, mildew, de-icing salts, and chemicals, providing superior performance from the get-go. And to top it all, this mix is vapor permeable, allowing the surface to breathe without trapping moisture in the substrate. 
Other than that, we're very impressed with the simple application of this product, as all you gotta do is spray it on the surface. And the best thing about this waterproofer is it's eco-friendly and safe to use around plants and pets. 
What Could've Been Better? 
The product does not take a long to dry, but it does not have any anti-skid properties and may leave certain areas more slippery than usual. Therefore, we advise conducting a patch test first to verify the final result before applying it across larger areas. Also, be careful not to splash on walls as the formula can leave visible streaks.
Pros
Concentrated formula can make 1-gallon of waterproofer

Resistant to water damage, mildew, de-icing salts, and chemicals

Breathable mix does not trap moisture in the substrate

Safe to use around plants, pets, and children
Cons
Does not have any anti-skid properties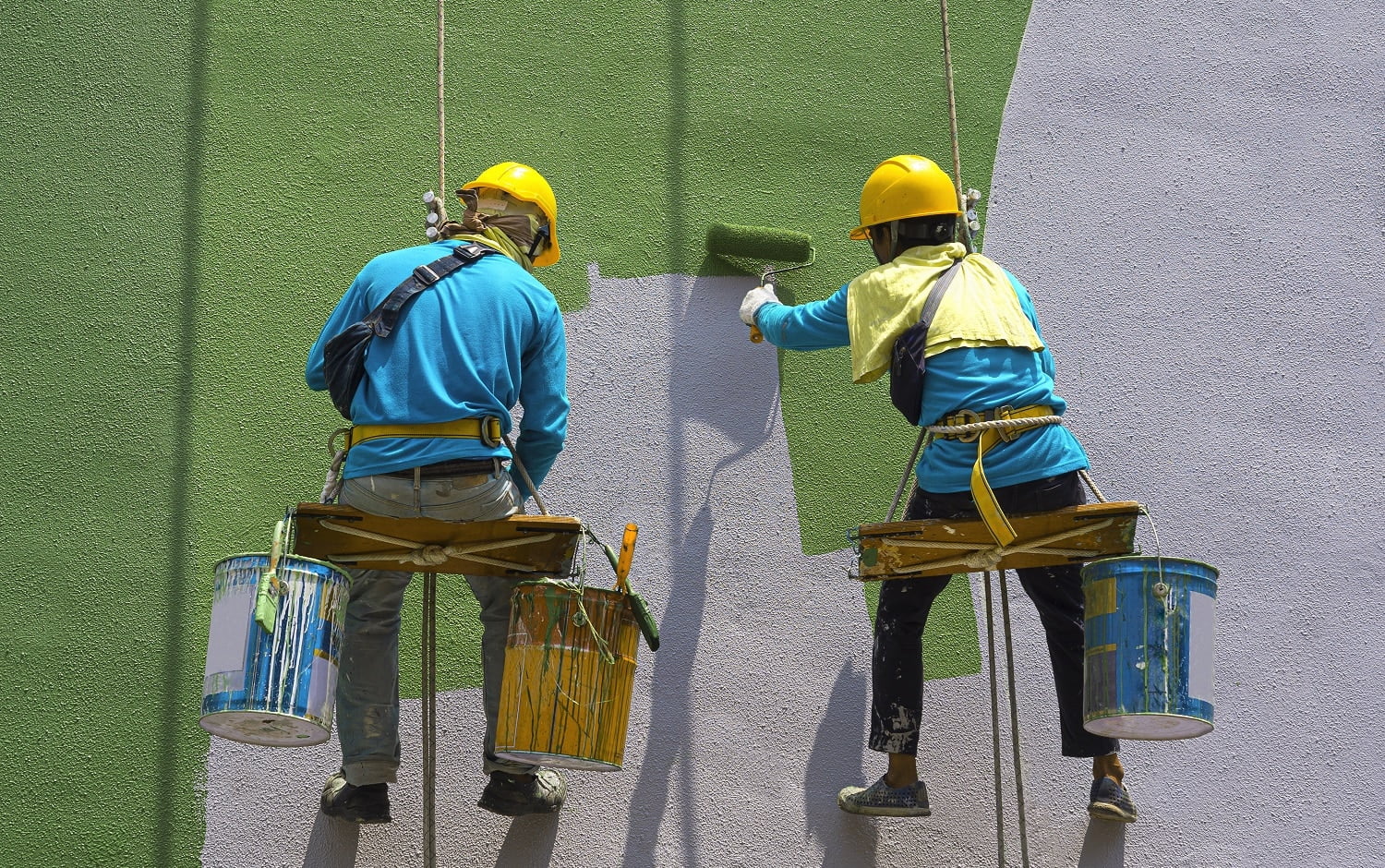 Concrete Paint Buyers' Guide: Choosing The Best Paint for Concrete
Knowing all about the 10 best concrete paints available right now may seem like an information overload. But we do not want to leave you all confused and worked up with all this detail, and that's why we've put together this brief and informative buyers' guide. To help you choose better, we've listed out a few factors that you must remember when buying concrete paint.
Take a look at them now!
Paint Coverage
This may seem like a no-brainer, but coverage is an essential factor that you must weigh-in when buying concrete paints. Even if you want to invest in a premium quality product, make sure that it can cover enough square footage in a single coat.
However, if you have more than one floor or area to paint, we recommend opting for a budget option with higher coverage.
Durability of Concrete Coatings
You do not want to buy paint that will fade, crack, or peel in slightly testing conditions. If you require paint for the garage floor or driveway, we suggest getting something that can withstand hot tires and fast pick up.
Also, make sure that the coating can withstand heavy foot traffic, household chemicals, and mildew, especially if you need paints for interior use. Additionally, we advise purchasing paints that are weatherproof as they last longer and keep the surface protected from heat, rain, snow, and sleet.
Appearance When Painting Concrete
Ultimately, it comes down to appearance as the main reason behind painting concrete is the dreary-looking façade. You can choose among several options when it comes to the finish and texture of the paint. Still, for exterior surfaces, we suggest going for something that looks natural yet aesthetically pleasing.
In the case of indoor surfaces, you can experiment with multiple options and create an artsy look that complements the existing décor. While selecting the finish, also make sure that you have the right applicator since these exclusive paints demand specific tools for achieving the desired representation.
Price of the Floor Concrete Paint
Price is another factor you cannot overlook, especially since some paints require more than one coat to create the best outcome. By now, you already know that epoxy paints cost higher than water-based or acrylic paints. Therefore, depending on the budget and stipulated area, buy the most cost-effective and reliable option.
Concrete Paints FAQ
Do You Need To Prime Concrete Before Painting?
Primer is the bonding agent between the paint and the concrete, and in many cases, it is generally beneficial to use it before painting the concrete surface. 
Some brands may also suggest using an etching primer, which makes small etches on the concrete surface to help the paint stick better. Additionally, it helps fill out the cracks and smoothens the blemishes, creating the ideal base for paint to stick to and providing a smooth finishing. 
Is It Possible To Paint Outdoor Concrete?
You can get concrete paints designed especially for outdoor concrete surfaces. But make sure to check the application process, and follow the correct procedure. The first stage usually involves cleaning the surface thoroughly beforehand, which makes the application easier. 
Also, make sure to use the right roller or brush suitable for the particular surface that needs to be painted. 
How Long Does Concrete Paint Last?
Several factors affect how long your concrete paint lasts, but the average period ranges from three to five years. That is why most brands recommend reapplying a new coat after a maximum period of five years. However, high-quality paints can last much longer, especially if the area is not used regularly and is well protected from the elements. 
Carrying out regular surface maintenance is an excellent way to help extend the life of the paint. 
How Many Coats Of Paint Should Be Applied On Concrete?
When painting concrete surfaces, it is always better to apply multiple thin layers rather than a single thick coat. Most situations require you to apply two to three coats, and each coat should be provided ample time to dry before you apply the next one. 
We'd suggest allowing a coat at least 24 hours to dry before starting the next coat, otherwise it can result in uneven colors, streaks, and peeling paint. 
What Is The Difference Between Concrete Paint And Concrete Stain?
The primary difference between concrete paint and concrete stain is how they react with concrete. Stains are acid-based and can penetrate and react with the minerals and salts in concrete, helping create richer and deeper tones. While the color is long-lasting, its texture and finish can be unpredictable, as they depend upon the nature of concrete. 
On the other hand, concrete paint is non-reactive and provides a uniform and consistent color but can peel away with time.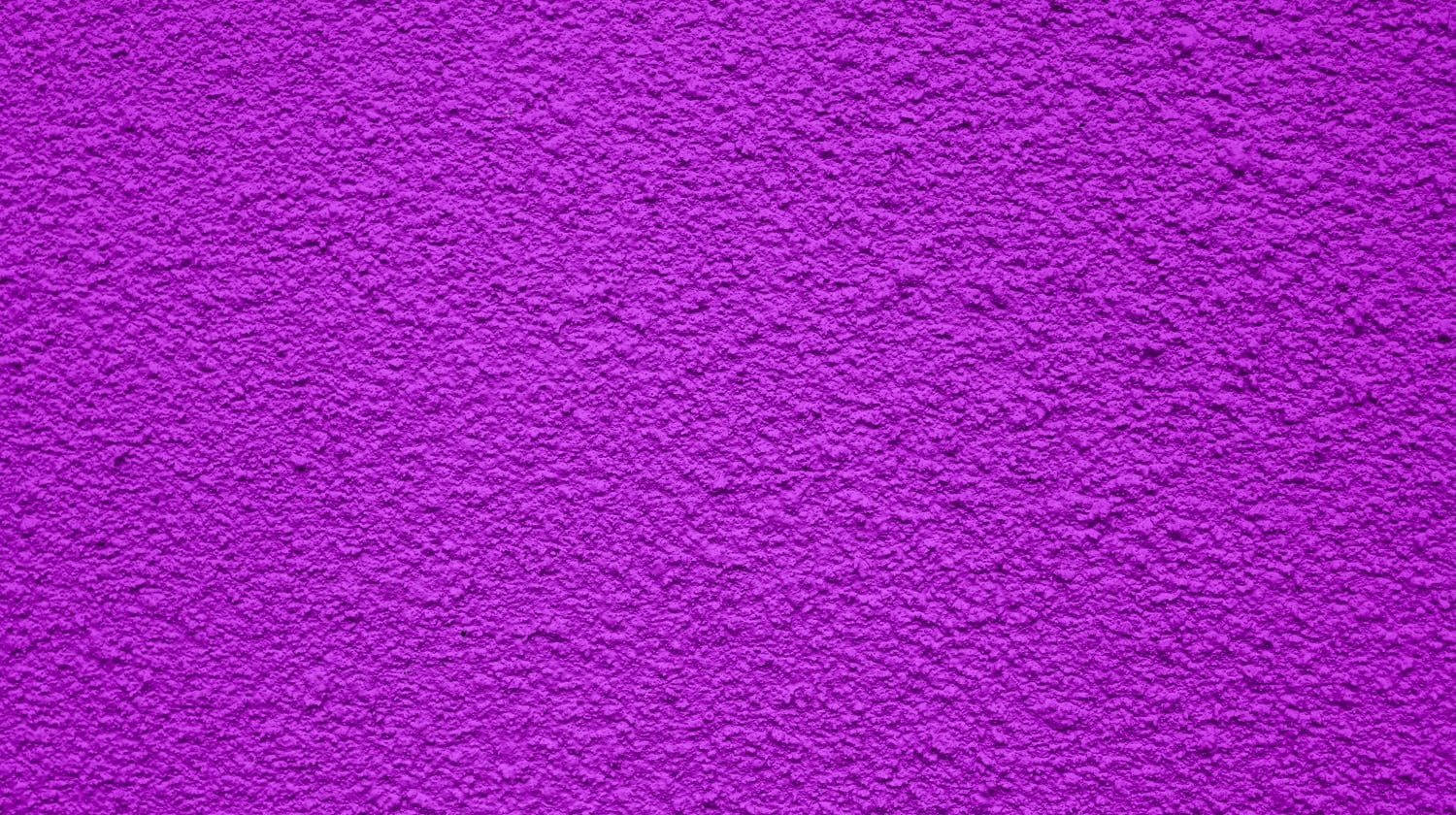 Verdict for The Best Exterior Concrete Paint
Concrete paint proves to be a key protective layer that goes a long way in maintaining structural integrity and overall functionality of walls and floors. That being said, more than the brand, you must focus on the durability factor and the net pay-off you can achieve using a particular product.
On that note, we've reached the end of our guide, and we hope you could find the best exterior concrete paint from our all-star selection. But before we leave, here's a quick round-off.
The Spruce Best Home Interior Paint & Primer in OneSpruce Best Home Interior Paint & Primer in One is the best overall, while the KILZ Exterior Concrete Paint offers superior coverage. Other than these two, the INSL-X Sure Step Acrylic Anti-Slip Concrete Coating is the best budget buy, and the Eco Advance Waterproofer is the most eco-friendly option.
Let us know in the comments section about your favorite pick from our lot.
Till next time!
Related Articles
13 Best Paints for Bathroom Ceilings
11 Best Polyurethane Protective Coatings
What is the Best Wood for Outdoor Furniture
13 Best Spray Paints For Metal
7 Best Airbrush for Miniatures & Model
11 Best Epoxy Resin For Crafts
5 Best Polyurethane for Floors
5 Best Epoxy Resin for Tumblers
10 Best Clear Coat for Kitchen Cabinets
11 Best Concrete Bonding Agent