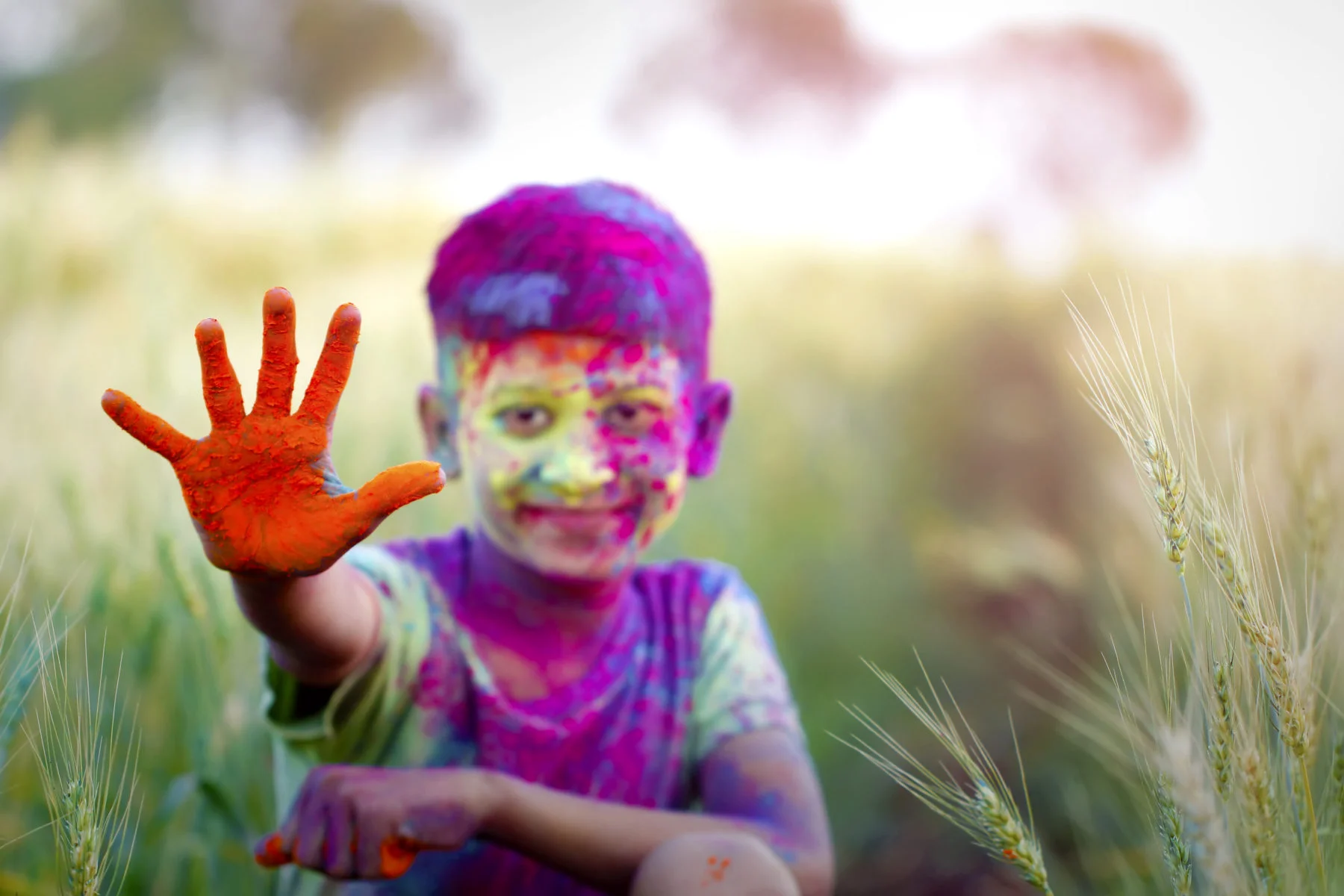 Paint has been an almost indispensable feature of artistic expression throughout the years. 
Michelangelo, Picasso, van Gogh, any painter you can think of has used, well, paint, to express themselves! 
But, expression was never limited to the canvas and the palette. Over the years, people have found ways to paint walls, buildings, cars, cookware, etc. to express their ideas in their preferred manner. 
Another area where paint has found its way is people's faces. Face painting, once practiced by mime artists only, is now practiced by cosplayers, stage performers, movie actors, and children, be it for commercial, professional, or recreational purposes. 
If you're someone who's looking to turn their face into a work of art with paint, here are the 11 best face paints of 2023 reviewed. 
Without further ado, let's get started! 
Best Face Paints Of 2023
We have compiled 10 face paints based on their quality, color range, and safety. So, if you're looking to elevate your face painting game, here's the list of the 10 best face paints you should check out.
Environmentalists have a point, the rapid deterioration and depletion of resources endanger life as we know it, so, if you're looking for an environmentally-friendly set of face paints, look no further! 
The Go Green face paint kit is a fully organic set of paints that comes in a set of 5 dark or light colors, apart from a mammoth 15-color pack that should prove adequate for almost every application. 
As the kit is fully organic, it does not use any synthetic chemicals, which has the added benefit of making it entirely safe for use by children and those with allergies. In fact, eco-friendliness was originally a tertiary consideration for Go Green, as the kit was inspired by a child crying because he couldn't get his face paint, owing to allergies. 
However, that does not mean that the face paint lacks green credentials, it's simply a jack of all trades! 
The paints are very convenient to use as they do not need to be diluted in water before application, simply apply to brush and paint! Go Green also promises loss-free delivery and the packaging is very convenient as it allows for interlocking vertical storage. 
Pros
Fully organic, very environmentally-friendly

Safe for use by those with allergies, sensitive skin, and children

Comes with convenient packaging and storage options

Loss-free delivery

Variety of colors to choose from
Cons
Some have complained that the paint is thin and greasy 

The "Monster" package is suitable only for Halloween

 
Type: Water-Based | Colors: 6 | Non-Toxic: Yes | Hypoallergenic: Yes | Waterproof: Yes | UV Reactive: No
Sale
If you're looking to buy face paints for recreational purposes, the hassle is the last thing you want. Who wants to fiddle with sponges and brushes when you want to have fun? 
Fortunately, there is now a way to avoid the hassle with Mosaiz's set of Face Crayons, which are like the set of crayons you used to doodle with as a kid, except these are meant for your face. 
The crayons come in a pack of 12 vibrant and beautiful colors which come in a pen shape for easy application and aesthetic appeal. The pen shape also comes with special grippy sections, which means applying paint to your face becomes an incredibly easy task. 
The colors are removable, which means there will be minimal scrubbing and scraping (which, by the way, is very bad for your skin) in front of the mirror. This is because the paints are water-based, which also makes them FDA-compliant and safe for children to use. 
Should you need to carry your set of paints around with you, it also comes with a hard-travel case which will prevent them from breaking. Moreover, the sticks are big enough to last much longer than traditional color sticks. 
Pros
Comes in a pack of 12 vibrant colors

Easily removable, peels off with soap and warm water

Safe for use by children and those with sensitive skin

Complies with FDA and EU standards
Cons
Cannot be used with a brush 

Prone to breaking under moderate pressure
Type: Water-Based | Colors: 12 | Non-Toxic: Yes | Hypoallergenic: Yes | Waterproof: Yes | UV Reactive: No
Not everyone is a professional in the art of face painting. In fact, given the contours, ridges, crests, depressions, and other unique features of each face, it can prove to be an incredibly difficult task. 
Therefore, if you're just starting out in the field of face painting, you probably don't want ultra-expensive paints, which is why this set of paints by Create A Face is perfect for the job. 
As is the case with the other paints we've covered so far, this set is water-based, which means it is safe for use by all and is also FDA-compliant. The pack includes eight base colors with enough quantity to "paint 50 faces". The paint dries in a maximum of 120 seconds, and Create A Face claims the paint does not fade for hours. 
The USP of this pack, however, is the set of 24 stencils that you get with it. As it is aimed at complete beginners, the stencils will help you get some basic shapes and patterns down on your or your friend's face with minimal hassle, and from there, you can move on to complex designs. 
These paints are best suited for recreational use, and professionals are better off with specialized paints. 
Pros
FDA-compliant water-based paints are safe and easy to apply and remove

Comes with glitters, brushes, foam, and most importantly, a stencil pack for beginners

Quantity is more than adequate for the price 

Dries quickly but doesn't fade so easily 
Cons
Not suitable for professionals 

More colors would've been appreciated
Type: Water-Based | Colors: 8 | Non-Toxic: Yes | Hypoallergenic: Yes | Waterproof: Yes | UV Reactive: No
If you've ever seen a light-and-sound show, you know how awesome they are, and these days, they're being paired with performers wearing neon paints to make the best use of the lights. 
Well, we don't know which paints the performers use, but we bet they dream of the neon paints by Midnight Glo. There are 6 of these paints (Pink, Orange, Yellow, Green, Blue & Purple) and they come in 0.75oz bottles.
As is expected of neon paints, these glow brightly when placed under a black light and emulate neon glow sticks. These paints are super safe to use and conform to ASTM D-4236 standards, which means you won't get nasty rashes and burns from them.
Moreover, these paints do not emit nasty fumes, which might make you dizzy and light-headed, especially on stage.
Midnight Glo claims that their paints are very competitively priced at $2.21 per ounce, and we agree with them when they say that this is way cheaper than the current market rate of around $7 per ounce. We couldn't notice a drop in quality, which makes this a fantastic deal.
These paints are made in the USA, appeasing those wary of Chinese manufacturing.
Pros
American manufacturing
Conform to various safety standards

Priced very competitively

Variety of applications

Six bright and vibrant colors shine intensely under black light
Cons
Some more paints would've been appreciated

 

Paint is slightly thick for our tastes

Cannot be used with an airbrush kit without thinning 
Type: Acrylic | Colors: 8 | Non-Toxic: Yes | Hypoallergenic: Yes | Waterproof: Yes | UV Reactive: Yes
Made by a company based in the United Kingdom, this set of face paints is one of the most popular collections and is used by people world-over. It is suitable for both, professional and personal applications. 
As usual, these paints are entirely safe for use on sensitive skin or children and adhere to both, EU and US standards of safety. While they are not organic, they are completely non-toxic.
One of the many reasons why this brand is so well-known in the face-painting community is because of the incredible number of colors you get in the pack. The pack includes a whopping 37 base paints, and that's without counting the additional metallic and sparkling options!
Further, these paints are 'water-activated,' which means that while they're not exactly water-based, they can be applied by dipping them in water with a brush, which means you get the convenience of a conventional water-based paint with the richness of a traditional paint!
Furthermore, these paints exhibit nothing short of witchcraft, as they are somehow resistant to sweat while still being easy to wash off. Talk about a win-win!
This is one of the most well-rounded paint sets in this list and is suitable for most purposes.
Pros
General purpose pack is suitable for most applications
Complies with EU and US norms
Combines the best of water-based and non-water-based paints
An incredible 37 paints in the pack
All the tools in the kit are upgradable
Cons
Not ideal for professionals serious about face painting
Jack of all trades, master of none
Type: Water-Based | Colors: 12 | Non-Toxic: Yes | Hypoallergenic: Yes | Waterproof: Yes | UV Reactive: No
Sale
Time for another professional face and body paint!! After all, it is the pros to whom the finer distinctions matter, as they have a lot at stake. Thankfully, this paint set by Mehron will not let them down. 
A staple of the performing arts and film industry, the Mehron pack comes with an incredible 30 paints; moreover, the recesses in the pack are wide enough for dipping sponges and brushes into.
Apart from three shades of Black and three shades of White, the colors included are Red, Yellow, Dark Blue, Dark Green, Orange, Dark Brown, Teal, Light Green, Dark Pink, and Purple, Lagoon Blue, Beach Berry, Mango, Amazon Green, Lime, Storm Cloud, Wild Orchid, Coral, Light Pink, Light Brown, Light Blue, Violet, Gold, and Silver.
Like the product mentioned above, these colors are 'activated' by water, and the level of water required varies with each color. The pigmentation and luster of these colors is very strong, and they're not prone to smearing.
Apart from offering an amazing color palette, Mehron claims that their paints are completely gluten-free and vegan, which means they're eco-friendly and cause no irritation to the skin whatsoever!
Lastly, these colors are effortless to remove, use soap and warm water and you're good to go!
Pros
Amazing color variety

Well-adapted for professional use 

Vegan and gluten-free for minimal skin discomfort 

Easy to remove with soap and warm water 

Attractive packaging and storage 
Cons
Not well-suited for recreational purposes
'Water activated' is a controversial term
Despite Mehron's claims, some users have reported color stains
Type: Water-Based | Colors: 30 | Non-Toxic: Yes | Hypoallergenic: Yes | Waterproof: Yes | UV Reactive: No
Sale
The Artiparty is a paradox in itself; its listing describes it as kids' paint, but the packaging describes it as professional paint. So, what exactly is it? 
This is yet another great all-rounded paint. It features 16 colors and comes only as a starter pack (some other brands featured here do sell individual colors, but for the sake of brevity, we've featured only color packs).
As is the norm, the Artiparty face paint set is wholly non-toxic, and FDA-approved. Unlike some water-activated colors we've seen, this face paint set is completely water-based, which means it trades in some paint thickness for safety and ease of application as well as removal.
The most significant plus point the Artiparty has going for itself is the fact that it is a very affordable kit, coming in at a way lower price than the competition. However, this does pose some problems as far as quality is concerned, because some users have reported premature smearing of the paint, as well as weak pigmentation.
The bottom line is that this paint is perfect for those on a budget, and while its quality is hit-or-miss at best, it makes sense for single-use applications.
Pros
Cheap; undercuts the competition's pricing significantly

Offers a lot of colors for the price 

FDA-approved and fully non-toxic 

Completely water-based, so washes off easily
Cons
Pigmentation may not be the strongest out there

Quality is a gamble
Very vague listing doesn't present most material information
Type: Water-Based | Colors: 10 | Non-Toxic: Yes | Hypoallergenic: Yes | Waterproof: Yes | UV Reactive: No
Sale
As if it wasn't clear by reading the manufacturer's name already, this face paint kit provides welcome relief from the professional and semi-professional kits we've seen recently by focussing completely on recreational use (read: having fun), and since kids are most likely to use, it is made for them specifically. 
All the options feature a minimum of 12 colors and vary in ancillary details, such as brushes, extra colors, etc. The most basic kit comes with three brushes for applying the paints. More importantly, as this kit is aimed at kids, it also comes with 30 stencils, which feature exciting shapes, such as the Batman logo, to keep kids entertained for hours!
As is standard, these paints are non-toxic, vegan, FDA-approved, and hypoallergic, meaning that no matter how sensitive your child's skin may be, these paints will most definitely not harm them.
The paints come in an elegant cosmetic case which itself makes a bold case, stating that the kit has enough material to paint 100 faces. While it proved to be infeasible for us to check the validity of that statement, considering the quantity of the material, we have no doubts about believing the statement.
Pros
Child-friendly, does not harm the most sensitive of skins
Several options and add-ons are available; base 12 colors remain the same

Decent quantity for the price

Comes with three brushes and 30 stencils
Cons
Not intended for professional use, purely for recreational use

Water-activated paints may confuse children 
Type: Water-Based | Colors: 22 | Non-Toxic: Yes | Hypoallergenic: Yes | Waterproof: Yes | UV Reactive: No
This 12-color set of paints comes from one of the most reputed and well-known players in the industry, Graftobian. 
You are greeted with a wave of professionalism from the moment you lay eyes on the box which contains the paints, as it is a beautiful snap-lock box which should do a great job of keeping your colors organized. It even has an organizational chart!
Surprisingly, unlike the other paints mentioned so far in this list, these paints are not water-based; in fact, they are glycerin-based and come in a quantity of 30ml each. Graftobian calls this formula ProPaint, and basing the paints in glycerin gives them the option of pumping them up with pigment, making them appear extremely vivid and lustrous, especially under light (such as on a stage).
As usual, these paints, despite their glycerin base, are non-toxic and approved for use by the FDA. Interestingly, these paints do not have Chinese manufacturing; in fact, they are made in the United States.
In essence, this pack is an elite alternative to the packs featured in this list and does not compromise on quality. It is one of the best products on the market, and if you have the cash, we suggest you go for it.
Pros
Incredible quality of paint
Glycerin base enables Graftobian to add a lot of pigment

American manufacturing

Approved for use by the FDA
Convenient snap-lock box
Cons
Might be hard to peel off, thanks to the Glycerin base 

Quite expensive, considering the number of colors offered 
Type: Wax-Based | Colors: 12 | Non-Toxic: Yes | Hypoallergenic: Yes | Waterproof: Yes | UV Reactive: No
Sale
The last item on our list is the face paint set made by CCbeauty. It comes in a pack of 24 paints divided into 2, so variety is well taken care of here. 
Surprisingly, this is the first and the last oil-based paint in this list, and the implications are obvious. These paints are prone to smudging, and because they are not water-based, they also need more time (and perhaps some setting powder) to fully dry onto the face.
Moreover, because of the complex setting process, it is also incredibly hard to remove from the face. Instead of simply taking to your face with some soap and warm water, with this pack, you must use some sort of makeup removal powder or olive oil or something similar along with a facial cleanser to remove the paint.
However, oil-based paints do have some clear positives over other bases, starting with how flush they sit with the face. To an average observer, a face painted with an oil-based paint seems like the color is due to the skin's natural pigmentation, such is the blending power of oil-based paint.
Pros
24 colors are decent at the price point 

Has a variety of applications, from Halloween to cosplay 

Colors come in two elegant cases which also work well for storage 

Can also be used as eyeliner or lipstick 

Water-resistant 
Cons
Removal is a difficult process 

Premature smudging is common 

May require setting powder during the application period 
Type: Water-Based | Colors: 12 | Non-Toxic: Yes | Hypoallergenic: Yes | Waterproof: Yes | UV Reactive: Yes
Best Face Paints Comparison Table
Buying Guide For The Best Face Paints
Choosing the right paint for your face can be a difficult process, as there are a number of variables to consider before finally coming to a decision. To help you with the process, here are the things you must keep in mind prior to ordering a pack of paints.
Base
Most face paints these days are water-based, with the implication being that they are easy to apply, easy to peel off, and also do not irritate the skin. They do not need any special setting powder or something similar during the application which is why the demand for water-based paints is only growing.
Water-activated paints are a new kind of paint that isn't water-based per se but cannot be applied without being dipped in water. These paints seek to combine the best of both worlds, the integrity of oil-based paints and the convenience of water-based paints, whether they actually do that is purely dependant on luck, but in general, they do perform well.
Oil-based paints are difficult to apply and difficult to remove, and they have a high chance of potentially irritating the skin, but the 'flushness' provided by oil-based paints is unparalleled.
Application
There are four main categories of paints, categorized on the basis of the intended application and user:
Kids are not interested in the artistic aspect of face painting; therefore, they do not care much for nuanced colors and slightly differentiated hues. Instead, kids care more for bright colors, and a palette intended for kids will be full of vibrant colors.
Moreover, kids' skin, compared to adults' skin, is much more sensitive to irritants and foreign elements; therefore, almost all kids' paints are FDA-compliant and will rarely cause skin problems.
Lastly, kids' paints also come with certain child-friendly brushes and stencils which make diving into the world of face painting less daunting for them.
Cosplay, once a little-known niche of "otakus," has now become a booming industry, with several specialized accessories being developed especially for cosplay artists. For the uninitiated, it is the art of dressing and decorating oneself to resemble popular characters from fiction, such as superheroes, video game characters, anime characters, etc.
Therefore, it should come as no surprise that cosplayers have taken extensively to face paints and that specific face paints have been developed for cosplayers. These paints, like kids' face paints, have a wide color spectrum and generally feature higher-quality ingredients than ordinary face paints.
Most of these paints are activated by water, instead of being based on it, because water-based paints start to wear off relatively quickly. If you plan on attending a convention (Comic-Con!), make sure you do not buy water-based paint as you will probably sweat a lot.
If you plan on applying face paint for an occasion and don't need something specialized like a cosplayer's face paint, it's best for you to get casual face paint.
Casual paint is generally cheaper than specialized face paint. Moreover, since some companies exclusively make casual face paints, they choose to sell them individually instead of in packs, which makes them cheaper to buy.
This makes sense because causal paints are usually used once or twice, and when you buy paints individually, you get a greater quantity of that paint, allowing you to paint the whole family's face at the reunion!
Face painting is not merely a source of recreation; for some, it is a source of income. These professional painters, capitalizing on the popularity of face painting, offer their services as professional painters to the public.
Since professionals charge, those availing of their services expect nothing less than excellence, and excellence comes from excellent paints.
These paints have a bright palette to cater to the needs of the masses and they also come with pans to keep them organized. Since professionals do not want to pay medical bills for their customers' rash treatments, the paints are usually FDA-compliant.
Lastly, professionals offer their services to artists and stage performers as well, so for them, the paints have to last incredibly long, which is why professional paints do not wear off, even when exposed to extraordinary sweat, dust, and dirt. 
Color Range
It doesn't take a rocket scientist to figure out that color range varies immensely from manufacturer to manufacturer and the aptness of each range is dependent entirely on the wisdom and discretion of said manufacturer.
If you're buying colors for a party or some social event, it's best to get yourself a color range that features bright, vibrant colors which will inject some life into the party.
However, if you're buying colors for, say, Halloween, then get yourself some darker shades that'll suit the occasion. Darker hues are also preferred for performances where the light will be thrown directly on the performers.
Budget
Obviously, none of us fancy spending a fortune on face paints, which is why it is important to keep the price of each paint or set of paints in mind.
As a thumb rule, paints that are intended for casual applications, such as for use by children, will generally be cheaper than professional paints as the materials used for making them aren't very expensive (though the inclusion of guidebooks, stencils, etc. drives the cost up).
However, if you're a professional or a cosplayer, it is strongly recommended that you get a decent paint set, even if you have to pay a little extra, lest you may get stuck on stage or in your convention with paint running down your face. 
Face Paints FAQ's
Are face paints safe for use on the skin?
Face paints are generally safe for use on the skin. However, it is recommended to use high-quality face paints made specifically for the skin and avoid using products that contain harmful chemicals or allergens.
The longevity of face paints depends on the quality of the product, the amount applied, and the skin type of the person wearing it. Typically, face paints can last for several hours to a day.
How do I remove face paint?
To remove face paint, use a gentle cleanser or baby wipe and wipe away the paint from the skin. Avoid using harsh soaps or scrubbing the skin, as this can cause irritation.
Can I use regular paint on my face?
No, it is not recommended to use regular paint on your face. Regular paint contains harmful chemicals and toxins that can cause irritation, allergic reactions, and other skin problems.
Can face paints cause allergic reactions?
Yes, some people may have an allergic reaction to certain ingredients in face paint. It is important to test a small patch of skin before applying the paint to the face or body and to stop using the product if any irritation or allergic reaction occurs.
Can face paints be used on children?
Yes, face paints can be used on children, but it is important to use non-toxic, hypoallergenic, and water-based face paints that are specifically designed for use on children.
Can face paints be used for body painting?
Yes, face paints can be used for body painting, but it is important to choose a high-quality product that is safe for use on the skin and avoid using products that contain harmful chemicals or allergens.
Conclusion
We are truly grateful for your time spent reading our article, and we hope it has proven to be valuable in your search for the perfect face paints. Energized by your passion for the art and an unwavering commitment to guide you in finding the right face paints for you, we're excited to present our top three recommendations based on the reviews above!
The Go Green Face Paint is an ideal option for environmentally-conscious artists who also value organic and safe products, ensuring that neither your skin nor the planet needs to carry the burden of harmful chemicals.
If you're looking for a fun and hassle-free alternative, the Mosaiz Face Crayons is a good option for easy and smooth application. These vibrantly-colored crayons are perfect for recreational purposes, allowing you to express your creativity without the fuss of traditional face paints.
Lastly, if you're a beginner ready to embark on your face painting journey, the Create A Face Paint Set for Beginners is the right choice. With its 24 stencil set catered to new artists and FDA-compliant water-based paints, you'll be able to hone your skills effortlessly and safely.
We cannot wait to see how your creativity unfolds using these face paints. As you experiment and dive deeper into the world of artistic self-expression, remember that your bold and imaginative ideas can paint the world in new and dazzling colors. Keep experimenting and have a fantastic time face painting!
Related Articles
9 Best White Face Paint For Cosplay, Clowns & Halloween
5 Epic Face Painting Supplies That Will Improve Your Designs
Learn How to Body Paint With Brilliant Results
5 Best Airbrush for Body Painting
16 Brilliant Face Painting Techniques to Feed Your Imagination
11 Best Face Painting Kits of 2023
13 Best Paint for Furniture of 2023
13 Best Paints for Bathroom Ceilings in 2023
13 Best Concrete Paints of 2023