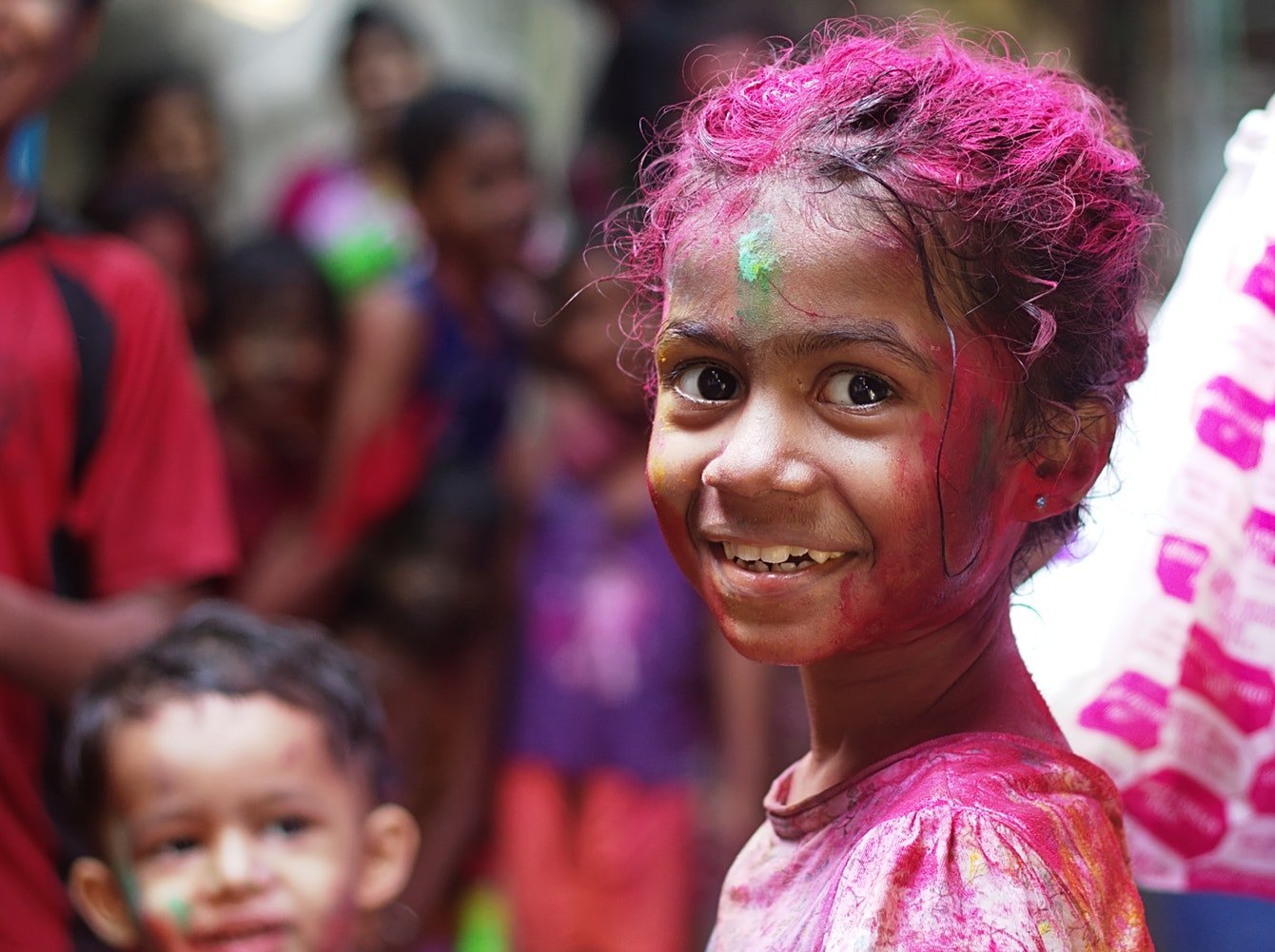 Face and skin painting is a genuinely fun activity for everyone – the artist and the subject! 
Kids especially are very excited whenever the words "face" and "painting" are put together. 
However, it's effortless to start painting on faces without giving it much thought – face paints must be chosen with as much care as possible, just because it's people who are being affected. 
Since skin and face paints are in constant direct contact, it becomes crucial to select face/skin paints which are soft on the skin and do not yield any reaction like rashes. 
You'll be surprised to know that depending on your specific use case, such as painting bellies at a baby showers, you can pick a paint set of your choice! 
Today, that's what we will be talking about – we have picked 11 of the most value-for-money, safe and high-quality painting kits on sale today. Without further ado, let's begin with our discussion! 
Best Face Painting Kits Of 2023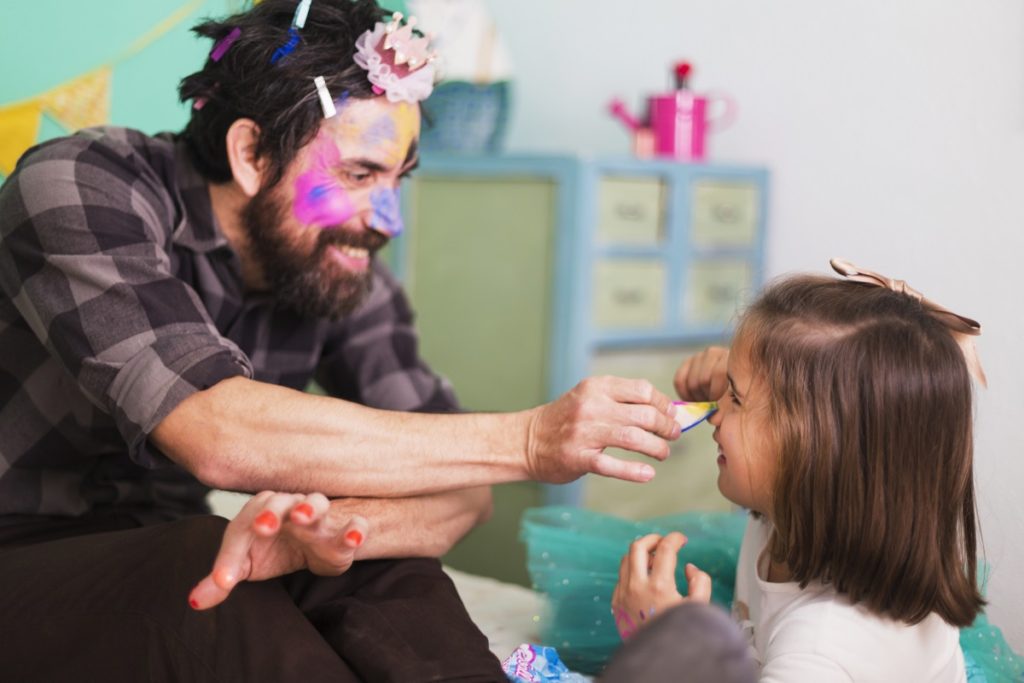 Sale
The best part about face colors is that they come in several variants, including crayons. This set of 24 face painting crayons is a beautiful method of putting face paint! There is a substantial variety of colors on offer. Further, these colors are elementary to paint with and require minimal effort. They are water-based and come with the safest and best ingredients. 
Experience
The primary application of these paints are during children's events and parties, and you can be sure they'll be a hit there. These are soft but do not break off the face surface and wash away very quickly. These colors contain zero parabens and are non-toxic. Not just this, they'll be very safe for children with sensitive skin. Rest assured, for simple face paintings, these are perfect. 
For doing simple designs such as whiskers from bats and cats, animal designs, face tattoos, etc. – these crayons will be more than sufficient. All that's needed to get rid of them is a sponge, a spot of soap and some warm water! They come with six metallic shades, which can add that extra touch to your face paintings. 
If you're looking for an excellent, value-for-money, yet a safe product, this is your best bet. 
Pros
Extremely safe to use, especially for children and those with sensitive skin

Comes off with just a sponge and warm water in a matter of a few minutes

Metallic colors add a different dimension to your face paintings
Cons
Harder to make more complex designs using crayons, best for casual use
Sale
If you're not new to this space, chances are you've encountered this product earlier. That's all because Snazaroo makes incredibly high-quality, value-for-money and safe products, suitable for all age ranges and skin types. Even though this is wet paint, it doesn't chip or break off and comes away cleanly with not that much effort. It also comes bundled with a lot of stuff! 
Experience
There's very little that the Snazaroo objectively gets wrong as a set of face paints. There's a good variety in the shades on offer (12 different, yet vibrant and punchy colors), as well as two paint brushes and four sponges to help you get the color on! They do give you the entire set of things you might need – outside of a palette, but that's an optional item. 
Then, we come to the safety aspect of the paint. It's very, very safe – it protects the painted person or child from a variety of toxins and is safe for sensitive skin as well. It's compliant with the FDA, free of any toxic fragrance components and pungent odors, and also adheres to the most common regulations on cosmetics. The application and removal are also reasonably straightforward. 
All in all, you get a fantastic all-in-one kit for not a lot of money. One of the best products on the market today! 
Pros
Comes with literally all that you need to get started with face painting

Decent variety of paints on offer, colors are very high quality

No compromises on safety, smooth application of paint
Cons
The volume of paint is slightly lesser than most other sets on the market
Global BodyArt – Carnival Face Painting Kit
If you're on the lookout for a fresh, almost professional painting kit which offers a variety of colors, this is one of the best options out there. The Carnival Face Painting kit comes with several split cakes instead of similar sized ones, which means you have access to a much larger variety than other kits. It delivers a good quality painting experience! 
Experience
When you're looking for paints, chances are you'll go for the paint set which gives you the most amount of paint shades. This set does that in spades since there are variable sized paint cakes. Painting a single color is incredibly easy – you merely have to use the brush or the sponge to wipe the entire face with a unique shade. However, there is no brush included with this set.
A sponge is also notable by its absence. The color variety and the quality of paint used are, however, enough to sway us towards suggesting this set for painting faces and bodies. These paints are hypoallergenic and FDA compliant as well. The volume of colors which you get with this set is also a major plus point for this set. All in all, a fantastic set with some compromises!
Pros
Comes with several paint shades

Safe enough for use on people with sensitive skin as well as children

The volume of paints you get will last you for multiple painting sessions
Cons
There is nothing besides the color that you get with this paint kit, will have to buy stencils, sponges, palettes, and brushes on your own 
Sale
Are you looking for a funky paint kit which looks cool and performs just as well? Zenovika has a beautiful offering in this department, one which gives you 81 components! There are more than 50 stencils, 15 paints, two glitters, 2 chalk hair colors for that extra zing, and two sponges to ensure the paint spreads evenly. Except for a brush, you get everything you need! 
Experience
You get more than what you can reasonably use at once with this set. Further, your components can last you much longer than just the paint, so this kit makes much sense for someone who is looking for a no-nonsense addition to their face painting toolkit. It costs a dollar and a half per bottle of paint barely, and as such makes for an excellent value proposition.
You're also getting several other components which are very likely to make your painting experience much more fun and easy for all involved – including yourself and your subjects! The variety of stencils especially makes this kit worth the outlay. The package includes glycerol as a primary binder, as well as candelilla wax as a preservative for the paint on the skin.
Both of these components come tried and tested and help further the case for getting this kit, especially if you're starting with face painting!
Pros
Unbelievable amount of stencils on offer – makes your job much easier

Comes with chalk hair colors and glitter, which help you deliver a more comprehensive face painting experience

Colors are trusted when it comes to health and safety
Cons
For more specialized colors, you may need a palette or procure paints individually
Sale
If the kit above does not feel comprehensive enough, the new kid on the block claims to provide a solution – particularly when it comes to brushes. Blue Squid set up shop just two years ago, but their Face Paint Kit gets you to work faster and better. You get 30 stencils, two brushes, four sponges, two pans – white and black, two glitters and 12 punchy colors to boot! 
Experience
This particular kit is well-known both because of the quality of their paint as well as the variety of stencils they have on offer. Since Blue Squid is a new company, it doesn't stop at merely giving you the products and hanging you out to dry; you also get several tutorials on their website. These tutorials range from stencil use to full-blown character designs like Darth Vader!
Paraben-free, non-toxic, FDA-compliant, hypoallergenic, and most importantly, vegan – these are the paints which are the least likely to cause damage to the skin of the subject. These paints are incredibly safe, and the vibrancy of colors is better than most others can offer. The glitters add to the pizzazz of face painting, and the pans are useful for mixing paints.
Pros
Much safer and more eco-friendly than other comparable paint sets

Online tutorials are wonderfully detailed, can make intricate designs simply following them

Comes with many stencils, which make life easier in events of scale
Cons
Just 12 paints might feel insufficient for some painters
For those of you looking for more professional face painting kits and taking your skills up to the next level, the Professional Face Paint kit by Bo Buggles presents an excellent opportunity. You get sixteen different pots to store your paints in, and the set comes with a brush. The paint set arrives in a luxurious case too! 
The exterior case makes it perfect for those who travel frequently. 
Experience
This kit leaves no stone unturned in ensuring you get an enjoyable painting experience. There are twelve vibrant and punchy paint shades on offer, and four shiny yet understated glitters to make the experience that much better. All of the colors Bo Buggles have on offer are compliant with FDA norms, safe for all kinds of skin, and are glycerin-based. 
These are not oil or acrylic paints – instead, they are based on water! They also include 30 stencils for the most common patterns and shapes you can expect to work with during events. These make your life much more convenient and last long even after the paint is finished off. 
There are a few problems too, however – one of which is the lack of a sponge with this set. The other problem is that since this isn't a cake, you can't use the paints without using a palette or a tray in between. 
This set makes for a strong competitor to most other intermediate level face painting kits out there. 
Pros
Comes with a luxurious exterior cover for paints, very traveler-friendly

The brushes included are of very high quality, same goes for the colors and glitter too

Stencils are very useful while face painting en masse
Cons
Does not have a sponge as part of the standard kit
Sale
This kit aims explicitly at those wanting to create a career out of face painting. It is incredibly expensive compared to all the other painting sets we've reviewed and does not come with anything other than just paints. Twenty-six different shades in thirty bottles, to be accurate. 
These paints are leagues ahead of what you get in other kits, however, both in quality and mixability. 
Experience
These are the paints you find on Broadway plays!  These paints perform incredibly well when it comes to being painted on faces and bodies. These paints contain the very best of face painting materials – Avocado Oil, Cocoa Seed Butter, Cucumber Extract and so on. 
Hence, you can see that these paints are not your supermarket-variety paints, and will deliver a fantastic experience even though they're water-based. Make sure you use a setting spray after you've finished painting! 
These paints come tested with over 90 years of experience by makeup artists all over the globe, including use in Hollywood and Broadway who are the largest consumers of this particular kit. 
The Paradise AQ range is the top-of-the-line and hence makes zero compromises in any arenas. If you can afford it, we suggest getting your sponges, brushes, and mixing palettes as well. Welcome to the world of professional face painting! 
Pros
Best quality of paints found anywhere on the market
Used in the best places for nearly a century, comes with the trust of Hollywood and Broadway alike
Variety of shades on offer and mixability is unmatchable by any other face painting set on offer
Cons
Does not come with any other besides the paints, you must have your painting items beforehand
A few kits above focussed solely on the paints. Here, we do something a little different and move towards the end of our discussion with a set of professional face painting brushes. There are 12 brushes in this set, all made out of high-quality synthetic materials which are also non-toxic.  They come with a lifetime guarantee on their quality, to top it off. 
Experience
These paintbrushes are not your average, run-of-the-mill paintbrush set. These are made specifically for face painting and hence come with bristles that vary in size and width, though their lengths are the same. Some brushes are pointed, some are straight, others are frazzled – each brush has its purpose, and does it very well!
They're built using solid wood, and the ferrule is all aluminum and holds the bristles tightly.
These brushes establish that you don't need to splurge too much on brushes to get quality brushes which last you years without breaking or bristles falling here and there. The material of the bristles is quite soft so using them on children's faces won't be an issue for anyone. Paint tends to stick well on the surface and to get it off isn't a source for trouble as well.
All in all, it's a beautiful set of brushes for those interested in face painting. To avoid the mess sponges make, go for these paintbrushes!
Pros
Comes with 12 brushes which are all different in shape and purpose

Brushes have a solid wood handle, and the ferrule is aluminum so no rusting issues

Synthetic, high-quality bristles make life much easier
Cons
Does not have a round brush, which one generally expects to see in every brush set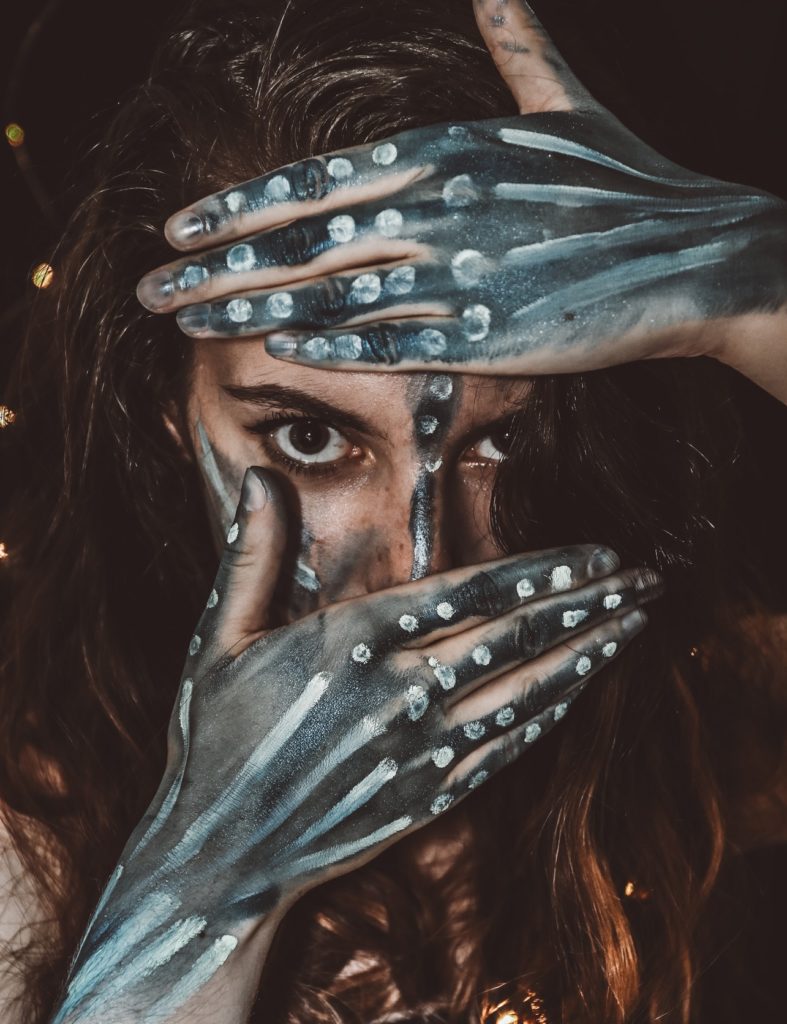 With the last review, we wrap up our discussion on 11 of the best face painting kits you can buy on the market today. All of them are somewhat different in their applications, uses and the variety of equipment that you get with each of them.
However, what remains constant is the quality of material that you get – all of these have solid quality and safety credentials to back them up.
Related Articles
9 Best White Face Paint For Cosplay, Clowns & Halloween
5 Epic Face Painting Supplies That Will Improve Your Designs
Learn How to Body Paint With Brilliant Results
5 Best Airbrush for Body Painting of 2023
16 Brilliant Face Painting Techniques to Feed Your Imagination
What is the Best Wood for Outdoor Furniture
13 Best Spray Paints For Metal
7 Best Airbrush for Miniatures & Model
11 Best Epoxy Resin For Crafts
5 Best Polyurethane for Floors
5 Best Epoxy Resin for Tumblers
13 Best Spray Paints For Metal
7 Best Sprayers For Staining A Fence
7 Best Airbrush For Models & Miniatures
10 Best Clear Coat for Kitchen Cabinets
7 Best Polyurethane for Floors