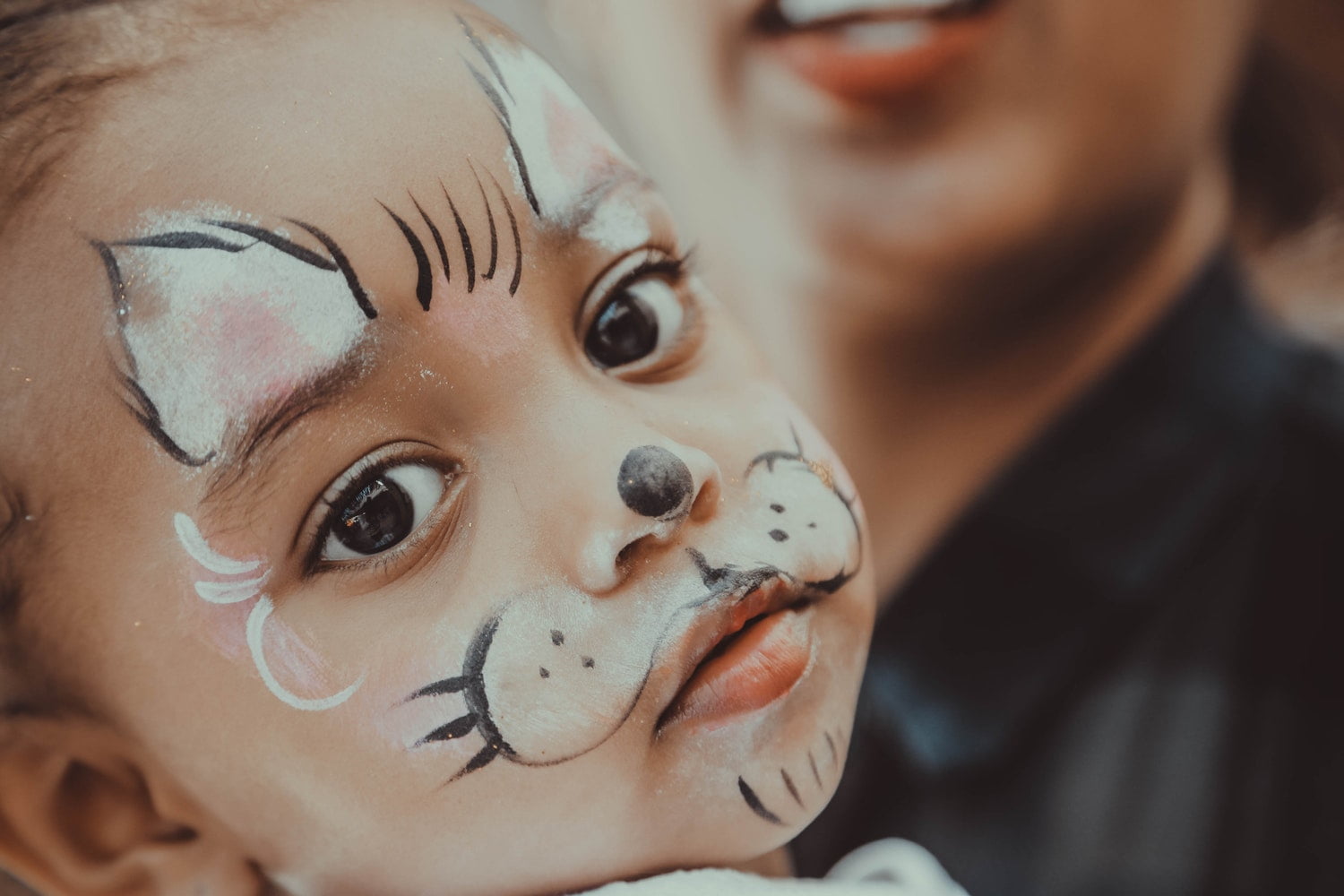 Face painting is a wonderful activity, and it comes with its own challenges.
However, many of these are easily avoidable with the help of  a few extra supplies which are definitely important in improving the way your paint looks and also help it last longer.
Today, we will walk you through three such categories of supplies which will drastically improve your face painting experience and their results, too.
The Basics of Face Painting Extras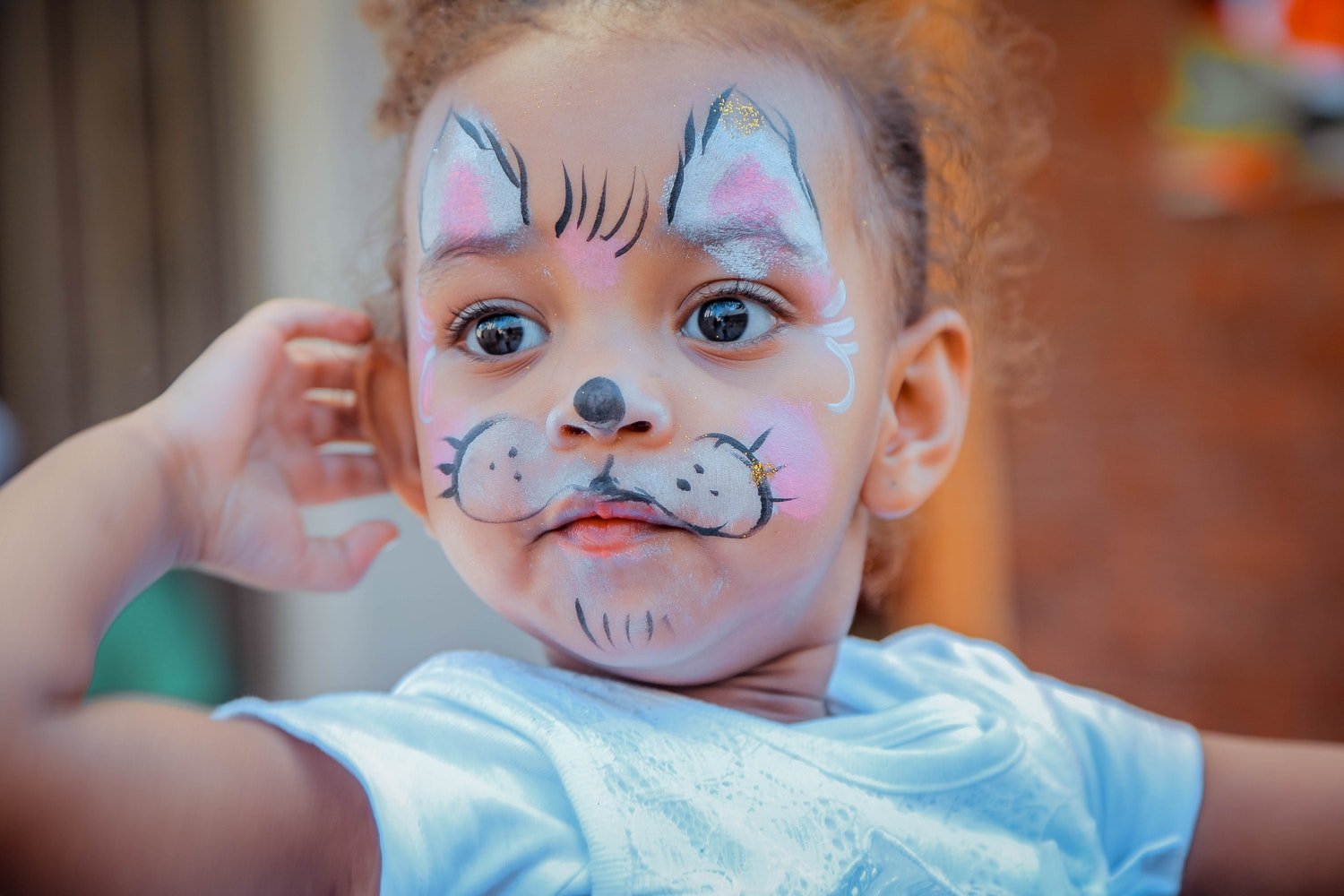 There are three major stages into which we can divide the process of face-painting when it comes to the various supplies you will need. The first stage is called pre-application, and you need certain supplies to ensure that the applicant's skin is not harmed in any way by the paint – but you also need to ensure the paint does not get chipped or removed easily.
You will definitely need all the brushes, sponges and applicators you can get your hands on as well. The next stage is the post–application stage, wherein you ensure that the paint you've applied will last as long as it can with the help of setting sprays, for example.
The final stage is after the paint's use is over – making sure it gets removed cleanly and safely is as important as any other stage. This stage is often referred to as the removal stage. All three stages demand attention individually and need their own sets of equipment.
Now what we're done with setting the tone for the products to come, let's begin with the first stage!
Stage 1. Pre-application/Application Stage
If you've been face painting long enough, you can tell why these are first up on the list. High Density Sponges make face painting much easier and more intuitive compared to working your way through a face painting session – armed with just a brush.
The major differentiator among high density sponges and others is that they have micro-fibers embedded all through the surface. Thiey are capable of delivering a wonderful, even finish on any skin type.
The best sponges are often some of the smallest. When you're applying paint with a sponge, you want to exercise some degree of control on the paint. This is where sponges that are small start delivering – they give you superior control over your painting direction.  
Hence, if you want to get a great painting experience and save some crucial time in painting large swathes of similar paint (say for a background), you must have a sponge with you.
For those who apply makeup regularly, kabuki brushes are a common sight. However, whether you're a makeup enthusiast or not, you should have these brushes with you – simply because they help you deliver broad strokes better.
Artists' brushes are far too fine to cover any appreciable area, and even small sponges are sometimes just too large. Kabuki brushes fill the gap between brushes and sponges quite usefully.
You should generally have a cap for these brushes. Sounds quite strange – however, they have a whole host of protective benefits. These benefits include preventing accidental use as well as preventing paint transfer to other painting materials such as brushes etc.
You're best served by keeping the bristles moist and dipping the brushes into paint – and then you're off creating. Time for you to get to work!  
While we covered kabuki/broad brushes above, your art is incomplete if you don't have proper detailing in the artwork (or in your case, someone's face). Fine paintbrushes are a definite need when it comes to face painting – in that you need just artists' paintbrushes and a set of paints to get started with face painting.
A variety of paintbrushes such as flat, round, filbert, etc. will give you unparalleled creative freedom. When it comes to the material of the brush end, you should generally choose synthetic over animal-based. For one, it's the more ethical choice to make.
Technically synthetic brushes make more sense too – they have much more springiness or "backbone" while being dipped in water. They are also generally cheaper.
Face painting brings with it a number of issues, especially those where the paint doesn't stick on the face and on the other hand, pigments sticking around even after washing. In the worst case, face paints may even trigger allergic reactions on the skin due to sensitivity.
Sale
Barrier sprays are of immense help in this regard. They act as barriers to the skin and when you spray it on the face surface. Here, the alcohol and water mixture allows for the paint to settle properly, making it a decent surface for paint to adhere to for long hours.
A barrier spray is also known to have a matte effect which is a huge benefit for people who have oily skin – the T zone of your face won't have any signs of sweat!  
On a different note, this spray acts just as if you had a second layer of skin, and hence helps you decrease the sweat which comes up to your skin. Performances can be demanding and hence, one has to take precautions.
Setting sprays are also a great alternative for people who avoid oil-based face paints, simply because it makes clean-up a whole lot easier.
For those who plan to skimp on setting spray, especially beginners who consider this a futile sunk cost – if you value skincare and want to improve your painting experience, it is most definitely needed.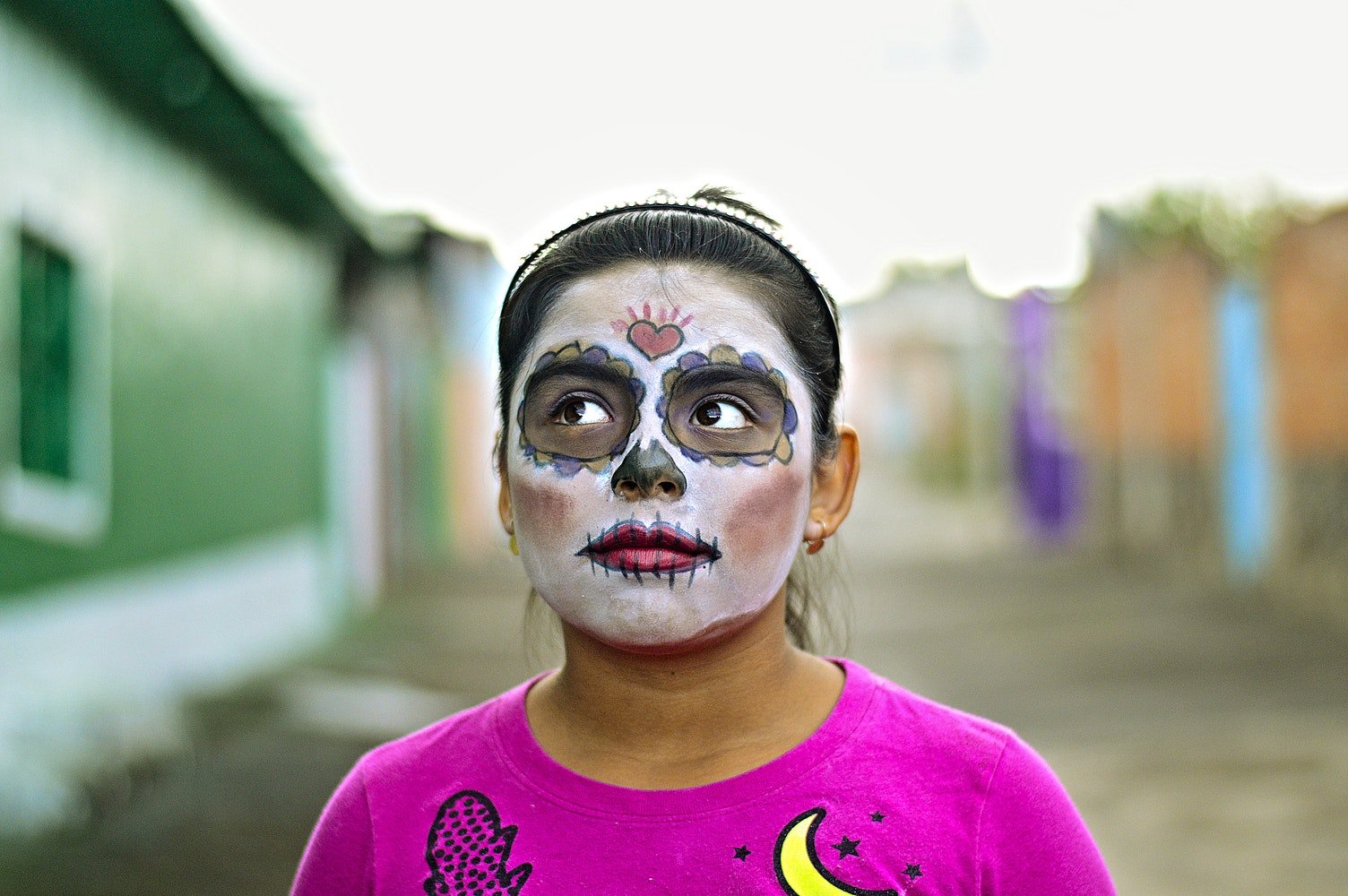 Stage 2. Post-application Stage
As we're progressing along the stages, there are a number of things which you will need during each of them. Another such essential item is coming right up:
Like we pointed out in the last section, painting without sprays can make life very difficult. This is especially evident in the post-application stage. Once you're done with painting after applying an initial layer of setting spray beforehand, you should take care to lock the paint in and ensure that your paint stays on the skin for much longer.
Sale
A layer of setting spray after face paint not only makes the paint stand out for hours after it has been applied (consider attending days-long conventions and events). It also reduces the chance of the paint getting off your face and getting transferred somewhere else.
If you intend on being in the spotlight during conventions, keep setting spray handy – cheek pressing and touching is unlikely to get paint off your face then!
Stage 3. Paint Removal After Use
Now that you're done with the convention/event, it comes to the last and often most agonising part – washing the paint off of your face. It seems like an easy task, but depending on the kind of paint you used, the method and extras you need may vary.
This needs effort and care, much more than water-based paints. While oil based paints do have longevity and better pigments, they will give you a hard time when you're getting them off unless you have the correct solvent for your face.
Even after the solvent, you need a facial cleanser which targets oily skin. Another method of getting oily paint off your skin is to use baby oil, or a makeup remover which is waterproof. These are readily available and don't take much effort – water and soap just won't work as well in this case.
For best results, always use setting spray before and after painting.
You'll need nothing outside of warm water and some soap to get water based face paint off. If you had too much paint on in the first place, we recommend using a loofah or a washcloth to get rid of any dirt or grime which may be stuck if you've been in a convention for too long.
Pair that with a bar of exfoliating soap, and it gets rid of all kinds of binders and goes deep into your pores to get rid of all the chemicals that have been on your face and body for so long.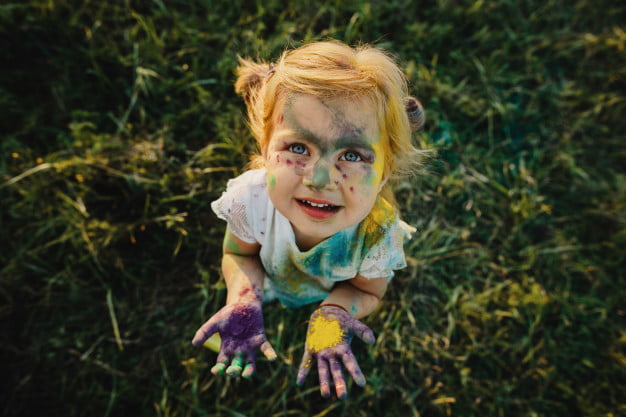 Face painting supplies, not the complete story
Even if you have all these at your disposal, chances are, it won't help further your cause much unless you get your head down and put the hours in. Face painting is a skill that needs practice – lots of it, in fact. It's persistence and the ability to learn which helps you acquire solid face painting credentials. The tools are as good as the person using them.
It's not just about exploring a variety of designs or perfecting a single design. As a great face painter, it is expected of you to be able to use these supplies in such a way that you can recreate designs and work on new ones effortlessly after you've done it a certain number of times. Work hard!
Wrapping up   
With that in mind, we wrap up today's discussion about the best face painting supplies that are bound to improve your workflow and your designs. Be it the pre-application or the post-application phase, these supplies are bound to give you an enhanced painting experience for both the painter and the one who's painted on.
And remember, these supplies need work to establish a workflow which is best for you, so keep at it, and have fun painting!
Related Articles
9 Best White Face Paint For Cosplay, Clowns & Halloween
6 Best Body Paint  | Top Brands Compared
Learn How to Body Paint With Brilliant Results Right Now
5 Best Airbrush for Body Painting  
16 Brilliant Face Painting Techniques to Feed Your Imagination
What is the Best Wood for Outdoor Furniture 
13 Best Spray Paints For Metal
7 Best Airbrush for Miniatures & Model 
11 Best Epoxy Resin For Crafts 
5 Best Polyurethane for Floors  
5 Best Epoxy Resin for Tumblers  
9 Best Exterior Wood Stains Today 
13 Best Spray Paints For Metal
7 Best Sprayers For Staining A Fence
7 Best Airbrush For Models & Miniatures  
10 Best Clear Coat for Kitchen Cabinets [Buyer's Guide]
7 Best Polyurethane for Floors