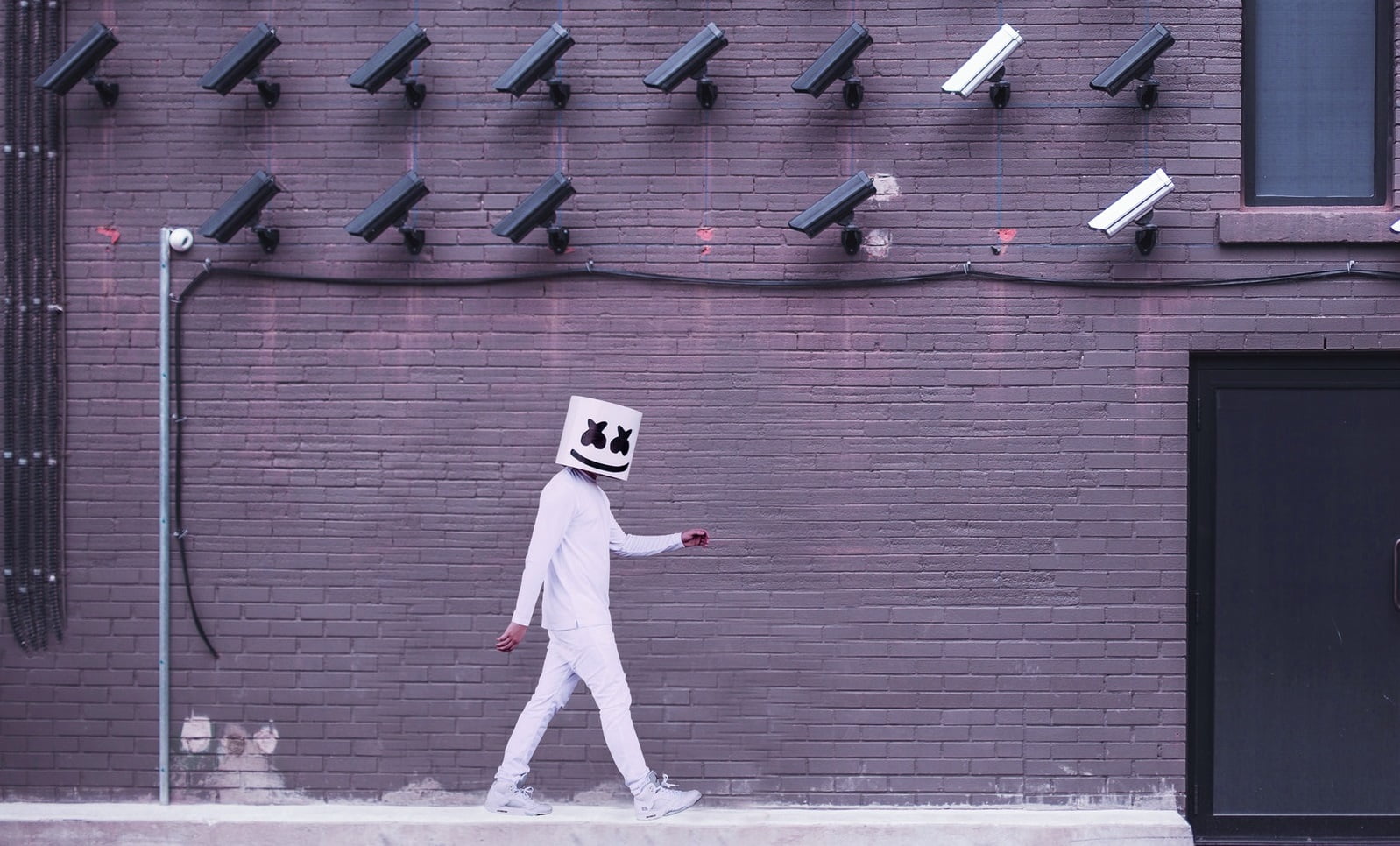 Cosplay is one of the most interesting and characterful hobbies you can have. However, cosplay does take a lot of effort – and a significant part of the effort you put goes into paints. 
Paints are the final link between living the character and simply dressing up as one; hence, you should get to work with paints as frequently as you can and put in as much effort as possible! 
To make your life a little bit easier, we now put together a list of some of the best paints and brands which are on offer today.
At A Glance: Our Top 6 Picks for Body Paints
They all offer the same economical yet vibrant painting experience, though they are all unique in the value that they provide. Without saying more, let's jump right into the reviews. 
Best Body Paint For Cosplay
IMAGE
PRODUCT
DETAILS

Our Top Pick

Our Top Pick

Mehron

Lasts for hours
Loaded with moisturizers
Vegan-friendly

VIEW LATEST PRICE →

Snazaroo

Suitable for sensitive skin
Easy to use
Water-based paint

VIEW LATEST PRICE →

Graftobian ProPaint Kit

A set of 12 shades
Water-based paint
Comes in a luxurious box

VIEW LATEST PRICE →

TAG Face Paint

Hypoallergenic
Vibrant paint colors
Compact

VIEW LATEST PRICE →

Mosaiz Face Paint

Comes with two metallic shades
Hypoallergenic
Ideal for sensitive skin

VIEW LATEST PRICE →

Ben Nye Magicolor Liquid Paints and Glitters

Available in different size options
Paints are also sold individually
Long-lasting paints

VIEW LATEST PRICE →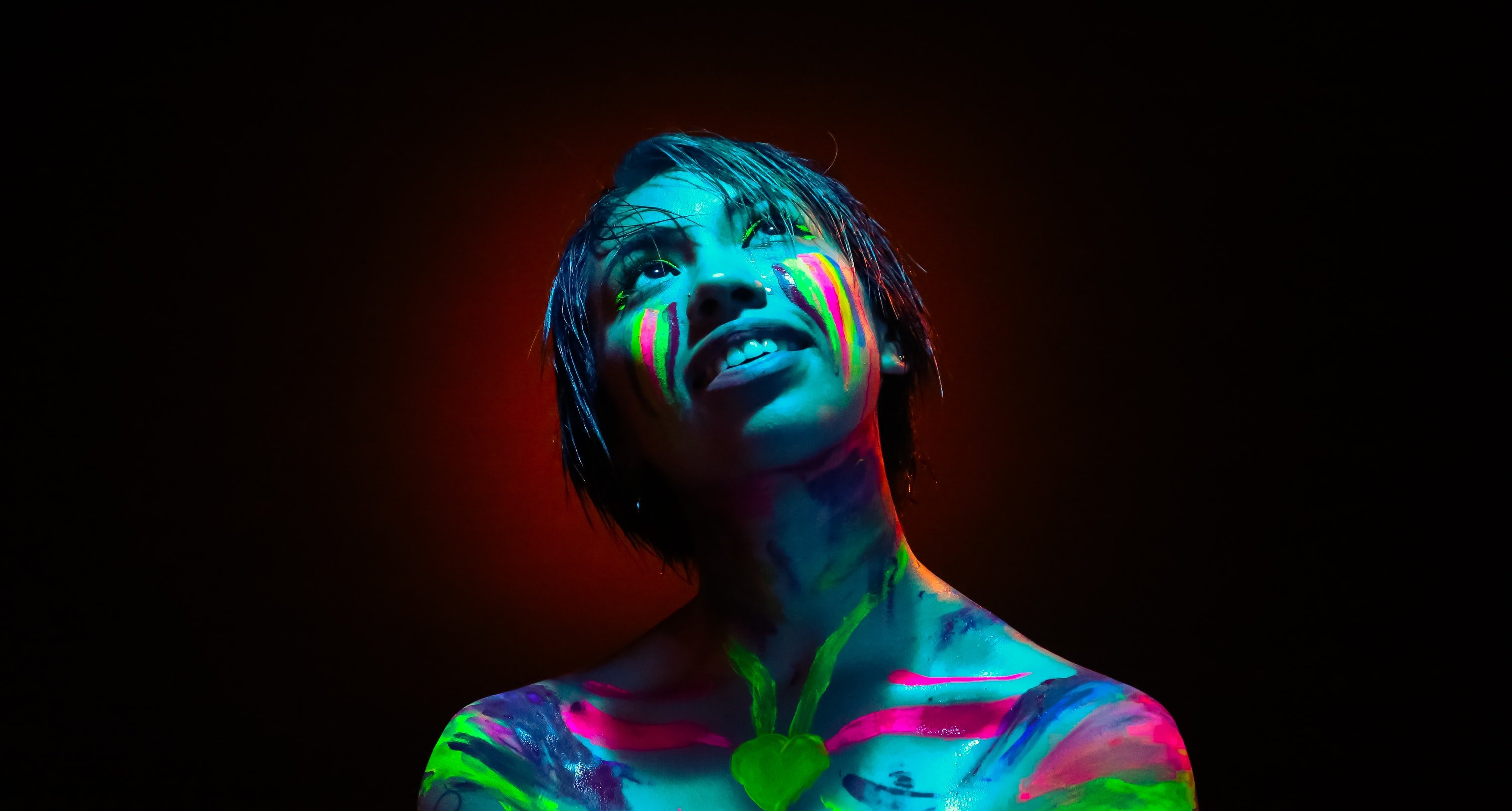 If you're looking for the best in the business – a manufacturer who has known the product long enough that they are a reason for the popularity of face paints today, you're in the right place. With over 90 years of experience, they're bastions of the body paint industry.  Their pigments and shades are extremely punchy and bright, and the raw materials are par excellence as well. 
Experience
Mehron has been behind countless circus shows, Broadway shows, and theater performances – you name it, Mehron has been a part of it. Their credibility is beyond reproach, and their products still follow the winning formula they've been using for decades. This formula is to use wonderful, extremely safe and soft raw materials which can last for hours on skin easily. 
Coupled with a few sprays of a setting spray, it lasts for hours easily. The only thing that will pinch is the price. These are among the most expensive products on the market, but these will never fail you whether it comes to quality, the softness of paint on your skin or the safety of paint. 
If you do not consider the price and focus solely on the quality of the product, these are about the best cosplay paints money can buy. 
Pros
Extremely safe and soft, come loaded with moisturizers like cocoa seed butter and avocado oil

Vegan-friendly, hypoallergenic, rated safe by the FDA

With a setting spray, you can last through a single competition with ease
Cons
Mighty expensive, perhaps the most expensive mass-produced body paint  
Sale
Snazaroo has consistently been placed among the topmost brands when it comes to cosplay and body paints in general. Their face paints have been rated as some of the best on the market today. The reason behind almost universal praise is not belonging to the professional side of the market entirely – they make something for everyone and that too at affordable prices! 
Experience
Snazaroo's entire range of products is rated as being extremely safe, whether you see if it's safe for sensitive skin or being approved by the FDA on all major parameters. This, coupled with the value that they bring by getting you around 36 varieties of paint, gets you a fantastic overall experience which is simply unbeatable for the price. 
Whether it's Overwatch characters, your favorite Anime protagonist or superhero you're cosplaying – these colors are available in a variety of shades, so you have nothing to worry about. The only compromise that comes, is in the form of a little bit less pigment concentration than we generally like to see in face paints – but it's sufficient for any cosplay convention! 
All in all, Snazaroo has been around on the market long enough to establish itself as a reliable, safe and reasonably priced body paint brand. 
Pros
Comes with a number of paint shades, enough for you to find your own unique shade easily
Paints can be ordered individually as per need

Extremely safe and deliver a satisfying yet economical experience 
Cons
Some paint shades lack the concentration that's offered by some other brands
If you're looking for a competitor to the Mehron face painting kit, this is an equally wonderful offering from Graftobian. The pigment quantity and quality are second to none, while the paints last incredibly long compared to most other paints on the market. 
With a wide variety in paint shades and superb quality of paints, the Graftobian is a contender for the top spot among cosplay paints! 
Experience
The quality of paints on offer is beyond reproach. Besides Mehron, no one else delivers such high quality ingredients in their paints. They are also FDA norms compliant, so you can be sure that your skin will not bear the brunt of poor quality body paints. You get 12 shades in this set, which can be easily mixed to create new shades as per your specifications. 
These paints are all water-based, which makes them easier to apply and remove from the skin. The paints are manufactured on site in the USA, so you can forget about lax safety standards. Interestingly, the president of Graftobian provides their phone number on each box – we've never seen such commitment to consumer satisfaction in this segment before! 
This kit requires that you can digest the premium it asks for over many others. At the same time, do bear in mind that you're getting the best experience from a very premium cosplay paint brand. 
Pros
Comes with 12 vibrant shades, water-based

Paints come in a luxurious box

Water-based to aid removal and application
While not branded as a "body" paint, you can easily apply these TAG face paints while cosplaying all over your body if you wish. These almost escaped our radar, since these paints are not advertised as cosplay paints. However, a number of cosplayers have reported strong results, and the quantity is also sufficient for at least a full body paint of each color. 
Experience
This paint set delivers in terms of safety, quality, and value. This set comes in at around a fifth of the price of Mehron's individual paints if you consider the per paint price, though it will last half as much too. The quality of these paints is solid, so you will not face any issues relating to longevity or safety.
Another point which plays out in the favor of the TAG Face Paints is the compactness of these paints – the box measures 10" x 4", which can easily fit inside any bag, handbag or purse. You can easily carry these around to conventions directly!
Out of the 12 shades that you get, 9 are basic and three are special paint shades which you're unlikely to find elsewhere. Thus, as an unconventional but ultimately economical choice, TAG Face Paints deliver well.
Pros
Much cheaper than Mehron and even Snazaroo if you get the kit

Paint shades are vibrant and punchy, paints are FDA approved

Paints are hypoallergenic and non-toxic
Sale
Having covered a number of water-based liquid cosplay paints, we now come to paint sticks, a.k.a crayons. These body painting crayons are rated safe, are much easier to apply and remove compared to liquid cosplay plaints – and are cheaper too! The only caveat is that finer details are much harder to pull off with paint sticks – all in all, a wonderful combination. 
Experience
These cosplay paints are very useful for getting the details right, or providing rudimentary outlines or accents to your cosplay attire. These are incredibly safe and reliable when it comes to paint quality, and are likely to last you multiple cosplaying sessions and events. These paints come with two metallic shades as well, which gives them an edge over the others reviewed. 
When it comes to safety, these are hypoallergenic, non-toxic, FDA approved and food-grade permitted – which makes this set ideal for those with sensitive skin. These are all around 3" long, which makes them perfect for travelling around with. All things considered, while these may not be enough for a full cosplaying experience, it's a must-have in any case. 
Pros
Comes with a number of colors including metallic paints for accents

Perfect to carry around while travelling and to deliver some last-minute touches

As safe as the safest paints around today
Cons
Cannot suffice for a full-fledged liquid cosplaying paint kit

 
Ben Nye is perhaps the most popular cosplay supplies brand, and for good reasons. These paints easily deliver one of the most well-rounded painting experiences, whether you consider the quality, the safety, the reliability, the long-lasting nature of the paint or the overall value delivered by the paint. 
Experience
Unlike most other brands listed here, Ben Nye products are generally available individually. The paint bottles are available in a number of sizes, and the one-ounce bottle can easily last between 20 to 70 painting sessions depending on your use. With the paint, you can also get their highly-rated range of glitters, which are also every bit as safe and as vibrant. 
Ben Nye makes a number of products which are considered the de-facto standard. You can Ceasily get hair paints, face paints, body paints as well as glitters. However, the face and body paints which are available in a huge variety of shades is in a different league entirely. 
Pros
Paints sold invidually and are among the safest on the market

Can be coupled with Ben Nye glitters and hair color for the most comprehensive cosplay look

Paints last longer than most other brands at an equivalent price
Cons
Cannot be had as a kit, may cause some logistical issues
With this, we come to the end of our discussion on the top 6 brands and paint kits for cosplaying. However, we now move to an equally important part of cosplay painting which often gets ignored – the extras you need in order to cosplay like a pro. Paints themselves aren't enough to last you through conventions without nature playing spoilsport.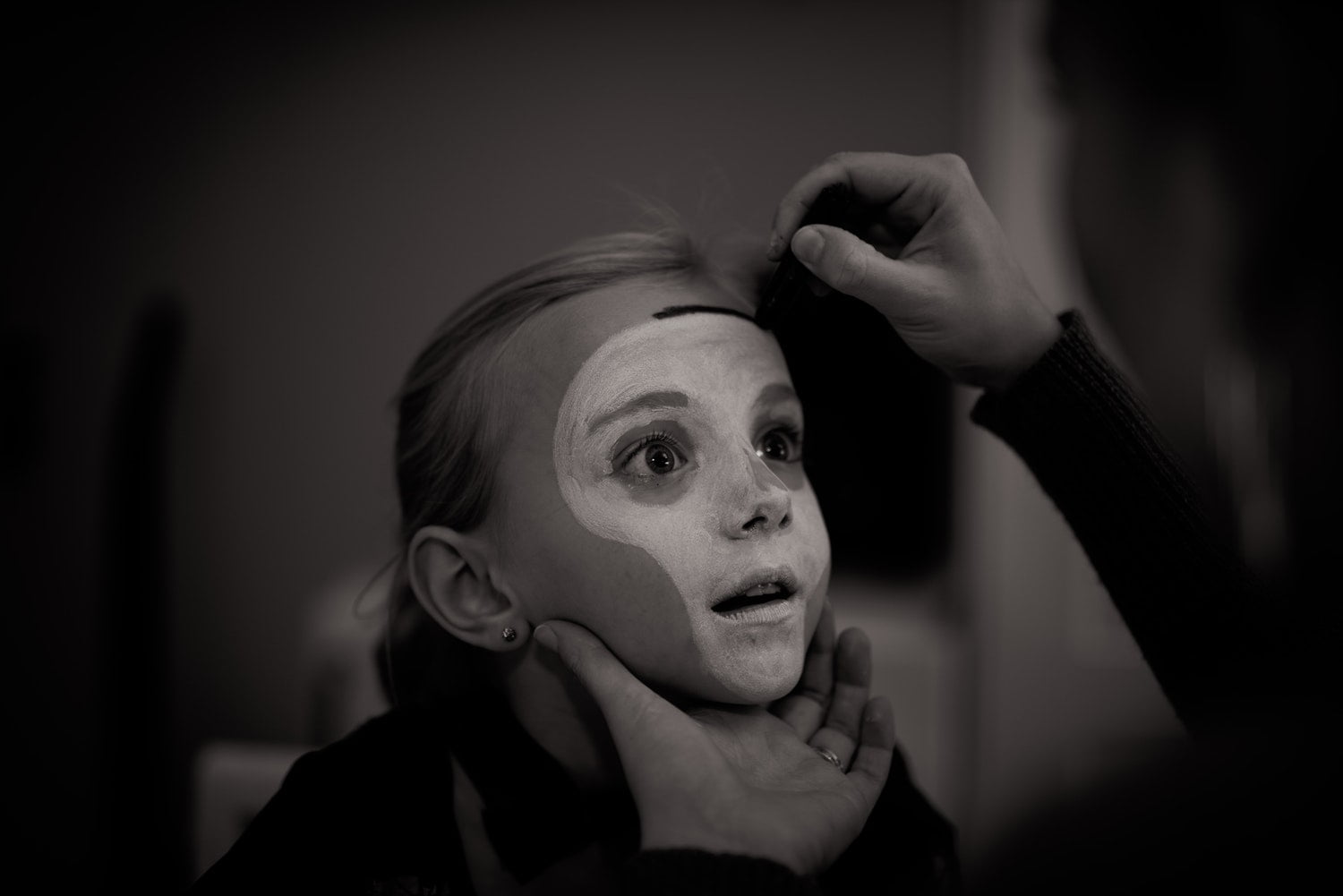 Essential Extras for Cosplay Painting
The Setting Spray is used both before and after the application of paints. It acts just like a second skin, where it protects the paint from chipping and breaking off your own skin. It is generally made using a combination of alcohol and water and is crucial in making the paints stick to all parts of the skin – especially when it comes to the face which is more oily.
A coat of setting spray applied before the paint brings out the best properties of the paint – pigmentation, the vibrance, the punchiness, etc. If you intend to take lots of pictures and make the paint last as long as possible, you have to get setting spray as well.
You won't notice its presence so it's hard to miss – but only until a few hours pass, by when you will really want to have applied a layer before.
For the most uniform painting experience, you should also have sponges at hand always. For maintaining evenness and to ensure the paint does not streak, the sponge is the best tool on the market. A word of advice: apply only thin layers as far as possible. This will help your paint stick around for longer times without chipping. Paint around your joints will last much longer this way!
You should be very particular when it comes to brushes. You will need a larger brush (e.g. a kabuki brush) to get the larger details just right – however, you will also need thinner brushes for the finest of details. For this, synthetic artist-grade brushes are the de-facto standard. You want to have a number of stroke varieties as well as brush styles at hand for a unique look.
Remover [for oil-based paints]
Finally, we come to a particular chemical solution for the oil-paint removal problem. Oil based paints can be notoriously difficult to remove, and that's why you must always have a remover at hand (especially for the times where the artist goofs up). The remover can be any of a heavy-duty bar of soap, a waterproof make-up remover, or a strong facewash.
You might notice that we've only reviewed water based products. This is simply because of our personal preference towards water-based paints, which are much easier to apply and remove compared to oil paints.
Budget
Another important consideration while getting cosplay paints is the budget. If you're not a professional cosplay artist yet, you're not expected to have perfectly painted cosplay attires as well – and hence, you should get a set which doesn't break the bank. Go for the best if you're a professional – nothing else would suffice.
Colors
This can be a deciding factor if you're confused among equivalent sets of cosplay paint kits. Some kits come only with generic paint shades, while others offer you just the right shade you need to make your character look as realistic as possible. Hence, think about the color first and then the budget.
Remember, an expensive shade which is an approximation is worse than an accurate but cheaper paint shade.
Concluding Remarks Of Body Paint For Cosplay
This brings us to the end of today's discussion on the best body paints you can get for cosplay today. Hopefully, you have gained some insight into the process of comparing the myriad number of products on the market and have learned to separate the wheat from the chaff.
Have fun cosplaying, and all the best with your hunt for the best cosplay paints!
Related Articles
9 Best White Face Paint For Cosplay, Clowns & Halloween
5 Epic Face Painting Supplies That Will Improve Your Designs
Learn How to Body Paint With Brilliant Results
5 Best Airbrush for Body Painting
16 Brilliant Face Painting Techniques to Feed Your Imagination
What is the Best Wood for Outdoor Furniture
13 Best Spray Paints For Metal
7 Best Airbrush for Miniatures & Model
11 Best Epoxy Resin For Crafts
5 Best Polyurethane for Floors
5 Best Epoxy Resin for Tumblers
13 Best Spray Paints For Metal
7 Best Sprayers For Staining A Fence
7 Best Airbrush For Models & Miniatures
7 Best Polyurethane for Floors