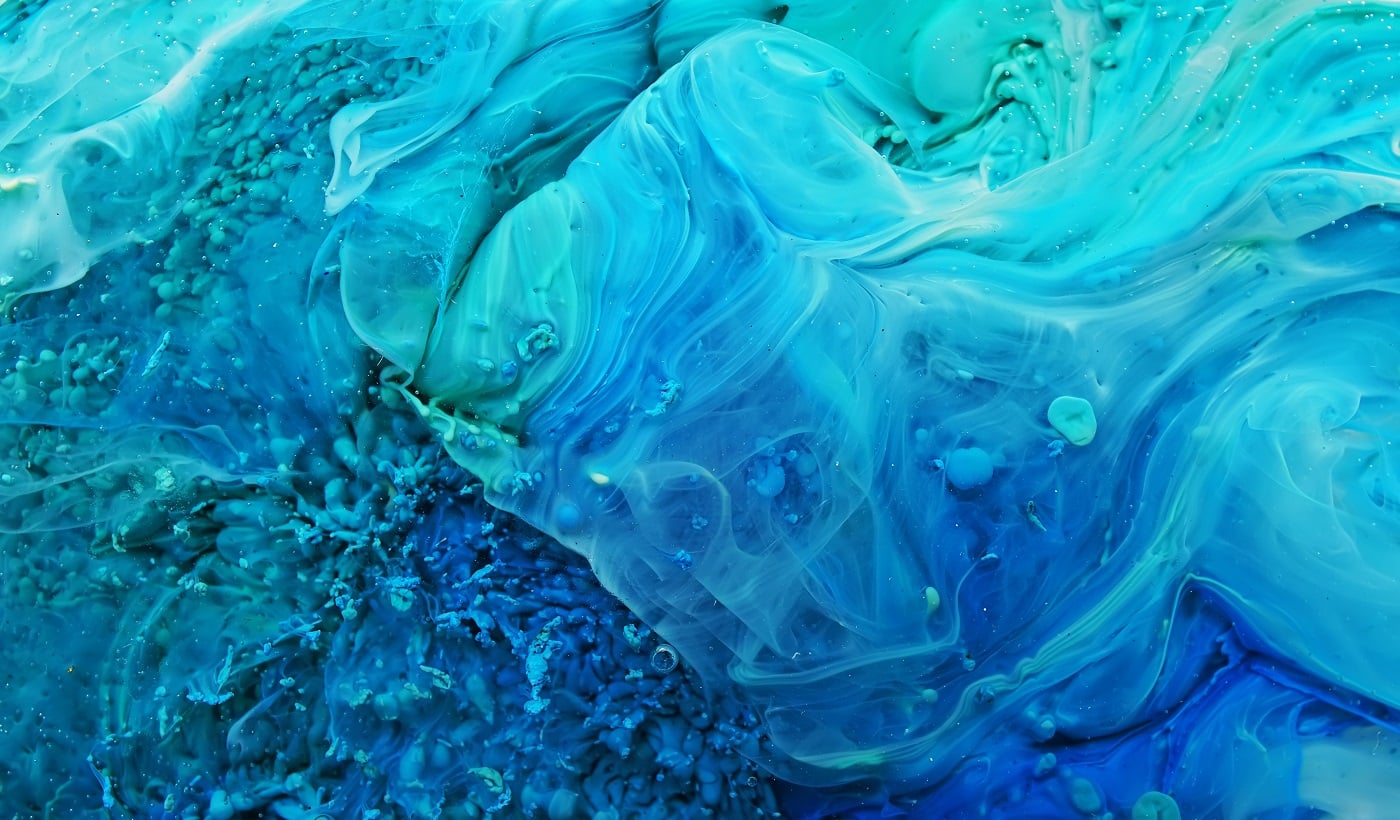 Epoxy resins can add a beautiful finishing touch to any kind of artwork to enhance its appeal.
Now, if you've decided to paint your favorite daily use item beautifully, adding a coat of epoxy resin can transform its look altogether. A tumbler is one such object which can be designed uniquely using a good-quality epoxy resin. 
Applying the resin gives a crystal clear look to the tumbler and adds a glossy finish that you'll love. You can even use it with different types of colors to create the look that you desire. 
But the market is flooded with a ton of products; as such, choosing a suitable resin becomes confusing. So, we've tried to clear your confusion by bringing you this carefully-curated list of the best options to consider. 
Do give it a read. 
Best Epoxy Resin For Tumblers
IMAGE
PRODUCT
DETAILS

Our Top Pick

Our Top Pick

FanAut Epoxy Resin

Comes with resin and hardener
Crystal clear

VIEW LATEST PRICE →

DR CRAFTY Clear Epoxy Resin Crystal

Available in 8oz two bottles
Comes with 5 wooden sticks

VIEW LATEST PRICE →

Pro Marine Supplies Epoxy Resin

Self-leveling formula
Comes in two 2-quart bottles

VIEW LATEST PRICE →

FGCI Superclear Epoxy

Super-wet glossy finish
Additive formulation

VIEW LATEST PRICE →

Extreme Resin Epoxy Resin

Resin bottles weight 4 pounds each
Low viscosity

VIEW LATEST PRICE →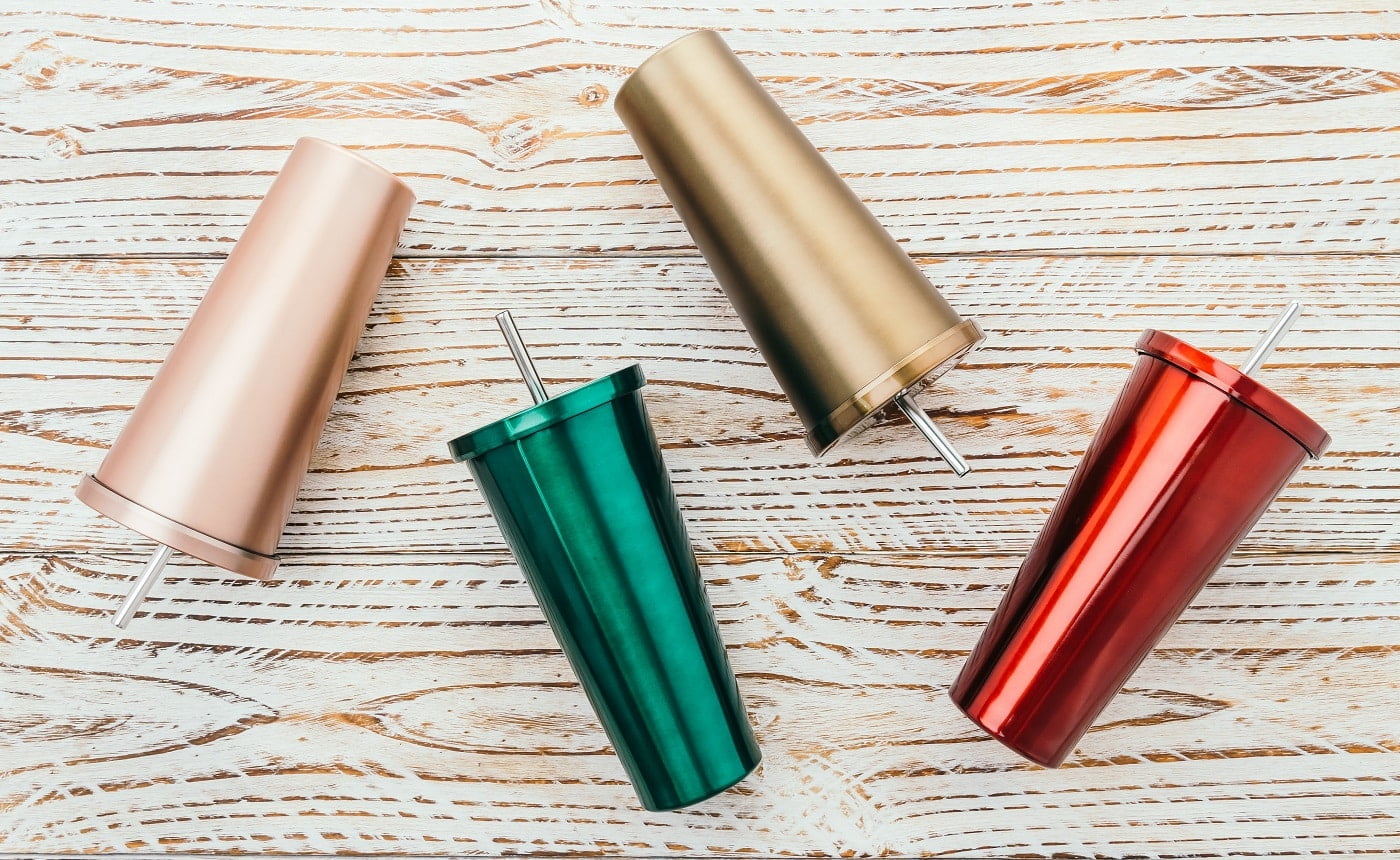 A favorite of all art lovers, this epoxy resin from FanAut makes your tumblers look much more attractive with its excellent finish. As such, the tumblers can be ideal for house parties or family get-togethers. Note that this epoxy resin comes with two 250ml bottles containing the resin and the hardener.
Why Did We Like It?
Epoxy resin should be very smooth to ensure that the artwork is consistent throughout. This product from FanAut comes with the perfect smoothness needed for such work. You get a durable and high-gloss finish that gives a beautiful look to the tumbler. 
Another great feature of this resin is its self-leveling formula, which cures the top coat up to 98% in just 24 hours. Plus, it has been tested rigorously to work well with all pigments that glow in the dark. 
Furthermore, the resin comes with a high glossy formula that helps create a purely transparent finish. You will also find it very easy to use, as the resin and hardener just need to be mixed in a 1:1 ratio. 
Lastly, this epoxy resin provides great longevity by preventing any yellowing of the tumbler surface due to its exposure to UV rays.
What Could've Been Better?
The only drawback of using this product is that it produces a strong odor sometimes, which might be disturbing to the user. You can deal with this problem by wearing a mask while coating the tumbler with this resin. Nonetheless, we didn't face any major issues with it since it did the job quite well. 
Pros
Gives the perfect smoothness

Creates a durable and high-gloss finish

Cures 98% of the topcoat in a day

Prevents yellowing
Cons
Produces a strong odor sometimes
Make your tumblers more appealing than ever with this high-quality epoxy resin from Dr. Crafty. It instills more fun into your artwork, thanks to all the helpful accessories that come along with it. So, you can begin with the makeover for your tumbler right after the product arrives.
Why Did We Like It?
Using this product is the easiest; you just need to mix one part each of resin and hardener to make the perfect epoxy coating for your tumblers. Also, since you have 5 wooden sticks and convenient measuring cups for preparing the mix, it becomes almost effortless. 
Plus, a spreader made of durable plastic material makes sure that the finish is even. You even get a descriptive instruction manual to make the process smooth and free of any confusion. 
Moreover, the consistency of this resin gives just the crystal clear look that you desire. Notably, its strong formula is what does the trick, as you get superior clarity, unlike the cloudy look which ordinary products provide. So, a friend who happens to visit your home will surely be marveled by the tumblers.
What Could've Been Better?
If you use this resin with color, make sure that the amount of color used is minimum. That's because adding greater amounts of color will make the surface rubbery. As such, the curing of the resin is ruined and it might take days to dry up. 
Pros
Application becomes effortless

Creates an even finish

Gives a crystal clear look

Descriptive instruction manual
Cons
Ruins curing if used with too much of color
Our next pick for you is another great epoxy resin from Pro Marine, which accentuates your artwork in the best possible. So, you can lend an attractive glossy look to your tumbler with minimum effort. Note that this product comes in two 2-quart bottles containing the resin and the hardener.
Why Did We Like It?
We were impressed by the highly crystal clear look that this resin provided to the tumblers. In addition to this, the coating was very tough and perfectly resistant to scratches and water. Thus, you can be rest assured that one coating will last for years to come. 
What's more, the self-leveling formula of this product cures the coating within just 24 hours. This is unlike many of the ordinary products that take much longer to cure completely. Plus, it is also resistant to strong UV rays and hence prevents yellowing of the surface. 
Moreover, the formula that it uses is totally food-safe, so you can safely enjoy your coffee in the newly painted tumbler. Finally, this resin can be used very easily by mixing the hardener and resin in a 1:1 ratio.
What Could've Been Better?
Although we have no complaints regarding the efficiency of the product, we were a bit disappointed with the odor coming from the tumbler. It smelt like wet towels that are left outside to dry, but note that it fades away within a week of using the product. 
Pros
Highly crystal clear look

Tough and scratch-resistant

Coating cures in 24 hours

Prevents yellowing of the surface
Cons
Produces an odor for a few days
FGCI is one of the most well-known brands manufacturing epoxy resins and it uses premium-quality ingredients in its products. This resin from the brand is no different; it helps create the perfect artwork on a variety of surfaces. It is also equipped with advanced features that work to deliver the desired performance every time.
Why Did We Like It?
You'll be glad to hear that this resin offers the best possible UV resistance to the coated surface. Its superior-grade additive formulation prevents yellowing and thus retains the 100% crystal-clear look of the tumbler. Ultimately, you can be sure that the finish will last longer than most other products. 
Furthermore, you get a super wet glossy finish with this resin that possesses an unparalleled depth. Note that it gives a stunning look to the tumbler, which is rare to find. Also, the resin is perfectly self-leveling, water, and scratch-resistant. 
In addition to this, the epoxy resin is suited for dispersing and accepting pigments of mica powder, alcohol inks, as well as liquid pigments. As such, you can integrate such pigments with this resin quite effectively to get just the look that you desire. 
What Could've Been Better?
We found that the product took longer to cure than other epoxy resins. As such, you'll have to wait for 2 days or more to start using the tumbler. However, it delivers efficient performance without any major issues. 
Pros
Offers best UV resistance

Super-wet glossy finish

Water and scratch-resistant

Lets you integrate pigments easily
Cons
Curing time longer than other products
This Extreme resin product offers the ultimate satisfaction to users, thanks to its highly efficient features. It has a wide variety of applications and lends great clarity to each of the surfaces it is used on. As for tumblers, they can be transformed entirely with this amazing product. Note that the two bottles of the resin and the hardener weigh 4 pounds each.
Why Did We Like It?
Your tumblers would get a beautiful glossy finish on coating them with this product. Also, it cures any surface rock hard and gives a transparent look, which is due to its superb formulation. 
Additionally, this resin has a much lower viscosity than other products; as such, it is easier to pour and mix for preparing the coat. Another great benefit is that it offers excellent resistance to moisture and chemicals, which makes the coat more long-lasting. 
What's more, the coat that is prepared has a pot life of 45 minutes. So, you can comfortably complete your work within that time. Lastly, the quantity of resin and hardener in each pack of the product is enough to complete a plenty of work. 
What Could've Been Better?
Sometimes, the quality and consistency of products from different batches may vary, which will lead to differences in performance. For instance, one may take longer to cure than the other and may even offer greater clarity. If you face any such issue, make sure you inform the manufacturer as soon as possible and request a replacement.
Pros
Cures surfaces rock hard

Easier to pour and mix

Beautiful glossy finish

Has a pot life of 45 minutes
Cons
Products from different batches may vary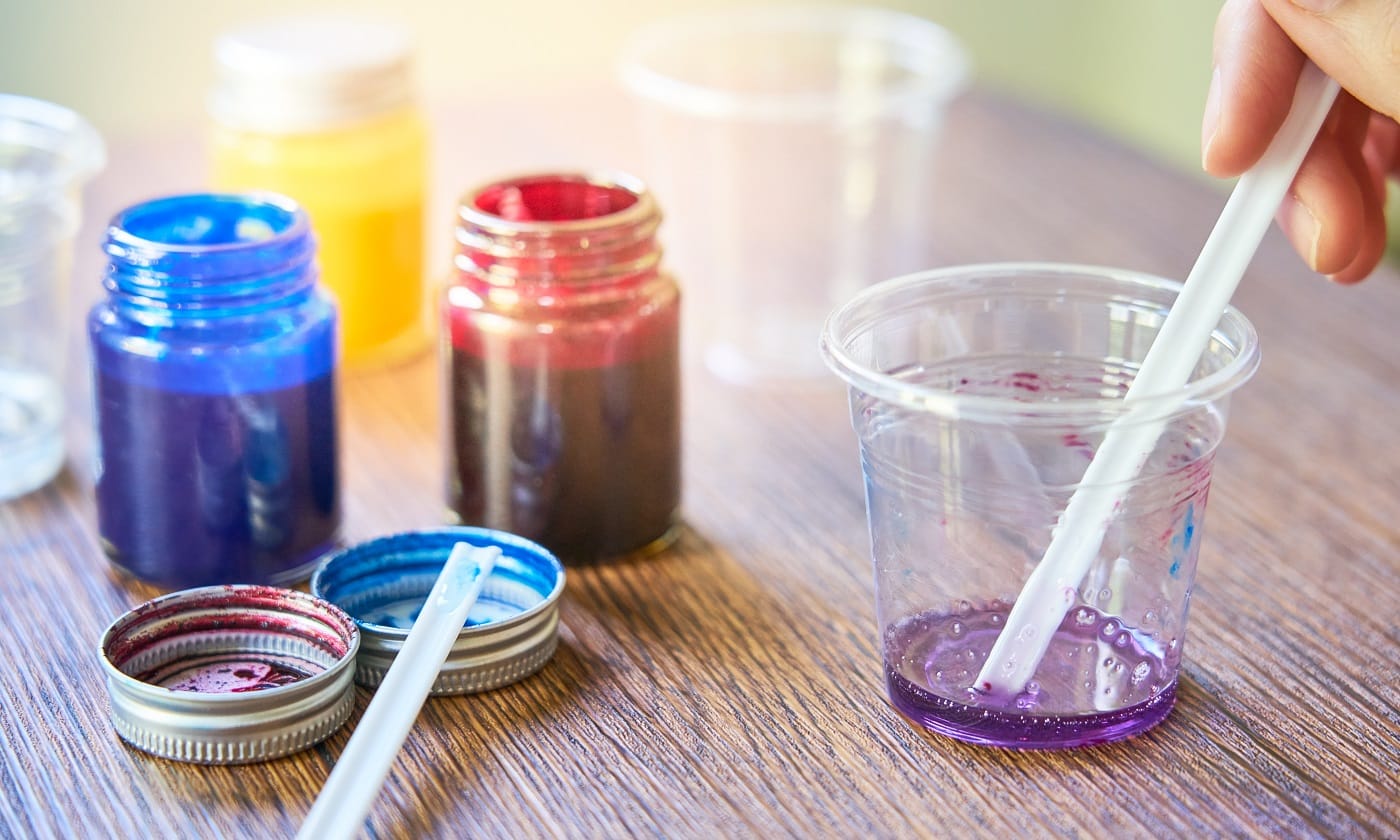 Epoxy Resin for Tumbler Buyer's Guide
Choosing the right resin for your tumbler won't seem complicated if you keep in mind a few points. These include some important features and also your needs and preferences. A product chosen hastily without checking the details might give you only partial results. So, let's look at the key factors that must be considered before buying epoxy resin for tumblers. 
Ease Of use
The resin must not be too viscous to ensure that it can be poured easily into a measuring cup. Also, making the coat with the ideal resin is quite easy, as you just need to mix the hardener and the resin in a 1:1 ratio. Make sure you go through the information on ease of use while going through the details of a product. 
UV Resistance
This is a crucial factor in ensuring that the resin retains its clarity and glossy finish despite being exposed to sunlight. Good-quality epoxy resin is perfectly resistant to UV rays and will remain intact for years to come. Notably, UV-resistance also helps prevent yellowing of the surface. Hence, do remember to check the information on UV-resistance in the product details. 
Odor
A disturbing and persistent odor can make the tumbler unfit for use. Hence, you should make sure that the epoxy resin doesn't produce any foul odor. Note that the odor may disappear after a few days in the case of good-quality products, while the time taken is longer for average products. 
Material Of The Tumbler
You can choose between many kinds of tumblers for applying an epoxy resin coating, but an insulated or double-walled one would be the best. That's because they can suffice temperatures of more than 50°C or 120°F. 
Heat-resistance is important since hot beverages like coffee or hot chocolate might cause weaker tumblers to soften. But an insulated one will remain intact and will also be easy to hold as the exterior stays cool.
Notably, stainless steel tumblers are best for applying resin, since it doesn't even have to be coated with spray paint. You can use colors , so it entirely depends on your choice. 
As for plastics, they are not an efficient choice when it comes to tumblers. Resin doesn't adhere to plastic fully and can peel off over time. However, if you prefer plastic to any other material, remember to use a plastic-compatible spray to make sure the resin stays. 
On the other hand, ceramic and glass can absorb heat quickly, which might soften the resin. As an alternative, you can use tumblers that have the interior made from glass but an exterior of stainless steel.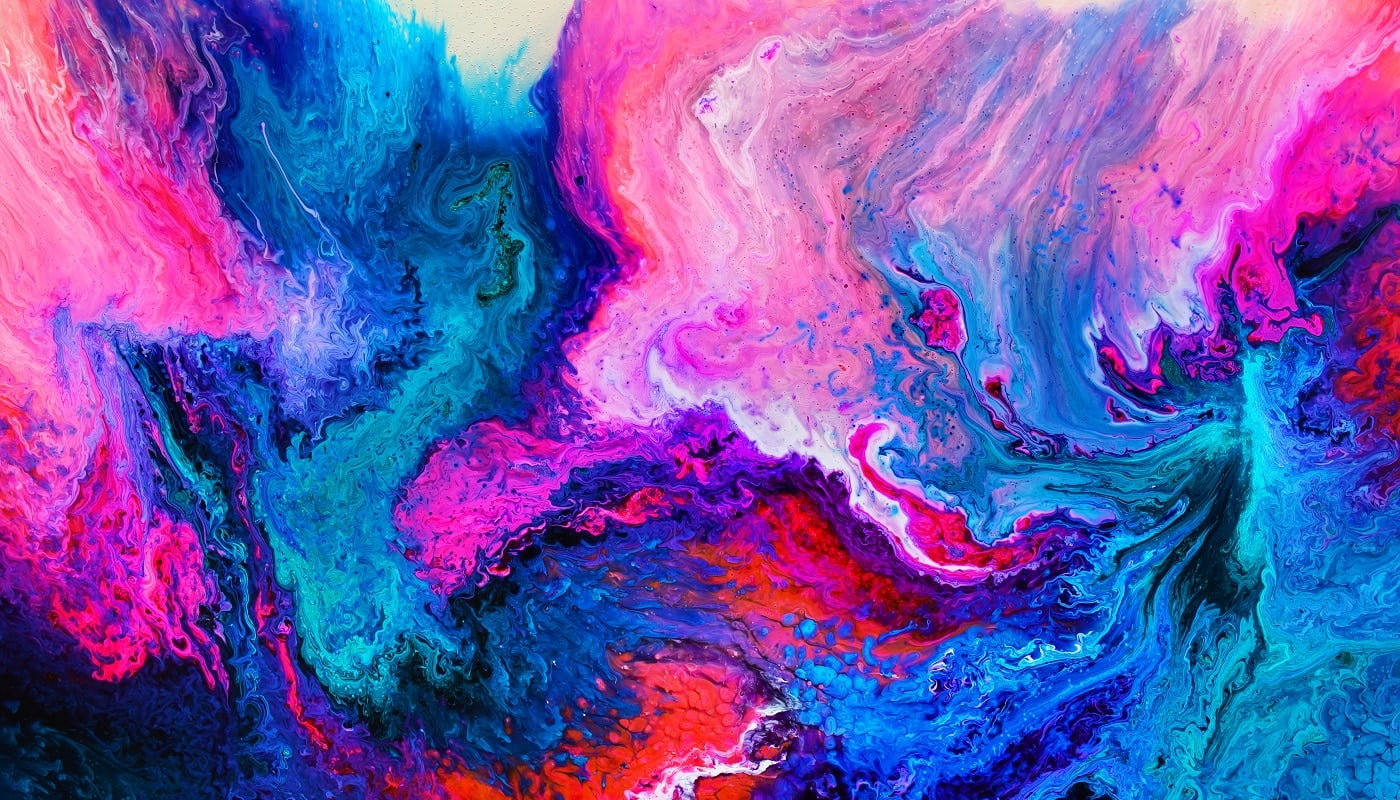 Verdict
That's all the time we have for you today. We hope things will seem easier to you now, and you'll be able to make a suitable choice.
But before we bring down the curtains, let us take you through our favorites from the list. In our opinion, the best budget buy is the DR CRAFTY Clear Epoxy Resin Crystal.
However, if you don't mind spending a bit more to provide the perfect look to your tumbler, Pro Marine Supplies Epoxy Resin will be an ideal choice. On the other hand, the FanAut Epoxy Resin will be a great option to go for if you want the tumblers to be cured very quickly.
With that, we'll call it a day. Till next time, take care.
Related Articles
9 Best White Face Paint For Cosplay, Clowns & Halloween
8 Best Face Paint For Kids Reviewed
6 Best Body Paint | Top Brands Compared
5 Epic Face Painting Supplies That Will Improve Your Designs
6 Best Body Paint For Cosplay Reviewed
Learn How to Body Paint With Brilliant Results Right Now
5 Best Airbrush for Body Painting Reviewed
16 Brilliant Face Painting Techniques to Feed Your Imagination
13 Best Paints for Bathroom Ceilings 
11 Best Polyurethane Protective Coatings  
What is the Best Wood for Outdoor Furniture 
13 Best Spray Paints For Metal
7 Best Airbrush for Miniatures & Model 
5 Best Polyurethane for Floors
9 Best Exterior Wood Stains Today
13 Best Spray Paints For Metal
7 Best Sprayers For Staining A Fence
7 Best Airbrush For Models & Miniatures
10 Best Clear Coat for Kitchen Cabinets [Buyer's Guide]
Acrylic Pouring Medium Guide [All You Need to Know]
Epoxy Resin Guide [All You Need to Know]
3 Best Polyester Resin [Reviewed & Buyer's Guide]
7 Best Polyurethane for Floors 
11 Best Miniature Primer [Reviews & Buyer's Guide]
Food Safe Epoxy Guide 101 [All You Need To Know]
Sanding Epoxy Resin Guide 101 [All You Need to Know]
Acrylic Pour Painting [All You Need To Know]
9 Best Paint Sprayer for Lacquer
7 Best Sprayers For Staining A Fence
9 Best Paint Sprayer For Lacquer
13 Best Epoxy Spray Paint Resins
How to Color Clear Epoxy Resin [Coloring Resin
How To Fix Radiator Leak With Epoxy+ Best Radiator Repair Epoxy
Epoxy Garage Floor 101 [All You Need to Know]
Mold Release Guide + Best Epoxy Release Agents
Surfaces Resin Won't Stick to [All You Need to Know]
Heat Resistant Epoxy 101 [A Guide for High Temperatures]
Epoxy Cement Guide 101 [How to Repair Concrete with Epoxy]
How To Mix Epoxy 101 [Measuring & Mixing Epoxy Resin Guide]
How To Harden Sticky Resin [Uncured Epoxy Solutions]
How To Fix Epoxy Mistakes [Tackling Common Epoxy Problems]