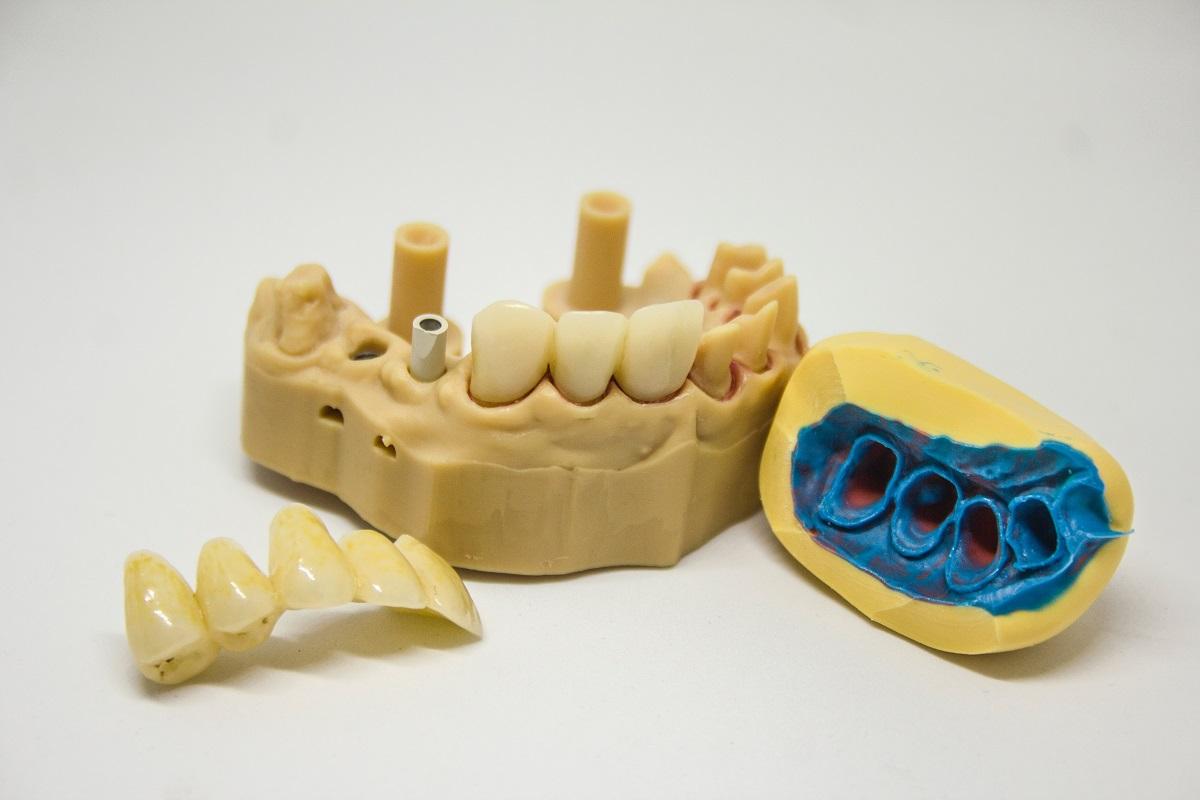 Are you fascinated by resin coasters, pendants, trays, and cake stands? 
Honestly, when we saw one on the internet, we were fascinated too. With different resin pigments to choose from, the creative opportunities are limitless. Moreover, you can even sell such stunning pieces online and make a few bucks. 
However, working with epoxy resin isn't child's play. Those who use it daily to create eye-catching art pieces know how challenging it is. Along with all the necessary supplies, you must also get your hands on epoxy mold release agents. 
In case you don't know what epoxy mold release agents are, then this guide is just for you! When used properly, epoxy mold release agents will easily let you unmold cured resin pieces without any difficulty. Rest assured, both your castings and molds will be safe. 
In this guide, we'll share with you everything about epoxy mold release agents. So, let's not procrastinate anymore and dive straight into the deets. 
Mold Release Guide + Epoxy Release Agents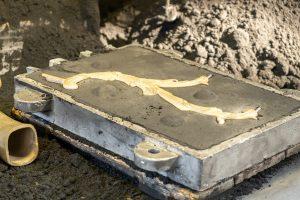 Why Are Release Agents Necessary While Working With Epoxy Resin?
Well, you know that mold release agents are necessary if you're working with epoxy resin. For the novices who aren't aware of release agents, then let us introduce it to you. Basically, release agents are chemicals that prevent materials and objects from adhering to other resin pieces. 
Simply having the correct resin, hardener, and a few silicone molds isn't enough, particularly when you're curating art pieces to sell online. So, you'll have to get your hands on epoxy release agents. Whether you have to unmold resin coasters or pendants, having mold release agents will let you unmold anything smoothly and easily. 
However, as a rule of thumb, always remember to grease silicone molds before pouring the resin into the molds. That's because greasing prevents the hardened resin from sticking to the molds. Note that this isn't just applicable for smaller castings. You'll have to use this on every surface where you'll be using epoxy resin.
Moreover, if you make casting molds, you will have to use epoxy release agents on them too. That's because it is important to coat the negative mold before you begin. Also, remember to go for epoxy compatible release agents. 
Generally speaking, if you do not use release agents, know that all your efforts will go in vain. So, whether you're making molds out of glass fiber mats or epoxy resin, make sure you use release agents. 
With molds being completely covered by release agents, you can rest assured that the resin will not come in contact with the molds. Moreover, epoxy resin release agents are compatible with polyurethane and polyester resins too. 
Which Surfaces Don't Go Along Well With Epoxy Release Agents?
However, you must keep in mind that epoxy mold release agents don't get along well with wood because they are porous. So, when you're handling wooden surfaces, make sure you seal them up properly. Or, the release agent will get completely absorbed into the wood. 
Along with wood, plaster and foam also don't respond well to epoxy release agents. Therefore avoid using them on such surfaces. 
Epoxy Release Agents That You Can Consider Today
Now that you know the basics, it's time to dive into the intricacies. The market is saturated with tons of options. However, you need not worry because we'll be discussing each of the agents in detail. So, move on and take a look. 
Mold Release Wax
While searching for epoxy release agents, we came across mold release wax. As the name suggests, it comes in the form of wax. It is a chemical agent that prevents the bonding of casting material with the mold. 
Generally, it is like liquid wax and comes in a container. This makes application an easy task. Simply open the container, pour the wax onto the cloth and use it to grease silicone molds. Truly speaking, we love the fact that this wax is highly versatile. And so, you can use it on any surface you want to. 
Note that the cured resin might appear to be dull after applying mold release wax onto your molds and surfaces. In such situations, use a lint-free cloth to revive the shine of your cured objects and surfaces. 
Uses Of Mold Release Wax
Mold release wax is compatible with a variety of surfaces. Once you've got your hands on it, the possibilities are endless. However, they are best suited for flat and large surfaces. That's because such surfaces are easy to grease. 
Although you can grease small surfaces and molds, we recommend sticking to large surfaces. That's because it will be challenging and time-consuming to apply grease on small surfaces. Moreover, there are chances of missing corners or small angles. 
Also, when you're greasing a mold that has been used thousands of times, remember to clean the mold completely. To do this, use some steel wool and warm water. It will clean up all the wax residue from the mold, preparing it for the next application. 
How To Use Mold Release Wax
Using mold release wax onto the molds isn't challenging at all. Rather, it is quite an easy task. So first off, shake the container well before you use it. Since it has been sitting on the shelf for quite a long time, it is necessary to shake it properly. This will recombine the wax with solvents, thereby allowing easy applications. 
Next, take out a small amount of wax with a spatula and apply it to the surface with a lint-free cloth. After you've applied it thoroughly, wait for a few minutes before polishing the release wax with a clean rag. 
Note that if you're greasing a new mold, you will have to apply a second coat to it. Also, there should be a gap of 12 hours between the two coats. Thus, apply the first layer and leave it overnight. However, one coat is sufficient for old molds. 
Also, for those who want to give a polished look to their wax, here's a pro tip – use a PVA release lacquer on the wax. 
Best Mold Release Wax 
Rexco Partall Paste #2 Mold Release Wax
This mold release wax is perfect for those looking for a top-notch quality product without burning a hole in their pockets. Formulated with hydrocarbon and microcrystalline waxes, this is a multipurpose product option for all of your epoxy resin projects.
Standout Features: 
1.5 lb metal can

Blend of hydrocarbon and microcrystalline waxes
Why Did We Like It?
There are many things we love about this mold release wax. However, what we really like about it is its affordable price tag, making it a convenient option for those on a budget.
Speaking of functionality, this mold release wax works great on large surfaces. Also, you may use it to seal uneven wood molds. So, it is a highly versatile product. 
Additionally, we love the design of this mold release wax. Coming in a 1.5 lb metal tin, you can tuck it safely anywhere in your cabinet. And you need not worry about the container getting damaged. 
Moving on, this wax comes in a 680 ml container which is decent enough, in our opinion. So, feel free to use this on silicone molds, river tables, fiberglass, countertops, and other surfaces. 
Lastly, it is easy to use. Simply clean and prep the mold or surface and apply a thin coat of this wax with a clean, dry cloth. Also, make sure you rub the fabric in every direction.
What Could've Been Better?
Undoubtedly, this is one of the best mold release wax that we've come across. However, our only gripe is that it doesn't come with a wax applicator pad. That said, we recommend you either buy one or simply use a good quality rag for greasing your molds. Other than that, this product works incredibly well. 
Pros
Affordable

Versatile applications

Easy to use

Nice packaging
Mold Release Spray
Those looking for a more convenient option than wax must definitely try their hands at release spray. Unlike mold release wax, it is perfectly suited for small and detailed applications. That's because the spray reaches such teenie-weenie spaces easily. So, if you're a jewelry designer or coaster maker who sells his creations online, then this spray is best for your molds. 
With a superb combination of aerosol and wax, release spray does a decent job of adding a protective layer to your mold. However, aerosol evaporates after some time, while the wax remains. 
Uses Of Mold Release Spray
Mold release sprays are best suited for molds with small and challenging edges. For instance, it would be perfect for flower pot molds, jewelry molds, and crystal shards molds. The spray tip ensures an even distribution of the release agents into the molds. So, rest assured even the challenging nooks and crannies will be covered with mold release spray. 
If you're looking for ways to take your cured epoxy objects to the next level, simply polish them to achieve a uniform and even surface. However, this depends upon the preference of the users. 
How To Use Mold Release Spray
First off, you will have to remove all dirt, grease, oil residue, and other impurities from the mold. Generally, cleaning the mold is important no matter which release agent you will be using. That's because impurities will hinder release agents, thereby preventing them from adhering to surfaces. 
Also, once cured, these impurities will damage both the mold and the casting. So, after cleaning the molds, shake the can of the release spray properly. Next, with a distance of 20 cm to 30 cm, spray over the surface of the mold. Spray only a thin layer, and remember to do this carefully. 
Moreover, you must take care to cover every part of the mold. When you've completely sprayed the release agent all over the mold, wait for a few minutes. If you wish to polish the surface of the mold, then do so. Use a lint-free cloth, and you're done. However, polishing is optional. 
Note that if you're using a new mold, it's important you treat the mold with release spray at least three times. Also, you must leave the molds overnight after each spraying session. 
Best Mold Release Spray 
CRC 03300 Silicone Mold Release Spray
Looking for a good epoxy release spray to prolong the life of your expensive molds? Check out this silicone mold release spray. Suitable for a wide variety of applications, this mold release spray is a fast-drying one. So, get one for your DIY epoxy resin projects and make coasters, crystals, flowers, and anything you want. 
Standout Features:
Meets FDA-regulation 

Excellent lubrication
Why Did We Like It?
The most striking thing about this spray has to be its versatility. From blow molding to injection molding, this spray is highly functional. Plus, it is compatible with both hot and cold molds. 
With its 3.5 silicone content, this mold release spray adheres perfectly to your molds. Also, it is a fast-drying one. So, you won't have to wait long to apply a second coat. Plus, it is non-staining and non-corrosive. Thus, when it comes to this epoxy release spray, your molds are in safe hands. 
Additionally, it prevents sticking, thereby improving the lifespan of your expensive silicone molds. Also, it enhances the finish of the surface. You will also appreciate the fact that this product is low in odor. Therefore, you can use it indoors. 
This release spray also meets FDA Regulations. This means it is safe for contact with foods. Last but not least, this spray is easy to use. Hold it at a distance of 10 to 12 cm, and spray a thin coat over the surface of the mold. 
What Could've Been Better?
This epoxy release spray works amazingly on silicone molds, and that's why it is a popular pick among DIYers and enthusiasts. That said, this spray comes with an expensive price tag. So, if you're on a budget, this might not be an ideal pick for your projects. Apart from that, it performs incredibly well. 
Pros
Highly functional

Compatible with both hot and cold molds

Non-staining and non-corrosive

Easy applications
PVA Release Lacquer
Featuring polyvinyl alcohol, PVA release lacquer and serves as a great mold release coating. Moreover, it is highly functional since it can be used both as a release agent and can also be used for better demolding of cured resins pieces. 
By spraying this release lacquer onto the surface, you can create a thin and even film on the surface of the mold. Those looking for agents that will help them unmold their resin castings effortlessly must definitely get PVA-release lacquer. 
Uses Of PVA Release Lacquer
Mostly, when people use this PVA release lacquer for epoxy resin, they use it in conjunction with release wax. After greasing the silicone molds with a release wax, release lacquer is applied. Later it is topped with epoxy resin. 
The PVA release lacquer also helps you to unmold your artistic creations easily and effortlessly. Moreover, release lacquer does not require polishing, thanks to its glossy surface. 
Along with silicone molds, PVA-release lacquer can also be used on treated and porous surfaces. So, if you've got wood, plaster, or even melamine resin press plates, then feel free to use it on them too. 
How To Use PVA Release Lacquer
When it comes to applying PVA release lacquer, you are free to do it any way you want. Spray gun, foam, brush, or sponge – use anything you want. As a rule of thumb, first, apply lengthwise and then crosswise. Repeat this pattern. 
However, do not add any other paint in between. Also, make sure to apply the coats as thin as possible. And needless to say, coating the surface evenly is necessary. After you're done coating the molds, keep the mold aside for at least ten minutes. 
Additionally, you can remove the residue of release lacquer from the mold using a sponge and lukewarm water. 
Best PVA Release Agent 
Uniproducts PVA Mold Release Agent
If you are a weekend warrior who loves crafting DIY jewelry or revamp kitchen countertops, then this product is perfect for you. Moreover, this PVA release agent is highly versatile and can be used in all your DIY projects. Plus, this water-based formula will not shrink. So, grab one and become a pro in DIY projects.
Standout Features:
Water-based formula

16-ounce bottle
Why Did We Like It?
Available in a 16-ounce bottle, this PVA mold release agent makes demolding an easy task. With its easy removal and release, you can rest assured that your creations and molds won't get damaged. Also, this saves a lot of energy and time, which you can, in turn, invest in creating other art pieces. 
Additionally, its hassle-free applications ensure you don't face any issues while working. You can use a sponge, brush, roll, and even spray to use it on molds and other surfaces. Plus, it doesn't leave any stain, thanks to its non-staining properties. 
Moving on, if you love DIYs, then this is a must-have as it is highly functional and can come in handy in all of your DIY projects. Thus, the creative opportunities are endless. Moreover, with just a single coat, you can get smooth-looking, bump-free, and flawless objects.  
With this water-based formula, cleanup is an easy task. Simply use water and scrub using dish soap. Overall, this PVA release agent is perfect for all your DIY projects. 
What Could've Been Better?
This PVA release agent is one of the best that we came across on the market. However, our only gripe is that it leaves a green residue on your objects. That being said, we strongly recommend you avoid using it for transparent or crystal clear creations. 
Pros
Unmolds creations excellently

Hassle-free applications

Non-staining

Versatile applications
Alternatives Of Commercial Mold Release Agents
Epoxy mold release agents work like a charm for unmolding curated resin pieces. However, if you are on a budget, then don't worry! We have a few alternatives that you can consider for your epoxy resin projects. So, let's dig right in!
Our first and foremost alternative is sitting right at your dressing table. Yes, petroleum jelly! It works perfectly with molds that do not have challenging corners. Moreover, the best way to apply petroleum jelly is through hands. So, take some amount of petroleum jelly on your fingers and grease the mold properly. 
However, make sure you apply a thin layer and coat the mold evenly. Also, avoid using this for intricate or small molds. That's because its thick viscosity will tamper with your final product. 
Cooking sprays were invented to prevent vegetables, rice, and other foodstuffs from sticking to the pan. But, you can use it to prevent curated resin from adhering to the mold. All you need to do is get non-stick cooking spray from the local store and use it as an epoxy mold release agent. 
Moreover, they are non-toxic, and so they are safe to use. Also, after demolding resin pieces, make sure you wipe the cooking spray from the mold and resin piece. 
Did you know you can use regular cooking oil as an alternative to commercial release agents? If not, then it's time you try using it. Simply use a paper towel and grease the mold properly. And your surface is ready. 
Also, mineral oils are a great alternative to commercial release agents. However, make sure you apply both oils in moderation. Alternatively, use a paper towel to wipe off excess oil from the mold. 
Another inexpensive alternative to mold release agents is talcum powder. So, if you're working on silicone molds with even surfaces, then talcum powder will work perfectly. However, it isn't an ideal option for molds with finer details. That's because it will not coat the molds properly. So, it's best to avoid using it on those molds where details will be lost. 
Tips And Tricks For Easy Demolding Of Resin Casting 
Size And Design
First and foremost, the size and the design of your mold are important. That's because it will determine how to unmold your cured piece. For those who use finely detailed molds, we recommend you use a release spray for effortless unmolding. 
Alternatively, for those who create resin pieces using two-dimensional molds, epoxy release wax would be the best bet. 
Use Demolding Wedges
If demolding resin casting seems too much of a task, use demolding wedges. They are similar to plastic wedges, and you can buy them from any local store or even shop them online. While working with a two-part mold, they'll come in handy. So, if you frequently work with epoxy resin, we suggest you get them. 
Loosen The Edges Of The Casting
Demolding resin casting would become easy if you loosen the edges of the casting first. Besides, unmolding simple resin pieces such as coasters and trays is pretty easy. Simply flip over the mold, and your resin pieces will pop out. 
Blow Compressed Air
Even after making several attempts to unmold resin casting, then we've got another solution for you. Try blowing compressed air between the mold and resin casting. Alternatively, you can also try using a rubber mallet. Gently tap it on the mold to loosen the casting. 
Mold Release Guide Frequently Asked Questions
    Q1. Which Mold Release Agent Would Be Perfect For Silicone Coaster Molds?
We suggest you go for mold release spray while working with silicone coaster molds. It is pretty easy to use. Simply spray the mold thoroughly at a distance of 12 cm. However, you can also use release wax if you want to.
    Q2. Can I Use Mold Release Spray Directly On Porous Surfaces?
No, you cannot use mold release agents directly onto the porous surfaces. You will have to treat the surface first and then use release spray. Or all your efforts will prove to be futile. However, you can go for a PVA release agent because it works well on both treated and porous surfaces.
     Q3. Are Mold Release Agents A Necessity?
If you ask us, we'll strongly recommend you use mold release agents while working with epoxy resin. They are great for demolding resin casting and also prolong the life of your silicone molds. Therefore, mold release agents are important for all your epoxy resin projects.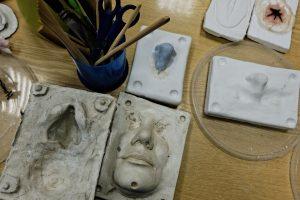 Summing It Up
Regardless of whether you are a weekend warrior or a full-time professional, epoxy release agents are a must-have in your DIY craft kit. That said, we suggest you consider your needs and get one soon. 
Now, we have come to the end of our informative guide. We hope you enjoyed reading this guide as much as we enjoyed making it for you. Hopefully, you'll be able to pick the right epoxy mold release agent for your DIY tasks. 
It's time for us to sign off! Let us know your favorite mold release agent in the comments below, and we'll be back with more informative guides soon. 
Until then, let your creativity shine through!
Related Articles
5 Best Epoxy Resin for Tumblers
What is Resin and How It's Used
11 Best Aquarium Safe Silicone
How to Color Clear Epoxy Resin [Coloring Resin
How To Fix Radiator Leak With Epoxy+ Best Radiator Repair Epoxy
Epoxy Garage Floor 101 [All You Need to Know]
Surfaces Resin Won't Stick to [All You Need to Know]
Heat Resistant Epoxy 101 [A Guide for High Temperatures]
Epoxy Cement Guide 101 [How to Repair Concrete with Epoxy]
How To Mix Epoxy 101 [Measuring & Mixing Epoxy Resin Guide]
How To Harden Sticky Resin [Uncured Epoxy Solutions]
How To Fix Epoxy Mistakes [Tackling Common Epoxy Problems]