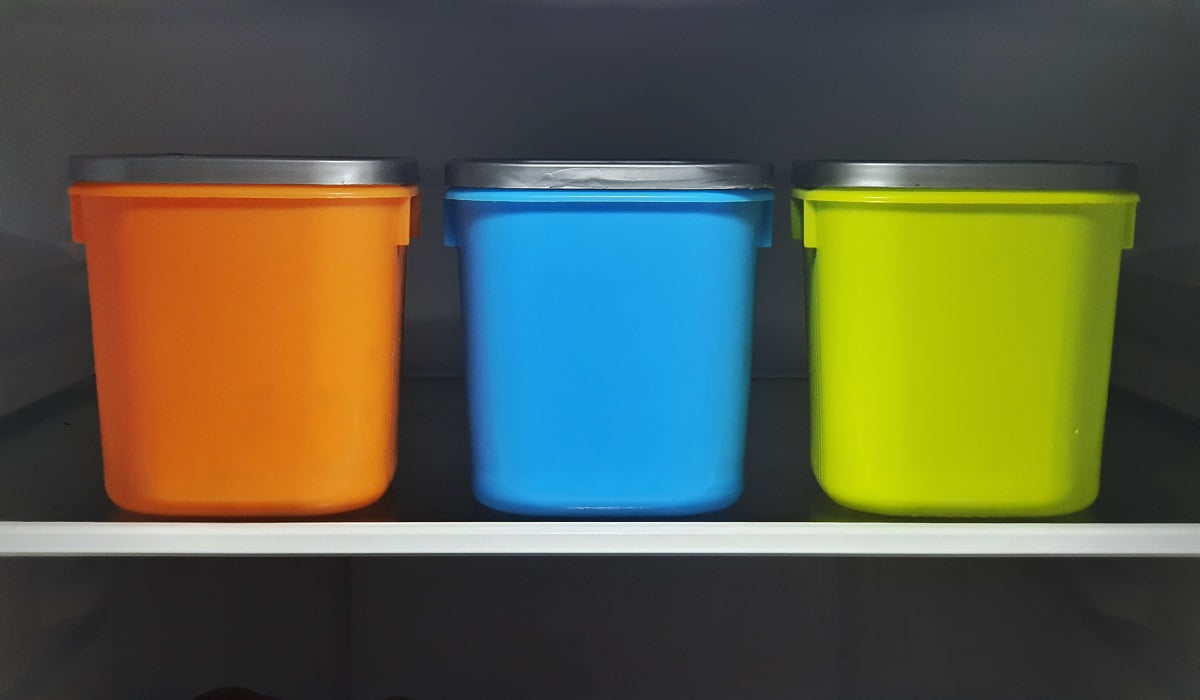 Most DIYers would agree that epoxy resin is one of the most effective and versatile products used in a variety of projects.
It can be used with various materials including metal, glass, and wood for its strong adhesive qualities, high resistance to chemical applications, and heat. Naturally, this makes it a suitable product for those who need a strong surface to withstand pressure.   
However, there are certain surfaces that epoxy resin won't stick to. And every DIYer must know about these surfaces unless they want to put their project at risk of a massive disaster. That's why we have written this guide mentioning most of the surfaces that epoxy resin will not adhere to. 
So, without further ado, let's jump right in! 
Materials That Won't Stick To Resin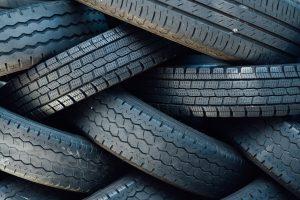 In this section, we have listed some of the most common materials that resin won't stick to.
Polyethylene Plastics
Polyethylene plastic is a very common material that epoxy resin doesn't stick to and it is widely used in the production of resin molds. One of the best things about polyethylene plastic is that it is high-quality and reusable, making it an ideal option for table mold or other similar items. 
Professionals mainly use it for making river tables. Hence, it is used in cutting boards and a range of other items as well. You can easily order the size as per your requirements, including the desired durability.
However, a major downside to polyethylene plastics is that they are pretty expensive. Also, it might take a while for you to figure out what size and density you need.   
Plastic Containers
Plastic containers such as plastic cups, Tupperware, and bowls don't stick to epoxy resin, making them a good mold for DIYers searching for a different shape. One of the significant advantages of using plastic containers is that they are budget-friendly and readily available around the house. This lets you make bowls of various sizes and shapes. 
The only drawback to this option is that you cannot alter the outcome of your item. Plus, it can't be used for large items such as tables. 
Parchment Or Wax Paper
Epoxy resin doesn't adhere to parchment or wax paper, making it suitable for resin DIY projects. Not only is it one of the most affordable options out there, but it is also easy to use. 
You can use it to make a simple mold for small tables without breaking a sweat. That being said, it does come with its fair share of drawbacks that you must be aware of. 
Firstly, it is not as effective and clear as the other processes, mainly when the epoxy comes off. On top of that, the wax paper doesn't securely remain in place, creating complications during the curing process. 
Hot Glue
As far as hot glue is concerned, it is widely used for sealing cracks and making molds. Plus, it can be used on top of river tables to stop overflow while pouring. However, hot glue cannot be used on its own; it's more of an addition to other materials used to achieve desired results. 
Besides, hot glue is a bit complicated to remove from rough wood and can also leave marks.  
Silicone, Vinyl, Or Rubber
Not only does silicone mold not stick to resin, but it is the most prevalent mold among DIYers. The main reason is its use in making various uniquely shaped items, including coasters and jewelry. 
With silicone molds, you get the freedom to make any item as per your requirements with just a small amount of epoxy. Additionally, they are resistant to heat and cost-effective, and the best part is that they require a minimal touch-up after the cure. 
Having said that, remember that silicone molds can't be used for big objects like tables or desks. So, before purchasing the mold, kindly read the reviews.   
Sheathing Or Painter's Tape
Sheathing tape is a cheaper and versatile option that doesn't stick to the resin. With it, you can easily work on large objects. Needless to say, you can make items of various sizes and shapes, maintaining a shiny appearance without a hassle. If you use it correctly, you can use it multiple times.
The only problem with this material is that it tends to leave too many seams. But fortunately, it can be rectified; all you need to do is just sand and buff it after some time.  
Surfaces Resin Won't Stick FAQs 
In this part, we have tried answering some of the most frequently asked questions regarding the topic. 
  Q1. Will epoxy stick to the epoxy that has been cured?
No, it will not, unless you sand the surface of the cured epoxy resin. Sanding the surface will allow a new layer of epoxy to stick to the cured one. Although the two might form a bond, it won't be durable enough to withstand strong impacts.
Therefore, if you plan on applying an epoxy formula on a cured epoxy, you will need to use a sander and run the surface over with 180-grit sandpaper. When you are done sanding, ensure you clean the surface thoroughly to allow the formation of a durable chemical bond.
   Q2. Can resin be used on outdoor surfaces?
Only certain waterproof epoxy formulas are ideal to be used on outdoor surfaces. Hence, we highly recommend you be cautious about your choice, especially when using them on outdoor surfaces.
Epoxy resin formulas designed for outdoor surfaces come with anti UV features to prevent the surface from discoloring due to exposure to the sun.
    Q3. What is the right temperature needed for the epoxy to cure?
The appropriate temperature required for the epoxy to cure is around the 75 degrees Fahrenheit mark. However, more often than not, it depends on the depth of the pour and the type of epoxy used.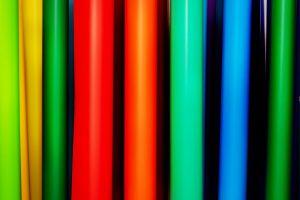 Final Thoughts
So, that was pretty much everything you needed to know about the surfaces resin won't stick to. 
If you are a DIY enthusiast, we bet that you don't like using ready-made products. Instead, you get creative and build them on your own. Hence, it is important for you to know the materials that epoxy resin works well with.   
That said, keep in mind that all the items mentioned above are different from each other. You need to assess each item separately to find out which material suits your project requirements. 
On that note, we'll call it a day. Until next time, bye! 
Related Articles
2 Best Epoxy Resin Guide [All You Need to Know]
5 Best Epoxy Resin for Tumblers [Complete Tutorial]
10 Best Epoxy Resins For Wood [Reviews & Buyer's Guide]
11 Best Epoxy Resin For Crafts [Reviews & Buyer's Guide]
Food Safe Epoxy Guide 101 [All You Need To Know]
Sanding Epoxy Resin Guide 101 [All You Need to Know]
The Difference Between Epoxy & Super Glue [Clear Winner?]
11 Best Bar Top Epoxy [Reviews & Buyer's Guide]
What is Resin and How It's Used
How to Color Clear Epoxy Resin [Coloring Resin
How To Fix Radiator Leak With Epoxy+ Best Radiator Repair Epoxy
Epoxy Garage Floor 101 [All You Need to Know]
Mold Release Guide + Best Epoxy Release Agents
Heat Resistant Epoxy 101 [A Guide for High Temperatures]
Epoxy Cement Guide 101 [How to Repair Concrete with Epoxy]
How To Mix Epoxy 101 [Measuring & Mixing Epoxy Resin Guide]
How To Harden Sticky Resin [Uncured Epoxy Solutions]
How To Fix Epoxy Mistakes [Tackling Common Epoxy Problems]