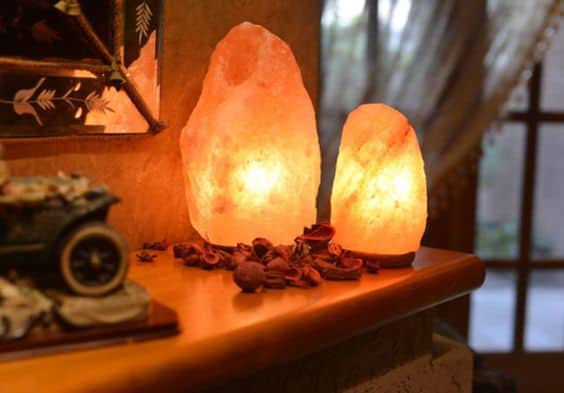 And that's what we're going to do in this article, answer your Himalayan salt lamp questions.
Himalayan Salt Lamps FAQ
Sale
Bestseller No. 1
Bestseller No. 2
Sale
Bestseller No. 3
What is A Himalayan Salt Lamp?
A Himalayan Salt lamp, unlike the salt which we get from the sea, is mined from Pakistan by skilled workers. Since it is unique to this region, it is important to find out about the origin of the salt lamp before buying it. Mined from harsh conditions, these lamps are not exactly cheap. They are very aesthetically pleasing, very soothing to the eye.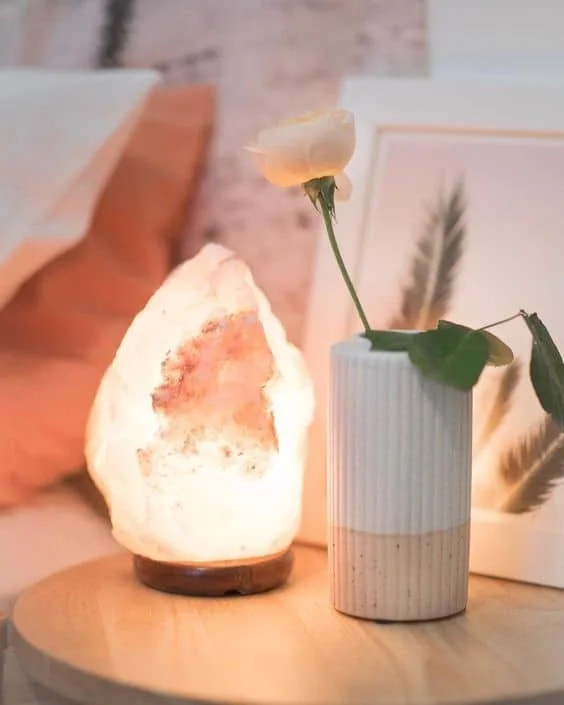 What are these lamps used for?
Himalayan Salt Lamps have multiple uses. These work as the excellent source of air purifier since it is composed of salt, and naturally salt helps in absorbing moisture and purifying it by the process of hygroscopy. The purified air is then released into the surrounding and helps in better breathing. This, in turn, helps asthmatic patients breathe better and reduces the chances of allergies. It helps in strengthening your immune system too.
The salt lamp helps in spreading positive energy around it and helps you sleep better; this is due to the release of negative ions. With the soothing glow emitted from the salt lamp, it automatically helps to calm you down and spread a peaceful aura around the house. It is also very aesthetic and works an as wonderful home décor.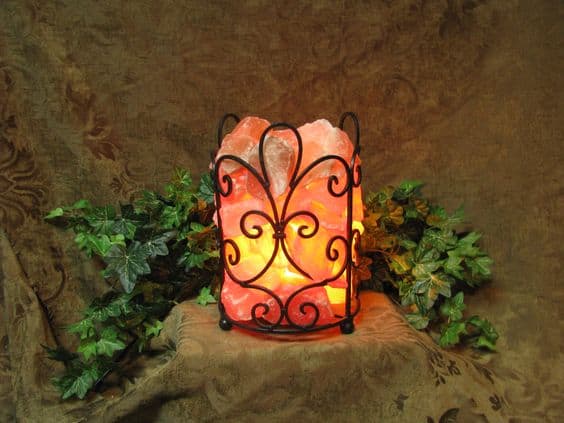 Where could you purchase the salt lamp from?
Even though these lamps are available in few shops around the country, the best deals are found online. These websites offer a wide range of collections, with specific features, slashed process, and reviews from valued customers. The reviews are helpful in narrowing down your search and give a very good idea about the quality of the product. Moreover, these websites have very good customer service and responsive sellers who will give you guarantee for the product.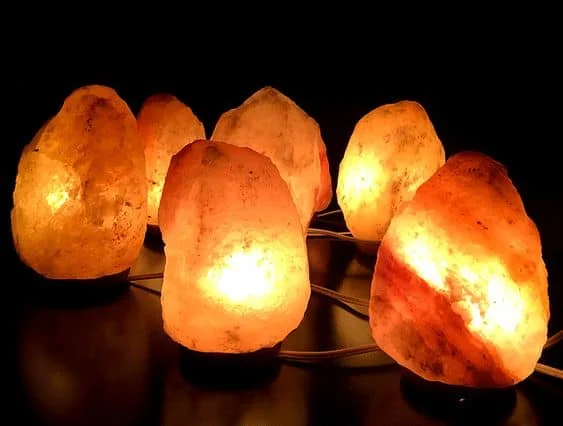 Why does your salt lamp 'sweat'?
Salt should always be stored in a cool and dry area. Otherwise, it starts dissolving and gets moist. The same applies to the salt lamp too. It should be kept away from hot and humid areas, and enclosed places which are prone to heat. Keeping your salt lamp switched on prevents it from sweating. When not in use, it should be neatly packed in the air-tight packet and stored away. Do not ever immerse your lamp in water, or it will slowly melt away!
The salt lamp should never be exposed to any source of water, and when required to be cleaned, it should either be patted dry, or a moist cloth should be used to clean the accumulated dust.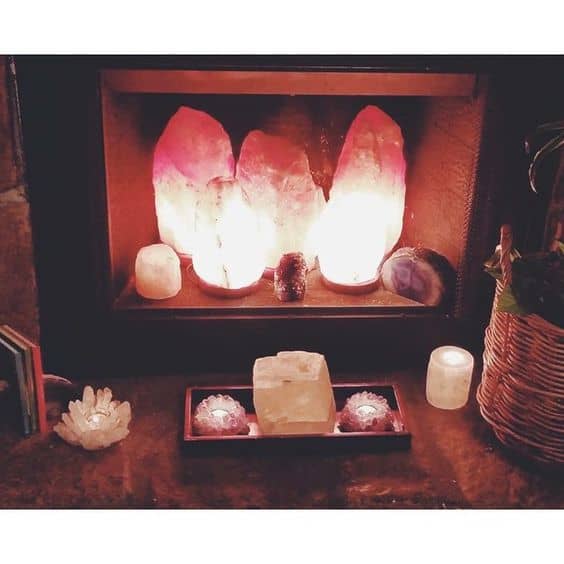 Does the lamp need to be switched on to work?
The lamp usually consists of a bulb which is not LED and has heating properties. Heat helps in effective functioning of the salt. Hence, the lamp does need to be switched on to work. The negative ions of the salt are released only when the lamp is on. The salt lamp also tends to 'sweat' if it is not switched on, and this may affect the salt lamp.
How to take care of the salt lamp and clean it?
Since the lamp is made of salt, it is very delicate, and thus you should be careful as to how to handle it. It should be kept strictly away from kids as well as pets. The possibility of your salt lamp to break, if it gets knocked over is very high and also, keep it away from sharp edges, since it may chip easily.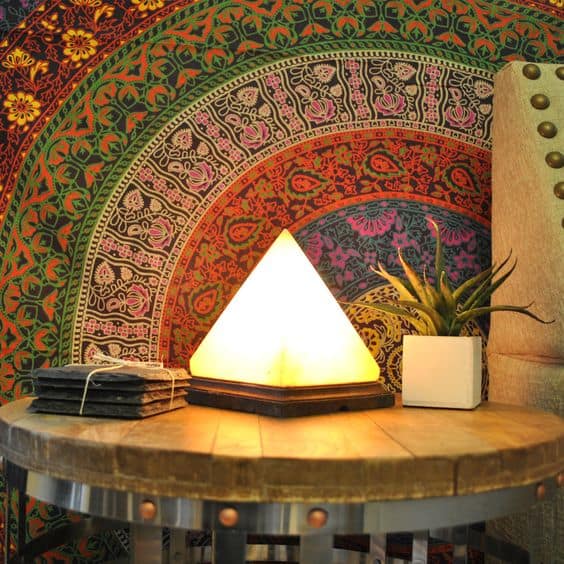 As for cleaning your salt lamp, it is normal for your salt lamp to accumulate dust and dirt, and the proper way to clean it is to switch off the lamp, use a moist cloth to wipe it away. Make sure never to make it completely wet, or it will spoil your lamp. Salt lamps also need to be wiped off, when it is 'sweating.' In case it gets very wet, dry it under air or strong Sun for 4-5 hours.
What size and how many lamps would you require for different sized rooms?
For the salt lamp to work properly, it is important to remember the size of the room. A large room cannot be expected to be cleaned with a small salt lamp. The reference which is used is, to use one pound of the salt lamp for 16 square feet area. Following this rule, roughly, your salt lamp should work fine.
Where can you keep the salt lamp?
Since the salt lamp has multiple health benefits, using it in most dry areas of the house is helpful. You could purchase many salt lamps. It is very effective when kept in bedrooms, living room, study area or even your dining room, office spaces, etc. Make sure to keep it away from bathrooms and kitchen, as it may get wet or spoilt.
The lamp imparts effective positive energy around it, but its utility will only be visible when it is kept on par with the size of the room.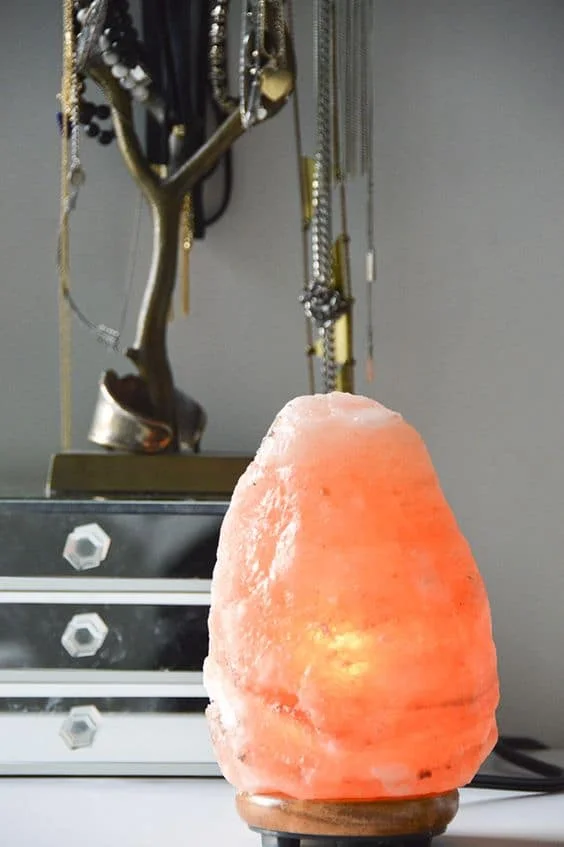 How to store your lamp when you are not using it?
When not in use, the salt lamp is instructed to be wrapped carefully in plastic and keep it airtight. The cord should be kept separately to prevent damage to the lamp. Keep away your lamp from the vicinity of children or anything remotely moist, and you will see the results after you unpack it. Brand new!
Which lamp is better-Pink or white or grey/black?
Even though all the three types are very rare, the black variant is the rarest of all, and obviously the most expensive. The benefits differ a little bit, and so does the light and intensity which it emits.
What features you should look for when you are making your purchase?
You should always remember to buy something which is feasible and has excellent customer reviews and satisfaction. The features are an important factor too, and some features that you should look out for are- the type of bulb that comes along, whether the intensity could be adjusted, the weight of the lamp, its safety instructions, where it has been mined from  [the original being from Pakistan] and its brand certification.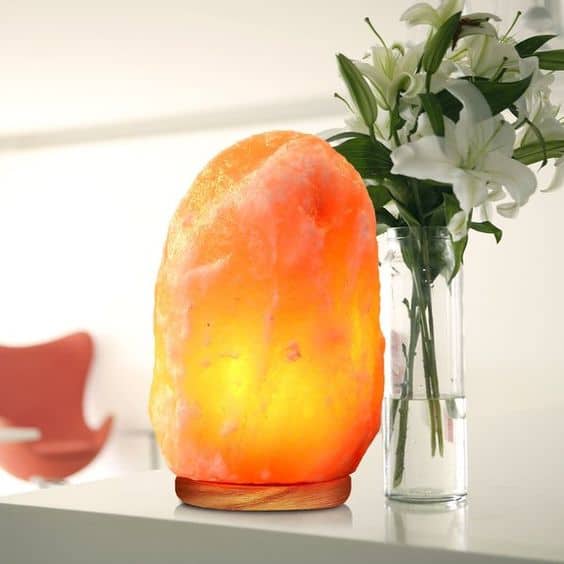 How long will the salt lamp last and will it expire?
Salt is a mineral, never expires. The longevity of these salt lamps is forever, provided it does not break or melts. Proper care and maintenance go a long way, and it applies to the salt lamp too. The bulb needs to be changed from time to time, the lamp should be clean, and it should be away from moisture.
These lamps don't have an expiry date, so you don't need to worry about it going bad!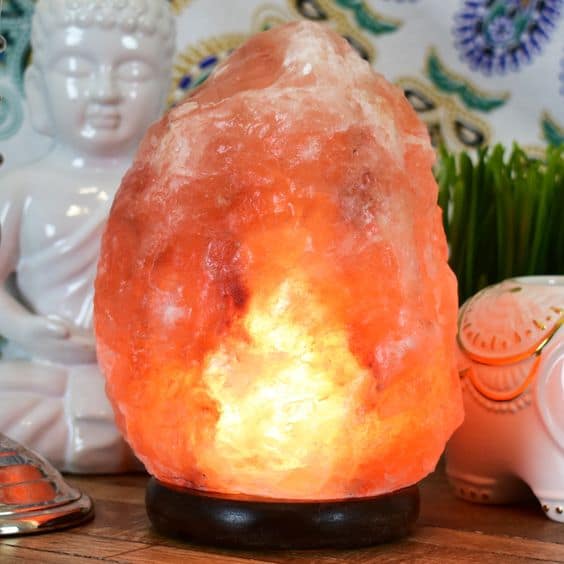 Real Himalayan Salt Lamps are rare and need some effort to find the best ones. However, they are quite affordable when measured with the health benefits it imparts. Aesthetically enhance your room, or give it a soothing glow while you work, or do your daily chores. These lamps have been proven to an extent to positively affect the human body and boost the immune system. Most doubts about its features are usually cleared by reviewers on websites, so keep a lookout for that!
What are your thoughts on Himalayan Salt Lamps? Feel free to ask more about Himalayan salt lamps, we will do our best to address it !
Related Articles