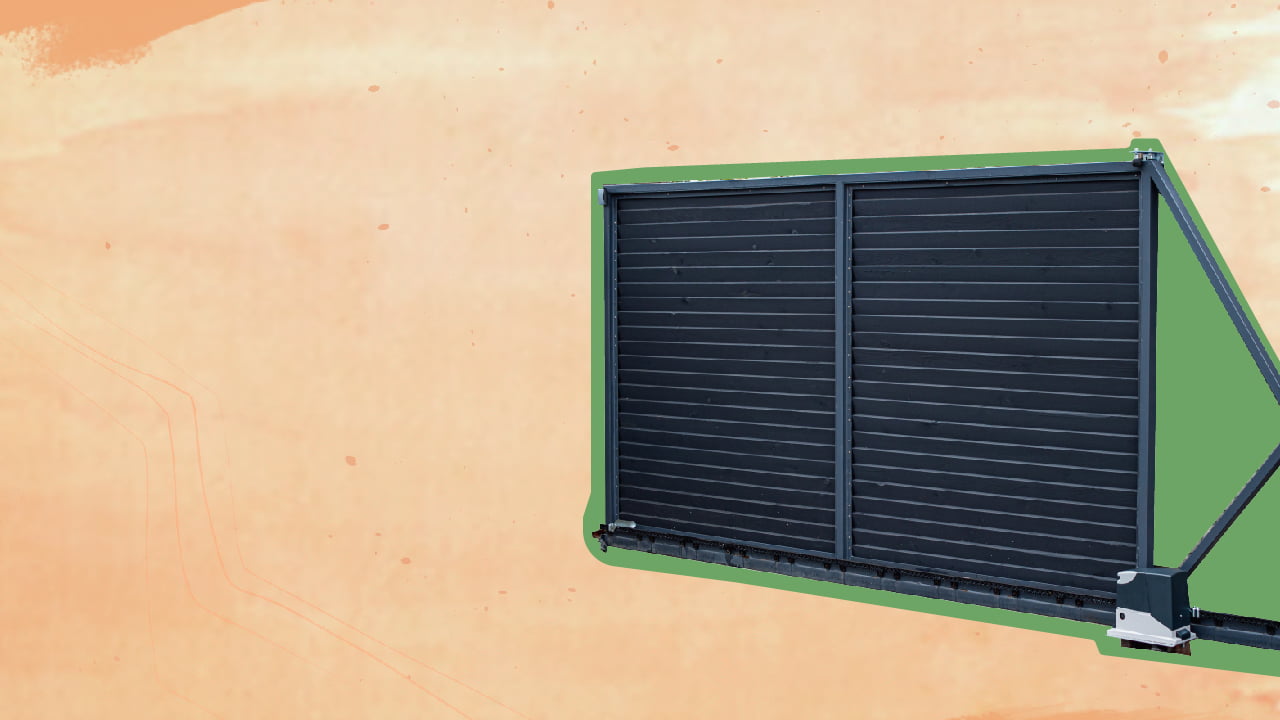 Sliding gates provide the required security to your house. However, the efficiency of sliding gates can take a hit if proper lubrication is not done. In addition, adding an antenna and improving the battery backup system will enable the gate to function smoothly. 
Any homeowner can benefit from electric sliding gate openers as they ensure regulated access to their property. . 
The automatic gate mechanism undoubtedly improves security and safeguards the property from intruders, thieves, or crooks. Therefore, it's important to do everything possible to maximize its performance. 
This article will explain how you can increase the efficiency of your automated gate system. I will further help you increase the security of your sliding gate with a few additional tips. So, scroll down!
Some Tips To Increase The Efficiency Of A Sliding Gate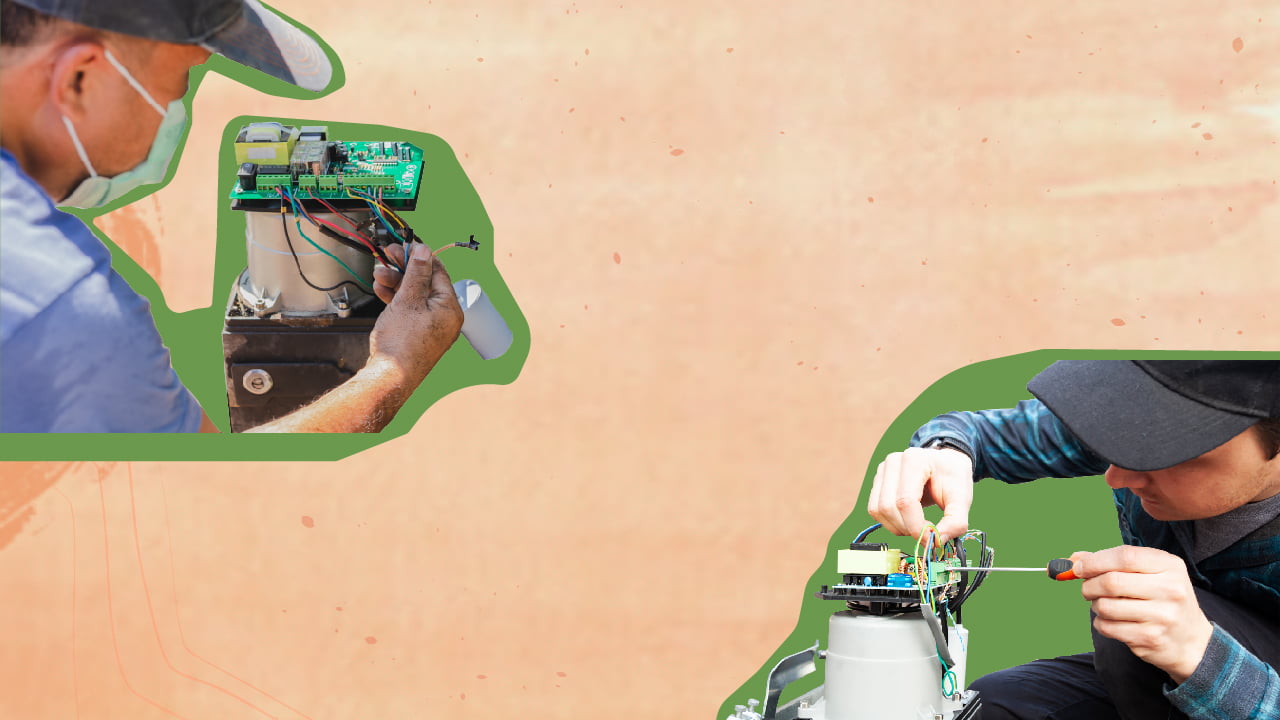 1. Maintain Proper Lubrication
Most gate specialists recommend that the automated gate system should be properly lubricated every six months. 
Moreover, debris, branches, rain, or harsh weather conditions may cause damage to sections of the automatic gate system. These factors can impair their functionality and lead to serious mishaps. That said, there aren't many moving components to lubricate, so the process is simple.
Tip
Inspect the chain, pulley, hinges, and screws every few months, and apply a few drops of oil to keep everything functioning smoothly and effectively. A properly lubricated automatic gate system operates flawlessly, with no unpleasant noises or flaws.
2. Consider Adding A Better Antenna
An average antenna of an automated gate system comes with a range of 100 to 150 feet. But you could opt for a high-gain antenna that can help you increase the range of your automatic gate technology. This will help you open or close the gate as and when required, even from a greater distance. 
It is especially useful for homeowners that have longer roads on their property. Furthermore, an upgraded antenna improves the performance and lifespan of the gate system, especially when dealing with lower signals in your location.
3. Consider Installing A Backup Battery
Coping with an automatic gate mechanism during a power outage may give any homeowner nightmares. Many experienced specialists advise using a backup battery to avoid any unpleasant scenarios. 
This ensures that the gate will continue to work even if the power goes out. Most replacement batteries provide a few hundred open-shut cycles, which are generally sufficient to carry you through until the power comes back.
4. Consider Incorporating A High-Speed Motor
High-speed motors, a relatively new addition to the market, may considerably improve the effectiveness of your gate, making shutting and reopening much faster. The longer it is open, the more vulnerable the property becomes. Just make sure you consider how many amps are required for the sliding gate opener – the higher the amp rating, the higher the efficiency of the gate. 
5. Controls For Internal Gates
Depending on how electric sliding gates work, many automatic gate solutions have an extra interior gate control – another useful addition. It allows you to improve the operation and administration of the gate for the privacy of your home.
For example, you may update to a smart gate and illumination controller. The technology will allow you to alter the configurations from inside and establish automated timers for specific times and days for simpler network access. You will also receive warnings of potential system failures.
Some Tips To Increase The Security Of A Sliding Gate
1. Remote Control
Choose remote access technology to get all the benefits of an automatic sliding gate. Remote access transforms automatic gates by allowing you to operate them from the convenience of your automobile or home. You are not required to expose yourself when closing or opening the gate. A smartphone with a remote access function improves security by allowing remote property surveillance.
2. Surveillance Using A Video Camera
Surveillance cameras are quite effective for increasing home security. With a surveillance camera installed, you can observe all that happens around your home's main entrance. The most popular automated gates on the market are adaptable to integrate security cameras for continuous property monitoring.
3. System Of Advanced Locking
An innovative electronic lock system is useful for improving house security. You might use an electronic key scanner for your automatic gate to allow seamless admission while maintaining strict security requirements.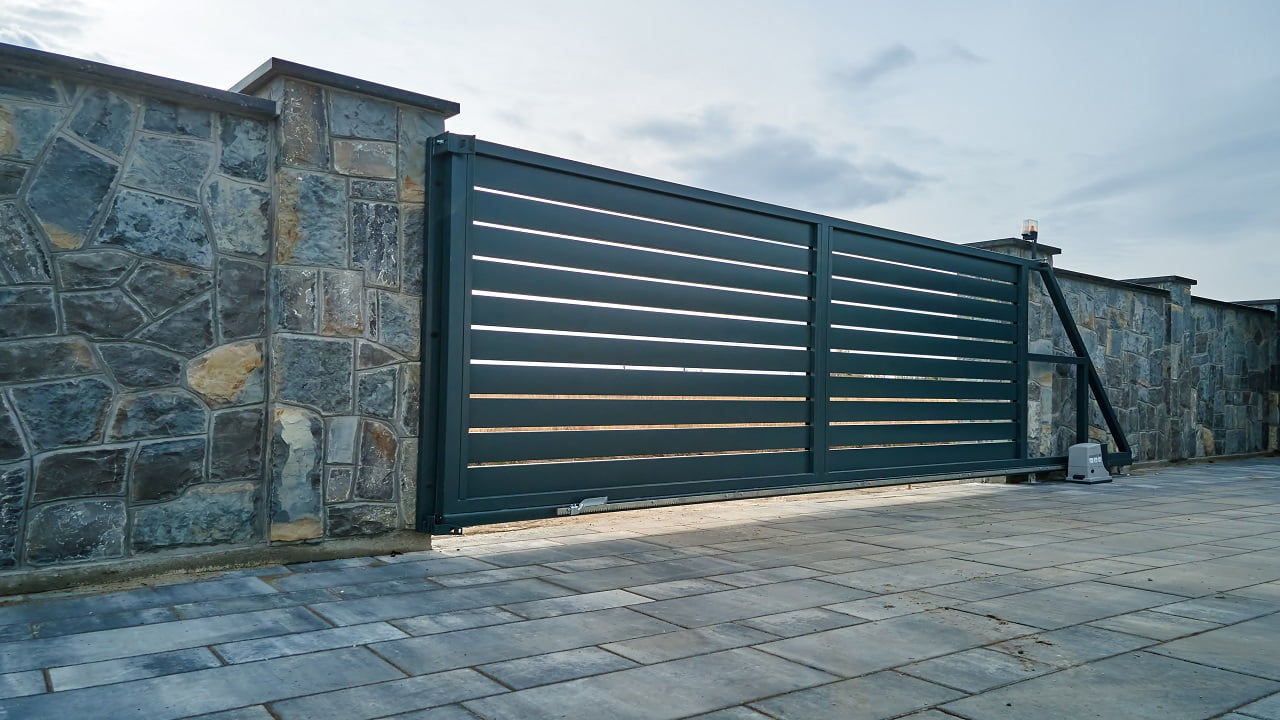 How To Increase The Efficiency Of A Sliding Gate Final Words
There is no question that automated gates have several advantages. They are practical, may add a sense of elegance to your house, and can help boost security. So, if security is your primary concern, I'd definitely say that an automated sliding gateway may be worth the expense. 
It may also come with additional security features like cameras and alarms to dissuade robbers. All you have to do is follow the suggestions mentioned above to ensure that the automatic gates operate efficiently.