A sliding gate opener is a specially designed motor that automatically enables the user to operate sliding gates. It can be operated electrically via a switch or any other control system. Typically, a sliding gate opener uses around 10 amps to function.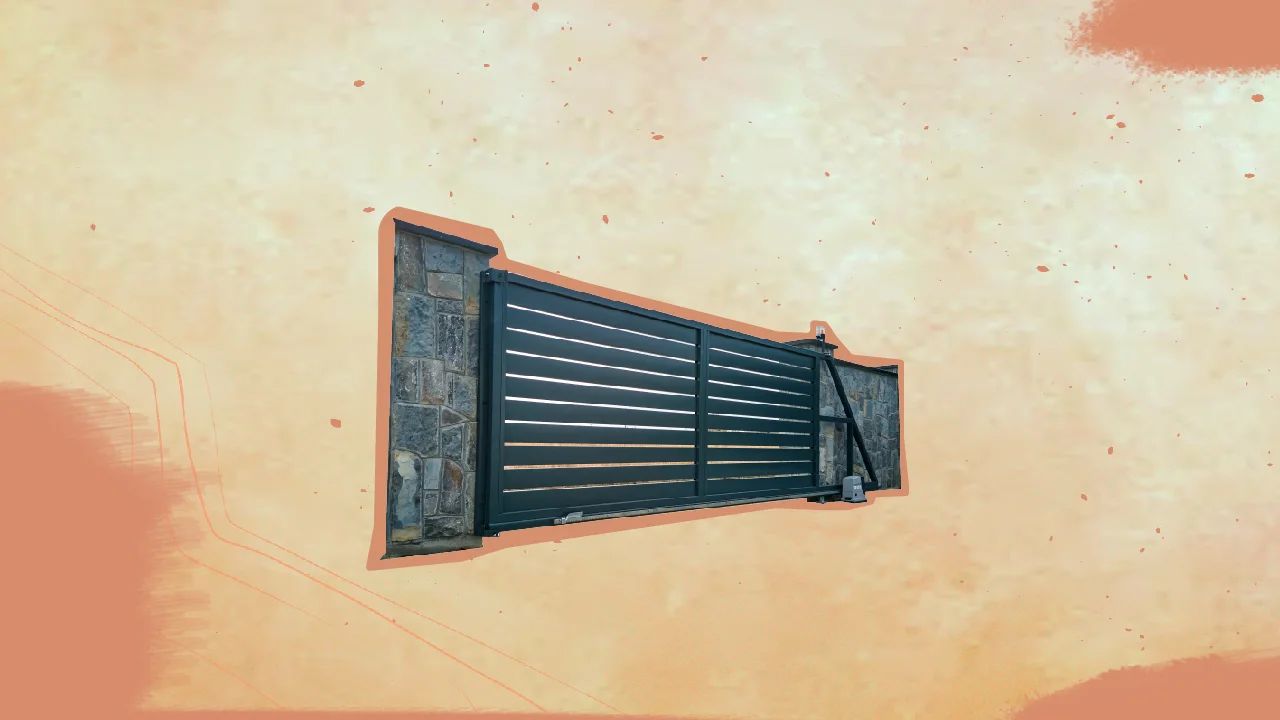 The best electric sliding gate openers can add convenience and security to any property, from individual family homes and gated communities to commercial settings. 
However, each type of gate opener requires a specific amount of AMP in order to function without any issues. I have compiled a summarized article that takes a look at the right amount of AMP a sliding gate opener would need. Let's dive in.  
How Does An Electric Gate Work?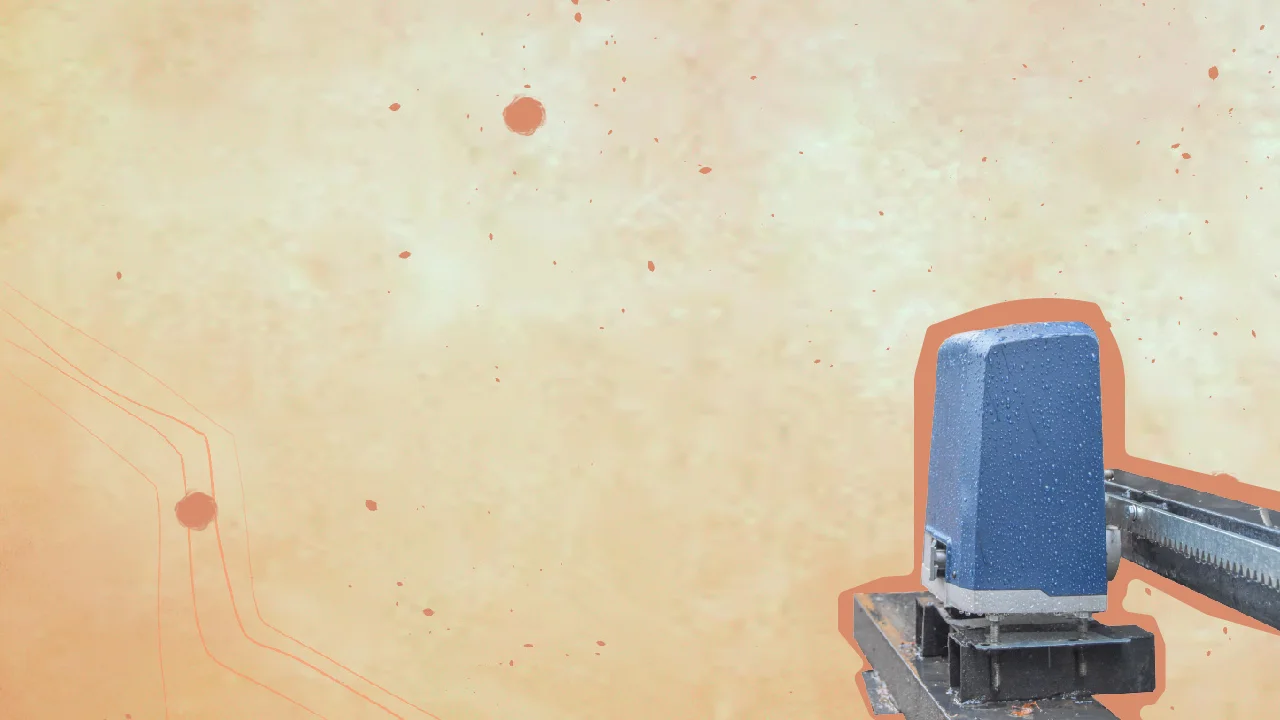 As the name suggests, an electric gate works on a motor, possibly AC or DC. This motor rotates through an oil-cooled reduction gearbox, thus giving energy to the cog, which in turn moves the gate on a steel rack. The gear rotates onto a shaft attached to the drive, which pulls the arm that is attached to the sliding gate via a joint. 
How Are Electric Gates Powered? 
Electric gates usually have gate motors that are powered with either 24V DC or 230 V DC. They require a mains power supply that is suitable as well as a safe wiring system into the gates control panel. 
The factors determining which gate motor system is ideal for a particular installation depend heavily on the scale as well as the usage of the system. Typically, automated gates use the 230V AC mains supply in a residential environment. 
On average, an electric gate can open and close at least 15 to 20 times a day. This is why gate motor systems require a power of at least 24V and a transformer which helps eliminate the pressure of providing excess power from the mains.
Most low-voltage systems are much safer in terms of daily use and come along with the option for a battery backup. The battery backup enables the gate motor systems to work efficiently for a couple of cycles in the event of a mains supply failure. 
These gate systems are also an ideal option for any commercial setting where consumers come and go on a daily basis.
How Much Amp Does A Sliding Gate Motor Use?
Sliding electric gates on standby will consume up to 100 watts of electricity a day on average. While they're active, these gates can use up to 700 watts of electricity. However, the number of times these gates will consume higher electricity while being used is limited. 
This is because, on average, the gate opening and closing cycle will only last about 20 seconds in every direction. Though average domestic electric gates open and close around 15 times a day, homeowners that go for a holiday or are away from their homes use the gates less. 
All in all, I have noticed that electric gates will not be an expensive addition to your power bill. You are highly unlikely to experience an increase in your electricity bill by installing these gates. 
What Wire Size Is Required For A Gate Opener? 
I recommend using 16 gauge, multi-stranded, direct burial low voltage, dual conductor wires for an electric gate opener. They can connect with either the AC-powered transformer or the solar panel that is further connected to the control board of the gate opener.
How To Manually Open A Swinging Electric Gate? 
To manually open a swinging electric gate, the following steps are to be done: 
Start by undoing the bolt that is located underneath the gate motors and loosen it up with the spanner provided. This will place the motor in a neutral setting. To open the gate without electricity, you will have to push the arm at the joints down after loosening the bolt. Now, you will be able to open the electric gate manually without using any electricity. 
Tip
To use the electric gate as you normally would, place the de-positioned arm back into its original position and tighten the loose bolts. 
How To Manually Operate A Sliding Electric Gate Motor?
If there is no electricity, all you have to do is enter the key that is provided and open the door on the gate motor. This will enable you to operate your sliding electric gate manually. To open or close the gate, simply slide it in the desired direction. In order to place the gate back in its original composition, close the door on the gate motor. 
This will allow the user to make use of the gate as intended once the electricity is back on and the gates have access to the power supply. Manually operating an electric gate is also needed when the remote doesn't work. So, learning how to program sliding gate remote can be beneficial.
Can A 15 Amp Breaker Be Used Instead Of A 20 Amp Breaker For The Sliding Door? 
Typically, the size of the breaker used depends heavily on the size of the wire used to connect the electric gates to the power supply. If the gate requirements call for a 20 AMP minimum, it is better that you follow the instructions. 
This is because failing to heed the instructions can cause a voltage drop within your gate. A 15 AMP circuit is typically made of a smaller wire than a 20 AMP circuit. The smaller wire can cause severe voltage drop under heavy loads, which can then lead to the gate motors overheating.
In case of unspecified breakers, you can install any AMP that works for your gate. However, if specific numbers are mentioned in the instructions, it is best to follow them. For example; for a 20A circuit, you would need to use a 12-gauge wire. If the gates are meant to be used for longer periods of time, you may even have to go up to a 10-gauge or an 8-gauge wire.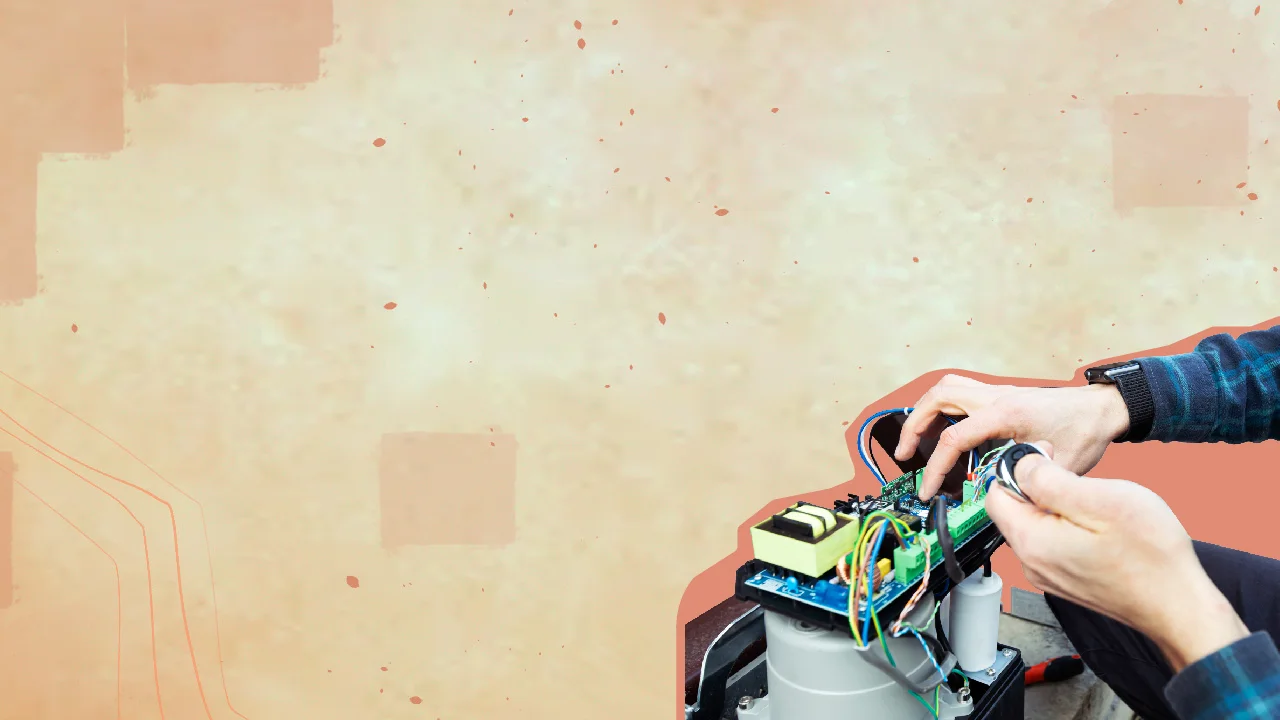 How Many Amps For A Sliding Gate Opener Conclusion 
Having a reliable sliding electric gate motor is important. But knowing the specifics about your gate opener and how to increase the efficiency of a sliding gate is equally crucial. This will help you prevent any voltage or overheating problems from arising in the future. 
I hope this article helped you better understand your gate opener and how much power or AMP it uses. Though it may seem complicated at first to figure out exactly how much power your electric gate opener uses, it is pretty easy once you get the hang of it. 
Until next time!