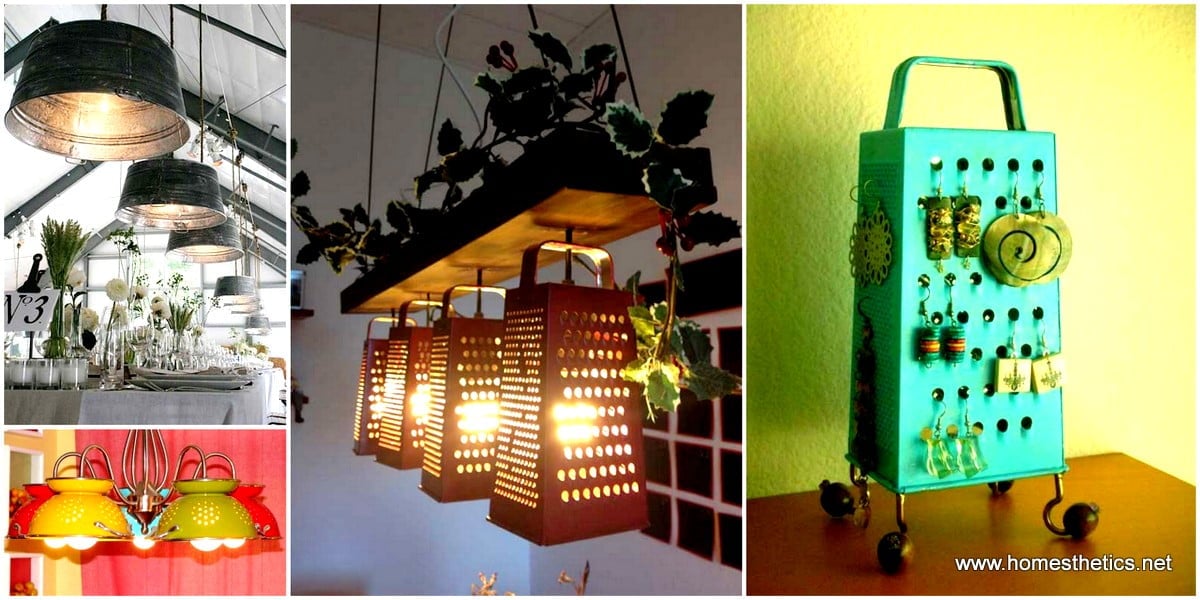 The kitchen is a very unique place in our home. For most, the kitchen is the social core, the place in which we socialize with friends of family, we make announcements during meals and we relax through a cup of tea or simply through cooking. The kitchen is also one of the most expensive rooms to design and furnish starting from high end finishings and appliances up to accessories and consumables. Most home upgrades do happen in the kitchen as well. We change a set of glasses or a set of plates because we've managed to brake two from the old set and we simply upgrade to refresh the atmosphere a little bit. Through ingeniously clever ways to repurpose old kitchen items you can now up-cycle every day items beautifully, finding them a new purpose and maintaining an item with memory in the family.
#1 Fairy Garden Made Out of Old Kitchen Items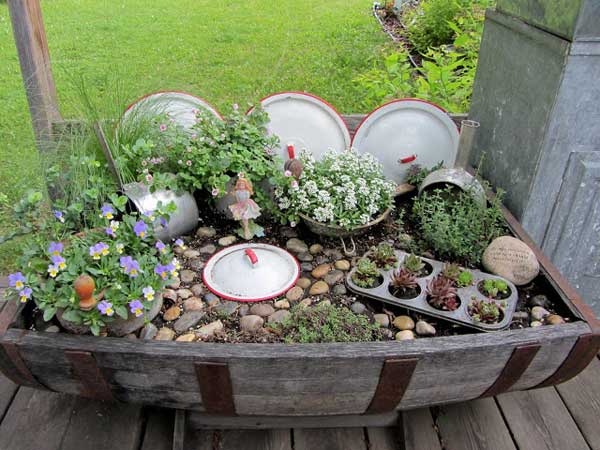 Source: organizedclutterqueen.blogspot.com
#2 Ladles Spoons and Sieves DIY Vintage Chandelier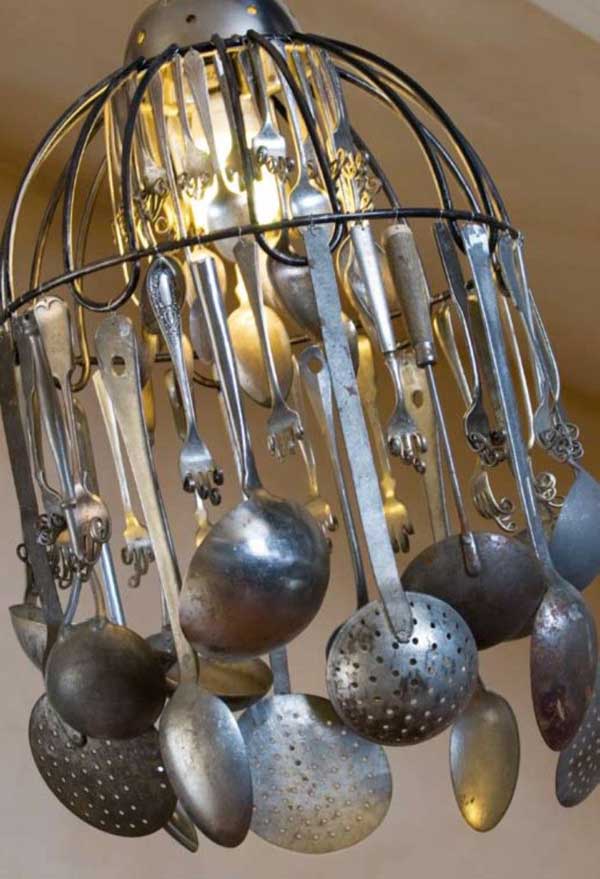 Tutorial: absolutebodo.com
#3 DIY Containers Waterfall Installations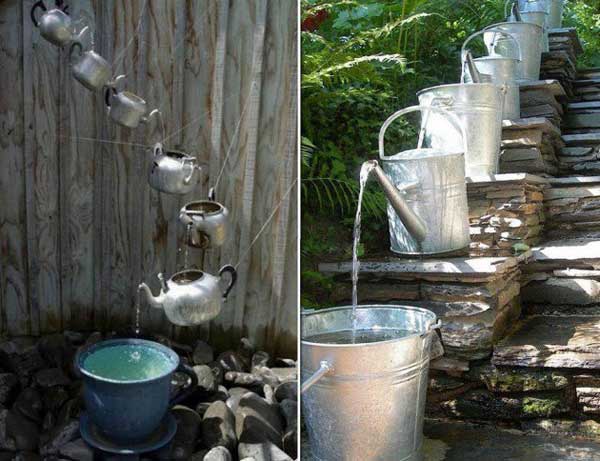 Source: woohome.com
#4 Colorful Graphic Grater Pencil Holder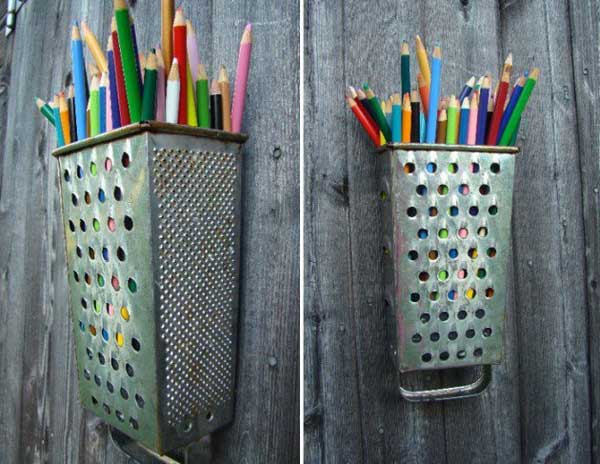 Source: recyclart.org
#5 Transform Rolling Pins Into Coat Hanger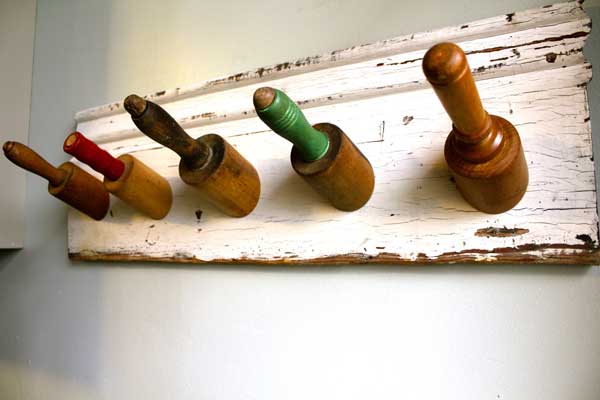 Source: Etsy.com
#6 Up-cycle Worn Tubs and Recipients Into Vintage Lamps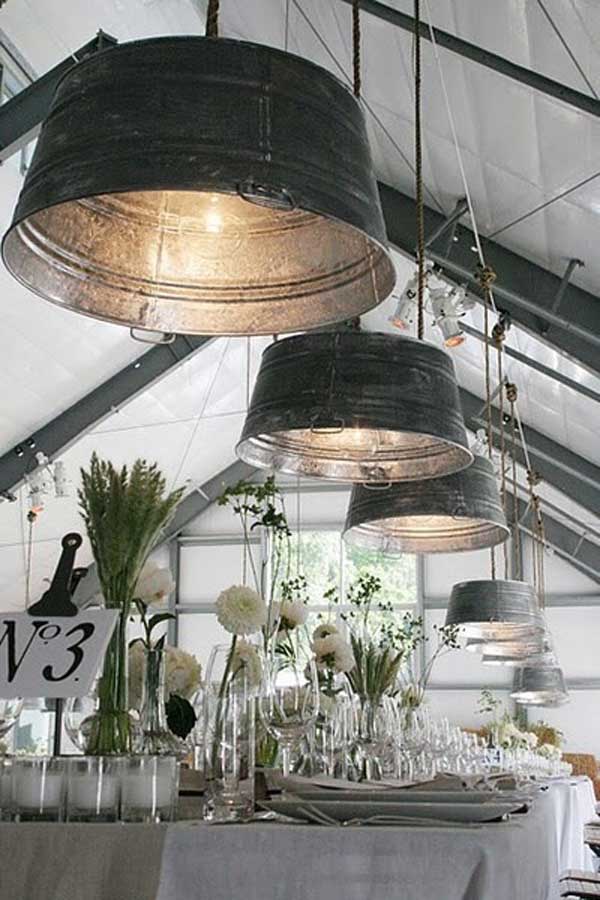 Source: atelierjoya.blogspot.com
#7 Teal Painted Cheese Grated Jewelery Holder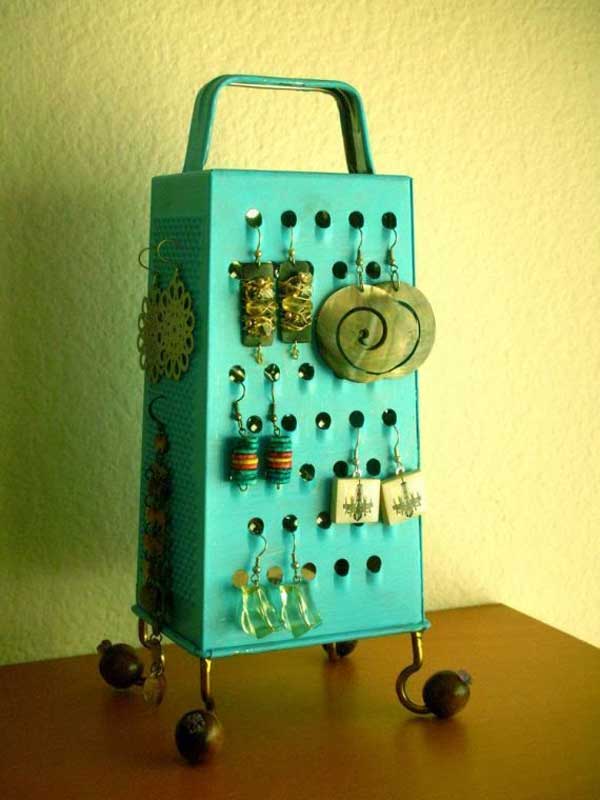 Source: my-home-ideas-diy.blogspot.de
#8 Rustic Ladle Tea Lights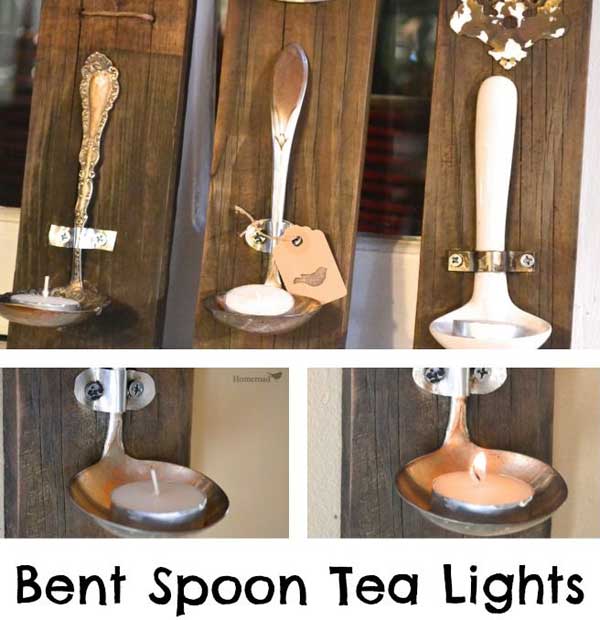 Source: homeroad.net
#9 Recycled Glass Lamp Shades Transforming a Room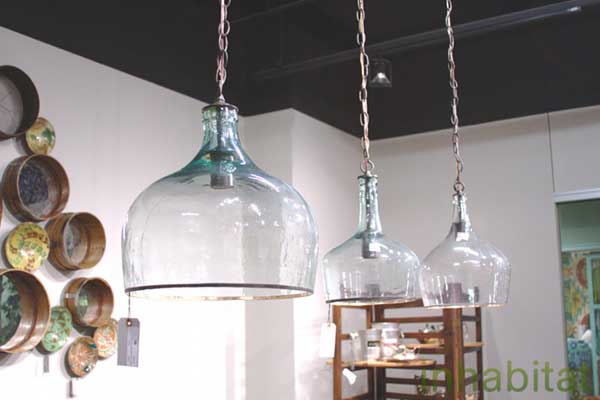 Source: inhabitat.com
#10 Repurposed Silverware Nestling as a Wind Chime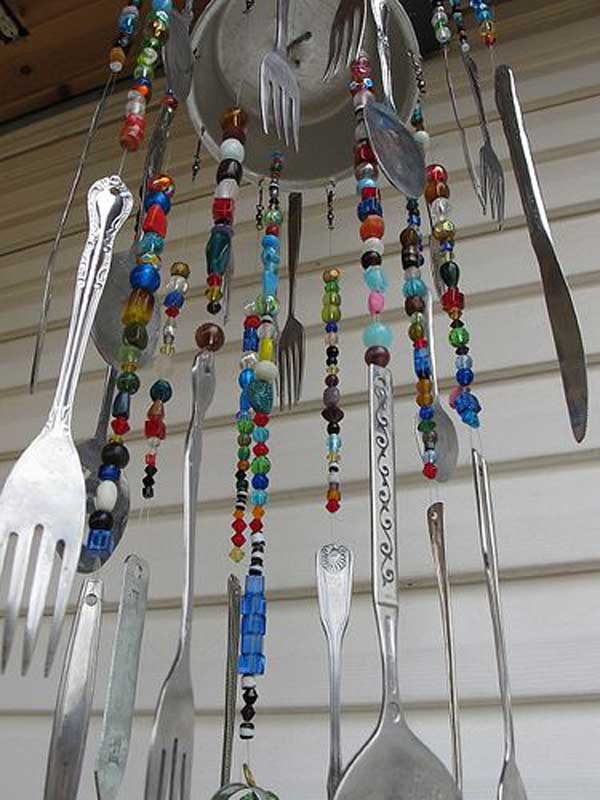 Source: woohome.com
#11 Incredibly Beautiful Spoon Handles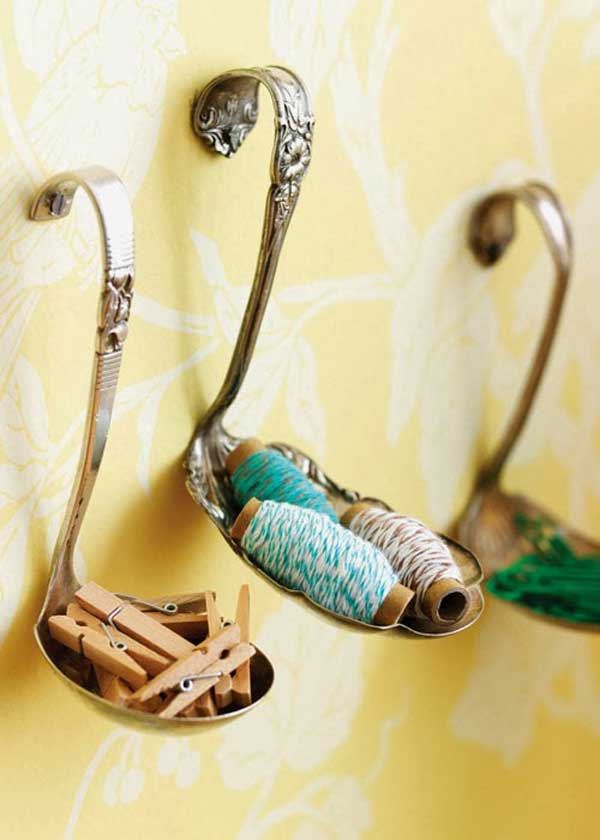 Source: my-home-ideas-diy.blogspot.de
#12 Recycled Graters Used in a Hanging Kitchen Lamp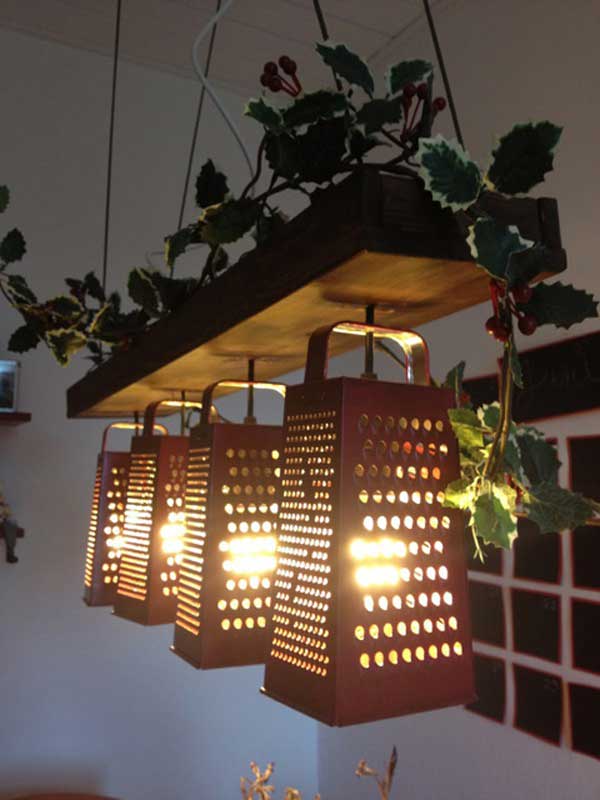 Source: woohome.com
#13 Garden Edging Realized Out of Broken Plates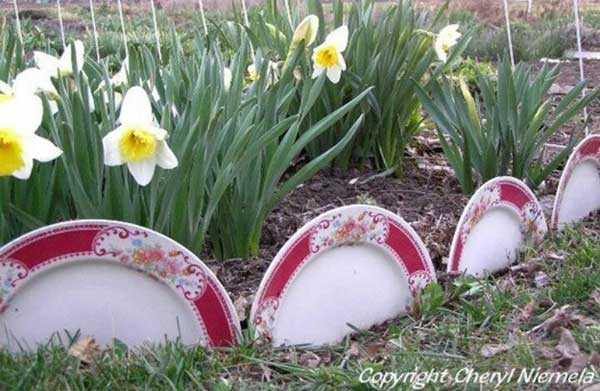 Source: Pinterest.com
#14 Candlestick Holders From Leaking Funnels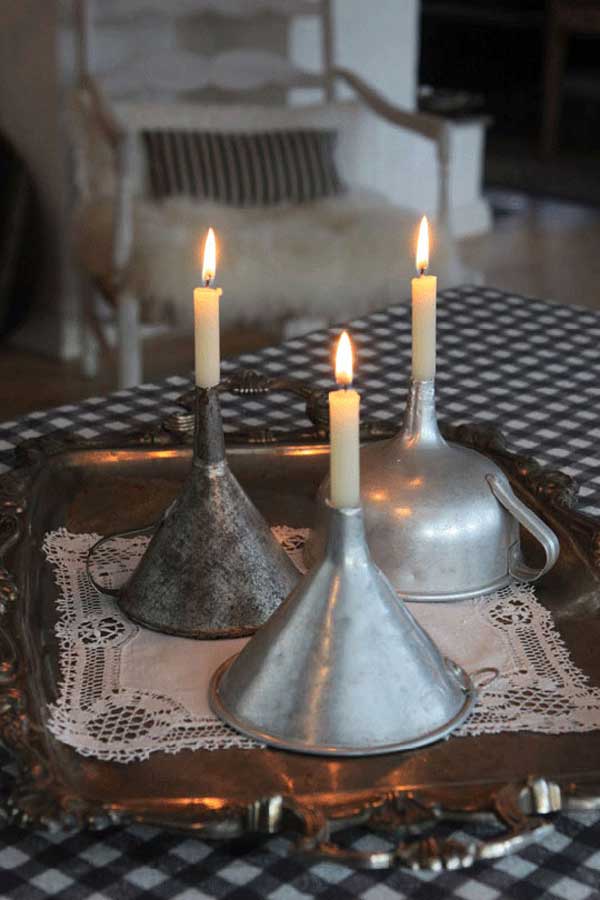 Source: apartmenttherapy.com
#15 Cupcake Pan Used as a Drawer Organizer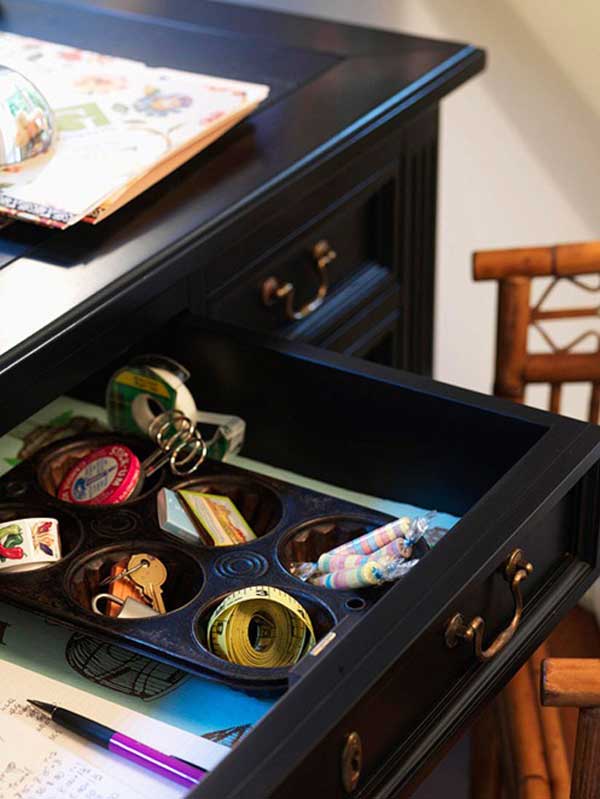 Source: bhg.com
#16 Simple Fork Hangers Beautifying The World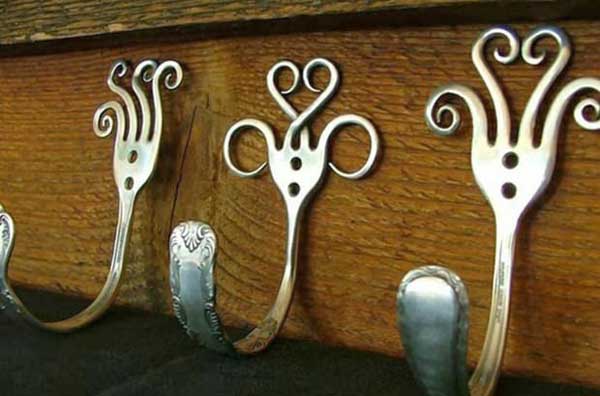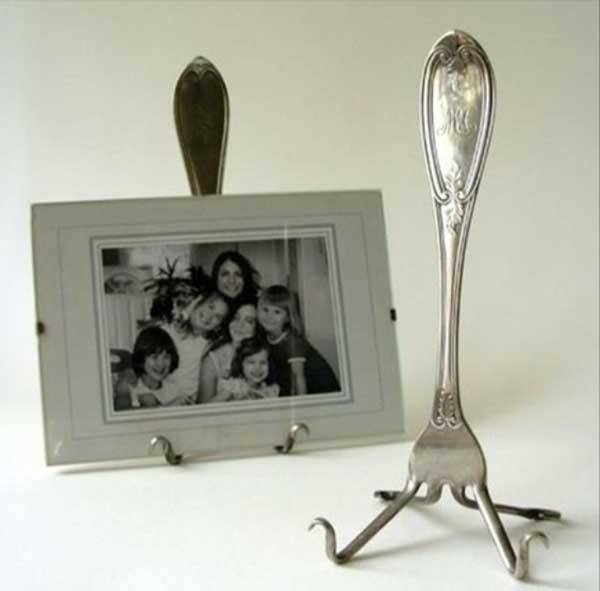 Source: my-home-ideas-diy.blogspot.de
#17 Upcycled Thermos Lamps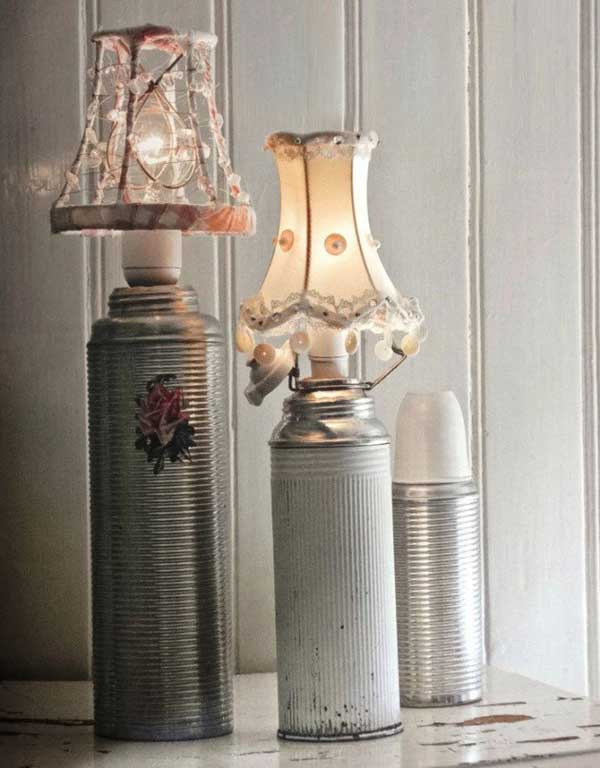 #18 Funnels Used as Supplies Organizer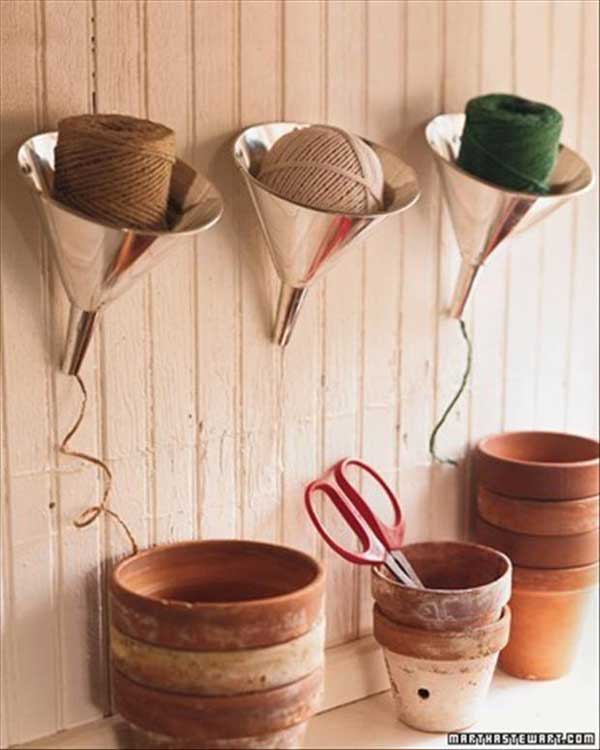 #19 Old Tea Cups Upcycled Into Scandinavian Lamp Shade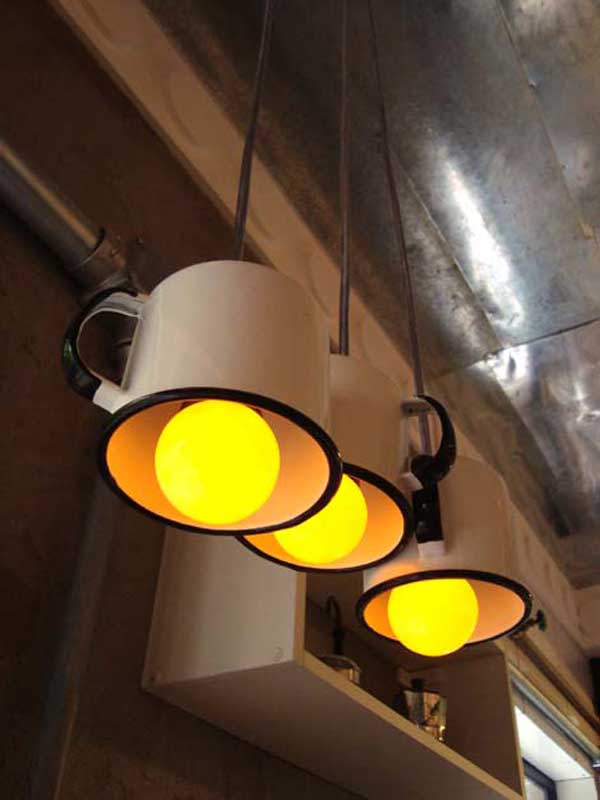 Source: marcelokatsuki.folha.blog.uol.com.br
#20 Silver Trays Doubling as Wall Art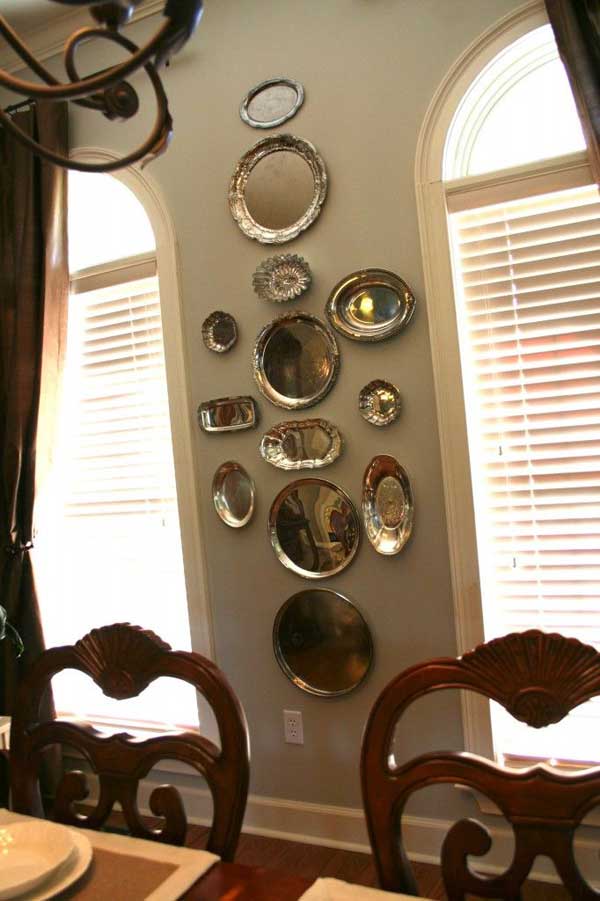 Source: refreshrestyle.com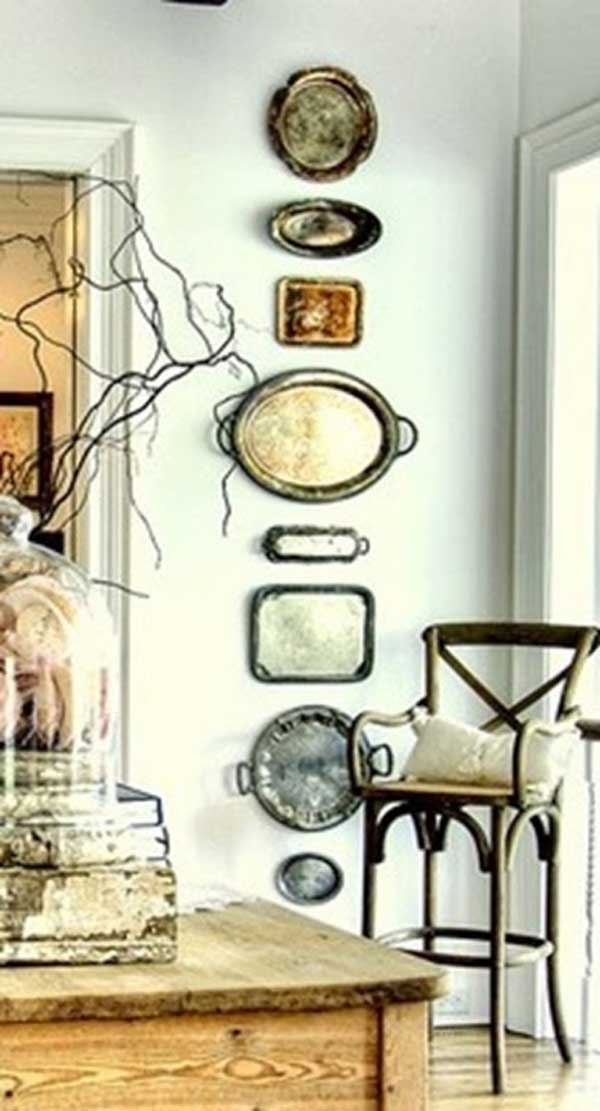 Source: interiorguiden.se
#21 Potted Plants Supported By Spoons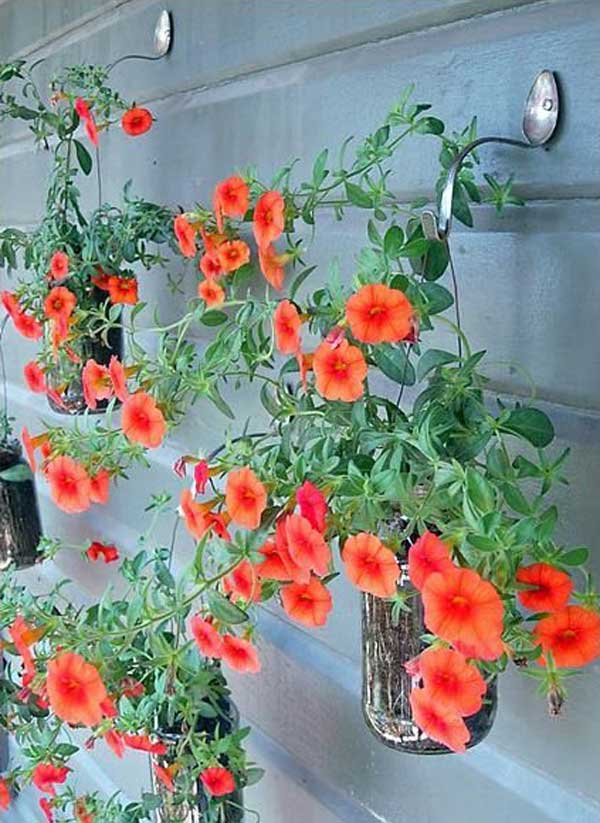 #22 Simple Whisks Transformed Into Candle Holders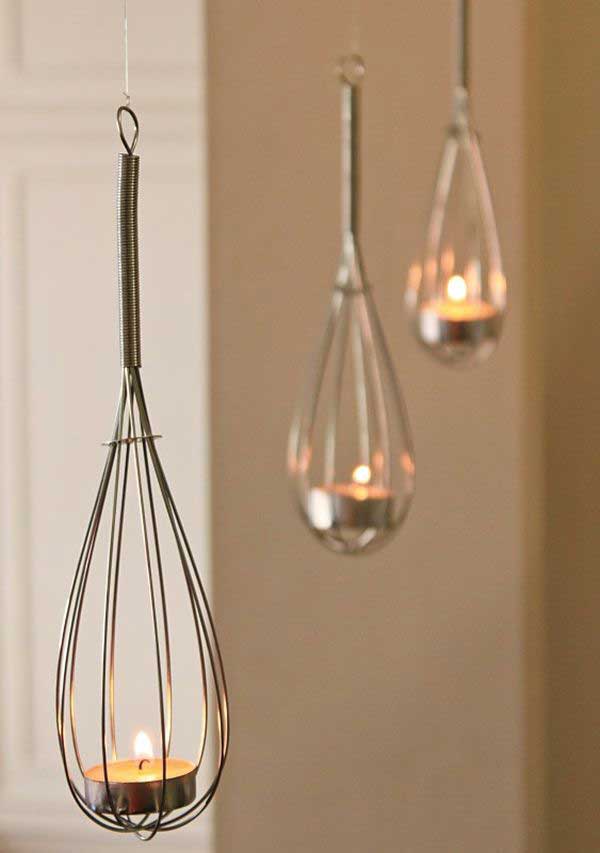 Source: homedit.com
#23 Tea Cups Lighting Fixture Composition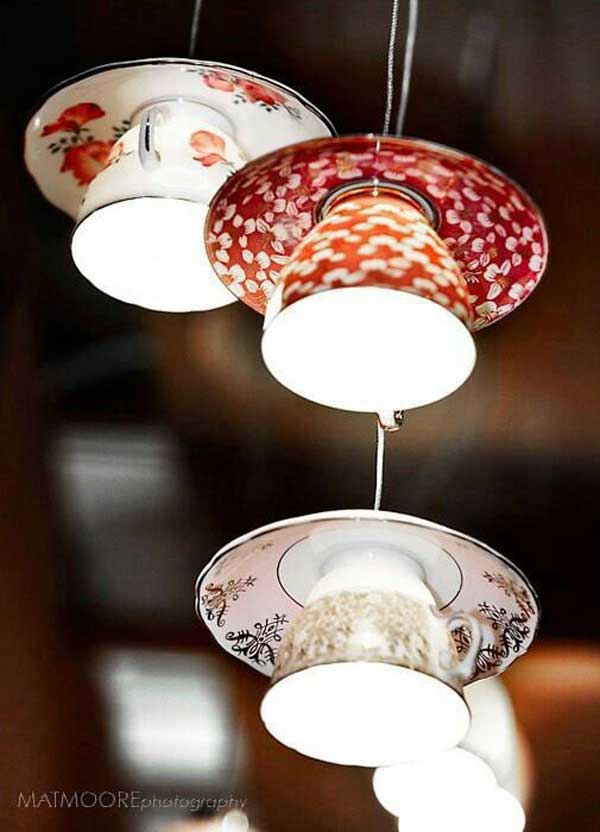 Source: media-cache-ak2.pinimg.com
#24 Simple Wall Lighting Fixtures Shaping Light and Shade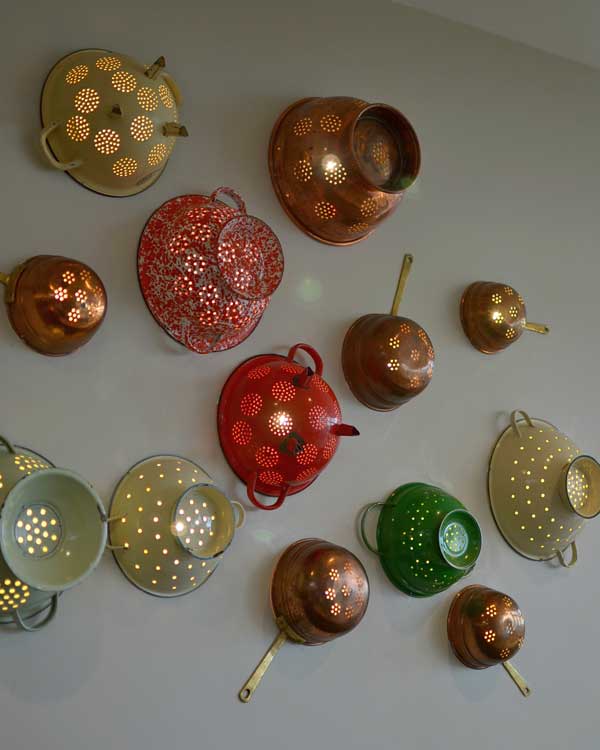 Source: homedit.com
#25 Old Tart Pans Sheltering Memories as Frames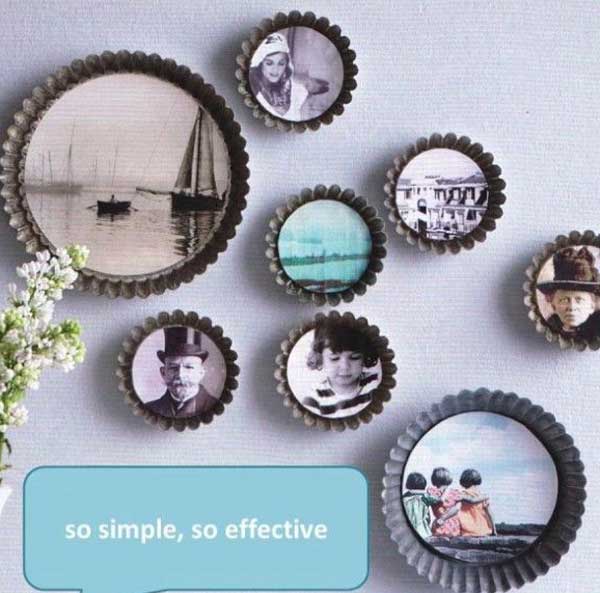 Source: new.pamperedchef.com
#26 Colorful Colander Pendant Lights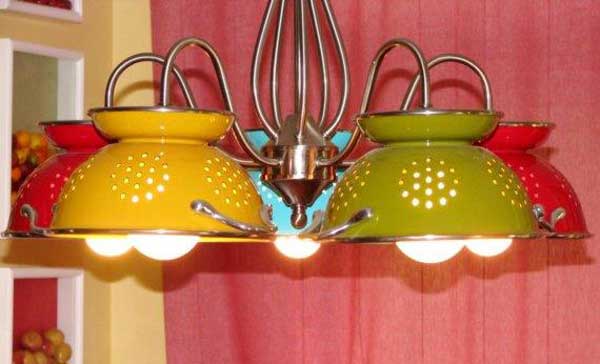 Source: recyclart.org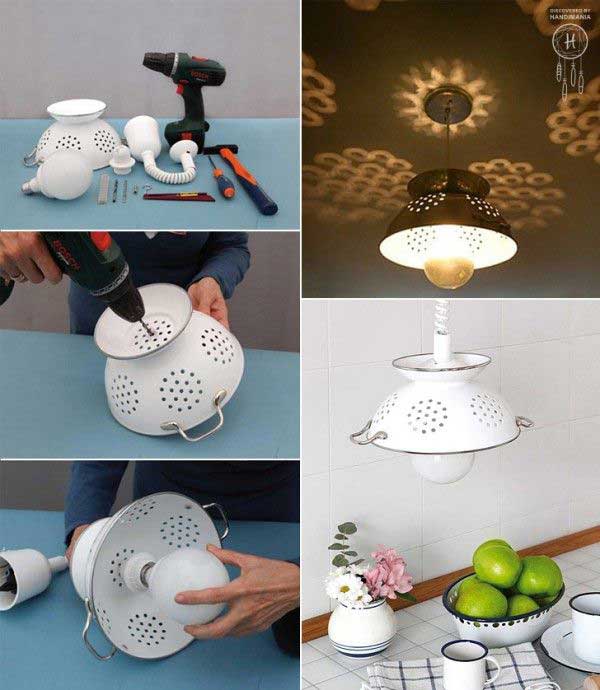 Tutorial: handimania.com
#27 Wooden Spoons Support Hand Towers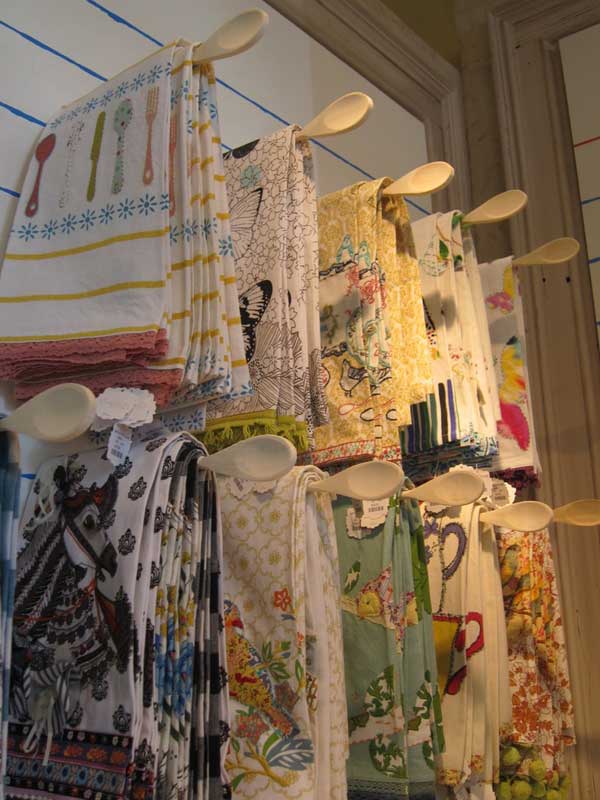 Source: Pinterest.com
#28 Ice Cube Now Used as Craft Organizers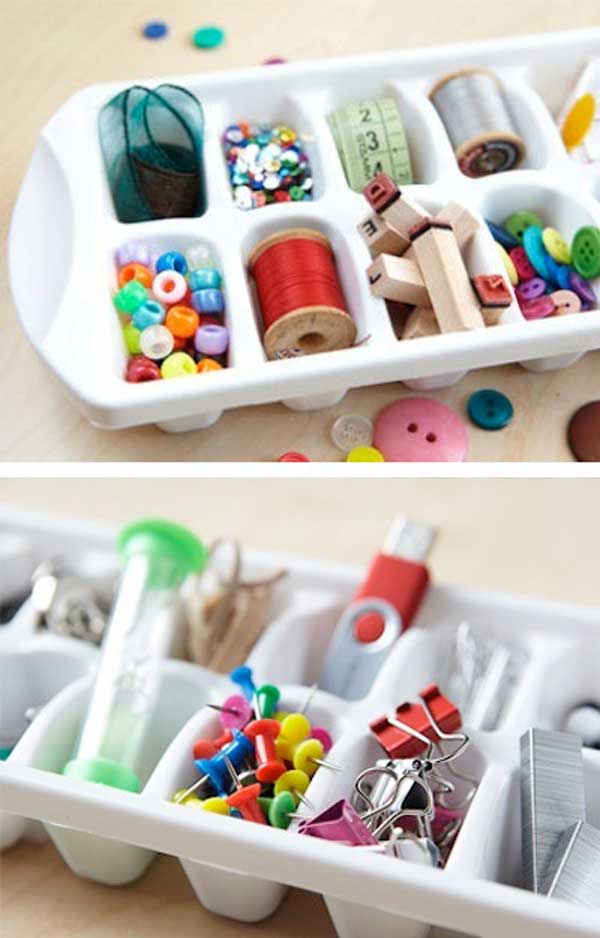 #29 Spoons Reflecting Light Beautifully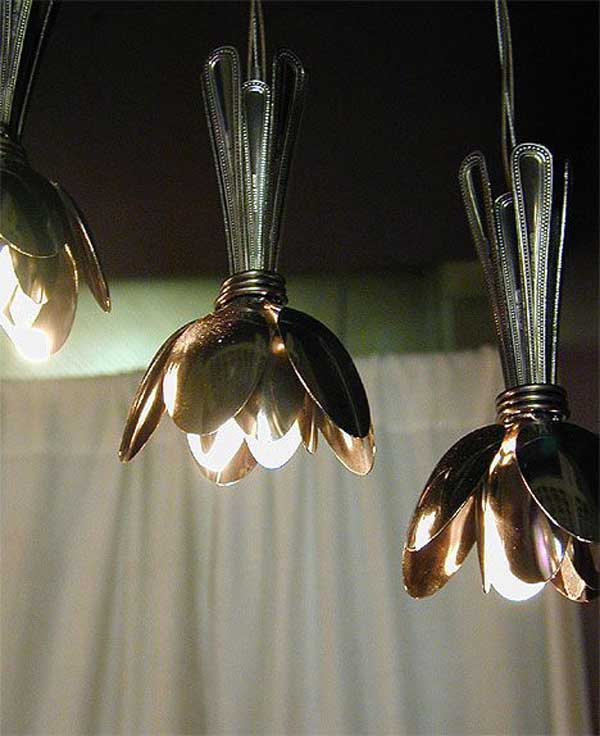 Source: dishfunctionaldesigns.blogspot.com
#30 Upcycled Lamps From Various Items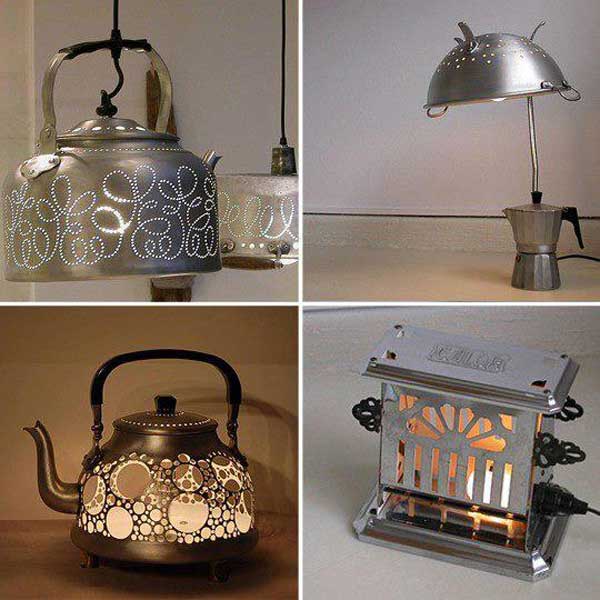 #31 Repurposed Tray Into Chalkboard

Tutorial: savedbylovecreations.com
#32 Tea Time Chandelier Animating Light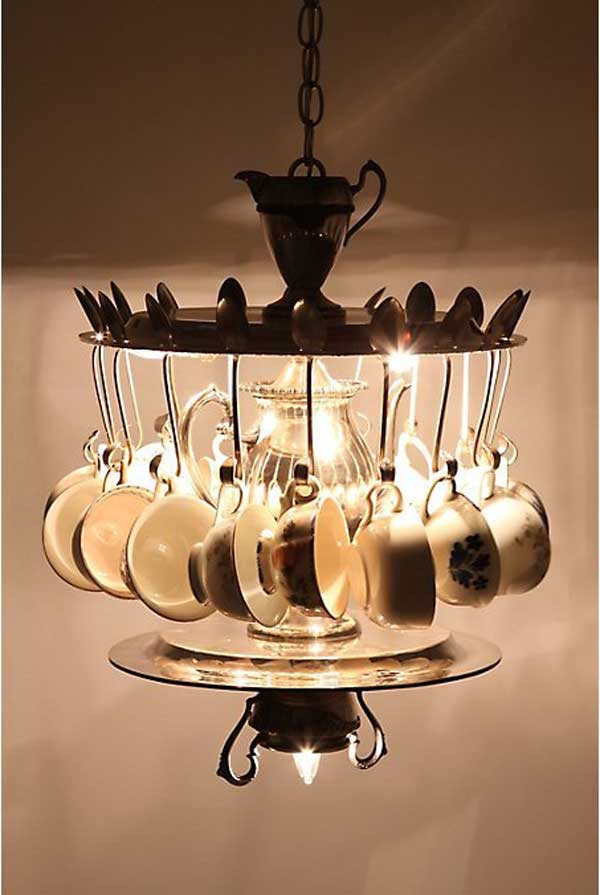 Source: anthropologie.com
#33 Independent Colorful Silverware Hooks

Source: theartofthers.blogspot.com
#34 Sun Mirror Empowered by Old Kitchen Utensils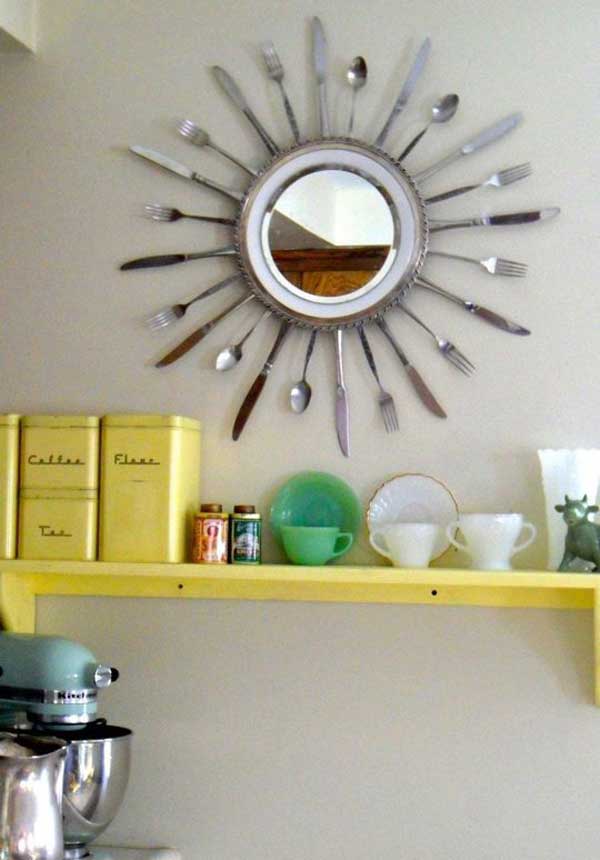 Source: kaleidoscopeofcolors.com
#35 Beautiful Jewelry Storage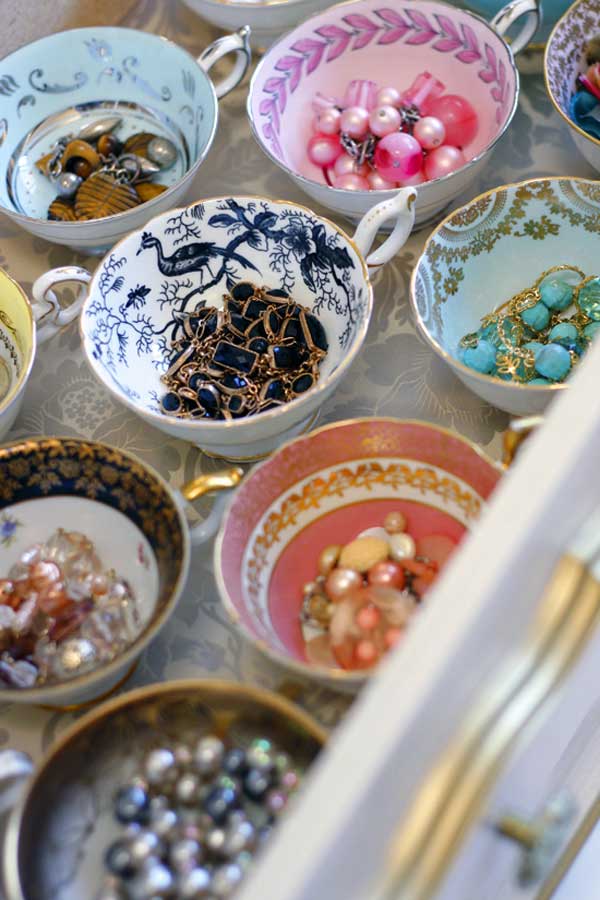 #36 Various Recipients Transformed Into Flower Pots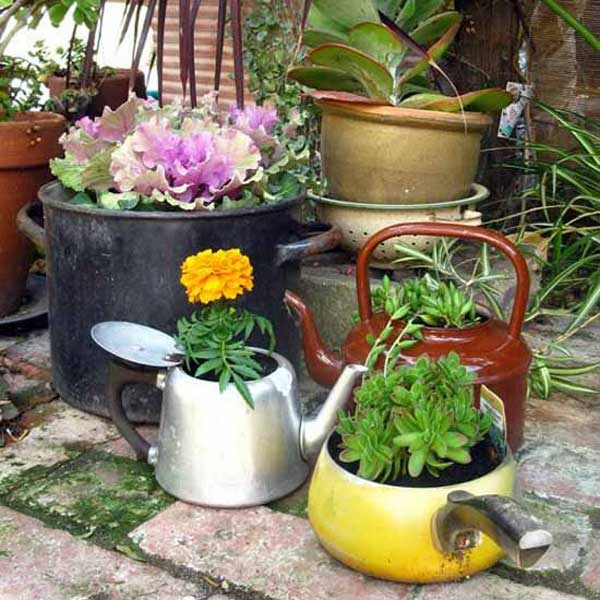 Source: Pinterest.com
#37 Mesmerizing DIY Chandelier From Kitchen Utensils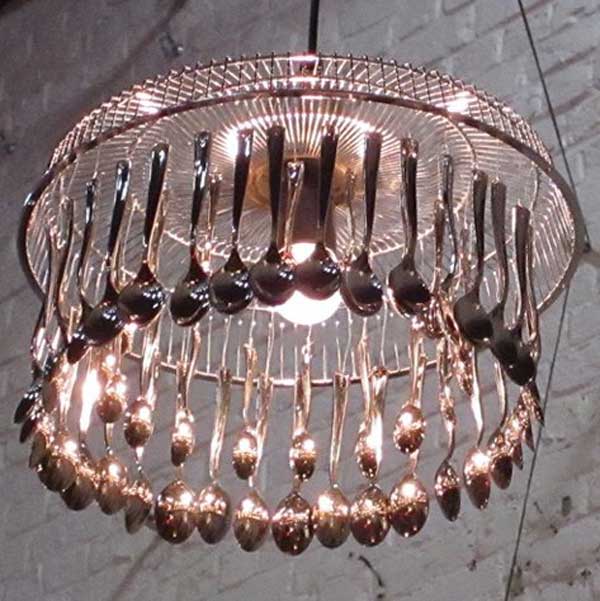 We would love to hear your opinion on the subject in the comment section below. Craft away !