Winter signals thicker clothes, hot soups and endless opportunities to decorate the home with winter decorations made in the warmth of your abode with your family. Welcoming the winter season is actually  welcoming the holiday season, and most winter crafts will revolve around this theme. Whether you will decide on using recycled items at home or buying new materials for your crafts, the ideas presented below will surely be interesting and worth the effort. Enjoy!
clothespin snowman to hang your photos
Winter means snow in many places and snow means the classical  jolly snowman. Most people find the iconic snowman as an inspiration for winter crafts, just like this simple but useful clothespin project below. Use the funny snowman to hang your lovely family photos or other decorative items around the house.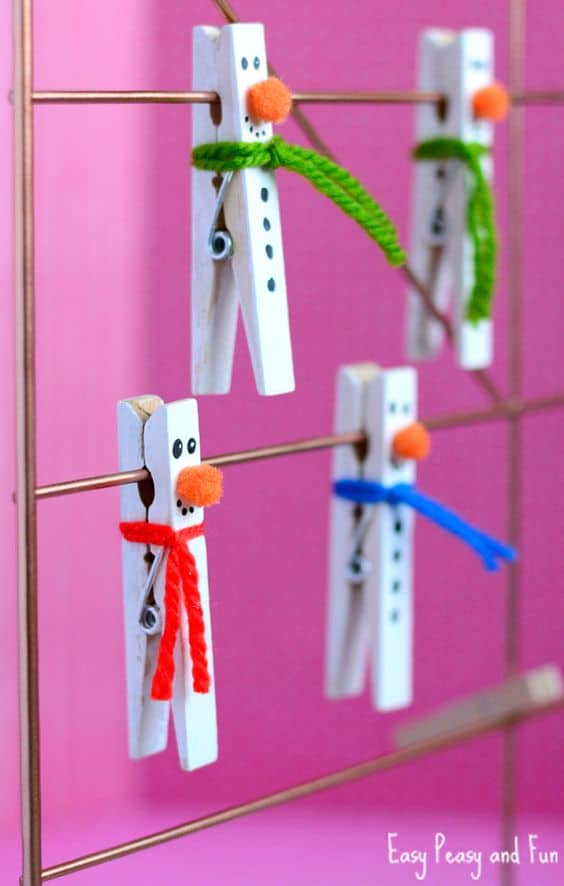 fluffy cute penguin pillows
Giving away favors is but natural for many, a method to end a lovely party. This cute winter craft is definitely one worth the effort and time. The craft can be personalized, becoming a great project for kids and adults alike.

dainty mitten wreaths for kids' rooms
Mittens are always brought out once the chill of winter days hit. They protect your hands and are usually very comfortable, especially  the ones for kids. And what best way to draw the dame warmth and fashion than making a wreath inspired by the same winter gloves.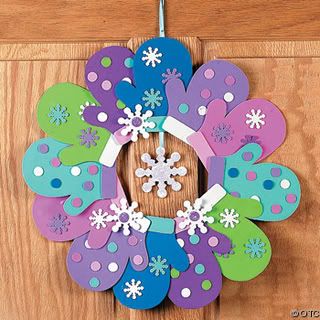 santa's little pine cone helpers
Elves are very popular during the Christmas holidays and cold winter days. They are believed to be Santa's little helpers and would often don pointed hats, scarves and winter clothes. With the use of a little imagination and free pine cones during the winter season, these little helpers can be the best inspiration for pine cone winter crafts that can fit any home.Create your own little cute army now.

light up the room with snowman tea lights
Another winter craft inspired by the iconic snowman, these tea lights can be hung outside or even inside a home. Simple to make and easy to spot, guests will surely be interested in making some for their own winter inspired homes.

mini christmas trees from cones
Pine trees are in demand when winter comes, since the cheerful Yuletide season is upon us. And while pine trees are often used as Christmas trees, not everyone can afford to have one in their homes. These pine cone Christmas trees are cheaper and smaller alternatives that can easily blend in with the furniture and whole winter interior design of any home.
unique pine cone wreath to welcome guests
Pine cones are truly abundant during winter, bringing out that winter feel in a home no matter what season it may be. Pine cones can bring out that rustic feel you might be searching and can easily stand out from the rest of the winter decors. This winter wreath can also create a homey welcome for guests and loved ones like no other wreaths can.

lovely candles for christmas dinners
Winter will definitely ask for the warmth of fire no matter how small the source of heat is. And for dinners during winter nights, the soft glow of candles is enough to warm any dining room. With a lovely design like this, even the coldest of winter nights will not beat the warmth of the room this candle holder is placed in.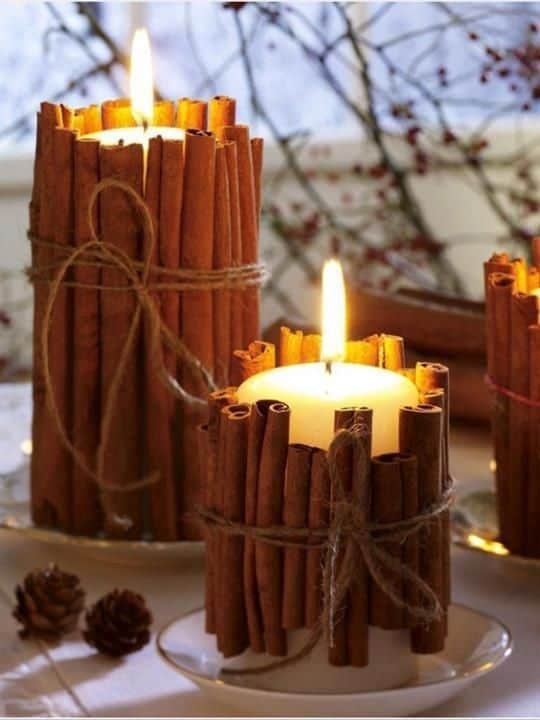 easy snowman cups to hang around the tree
Discarding plastic is not just irritating to see scattered in the garbage but also very dangerous for the environment. These snowman cups can be hung around the home to exude a fun childish vibe.

create paper snowflakes to glamorize a room
In any home, there are several ways to make it appear more fabulous. Winter crafts represent a wonderful solution in this matter. Paper snowflakes are a greta idea for creating the most loved winter decor. Hanging these around the porch can create a wintery feel even without actual snow around the home.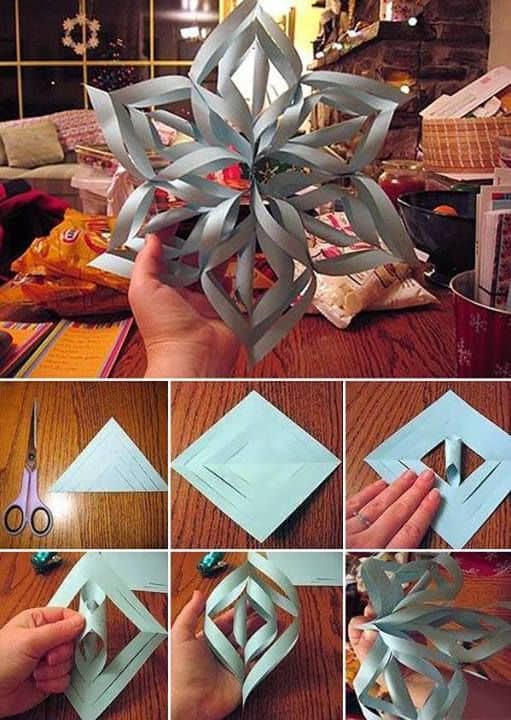 tea light mason jar display
Mason tea lights with popular winter designs can create a warm glow and still have the right theme for winter. Even left simple these mason jars can get the winter theme spot on and not overpower the whole design of a room. The subtle light exuded can be inserted into your decor, preferably on your window to be seen from outdoors as well on winter nights.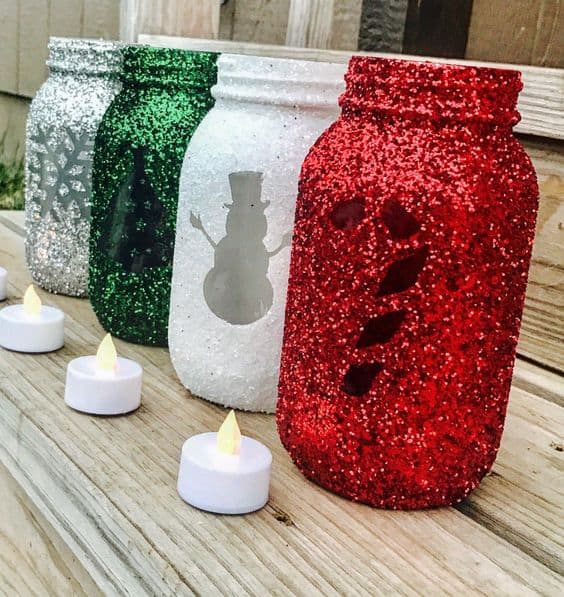 personalized sharpie mug to spread the joy
The simple and lively colors mixed with white make the word on the mug stand out. It creates a  lovely decoration on the dining table and does not overpower other decorations spread around the table.

warm Pallet welcome in cold winter days
This winter craft is perfect for any modern or classical home. The decor is not as complicated as other winter crafts but still manages to create a lovely rustic design that fits any interior or exterior design of a home. It resonates winter and is definitely lovely all the way.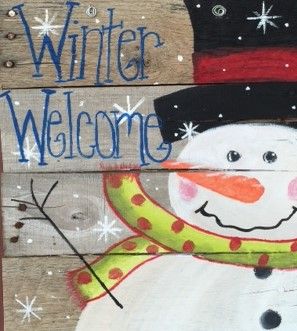 spreading winter feels with paper pine trees
Winter days are incomplete without the ever famous Christmas tree, or its counterparts at least. When a home has not enough space, creating paper pine trees can be a perfect option. Paper pine trees still create the same wintery feel without taking up much space .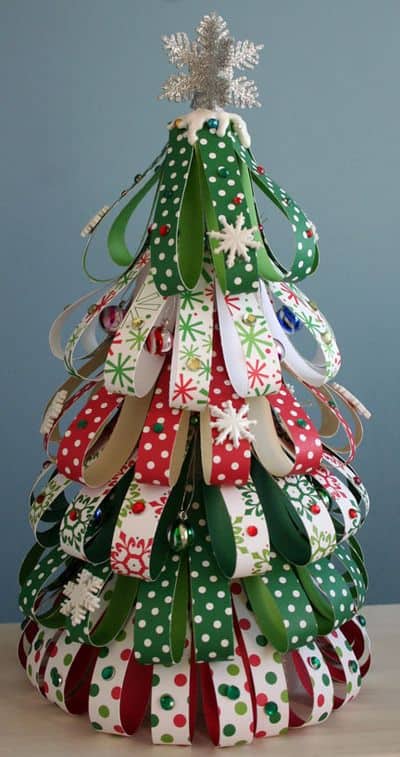 winter worth chalkboards with popsicle mug
Having a bar at home is a lovely addition to its interior. And this winter chalkboard is a great decor piece for bars and for those who want to add a little winter touch in the simplest way. Instead of featuring liquors, the use of warm mugs can make a warm welcome for people of any age.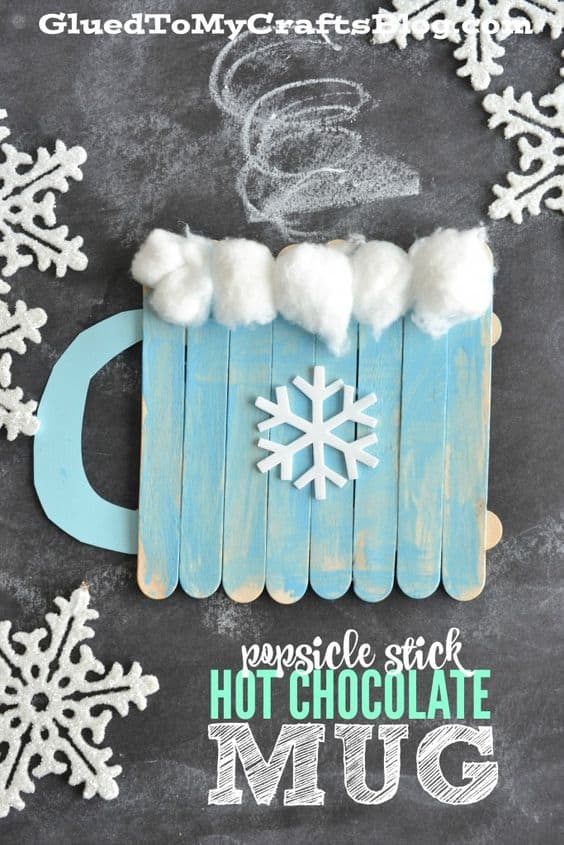 little sock snowman for the perfect winter days
Having small decors here and there add a little more detail inside the home. These simple crafts can go well inside a child's room or can be a cute addition to a family room's interior design. And since it is easy to make, doing these decorations will not take much time at all.

frosted wine glasses for frosty days
These decorations are perfect for those cold winter barbecue parties or morning porch parties. They are rustic and do not ot take up much space. These may even be a great way to welcome guests in an awesome note.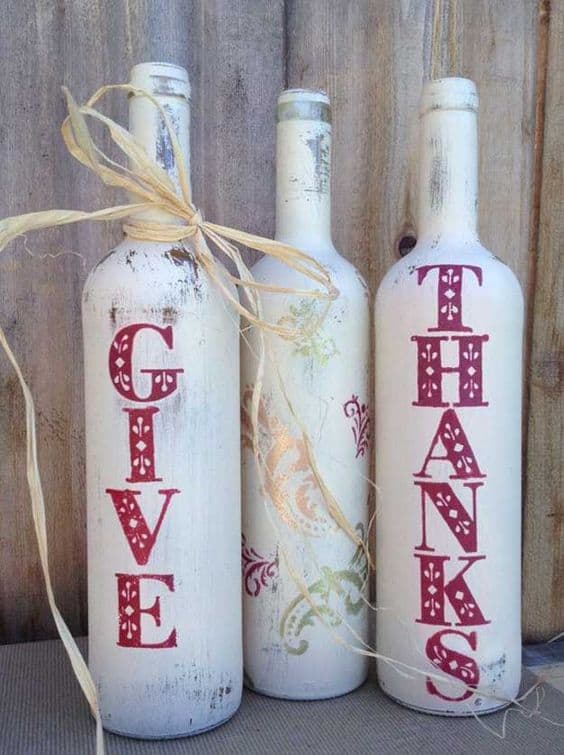 spreading the cold with snowflake window clings
While others concentrate on the furniture, windows can actually become a big canvas for people who want to make a statement. These snowflake window clings can create that wonderful impression to any one coming into your household.

photo ornaments on lovely frosted stones
Photographs are those little details that once added into an interior design transform the space and claim it your own. Adding a personal touch in winter crafts by making frosted stone photo ornaments can help the Christmas tree or any part of the home stand out and look amazing.

Have you started preparing your Winter Crafts? Feel free to share your ideas in the comment section below.