Imagine living in a hot region where the humidity is at its peak! Sounds like hell? Well, you can counter this problem if you invest in a high-quality dehumidifier for the bedroom.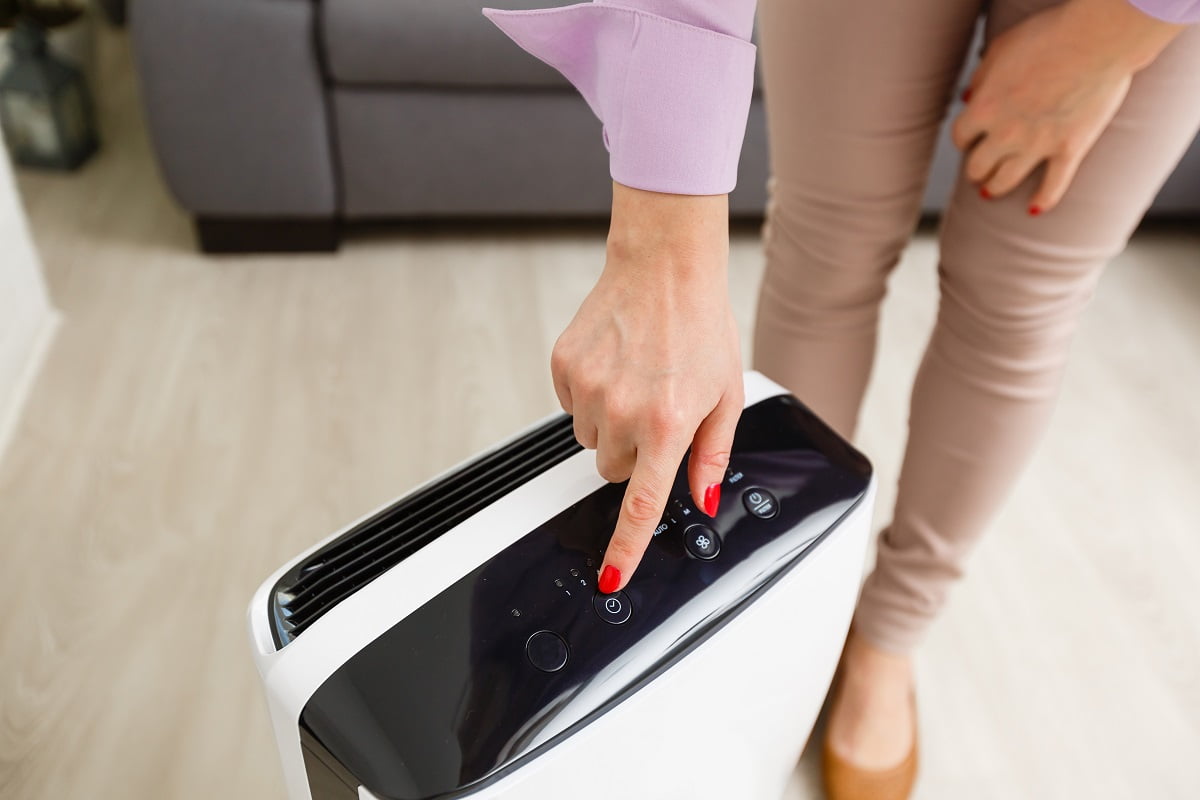 Dehumidifiers come in all shapes and sizes, which makes them one of the most versatile appliances you can get for your house. In fact, some brands offer a wide variety of dehumidifiers that can be used for different purposes. 
For instance, an energy-efficient dehumidifier is designed to save energy so that you don't have to pay a high electricity bill. Similarly, a portable dehumidifier can be used in any room since it is compact and easy to move around. 
Furthermore, a versatile dehumidifier comes equipped with all types of features, such as humidity control, energy efficiency, and portability. Therefore, we have compiled this guide to help you find the best dehumidifier for your bedroom. 
Where Should You Place A Dehumidifier In Your Bedroom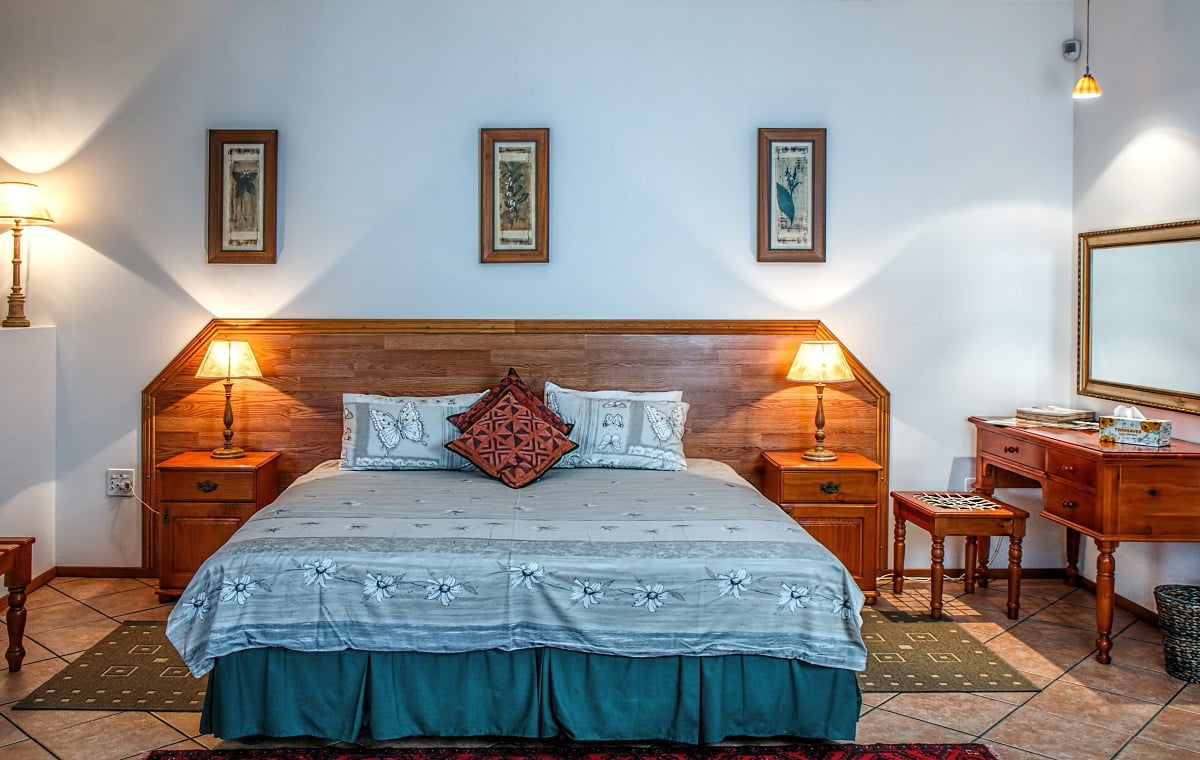 If you are wondering where to put a dehumidifier in the bedroom, there are plenty of options to look forward to. For instance, you place the dehumidifier right in the center of the room to remove most of the moisture from the air. However, you must be careful since installing it too close to the bed can cause massive inconvenience. 
Besides this, you must not install the dehumidifier near the laundry rooms since the excess moisture can cause the unit to malfunction. But you can place it beside a cooling system as it will aid the appliance and help the room cool down faster than usual. 
In case you are planning to install a dehumidifier near your bathroom, we recommend fixing all leakages and broken pipes since the excess moisture can interfere with the machine. If you plan to install a whole-house dehumidifier, you can directly connect it to the home's HVAC system for better coverage. 
Benefits Of A Dehumidifier In A Bedroom
Placing the dehumidifier in the right place can have several advantages. One of the benefits of a dehumidifier in a bedroom is that it can improve the air quality since it collects all forms of dust and contamination. This helps people who are suffering from asthma and other respiratory problems. 
Apart from this, it can be used to prevent pests from entering your room since most pests prefer a humid and warm climate to survive. In addition, most brands have an integrated energy factor control designed as a part of the main feature. This ensures that the energy usage is lower than a cooling system. 
Similarly, you can prevent mildew and mold from growing in your house with a dehumidifier. This is because it can remove moisture which plays an important role in fungal growth. 
Seven Most Energy Efficient Dehumidifiers
1. HomeLabs
HomeLabs is one of the most versatile and energy-efficient brands on the market. It specializes in making high-quality dehumidifiers, microwaves, air-conditioners, and kitchen appliances. Amongst the various dehumidifier models, the HomeLabs Energy Star Dehumidifier is one of the best sellers. 
The 50-pint energy-saving unit is ideal for those people who want to save on energy consumption. Moreover, the unit is specifically designed to remove moisture from a 4500-square feet room. 
Apart from this, the brand has included an automatic shutoff feature in all its models that turns off the appliance as soon as the tank is full. In fact, all the units come with a continuous drain option which prevents the tank from overloading. 
2. Vremi
Vremi is a brand dedicated to making dehumidifiers that can extract high humidity levels from the air. This ensures you don't have to worry about dehydration or irritation in your throat and skin. It also specializes in making kitchen accessories such as silicone food storage containers, refrigerators, colanders, and many more. 
When it comes to the dehumidifier, it has a 50-pint capacity which is capable of removing excess humidity from a 4500-square feet room. 
Most dehumidifier units under this brand come equipped with wheels and handles so that you can easily love them around your house without facing any difficulty. Just make sure to adjust the preferred moisture level, and it will get the job done. Plus, it has a drain hose outlet which aids in emptying the tank. 
3. Midea
Unlike most brands that design dehumidifiers with high noise levels, Midea specializes in making dehumidifiers with low noise compressors. This prevents the unit from reaching the maximum noise levels while it absorbs humidity from the air. It is also one of the largest producers of major home appliances since its main objective is to make friendly solutions to solve household problems. 
Midea dehumidifiers are known for their compact design, ideal for small spaces. They also work well in damp spaces as long as the room has an area of 1500-square feet. Therefore, you can use them in the kitchen and bathroom as well. 
Besides this, you can try other Midea appliances such as refrigerators, air conditioners, and freezers since all of them boast efficient features and durability.
4. Black + Decker
Black + Decker is one of the oldest American brands that design energy-star certified dehumidifiers for residential and business purposes. It also manufactures other products such as hardware, power tools, home appliances, fastening systems, accessories, and many more. Moreover, all the dehumidifier units are compact and powerful enough to cover an area of 3000-square feet. 
The brand also provides a removable and washable mesh filter which makes it easy to maintain the dehumidifiers. 
Besides this, the environmentally-friendly refrigerant coil ensures the product doesn't contribute to global warming by releasing harmful greenhouse gas. Additionally, the units have an audible alert system that notifies the users whenever the tank is full. 
5. Honeywell
Honeywell is an American multinational corporation that specializes in four different business sectors. When it comes to safety and productivity solutions, its dehumidifiers are one of the best on the market. In fact, this is one of the few brands that offer wifi connectivity along with their units; hence you will get timely alerts whenever the tank is full. Also, users can control the unit by using their phones to issue commands. 
Typically, a Honeywell dehumidifier features a 20-pint tank capacity, detachable water tanks, and a continuous drainage outlet. Apart from this, all the units are energy-star rated so that you can pick the most energy-efficient model for your bedroom and save money in the long run.  
6. Frigidaire
Frigidaire is a brand that specializes in manufacturing high-quality kitchen and laundry appliances that are energy-efficient and extremely reliable. Besides this, it produces home appliances such as dehumidifiers, air conditioners, accessories, and many more. 
The 50-pint Frigidaire dehumidifier comes with a built-in pump that is designed to empty the water tank automatically. Therefore, you don't have to apply any labor while cleaning the tanks after they get full. Apart from this, the unit has a custom humidity control option that allows users to set the right humidity level for their house. 
In addition, it provides all the units with caster wheels so that you can easily move the appliance around the house without any inconvenience. It also produces small and compact dehumidifiers of 20 and 30 pints in case you run short of storage space in your house. However, these units take a longer time to absorb the moisture in the air. 
Most Efficient Brand Dehumidifier For Bedroom Frequently Asked Questions ?
Can You Use The Water Collected By The Dehumidifier For Personal Use?
Normally, we don't recommend using the water collected by the dehumidifier since it is considered greywater or a form of wastewater. The water is usually collected from areas such as sinks, dishwashers, baths, and showers; therefore, they might contain some contamination. 
However, some people prefer to use this water for cleaning windows by adding bleach and vinegar to turn it into an antibacterial solution. Moreover, you can use it to water your garden plants by spraying the water through a garden hose. 
How Often Should You Clean The Dehumidifier? 
In general, you must clean the dehumidifier filters regularly since dust and other forms of debris can affect the appliance and cause it to malfunction. On that note, some brands offer a permanent or washable filter along with their units, allowing users to clean them easily.
In contrast, some dehumidifiers come with disposable filters, which must be replaced once it has collected all the dirt and moisture from the room. We highly recommend going through the cleaning instructions since some brands provide a strict cleaning process. 
Can Energy Efficient Dehumidifiers Be More Efficient Than Air Conditioners? 
Technically speaking, there is not much of a difference between air conditioners and dehumidifiers since they both work in similar ways to reduce humidity in the air. However, dehumidifiers are more energy efficient than air conditioners. 
You can use an air conditioner and a dehumidifier simultaneously if you want to lower the overall cost of energy. The AC will cool down the place while the dehumidifier will extract all the moisture from the air. Hence, you can maintain a comfortable temperature in your room.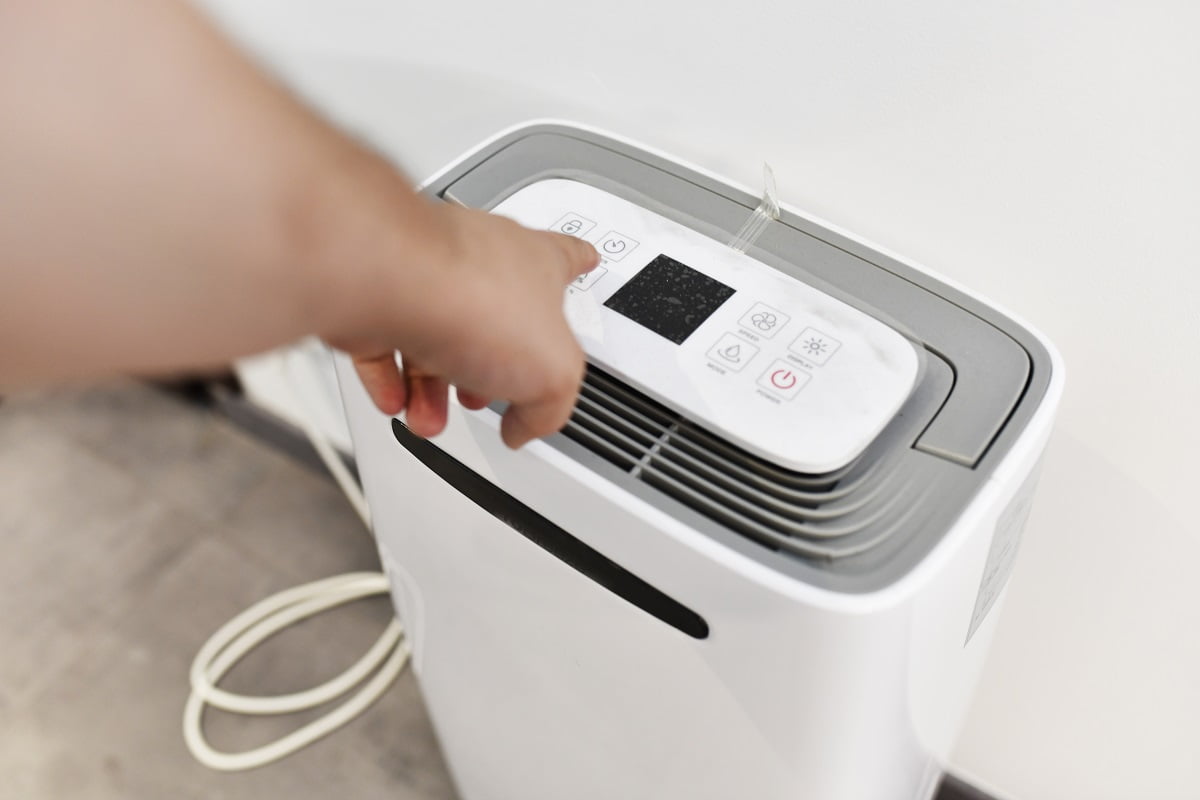 Most Efficient Brand Dehumidifier For Bedroom Final Words
As mentioned earlier, dehumidifiers are one the most effective ways of reducing moisture from the air. Besides this, you can improve the average efficiency of the unit by following a few key points. 
Firstly, always make sure to buy a dehumidifier according to the size of your room. Large rooms require dehumidifiers with higher pint rates, while smaller rooms require a low pint unit. Similarly, if your home experiences high relative humidity, we suggest going for a higher pint model since it will absorb most of the moisture from the air. 
On the other hand, if you are living in a cold region, a normal dehumidifier might not give you the best results. Instead, you must go for a versatile dehumidifier that is designed for all types of weather conditions.