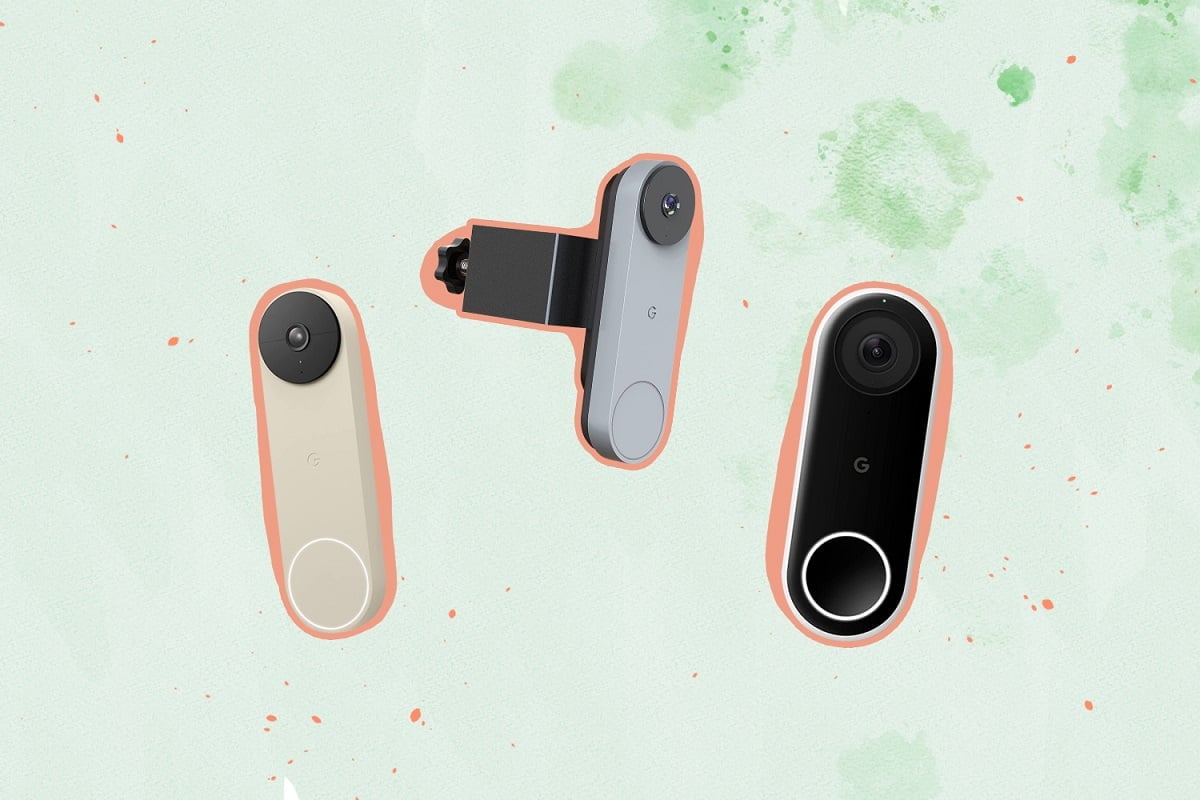 The Google Nest wireless doorbell is one of the best wireless doorbells that features easy installation and cost-effective functions. But the wired option may be more suitable if better video resolution and field of view are a priority. 
If you're looking for the best wireless doorbell, chances are you've come across the Nest line of devices from Google.  
These include both wireless and wired options and offer some exciting features, but many people find it confusing to choose between the two. That's where this guide can come in handy to learn about the advantages of each option before making a decision 
About Google Nest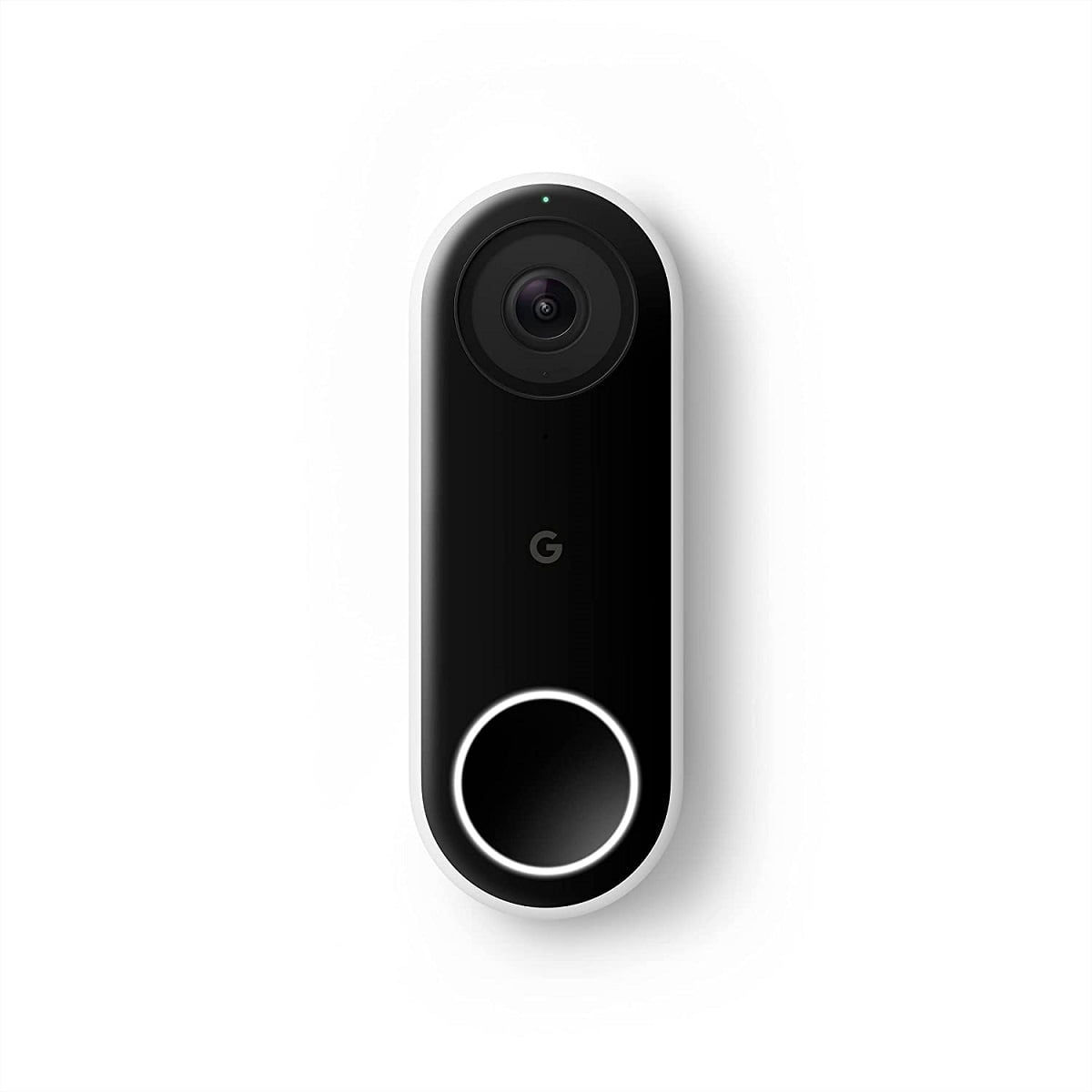 The Nest brand was originally founded by Matt Rogers and Tony Fadell, former Apple employees, in 2010 and specialized in the development of smart home devices. In 2014, Google purchased the company and merged it with its home devices unit in 2018. All Google Home smart devices were rebranded as Google Nest devices in the same year. 
Since 2019, Google Nest has become a household name synonymous with smart home devices, among which the best known is the Nest Learning Thermostat. This device automates the process of water heating, as well as controlling the temperature of the room. 
Another popular device is the Google Nest Smoke and Carbon Monoxide Detector, which detects fires quickly and can be controlled using a smartphone. It also includes a smoke alarm and can inform you about the location of the fire.
Then there are the Google Nest cameras for indoor and outdoor purposes. These come with glass lenses and need to be connected to the main power supply to function smoothly. All Google Nest devices are compatible with various smart home products from the brand, and might even work with devices from other brands.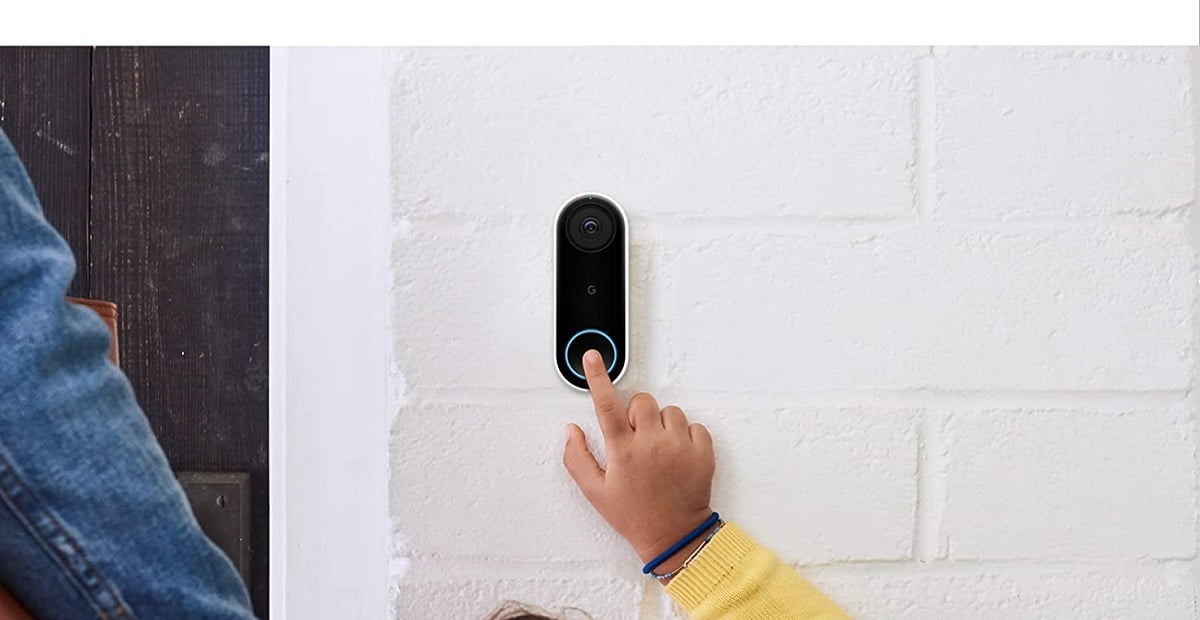 Common Features Of The Nest Wired And Wireless Doorbells 
1. Colors And Design
The wired and wireless Nest doorbells feature a similar design, which makes them a popular option. This modern and elegant design is well suited for most contemporary homes and includes standard drill holes for installing the doorbells easily with the existing doorbell system.
They are also available in multiple colors, and Google has used the snow white, ash gray, linen beige, and ivy green options for both wired and wireless versions. Depending on which color you pick, the device can stand out or blend in with the surroundings. 
2. Video Recording
The Nest line of doorbells features excellent video recording, which can help you know who is at the door. This includes night vision recording as well but the resolution of the videos recorded differs slightly between the two devices.
Additionally, the camera can be turned on or off depending on the location, and its functionality can be enhanced with the Nest Aware subscription. This turns on the Face Detection feature and is available for both wired and wireless options, but it is more useful in the case of the former.  
3. Functionality
Despite belonging to different generations, the Nest wired and wireless doorbells function in a similar manner. When someone presses the button on the device, a message will appear on their smartphone, which can be answered directly. In case you cannot answer, there is a selection of premade messages that you can use. 
Both devices feature a Quiet Time function for disabling the chime functionality for short periods when you are not at home. These smart doorbells utilize machine learning to differentiate between people, pets, packages, and even vehicles. 
4. Compatibility
Both the Nest wired and wireless doorbells are only compatible with Google Assistant smart devices. This means that you won't be able to use them with other assistants like Alexa or Siri. However, the recordings of the wired version can be viewed using devices like Amazon Fire TV and Echo Show. 
Google Nest doorbells work with your existing chime, which can be used instead of smart speakers for alerts. And both devices work flawlessly with Google Smart Speakers to announce who is at the door. The doorbells even work Nest Hub, Google Nest cameras and other smart devices from the company.  
Differences
While most of the features and functionality remain the same, there are a few differences between the wired and wireless Nest doorbells. 
1. Dimensions
Both the battery-powered and wired Nest doorbells have similar designs but slightly different dimensions. The wired Nest doorbell is smaller, with a height of 5.15 inches, compared to the 6.29 inches of the battery-powered Nest doorbell. Also, it has a width of 1.6 inches, which is slightly more than the 0.94 inches of the wireless version. 
The depth varies of the wired Nest doorbell is 1.1 inches while the battery-powered unit has a depth of 1.81 inches. This difference in dimensions is due to the built-in battery of the wireless model. 
But these subtle differences are usually only visible if you place both models next to each other. 
2. Video Quality And Field Of View
The most significant difference between the Nest battery-powered doorbell and the wired option lies in the video recording quality. While the wired Nest doorbell can record videos at a 2K resolution, the wireless one is limited to 1080p Full HD recordings.
Similarly, the wired Nest doorbell offers a 180-degree field of view while the second-generation wireless version comes with a 145-degree field of view. It even records videos in portrait mode, compared to the wired option that records it in landscape mode.  
Keep in mind that the camera capabilities directly affect the cost of the device, which is why the wired Nest doorbell is costlier than its successor. 
3. Installation And Removal
Despite coming with a built-in battery which makes the wireless version slightly beefier than the wired option, installing it is easier. It can be screwed onto the wall outside the house with the help of an angle wedge without much effort, or you can wire it into the existing doorbell circuit.
The wireless option can also be removed easily whenever required, such as in situations where you might be planning to move. 
In contrast, for installing the wired Nest doorbell, you will need a 16 to 24V AC transformer. It may also require an internal chime to provide sound alerts without relying on speakers powered by Google Assistant. But you may need to hire a professional to get it installed.
4. Storage
Storage is an important factor to consider when buying a device such as a smart doorbell. Ideally, the device should provide an event video history that can be viewed easily whenever required. However, more and more manufacturers are making this a premium feature. 
This is also true in the case of Google, which offers the Nest Aware subscription for its smart devices like doorbells. The subscription provides 30-days of video history along with the capability of detecting people or packages, which makes it especially useful for the wired option since it lacks offline storage. It even includes a feature to call emergency services while providing intelligent alerts. 
On the other hand, the wireless doorbell allows you to record 3 hours of video without additional storage. Since this feature does not depend upon WiFi, it can prove quite handy. The wireless doorbell further comes with object detection to record packages, people, and vehicles. However, it does not offer 24/7 recording, only available with the wired version. 
5. App Control
Despite the two Nest doorbells coming from the same brand, they are controlled using different smartphone applications. The wired Google device is managed using the Nest app, while the battery-powered one can be controlled with the newer Google Home app. 
As for ease of use, the Nest app is a bit easier to use than Google Home, especially when it comes to finding recorded videos. But the company has announced that it plans to combine the best features of both apps into a single one in the future. 
6. Performance
Specifications aside, differences exist in the real-world performance of both video doorbells. The wired Nest doorbell can record videos in landscape mode in 2K resolution, with sharp image quality, well-exposed lighting, and details that are not obscured by shadows. 
In this case, the only exception is fast-moving videos, where some details may be lost. On the other hand, the Nest battery-operated doorbell records videos in 1080p in portrait mode, with a 145-degree viewing angle. Images, while being well-balanced and clear, are overall inferior in quality compared to those taken by the wired doorbell. 
The wired Google Nest doorbell can also send notifications to your Google device or smartphone quickly. But the battery-powered version requires more time to perform such actions, especially if it isn't hardwired. 
7. Cost
The wired Nest doorbell comes with certain features that are missing from other options, such as higher video recording resolutions and a wider field of view. Because of that, it costs more than the wireless variant, which despite being newer, is more cost-effective.
Nest Doorbell Wired Vs Wireless FAQs
Can the Google Nest doorbells detect noise?
The audio detection feature is present in the wired Nest doorbell, which can detect loud noises but cannot detect low sounds. Once it detects such noises, the device sends a notification to your Google device. 
But this feature is not available in the battery-powered version, though its motion sensing capabilities can be enhanced using the Nest Aware subscription. Alternatively, you can pair it with the Nest Hub to search for sounds. 
How is the Ring wired doorbell different from the wireless version?
If you're confused about the Ring doorbell wired vs wireless options, here are a few differences between the two. The Ring wired doorbell, also known as the Ring Pro, has a 160-degree field of view, compared to the 155-degree viewing angle on the wireless option. 
It also has a smaller form factor, though that does not affect its functionality, and inbuilt LED lights for higher-quality videos.
Is it possible to use the Nest doorbell without an existing doorbell?  
The answer to this question depends upon the type of Nest doorbell you plan to install. In the case of the Nest wired doorbell, it needs to be connected to the existing doorbell system of your home. 
Meanwhile, the battery-powered option can be installed directly if it is installed wirelessly. But if it has to be hardwired, then it will also require an existing doorbell system. 
Can you use more than one Google Nest doorbell?
You can use more than one Google Nest doorbell; however, the maximum number of such devices should not exceed 10 per home. And this includes both wired and wireless doorbells.
The number of doorbells you can actually use will depend on your internet bandwidth, with higher bandwidths supporting more devices. 
Is the Google Nest doorbell waterproof?
Both the wired and wireless Google Nest doorbells come with an IP54 rating, which means that the devices are protected against water sprays and dust. That said, the IP54 rating does not make these devices waterproof, and they should not be submerged or soaked in water. The doorbells can tolerate splashes of water, such as from rain, but nothing more than that. 
Nest Doorbell Wired Vs Wireless Conclusion
Both the Nest wired and wireless doorbells offer different advantages and are suitable for various needs. This means selecting between them is ultimately a matter of personal preference, so you need to consider which factors are most important. 
For people who require easy installation and removal, the Nest wireless doorbell is a better option. It does not require hiring professionals for installation and can even be removed if you plan to move. The only downside is that the device has to be taken down every time it has to be charged. 
On the other hand, when you're looking for a device with impressive video recording capabilities, the wired option is a better choice. The 2K video recording and a wider field of view deliver a better experience but comes at a higher price point.
Those willing to spend a little extra should go with this option, while others can save more by choosing the wireless one. There are several other manufacturers offering smart doorbells, such as Ring, Arlo, and more. And it is a good idea to make comparisons, such as the Arlo wired vs wireless doorbell, and comparing them with the Google devices to make a decision. 
Tip
If the Nest doorbell keeps going offline, restart the modem and WiFi by unplugging the power cords. Wait for 30 seconds before replugging the cords and check the doorbell video stream to see if you are back online.