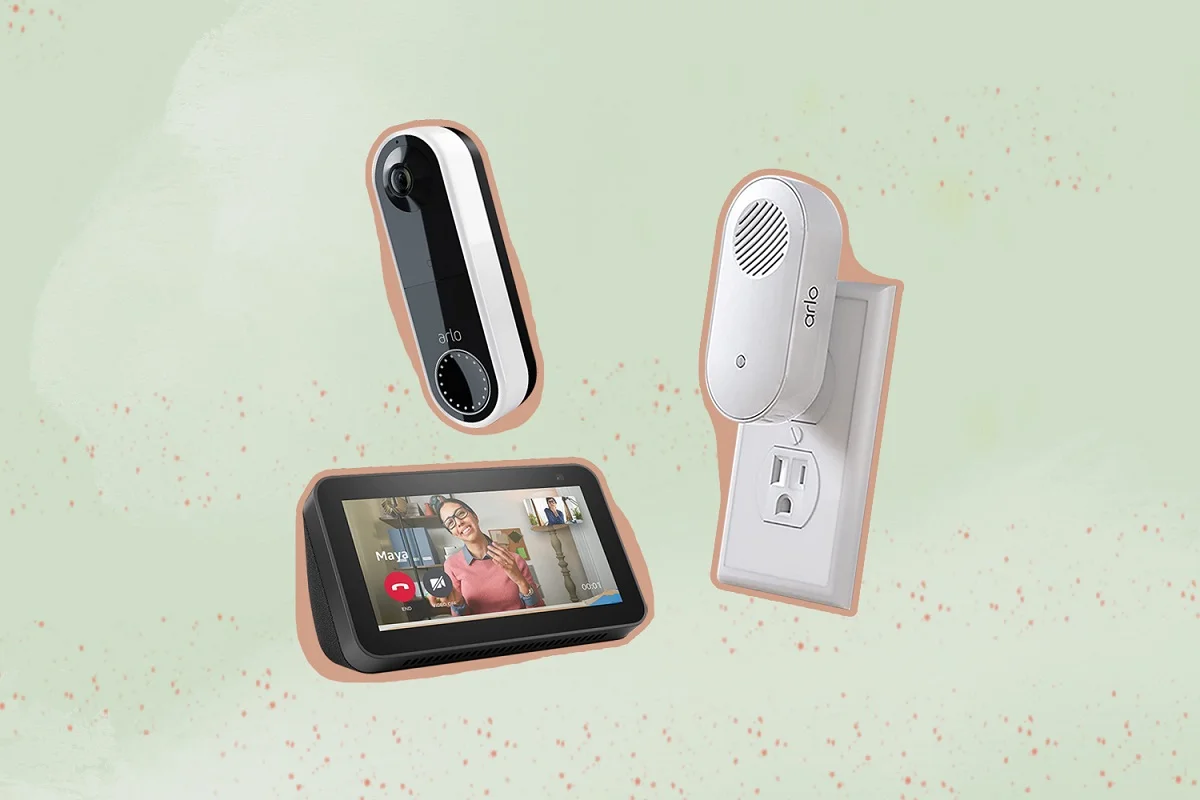 When it comes to video doorbells, the wired and wireless options by Arlo are pretty good choices. The wired option offers better motion detection. Conversely, the wireless option provides constant surveillance at all times and is better for those seeking convenience. 
Honestly speaking, a door feels a bit incomplete without a doorbell. Just ask yourself, could you possibly imagine using the main door of your house without (wired or wireless) doorbells? Yeah, neither can we. 
And when it comes to doorbells, Arlo is one of the best brands out there. Unfortunately, many users may get confused between the wired and wireless doorbell variants of the brands. If you are one of them, then this guide is for you, for it compares both of them in detail. 
Arlo – A Brief Overview Of The Brand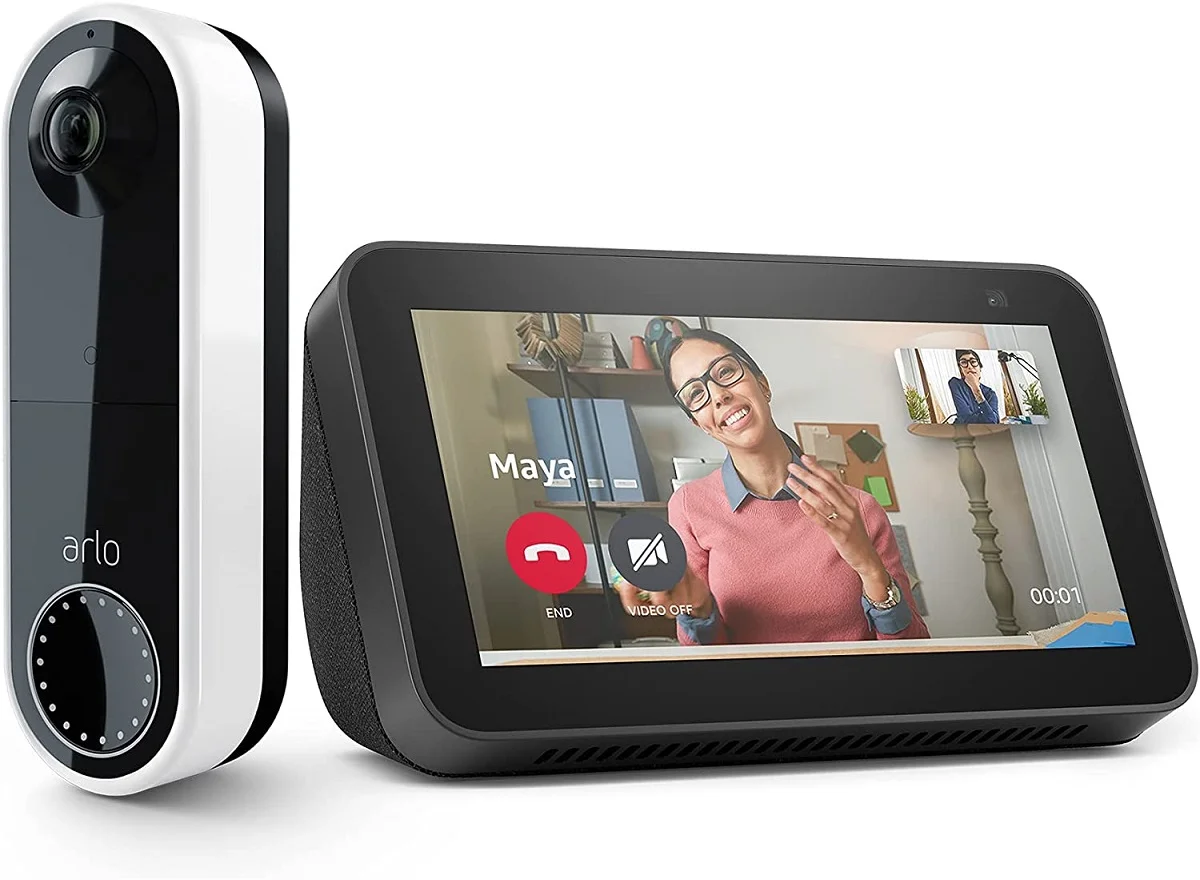 Before we get to the comparison, let's discuss a little bit about Arlo. It is an American brand that specializes in making home security solutions. Back when it was founded in the early 2010s, it manufactured only surveillance cameras. 
But over the years, it has expanded its portfolio to include other types of products such as doorbells, floodlights, home security systems, and security accessories. In fact, the brand has even ventured into the domain of personal security with its Arlo Safe mobile app.
Arlo manufactures both wired and wireless home security products, so you can pick whichever seems suitable to you. On top of that, it offers a convenient subscription program for its customers, which comes with different perks such as discounts, security notifications, and so on. 
In that context, Arlo Essential wired and wireless video doorbells have gained a significant reputation since their introduction. This is because of the unique video feature that allows you to see who's at the door. Besides, both of these doorbells have a much better build quality than other similar options available today, which makes them a preferred option among consumers.
We have compared these two products in the subsequent sections, so we suggest that you keep reading.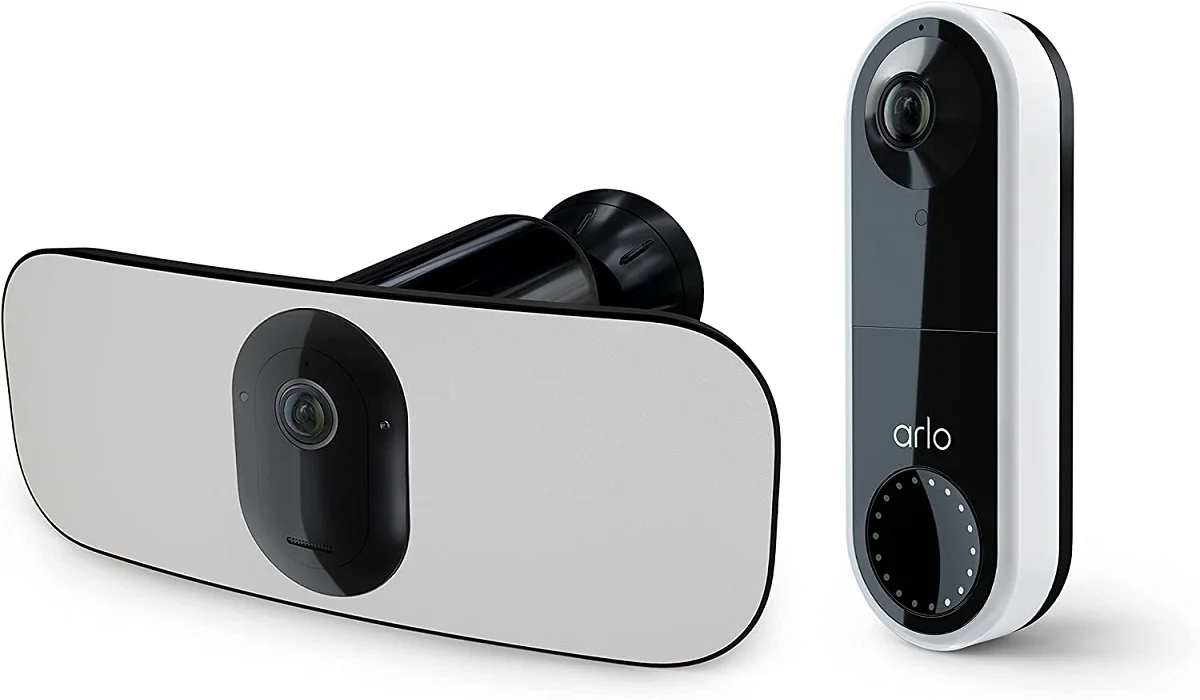 Common Features
This section highlights the features that are common to the wired as well as the wireless video doorbell. As we have stated before, both of these doorbells come with an in-built camera for safety, which distinguishes them from conventional doorbells. Apart from this, there are several other shared features between the two doorbells, which we have discussed below.
1. HD Video With HDR Functionality
If you want to get the optimal level of protection from a video doorbell, then the video quality of the doorbell camera is one of the first things to consider. Surely, you would not want to see a blurry, pixelated view of the person standing outside, right? 
With a good-quality camera, you will get a clear picture of whoever comes up to your door. Even if anyone decides to snoop around your house, the camera will pick it up. Subsequently, you can take the appropriate measures to protect your home from these unwanted people.
On that note, both the wired and wireless variants of the Arlo Essential video doorbell come with an HD-quality camera that has excellent video quality. This lets you get a crystal clear view of the area outside your front door. Furthermore, the doorbell cameras come with High Dynamic Range (HDR) capabilities, which produce a vivid image with impeccable detail. 
In addition to that, the cameras have a wide, 180-degree field-of-view, which means that you can see the whole area in front of your door. And there are infrared LEDs installed in the cameras, which allow you to see clearly even at night.
2. Comes With Two-Way Audio
Besides the video capabilities, the audio features need to be taken into account too. Think about it – if your video doorbell does not have any audio functionality, then the people who come up to the door won't be able to communicate with you. As such, they will just need to stand there helplessly until you open the door for them.
In fact, if you have never seen the person standing at the door, then you would not be able to ask them who they are.
Fortunately, you won't need to worry about any of these issues with the wired and wireless variants of the Arlo video doorbell. Both these models are two-way audio enabled so that you can listen and speak to your visitors. 
What's more, they come with a recording feature for voice messages. So, if you are unable to answer the door, the visitor can record a message for you by pressing the doorbell button. You can then listen to the message later at your convenience.
3. Smart Doorbell Features
Most video doorbells these days come with smart features for convenience. With these advanced features, you can accomplish fairly complex tasks with relative ease. In fact, if a video doorbell does not have any of these features, it can be a major deterrent for most consumers these days.
Luckily, the Arlo Essential doorbell variants come with a range of smart features to make your life easier. For starters, they are compatible with most smart home systems, such as Google Assistant, Amazon Alexa, and Apple HomeKit, among others.
The smart doorbells can be added to the Arlo mobile app, which acts like a hub for all your Arlo devices. With the Arlo app, you can control and customize different aspects of these doorbells, such as changing the existing doorbell chime, adjusting the audio and video feed, and so on. 
This app also allows you to view the live camera feed conveniently on your mobile phone. Thanks to the fast Wi-Fi connectivity, you won't get any lag in the video feed either. And if you have an Arlo Secure subscription, you can get access to a host of other smart security features. These features include advanced object and package detection, intelligent alerts, emergency 911 calls, and more.
That said, the doorbells do not come with local video storage options, so you will need to store the recorded video in a separate drive. But if you have an Arlo Secure plan, you can get free cloud storage for your video clips. Likewise, you can view your video history for up to 40 days with a subscription.
Differences
Now that you know about the common features shared between the Arlo wired and wireless video doorbells, it's time to talk about the differences. There are quite a few of them, which we have discussed in the following section.
1. Power Source
The most obvious difference between the wired and wireless video doorbell variants is the power source. The wired version needs to be connected to your household electrical supply in order to work. 
This means that if there are any power cuts, your doorbell will stop working until the electricity is restored. However, you won't need to recharge it periodically as it does not come with any batteries. So, once you get past the setup, it becomes relatively easy to use.
On the contrary, the wireless variant is battery-powered, so you don't need to worry about power cuts. Although, you will need to recharge it once the battery power has drained. Thankfully, the battery life is good, which means that you can use it for a long time after a complete recharge. Similarly, the recharging process is quick enough, which helps to minimize the downtime.
Warning
Make sure to check the voltage ratings of the power source before using the doorbells. For the wired doorbell to work as intended, the voltage rating of the supply needs to be 16-24V. And for charging the wireless doorbell, you need to use an outlet with a voltage rating of 8-24V.
2. Installation
Another major difference between the Arlo doorbells is the installation process. Due to its design, the wired doorbell is slightly difficult to install since you need to place wires in the right places. 
This also means that you cannot install it anywhere you like. The good news, however, is that you can install it using the existing doorbell wiring, which makes the process a bit easier.
In contrast, the installation process for the wireless video doorbell is much more convenient. Since it does not require any wiring, you can place it anywhere without a hitch.
3. Price
The price is an important factor to consider when buying a video doorbell. After all, you wouldn't want to exceed your budget as that can cause financial difficulties.
In this regard, the wired version of the Arlo Essential video doorbell comes at a moderate price when compared to other brands. But when compared to the wireless version, it is considerably cheaper, which makes it an ideal option if you have a limited budget. 
Because of the wire-free convenience and a few other extra features, the Arlo Essential wireless video doorbell has a much higher price tag. So, you might have to think twice before getting this doorbell system installed if you have budget restrictions.
4. Motion Detection
Another point of difference between the two video doorbell variants is the range of motion detection. The wired variant comes with a detection range of 16.4 feet, while the wireless doorbell has a motion detection range of 9.8 feet.
Thus, with the wired version, you can detect movement within a larger area, making it a much more secure option. Moreover, it has a constant supply of power, which allows you to keep the camera on most of the time. This helps support the Arlo Foresight feature, which enables you to see what triggered the motion sensors in the first place.
The wireless doorbell does not come with this feature since it would consume a lot of battery power to keep the camera constantly running.
If you've liked reading our comparison so far, then be sure to check out our comparative guide between the Google Nest doorbell wired vs. wireless. In case you are having trouble deciding between the two smart video doorbell options, the guide will help you out.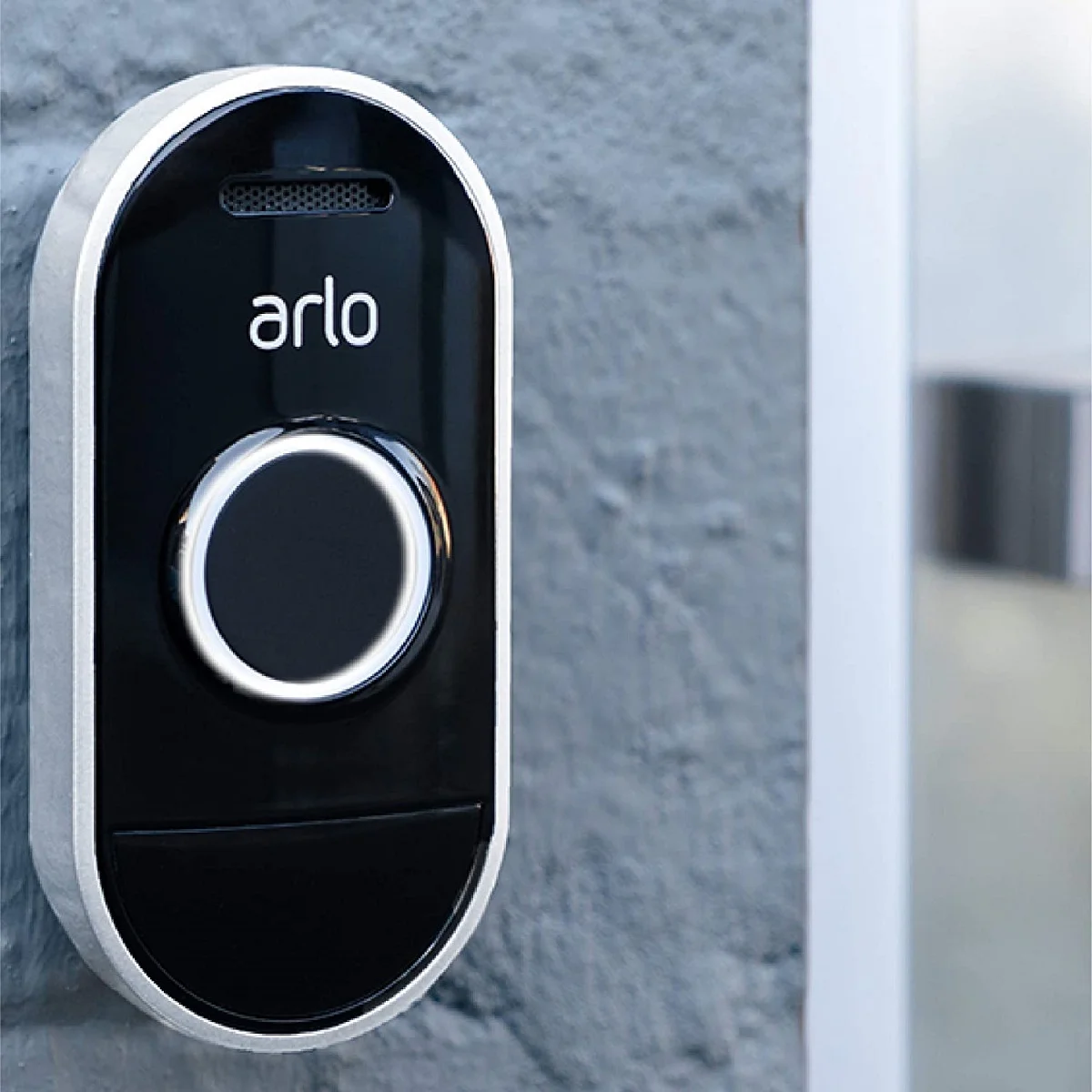 Arlo Wired Vs Wireless Doorbell Conclusion
In our opinion, you may consider going with the wired variant of the doorbell, especially if you live in an unsafe neighborhood. The larger movement detection range and the Arlo Foresight feature provide extra security for your home. And it comes at a lower price, which is great for your budget too.
On the other hand, if you want more convenience, you can consider the wireless variant. It is much more straightforward to install and eliminates the hassle of dealing with wires entirely. Also, if you live in an area that experiences frequent power cuts, then going with this option is a wise choice.
However, if you want wireless doorbells for hard-of-hearing individuals, then neither of these choices will fit the bill. In that case, you should look into other doorbells that support visual alarms.
We hope that the information here has helped you make up your mind. Until next time, we bid you goodbye!