Orbit offers a wide variety of impact sprinklers to choose from, including models with adjustable arcs and flows. Rain Bird's impact sprinklers tend to be more expensive than Orbit's, but they offer superior performance and durability. 
When it comes to choosing the best impact sprinkler for low pressure, there are a lot of factors to consider. 
Both Orbit and Rain Bird offer high-quality products, but there are some key differences between the two brands, and this is where I am going to discuss them. Price is usually one of the first things people think about, but it's important to remember that cheaper doesn't always mean better.
Orbit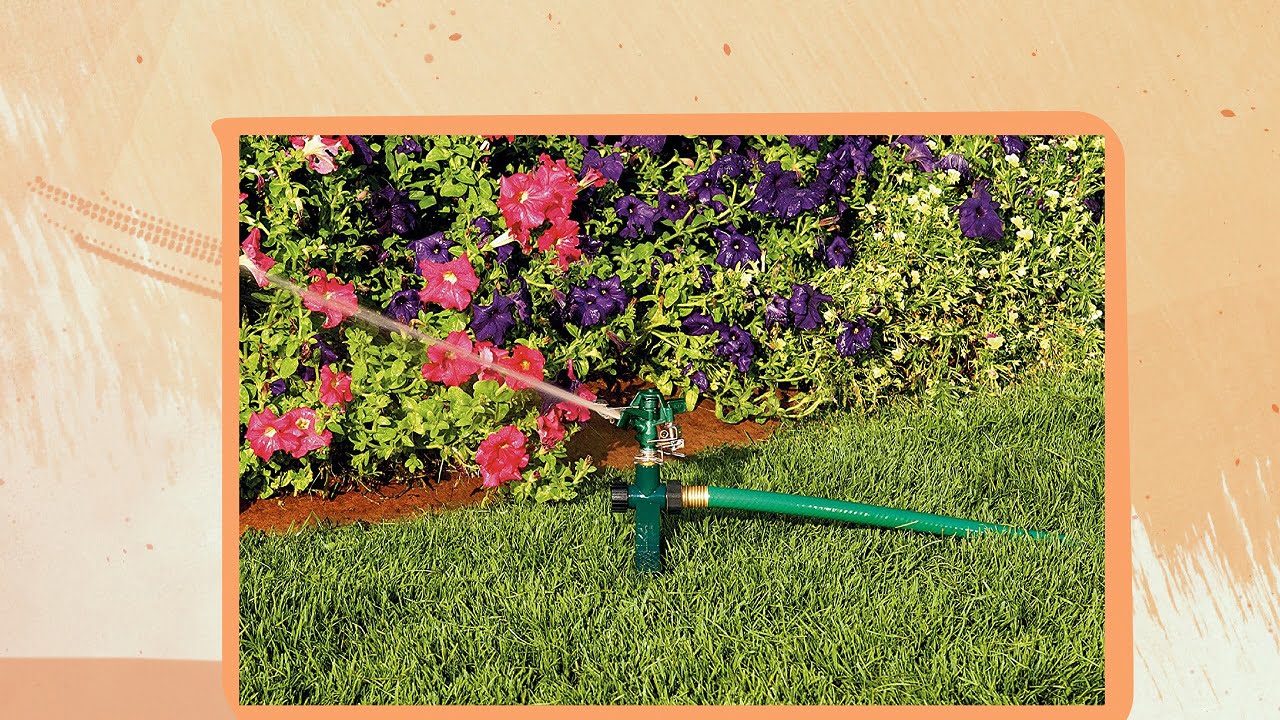 Orbit Irrigation Products is a Utah-based supplier and manufacturer of irrigation products for residential and commercial applications. With over 2,000 products in their catalog, they offer a comprehensive selection of options for every need. 
Their product line includes sprinklers, timers, valves, and even low-volume and micro-irrigation products focused on water conservation. Overall, Orbit is a trusted name in the industry, known for its high-quality products and commitment to customer satisfaction.
Orbit Sprinkler Review
When talking of watering lawns and gardens, nothing beats the orbit impact sprinkler which is known to be the best impact sprinkler on tripod. This sprinkler, which can be set on a movable tripod, covers an area of up to 85 feet in diameter. Their coverage can be varied from a small arc to a complete circle depending upon the time. 
It features a deflector shield that can be adjusted to change the distance and an anti-backsplash arm that can help with spray patterns and area coverage. Water droplets can be adjusted in size by turning the screw on the diffuser.
Orbit Impact Sprinkler Features
1. Area Coverage
With a spray radius of up to 85 feet, the orbit sprinkler will cover a large area quickly and efficiently. The Orbit sprinkler can be set to a full circle to cover an area of up to 5,670 sq. ft. This makes it perfect for large lawn areas or even plantation farms where one is growing flowers.
2. Durable Built And Design
Orbit sprinkler heads are designed to conserve water and improve the effectiveness of watering your yard. This can drastically reduce your water bill and contribute to environmental protection at the same time.
Moreover, you should know that this one sports a solid zinc construction. Plus, the body is lightweight, making it easy to maneuver around the yard without having to worry about damaging delicate plants.
3. Adjustable Coverage And Anti Backsplash
The spray and water coverage may be easily adjusted from a partial area to a full 360° watering radius, and the distance can be adjusted up to 80 feet. It is equipped with an arm that prevents splashback. You may adjust the stream by utilizing the deflector shield and the diffuser screw, and the spray distance radius can be changed to anywhere from 20 to 42 feet.
Further, the tripod base can be adjusted between 16-37.5 inches in height, and you can use it as needed. The 1/2″ male threaded impact head is ideal for use with the deflector shield and diffuser screw.
Hence, the product is perfect when you need to give your plants a little extra watering but don't want to overwater and create a muddy mess.
4. Affordable
Orbit sprinklers are a great option for those looking for an affordable way to water their lawns. When compared to other brands like Rain Bird, Orbit sprinklers are significantly less expensive. 
However, just because they are less expensive does not mean that they are of lower quality. Orbit sprinklers are made from high-quality materials and are designed to provide years of trouble-free operation.
Pros
Easy to install and use
Comes with an adjustable arc head
Lightweight
Helps in watering long shrubs and reaching all layers of gardens
Has a zinc impact body which makes it more durable than other brands
Features a patented swivel connection which allows for 360-degree rotation
More affordable than Rain Bird
Best for small or medium-sized lawns
Cons
Only one year of warranty offered
Rain Bird
If you're looking for a sprinkler for the irrigation system, you have probably heard of Rain Bird. Professionals and homeowners have come to rely on its high-quality sprinkler devices. 
Rain Bird Corporation, with headquarters in Azusa, California, was founded in 1933 and has since then manufactured and supplied the largest selection of irrigation devices. As such, the brand's products are used on golf courses, farms, sports arenas, commercial properties, and homes in over 130 countries around the world.
Rain Bird Impact Sprinkler
The Rain Bird Impact Sprinkler is a high-quality sprinkler that is perfect for a variety of watering needs. The heavy-duty construction can withstand even the most demanding watering needs, and the brass fittings add an extra level of durability. Overall, the Rain Bird Impact Sprinkler is an excellent choice for anyone who wants a reliable and easy-to-use lawn sprinkler.
Rain Bird Sprinkler Features
Rain Bird is inspired by the original Rain Bird impulse sprinkler, patented in 1933, but updated with the precision and longevity of today's innovation. 
1. Built And Design
This sprinkler is made of brass, bronze, and stainless steel and will outlast any similar product made from zinc. It is designed with a water flow that goes straight through it for enhanced dirty water efficiency (irrigation canals, ponds, high-mineral content, etc.).
2. Wider Coverage
It provides great coverage and can be set to a full circle (360 degrees) or a partial circle (anything from 20 degrees to 340 degrees). The pattern can be adjusted indefinitely after installation. Stream length can be adjusted anywhere from 20′ to 41′ with the adjustable deflector flap.
That is not all; it covers a wide range of areas that can extend up to 5200 sq. ft. This durable Rain Bird sprinkler offers broad coverage to provide consistent growing outcomes year after year, making it the perfect choice for use in lawns, gardens, and planting beds. And it is hugely used in farms as well to keep the crops healthy. 
3. Warranty
Rain Bird sprinklers are some of the most durable on the market, and they come with a warranty to protect against defects. Two to five years of warranty is a good investment because it ensures that you'll be able to use your sprinkler for a long time. 
The warranty also covers parts and labor, so you would not have to worry about paying for repairs if something goes wrong. Plus, the company has a good reputation for customer service, so you can be confident that all your problems will be taken care of.
4. Classic Impact Sound
Rain Bird sprinklers have been a traditional favorite for generations. Their impact sound assures you that your yard is getting the water it needs for healthy growth. 
They come with a variety of nozzles to custom fit your watering needs, and the Rain Bird warranty guarantees your satisfaction. With proper installation and care, Rain Bird sprinklers will provide years of trouble-free operation and be an integral part of your irrigation system. 
5. Instruction Guide
The Rain Bird Sprinkler comes with an instruction guide that will help you to properly install and operate your new sprinkler. This guide covers everything from unboxing and assembling your sprinkler to choosing the right settings for your lawn. It also includes a troubleshooting section in case you experience any problems with your sprinkler.
6. Sprinklers Valves
The valves manufactured by Rain Bird are of exceptionally high quality, and they are capable of providing flow control, internal openings, and straightforward control of irrigation systems. Sprinkler valves made by Rain Bird are meant to maintain the product's integrity and are hence made of brass or glass-filled nylon, depending on the model. 
As a result, they have become a favorite among professionals working in irrigation and golf course maintenance all over the world. But one potential thing to be aware of with regard to a Rain Bird sprinkler system is that it only rotates in one direction. This can be problematic if your garden is long and narrow, as the water may not reach all areas evenly.
Pros
Top-of-the-line irrigation device
Made of high-quality materials such as brass and bronze and sports a stainless steel construction
Highly durable
Comes with a warranty to protect against defects
Easily adjustable
Installation is simple
Has an adjustable sprinkler head spray pattern
Sprinkler head made up of brass
Cons
Requires more water pressure to function properly
Orbit Vs Rainbird Impact Sprinkler FAQs
Do sprinkler valves from a professional irrigation business differ from those sold at Home Depot?
The models of valves and controllers sold at hardware stores like Home Depot and those sold at a professional irrigation business will be very different. 
The sprinklers and controllers sold at Home Depot are of inferior quality to those sold by reputable organizations that source their inventory from irrigation suppliers. But they are easier to use for homeowners. Therefore, it is suggested that sprinkler controllers be purchased through vendors rather than big box stores.
Are impact sprinklers better than those with rotors?
Because they are made of bronze or brass, impact rotors can be more expensive than the newer plastic sprinkler heads. However, they are more long-lasting and can typically be used for many years without needing to be replaced. They also have a lower maintenance requirement compared to plastic rotors.
Which one is better: wobbler vs impact sprinkler?
When it comes to watering your garden, you must be wondering about wobbler vs. impact sprinkler and which one to choose. Both have their pros and cons, so it's important to choose the right one for your needs.   
Wobblers are less expensive and easier to set up, but they're not as efficient as impact sprinklers. They also do not deliver as much water pressure, so they are not ideal for large areas. Impact sprinklers, on the other hand, are more expensive and require a more advanced setup, but they are much more efficient. They also deliver higher water pressure, making them ideal for larger lawns. 
Moreover, sprinkler impact heads are dependable because of their unobstructed water flow and resistance to clogging, even when used with muddy water or recycled water from ponds and canals. There are many sprinkler heads to choose from to throw water perfectly well and have a healthy lawn.
What happens with sprinkler heads at extreme temperatures? 
Sprinkler heads sit in the ground and usually come with quartzoid bulbs that are susceptible to bursting in extreme temperatures. You will then have to replace it or get it repaired.
To get a bit more into the deets, freezing temperatures (anything below 32 degrees Fahrenheit) can cause pressure build up in the sprinkler head, making it prone to cracks. Similar leaks and cracks can occur when the water is too hot as well. So, never let the temperature go beyond 135 degrees Fahrenheit.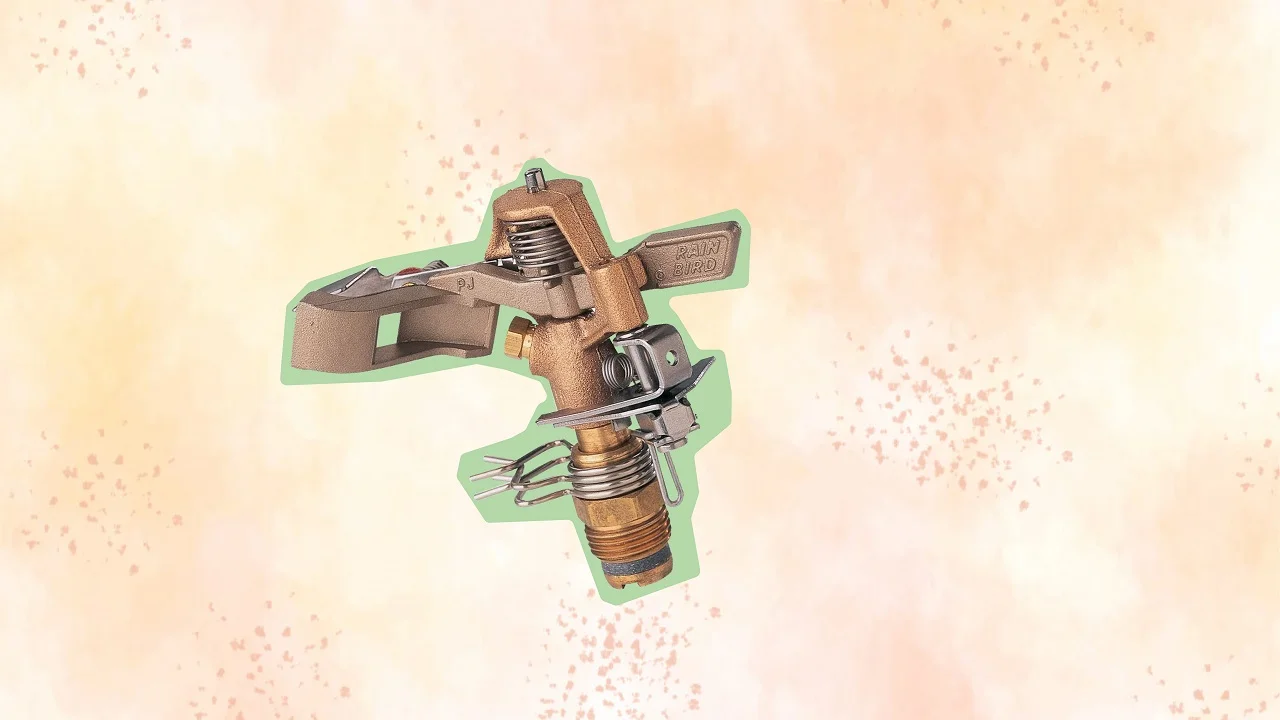 Orbit vs Rainbird Impact Sprinkler – Which One Is Better For You? 
Performance is important when it comes to lawn irrigation, and Rain Bird definitely has the edge over Orbit in this department. Its products are simply more reliable and efficient, meaning your lawn will stay healthy and green even during the hottest summer months. 
That being said, Orbit is considerably cheaper than Rain Bird, so if you're on a tight budget, then it may be the better option.
Ultimately, it depends on your needs and what you are looking for in a sprinkler system. I have looked at both Orbit and Rain Bird impact sprinklers and outlined the pros and cons of each type so that you can make an informed choice. 
Hopefully, this article has helped to simplify the process of choosing a new sprinkler system for your home or lawn. At the end of the day, both Orbit and Rain Bird offer quality products that will get the job done; it just comes down to personal preference.