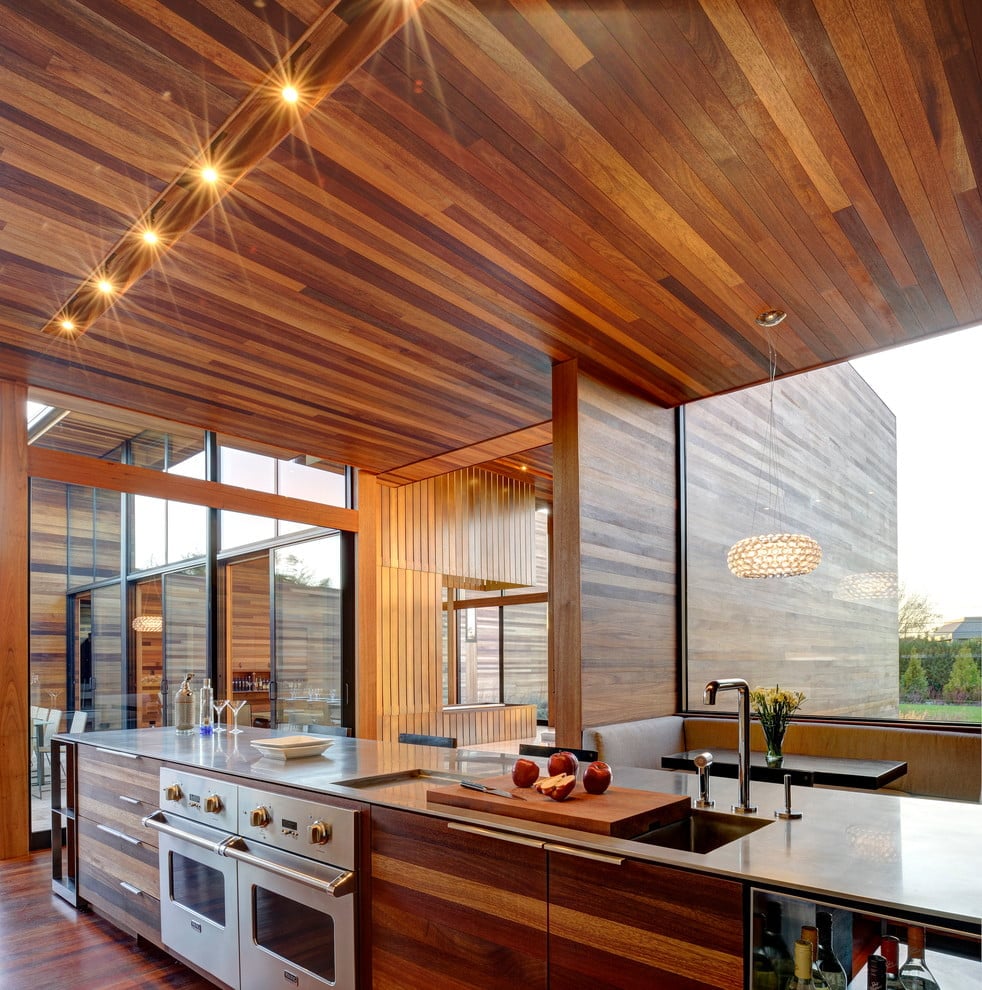 It doesn't matter whether you use your kitchen as a functional room for concocting gourmet masterpieces or as a socializing space to entertain. For most people the kitchen is at the centre of their home life, so it should be a place you want to spend time and enjoy your surroundings.
If you are looking for some inspiration, then we have ten gorgeous kitchen designs that will get your creative juices flowing. Consider your home as a reflection of your personality and what better place to show off your own unique style than in your very own kitchen.
The Country Kitchen
First up is the classic Country Kitchen, which wonderfully encompasses the rustic charm and warmth of the countryside in any home. This design incorporates beautiful wood carving details that make it feel quaint and homely with modern twists that gives a true sense of luxury, and works whether you live in the country or the city.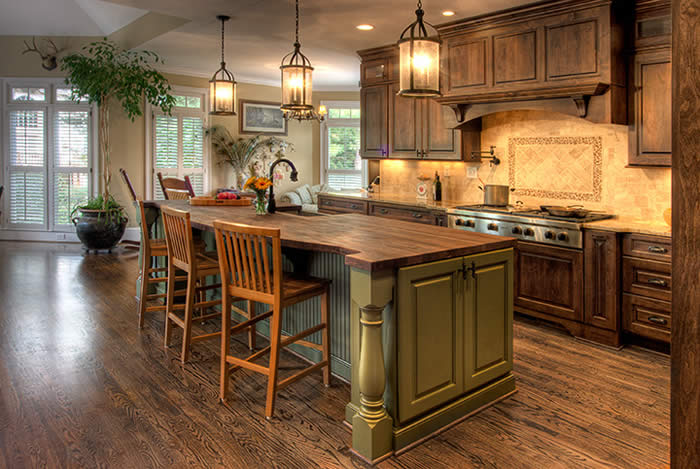 The Modern Kitchen
The Modern Kitchen is stylish, minimalistic and spacious. It achieves this by a winning combination of elegant designs, funky colours and total functionality that not only looks fantastic, but is the epitome of good design to make sure everything is where you need it to be.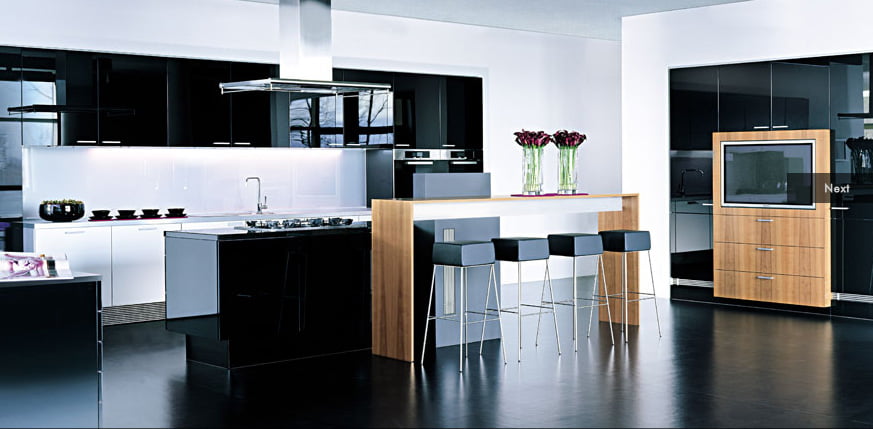 Contemporary Kitchens
Not to be confused with the modern kitchen, Contemporary Kitchens are 'in keeping with the present times'. Basically this means the design incorporates 'on trend' colours or textures. Currently charcoals, warm reds and fine wood grains are popular in contemporary styles, which give a wonderfully modern feel without feeling cold.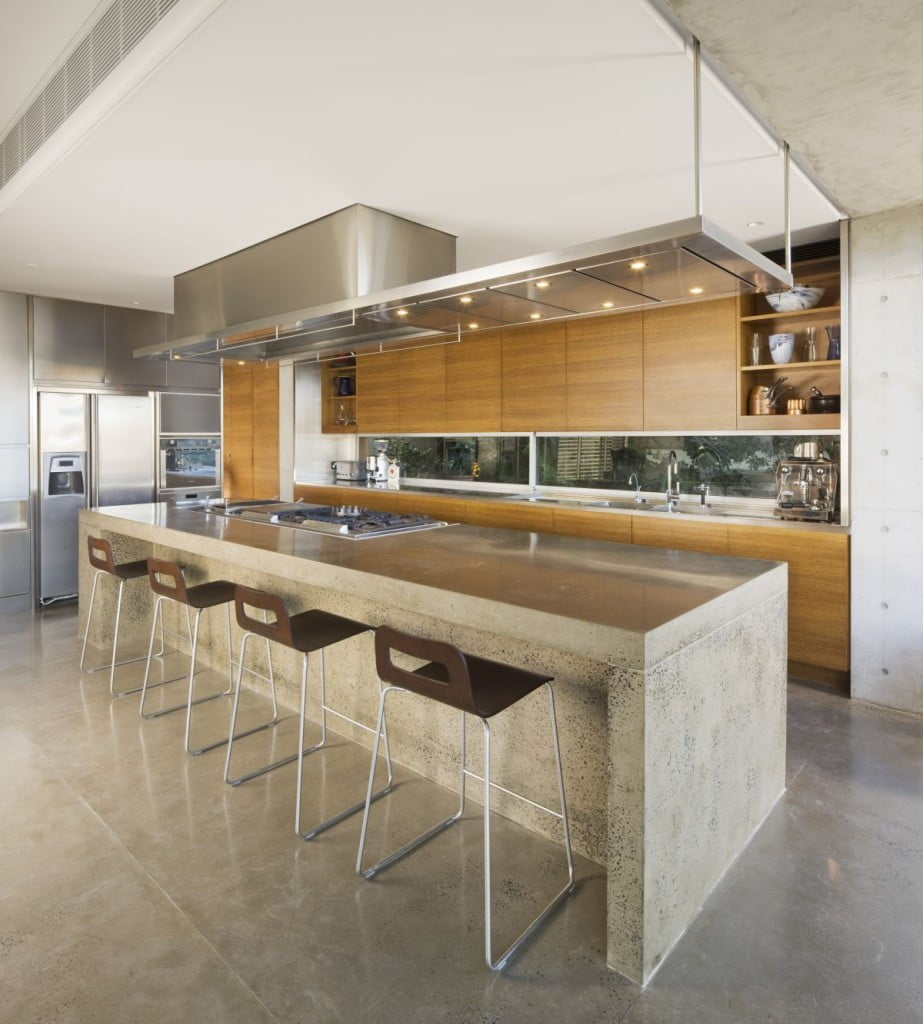 French Provincial
Bring an element of elegance and tradition to your home with a French provincial design. It gives a charming look to any kitchen with intricate carvings and decorative details throughout and wrought iron handles to finish. This style is versatile so you can complete the look with a statement bench top to suit your style.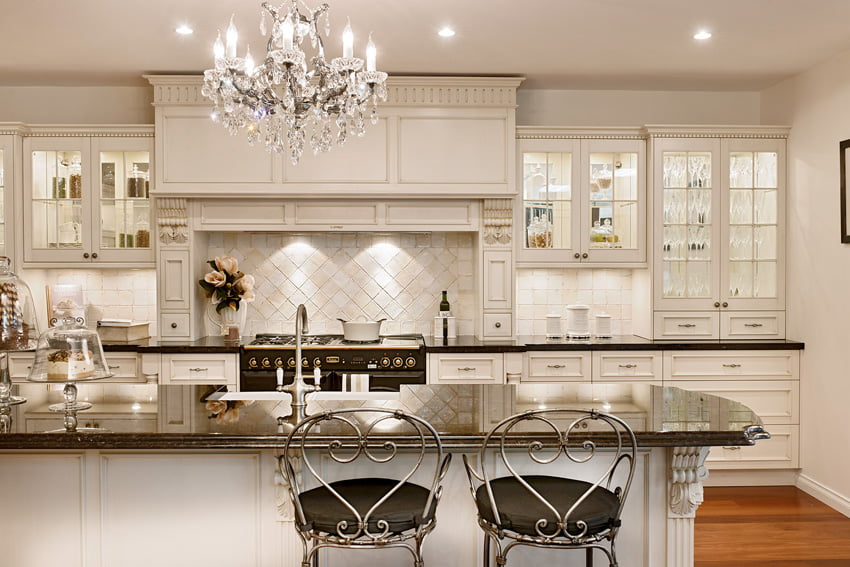 Metallic Kitchens
Get an über modern look for your kitchen by introducing metallic colors and materials. A big trend at the moment is metal cupboards and worktops, which look sleek and are easy to keep clean too. They look great with white or a splash of color to make a real statement.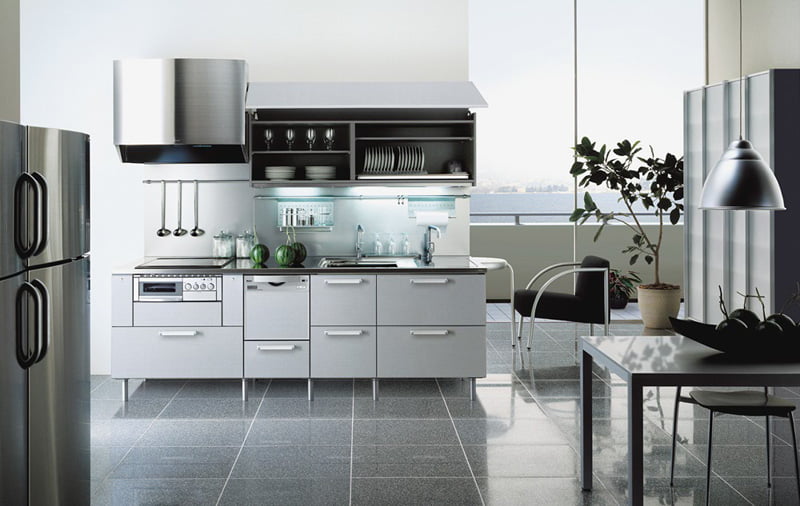 Oak Kitchens
Oak Kitchens seem to be making a comeback, with many people opting for a wood cabinet kitchen in classic or modern designs. Oak is a gorgeous wood to work with and can accommodate many different varnish colors to highlight the wood's natural grain.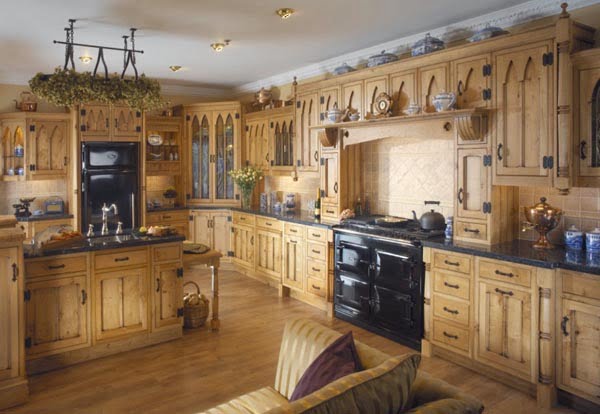 White Kitchens
Tying in with the modern design, White Kitchens are very popular at the moment, especially for city centre living. Make the most of your space with a clean, uncluttered and chic white kitchen teamed with white appliances too.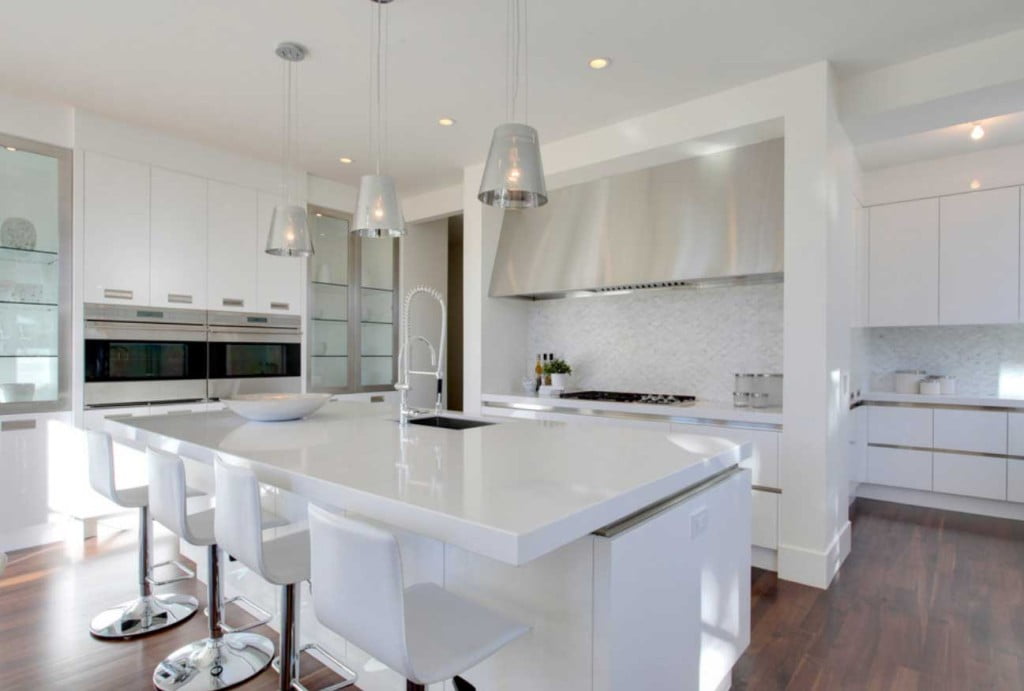 Shaker Style
This classic style is still very current for kitchen design. The wood paneling works fantastically in any space whether you want a classic or contemporary look, especially when it is complemented with a dark wooden bench top.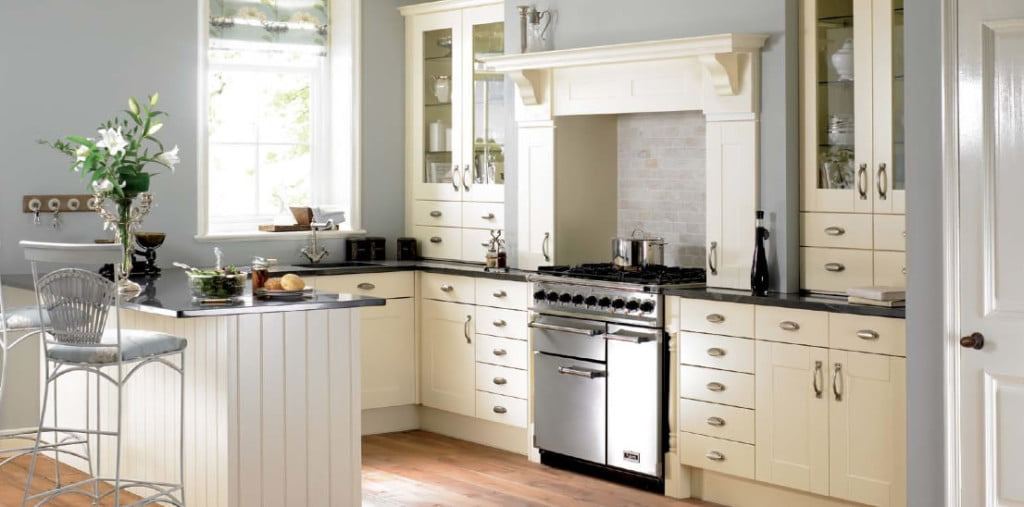 Contrast Kitchens
For a traditional and fresh look combining dark wood grain units or worktops with crisp whites in gloss give a wonderfully rich atmosphere and are perfectly highlighted with cleverly positioned spot lights.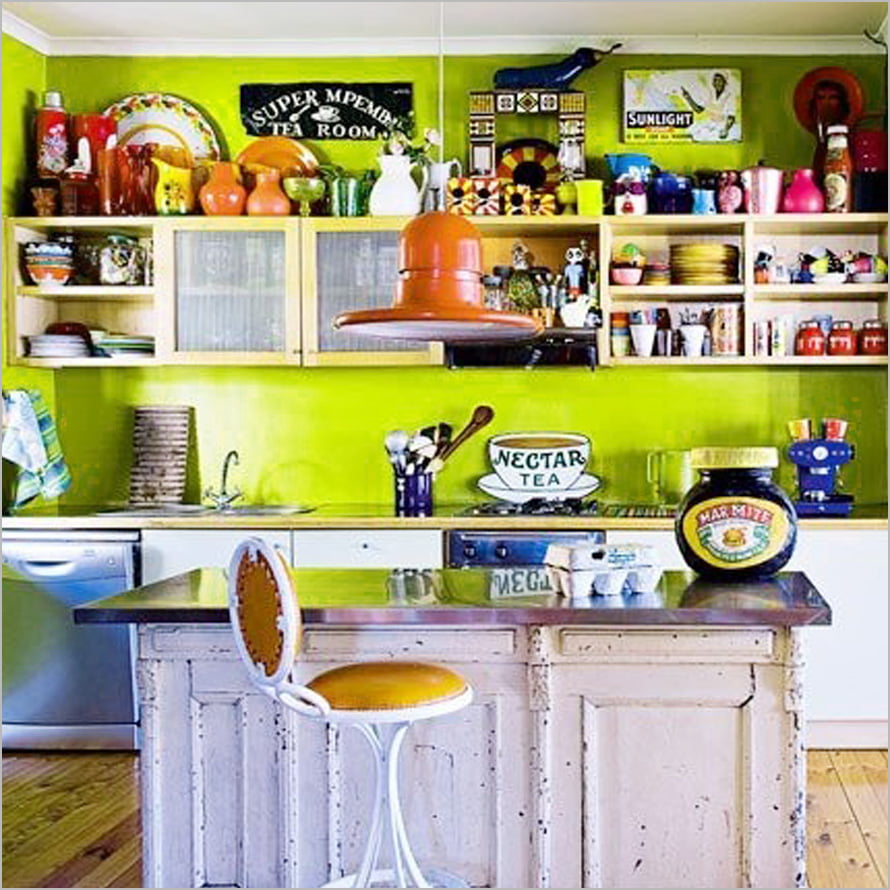 Natural Wonders
If you are lucky enough to have a kitchen with incredible views then you should design your kitchen around this and go for clean lines and contrasting colors, white walls with black or dark units will naturally frame the views.
Whatever size and shape of your kitchen, these styles are adaptable to suit your tastes and will make your kitchen a luxurious yet functional place to hang out.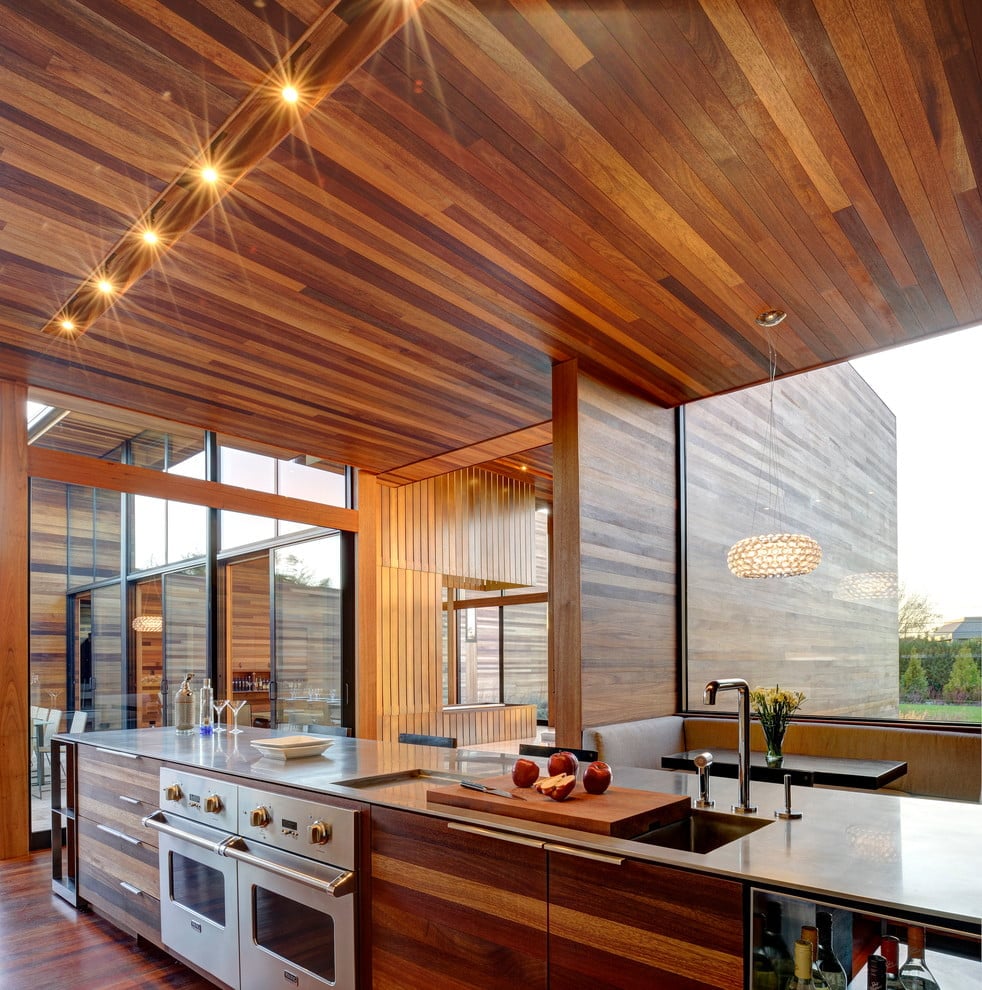 We would love to hear what wonderful kitchen designs mean to you in the comment section below.