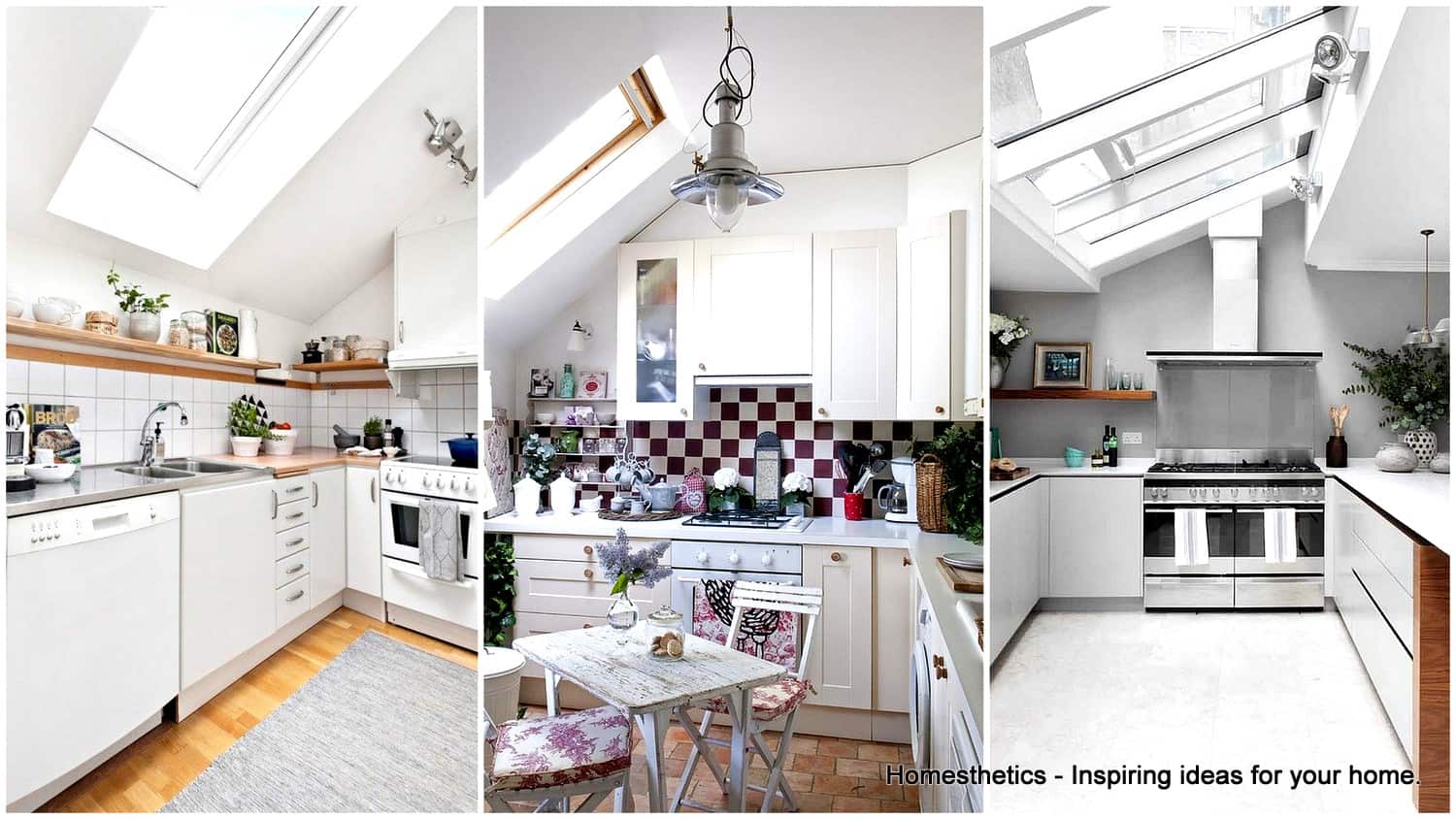 Have you bought an attic apartment recently and you are planning about decorating the kitchen? Do you feel like it's impossible to add a nice kitchen because of the low ceiling? Although decorating the space under the roof may seem a little bit challenging to decorate, it's not impossible. There are lots of ways to fit all of the appliances and cabinets in the space, so here I'm going to share some tips with you that are going to be of a good use. Scroll down through the photos below and see the Smart Ways To Decorate Your Attic Kitchen With Ease. All of these kitchens make the best use of space and prove that the attic is a wonderful place for living. You will have a uniquely decorated home that will fascinate everyone. Check out the designs below and get your imagination going!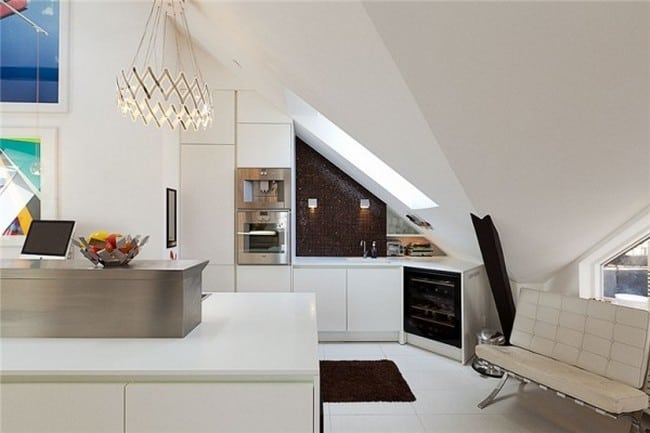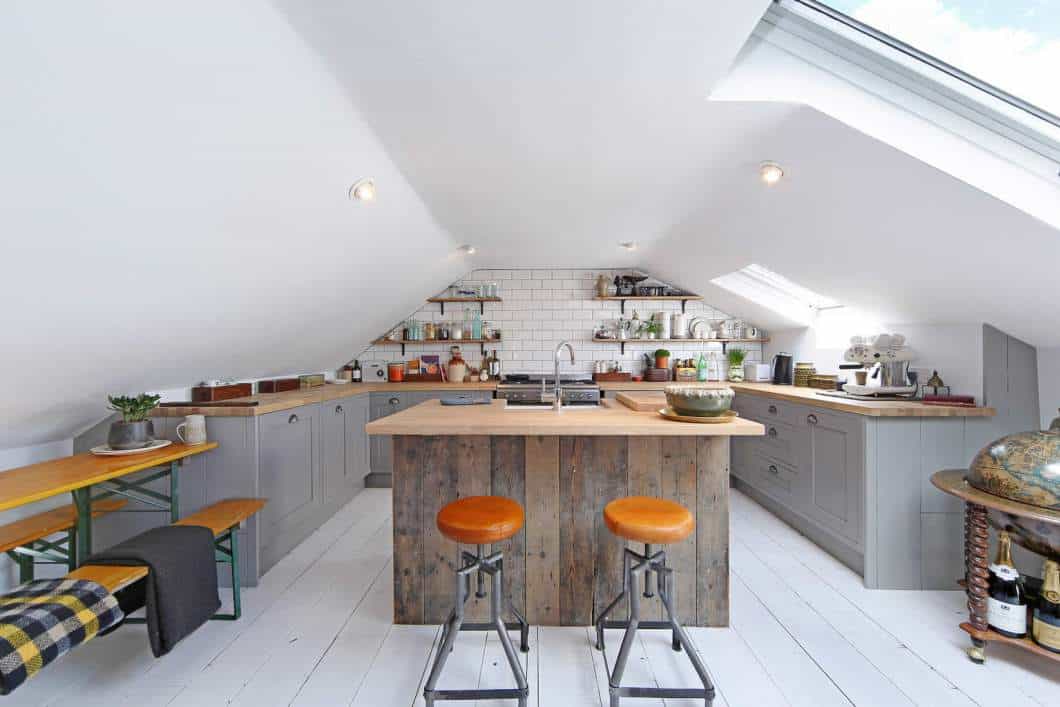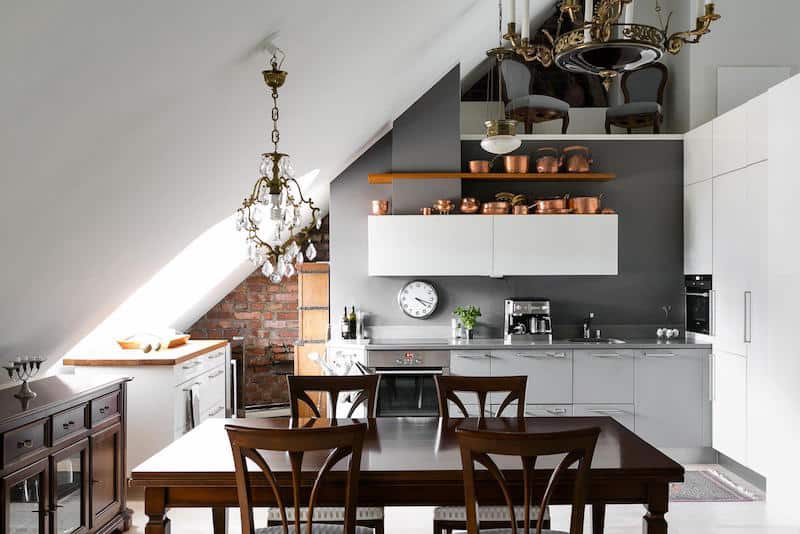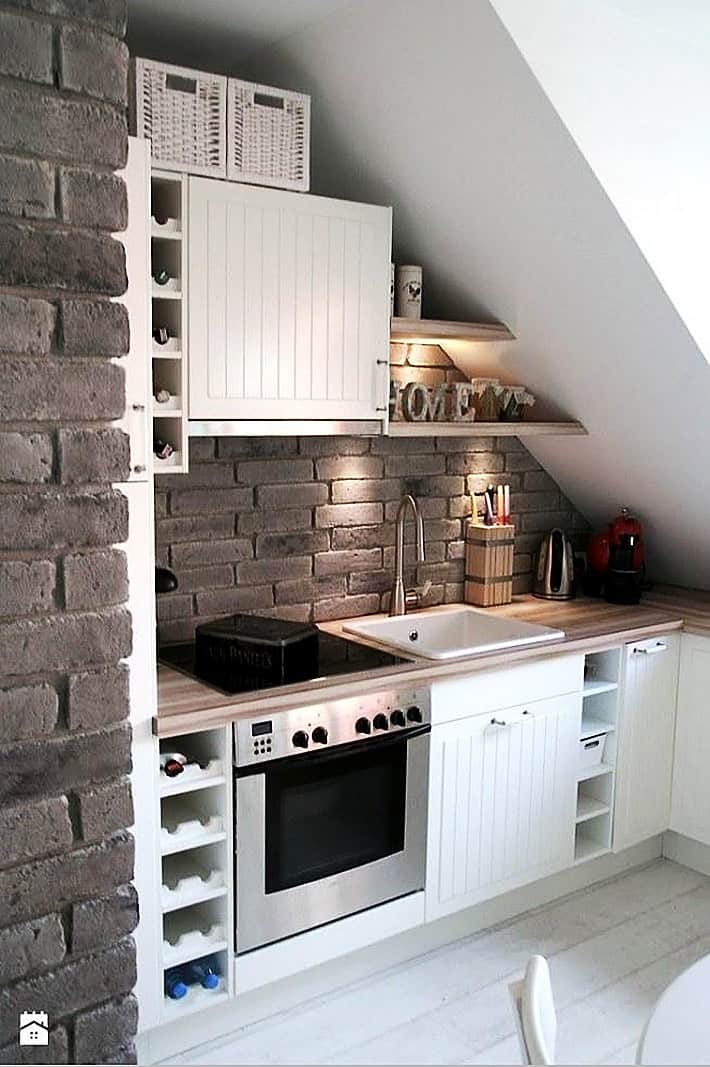 Lighting is a crucial thing that you should seriously consider. These kitchens may lack windows or have really small ones, so if the space is dark you should add lots of pendant lights that will make the kitchen brighter and more spacious. You can also add lights under the cabinets which will help the area feel brighter. If there are big windows and roof windows just enjoy the natural sunlight!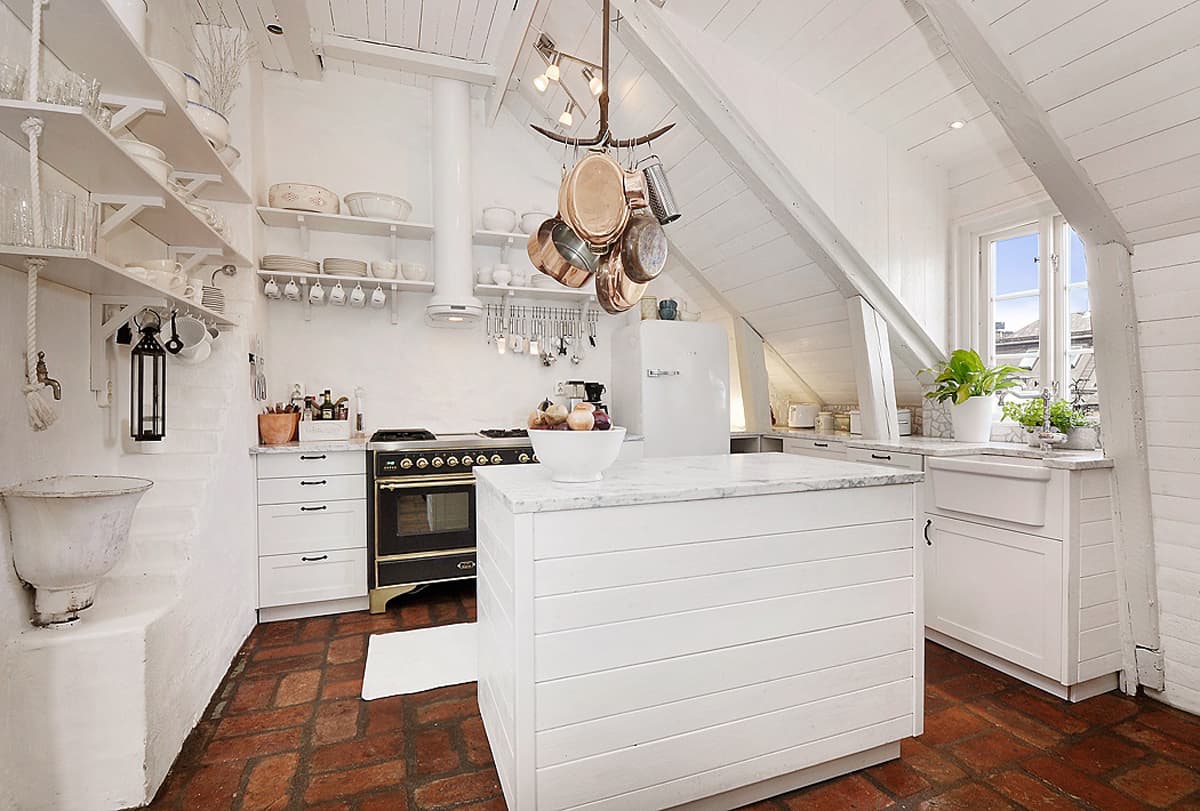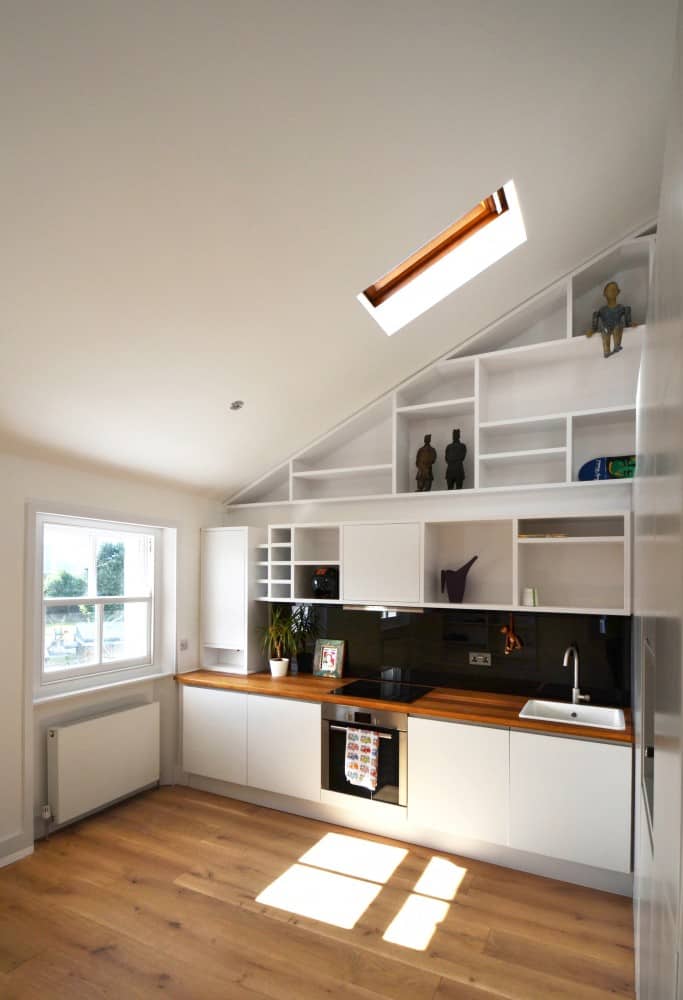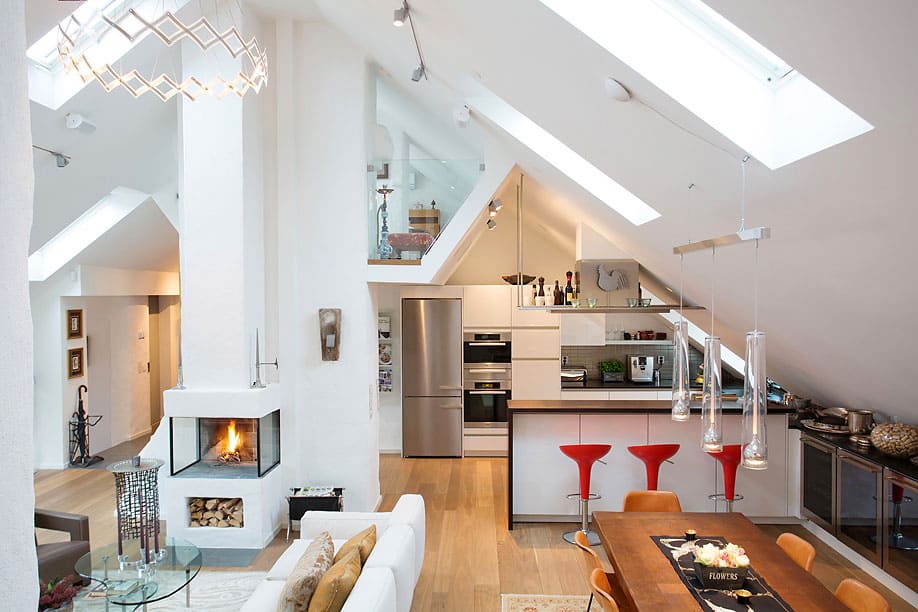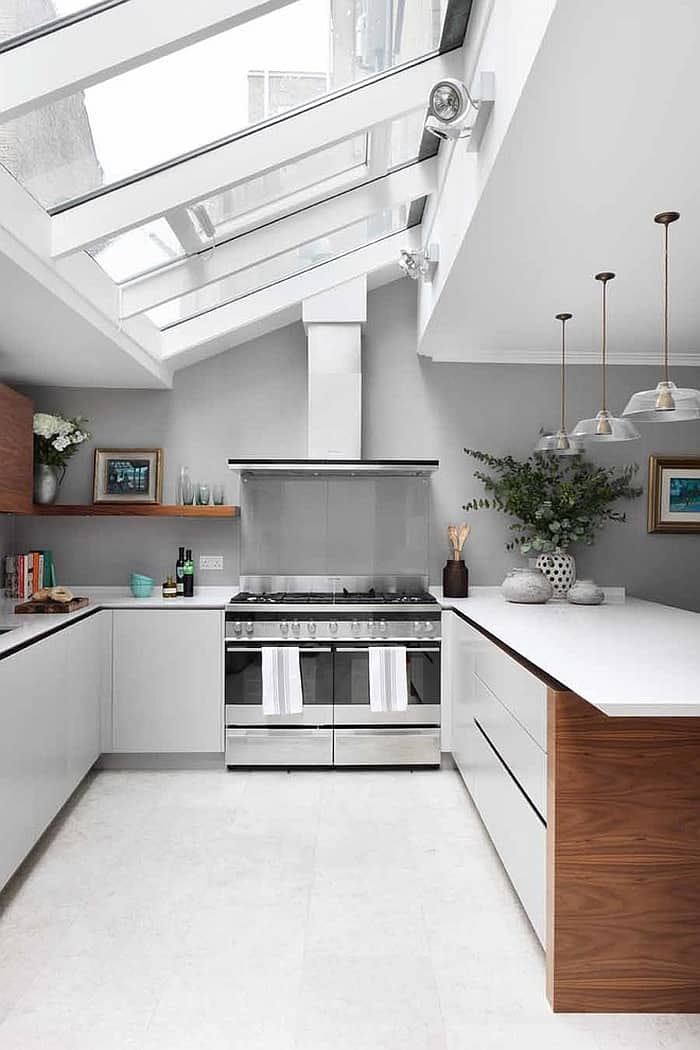 You may not have enough space to accommodate the upper cabinets, and they can either be really small or shelves may come in their place. This is why you should make use of any space available in the room for extra storage. The kitchen island is a smart way to go, so take it in consideration.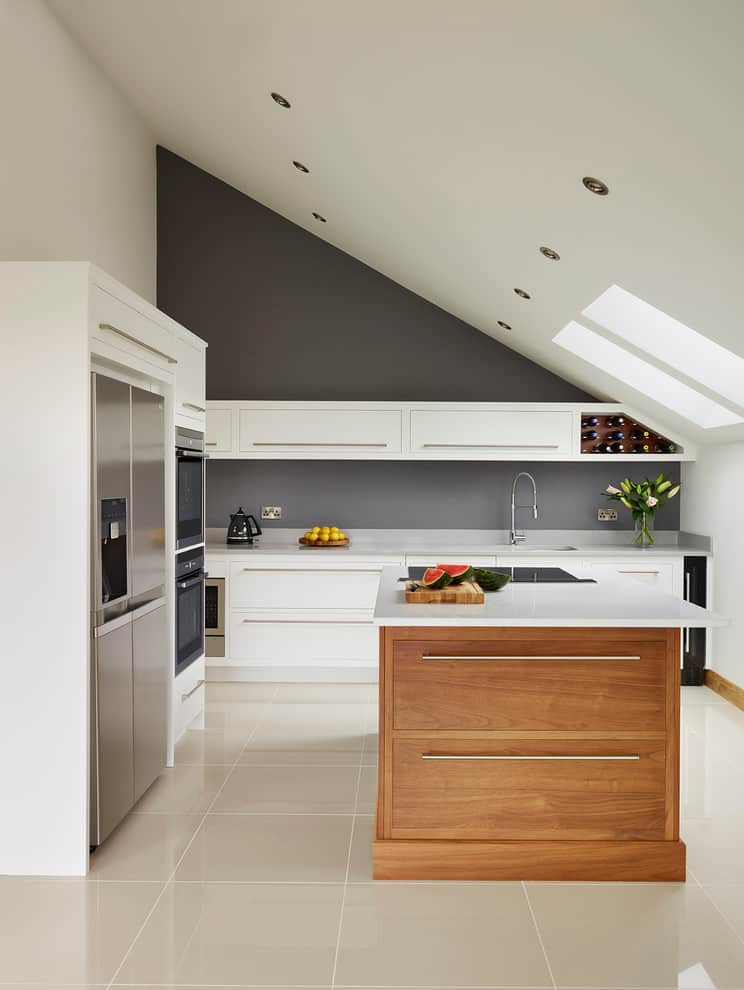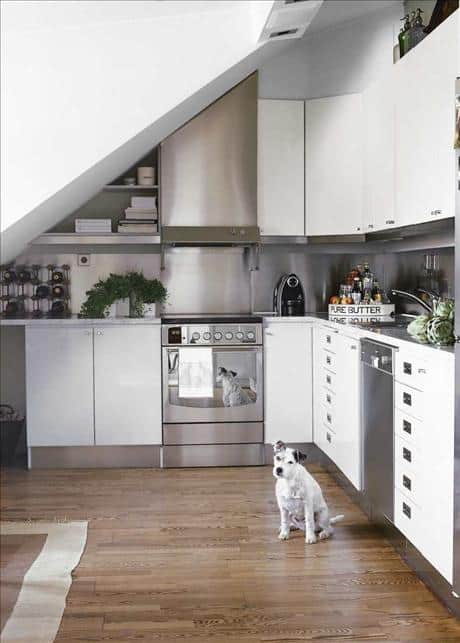 Due to the lack of natural sunlight, the attic kitchen may appear dark, so when you are thinking about the color theme, make sure you choose light colors. Stripes also help make the space appear more spacious than it really is and you should add some if you want to trick the eye that the ceiling is higher.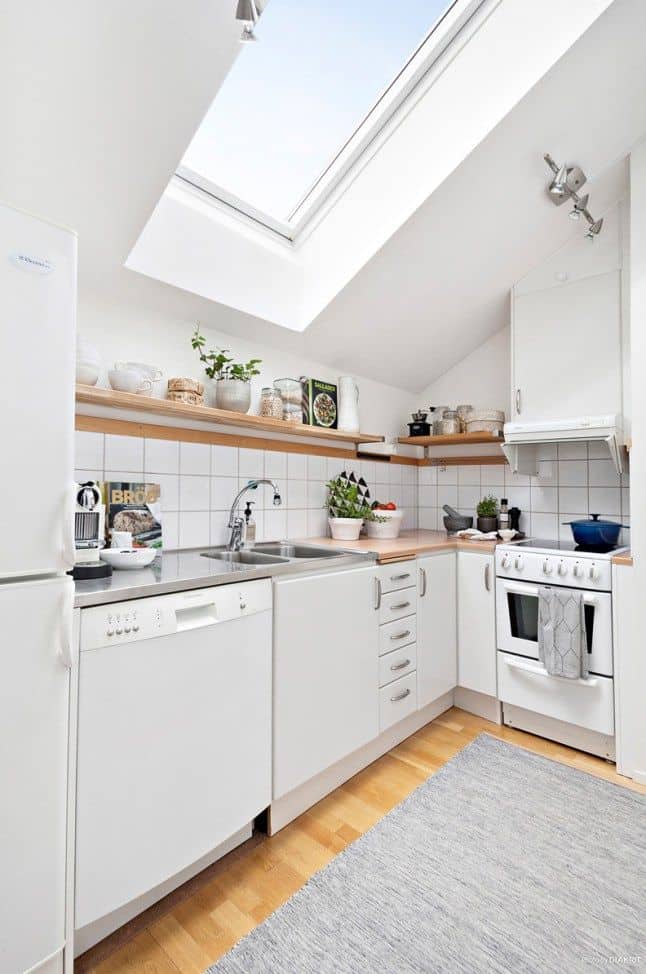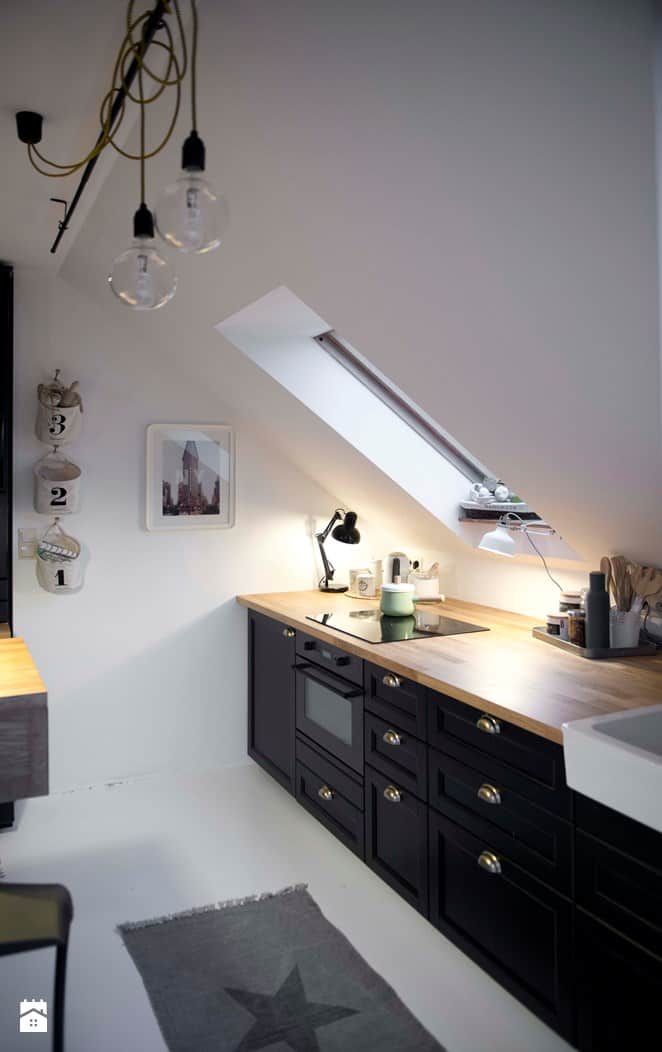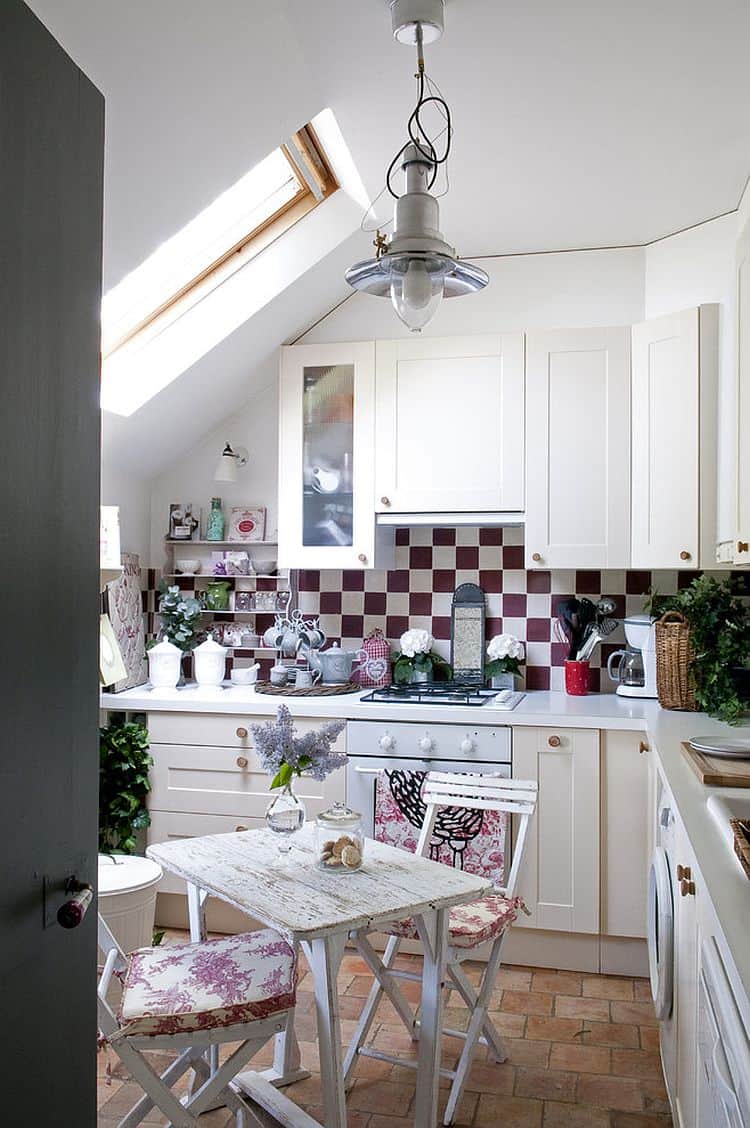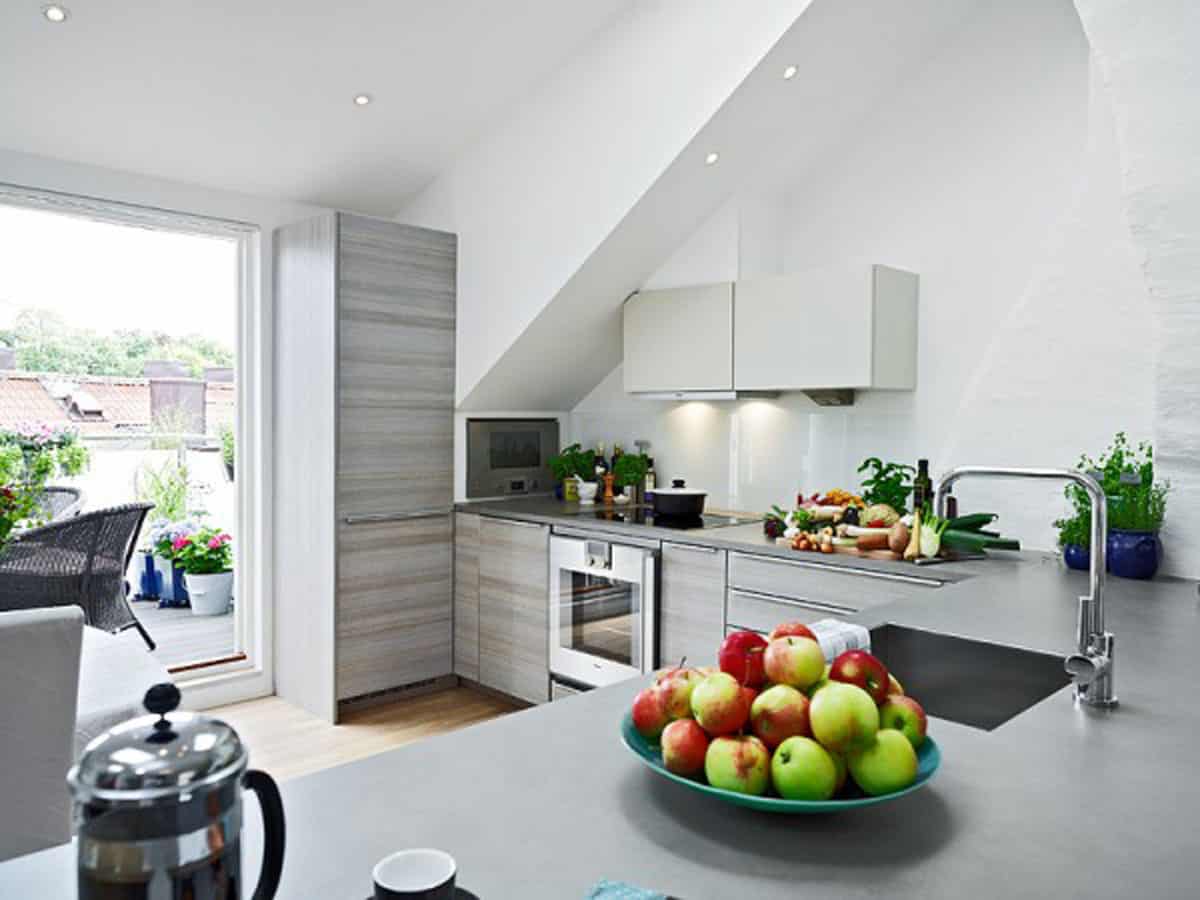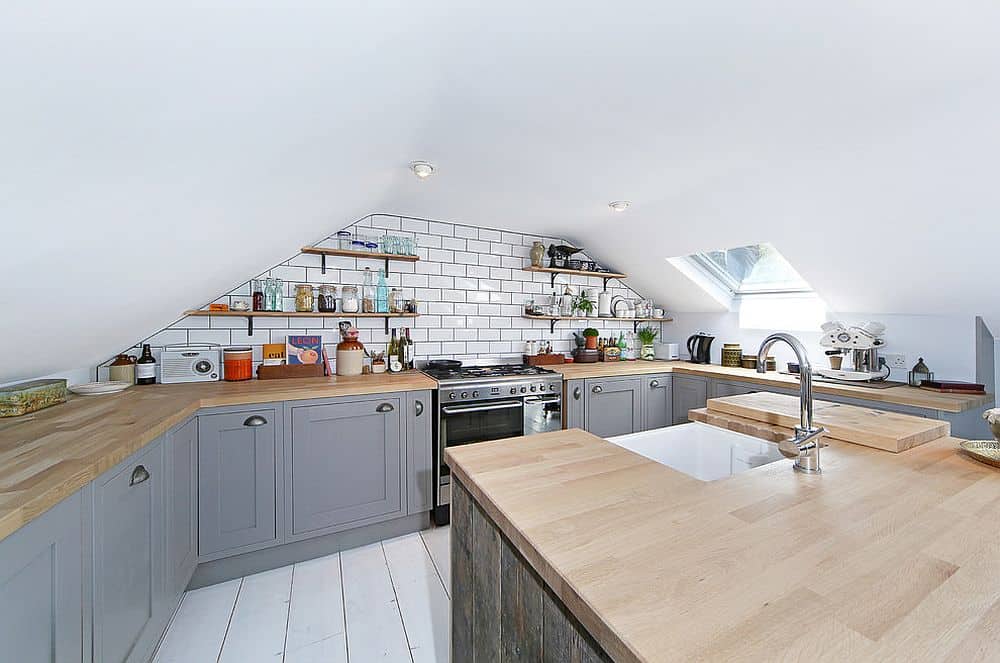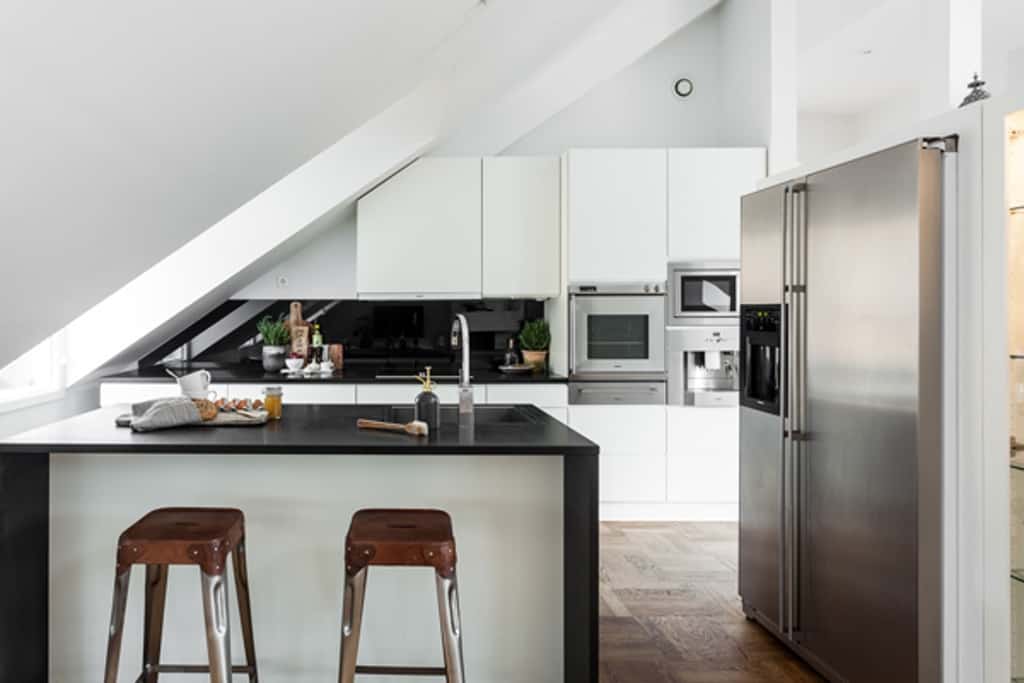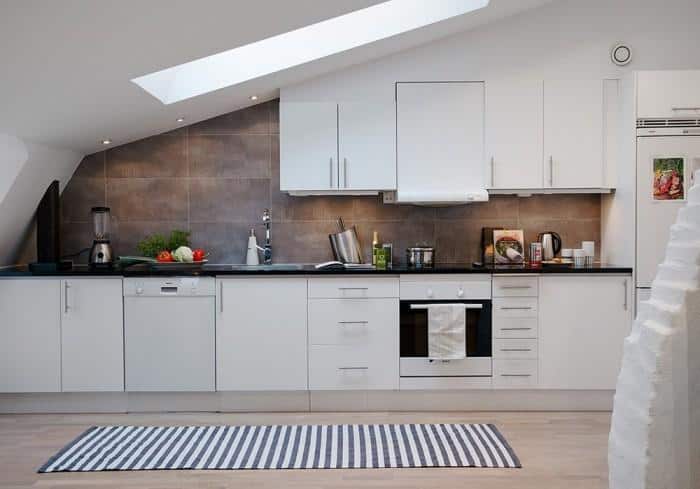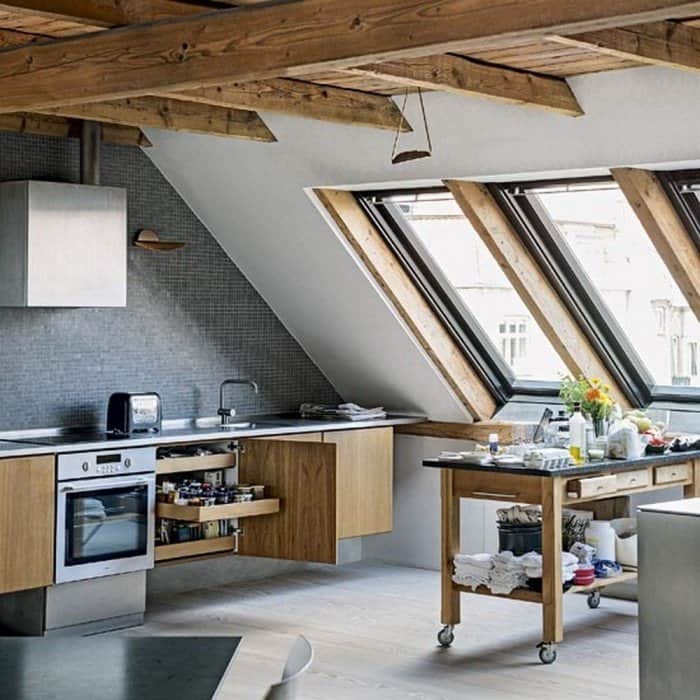 The white kitchen may be the best choice for the attic kitchen design. Do you feel the difference from this one and the ones with darker tones? You probably want to feel relaxed and carefree during your meals, so this is really an important thing to consider.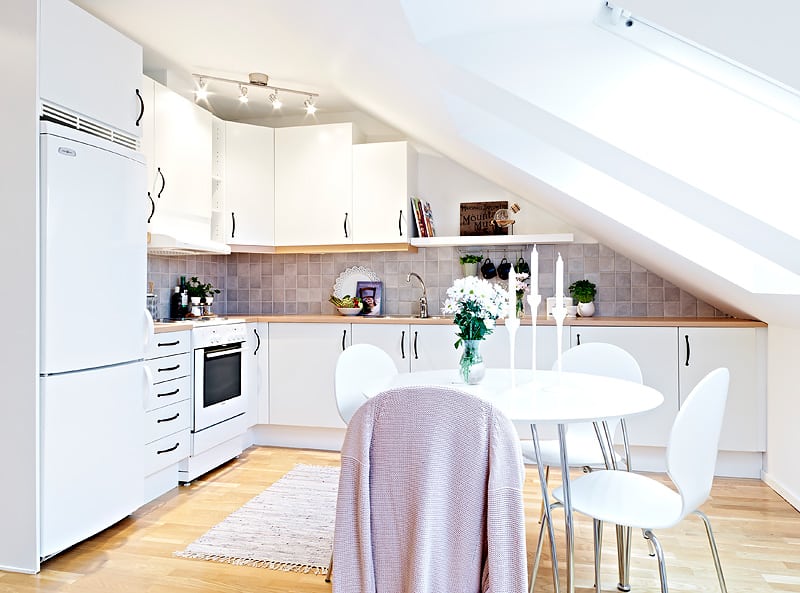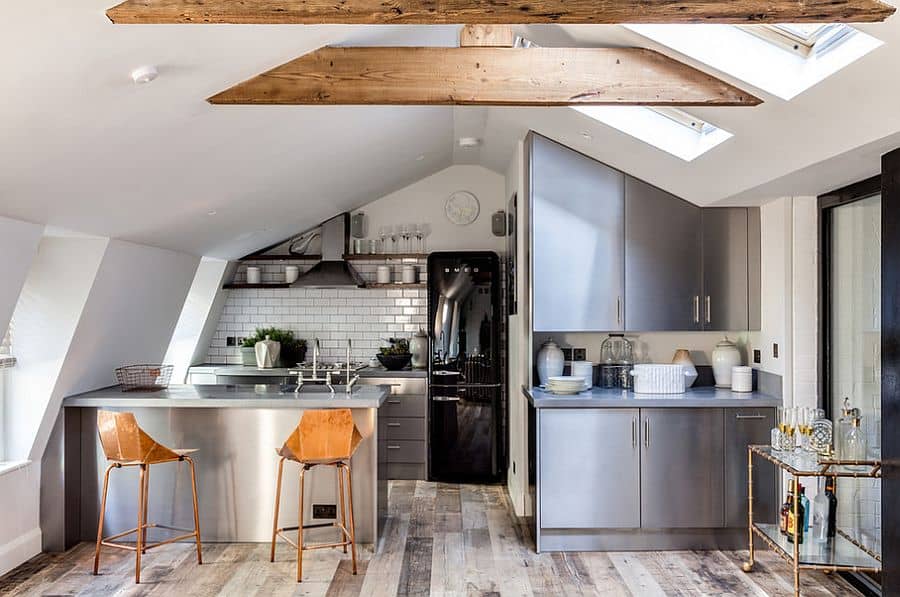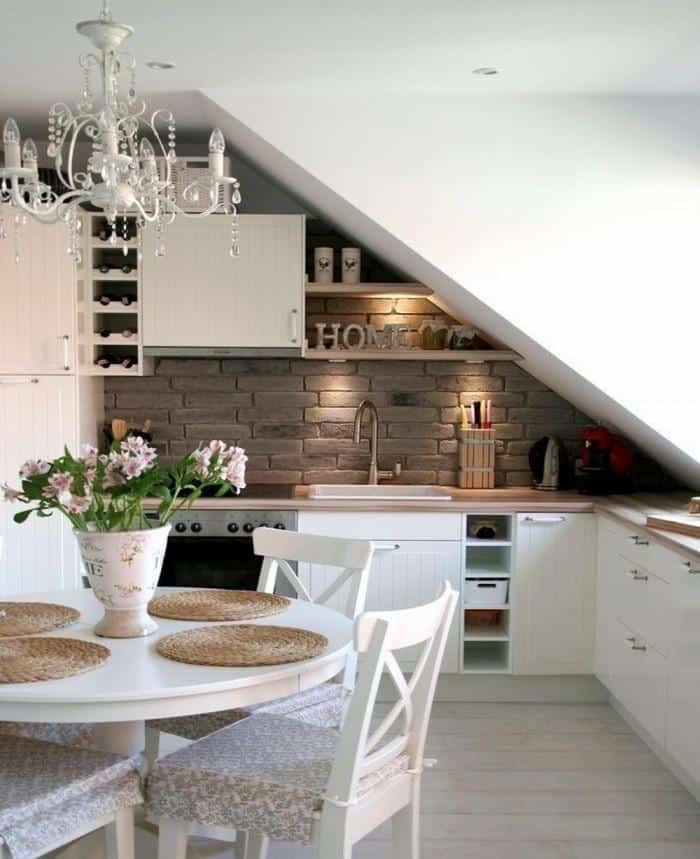 How do you like these smart attic kitchen decorations? We would love to hear from you in the comment section below !