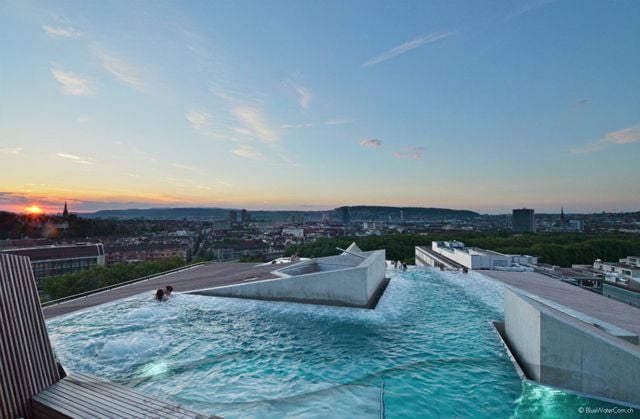 The old brewery has been turned into a spa which enables visitors to swim and enjoy the mineral spring both inside the premises and in open air, on the roof of the building, a perfect vantage point for the city of Zurich.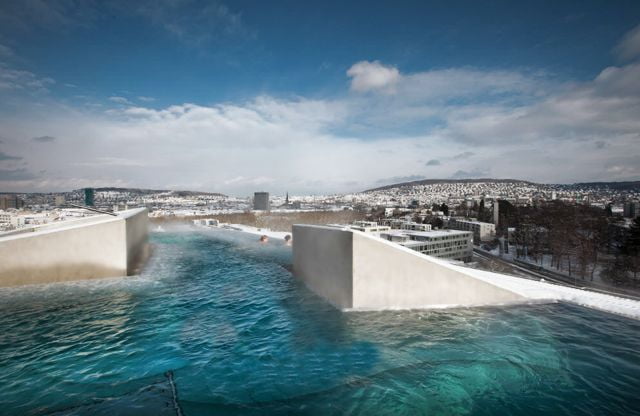 Zurich is renowned for the hot springs that lie beneath the city. Some historians agree that it was not the Romans the ones who laid the first structures but the Celtics and the city's name is derived from the word for water, 'dur' as a reference to the lake and the springs. One of these mineral springs is placed below the Hürlimann Brewery, which is placed somehow above the city, offering a great panoramic view. The building is very well preserved; in order to accommodate its new function the structure has been revamped, enabling visitors to swim inside and outside as well; the exterior pool has been placed on the roof, requiring some dramatic changes.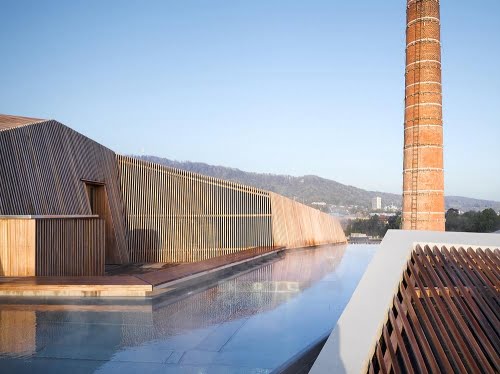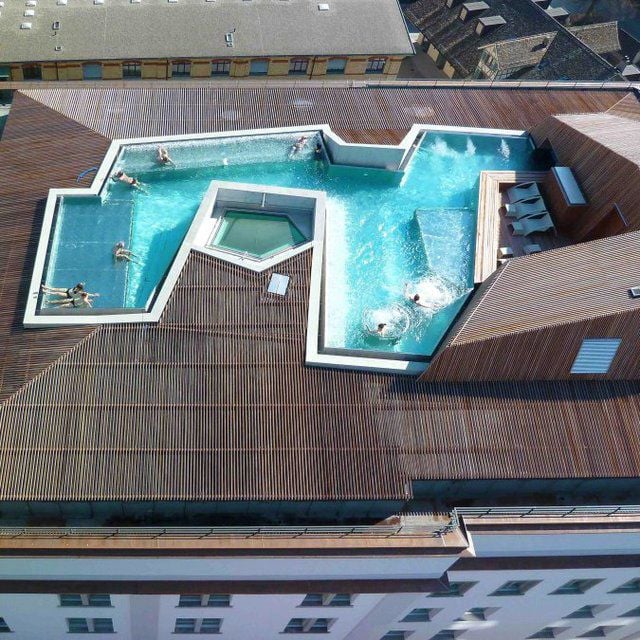 The architects have chosen wooden panels as material for redecoration, a material that relates to the hundred year old structure, preserving its countrified looks and taking advantage of the strong, authentic attributes of the complex. However, many of the architectural elements have been preserved and adapted to fit their new purpose. Parts of the stone cellar have been conserved and turned into crystal clear pools. The ensemble features emerald baths, pools for meditation with underwater music, Kneipp baths, Irish-Roman spas, massages and saunas, all of which are supplied with water flowing directly from Aqui source of the Helvetian capital.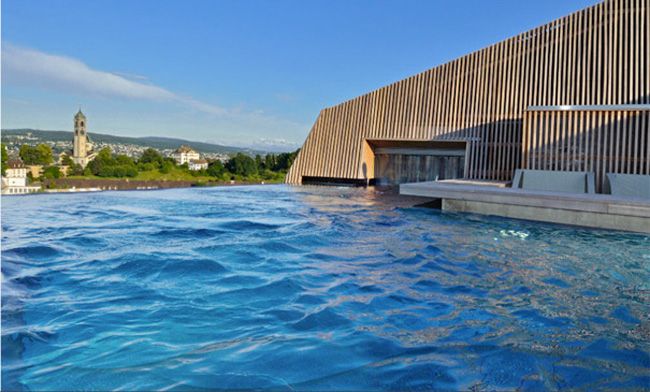 Outdoor swimming is enabled by the angularly shaped pool; water temperature can reach 106 degrees Fahrenheit, 41 degrees Celsius. Considering the exquisite views of the city, it would be a delight to take a bath on the rooftop. The image featuring the top of the structure can be considered quite modern, proof that wood is a very flexible material which adapts to its surrounding, enhancing their characteristics.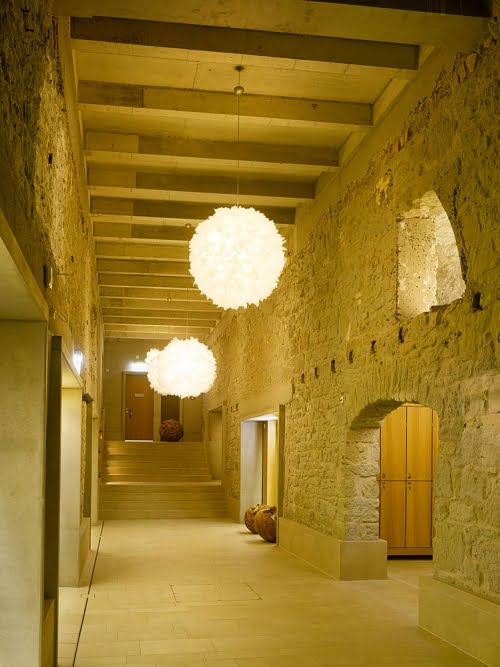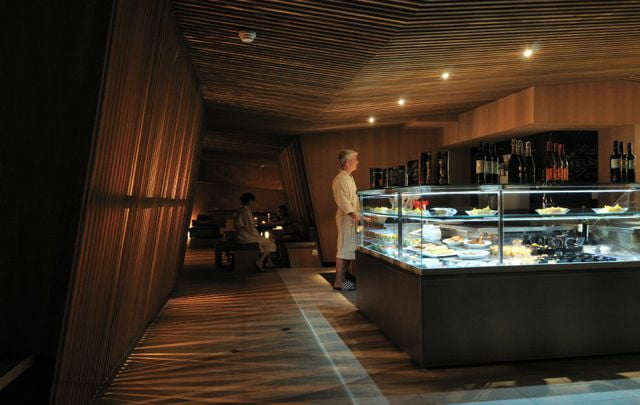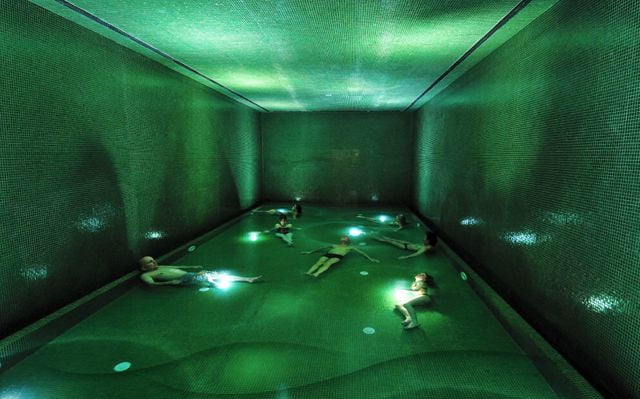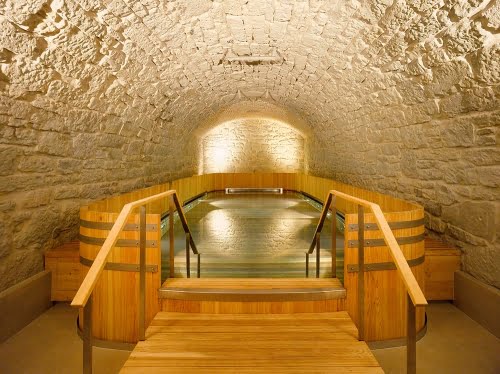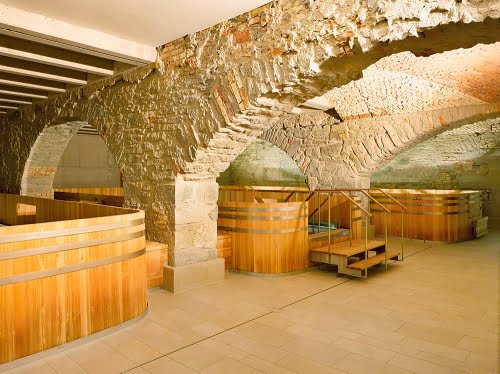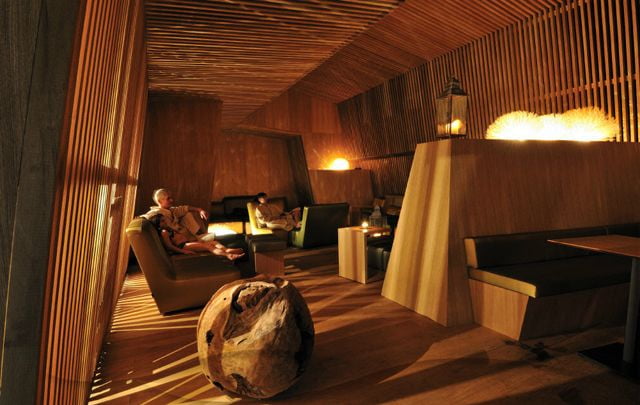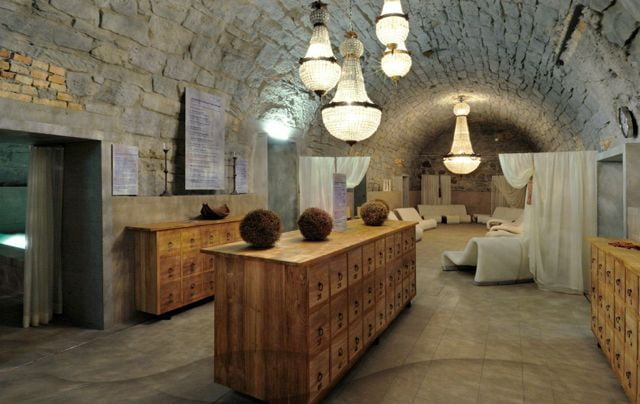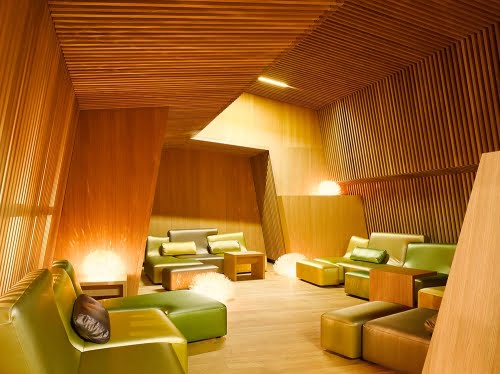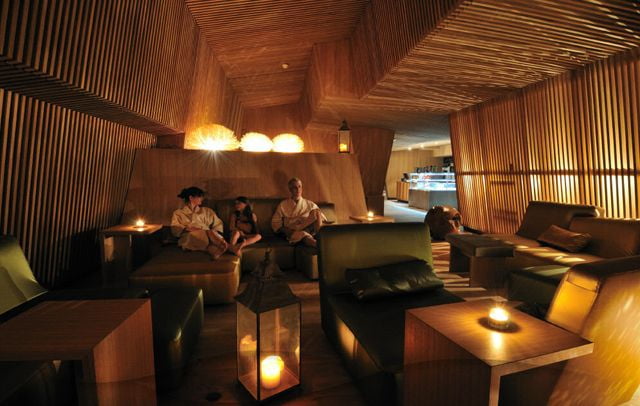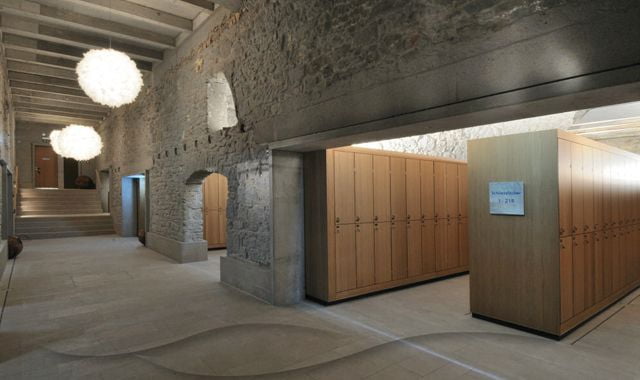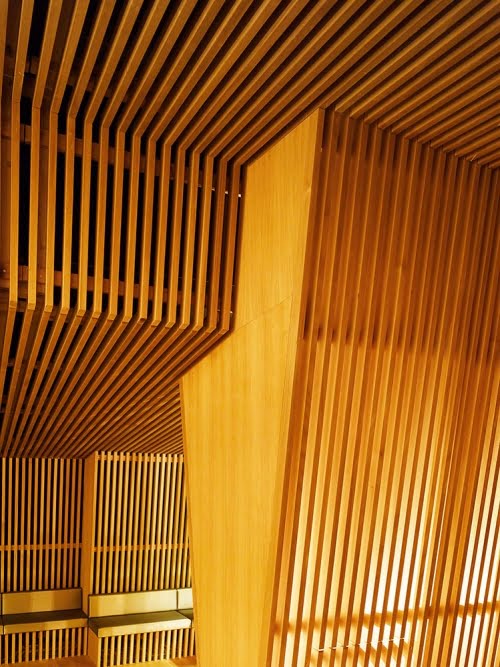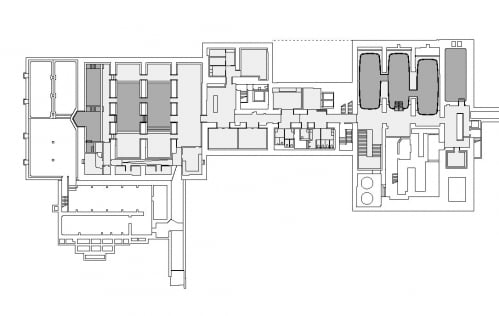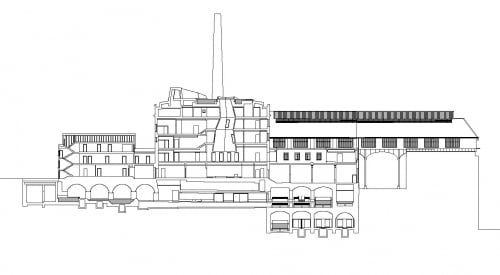 Photo courtesy to Hannes Henz and the architects
Architect:Althammer Hochuli Architekten AG 
dipl. Architekten ETH SIA BSA
Project:Spa Zurich
Zurich / Switzerland, 2011