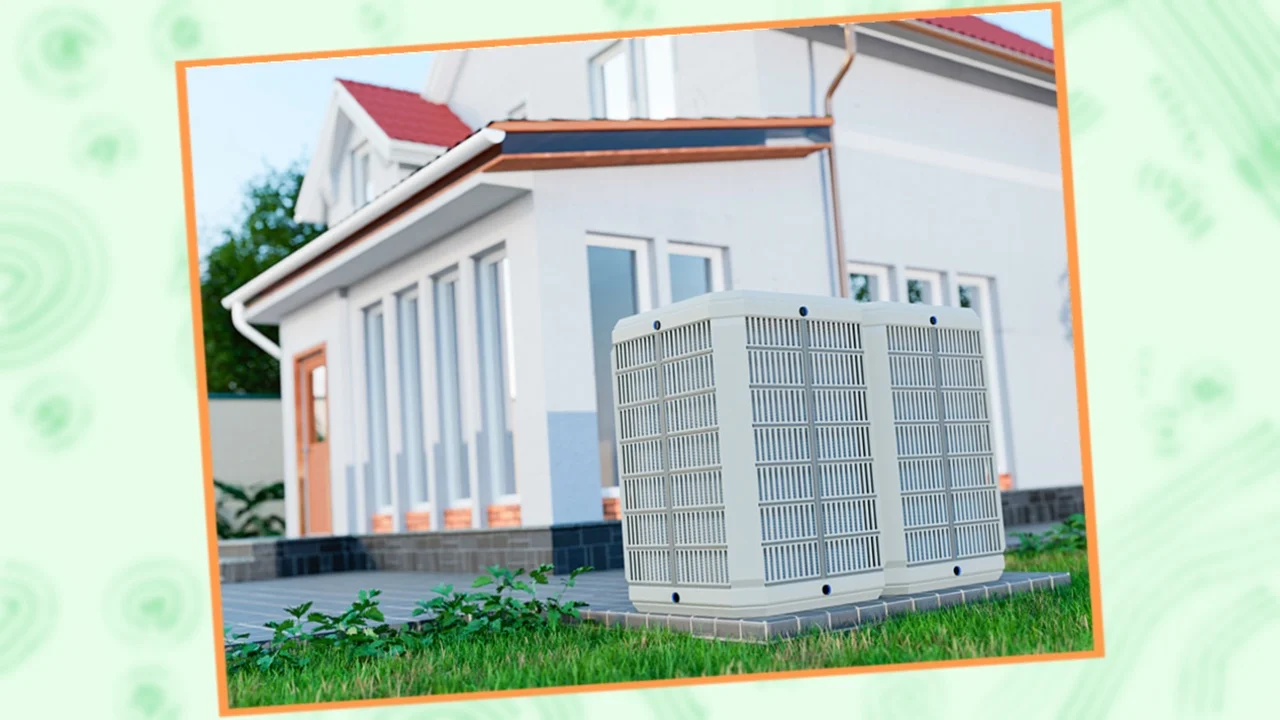 A device that draws in hot air from the outside, cools it by passing it over evaporative pads and releases it indoors is known as a swamp cooler. Such units are capable of reducing air temperature by 15°F to 40°F.
Running central air conditioners to beat the summer heat will skyrocket your utility bills, straining your finances. An excellent alternative to traditional air conditioners is a swamp cooler– a small and portable unit to cool a space using moisture.
But, will a swamp cooler be ideal for cooling small spaces? To figure this out, you need to understand what swamp coolers are and how they operate, so my guide explains just that.
What Is A Swamp Cooler?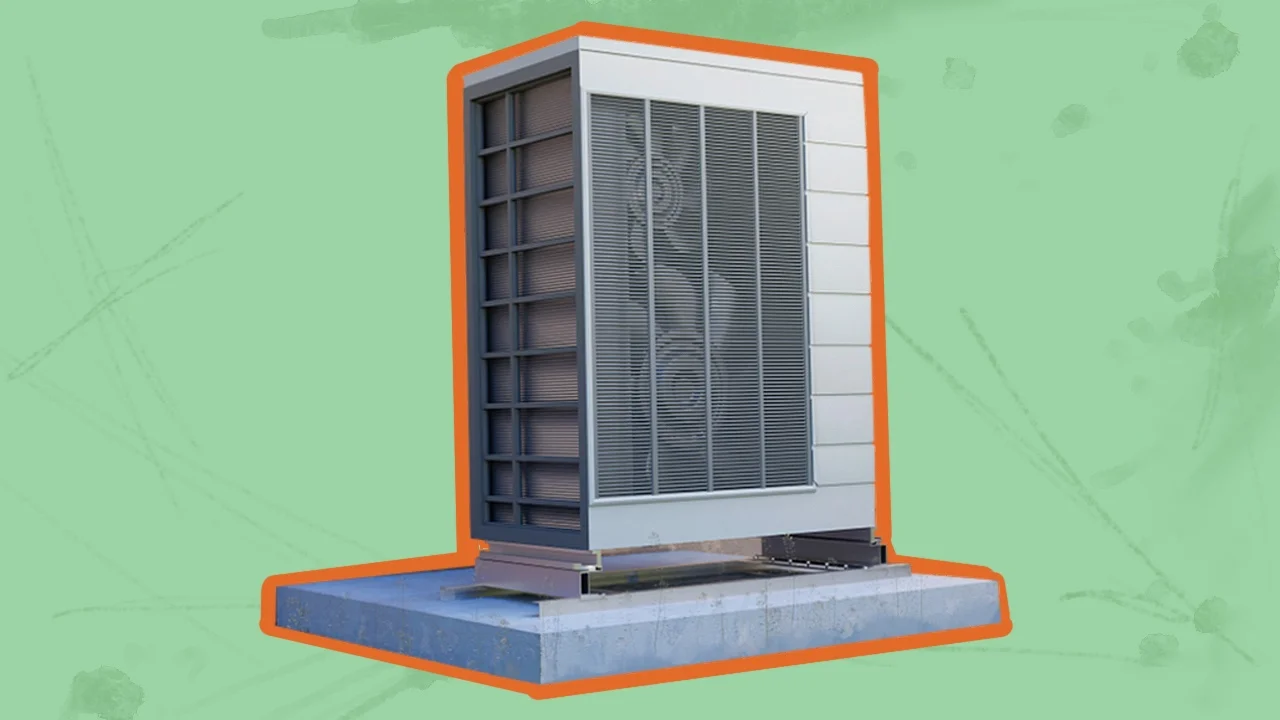 Also known as an evaporative cooler, a swamp cooler is a device that relies on a fan to recirculate the air within a room via wet evaporative cooler pads. A while later, the unit releases the moist air back into the space, thereby providing a cooling effect. 
How Does A Swamp Cooler Work?
Despite being around for centuries, not many know how swamp coolers work. 
Evaporative coolers are quite different from traditional air conditioning systems, which relies on absorption refrigeration cycles or vapor compression to cool the air of the space. Based on the time-honored and age-old process, swamp coolers rely on the evaporative cooling process to cool the warm air inside a space. 
In an evaporative air conditioner, water is filled at the base and the water supply valve keeps filling it up until the float touches the predetermined level. As soon as it's filled with water, the water pump of the swamp cooler transports the water to the evaporative cooling pads through distribution lines. 
When the evaporative pads are dampened, the blower motor draws the warm outside air, filters, and cools it by passing it over the wet swamp cooler pads. Subsequently, the warm air is turned into cool air via the evaporative cooling process, which is then forced through the ductwork or vent. This way, a swamp cooler works to lower the relative humidity of the space, thereby cooling it. 
Although it doesn't rely on refrigerant gasses or chemical processes to supply cool air, you will have to keep your door and windows open. Or regulating the flow of cooler air will become challenging. 
Even opening a window partially will do the trick, and it will provide more effective cooling than your DIY air conditioners. 
Where central air conditioners are closed systems, evaporative coolers are open systems. What that means is they need a steady flow of clean outside air in order to supply cold air indoors. Also, shutting down doors and windows of other parts of your home will allow the cooler to work more efficiently, cooling your room by lowering the air temperature quickly. 
Benefits Of Using A Swamp Cooler
Besides cooled air, an evaporative cooler offers numerous benefits– and they are as follows:
1. Energy-Efficient
The primary reason some people prefer swamp coolers over portable air conditioners or central air conditioning systems is their energy efficiency, also known as efficient energy use. What that means is these units consume less energy compared to other cooling solutions offered on the market. 
It is the absence of a compressor and a refrigerant that makes an evaporative cooler energy-efficient. And remember, the lesser energy swamp coolers consume, the lower will be your utility bills. 
So, this makes them an ideal option for people who want to keep themselves cool during the sweltering summer season without increasing electricity bills. 
2. Filters Dust, Allergens, And Other Impurities
Sure, you know that swamp coolers draw in air from the outside, cool it and distribute it as cold air across the space. But did you know that it cools the incoming air before releasing it indoors?
When an evaporative cooler pulls the outside air, dirt, allergens, dust, and other impurities come along with it. Before releasing the cooled air into the space to reduce excess humidity, it filters the air by trapping these allergens and impurities. 
As a result, fresh and clean air is circulated in the space; therefore, you need not worry about inhaling dirt or dust. 
Remember that air conditioners are designed to supply cold but dry air to a space, whereas evaporative coolers supply clean air constantly by recirculating the air. With an evaporative cooler, the humidity levels can also be balanced if the doors and windows are kept open. 
3. Cost-Effective Alternative To Air Conditioning Systems
There's no denying that air conditioning systems– central or window– cost a lot of money. Aside from the cost, the price to install them is also high, while they consume a lot of energy, adding to the electric bills. 
In comparison, swamp coolers are a cost-effective alternative to air conditioning systems. Not only are they sold at relatively low prices, but their installation costs are also low. 
Most evaporative coolers, unless they are large, take very little time to set up. Only large units require a little bit of labor for installing  the vents and ducts, but it isn't a challenging task, so you can do it yourself. 
4. Healthy And Eco-Friendly Cooling Solution
I've already made it clear that swamp coolers supply cool air by evaporation. That means the air supplied to the space is somewhat moist, so the air won't be excessively dry. 
Best of all, evaporative coolers rely on eco-friendly and non-polluting technology, unlike compressor air conditioners, which are equipped with HFCs (hydrofluorocarbon) and CFCs (chlorofluorocarbon). In conclusion, evaporative cooling is an eco-friendly cooling solution, ideal for climate-conscious people.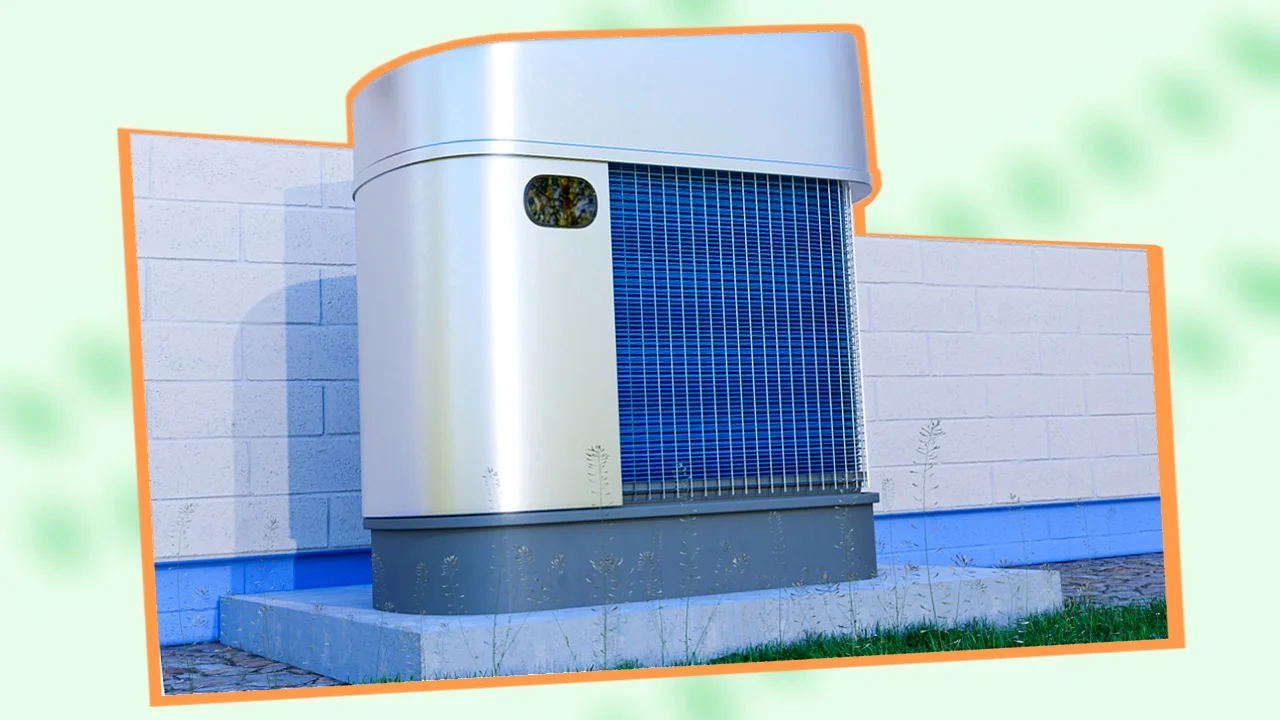 Types Of Evaporative Coolers Or Swamp Coolers
Several types of evaporative coolers are available on the market, with some models being portable and others mountable. Keep in mind that every evaporative cooler works on the same principle of evaporative cooling. 
The hotter the outside air, the better the device will operate. And understanding each type is crucial for every individual planning to use them for the summer season. So, I'll discuss each of the 8 types of swamp coolers in this section. 
1. Direct Evaporative Cooler
Otherwise known as single-stage evaporative coolers or mechanical evaporative coolers, direct coolers are arguably the most popular type of swamp cooler you'll find on the market. Such coolers use an electric fan to draw hot air from the outside via a dampened membrane. After converting the warm air into cooler air, it is expelled indoors to make your home cozy and comfortable. 
Since these coolers increase humidity, people living in humid climates might refrain from using them. The only obvious way to reduce humidity levels is to run them alongside ventilation fans and, of course, open the doors and windows. 
Or you can place them in the window for consistent airflow. 
Often inexpensive and portable, a direct evaporative cooler is low maintenance, saving owners a lot of their precious time and effort. What's even better is that it is ready to use out of the box, meaning users won't have a tough time setting it up. Simply unpack the unit, plug it into the electrical outlet, fill the water reservoir, and turn it on! 
2. Indirect Evaporative Air Cooler
Though using the same principles as the direct evaporative cooler, the indirect coolers are ideal for places with humid climates because they don't add to the humidity. 
Indirect evaporative coolers are able to reduce the humidity levels because they isolate the evaporatively cooled air from the inside air, which is later treated and pumped inside. Usually, this happens when air is cooled by passing over a series of damp pipes, which in turn makes the inside air cold, running through the interior pipes. 
As it doesn't increase the humidity of the room, it's recommended for wet spaces. But one significant downside of such evaporative coolers is that they are larger than other swamp coolers and priced slightly higher. Nevertheless, they are still more affordable than air conditioning systems. 
3. Window-Mounted Swamp Coolers
As is understood from the name, window-mounted swamp coolers are mounted on the wall, roof, or window. They are often categorized as permanent or semi-permanent cooling solutions. 
Of course, these coolers aren't easy to transport like most window-mounted units because of their heavy weight. Once mounted on the wall, they are secured with bolts or fasteners to ensure they remain in place. 
4. 2-Stage Evaporative Coolers
Combining direct and indirect evaporative cooling technologies, 2-stage evaporative coolers cool air more efficiently than two coolers. However, the downside is that this technology isn't widespread. 
Coming to its workings, it draws the outside air via an indirect cooling system. Through the direct evaporative membrane, the air is cooled further and the humidity of the inside air is raised up to 65%. 
5. Central Ducted Swamp Coolers
Such swamp coolers are installed outdoors to supply cool air throughout a building. 
The unit on the outside is either mounted on the roof or placed on the floor. After the installation, it is connected to the duct (flow) system to supply cold air to a large space. 
Much like every other swamp cooler, they draw warm air from the surrounding area and move it across the wet evaporative components to cool the air. Later, the cold air is blown into the space via the duct attached to the unit. 
Central swamp coolers are available for both residential and commercial spaces. 
One thing to mention is that the ducts of the central swamp coolers must be larger than those of refrigerant-based AC systems. So, you cannot just connect a central evaporative cooler to an already installed duct system. You will have to call an HVAC system professional for consultation before installing one on your property. 
6. Portable Swamp Coolers
Because these swamp coolers are small and easy to move, they are named portable swamp coolers. 
Like portable air conditioners, they come with a wheeled base, so moving them from one room to another won't be a hassle. On top of that, they are easy to store because they don't require much space– simply roll them and place them in your storeroom during the cooling season. 
Plus, almost all portable evaporative coolers use direct evaporative technology. 
7. Tanked Or Pipe Evaporative Coolers
All evaporative coolers need water to supply cool air to whichever space they are placed in. 
Some coolers on the market can be connected to a pipe, water hose, or tank for a constant supply of water. Such coolers are known as tanked or pipe evaporative coolers. 
Out of the 2, tanked evaporative coolers require constant supervision because water must be filled in them regularly. However, installation isn't much of a task and DIY enthusiasts like me will be able to pull it off with ease. 
Piped swamp coolers, on the other hand, do not need to be filled with water regularly. But in comparison to tanked evaporative coolers, they aren't easy to install. Furthermore, they are likely to leak after a period of time, which would be a problem. 
8. 2-In-1 Evaporative Coolers
The 2-in-1 evaporative cooler doubles as a fan; hence, the name. I found the 2-in-1 evaporative cooler a highly convenient machine because you can run the fan even when the cooler isn't being used. Because of the presence of the fan, this cooler distributes fresh air across a space better than others on the list.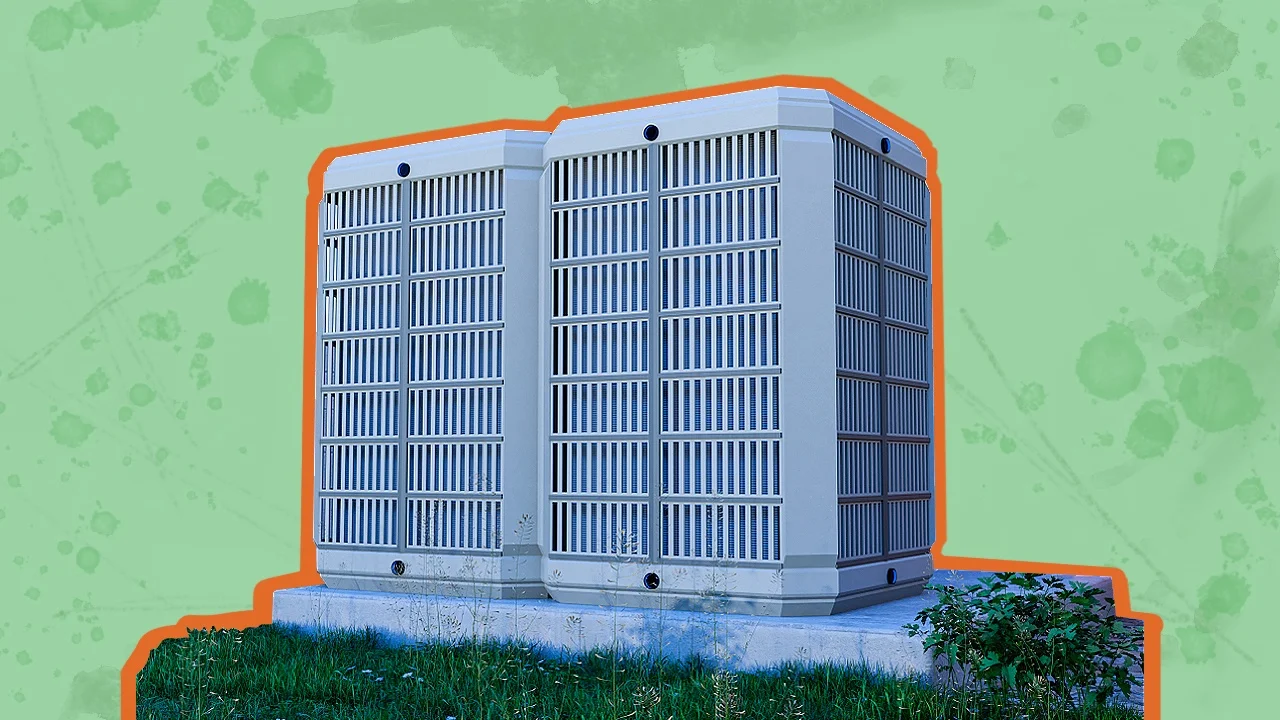 Installation 
So far, I've covered the basics of swamp coolers, but now, I will proceed to discuss the installation and maintenance of these units. Whether you should DIY install them or hire a professional to set up a unit is your call. 
I'd say they are easy to install and most homeowners will be able to pull off the task with ease. Swamp coolers can be installed in 2 ways: they can be connected to duct systems or positioned in a central location. 
When connected to a duct system, a swamp cooler will distribute air to multiple rooms of your home, so this method will be feasible for large apartments. Meanwhile, central-location installations are done for small spaces, as such installations cool one room at a time. 
At times, units with evaporation cooling technology are fixed on the roof in a down-flow arrangement. Such placements are common for residential buildings. 
Many experts, nevertheless, suggest mounting horizontal units on the ground because of 2 reasons:
Maintaining ground-mounted units is easy

Risk of leaks is low than when installed on the roof
As for the window installation, small horizontal-flow coolers are preferred to cool a small room or a section of a large room. Although such swamp coolers aren't ideal for a more humid climate, it's best to use them in areas with moderate climates. 
Portable swamp coolers are much sought-after in the western part of the United States, where summers are mild. Generally, such coolers can lower the temperature of a space by 5 or 15 degrees Fahrenheit. 
And as I mentioned above, the majority of brands sell swamp coolers with wheels for easy portability. However, one significant downside of such units is that their cooling capacity is affected by the humidity levels of your space. Considering that, such swamp coolers only deliver a slight cooling effect. 
Maintenance
Although installation isn't that much of a challenge with swamp coolers, maintaining them is high-intensive labor. 
To ensure your swamp cooler functions efficiently for years to come, cleaning the unit regularly is important. Minerals and sediment build up inside the unit can tamper with the functionality of the cooler. Removing them periodically will save you from spending hundreds of dollars every year on the maintenance of the unit. 
Once in a while, preferably every year, a thorough cleaning is recommended, followed by routine maintenance multiple times over the cooling season. 
As a rule of thumb, the number of maintenance sessions depends on the usage of the cooler. If a unit is used more often, it needs to be cleaned after every few weeks. But in the case of a swamp cooler that is rarely used, you need not clean it as regularly. 
There are a few parts of a cooler that needs attention to ensure the unit functions properly for the coming years. For swamp coolers, which are operated for prolonged hours in places with humid climates, you need to check the evaporative cooling pads, water pump, reservoir, and filters once every month. 
Besides, make sure to replace the swamp cooler pads every cooling season, preferably twice. Or if the swamp cooler is being operated continuously, replacing them once every month will be the best bet. 
Tip
If your wet evaporative cooler pads are made of synthetic or paper, you can clean them with mild acid. But before you do that, I suggest checking the instructions manual to know if they are acid-tolerant. Alternatively, you can clean them with lukewarm water and mild detergent. 
Also, whenever you change the evaporative cooler pads, don't forget to clean the filter for maximum efficiency. 
Swamp Cooler FAQs
Is a swamp cooler suitable for all climates and environments?
Although usable in all kinds of environments, swamp coolers work well in a hot and dry climate, more like desert climate. 
In the United States, swamp coolers are particularly useful in southwestern or arid western parts of the country like Arizona. The reason that they work well in areas with low humidity is that they utilize evaporative cooling technology to cool a space. 
By moving the warm yet fresh outside air over saturated evaporative cooler pads, they cool the air and distribute it across the space. 
Are there any health concerns associated with using a swamp cooler?
A swamp cooler whose components are cleaned thoroughly won't pose any health risks. 
However, if not maintained regularly, it will allow mold and mildew to thrive, which could be troublesome. What allows mold and mildew to grow are the wet cooling pads or humid climate. 
If there's an infestation of mold and mildew in the unit, they will spread across the space whenever the unit is turned on. This can pose a threat to the well-being of your family, irrespective of whether they are allergic to mold spores or not.
When mold is present in the indoor air, it will be inhaled by people in the room. Therefore, it may lead to breathing issues, especially among those already suffering from respiratory conditions. 
In regards to swamp coolers, the only solution to prevent mold spores from infesting is to keep the moisture level in check. While opening windows will help, a HEPA air cleaner will be a better option. 
If you suspect mold growth within the unit, clean it before turning it on. However, I'd suggest calling for professionals, given that mold is harmful to human health. 
How long does a swamp cooler typically last?
Surprisingly, swamp coolers come with a longer lifespan and can last as much as 25 years, provided you maintain them properly. Although cleaning the filters and cooling pads can be done yourself, make sure the unit is serviced by professionals at least twice a year. Regular maintenance and consistent care will prevent system breakdowns. 
Can a swamp cooler be used in commercial buildings and large spaces?
Yes, swamp coolers are usable in large industrial spaces and commercial buildings. However, your small and portable swamp cooler won't work; you'll have to use an industrial evaporative cooler or central swamp cooler for the space. 
Much like residential coolers, they work on evaporative cooling technology, but the only difference is they are equipped with a powerful centrifugal fan.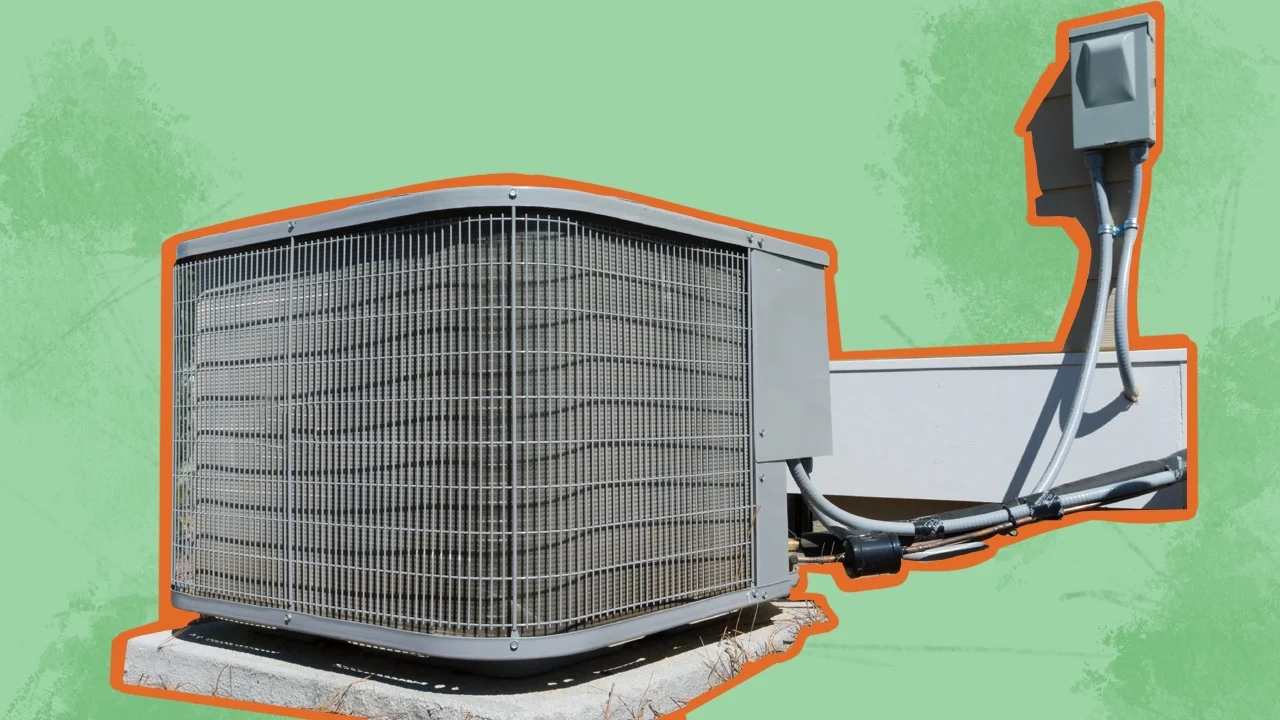 Conclusion
To recap, swamp coolers are affordable alternatives to traditional air conditioners to beat the heat during the summer month. 
What's more, they do not run on refrigerant cycles like air conditioning systems; instead, they cool a space via evaporative cooling technology. And that's why they consist of evaporative pads, which cool the humid outdoor air and distribute it across the space. 
Unlike air conditioners, they do not cool an entire space but only people sitting in front of them. Also, they increase the humidity levels of a space, which could be problematic for some. 
However, they are a reliable option if you cannot afford to spend hundreds of dollars on a portable AC or central air conditioning system. Just remember, they require frequent maintenance; otherwise, they won't cool a room efficiently.