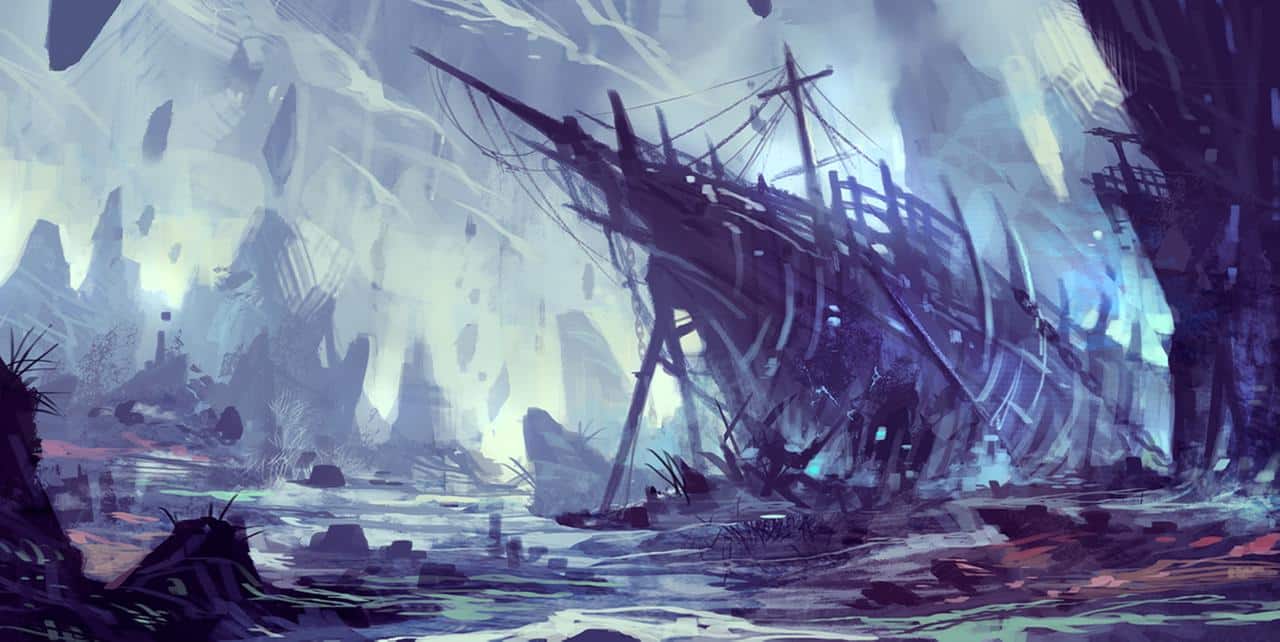 If you're someone who has heard the term "Visual Development" a thousand times but are still confused as to what it actually refers to, worry not, you're not alone!
The broad term "Visual Development" is used in such a wide variety of contexts that it can be pretty hard to pinpoint exactly what it is. From concept art to illustration to graphic design, there's a lot of places where the term "Visual Development" pops up quite frequently.
So if you're interested in this field and wish to get a basic understanding of what Visual Development is, you've come to the right place. We've answered a few of the most frequently asked questions that a lot of newbies have regarding this field.
So let's get started!
What is Visual Development?
So, What is Visual Development?
Visual Development goes by a lot of different names, from concept art to illustration, there's a lot of terms that are used to describe it. Put simply, "Visual Development" is the basic building block for a wide variety of visual art. It serves as the foundation on top of which further work is done to produce the final output, which can be anything from animated movies to video games.
The scope of Visual Development is to create the tone and setting of pretty much any type of concept art and set the underlying theme for the entire piece of work. This includes creating environments, clothing, designing characters, and a lot of visual organizational work which is essential to any form of visual art.
The scope of Visual Development is pretty broad, and this is precisely what makes it an incredibly lucrative career for aspiring artists. Visual Artists get a high level of professional creative control over their work and can create an entire imaginary world from nothing.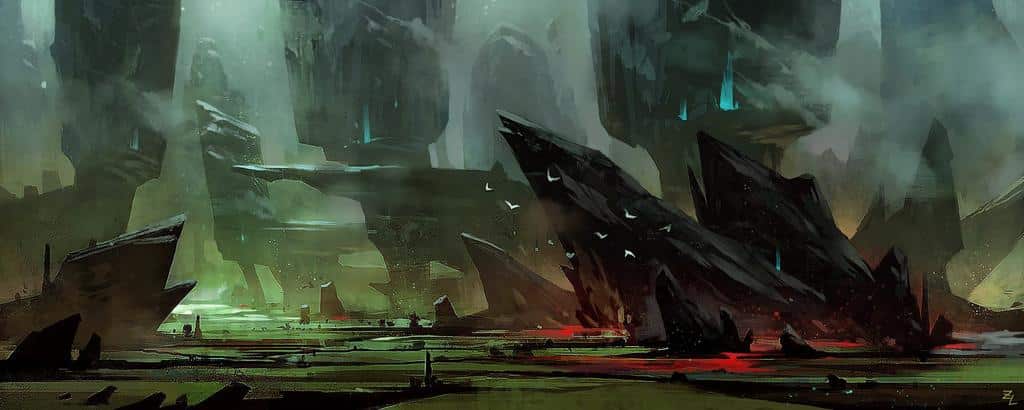 What Does a Visual Artist Do?
Visual Development artists are responsible for creating everything from sets and environments to characters, lighting, and pretty much everything else that are present in the background of any visual art form.
As mentioned earlier, the scope of this field is vast. An artist working in Visual Development creates the entire look and set of videos, animated films, and a wide variety of other productions. As a visual artist, you get the opportunity to work in a lot of different industries ranging from advertising to marketing and even public relations.
However, a considerable chunk of VAs usually work in animation where they are responsible for proposing ideas as to what the setting of the film should look like. They put into consideration the plot, characters, and action and then come up with an underlying theme around which the entire production is done.
Photoshop and Maya are the two most popular software that finds use in Visual Development. So if you're planning on establishing a career in this field, make sure your skills in those two software are well brushed up.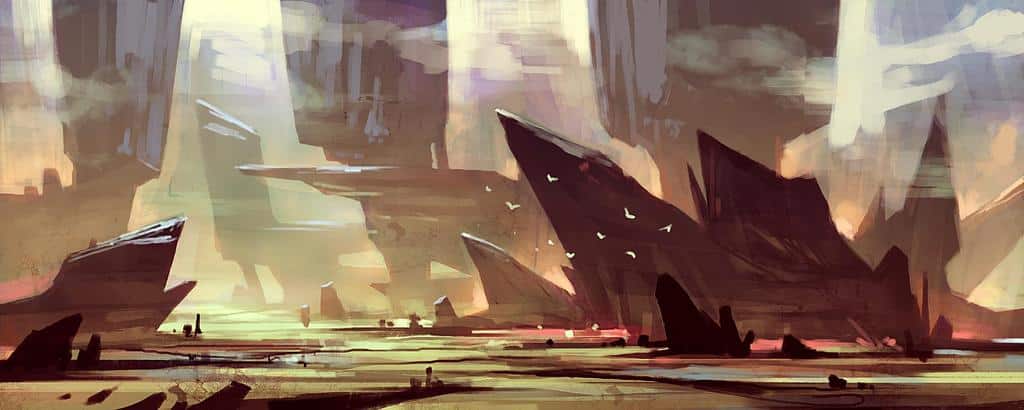 Where Do Visual Artists Work?
Employment opportunities for Visual Artists are plenty in animation studios and video production outfits. If you got talent, there's no end to what you can achieve in this field. From game studios to web designing and even advertising and public relations, there are a lot of firms that hire talented Visual Artists.
More recently, Mobile Technology has emerged as one of the most significant industries which hire Visual Artists. You can work alongside app developers to optimize UI and UX Designs and create website themes. Other options include product layout and designing, creating attractive magazine photos, and working with comic writers.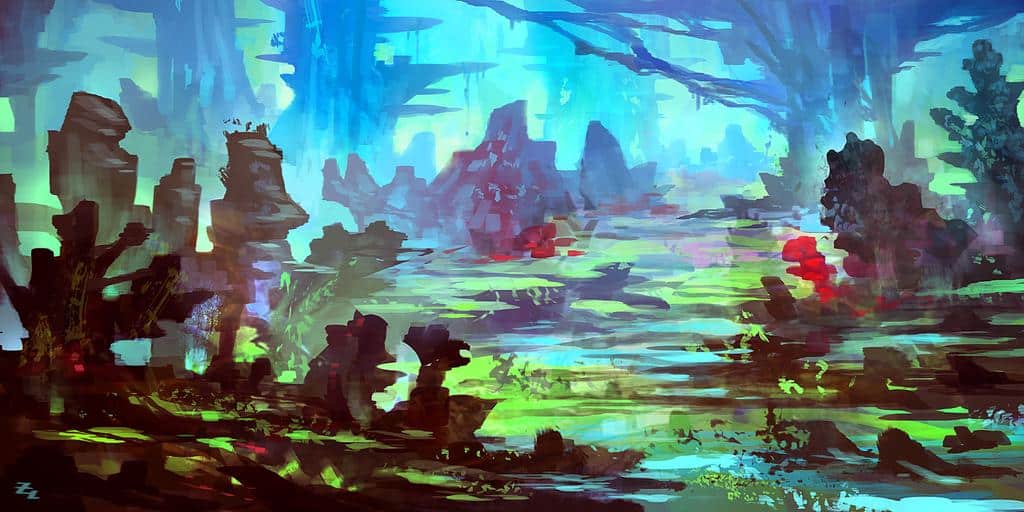 How Can You Start Your Visual Development Career?
Although opportunities are plenty when it comes to Visual Development, there's no denying that it is a fiercely competitive industry. Most artists pursue a bachelor's degree followed by a master before landing a decent job in Visual Development. Internships are a great way to launch your career and land your first job.
According to the Bureau of Labor Statistics (BLS), the employment for animators and multimedia artists is projected to grow around 8% in the coming years. On top of that, higher demand for computer graphics is expected to accelerate job opportunities in the mobile industry. So career prospects are pretty top-notch as long as you're able to specialize yourself in a wide variety of skills.
What Skills Do You Need to Master as a Visual Artist?
Visual Artists typically use things like drawing, illustration, animation, graphic designing, and painting in order to bring their imagination to life. So these are a few skills you absolutely need to master if you're looking for a good career in Visual Development.
Apart from those, basic programming knowledge and being up-to-date with the developments in the industry you're planning on entering can go a long way in landing you a job.
Final Words
Visual Development is a career path which offers artists with the highest degree of creative freedom you can expect in a professional setting. It offers you the opportunity to maximize your potential and make a successful career in a wide range of different industries.
We hope we've managed to answer any questions you might have had regarding Visual Development, and we wish you all the best in your future endeavors!
Illustrations via Zudartslee