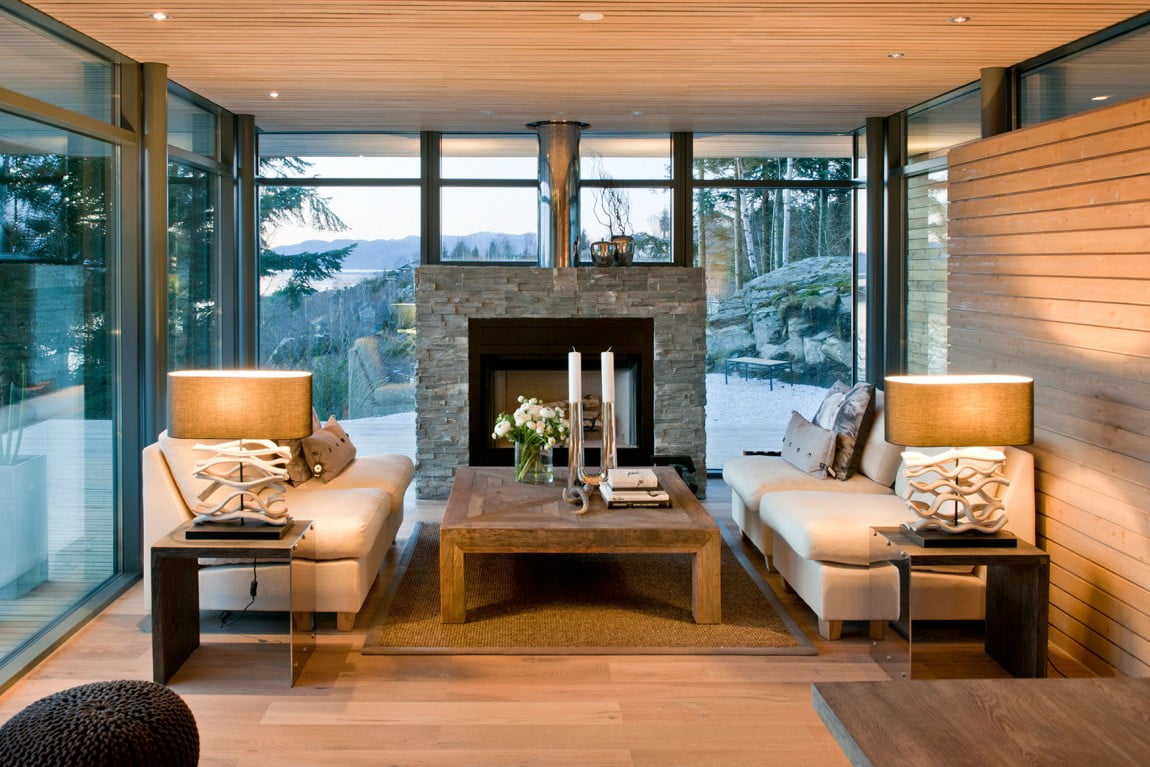 Even though the Scandinavian interior designs are tailored for the cold season and holidays we thought that in the early spring, melancholic after the most beautiful season we could all use some Scandinavian design lessons. Denmark has been recently declared the happiest state in the world according to a report conducted by UN on World Happiness, Norway followed in the second place and Sweden in fifth place. Why were all these three Scandinavian countries in the top?
One very important reason is the design definitely,  living in a positive welcoming warm home environment influences your life and well being and conducts happiness. The Scandinavian design is a world renowned design theme known for its simplicity wrapped up in white, releasing coziness and warmth, the perfect setup and scenario to help you beat and enjoy the winter.
#1. Flood the interiors with light
Being far in the north and not having the light as much as they would want to is an important factor; a factor that determined the Scandinavians to cherish and appreciate the importance of natural daylight. It`s a really important component to our well being, we tend to be more positive when we are in a well illuminated environment, we see things differently. Because during the winter they have just a few daylight hours the Scandinavians are using large windows kept clean and unobstructed, letting as much natural light in as possible.
We can`t remodel the windows now probably but we can get rid of the heavy curtains in the winter and follow their example, we can throw away the silly ornaments blocking them and let the flood come in. If privacy is the reason your using such objects, you can use some wooden shutters or sheer floaty fabrics, these having a technical advantage as well, insulating against cold whilst retaining heat.
#2. Encourage the natural light to stay
Scandinavian designs are mostly white, pure color simple and clean. They use this color because it reflects light, it encourages it to bounce around and it just enlarges the spaces and brightens them. Every lighter colors helps but white is the way to go. Also using glossy and polished surfaces helps, these reflecting the light even more, throw the carpet away and replace it with a wooden floor and or tiles that would bounce the light effectively. Another important surface that reflects light an thereby increases the amount of light in the room are the mirrors, these are utterly important if used right.
#3. Coziness and Warmth
To add the coziness and warmth that you see in all Scandinavian designs you should more natural wood into your home. This would can be introduce in any shape: furniture, floor or even wall panels if you consider appropriate, this a very important principle found in most Scandinavian designs. Even though it has to be refurbished from time to time, wood is a natural insulated as well and it adds the perfect cozy welcoming feel.
#4.More coziness and warmth! – Candles
Candles are basically a small product that produces exactly what the Scandinavians adore, coziness warmth and light in the most natural way possible. Fire is the divine natural light source, it adds a different effective to every item, everything looks warmer and better under the candlelight, placing a simple candles along tea holders around the home will change things, when needed, light them up and create a fairy tale magical atmosphere.
#5. Well being and positive atmosphere surrounded by nature
In the Scandinavian lifestyle nature is utterly important, it is the heart of the design. Even in the cold winter outdoor activities are cherished and practiced,  being positive, enjoying fresh air as much as possible living the life with a healthy attitude. Introducing greenery and plants into your home is very important for each and everyone of us, regardless of location. They bring the nature inside, plants animating every room and providing fresh air. You should try to go out as much as possible as well, this will make you feel much better; this offers you a new perspective on things and life.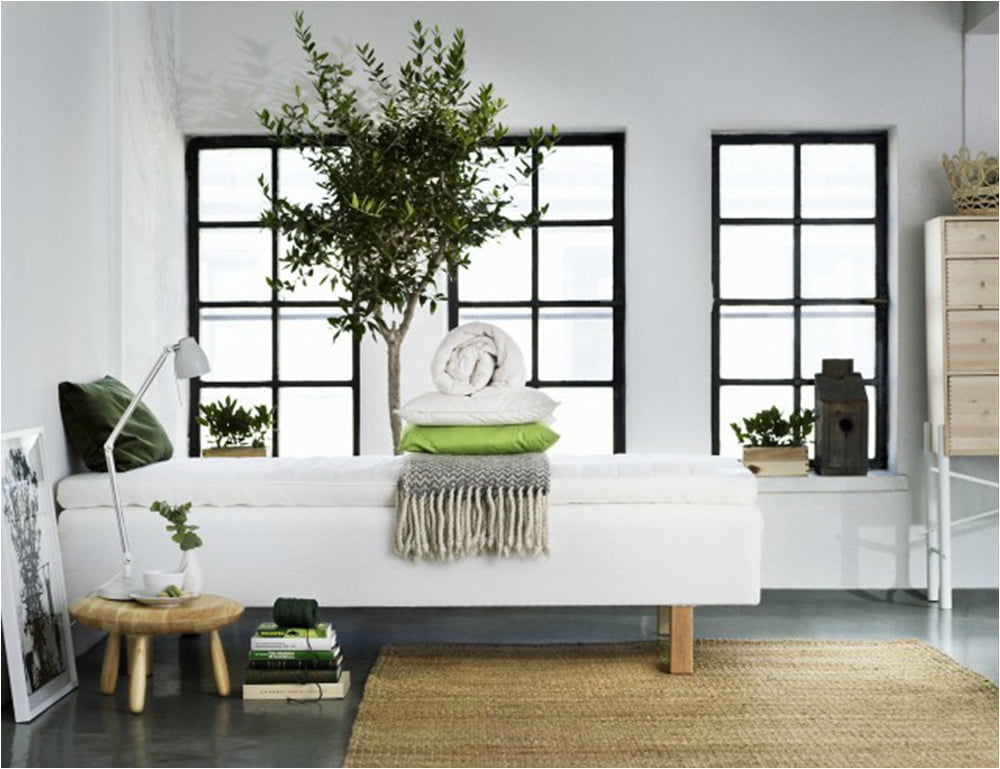 #6. Use simple yet stylish furniture
Designers like  Hans Wegner Verner Panton and Alvar Aalto, Arne Jacobsen and one of my favourite Charles and Ray Eames with Herman Miller do have world renowned pieces of furniture for a good reason. Clear smooth line and organic shapes are defying a simple and minimal design. Yet the furniture that we are trying to describe is not a cold and almost a clinical minimalist one. It is a minimalist design that enlightens the space and create the feeling of spaciousness, it allows energy to flow. You should invest bigger amounts of money in quality timeless furniture, a good design never gets old, never fades, some piece of furniture are actually objects of art trough simplicity, they influence the living quality whilst emphasize the feel of space that we need.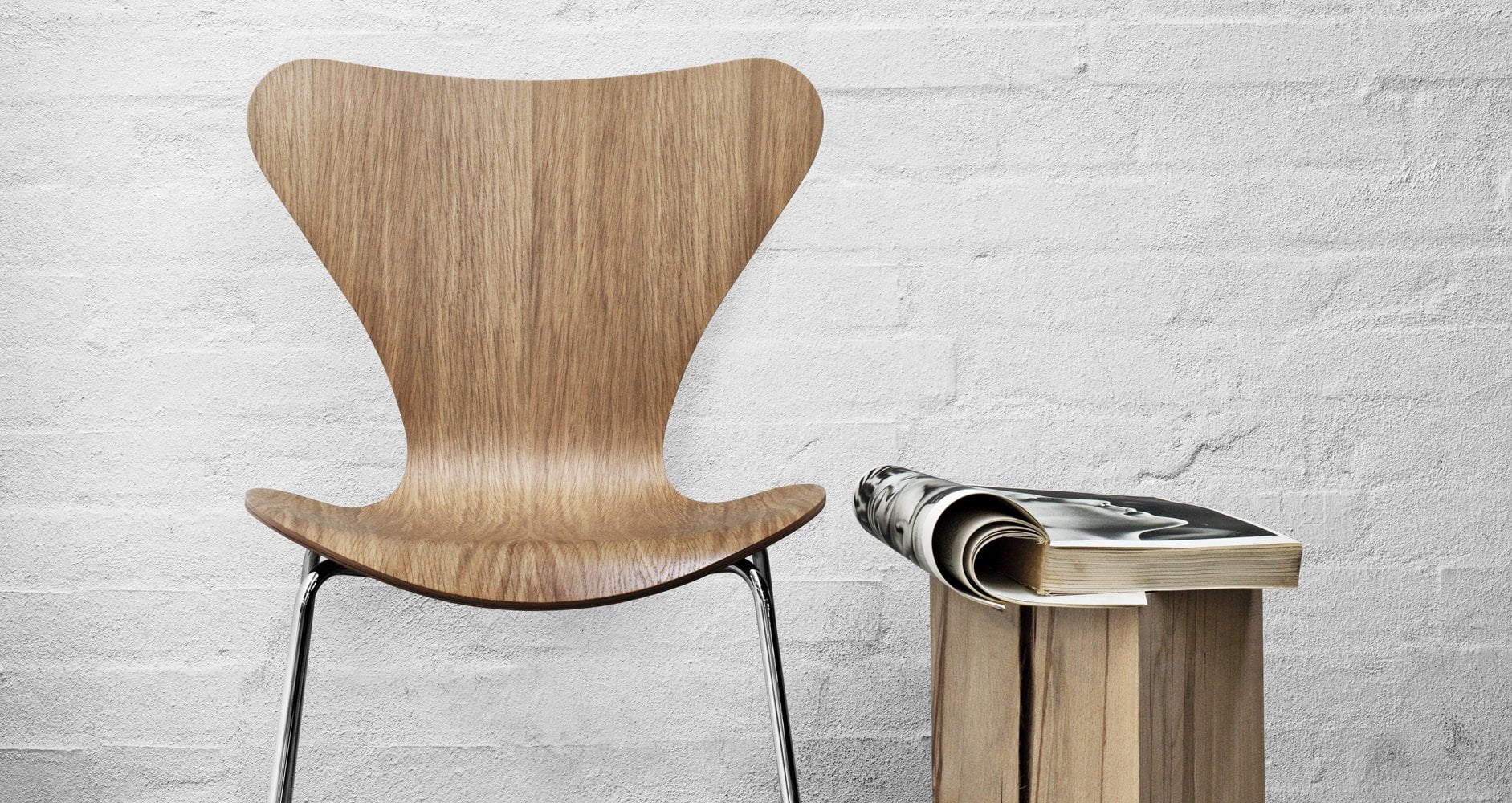 #7. Hidden organized streamlined storage
A good design thought process should include everything up to the smallest details. One very important aspect in design that is really often overlooked especially by individuals that are designing their home by their own is the storage. Storage is mandatory in absolutely any kind of home without a doubt, it`s crucial to create a positive and fluid space, and to do so, the storage has to be thought from the very begging. A huge casket on the wall is awful whilst a storage built in the wall or in the furniture is smooth, natural, subdued to the design theme, a pleasure to look at and to use. Everything unnecessary should be stored out of sight, there is no reason to keep worthless details on display and clutter your space.
#8. Cozy soft furnishings and textures
You should embrace the whole design and enhance it as much as possible, make your sofa and cushions to wear a warm and relaxing textile, something to rejuvenate the interior and mediate it up to heaven. In Scandinavian designs soothing looks are obtained trough shades of soft gray and small color accents like shades of purple or burgundy, you can even consider Scandinavian motifs to make it more authentic.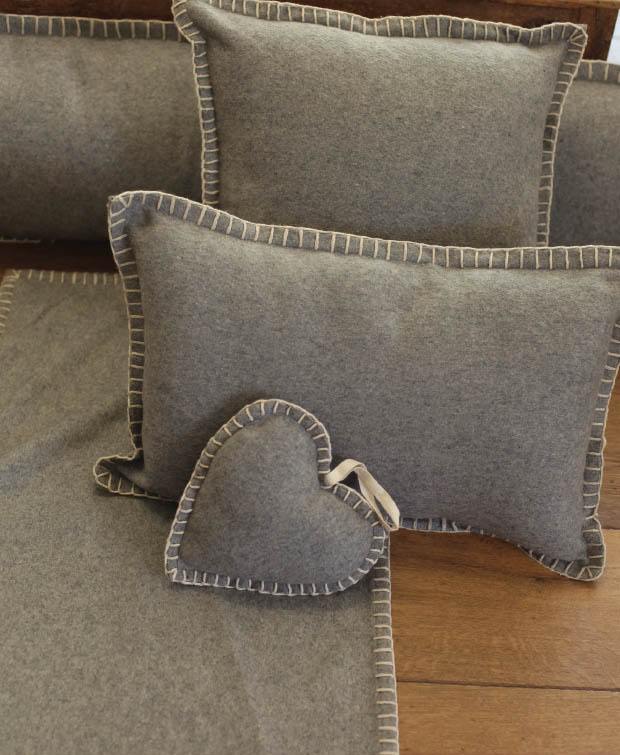 #9. Entertain the loved ones around a dinner table
Today, socializing is more then important then ever and harder to obtained on a deeper level then ever, everything can be described by the word chaos easily. We should take distance from such attitudes, it is normal to communicate and enjoy a good talk face to face instead of using Facebook or Twitter, a good company is utterly important. Consider a good sized dinner table and proper chair to encourage these meetings that are improving our quality of life and well being. Savor the time spent with family and good company along with great talks and delicious food, enlighten your soul.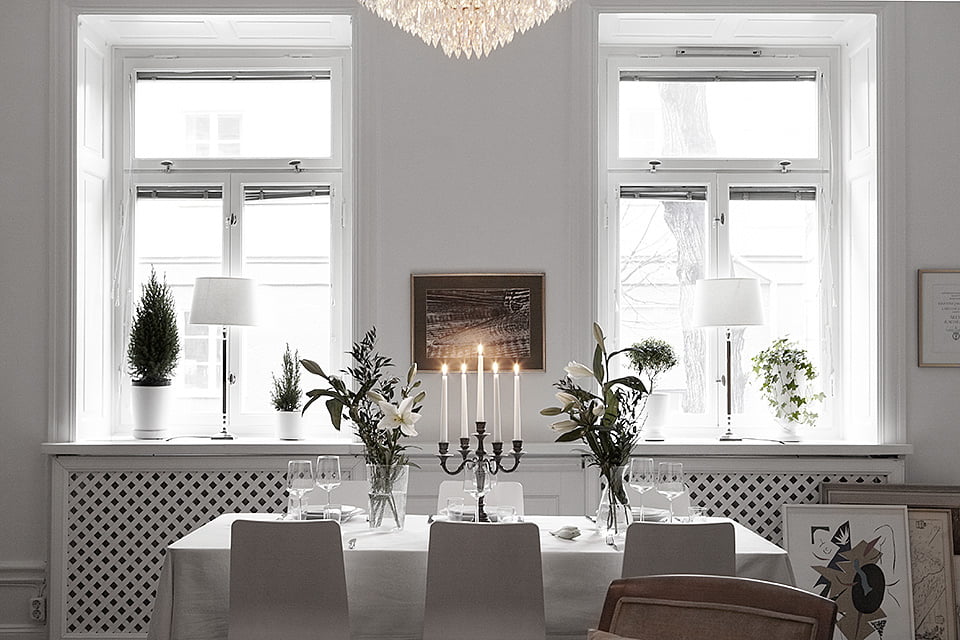 #10.The "hygge"
Hygge in danish means cozy and it is probably without a doubt the secret ingredient to the Scandinavian design and lifestyle, the good vibe that animates everything in the end. It used to describe the wonderful things in life, the good things in life, a positive attitude that we should all embrace. Originally a Norwegian world, now highly used in Denmark, both countries using Scandinavian design, embracing positive lifestyle. The word describes simple gestures that nourish the soul and that are enhancing the quality of life, a long bracing walk, a time spent with a close friend or a beautiful design or landscape. Everything can bring more hygge into your life and you have to seek these simple gestures and appreciate them, make them happen, is up to you to improve your quality of life, these does not necessarily mean that you have to spend money but to learn and appreciate nature, light and simplicity.
We would love to hear your opinion in the comment section bellow and we invite you to throw a look on the pictures presented in the gallery bellow, they`re showcasing the Scandinavian design principles and lifestyle at its best.